Located at 8221 Sunset Boulevard, the Chateau Marmont is one of the most exclusive hotels in all of Los Angeles.
Known as both a long- and short-term residence for many A-listers, the luxury hotel has been host to some of the swankiest A-list parties in Hollywood's history and the hub of countless scandals and sexcapades.
And it continues to be Hollywood's hot spot. In 2020, the hotel announced plans to become a members-only club, making it even more exclusive.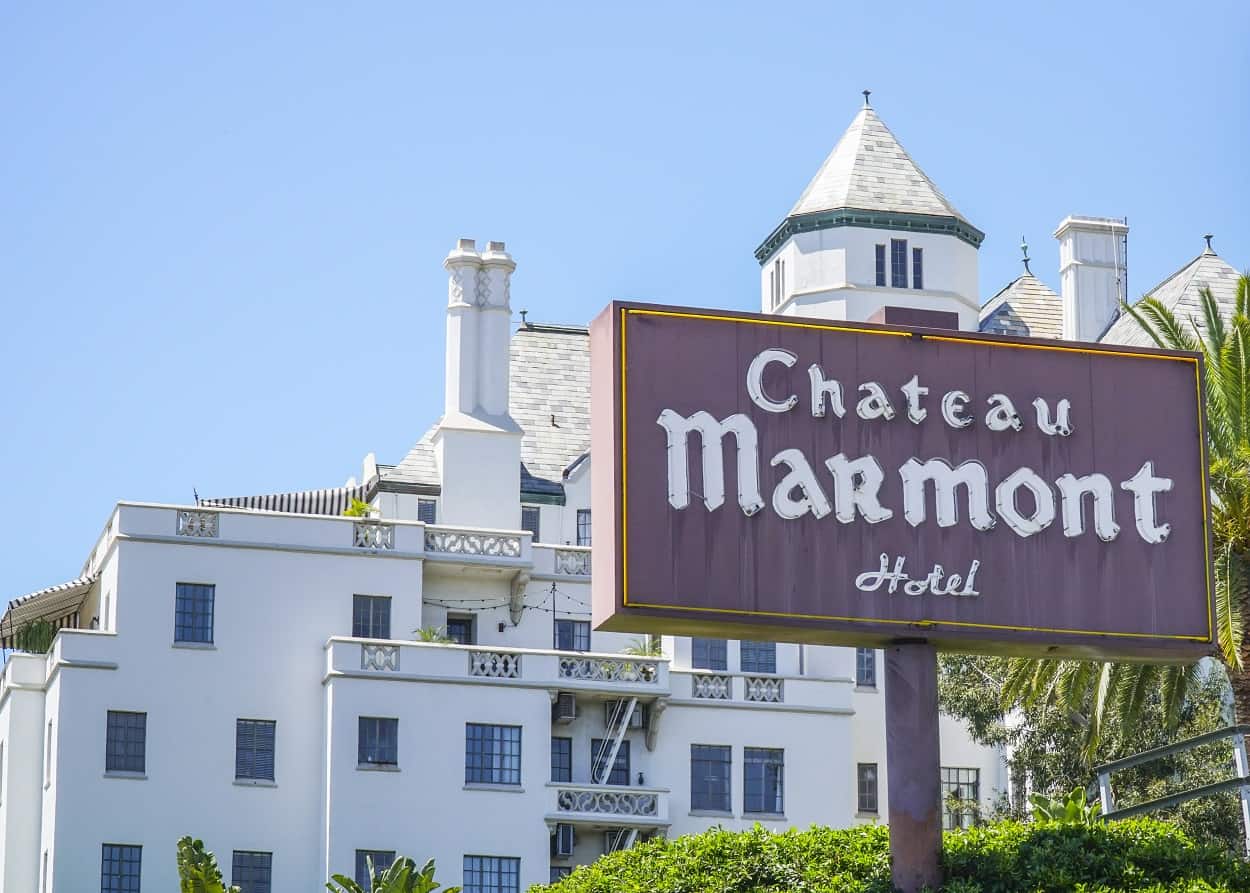 Continue reading all about the hottest hotel on Sunset Boulevard, including who has lived there, who has partied there, and who has died there.
History of the Chateau Marmont
Designed by architects Arnold A. Weitzam and William Douglas Lee, the Chateau Marmont opened its doors in 1929.
Modeled after the Château d'Amboise in France where Leonardo Da Vinci is buried, the hotel has 63 rooms, suites, cottages, and bungalows.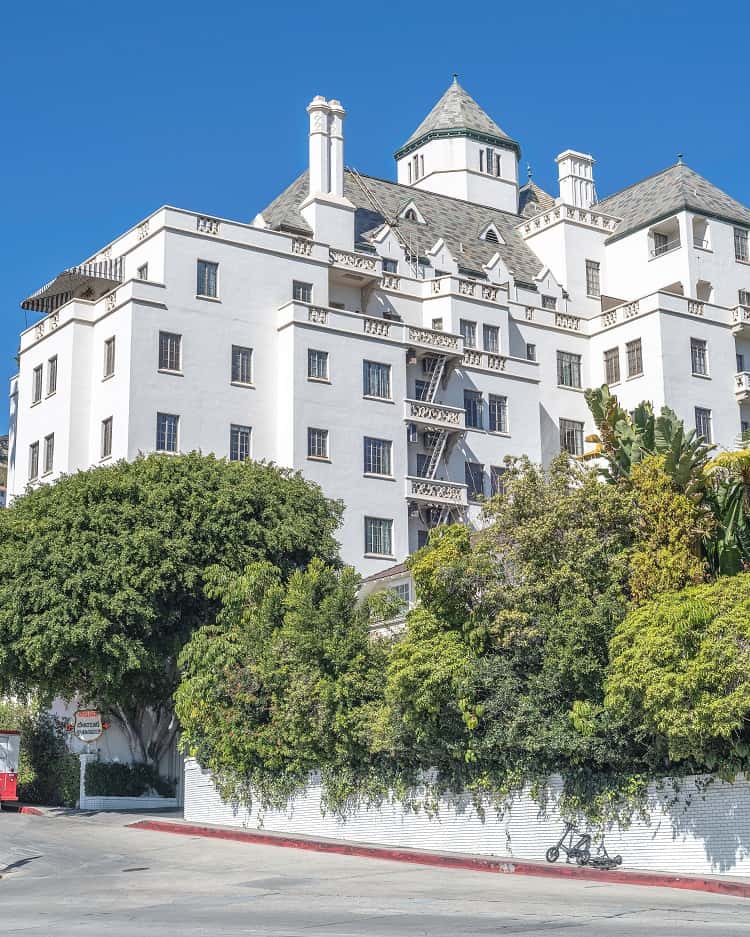 A popular home for New Yorkers in Hollywood, Fred Horowitz was the original creator of the famous structure.
In 1926, Horowitz, a prominent Los Angeles attorney, chose the site at Marmont Lane and Sunset Boulevard.
He hired his brother-in-law, European-trained architect Arnold A. Weitzman, to design the seven-story, L-shaped building based on the gothic chateau located along the Loire River in France.
Now an uber-famous hotel set at the foot of Hollywood Hills where Lauren Canyon spills into the Sunset Strip, the Chateau Marmont has a fairytale atmosphere that the A-listers have long loved.
Although it was originally built as an apartment building, tenants were unable to meet the long-term commitments during the Great Depression.
That's why in 1931, Horowitz sold the building to Albert E Smith for $750,000 in cash (equivalent to $13,360,000 in 2021).
Smith converted the building into a hotel, and the apartments became suites with kitchens and living rooms. In 1975, Smith sold the hotel to Raymond R. Sarlot and Karl Kantarjian of Sarlot-Kantarjian, a real estate development firm, for $1.1 million.
And in 1990, André Balazs purchased the West Hollywood hotel for just over $12 million.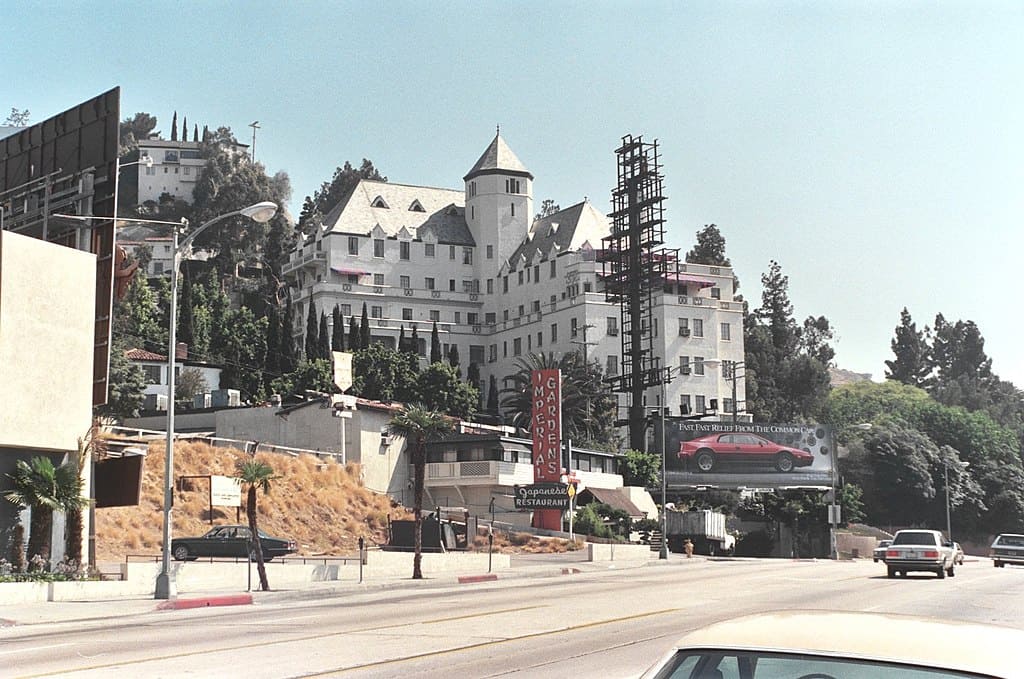 The American businessman restored the entire facility, and in July 2020, the Chateau Marmont announced plans to become a members-only private club.
The long list of A-listers behaving badly at the Chateau Marmont
Since the hotel's beginnings, celebrities have been treated with the utmost privacy, regardless of their misbehavior. 
Just like any old-fashioned French castle, the hotel provides plenty of private nooks and crannies for its A-list guests to get into all sorts of mischief.
Some of Chateau Marmont's original party animals include Humphrey Bogart, Errol Flynn, David Niven, and John Barrymore (yes, he's Drew's grandfather), who entertained at their bacchanalian bachelor pad, entirely on the company dime, Marie Claire reports.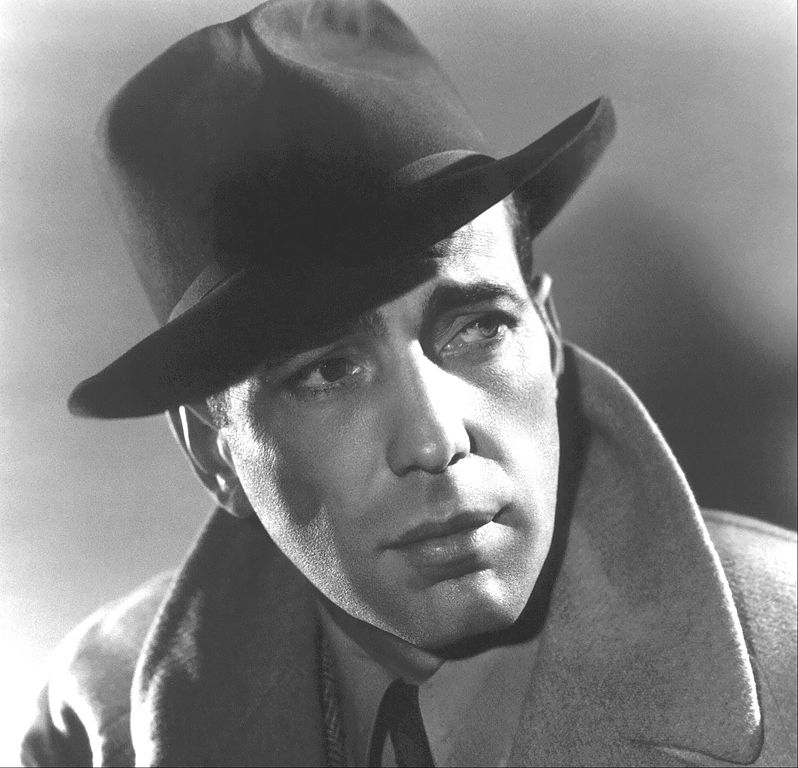 Since the paparazzi were banned from the building, the Chateau Marmont became known as the place to let it all hang out.
From rock stars like Mick Jagger and Courtney Love to movie stars like Marilyn Monroe, Michelle Pfeiffer, Keanu Reeves, and Leonardo DiCaprio, the Chateau Marmont has long been Hollywood's hot spot. 
Related: Marilyn Monroe's house and all the places she lived in through the years
Rockers Billy Idol trashed his room while Jim Morrison did the same and leapt from the roof and dangled from a drainpipe. As well, members of Led Zeppelin rode their motorcycles through the lobby in the 1960s.
If only those walls could talk!
When it comes to the Chateau, there's plenty of scandals and sexcapades that will forever live on as legend.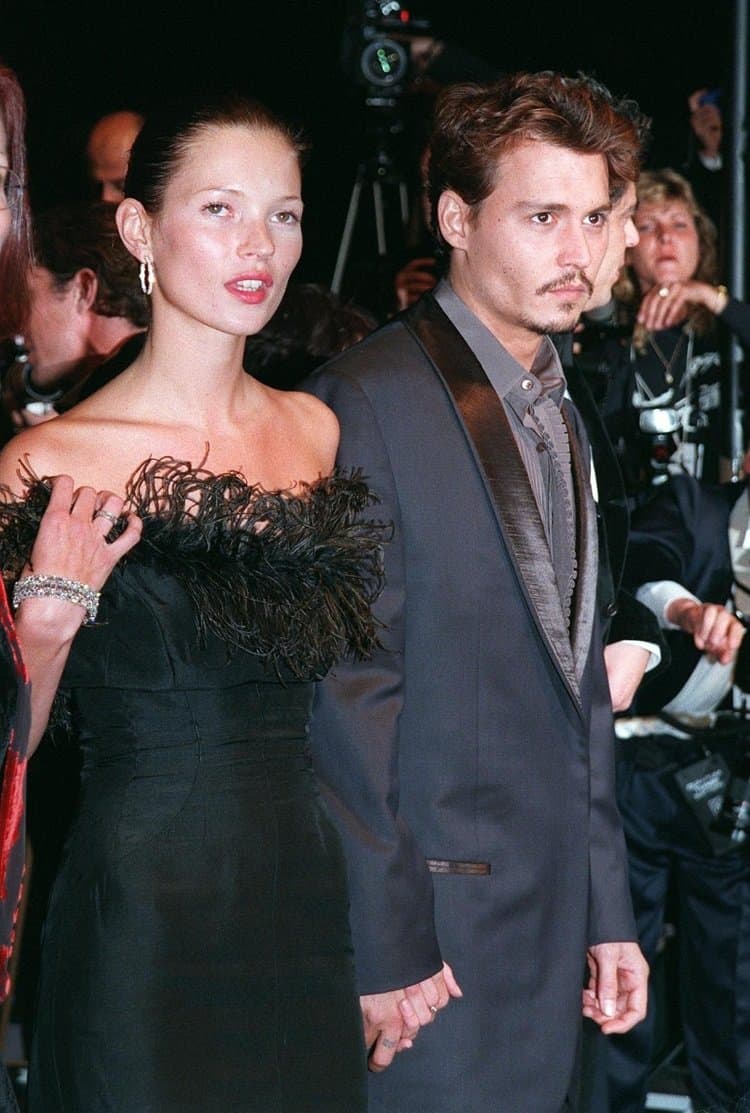 Johnny Deep and Kate Moss reportedly 'christened' each of the hotel's 63 rooms, Jean Harlow and Clark Gable had an affair at the hotel during her honeymoon with her third husband, and Lily Allen claims she walked in on James Blunt getting, well… rather blunt with a complete stranger in her hotel room.
"I once walked in on somebody having sex with James Blunt in the foyer of my hotel room at Chateau Marmont," Allen told Yahoo. "Not that it's shameful to have sex with James Blunt. It was just that it happened to be happening in the foyer of my hotel room."
In 2007, Britney Spears was barred from the building for two years after she smeared food all over her face at the hotel's restaurant.
In 2018, Beyoncé and Jay-Z hosted one of the hotel's biggest parties, the inaugural Gold Party, which they hosted on Oscars night for 150 select guests.
But it's not all fun and games (and parties) when it comes to Chateau Marmont celebrities. Tragically, there have been deaths at the West Hollywood Chateau as well.
On March 5, 1982, John Belushi died of a drug overdose in Bungalow 3. And on January 23, 2004, photographer Helmut Newton died after his car sped out of control from the hotel driveway and crashed into a wall.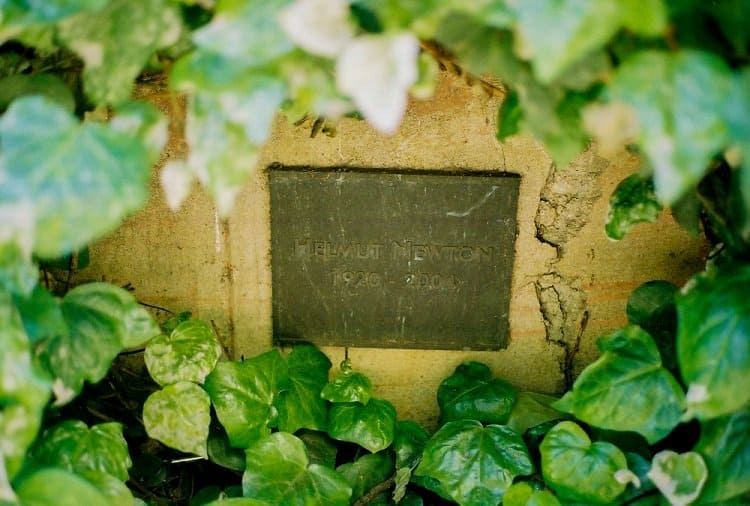 Who has lived at Chateau Marmont?
Countless celebrities have taken advantage of the long- and short-term residence policy of the Chateau.
With their fierce privacy policy, it's difficult to know who has lived there for any period of time.
Although, we did some digging.
In the 1950s, a time when racism was a huge problem in Hollywood, Chateau Marmont was the only hotel that welcomed legendary actor Sidney Poitier with open arms.
In 1958, movie legend Bette David fell asleep in her Chateau Marmont bungalow while watching one of her old movies and lit the room on fire with her cigarette, Town and Country reports.
Hollywood legends such as Paul Newman and Robert De Niro both lived in the hotel from time to time. And in 1969, Greta Garbo lived at the Chateau, signing the register as "Harriet Brown," Vanity Fair reports.
In the late sixties, Sharon Tate and Roman Polanski took up residence at the Chateau.
Their Friday night parties became infamous with friends such as Warren Beatty, Jack Nicholson and Mia Farrow.
In 2004, Scarlett Johansson was living at the hotel even though she owned a home in Los Angeles. The actress says it felt "less lonely" than her house.
Although she denies it now, the Avengers actress reportedly hooked up with Benicio del Toro in an elevator. "We were making out or having sex or something – which I think is very unsanitary," Johansson joked at the time.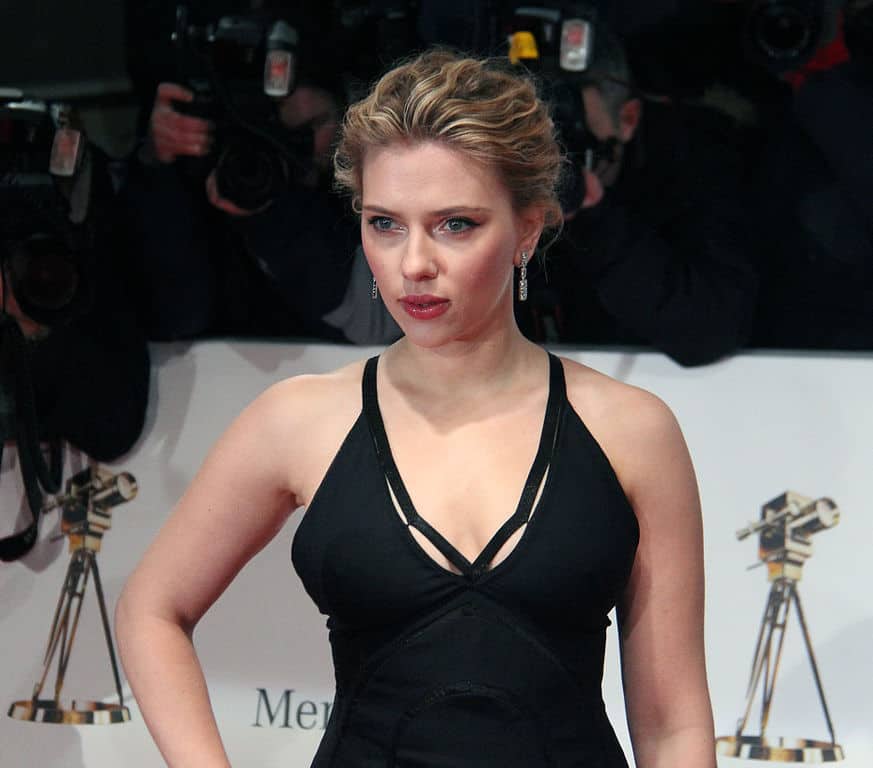 In 2012, Lindsay Lohan was asked to leave after a 47-night stay in Room 33 after racking up a $46,350.04 tab. Reportedly, the Mean Girls star wasn't paying the bills for items such as cigarettes, candles, iPhone chargers, and copies of Architectural Digest.
Can you stay at the Chateau Marmont?
Yes, you can stay at the Chateau Marmont — but know that it might cost you a pretty penny. A standard room at the luxury hotel will cost you between $538 to $816 per night, while a suite goes for $689 to $978, Travel Weekly reports.
If that's out of your budget, but you'd still like to get a taste of the celebrity life — and maybe even catch a glimpse of the many celebrities living at the Chateau — you can go eat at the hotel's sophisticated restaurant.
More stories you might like
The Complete History of Hearst Castle in San Simeon
10 Major Celebrities — and Celebrity Couples — Who Call Beverly Hills Home
Greystone Mansion: the Most Familiar House You've Never Visited