There are certain moments in time that mark a tectonic shift in human history, what we call 'the end of an era.'
For many people, the Tate/La Bianca murders in Beverly Hills marked the end of the carefree 1960s and of the seemingly innocent hippie era.
Five decades later, we're still not over what happened that dreadful August night on Cielo Drive, and how could we be? We were reminded of the events in 2017, with the death of Charles Manson, and Quentin Tarantino made us relive parts of that night in his latest film.
The director's ninth (and possibly final) movie, Once Upon a Time in Hollywood, hit the screens at a time marked by the 50-year anniversary of the murders.
The movie, starring Brad Pitt, Leo DiCaprio and Margot Robbie, centers around that hot summer of 1969, evoking the atmosphere and vibe of the laid-back 1960s in Hollywood.
But just like Tarantino's Inglourious Basterds, the ending is different from the historical reality, penning a different, more upbeat story for both Sharon Tate and her Cielo Drive house.
Who Lived in the Sharon Tate Murder House After that Dreadful Night?
On August 8, 1969, eight months pregnant actress Sharon Tate was enjoying a cool summer evening at 10050 Cielo Drive, a private, shabby chic Beverly Hills estate she rented with her husband, director Roman Polanski.
He was away in Europe at the time for work, so Tate had a few friends over to keep her company, namely Jay Sebring, Wojciech Frykowski, and Abigail Folger.
That evening, a group of Manson followers invaded the property and killed everyone inside, including Sharon Tate and her unborn child, in a massacre that shook everyone across the country. We won't go into the gruesome details of the murders, we'll just stop by saying that the real life events took a much more tragic course than in Tarantino's portrayal of the events.
The fact is, from that night on, Sharon Tate's 'Love House' on Cielo Drive would be known as the Sharon Tate murder house.
Following the events of that dark August night, the owner of 10050 Cielo Drive, Rudolph Altobelli, found it impossible to find new renters, so he decided to move in. He ended up living in the house for two decades, before selling it in 1988.
In 1992, the Tate murders house welcomed its last tenant, Nine Inch Nails frontman Trent Reznor. The musician turned the mansion into a recording studio, and used it to record the critically acclaimed album The Downward Spiral.
In a move he came to regret later, Reznor christened the studio 'Le Pig,' after Susan Atkins' writing in Tate's blood on the front door of the house.
Eventually, the history of 10050 Cielo Drive became too much to handle, and Reznor moved out in 1993, taking the front door with him. He installed it at Nothing Studios, his new recording digs in New Orleans.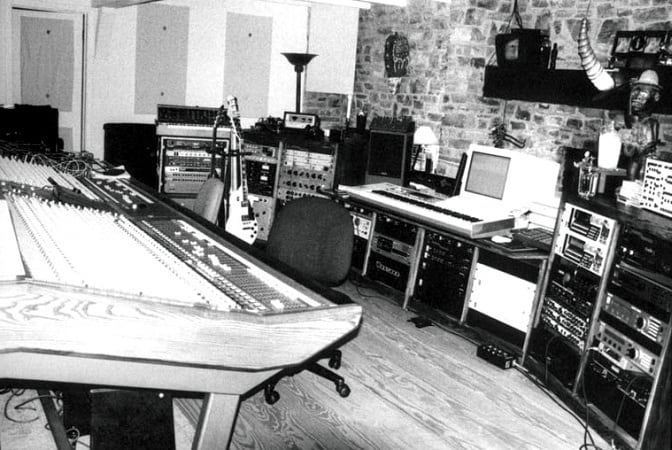 Before Darkness Fell on 10050 Cielo Drive
The Cielo Drive property might have seared itself into our collective memory as a creepy, haunted murder house, but it wasn't always like that. The house was full of life, with a revolving door of Hollywood celebrities who enjoyed every minute of the time they spent there.
Actress Candice Bergen lived in the house in the 60s with her then-boyfriend, music producer Terry Melcher, right before Polanski and Tate moved in. She described the house as being 'a fairy-tale place, that house on the hill, a Never-Never Land far from the real world where nothing could go wrong.' Sadly, history would prove her wrong.
Sharon Tate, who was preparing to become a mother for the first time, described 10050 Cielo Drive as a 'Love House,' where she found nothing but happiness alongside her husband, her friends, and her dog Prudence.
Sadly, the Manson family would come to destroy that happiness, and the Cielo Drive house would never be the same again.
The original house at 10050 Cielo Drive, nestled at the end of a cul-de-sac in Benedict Canyon, was designed by Robert Byrd in 1942, and completed in 1944 for French actress Michèle Morgan.
Spanning 3 acres of land overlooking Beverly Hills and Bel Air, the 3,200-square-foot house was designed to resemble a European farmhouse, and included a 2,000-square-foot guest house.
As World War II came to an end, Morgan returned to France, with Los Angeles socialite Hartley Dewey and his wife Louise purchasing the property.
The couple then rented out the house to various famous tenants, including the Baroness de Rotschild and film star Lillian Gish, who moved in with her mother during filming for Duel in the Sun (1946).
In the early 1960s, music and film talent manager Rudolph Altobelli bought the house for $86,000, and continued to rent it out to celebrities. Over the next few years, 10050 Cielo Drive housed names like Cary Grant and Dyan Cannon, who spent their honeymoon at the house, Henry Fonda, Olivia Hussey, Samantha Eggar, George Chakiris, and Paul Revere.
From May 1966 to January 1969, the Cielo Drive house was occupied by Terry Melcher and Candice Bergen.
Melcher had a close relationship with The Beach Boys, particularly with drummer Dennis Wilson, who once picked up two hitchhikers that turned out to be Manson followers Ella Jo Bailey and Patricia Krenwinkel.
That's how Charles Manson first ended up on Cielo Drive, trying to persuade Melcher to give him an audition (Manson was an aspiring musician). The producer was not impressed with Manson's work, presumably triggering the cult leader's relentless rage and leading to the dreadful events of August 8.
The Rebirth of the Sharon Tate Murder House
In 1988, Altobelli decided it was time to let go of the past and start fresh, so he sold the house to investor John Prell for $1.6 million — 18 times what he paid for it back in 1960. In 1991, Prell sold the house for $2.25 million to Alvin Weintraub, who decided it was time for a makeover.
The infamous murder house was demolished and replaced with a much bigger estate dubbed Villa Bella, boasting a new address of 10066 Cielo Drive. The new house looks nothing like the original building, and there's no trace of the old 10050 Cielo Drive today.
Following the refresh, Weintraub finally found the perfect buyer for the estate, in American producer, screenwriter, and director Jeff Franklin, who still lives there today.
Villa Bella features 18,000 square feet and includes 9 bedrooms, 13 bathrooms, a movie screening room, and a wine cellar.
Franklin, the creator of the beloved television series Full House, added a 15-car underground garage, six bars, five aquariums, two swimming pools, and even a museum dedicated to Elvis Presley.
The rebirth of the Cielo Drive property was covered by Architectural Digest, as 'A Dream Reimagined,' and no mention of the estate's dark past was made. It was time to finally move on.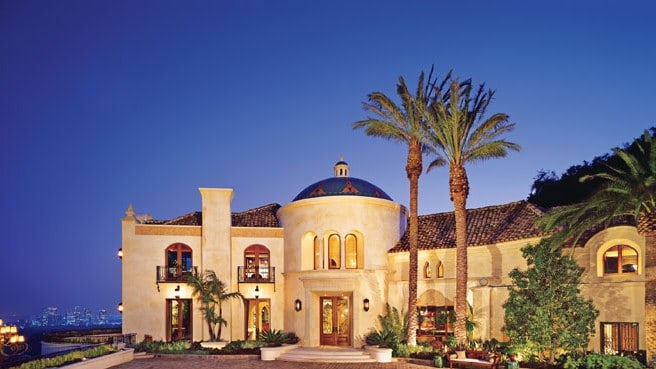 How Tarantino Recreated Sharon Tate's House in 'Once Upon a Time in… Hollywood'
Like much of Los Angeles, Benedict Canyon — and, more specifically, the house at 10050 Cielo Drive — gets a sizable chunk of screen time in Tarantino's Once Upon a Time in Hollywood.
The imaginary house Rick Dalton owned next door at 10969 Alta View Drive, also gets a good amount of screen time in the movie.
According to the Hollywood Reporter, Tarantino, while researching what Benedict Canyon looked like in 1969, stumbled upon a documentary. That documentary was made by Scott Michaels, who owns and runs a Los Angeles-based guided tour company called Dearly Departed Tours.
On his company's menu is a four-hour tour called 'Helter Skelter' that focuses on the Manson Family murders. Over the years, the tour has turned Michaels into an unofficial expert on the subject.
'I took Tarantino around,' says Michaels, who earned a 'special thanks' credit in Once Upon a Time in Hollywood. His Helter Skelter tour — which spans over 40 miles with stops at El Coyote, Laurel Canyon, various spots along the Sunset Strip and, of course, the Cielo Drive house — is one of his most popular.
'[Quentin] saw my documentary and reached out, and we met and talked a lot about the case. I took him and a few others on a tour of the locations, and he and I were in touch afterward — trading nerdy facts about the crime scene and the furnishings,' said Michaels.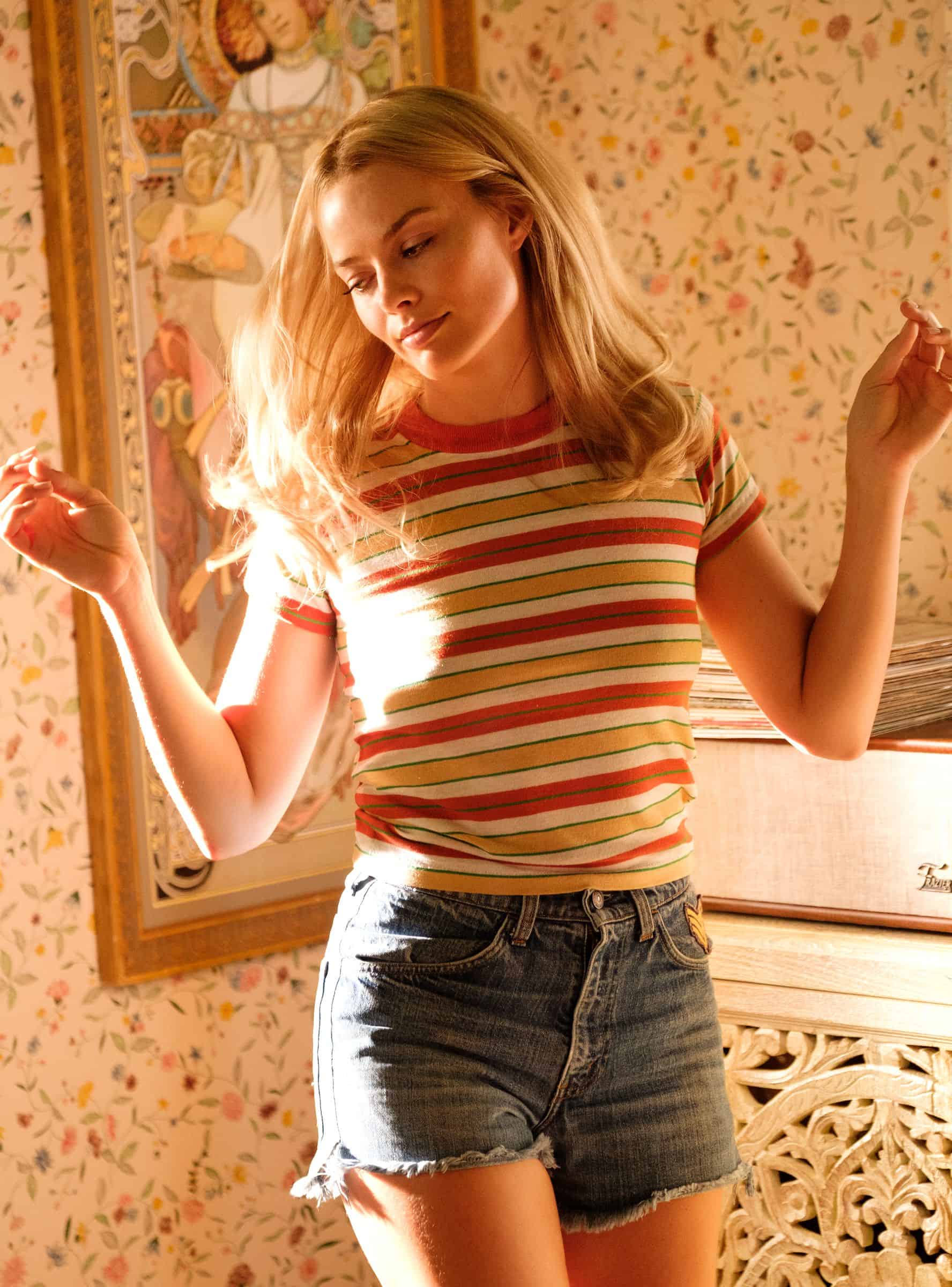 According to Michaels, Tarantino used three different locations to shoot the Cielo Drive scenes for the film.
And while many people left the movie theater thinking that maybe the driveway shots may have actually been filmed at the Cielo Drive house, you might be disappointed to learn that Tarantino used a location in Universal City for those scenes.
When Michaels was asked to give his marks on the film's depiction of the real Cielo Drive house: 'I'm a nerd about it and I know exactly what it looked like. But I thought it was a decent representation considering that it's the movies,' he said.
'As far as the driveway scenes go — it looked completely different (from the real thing). But they did a decent job of making the exterior of the house look similar. The interiors of the Tate house, though, were perfect — the details were absolutely perfect.'
More iconic homes
Is It Real? The Exorcist House, Fact vs Fiction
Behind the Evil Eyes: The (Real) Story of the Amityville House
Menabilly, the Real-Life Inspiration for the Manderley House in 'Rebecca'
The Versace Mansion in FX's "American Crime Story: The Assassination of Gianni Versace"