With the holiday season right around the corner, our thoughts quickly jump to Christmas classics and the uplifting movies that start running on repeat this time of the year.
And when it comes to holiday movies, there's no match for the feel-good adventures of Kevin McCallister (famously played by Macaulay Culkin).
While in the first movie, the action takes place in the now-iconic McCallister home in Chicago, the second Home Alone movie takes us on a trip to New York City, where Kevin — equipped with his dad's credit card — splurges on a posh hotel room at the Plaza.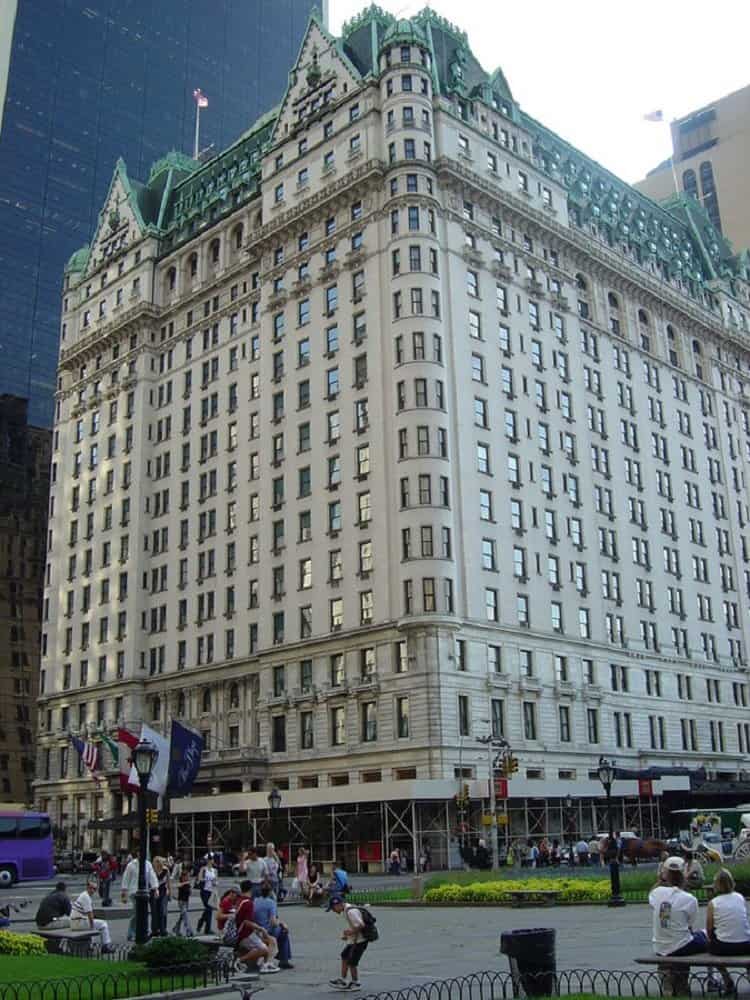 And if the movie made a lasting impression on you and you've been fantasizing about living at the Plaza, Kevin McCallister-style, there's a way to make those dreams come true — provided you too have astounding credit and maybe a few million to spend.
A $6.5 million residence recently came to market in the 20-story luxury hotel and condominium building set in Midtown Manhattan.
That's right, The Plaza is more than one of New York City's most exclusive hotels. The building, often the go-to destination for business travelers, dignitaries, celebrities and high profile executives visiting the city, is also home to some spectacular private residences that often sell for exorbitant amounts.
One of these residences — a spacious 2-bedroom, 2.5-bathroom condo which prides itself on offering one of the best floor plans and layouts in the building — is looking for a buyer. The condominium is listed with Michael J. Franco of Compass.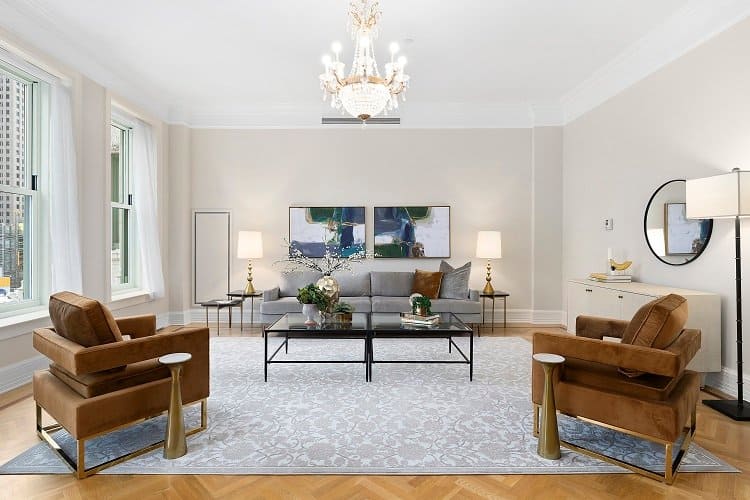 Fitting for a home set in one of the most exclusive buildings in the city, the apartment comes with imposing features like 11-foot ceilings, signature decorative finishes (exclusive to Plaza residences), a formal foyer, a sprawling living room, and massive windows overlooking Grand Army Plaza and Fifth Avenue at the southwest corner of Central Park.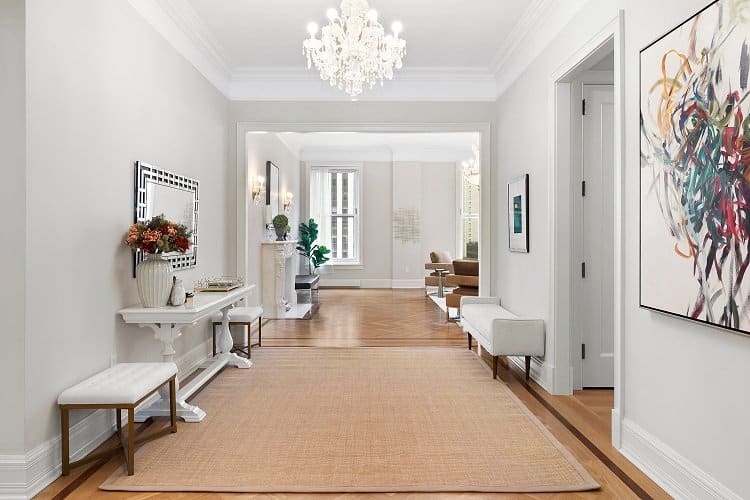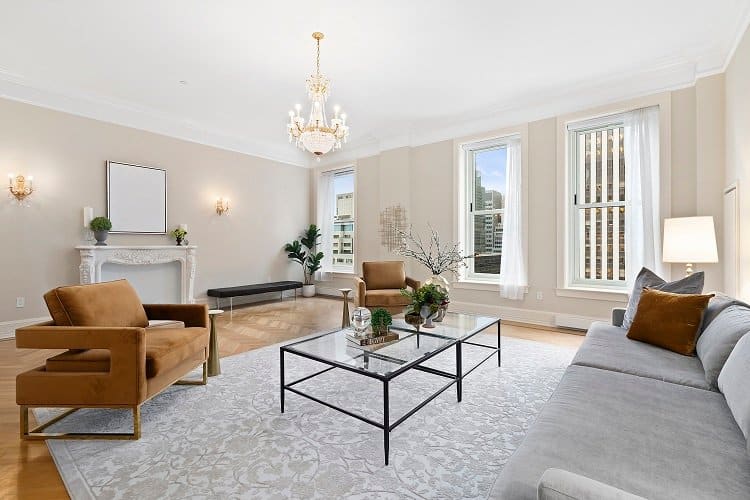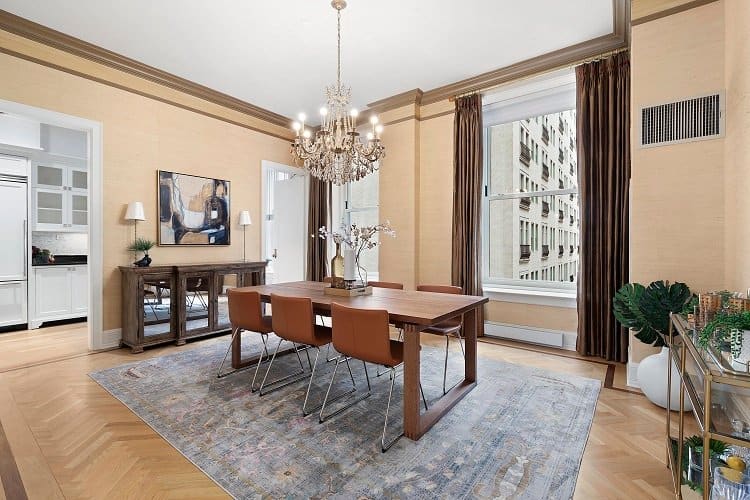 The living room has a decorative marble mantel and wide-plank herringbone flooring, and opposite the foyer, an expansive formal dining room.
The two bedrooms are contained in their own wing, per the listing, with a generously sized primary bedroom that accommodates a sitting area, a home office, and two large walk-in closets. The main bedroom's en-suite bathroom features a large marble-clad walk-in shower, a deep soaking tub and a double sink vanity, and has been outfitted with Lefroy Brooks fixtures and an original Plaza mosaic tile inlay floor.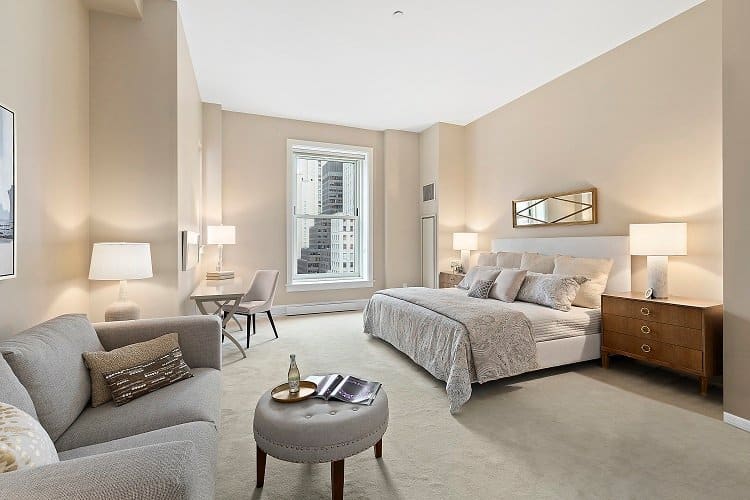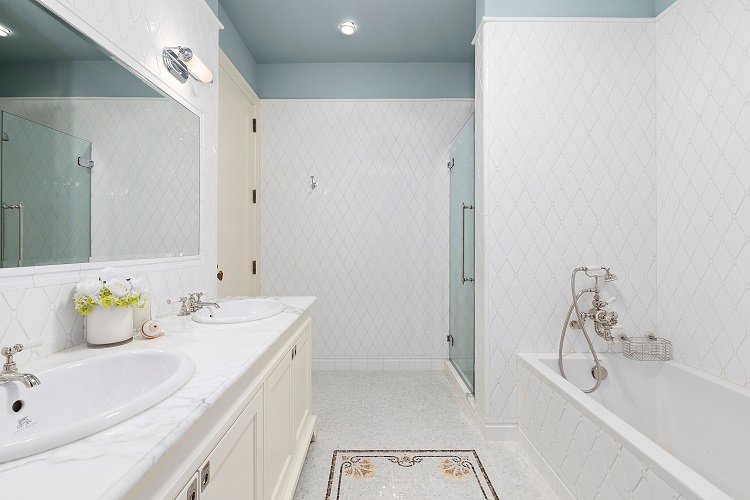 The apartment's large windows open up to postcard-worthy views of the historic Grand Army Plaza and Fifth Avenue.
But the location is even more enviable once you step outside of the building, which is set at at the corner of Fifth Ave and Central Park, surrounded by the best Manhattan has to offer (including Central Park, glamorous shopping avenues that line Fifth and Madison Avenue, and world-class restaurants).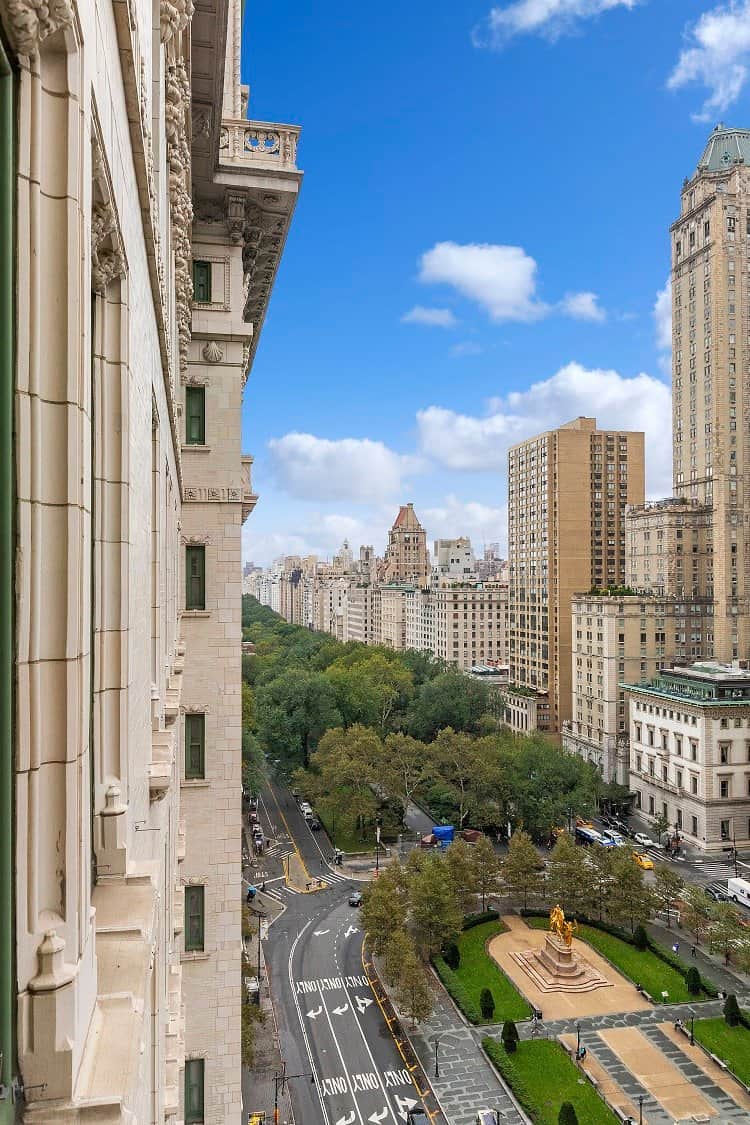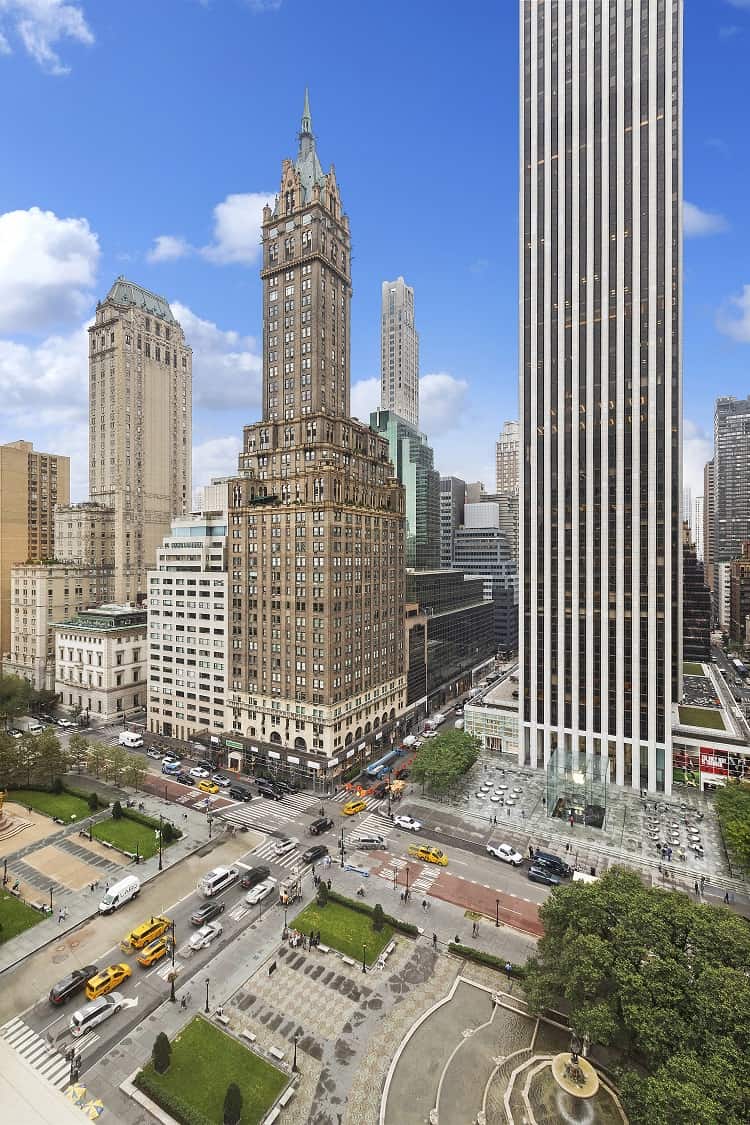 There are also quite a few ultra-luxurious perks that Plaza residents get to enjoy — alongside the hotel's illustrious guests.
These include 24-hour doorman & concierge, hotel-style services and amenities including 24-hour in-room dining, daily housekeeping, and access to The Palm Court, Plaza Food Hall, Champaign Bar, Rose Club, The Grand Ballroom, The Terrace Room.
And if the fictional Kevin McCallister from Home Alone isn't big enough of a celebrity in your book, you might be duly impressed by other famous residents of the Plaza: Marlene Dietrich lived here for about a year, as did legendary architect Frank Lloyd Wright, novelist F. Scott Fitzgerald, fashion designer Christian Dior, and John Lennon and Yoko Ono.
More luxury homes
Just in Time for Archtober: 3 Homes that Put You at the Doorstep of Manhattan's Finest Cultural Centers
Manhattan Townhouse Known as 'the Waterfall Mansion' Has a Towering 23-Foot Indoor Waterfall
This $13M Gilded Age-Style Mansion Takes Luxury to a Whole New Level
Where Does Trevor Noah Live? A Closer Look at the Daily Show Host's Penthouse in Manhattan