One of Netflix's newest additions to its Holiday movie line-up is the star-studded comedy Father Christmas Is Back, a cheeky tale of four feuding sisters that get a crash course in family togetherness when their long-lost father shows up for Christmas at their posh ancestral manor.
The movie stars seasoned actors like Kelsey Grammer, Elizabeth Hurley, Caroline Quentin, and John Cleese, which are joined in the holiday fun by Ania Marson, April Bowlby, Kris Marshall, Nathalie Cox, Ray Fearon, and Talulah Riley.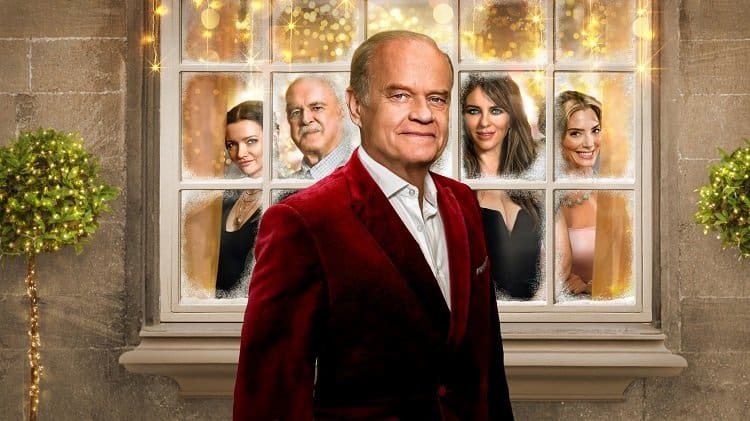 But despite the cast's impressive acting chops, one particular character manages to steal the show: the sprawling mansion of the Christmas-Hopes, dubbed Dunnock Manor. So naturally, we had to track it down.
Filming locations for 'Father Christmas is Back'
Staying true to the story outlined in the movie, Father Christmas Is Back was shot in England, with filming locations being set in York and venues in North and East Yorkshire.
As local publication York Mix was quick to recognize, "a lot of the filming took place at Highfield Grange Studios in Bubwith near Selby, while a number of Yorkshire venues were locations for the movie."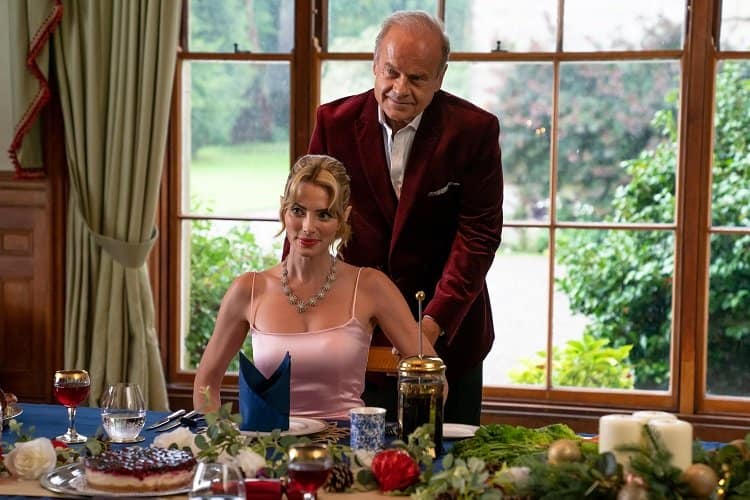 In fact, the movie — directed by Phillipe Martinez and Mick Davis — was produced by the local York-based production company MSR Media.
It then comes as no surprise that a famous Yorkshire manor ended up playing the part of the Christmas-Hope family's country estate.
The real Dunnock Manor is a historic estate/wedding venue in Yorkshire
Standing in for the ancestral home of the Christmas-Hopes in the Netflix movie is a historic manor known by the name of Birdsall House.
Both outdoor and indoor shots have been taken on location — something that doesn't happen very often, as not many real-life homes can fit an entire filming crew and their bulky equipment inside.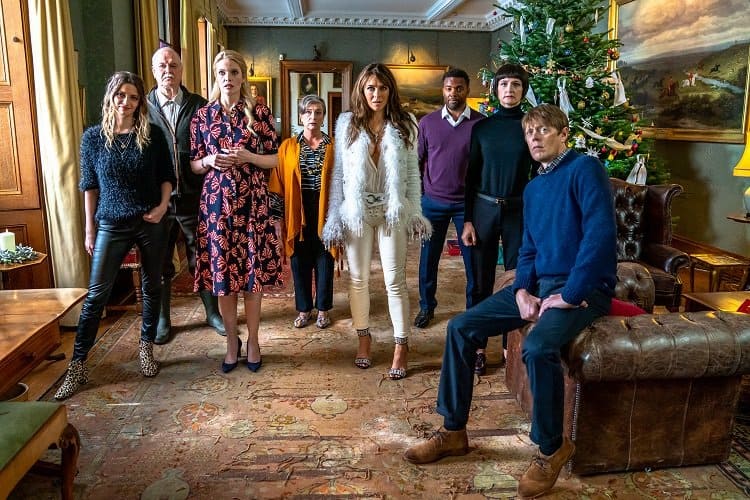 With a rich history dating back to 1540, Birdsall House was initially a small Tudor house built by the Sotheby family on what was formerly a monastery estate.
Following the Dissolution of the Monasteries by King Henry VIII, the property was transformed into a private estate, but it didn't take its grandiose form until a couple of centuries later. That came after Elizabeth Sotheby married Thomas Willoughby in 1719, and the couple converted the house into the larger Georgian style house of today.
Another major revamp of the stately home followed in 1873, when architect Anthony Salvin remodeled and significantly enlarged the house once again, turning it into the sprawling manor that graced our screens in Father Christmas Is Back.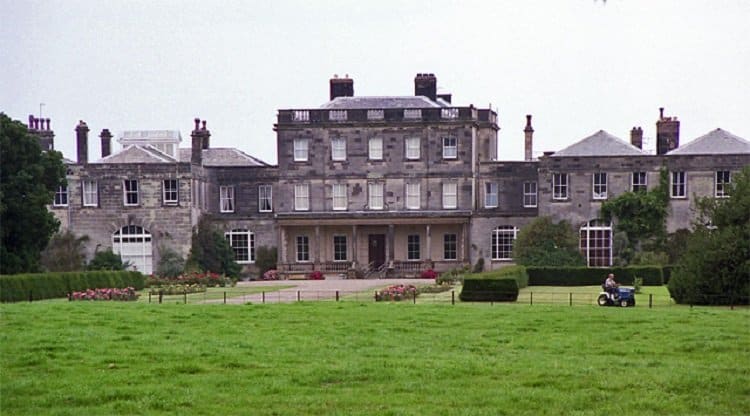 But Birdsall House isn't your regular filming location. It now serves as a loving family home to the descendants of the Sothebys and Willoughbys — James and Cara Willoughby — who live there alongside their three children and three dogs.
Nestled in one of the most picturesque and secluded of Yorkshire's landscapes, 20 miles east of York, the Birdsall House is also a very popular wedding location. It can also be booked for large events and film shoots, as the recent holiday flick stands to prove.
In fact, the Birdsall House team was genuinely excited about the Netflix movie shot on location, posting the following message on their Facebook page:
"Great Sunday night viewing, we can't wait to watch Father Christmas is Back, a film made at Birdsall last year in the depth of Covid Restrictions. It was an amazing project to be a part of, especially at a moment when the rest of life stopped turning."
More stories you might like
The Real-Life Home Alone House: Then and Now
The Homes from Modern Family — and Where to Find Them
Is the 'Gilmore Girls' House Real? Lorelai And Rory's Cozy Stars Hollow Home
Live Like Kevin in 'Home Alone 2: Lost in New York' in This $6.5M Residence at the Plaza