Stranger Things almost broke the internet when it first landed on Netflix in 2016.
From the super-catchy synth-style intro and colorful '80s aesthetic to the clever writing and lovable characters, the show was a delight for teens and veteran Stephen King fans alike. 
Since that initial launch, the supernatural drama series kept adding to its fanbase with three more seasons, and a fifth and final season is already in the works.
Eleven and her gang of fearless friends gained a cult following over the years, and our lives were forever turned Upside Down (sorry, we can't help ourselves). 
So, as it usually happens with movies and series that have a cult following, the filming locations featured in Stranger Things have become popular tourist attractions.
From the Hawkins Town Hall, the library, and the police station, to the homes of each of the children and their families, these places have become landmarks. And naturally, we've got the scoop on all the favorites. 
All the Stranger Things houses & their real-life counterparts
There are thousands of monthly Google searches for each Stranger Things house featured in the series, so that made us wonder which ones are real and which aren't.
Is there maybe a Stranger Things house for sale that an avid fan could get their hands on? 
Can you visit any of the houses in the show, or are some of them movie sets? If they are real, how much are they worth? We've got the answers, so keep reading to learn more.
#1 The Creel House / Vecna's House
The creepiest and most recognizable house from the Stranger Things series is undoubtedly the Creel house, aka Vecna's haunted mansion. The spooky house is a real place, located at 906 E. 2nd Avenue in Rome, Georgia, and it's a magnificent example of Gothic Revival architecture.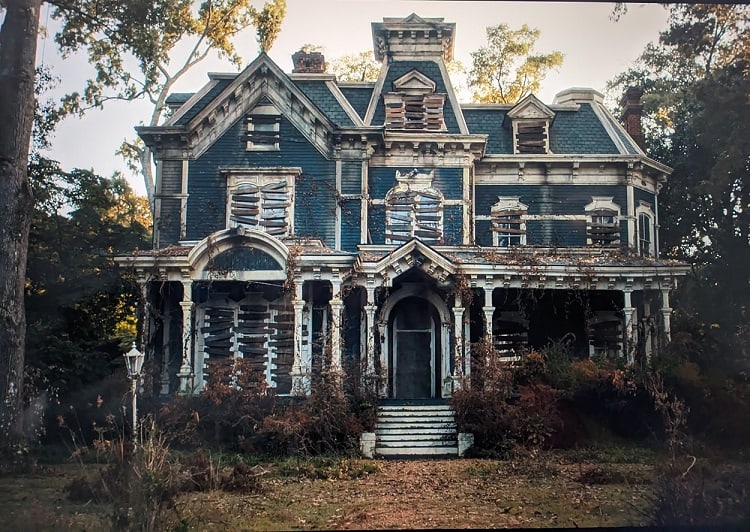 This Stranger Things house was built back in 1882 and is a historic property that served as the perfect backdrop for Victor Creel's home in the series.
The seven-bedroom, seven-bathroom house features 6,000 square feet and sold for $1.6 million in November 2022, according to Zillow. 
Vecna's house was restored by the previous owners to its former glory and features amenities like a large walk-in kitchen, a formal dining room that can seat more than 12 people, hardwood flooring, high ceilings, a grand interior staircase, and updated electrical and plumbing systems. 
The property description on Zillow also mentions details like intricate, handcrafted built-in bookshelves and a unique cast iron urinal. There is also an unfinished attic that the new owner can use to their liking and turn either into a guest bedroom or a home office.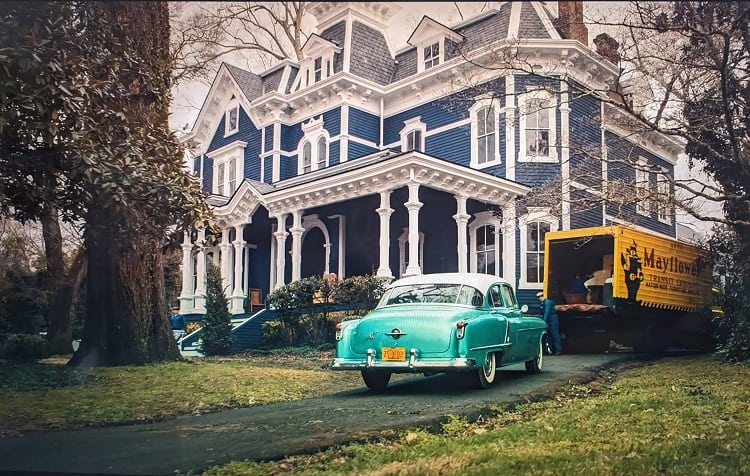 The house looks pretty much the same as it was in the series, except that the exterior of the house was designed to look abandoned. 
#2 The Wheeler House 
Another now-iconic house featured in the Stranger Things series is, of course, the Wheeler house, where Mike Wheeler lives. It's also a real location, found at 2530 Piney Wood Lane in East Point, Ga., but interior shots of the house were filmed on a stage set at EUE/Screen Gems Studios in Atlanta.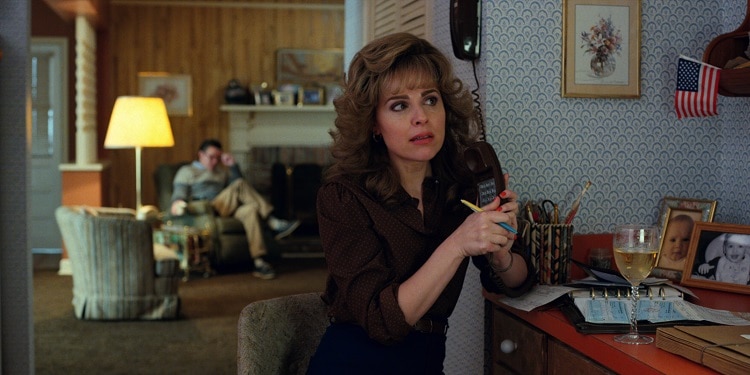 The four-bedroom, two-bathroom, 2,466-square-foot house sold for $425,000 in 2021, although Zillow's 'Zestimate' values the property even higher in 2023, at $471,000.
The single-family house was built in 1963 and offers a lot of privacy — which is probably why there aren't many details about it available online.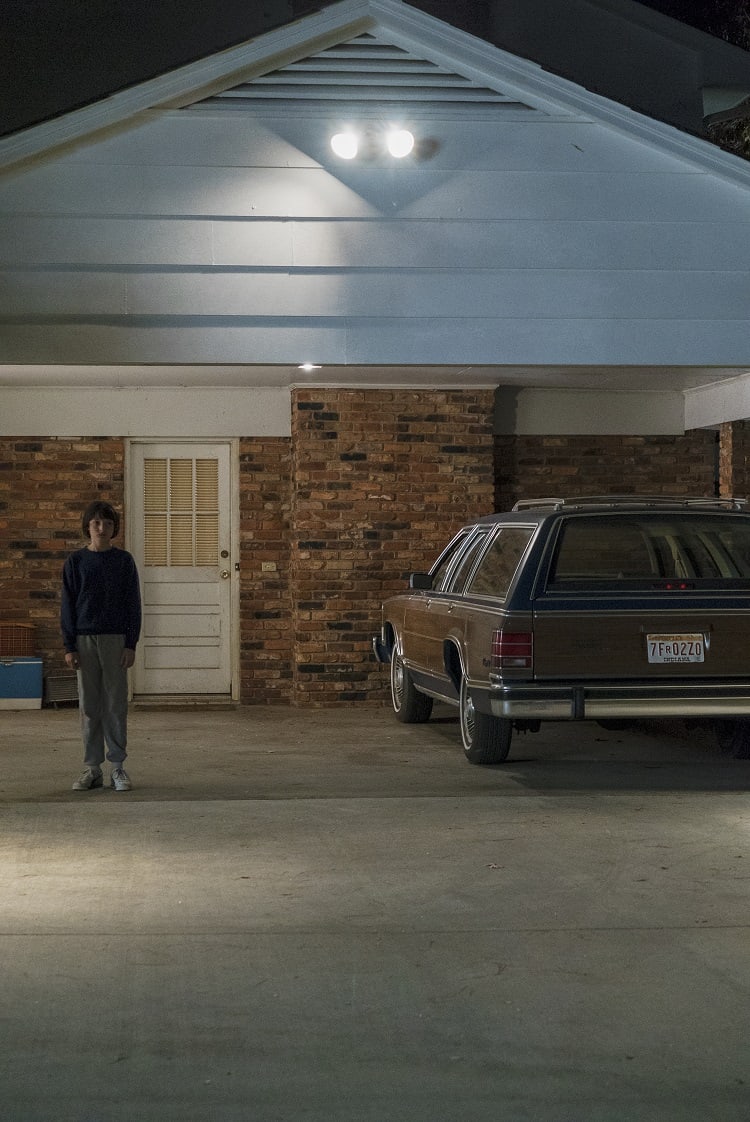 Amenities include a detached parking garage, a fireplace, and an unfinished basement. The basement of the Wheeler house was the Party's favorite hangout spot in the series, where the group of friends played Dungeons & Dragons and had sleepovers, and where Mike built a fort for Eleven when they first crossed paths. 
#3 The Byers House
The Byers' house, where Will lived with his mom Joyce and brother Jonathan, is another landmark Stranger Things house location for superfans.
It's also another real place, located at 149 Coastline Road in Fayetteville, Ga., and soon enough, it will be open to the public.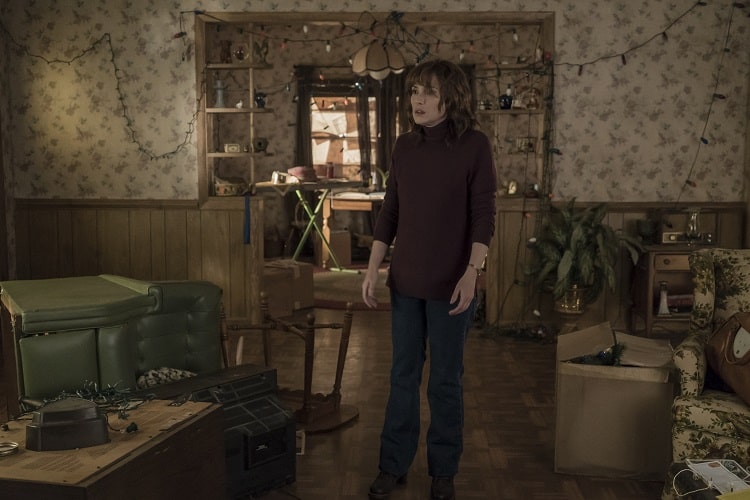 The house was put on the market in September 2022, with an asking price of $300,000. It's reportedly already under contract to sell for nearly double the asking price, and the future owners plan to convert the property into an AirBnb. 
The new owner reportedly wants to transform the small, isolated house into a popular, and profitable, attraction for fans of the Netflix show.
There are plans to recreate the interiors from the movie and set up different attractions in the surrounding woods, so clients can get the full Stranger Things experience when they rent it out. 
#4 The Harrington House
You might recognize this next house from the swimming pool party that takes place in the first season, when Barb gets dragged into the Upside Down. This is Steve's house, aka the Harrington House, and in real life, it's located at 8253 Carlton Road in Riverdale.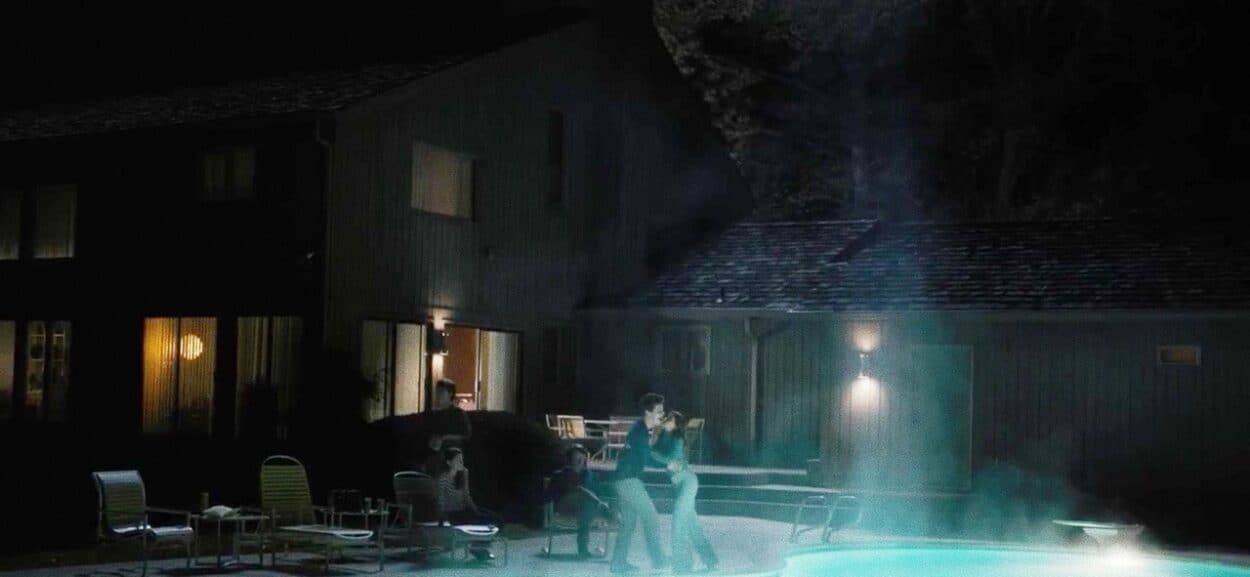 The four-bedroom, six-bathroom, 4,744-square-foot house is a private property, and is currently off market, according to Zillow. The value of the real-life Harrington house, originally built in 1976, is estimated at roughly $419,700. 
Amenities include a heated gunite pool, a master bedroom with a huge walk-in closet, stainless steel appliances, and a full basement with a game/media room. There is also a fireplace, a parking garage, a carport, and hardwood flooring throughout. 
SEE ALSO: Where to find Edward Scissorhands' house, castle, and town in real life
#5 The Henderson House
Dustin Henderson's house is another fan favorite that can actually be seen in real life.
The Henderson house is located at 2886 Piney Wood Drive in East Point, Georgia. It features three bedrooms, two bathrooms, and 2,060 square feet of living space. It's currently off-market, but Zillow's Zestimate places the value of this Stranger Things house at $339,500.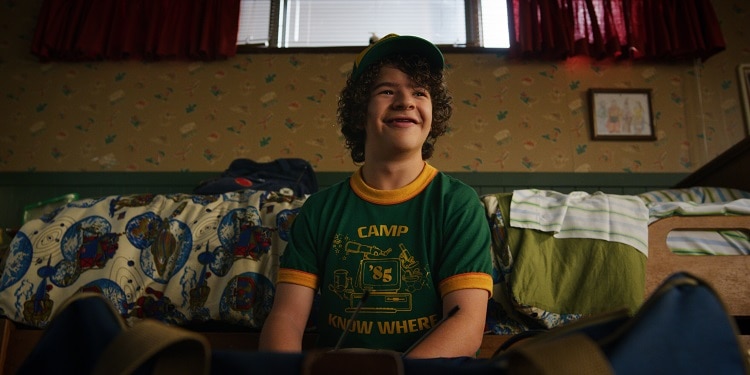 The house of the Hendersons is a modest home featuring new paint, new carpets, and lots of privacy. It was originally built in 1960 and features gas heating, central cooling, a parking garage and carport, an unfinished basement, and a fireplace.
Its location on a small hill surrounded by landscaping and tall trees offers unmatched privacy and quiet, while also providing access to the main road. 
#6 The Hargrove House
The Hargrove house, aka Max and Billy's house, is the former home of Neil, Susan, and Billy Hargrove, and Max Mayfield. The house is located at 4819 Cherry Lane in the series, but in reality, it's located at 5280 Moore Street in Stone Mountain, Ga.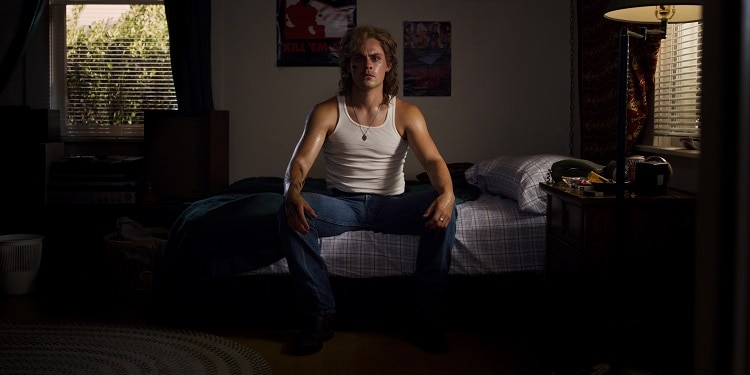 The house is currently not for sale, but Zillow estimates its value at $260,600. The three-bedroom, two-bathroom, 1,428-square-foot house was built in 2920, and boasts high ceilings, hardwood floors, a laundry closet, an unfinished basement, a fireplace, and a two-car carport in the back.
It also features a fenced backyard to keep Stranger Things fanatics at a distance, and provides plenty of peace and quiet and opportunities for daily neighborhood walks.
#7 The Sinclair House
The Sinclair house was the home of Charles and Sue Sinclar, and of their children, Lucas and Erica.
The real-life location of the house is 2550 Piney Wood Lane in East Point, but unfortunately, it's also not for sale. Zillow estimates that this Stranger Things house, featuring five bedrooms and three bathrooms, is worth roughly $322,400.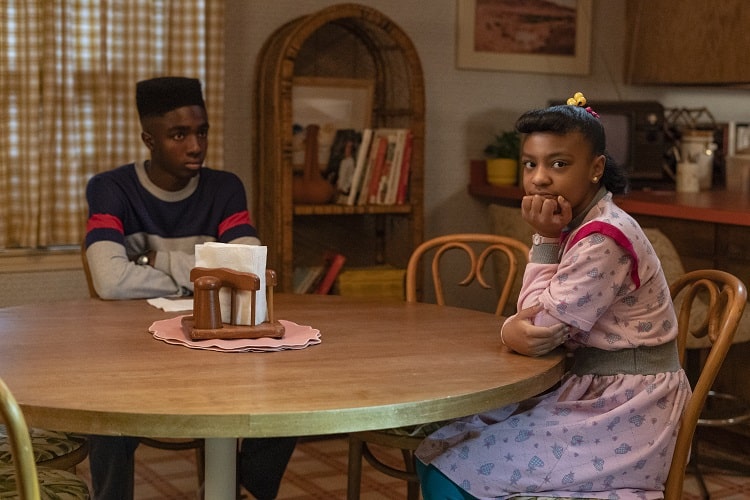 Lucas Sinclair's house features 2,600 square feet of living space, an attached parking garage, central cooling, hardwood floors, a basement, a fireplace, and was built in 1962.
Scenes featuring the interiors of the Sinclair house were filmed on a staged set, as is the case for most of the homes in the series — only exterior shots were filmed on location. 
#8 The Byers House (Season 4)
In the fourth season of Stranger Things, the Byers family decided to get a fresh start and move away from their modest home to the fictional California town dubbed Lenora Hills. The real-life house of the Byers in season 4 is actually located at 13212 Montgomery Boulevard NE. in Glenwood Hills, Albuquerque.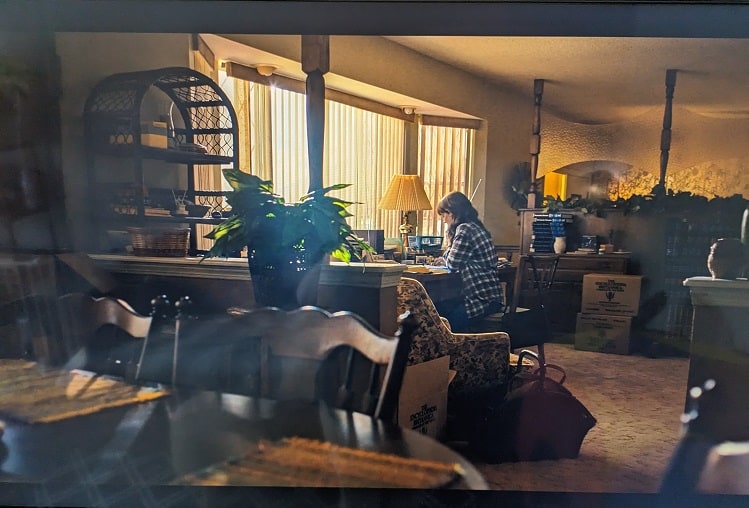 The new Byers home features four bedrooms, four bathrooms, and 4,350 square feet of living space. The property is valued at $589,000 on Zillow, and it reportedly changed hands in 2021 for an undisclosed amount.
Amenities include a fully-finished, 1,100-square-foot basement with a bar, custom stone fireplaces, a large formal dining room, custom landscaping, and a large custom fountain.
#9 The Bingham House
Suzie Bingham's home in Salt Lake City, where she resides with her father and siblings, is actually a stately mansion at 835 Oakdale Road NE in Druid Hills, Atlanta.
According to Zillow, the four-bedroom, 2.5-bathroom, 3,265-square-foot home is not currently for sale; however, its value is estimated at $1,345,300, making it one of the priciest properties on our list.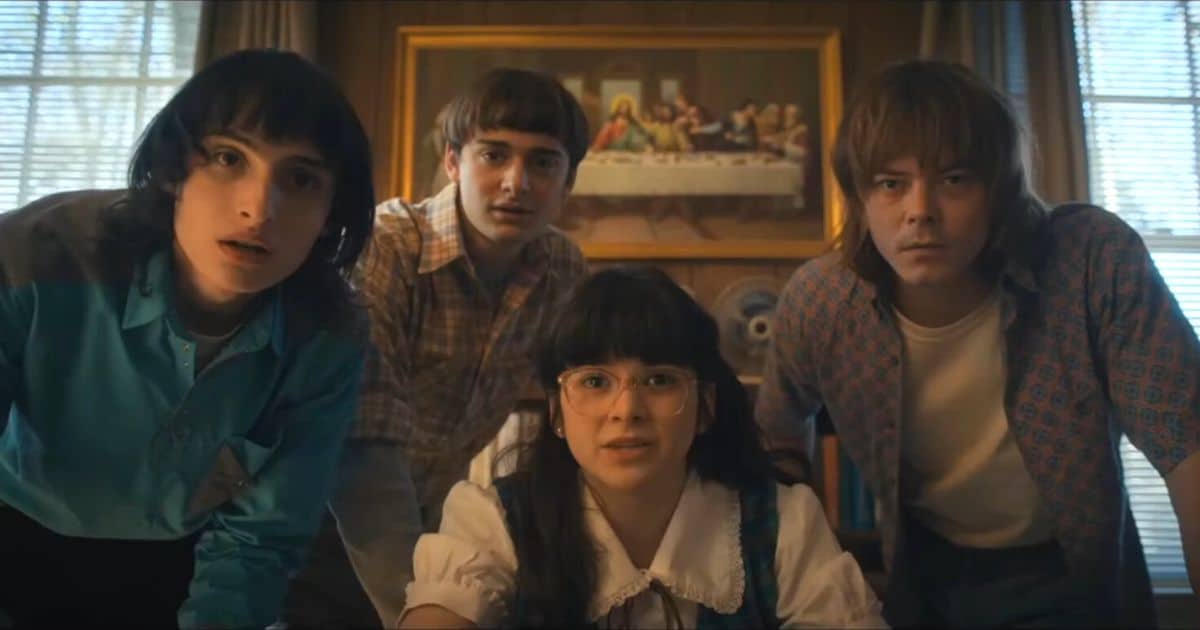 The Bingham house is a beautiful home surrounded by lush trees that boasts a design reminiscent of the McAllister house in Home Alone. Built in 1920, this single-family home features a partially-finished basement, a fireplace, central cooling, both attached and detached parking garages, and plenty of privacy. The neighborhood it's located in, Druid Hills, is one of the most affluent and sought-after areas in Atlanta. 
#10 Hopper's Trailer
Last but not least, Chief Jim Hopper's cabin is one of the most iconic locations featured in the Stranger Things series. This, however, is one house that was built specifically for the series, and it's not a real house. However, you can visit it — sort of.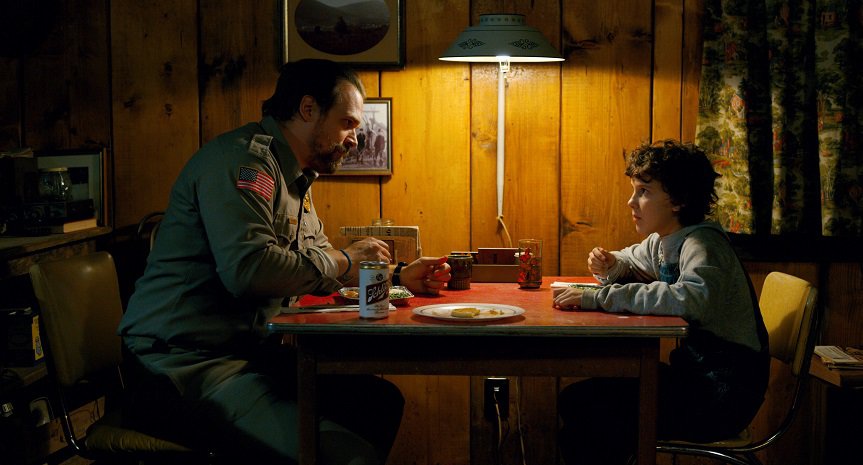 The cabin is part of Sleepy Hollow Farm in Powder Springs, Georgia, and now operates as an escape room. Yep, you read that right. The cabin is part of Escape Woods, a themed adventure playground for fans of jump scares and everything Stephen King. 
The cabin allows fans to 'decipher clues, unlock doors, and solve the mystery before time runs out.' Just enter 628 Sleepy Hollow Road on your GPS and gear up for an authentic Stranger Things experience, in the exact cabin that was used in the series. 
More stories like this
The Magical House in Locke & Key
The real X-men house, home to Xavier's School for Gifted Youngsters
Is It Real? The Creepy House in Stephen King's 'It'
Richie Rich's house is actually the Biltmore Estate, America's largest home