There is no way that anyone reading this right now has not heard of Sherlock Holmes. Whether you've read the stories published by Arthur Conan Doyle, or discovered this character from series like Sherlock, Elementary, or Hollywood blockbusters like Sherlock Holmes.
We're not even going to get into a debate on who was the best Sherlock ever. Benedict Cumberbatch, Robert Downey Jr., Peter Cushing, Ian McKellen, and Jonny Lee Miller are just some of the actors who've had the privilege of playing the legendary British detective. 
There might be various interpretations of Holmes out there, but there can only be one 221B Baker Street, the now-iconic London address that served as the home of Sherlock Holmes and his sidekick, Dr. Watson.
You might be wondering, is 221B Baker Street a real address? The answer is…yes and no.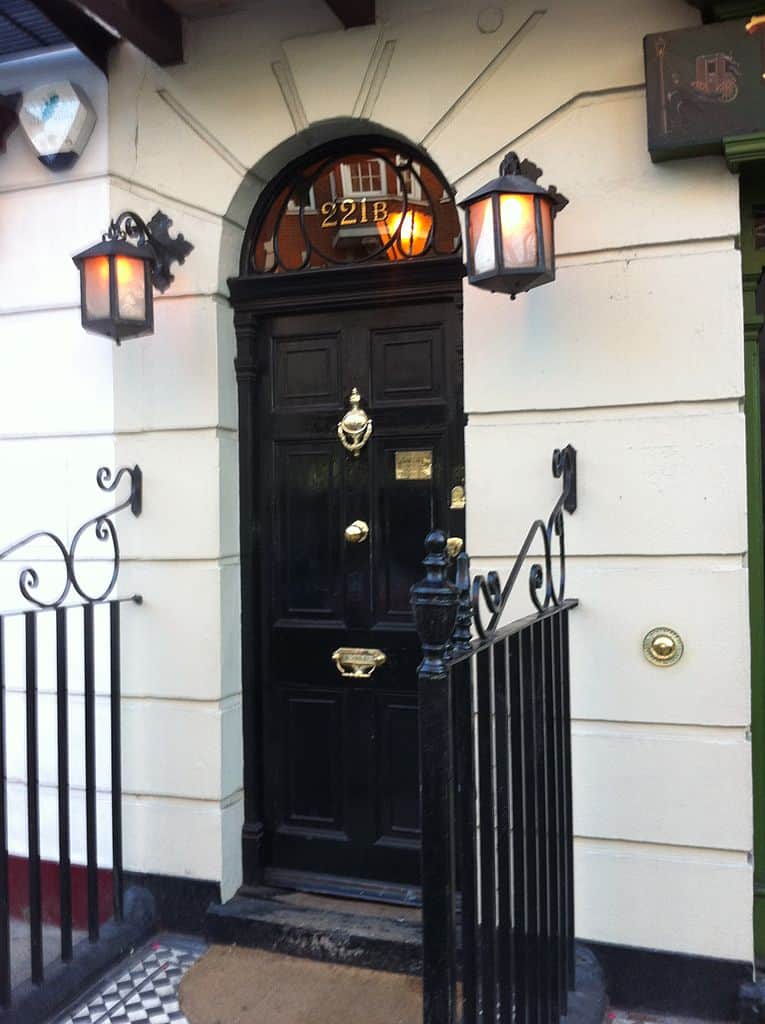 Keep reading to see what on earth we're talking about, as we try to solve the case of this mysterious address.
What is 221B Baker Street famous for?
221B Baker Street is one of the most famous addresses in the world, and probably the most well-known address in London, even surpassing 10 Downing Street, the home of the British Prime Minister, in popularity.
The address is famous for housing the residential home of Sherlock Holmes, the legendary fictional detective created by Sir Arthur Conan Doyle in 1887.
The detective and his partner in solving crime, Doctor Watson, were first introduced to the British public with the release of Conan Doyle's novel A Study in Scarlet.
In this now-iconic piece of literature, the detective duo reside at 221B Baker Street in Victorian London.
There's no detailed description of the residence, except to say that it featured "a couple of comfortable bed-rooms and a single large airy sitting room, cheerfully furnished, and illuminated by two broad windows."
Arthur Conan Doyle never really spends too much time on the house itself, and never really goes into much detail, but that didn't deter fans from unleashing their imagination to picture what Holmes' and Watson's abode might have looked like.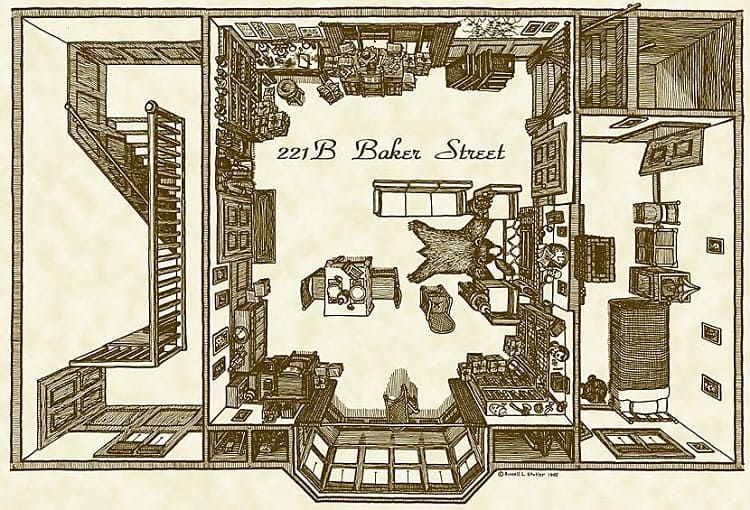 Some inspiration was drawn from the original illustrations that Sidney Paget created to go with the stories as they were published in The Strand Magazine each month.
Conan Doyle's succinct description of 221B Baker Street and the fact that most of the action in the Sherlock Holmes stories takes place in Victorian London stood as the main sources of inspiration for Holmes-related museums around the world.
There's a Sherlock Holmes museum in London, of course, which is the most popular among 'Sherlockians,' as they call themselves, and a must-see when visiting London with kids.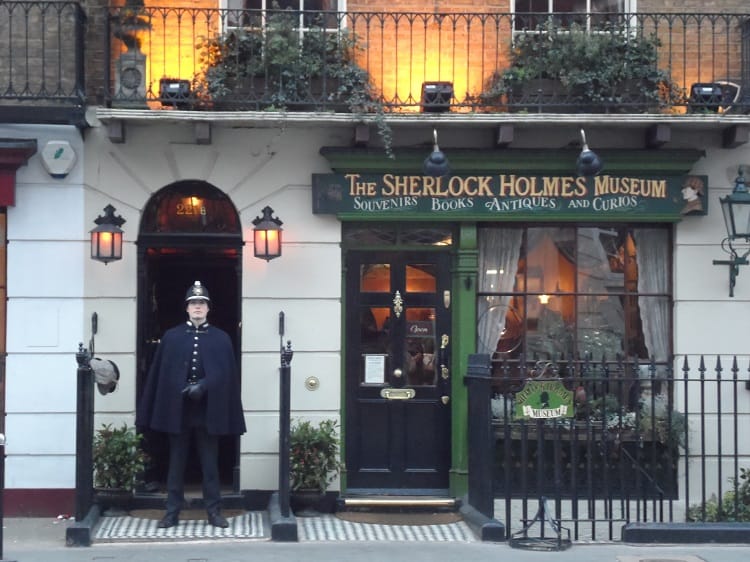 There's another great one, a replica of 221B Baker Street in Meiringen, Switzerland, near the Reichenbach Falls.
This, if you recall, was where the climactic final battle between Holmes and his Professor Moriarty took place, where they both plunged to their 'deaths' — Holmes would be resurrected later on by Conan Doyle.
Finding Sherlock Homes' house in real life: Is there an actual 221B Baker Street?
Alright, so this is where things get a bit complicated.
When Arthur Conan Doyle first introduced Sherlock Holmes to the masses, there was no 221B Baker Street. The numbers on the properties on Baker Street didn't go as high as 221 at the time.
However, Baker Street was later extended, and suddenly, a 221B number emerged, only it wasn't occupied by a detective, but housed the Abbey National Building.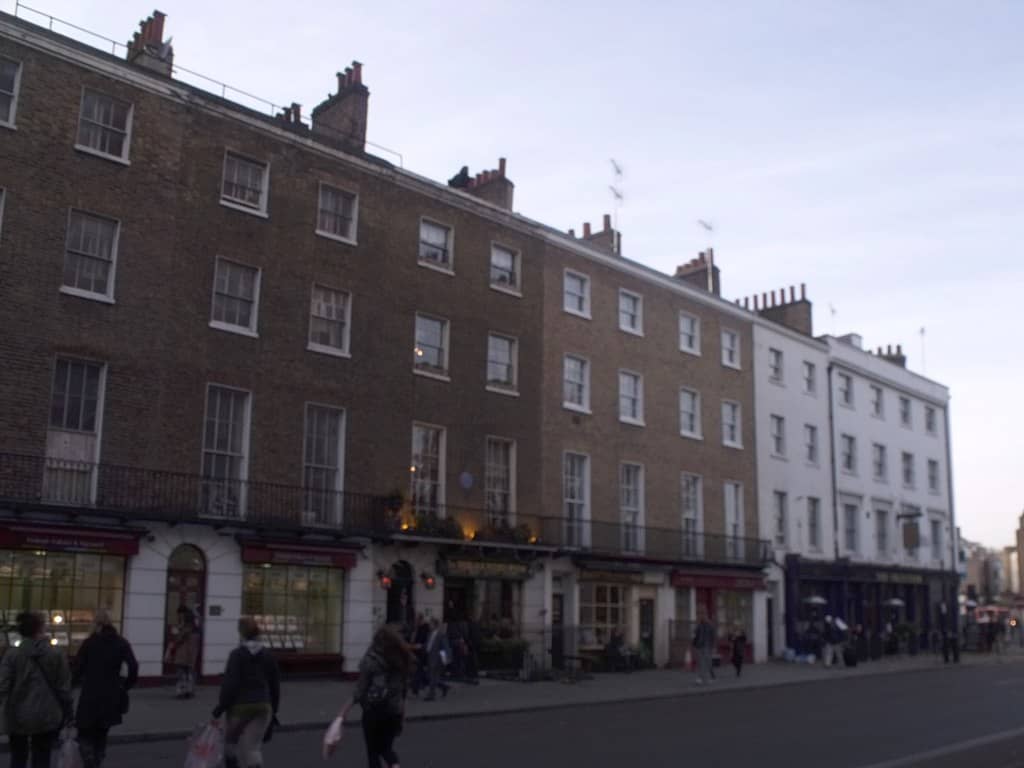 The company moved into the property at 219-229 Baker Street in 1932, and that's where the fun began. The mailbox for Abbey National started to flood with letters from fans addressed to Sherlock Holmes, and the company even had to hire a full-time secretary to answer these letters, that's how serious the problem was.
In 1990, the Sherlock Holmes Museum opened its doors just a few minutes from Abbey National at 237-241 Baker Street.
The Museum was determined to become the official home of the fictional detective, so they installed a blue plaque signifying 221B Baker Street on one of the exterior walls.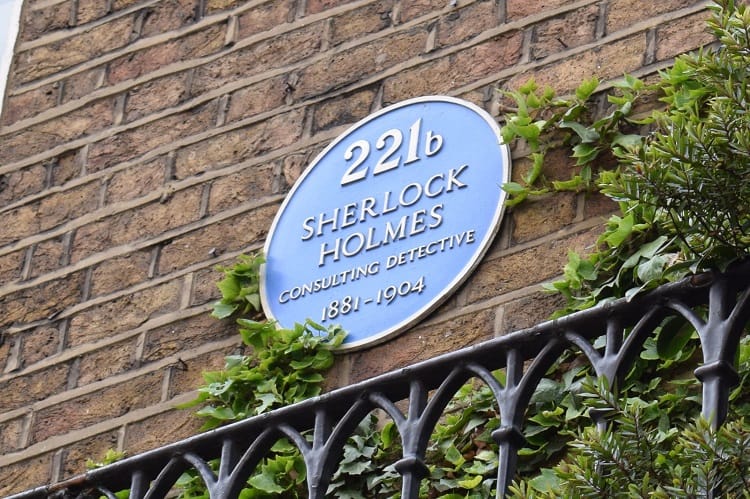 Abbey National didn't really like that, and that's when a years-long dispute commenced between the two institutions over who should receive mail addressed to 221B Baker Street.
That dispute came to an end in 2005 when Abbey National closed its doors, and the Sherlock Holmes Museum became (and still is) the rightful owner of the 221B Baker Street address.
We really love the way the Smithsonian Magazine summed up all of the 221B Baker Street address saga: 'a fictional flat in a real city has been made a reality at a fictional address in the real city near the real address of the fictional flat.'
Yeah, we too had to read that sentence several times trying to make sense of it.
Who lives at 221B Baker Street now?
So, we've already determined that the Sherlock Holmes Museum is the official holder of the 221B Baker Street address.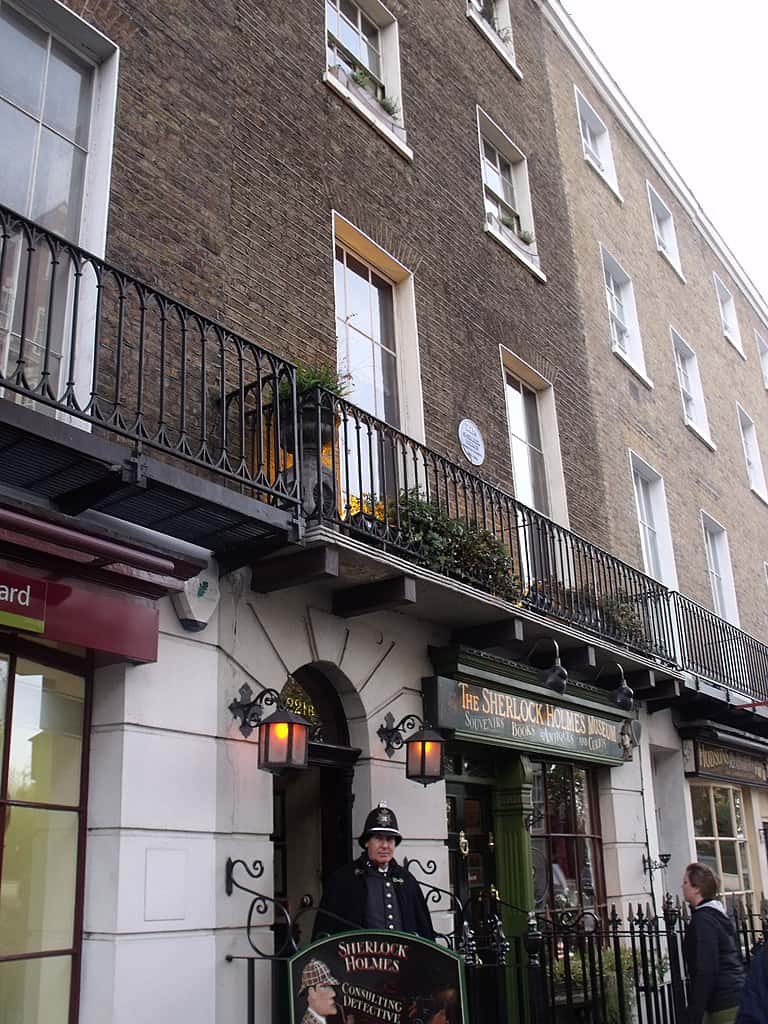 However, the actual address of the museum is 237-241 Baker Street, so where is the real 221B? Well, we don't have an easy answer for this one either.
If you head over to the Sherlock Holmes Museum on Baker Street and turn to your left, you'll come across a large, towering Art Deco building that houses flats and offices, and that's where the original 221B Baker Street address lies.
But that building might be even more mysterious and controversial than the fictional 221B Baker Street.
According to Quartz, the property is valued at £130 million ($183 million), and it's owned by an undisclosed owner hiding behind 'a web of secretive offshore corporations.'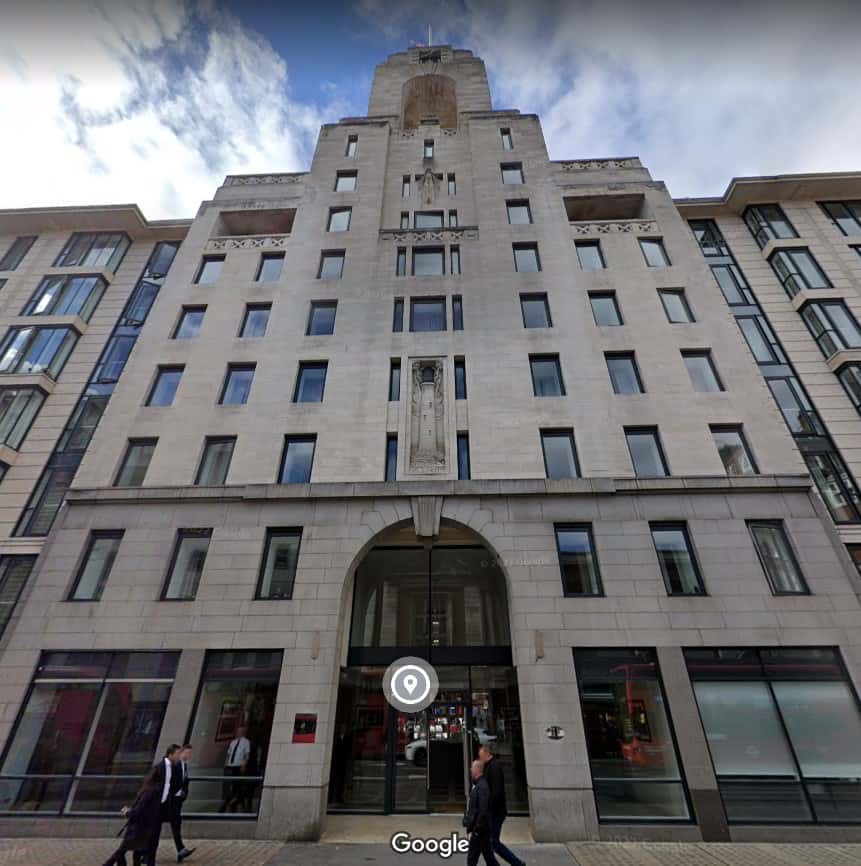 Sounds like a case for Sherlock Holmes to crack, doesn't it?
The building is part of a larger cluster of London properties under undisclosed, 'shady' ownership, and anti-corruption organizations have been trying to find out who the owners are for years.
Information leaked in the Panama Papers suggests that the property at 215-237 Baker Street belonged at least partly to family members of the former President of Kazakhstan, Nursultan Nazarbayev.
The President's grandson and his daughter have both been linked to the property, although there is no definitive evidence to show if they are in fact, the true owners of 221B Baker Street.
For now, this is a case that remains uncracked.
Is Sherlock Holmes real?
While this might sound like a silly question, it's important that we emphasize the fact that Sherlock Holmes is (sadly) a strictly fictional character.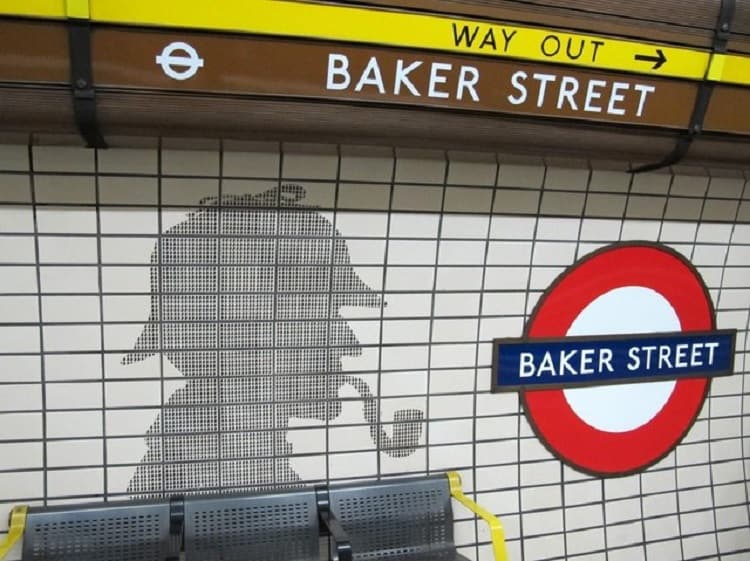 You would be surprised at how many people worldwide believe that Sherlock Holmes was a real person, and we can't really blame them for that. Arthur Conan Doyle was brilliant at building the characters of Holmes and Watson, and his audience really connected with the two friends and could never get enough of their adventures.
There was such a frenzy and intense anticipation every time a new Sherlock Holmes story was meant to launch, that Conan Doyle eventually decided he'd had enough.
The pressure placed on him to keep delivering bone-chilling Sherlock Holmes stories got to him, so he decided to bid Holmes and Moriarty farewell by having them fall to their deaths in The Final Problem, released in December 1893.
His strategy backfired, unfortunately, and Sherlock Holmes fans were so outraged that he didn't have a choice but to write another Holmes-related story in 1901, namely The Hound of the Baskervilles.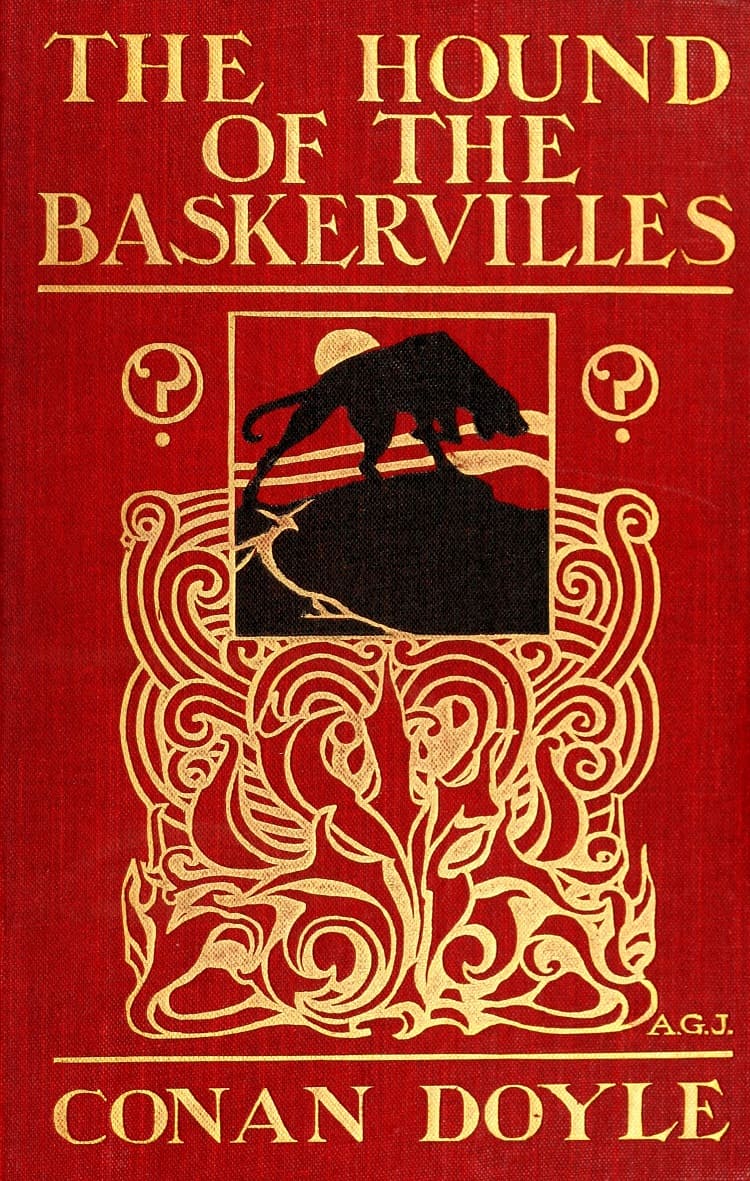 The novel was a huge success, and it convinced Conan Doyle that Sherlock Holmes deserved to live on, so he resurrected him in 1903 in The Adventure of the Empty House, to the delight of his fans.
What are some other Sherlock Holmes-related addresses in London?
For fans of the legendary detective created by Arthur Conan Doyle, there are various spots worth visiting if ever in London.
Besides the Sherlock Holmes Museum, the official holder of the 221B Baker Street address, there's the Sherlock Holmes pub on Northumberland Street, which also houses a small museum on the upper floor.
Just a short walk from the pub you'll find the Lyceum Theatre, featured in The Sign of the Four in 1890, and a little further at 4 Marylebone Road, you can take selfies with a 9-foot-tall bronze statue of Holmes, right next to the subway station.
If you want, you can also visit the nearby Madame Tussauds wax museum, which features wax figures of both Robert Downey Jr. and Benedict Cumberbatch as Sherlock Holmes.
And if you're looking for a place to stay, here's a handy map showing the closest hotels and accommodations within walking distance to 221B Baker Street in London:
More stories you might like
Is It Real? Doctor Strange's Magical Manhattan Townhouse, Sanctum Sanctorum
The Arconia building in 'Only Murders in the Building'
Unveiling the mystery of the 'Knives Out' house
The X-men house and School for Gifted Youngsters