Since episode one, Taylor Sheridan's Yellowstone has been rife with unexpected twists and turns. Always coaxing us to the edges of our seats, always leaving us wondering what on earth could possibly happen next.
The biggest questions for TV home buffs like us though? Where do they film the show? Is Yellowstone ranch even real? And, most importantly, is the location open to visitors?
We're about to reveal all this and more but, hint hint, you might want to saddle up!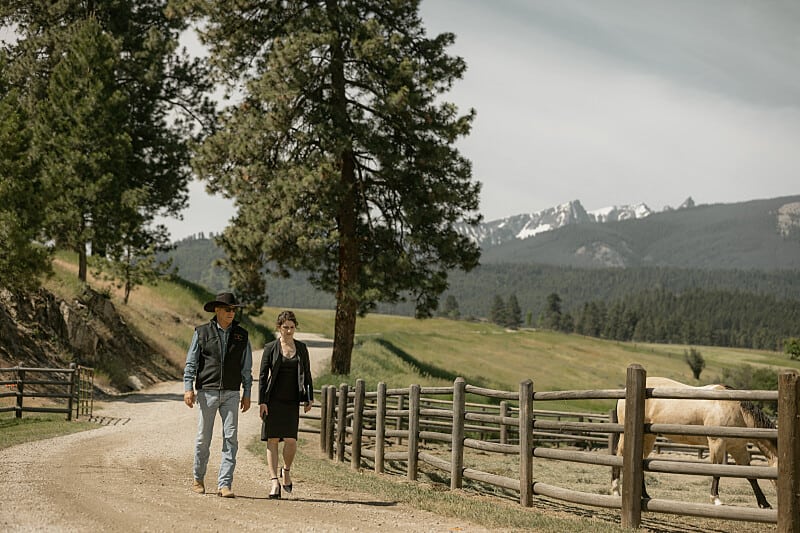 Shot amid snow-capped mountain vistas and vast open countryside, Yellowstone follows the trials and tribulations of the drama-laden Dutton family. It delves head first into the intimate difficulties surrounding both their personal lives and the very land and property they call home — which happens to be the largest cattle ranch in all of Montana.
Oscar-winner Kevin Costner (Dances With Wolves, Robin Hood: Prince Of Thieves, The Bodyguard) leads an outstanding cast as the Dutton's formidable patriarch and father, John, whilst silver screen heavyweights, Kelly Reilly (Pride & Prejudice, Sherlock Holmes, Flight), Luke Grimes (American Sniper, Fifty Shades Of Grey), and Wes Bentley (The Hunger Games, Interstellar) star as his children.
Praise for Yellowstone
Taylor Sheridan, the celebrated screenwriter, and creator of the multi-award-winning American Frontier trilogy (Sicario, Wind River, and Hell or High Water) not only created Yellowstone, but also writes, produces, and directs for the series.
So, its phenomenal success with critics and audiences alike is hardly a surprise. The three aforementioned movies obtained a seriously impressive seven oscar nominations between them and Yellowstone seems to be following suit.
Since it first aired in June of 2018, the show has garnered countless nominations at prestigious award ceremonies including the Primetime Emmy Awards, the Screens Actors Guild Awards, and the Critics choice awards.
Most notably, however, Costner recently won a Golden Globe for best performance by an actor in a drama television series.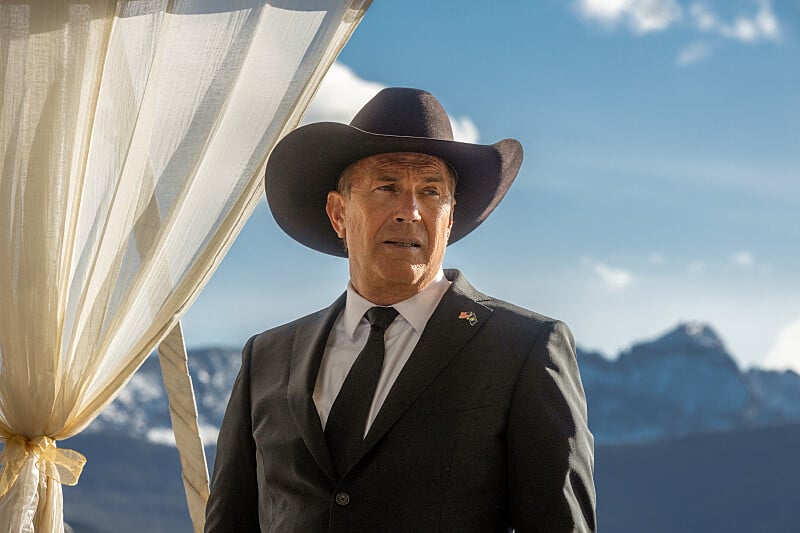 Also, according to deadline.com, Yellowstone was the most-watched show across all of TV in 2022 and had the most-watched cable premiere since The Walking Dead in 2017.
To put those numbers into perspective, audience data insight leaders, Nielsen, recorded that the premier of season five, which continues this summer after a mid-season break, averaged nearly 16 million views!
Now, about that ranch…
Is the Yellowstone Ranch real?
Yes! The fictional Dutton ranch is actually a very real 106-year-old family home and working cattle ranch in Darby, Montana called Chief Joseph Ranch — and it's even more impressive in real life.
Purchased in 1914 by glass tycoon William Ford, he set about building upon what was then a working apple orchard situated on land previously occupied by the Salish Native American tribe.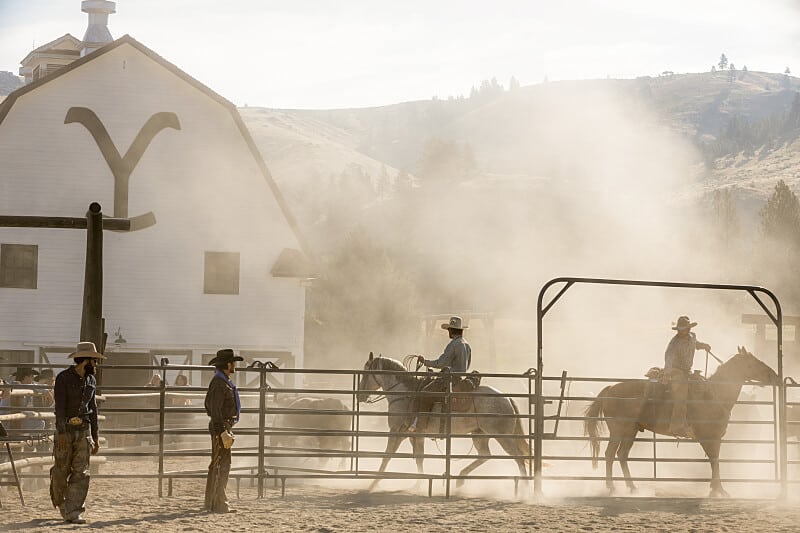 It took his architects around three years to create what is today known as the Chief Joseph Ranch owned by rancher Shane Libel and his family. They purchased the property over a decade ago, with property records indicating that the fictional Dutton ranch commanded a $4,800,000 sale price.
Where is it located?
You'll find it on the Appaloosa Trail — the exact address is 125 Appaloosa Trl, Darby, MT 59829 — in Darby, Montana, which is about a five-hour drive from Yellowstone National Park, and, fun fact, there's even a Yellowstone Ranch sign out front.
The current owners welcome fans to take pictures of the sign as long as there's no filming going on (and you don't block the driveway of course) so it's certainly worth stopping by the Dutton's place if you ever find yourself in the area.
In fact, the owners of the Chief Joseph Ranch are quite proud of their affiliation with one of TV's most beloved shows.
Speaking with TV Insider, rancher Shane Libel — who owns the real-life Yellowstone ranch — admitted that for him and his family, it's been the experience of a lifetime to have the production film at their ranch. And while he wasn't all that confident in the Paramount series' success, showrunner Taylor Sheridan knew it would be a major hit.
"We were still filming the pilot, and one evening I said, 'Taylor, how do you think the show will do?'" Libel told TV Insider. "He said, 'Oh, it's going to be a hit.' I looked at him and said, 'Well, how do you know?' He said, 'I'm going to make everybody who watches it want to become a cowboy and visit Montana. It's as simple as that.'"
SEE ALSO: Tony Soprano's house is a real-life home in New Jersey — and the pool and driveway look awfully familiar
Can you go inside the Yellowstone ranch?
Also yes! Much to my delight — and genuine surprise — I discovered upon visiting the ranch's website that you can stay overnight inside two of the show's most recognizable filming locations.
Lee Dutton's cabin (The Fisherman cabin) and Rips's cabin (The Ben Cook cabin) both welcome visitors. You can even fish on the property during your stay and bring your horses along. If you, you know, actually happen to own any horses.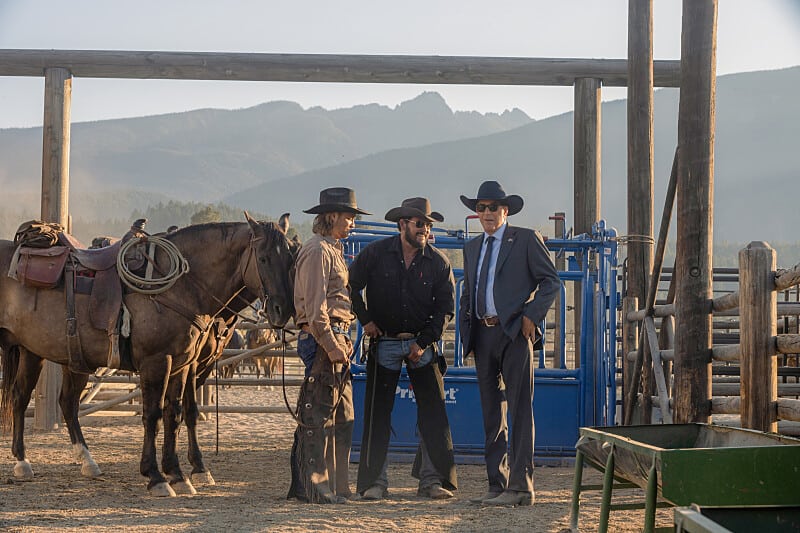 Staying at the Chief Joseph Ranch
Built in 1916, Lee Dutton's cabin sits just 50 feet from the main lodge and overlooks the Bitterroot river. It also boasts stunning 360-degree views of the Bitterroot and Sapphire mountains.
Meanwhile, Rip's cabin is just as impressive, and thanks to liteonline.com who shared a selection of pics taken by a few very lucky previous guests, you can see just how stunning the ranch stay really is. Countless opportunities to be wowed not only by the historic architecture but also by the breathtaking natural surroundings.
Included in the price of your stay at either cabin, you'll get a tour of the ranch and the Yellowstone set. Tours are not offered to visitors separately which means this is the only way to see each of these locations.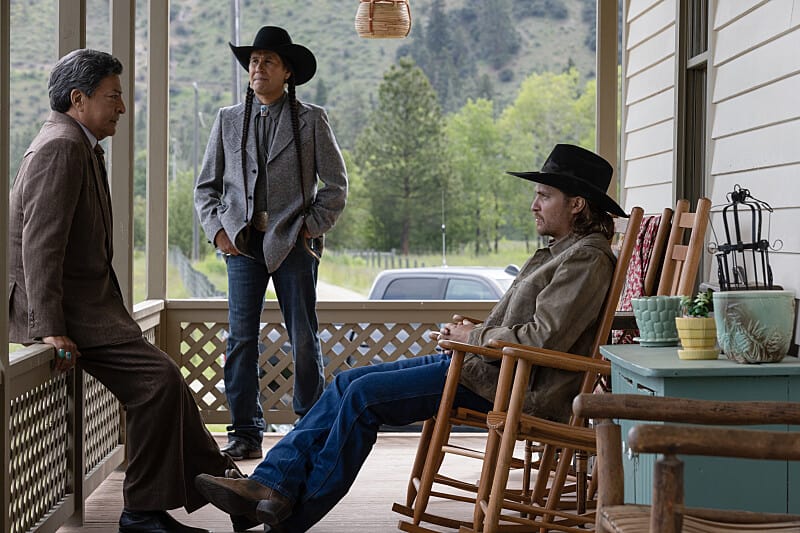 That makes it a must for avid fans of the show, however, if you do plan to head to Chief Joseph Ranch any time soon, you might want to start saving… like, yesterday.
Per night, Lee Dutton's cabin costs $1,200 and Rip's cabin is an even steeper $1,500. These prices include up to four guests but if your party is a little larger, you can add $50 per person up to a maximum of eight guests.
There's also a three-night minimum stay policy so popping in for a quick look around and a bed for the night isn't possible.
That does make this experience pretty darn pricey but if it's within your budget and there's ever availability again (it seems they're booked solidly/closed for filming for the rest of 2023) it would certainly be an unforgettable trip and a chance to feel part of one of the greatest shows on television.
Which Yellowstone locations are filmed at the Chief Joseph Ranch?
Unlike many TV and film productions that use real homes merely for exterior shots, Yellowstone makes the absolute most of its prestigious ranch locale.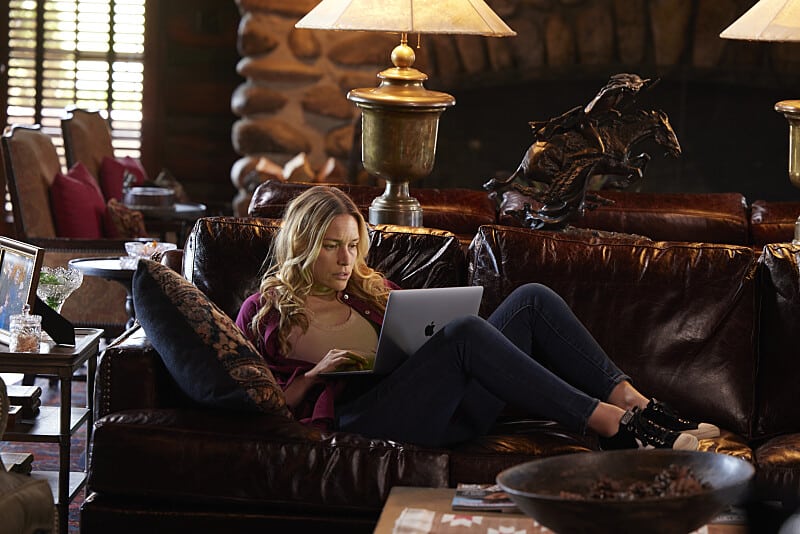 There are so many scenes shot here that Chief Joseph Ranch has them listed on the website.
Rip's and Lee's cabins feature as we know, but many scenes are also filmed inside the main lodge. Like the lodge great room, the kitchen, the helipad, the yard, and both the front and back porches. They also make use of the Armory, the barns, and more!
With Yellowstone set to return this summer with six new episodes for season five, we'll all be looking at the Dutton ranch with fresh admiration and a whole new sense of intrigue as to how it features in the show going forward.
I'm sure we'll also be dreaming of a Yellowstone-inspired Montana vacation at the Chief Joseph Ranch come 2024…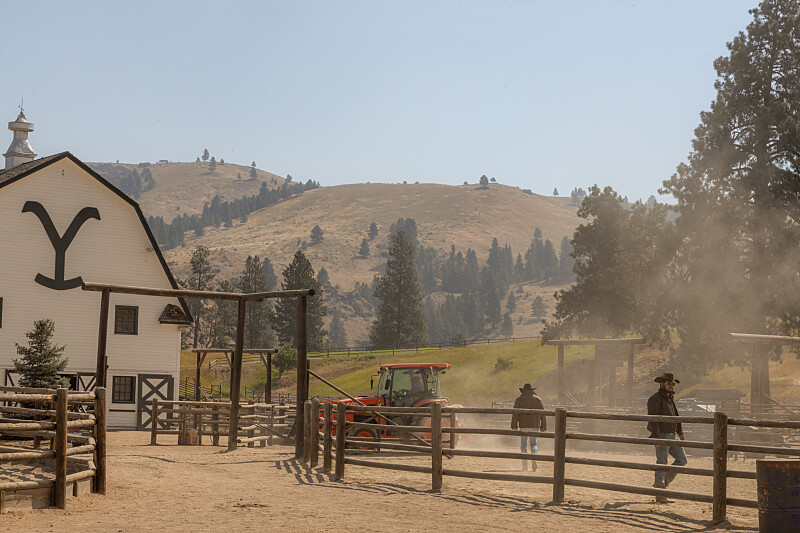 More stories you might like
Where is Virgin River and Mel's cabin in real life?
10 Real-life Stranger Things houses & how much they're worth
The Byrde family house in 'Ozark' is actually in Georgia
All the Big Little Lies houses and where to find them