If the past few years have often made you fantasize about living amidst uninterrupted wilderness, we have a treat for you.
Thirty minutes southeast of Missoula, and about 2.5 hours northwest of Bozeman, Montana, lies the sprawling Five Ranges Ranch — currently on the market for $25 million (Mauricio Umansky of The Agency along with Joy Vance and Jeremy Seglem of The Agency Bozeman hold the listing).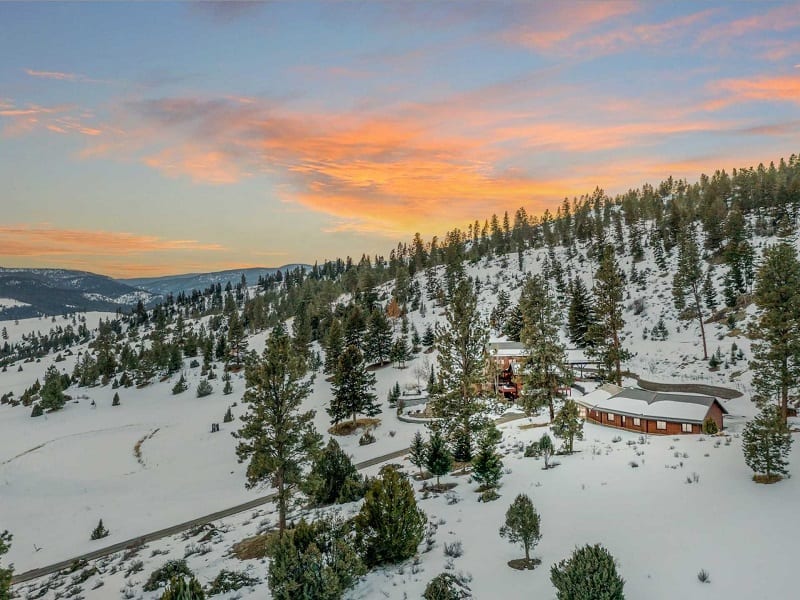 A massive 4,880-acre property that stretches from the banks of the Clark Fork River to the tops of the Garnet Mountain Range of the Rocky Mountains, Five Ranges Ranch is a truly rare offering.
It's also a bonafide hunting paradise, being home to a native herd of over 300 elk, as well as upland birds and turkeys, with over 100 miles of game trails and wilderness roads to explore.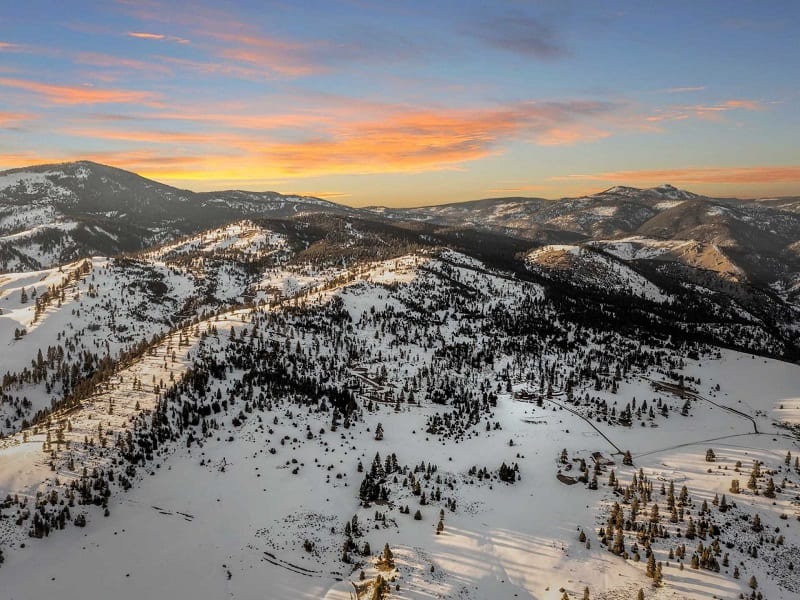 At the center of it all sits a majestic 8,510-square-foot main lodge, which comes with ample accommodation for guests and fellow big-game connoisseurs.
SEE ALSO: NASCAR Champ Tony Stewart's house is a massive 415-acre hunting paradise
The Five Ranges lodge features two levels of living space and a third-level Sky Lounge with towering views of the Pintler Mountains.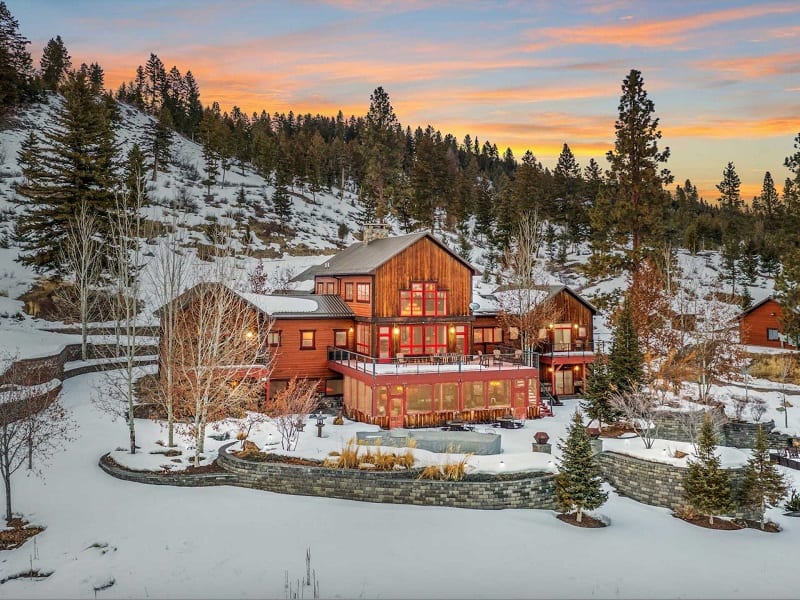 Incorporating natural and handmade elements that pay tribute to the lodge's locations — and the breathtaking landscape that surrounds it — the lodge features unique finishes like American Clay walls and ceilings, hand-forged ironwork, custom-made light fixtures, and reclaimed white timber oak flooring.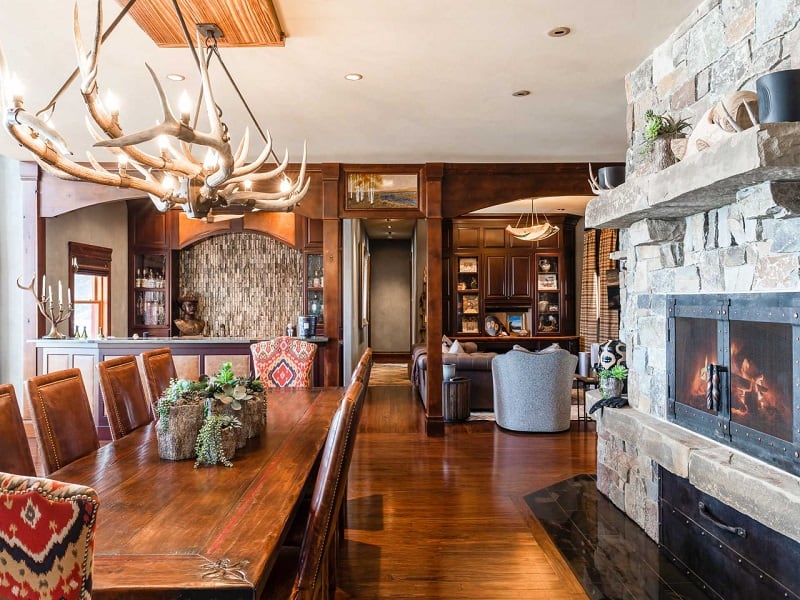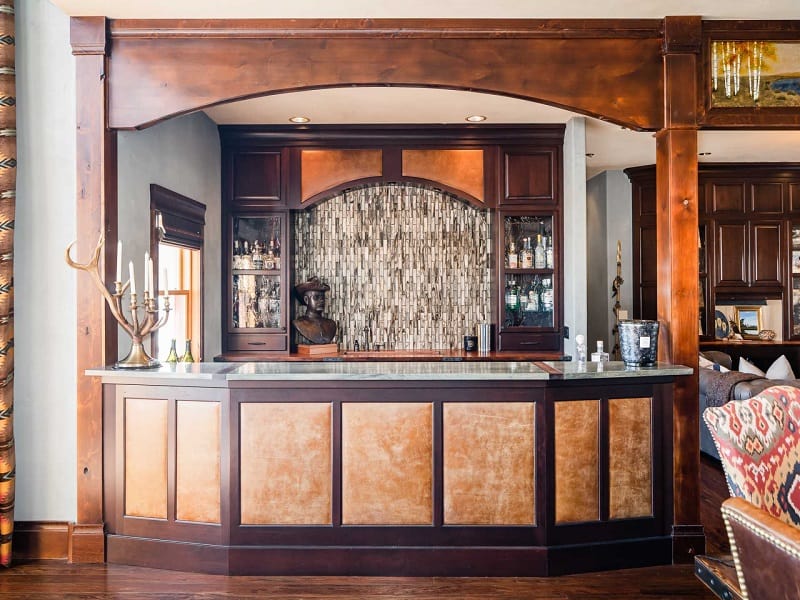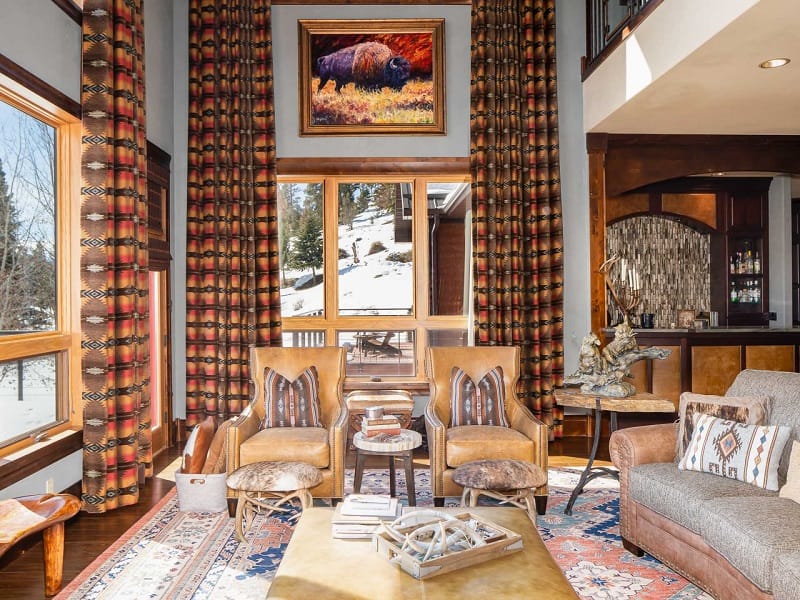 On the main floor, we find a hand-placed rock fireplace in the living room and towering two-story, floor-to-ceiling windows that open up to uninterrupted alpine and valley views.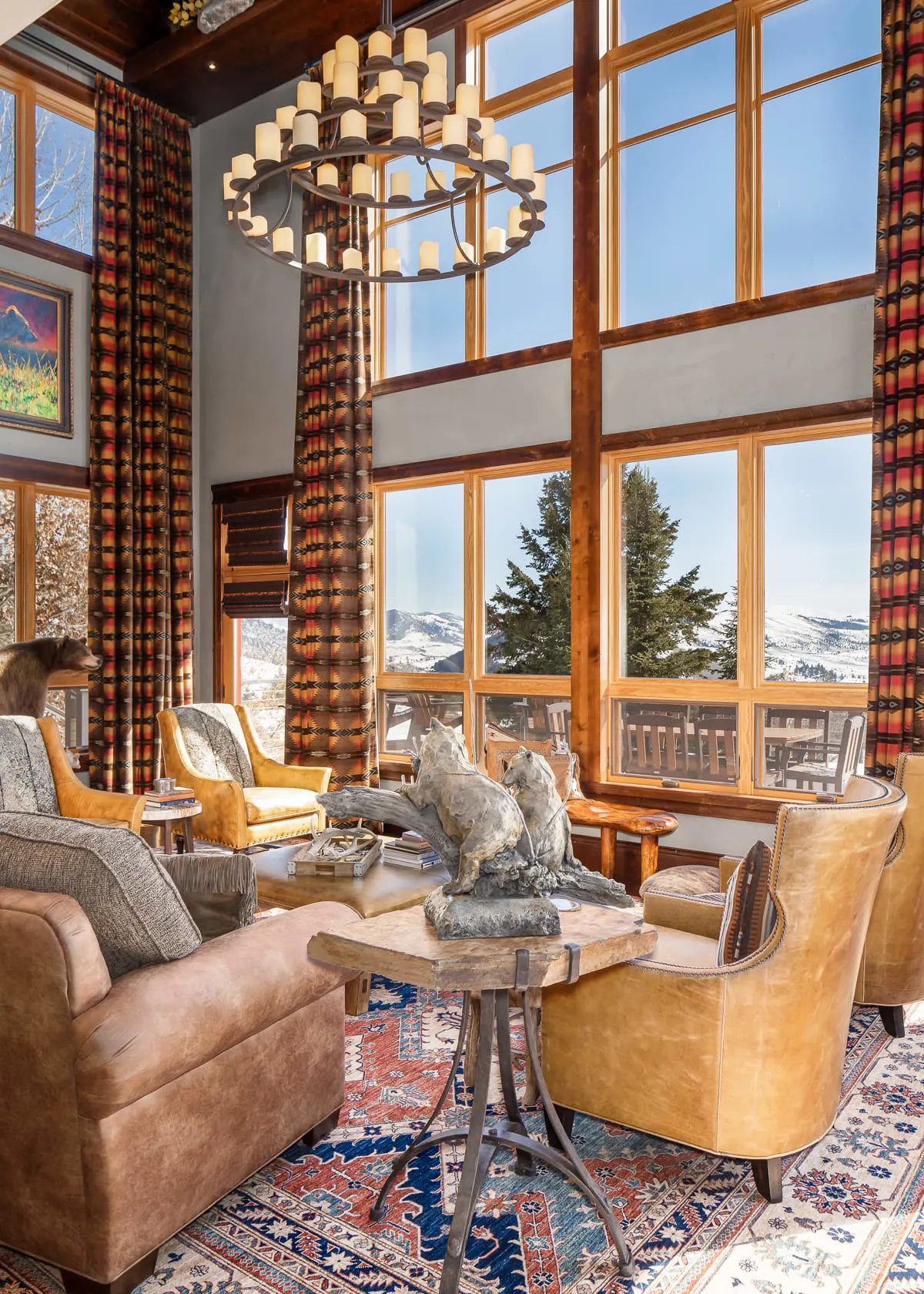 Also on the main floor: a beautifully appointed kitchen, dining room, and library, as well as access to the expansive multi-level deck outside.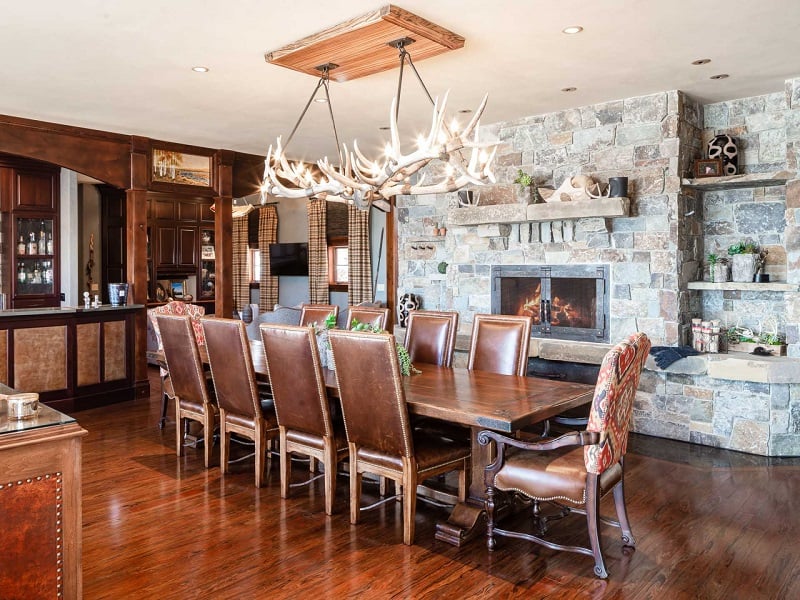 But it's the ground floor that holds the key to funtown, as this space was specifically designed for entertainment.
SEE ALSO: Is the Yellowstone ranch real? We found the Dutton ranch in real life
As such, it comes with some extraordinary features like a high-quality game room with premium sound and video, hand-crafted white oak and persimmon wood Hellgate Bar, country club style locker room, and additional walk-out covered patio and entertainment space offering over 5,000 square feet of outdoor living.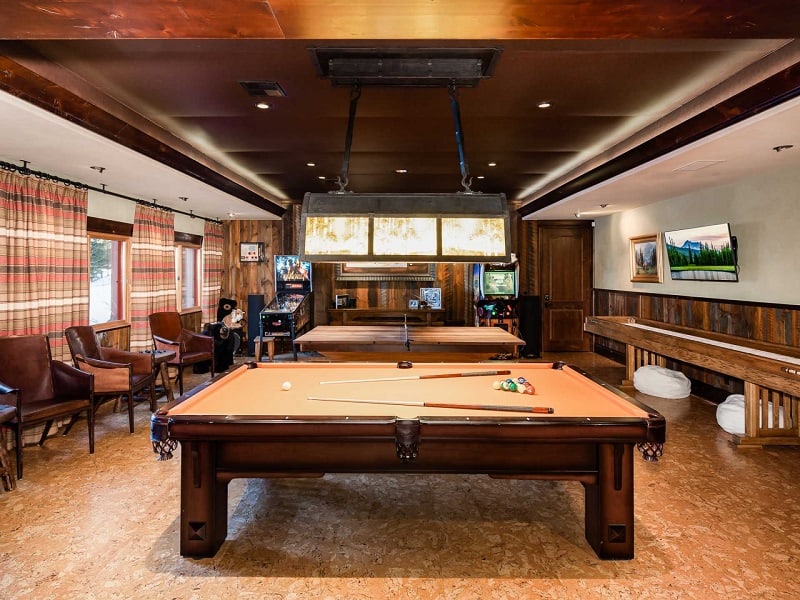 But the lodge isn't the only accommodation available on site.
There are also two apartments — nestled below the lodge itself — that provide extra space for guests or people working on the Ranch, as well as several cabins dotted throughout the timberland and connected via off-road trails.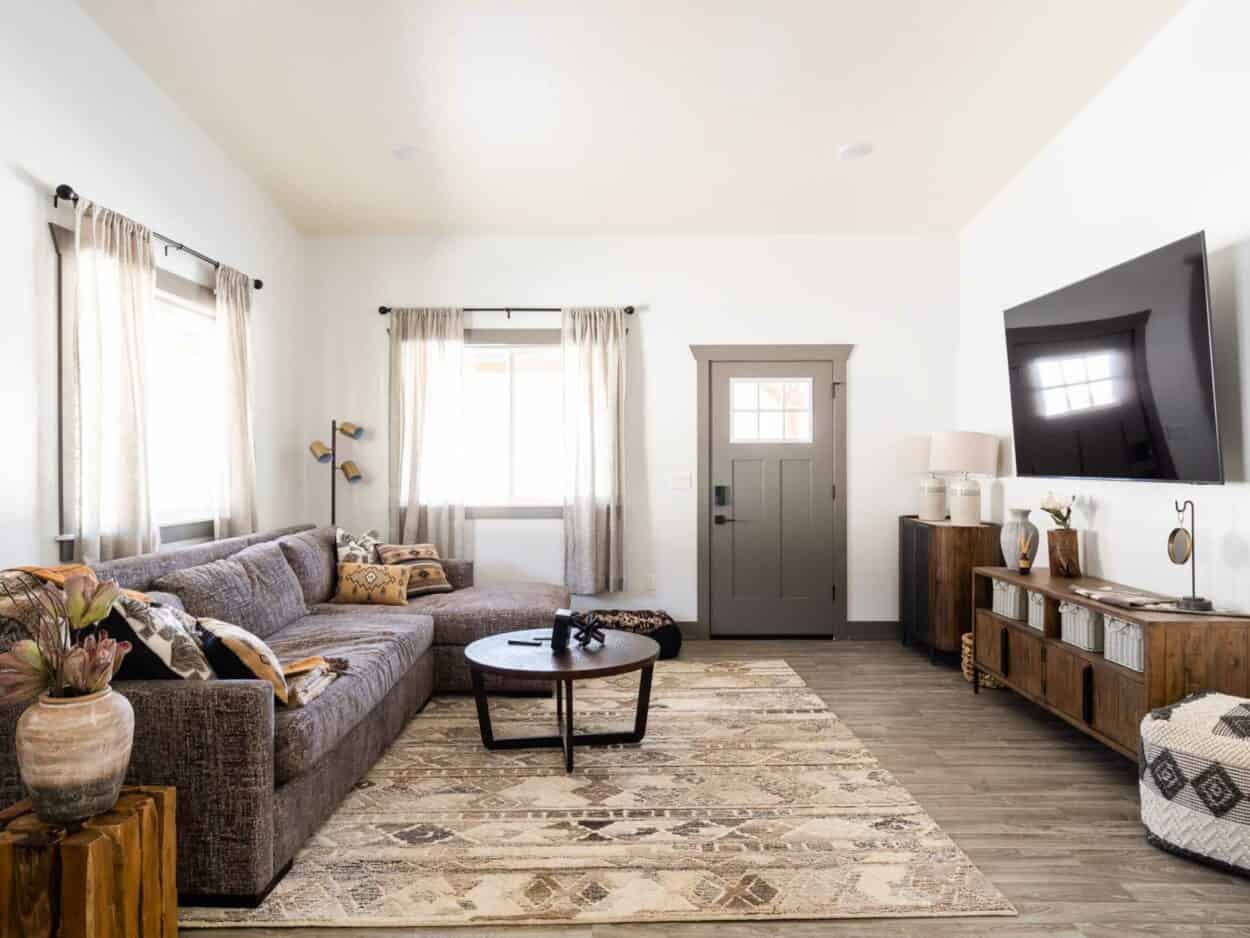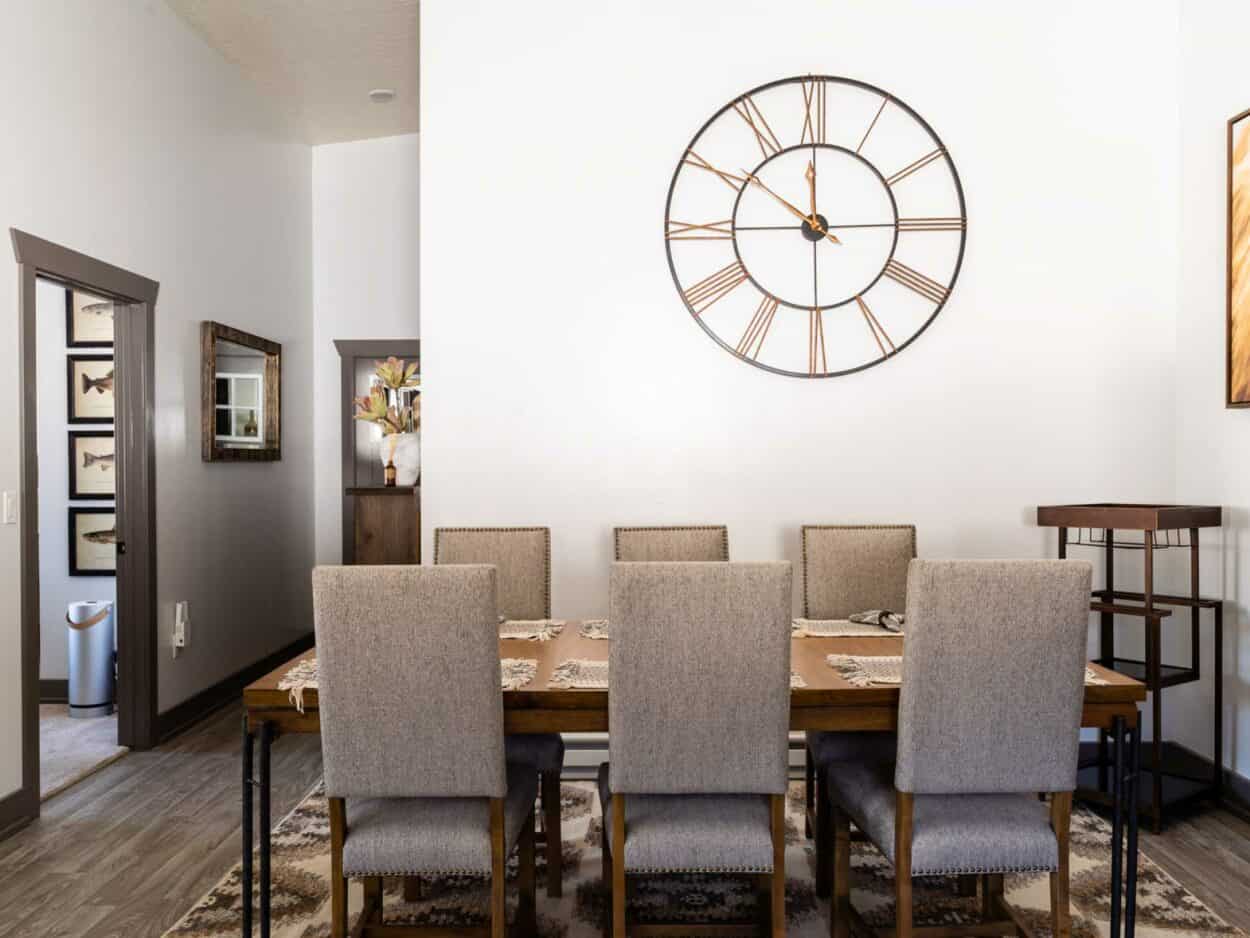 Equipment and machines necessary for the sprawling 4,880+ acre ranch's upkeep also have their dedicated space, in the oversized 6,000-square-foot garage.
Rightfully touted as "a world unto itself", the Five Ranges Ranch is one of Montana's most exclusive real estate offerings and a dream retreat for big-game hunters and nature lovers alike.
More stories you might like
This Dream Getaway Home is Part of a $220 Million Aspen Ranch
Former DreamWorks CEO Jeffrey Katzenberg Sells Beautiful Mountain Home
It will cost you $12.5k/night to stay in the Aspen rental from RHOBH
$10 million will buy you the ultimate Berkshires country escape