Any Virgin River addicts out there?
Silly question!
The popular Netflix series has all the top binge-worthy components: Strong leading lady, sexy love interest that leads to a hot romance, plenty of drama with equal amounts of feel-good storylines, and breathtaking outdoor scenes of a remote lush land said to be in northern California.
Spoiler Alert: It's not the Golden State, it's actually Hollywood North (a.k.a. Vancouver, British Columbia, in Canada).
Here's a quick recap of the show and its binge-worthy features
Virgin River is based on the book series donning the same title.
For those fascinated with the location and curious where they might find it in real life, the author, Robyn Carr, made it clear that the dreamy town of Virgin River does not exist.
"It's idealized, it's utopian, it's the perfect small town. People always write and say, 'Where is it? I want to go there,' and I have to remind them that it only exists in our hearts and minds," Carr told Entertainment Weekly.
The town might be fictional, but the stunning scenery does exist — and, yes, Mel's log cabin is that fabulous. Please allow us to give you the full tour.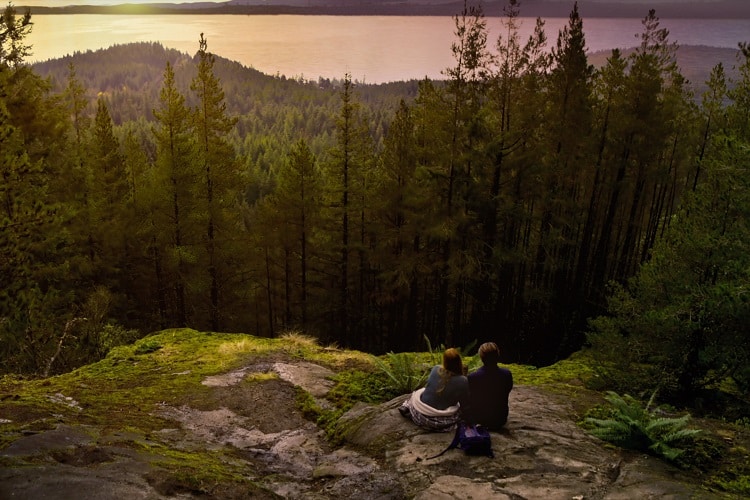 The romance between Mel Monroe (Alexandra Breckenridge) and Jack Sheridan (Martin Henderson of Grey's Anatomy fame) begins in the very first episode.
Seeking a fresh start from her troubled past, Mel moves from the big city to the heavily treed urban paradise and meets Jack, the town's hunky bar owner.
Sparks fly as the handsome couple's eyes meet, and Jack insists on fixing up Mel's 'cozy' log cabin that doesn't quite meet her expectations upon arrival.
Set among tall trees, beautiful greenery and a quaint duck pond, the log cabin requires some serious updates to ensure the beautiful new woman in town stays in town.
Jack to the rescue!
Oozing those sexy lumberjack vibes with his steady fix-it skills, Jack rolls up his plaid sleeves and transforms it into the cozy-chic cabin Mel was hoping for.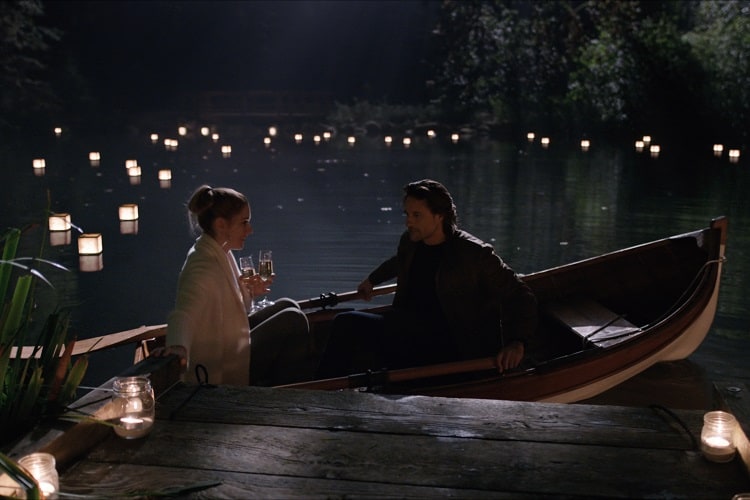 As the series goes on, Mel and Jack enjoy many 'o romantic evenings in the lovely log cabin. So where exactly is this comfy cottage?
Mel's 'Virgin River' cottage is the same log cabin McGuyver once lived in
Although it may seem remote on screen, Mel's log cabin from Virgin River sits just blocks away from the Trans-Canada Highway (the main highway that connects all of Canada).
The house is actually Murdo Frazer Park's caretaker's cabin, and is one of the most photographed spots in the popular city park.
You'll find it in the swanky North Vancouver neighborhood of Edgemont Village. The city of North Vancouver is accessible via bridges (either the Lions Gate Bridge or the Second Narrows Bridge) and is a suburb just north of Vancouver proper.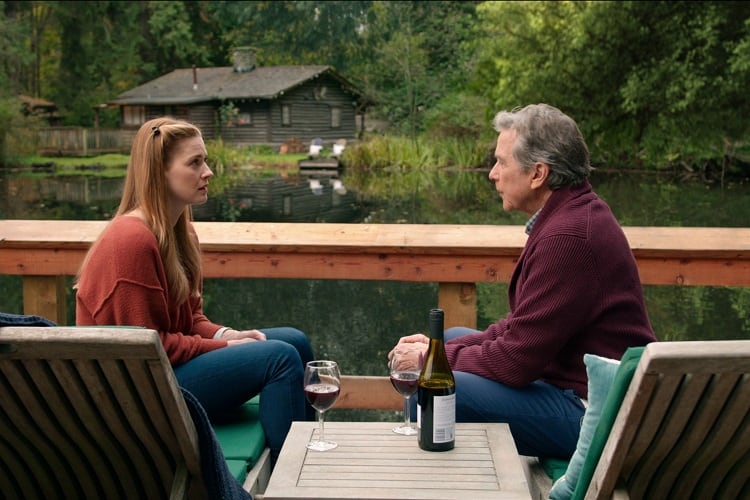 Edgemont Village is a stone's throw away from West Vancouver, home to some of the most expensive properties in Canada (such as the waterfront mansion in Netflix's Firefly Lane).
Although the log cabin seems tiny and remote, it's worth a fortune in this day and age.
According to Vancouver is Awesome, the Edgemont Village property was originally purchased in 1936 by a businessman who wanted to build a hunting lodge.
By 1951, he developed the property with the log cabin, guest house, covered BBQ and the man made duck pond that fans of Virgin River have come to love.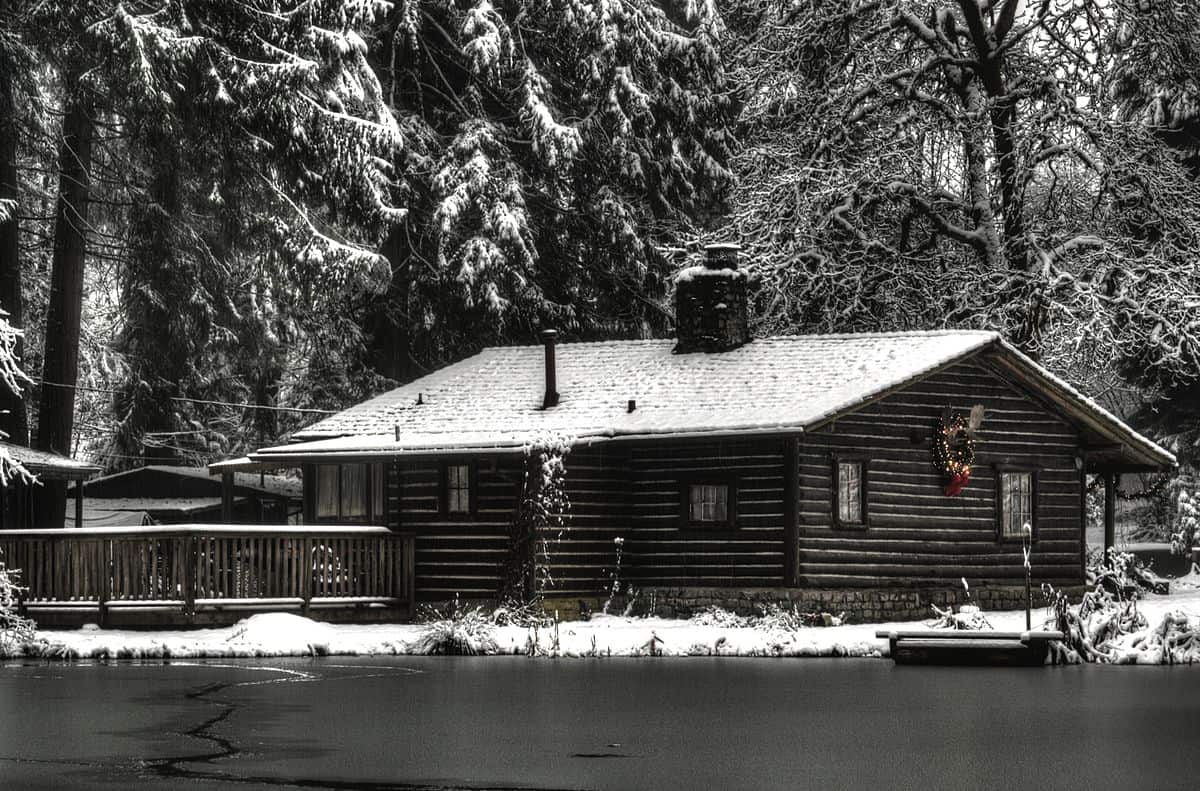 In case some fans get a serious case of déjà vu when it comes to the cabin, it's not the first time the quaint cottage has hit the small screen.
The Virgin River cottage's television debut came in the late '80s when it was featured as MacGyver's cabin in the popular series MacGyver. After that, it became 'the' log house to film in, and has been featured on Stargate SG-1, Once Upon a Time, Supernatural, The Flash, Sacred Lies, A Dog's Way Home, Eureka, Travelers and Siren, to name just a few.
And then there's Doc and Hope's dream house
Another beautiful home featured in Virgin River is Doc and Hope's Victorian house. The stunning estate is located at 122 First Street in the historic Queen's Park of New Westminster, a suburb just east of Vancouver.
According to Daily Hive, the 133-year-old Queen Anne-style mansion hit the market in 2021 for $2.1 million.
What about the other scenic spots from 'Virgin River'?
To begin, Jack's Bar is a real place! Located just 45 minutes north of Vancouver in Squamish, the TV pub is actually called The Watershed Grill. It's quite a hot spot for the locals, as seen in this YouTube video.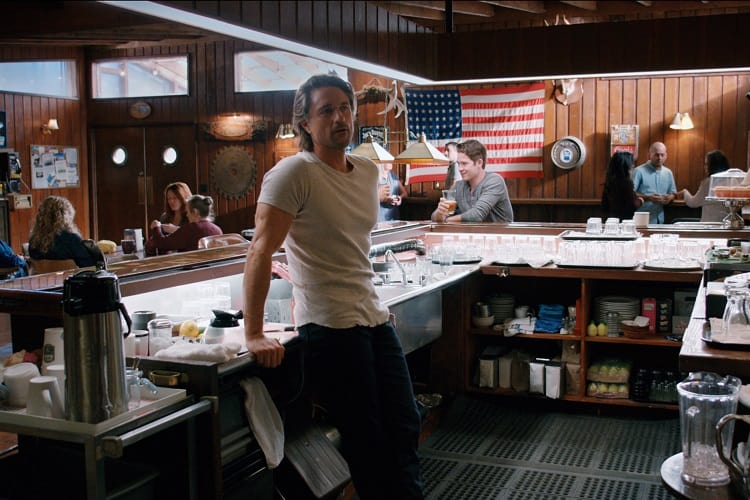 Fans of the show also get a glimpse of The Lynn Canyon Cafe and nearby Lynn Valley Suspension Bridge in North Vancouver, Deer Lake Park in Burnaby (close to Michael Bublé's multi-million dollar home), Snug Cove in Bowen Island (an idyllic island municipality that is part of Metro Vancouver) and the quaint city of Port Coquitlam, a suburb just east of Vancouver.
For those of you who haven't gotten hooked yet, here's the official trailer of the addictive Netflix series.
But be warned: the charming characters aren't the only ones you might fall in love with; the Virgin River cottage is known for stealing a heart or two, and the scenery will definitely make you daydream about moving to Vancouver.
Have a favorite Virgin River location that we didn't cover? Let us know and we'll be happy to include it!
More TV homes you'll love
Are they Real? The Picture-Perfect Houses of Wisteria Lane in 'Desperate Housewives'
The House in Sweet Magnolias: a Real-Life Inn Poses as the Charming Spa
Where to Find the Real Carrington Manor from 'Dynasty'
Netflix's 'Dead to Me' Series will Have You Day-Dreaming about Jen's Perfect House