From the king of Christmas tunes to the queen of (running in slow motion on) the beach, we're taking a closer look at some of biggest celebrities who live in Canada.
Saving up toonies and loonies for a double-double is natural for any Canuck. But these 'hosers' loved their Canadian roots so much, they chose not to 'take off' even after striking it rich.
That's not to say they don't own million dollar homes elsewhere — as most celebrities do — but they can't resist the appeal of the Great White North.
Here's a look at some of the biggest celebrities that continue to take up residence in the beautiful land of maple syrup, poutine, zambonis and hockey.
Major celebrities that call Canada home
Pamela Anderson
Baywatch star Pamela Anderson was born in Ladysmith, British Columbia. Before being discovered in 1989 at a BC Lions game wearing a Labatt's Beer T-shirt, Anderson was just a small town girl from Vancouver Island.
The Playboy model is returning to her small Vancouver Island hometown in an upcoming HGTV Canada home renovation show, titled, Pamela Anderson's Home Reno Project.
Nicknamed Lazy-Smith due to its slow pace and low population, fans will see another side of Anderson as she navigates the renovations of her seven-acre Ladysmith home.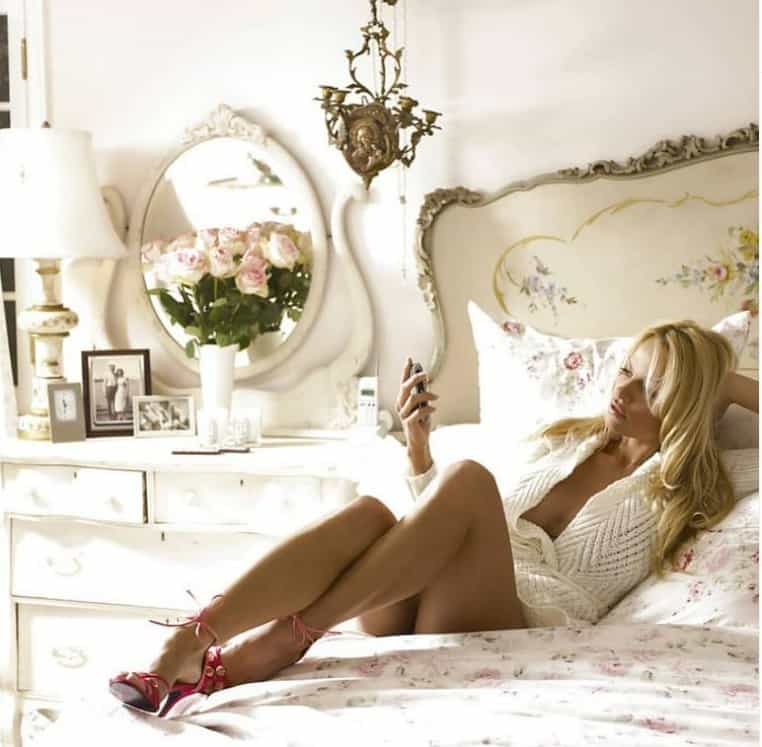 After purchasing the property from her late grandmother 25 years ago, the mother-of-two, 54, promised to keep the home in the family. Joined by her husband Dan Hayhurst and her mother Carol Anderson, the animal rights activist will be hitting the small screen in the spring of 2022 to debut the home renovation series.
"It's happening," Carol Anderson told CTV News of the HGTV show, noting that her famous daughter has been living in Vancouver Island semi-permanently for "a few years."
"I have spent the last year here renovating, landscaping, creating gardens so that we can live sustainably," the Home Improvement alum told Wall Street Journal. "Greenhouse, potter's wheel, canning pickles and beets. I'm creating my life here now again where it all started."
Anderson plans to live on the property with her new hubby, whom she wed in Vancouver Island in a quiet ceremony on Christmas Eve of 2020.
The actress-activist recently listed her multi-million dollar beach house for $14.9 million. The three bedroom, 5,500 square foot home is located in a gated community on the beautiful beaches of Malibu, California.
Sarah McLachlan
If you were coming of age in the '90s, chances are you shed some tears and contemplated the heartbrokenness of it all while listening to the melodic tunes of Sarah McLachlan.
Or was it just me?
At the last count, the Canadian singer-songwriter sold over 40 million albums worldwide. (Turns out, it wasn't just me).
The Grammy Award-winning songstress was born in Halifax, Nova Scotia, but has set up residence on the other coast in one of the most expensive places to live in Canada: West Vancouver, British Columbia.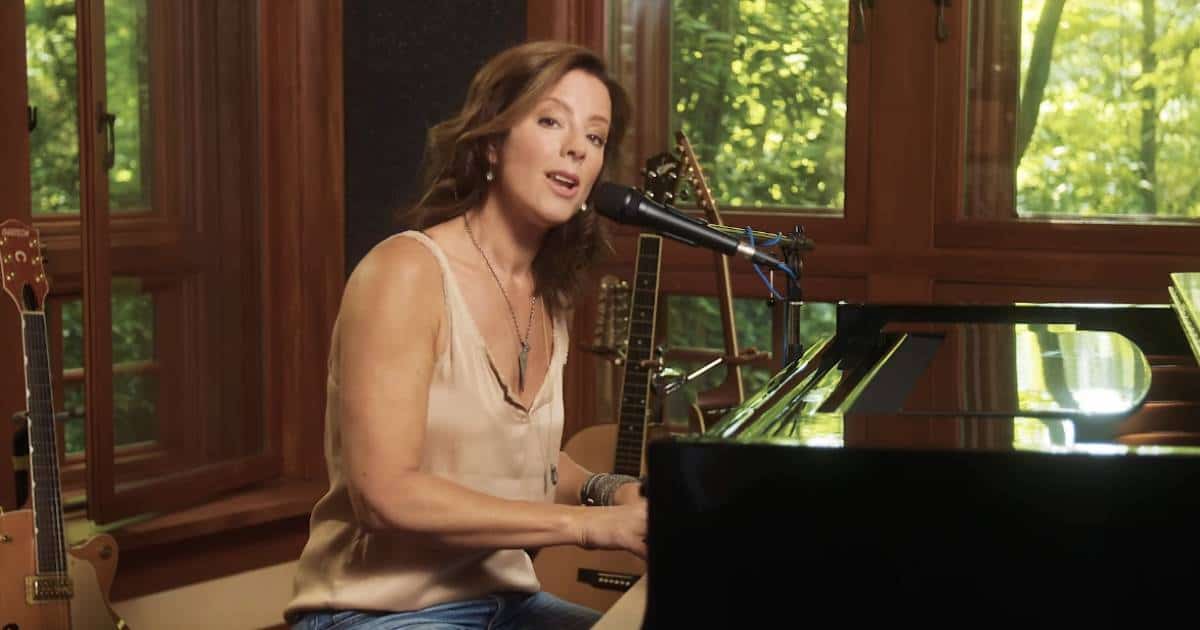 Back in 2018, the Angel hitmaker opened up her home for fans to raise money for music education. To see inside her beautiful west coast estate, which includes a home music studio, check out this YouTube video.
And did we mention her stunning Whistler estate? In 2021, the mother-of-two, 53, had the sweetest surrender of all: she finally sold her multi-million dollar mountain home. After seven years of being on-and-off the market, McLachlan's Whistler retreat sold for a whopping $11.5 million, according The Georgia Straight.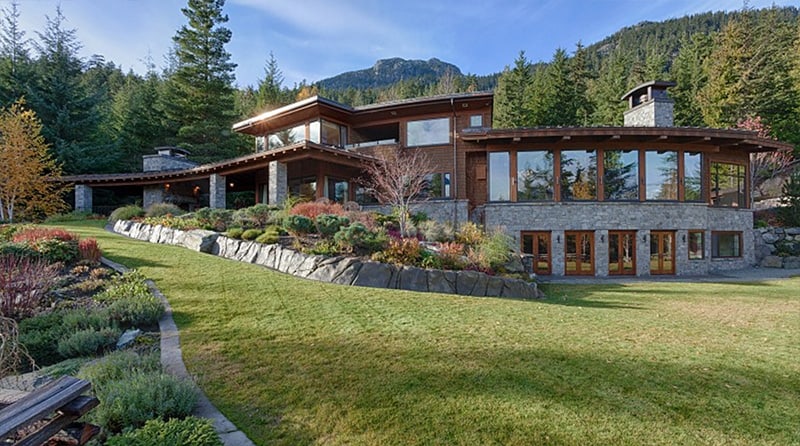 The luxurious mountain estate is located in an exclusive, gated community in Whistler, B.C., the home of the 2010 Winter Olympics. Sitting on a 4.3-acre lot of manicured gardens, the home offers dramatic panoramic views that span an entire mountain range, including Whistler and Blackcomb mountains. 
Rock and roll hall of famer, Elvis Costello, and wife, Canadian-born singer and pianist Diana Krall, also live in West Vancouver with their two children.
Michael Bublé
The king of Christmas music hails from Burnaby, British Columbia, a suburb just east of Vancouver.
And that's exactly where Michael Bublé built his dream home for his family-of-five. In fact, the palatial west coast property is located right across the street from the elementary school he attended as a child.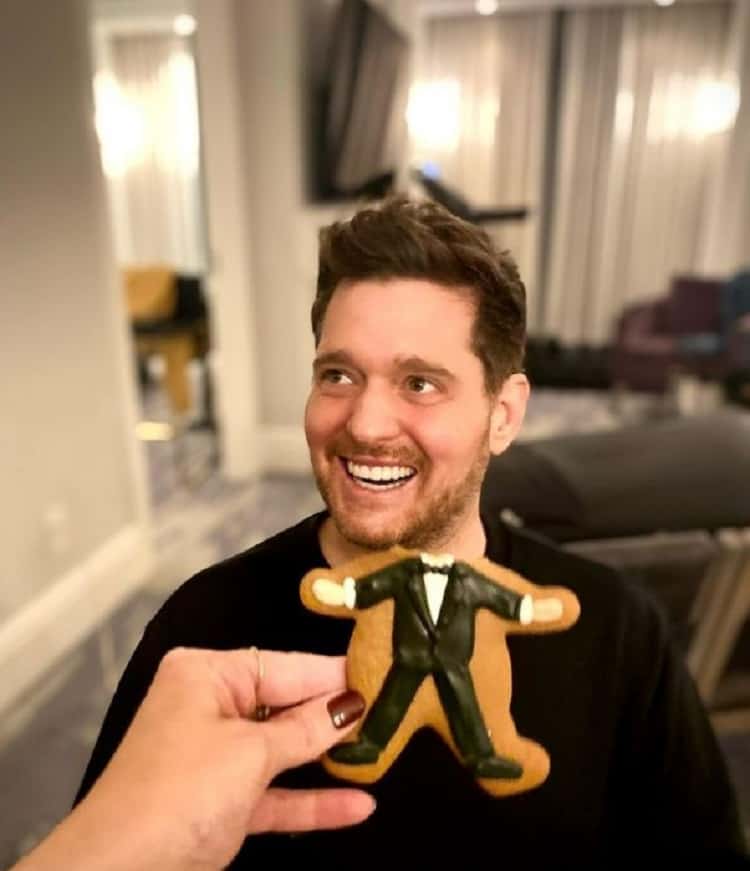 Boasting 27,000 square feet, the house is the perfect playground for Bublé's brood. The 2.3-acre lot includes seven bedrooms and fifteen bathrooms, Vancouver Sun reports. Some of the luxurious amenities include a pool, tennis court and hockey rink in the basement. A true Canuck, eh!
According to Vancouver is Awesome, the Bublé Burnaby home is worth a whopping $22.2 million, making it the 36th most valuable home in British Columbia.
The Canadian crooner, 46, and wife, Argentine actress Luisana Lopilato, are raising their three children between his native land and hers.
Drake
Located in the upscale Bridle Path neighborhood (the Canadian equivalent to Manhattan's Billionaires' Row), rap superstar Drake owns a stunning custom-built mansion in his hometown of Toronto, Ontario.
The Grammy Award-winning singer, 35, originally purchased the property in 2016 for $6.7 million, then set out to build his dream mansion on what's arguably Canada's most expensive street.
Now, the 35,000 square-foot property is worth $100+ million after Champagne Papi did some luxurious renovations to the Canadian home. If you want to take the tour, we've covered Drake's house extensively here.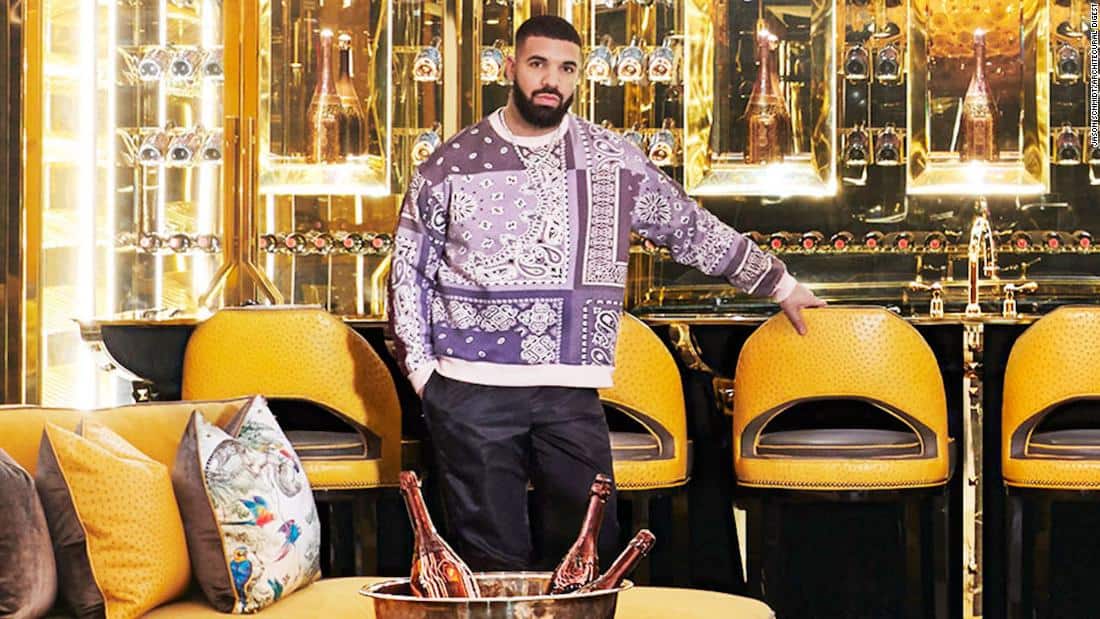 "Because I was building it in my hometown, I wanted the structure to stand firm for 100 years. I wanted it to have a monumental scale and feel," the God's Plan hitmaker told Architectural Digest of his Toronto estate. "It will be one of the things I leave behind, so it had to be timeless and strong."
Fans of Drake can get a sneak peek inside the pricey pad, dubbed The Embassy. The multi-million dollar mansion has served as a filming location for one of the rapper's videos, Toosie Slide.
With the house featuring a long list of fabulous features such as an indoor pool, NBA regulation-size basketball court, and 3,200 square-foot master bedroom suite, it sounds like the Degrassi alum is staying true to his northern roots.
"I also think the house says that I will forever remain solid in the place I was born," he shared.
Former celebrity neighbors in the upscale North York neighborhood include Céline Dion and Robert Herjavec.
Chip Wilson
You might not recognize his name, but I can guarantee you've heard of his brand — and you're probably wearing his label right now.
The founder of Lululemon Athletica happens to be a Canadian billionaire. After graduating with an undergraduate degree in economics from the University of Calgary, Wilson went west and founded Lululemon in British Columbia
With an estimated net worth of $2.9 billion, it's no surprise that Wilson owns the most expensive home in B.C.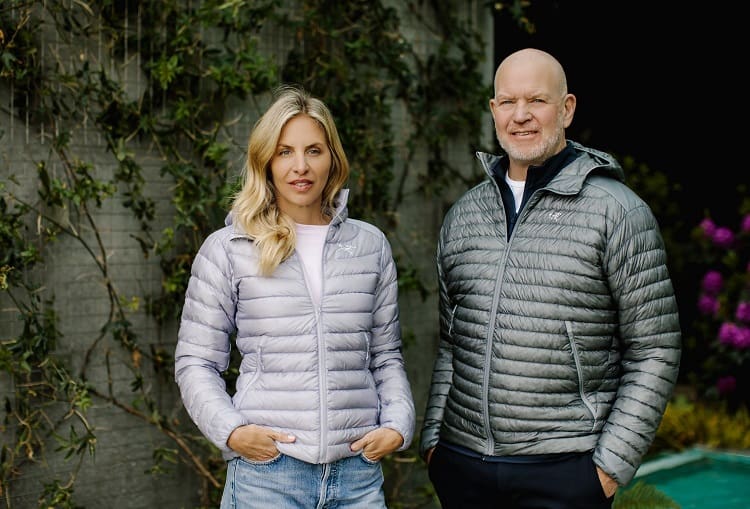 In 2022, the buildings on Wilson's Vancouver, B.C., estate were estimated at $28.9 million; the land was assessed at $44.1 million. That makes for a total assessment of $73.1 million, The Georgia Straight reports.
Located on Point Grey Road in the funky Vancouver beach neighborhood of Kitsilano, Wilson's swanky waterfront lot spans 15,694 square feet and has seven bedrooms and nine bathrooms.
Famous Canadian environmentalist David Suzuki lives nearby in his own multi-million dollar Kitsilano home. As well, former Vancouver Canucks hockey star Trevor Linden also lives on the prestigious Point Grey Road. 
More stories you might like
10 Celebrities with Swanky Summer Homes in the Hamptons
Check Out 10 of the Biggest Celebrities Who Live in Malibu
10 Major Celebrities — and Celebrity Couples — Who Call Beverly Hills Home
The Pocket-Sized Community of Montecito is Home to Some of the Biggest Celebrities (and a Couple of Royals)