Grey's Anatomy is an award-winning medical drama series that's graced our screens for well over a decade. It feels like years ago and yet just the other day that the very first episode screened back in March 2005.
Since then, it's run through 17 well-loved seasons, making it the longest-running American primetime medical drama in television history!
Named after Henry Gray's 1858 human anatomy textbook called 'Gray's Anatomy' and inspired by a Visible Woman doll, Grey's Anatomy is filled with fascinating medical stories and oh-so-relatable dating dramas.
We may not be doctors, but we can certainly empathize with the character's relationship dramas which range from soppy love stories to gut-wrenching heartbreaks! And it's these relatable episodes with their inspiring motivational quotes that have won Grey's Anatomy multiple awards, including a Golden Globe Award for Best Television Series – Drama as well as 38 Primetime Emmy Award nominations. Now, that's pretty impressive. 
So, we've established we all share a love for Grey's Anatomy, right? So there's nothing we'd love more than to delve behind the scenes of our favorite series together.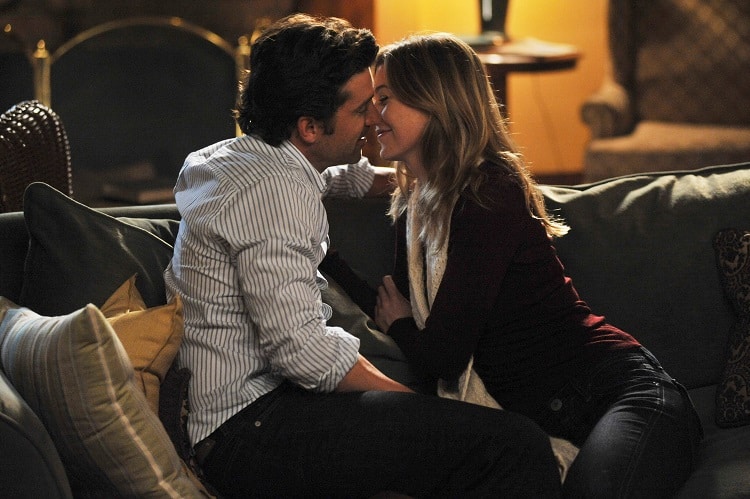 Meredith Grey and Derek Shepherd's house
Derek and Meredith had a storybook romance through the series with many moments that had us reaching for tissues.
But hands down the most memorable was when McDreamy (Patrick Dempsey) told Meredith (Ellen Pompeo) about his plans to build her a dream house after she admitted she wanted to be exclusive.
This has to be one of the most romantic episodes in TV history – where Meredith showed that she's looking forward to the two planning a future together by replicating Derek's design for the house using candles to mark the layout of their would-be four-plus-bedroom family home. Swoon!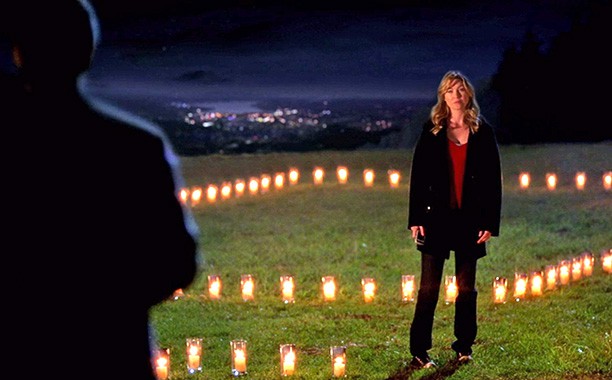 After they were married, Derek shared his plans for the Dream House with his friends, Owen (Kevin McKidd) and Mark (Eric Dane), which would include a log cabin design, a large living room and kitchen, a swimming pool, and, of course, children's play areas. He spilled that he had first started building the house the day he became Chief, and it took two years to complete.
Throughout the time Meredith Grey and Derek Shepherd's house was being built, there were several shots filmed there – like the time they first met Zola, who they planned on adopting, and when Derek spent the night at the construction site after an argument.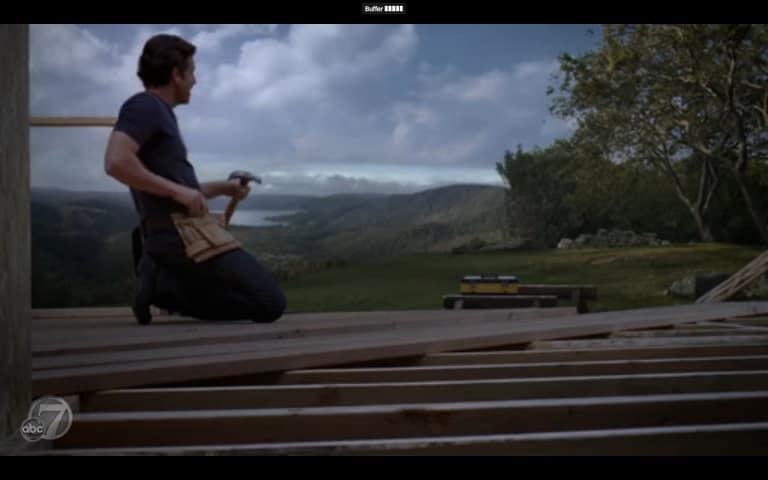 Finally, when the house was built, Derek and Meredith moved in with Zola, and they lived there together until Derek's tragic death. As she was grieving and the house held too many painful memories, Meredith sold it and moved back to the Meredith Grey house, which was then owned by Alex (Justin Chambers).
Is the Grey's Anatomy House real?
Grey's Anatomy is famously set in Seattle but the majority of the show is actually filmed in Southern California, at Prospect Studios in Los Feliz.
There aren't many details about the mysterious Dream House, but we've learned that exterior shots were filmed at Poo Poo Point on West Tiger Mountain in Issaquah, Washington, and that the lake you see in the background is actually Lake Sammamish in King County. 
But, unfortunately, the Dream House is exactly that – a dream house.
Unlike the Grey's Anatomy house film set which is still in use, Meredith Grey and Derek Shepherd's house, which was once a film set too, no longer exists.
It was dismantled during the break between seasons 11 and 12 as it would no longer feature in the show. 
During its heyday though, it was a gorgeous family home characterized by scattered toys, children's artwork and photo frames of the McDreamy family. Not to mention the famous framed post-it note which was relocated from Meredith Grey's house to the new Dream Home!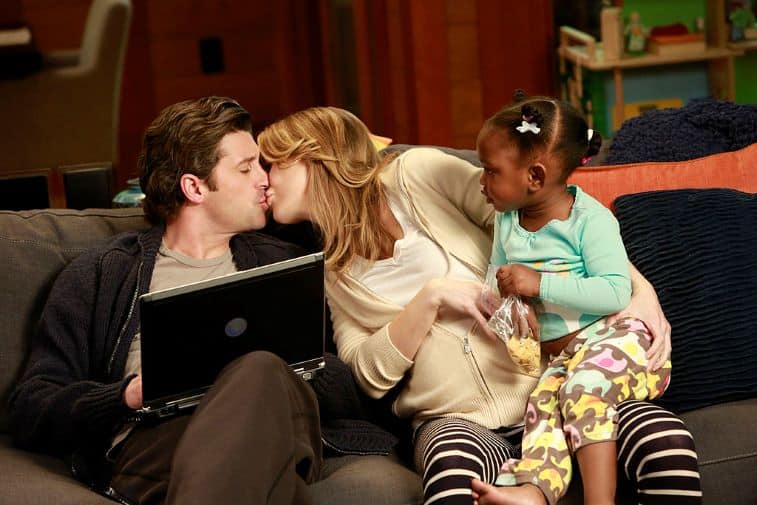 Interestingly, the Grey's Anatomy Dream House is available on Sims 4 if you'd like to get a feel for it yourself. And if you feel like bringing other iconic TV homes to life, here's a list of cool movie homes you can built with LEGOs.
Other Grey's Anatomy Film Sets
But don't worry, there are plenty of other Grey's film locations other than the dream house Derek built for Meredith that do exist. One of the most famous film sets is the Veteran's Administration Sepulveda Ambulatory Care Center in North Hills — a working hospital where the exterior shots of Grey Sloan Memorial Hospital are filmed.  
Other film sets include the Warren G. Magnuson Park in Seattle, the Meredith Grey house in Queen Ann, and the KOMO Plaza in downtown Seattle (used as the hospital rooftop). The majority of Grey's Anatomy's interior shots are filmed on set – taking up an impressive six sound stages at Prospect Studios in Los Feliz, California.
More homes from movies and TV shows
We Are the Ones Who Knock — on Walter White's Fictional Door in Breaking Bad
Is It Real? Edward Cullen's Sleek Glass House in the Twilight Saga
All the Glamorous Penthouses, Suites, and Lofts in Gossip Girl
The Story Behind Carrie Bradshaw's Apartment in "Sex and the City"