Rock and roll icon and three-time bestselling author Nikki Sixx has just unloaded his Westlake Village home.
Sixx — best known as the co-founder, bassist, and primary songwriter of the band Mötley Crüe, which he started alongside drummer Tommy Lee — listed his home for sale in October 2020, asking $5,699,000 for the 5-bedroom spread.
Now, we got word that his gorgeous home in Westlake Village, CA has found a new owner, closing for $5.180 million. Emil Hartoonian of The Agency represented Nikki Sixx, while Compass' Michelle Manfredi represented the buyer, whose identity has not been disclosed.
The sale of his Westlake Village home marks another success in Sixx's busy fall line-up: his band, Sixx:A.M. is releasing a new 'best hits' album in late October, and he also has a new book coming out, a memoir titled THE FIRST 21: How I Became Nikki Sixx.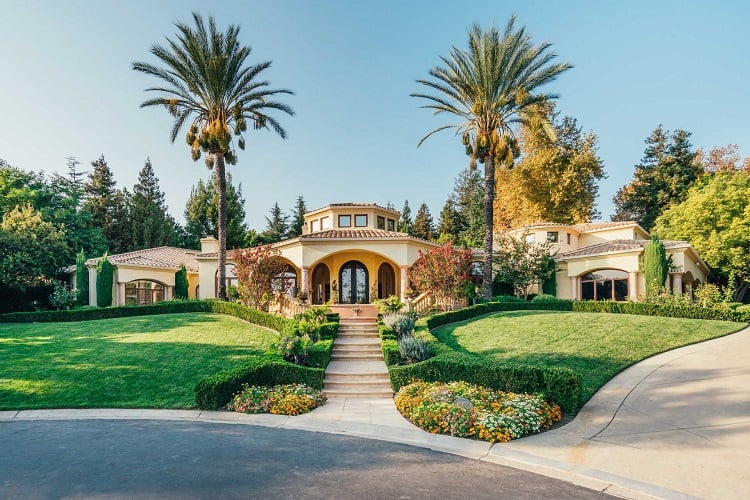 The stately home sits on a 1.2-acre lot nestled behind guard gates at the North Ranch Country Club Estates in Westlake Village — an L.A. County city set approximately 40 miles west of downtown Los Angeles in the Conejo Valley.
North Ranch is a small community in Thousand Oaks that is often referred to as one of the more beautiful and luxurious destinations in Southern California. It's only a few miles away from the coast of the Pacific Ocean.
Fit for rock royalty, the home offers the utmost privacy, grandeur and style.
With a dramatic entry gallery that opens up to a stately library/game room, a large dining room and an imposing living room, Sixx's now-former-home impresses with its elegance and style.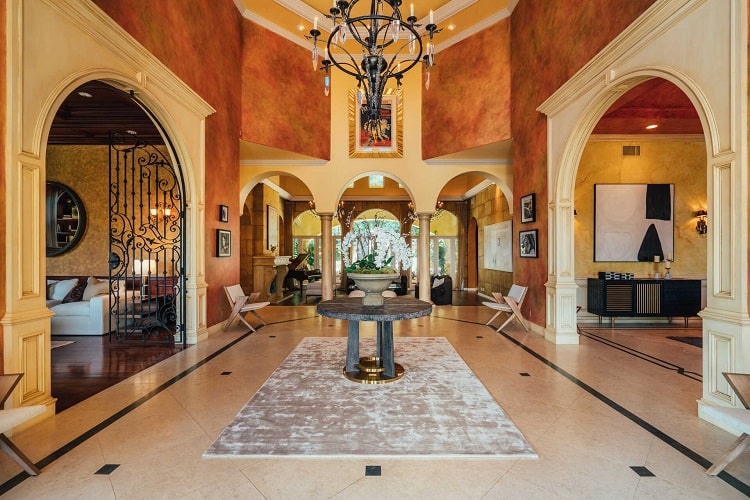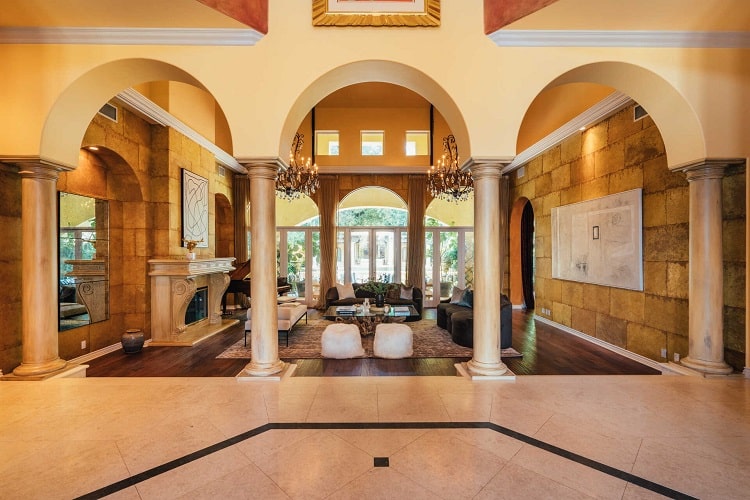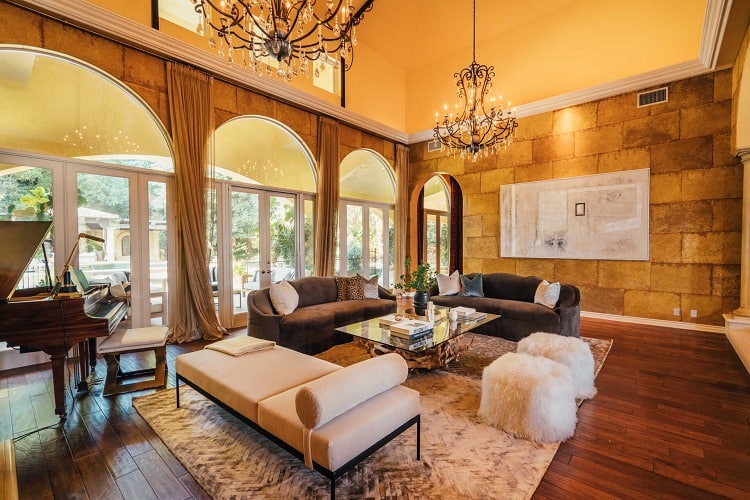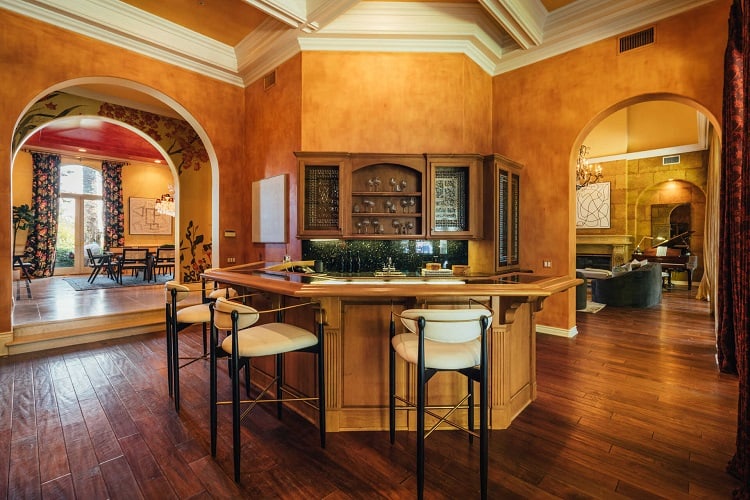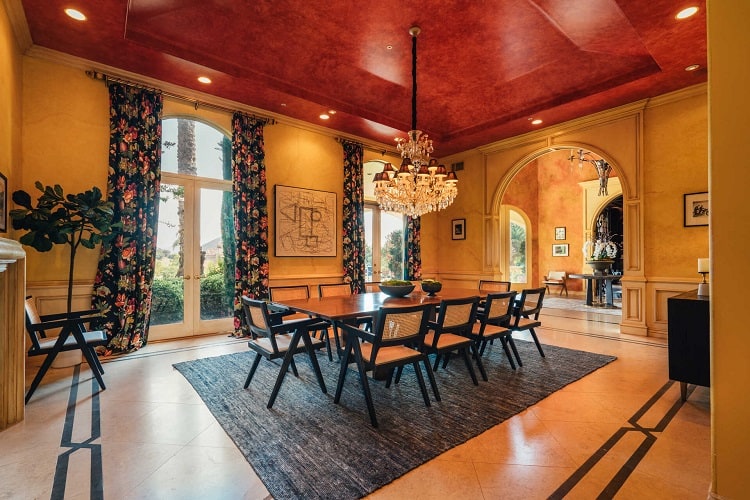 The Mediterranean-style mansion has 5 bedrooms, including a towering master suite on the first level equipped with a formal entry, its own private living room with fireplace, luxurious master spa, and a grand walk-in closet.
There's also a beautifully appointed home office, and the second level houses an incredible private theater (with recliners draped in lush velvet) and lounge set that look like they're paying homage to the world of rock.
In fact, many rooms of the house sport dramatic, blood-red walls that have a striking effect and set it apart from your regular million-dollar mansion. They seem to clearly spell out that this home was specially-made for a rock star!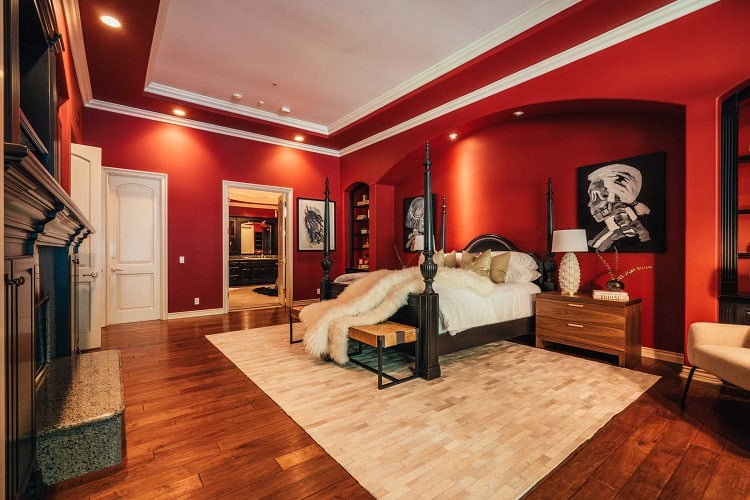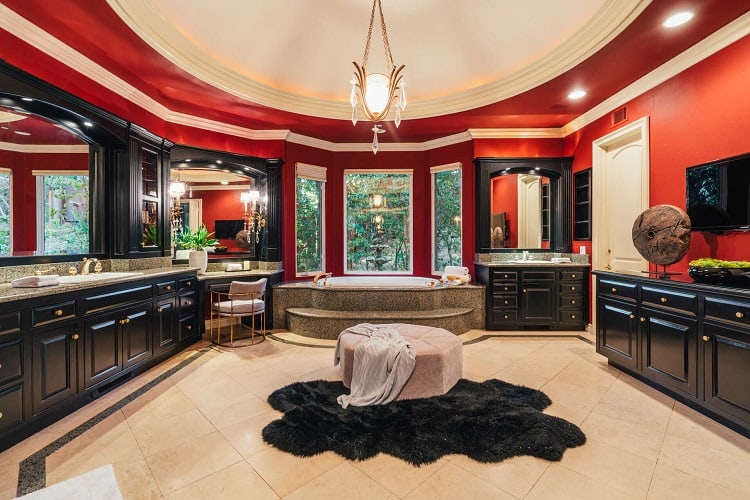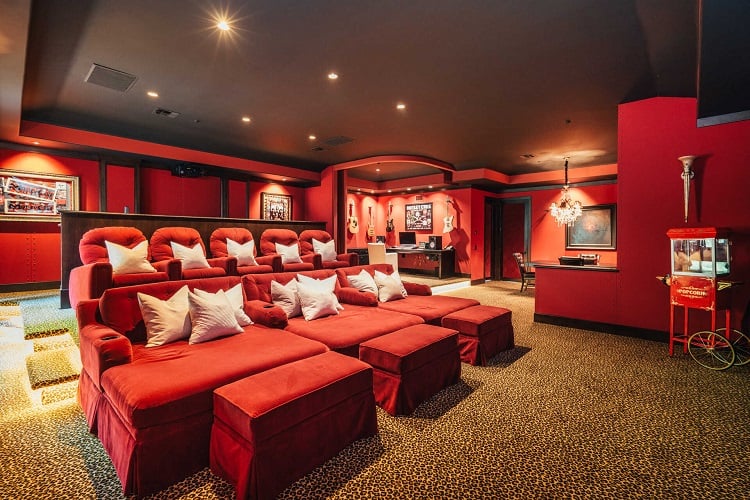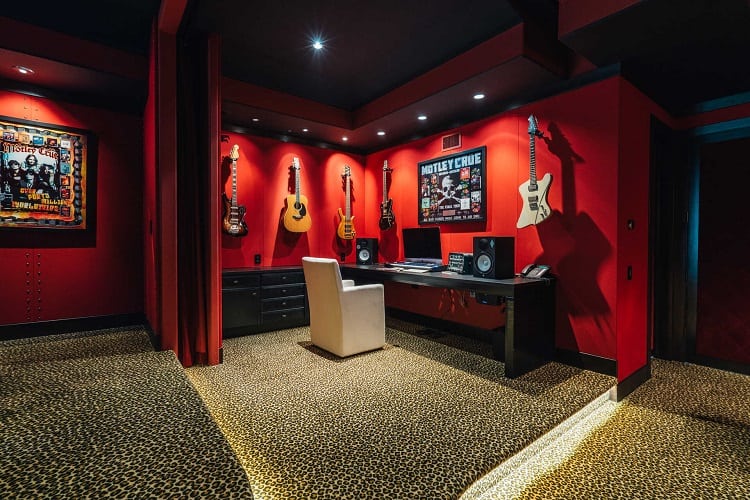 The house is surrounded by lush greenery and an idyllic setting — which it puts to good use with many outdoor amenities. That includes a pool with a hot tub, a cabana, as well as plenty of lounging areas.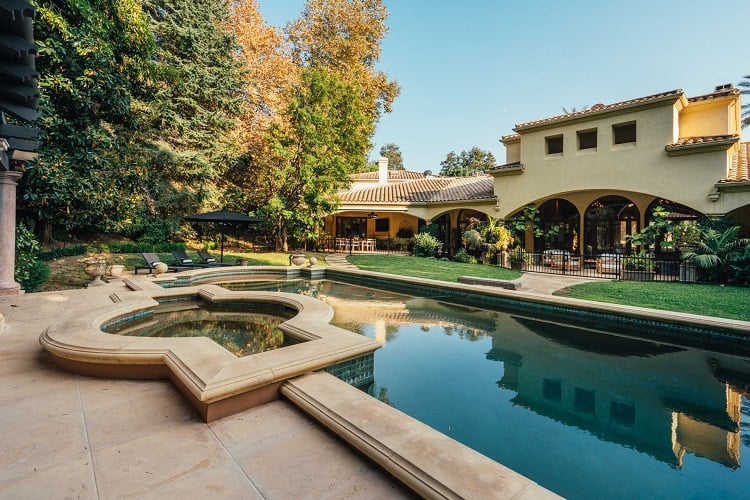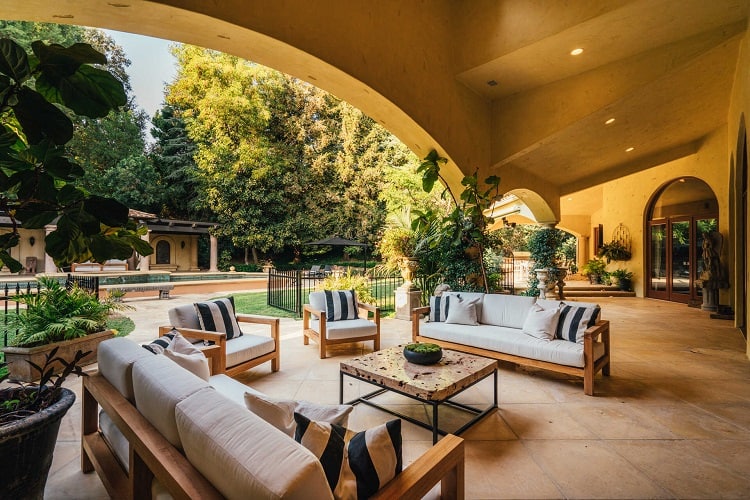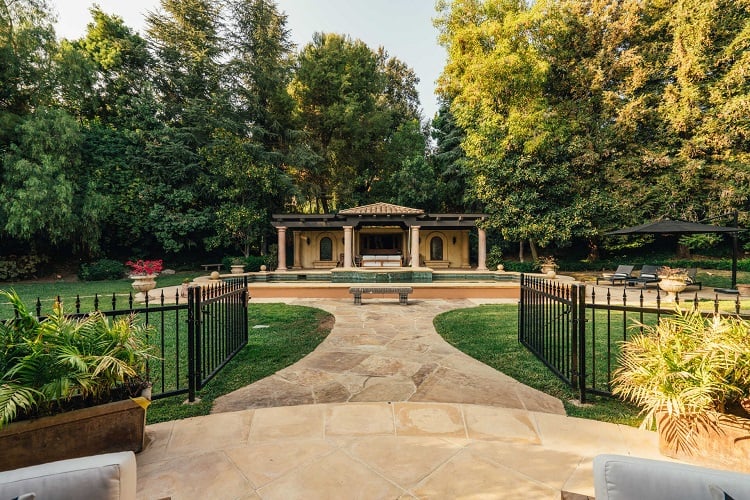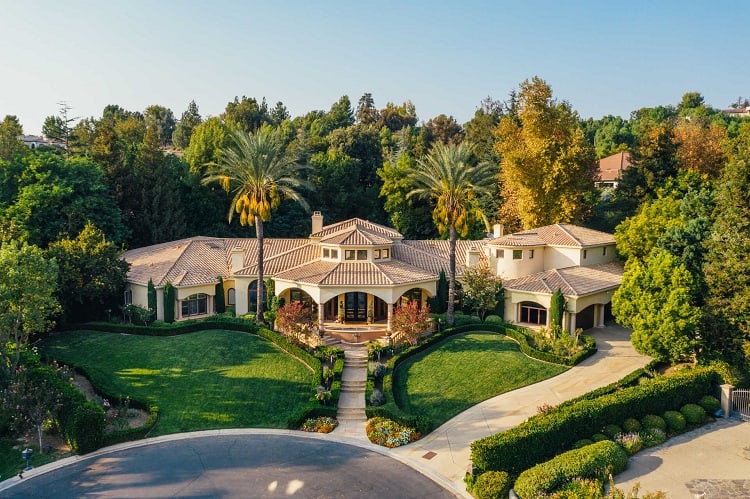 According to Ultimate Classic Rock, Nikki Sixx's decision to sell the property came as the rocker decided to leave California altogether.
Sixx announced last year that he'll be moving out of Los Angeles, the city where he first found fame with Mötley Crüe in the early '80s, to Wyoming. "I felt maybe it was time and a better place to raise my daughter," he told KLOS.
Lead image credit: property photo – Neue Focus courtesy of The Agency; Nikki Sixx – pitpony.photography, CC BY-SA 3.0, via Wikimedia Commons
More celebrity homes
Tommy Lee Pays $4.15 Million for a Japanese-Inspired Sanctuary Home
Music Exec Scooter Braun Buys $65 Million Manse to Call Home Following Split from Wife Yael Cohen
Everything We Know About Adam Levine's House in Los Angeles
What Happened to Michael Jackson's Neverland Ranch? A History of the Iconic House