Denzel Washington is one of the biggest film icons in Hollywood – that's a fact! Who hasn't watched a Denzel movie and was left impressed with his charisma and talent?
With a long-spanning entertainment career, several acting awards, and countless blockbuster hits under his belt, the 68-year-old actor has become an icon of success. But, it's more than just fame and money for this veteran, as his rise to success is just as inspiring as his net worth.
So, before we dive deep into his real estate portfolio – which, by the way, includes a mega-mansion and a penthouse bought from a princess, let's first take a look at how he rose to the top.
How Denzel Washington rose to fame
He may have a collection of awards and a net worth of $280 million now but his rise to fame wasn't easy.
Denzel grew up in a dangerous neighborhood on the edge of Westchester and the Bronx. His single mom pushed him to strive to be better, helping him go from a nobody to a Hollywood legend.
Not many fans know this but Denzel had some military training when he was younger. He was enrolled in the Oakland Military Academy in New Windsor before he studied drama at Fordham University.
His love for acting slowly developed and he went on to study at the American Conservatory Theater in San Francisco. After a successful college career in theater, he soon starred in his first movie Wilma in 1977.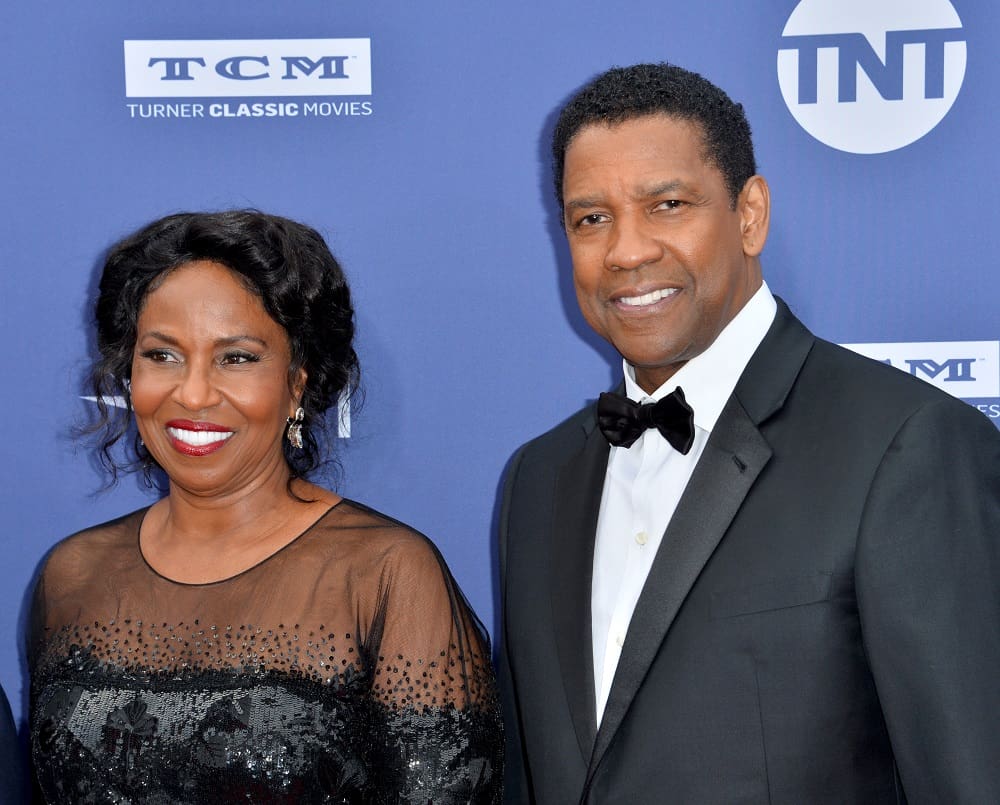 This is where he met his wife, Pauletta Washington (former Pearson), who he shares four children with. The lovely couple have been happily married for almost 40 years!
His talent, hard work, and determination led him to succeed despite major setbacks in his life. Not only has he become ultra-rich, he has also been collecting awards like it's no big deal!
Denzel's house in Beverly Park has been his home for over 20 years
All his hard work definitely paid off big time! And we mean BIG. This legend lives in a sprawling mega-mansion that's fit for a king!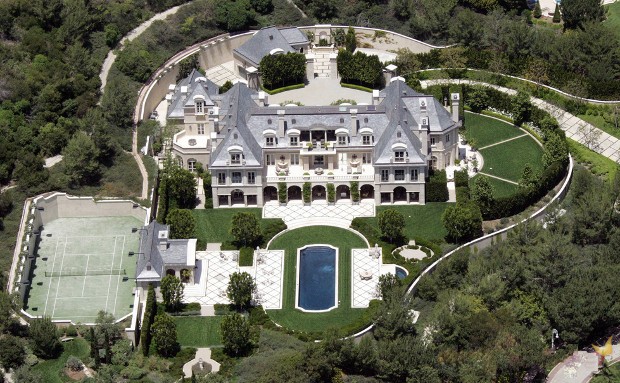 When Denzel's career took off, his wife and him moved to the ultra-exclusive Beverly Park community, home to countless other A-listers including Samuel L. Jackson, Dwayne The Rock Johnson, and Justin Bieber.
He bought the mansion from Walt Disney CEO Michael Eisner for only $2.6 million in 1992 — that's a major steal, considering its massive land size.
While other celebrities treat their mansions as replaceable properties, Denzel is a devoted homeowner. He has lived in his Beverly Park home for over twenty years! He has added a couple of other impressive houses to his portfolio but he has kept his first mansion as his main residence.
The palatial estate has all the luxuries any person would want in a home, which is probably why Denzel never wants to leave. It sits on more than two acres of land and boasts 28,887 square feet of living space, with 8 bedrooms and 14 bathrooms.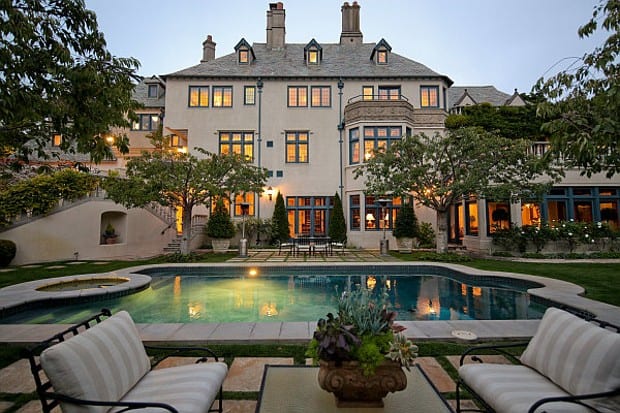 Surrounded by lush foliage and tall trees in all corners, the luxurious abode keeps the family secure from prying eyes. The gated roundabout driveway is decorated with a fountain centerpiece – the perfect furnishing to welcome guests.
SEE ALSO: Jim Carrey's house of 30 years gets $2.4M price cut, now listed for $26.5 million
The property has two structures — a large guesthouse by the pool, which can comfortably house a family, and the stunning main mansion that will make anyone drool with envy!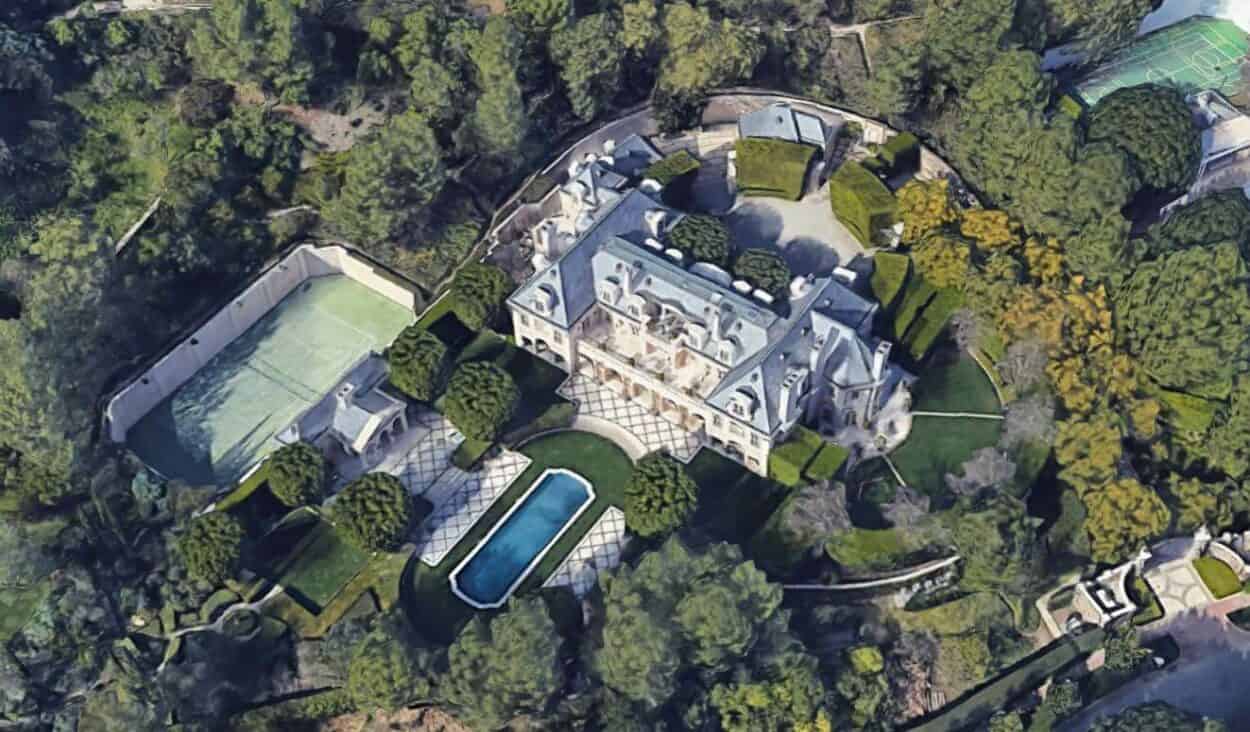 Enveloped by nature, the outdoor area is a great place to unwind. There's a hedge garden right across the pool area and beautiful landscaping everywhere you look. A full tennis court by the side of the house is equipped and ready, in case Denzel needs a little sports action.
Ready to downsize? Denzel Washington bought a Century City condo in 2022
While Denzel wasn't quite ready to let go of his mansion, he did add a couple of properties to his real estate portfolio. His most recent purchase is a downsize (if you can call it that!) from his Beverly Hills Park mansion.
Last year, he dropped a cool $10.9 million for a luxurious condo in the star-filled building, The Century, whose roster of residents includes famous names like Candy Spelling, Rihanna, Matthew Perry, and Paula Abdul.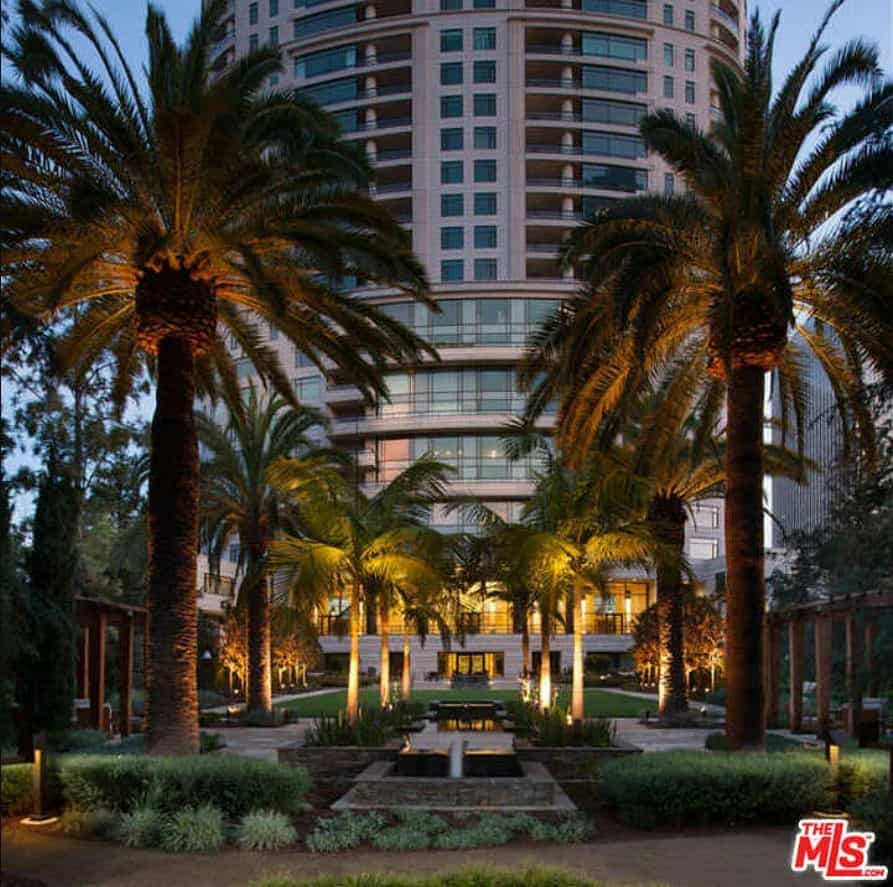 Washington's unit was purchased from Saudia Arabian royalty, Princess Reema bint Bandar Al Saud, granddaughter of the late King Faisal.
The stunning unit is a double-wide condo, renovated to combine two adjacent units into a mansion-sized flat. The princess spent more than $8.9 million for the apartments, and later splurged a fortune for the modification. The super-sized condo has over 8,000 square feet of living space, with six bedrooms and eight bathrooms.
SEE ALSO: Robert Downey Jr.'s unconventional houses are a sight to behold
While the unit is situated on the lower floors of the high-rise building, the glass windows still offer beautiful panoramic views of the city.
Because of its unique combined layout, it has two living rooms and two dining rooms. There are several seating areas and numerous terraces for al fresco lounging. All of its bedrooms have ensuite full bathrooms.
Go inside Denzel Washington's new mansion-sized condo in Century City. For more photos and info: https://t.co/33swHQ7emf pic.twitter.com/aRIUJPk3fr

— Dirt (@DirtDotCom) May 2, 2022
When it comes to amenities, the star-filled building comes complete with resort-worthy features. The condo has 24/7 concierge services, a 5-star in-house restaurant, a business center, a children's play center, a pet spa, and a 75-foot swimming pool.
Whether Denzel is staying in his ultra-luxe Beverly Park mega-mansion or his "downsized" Century City condo, one thing's for sure — this Hollywood legend is living in luxury!
Stories you don't want to miss
Steve Harvey's House is a 17-Acre Estate with Versailles-Worthy Interiors
From a Prince to a King: Will Smith's Houses with Wife Jada
Adam Sandler's house was a $12M gift for his wife Jackie
Jay-Z and Beyoncé Live in a Bel-Air Mansion Fit for Royalty