Lead image credit: Property – Realtor.com, inset image – DFree / Shutterstock.com
From their Calabasas plush property that reportedly has its own zip code, to their two homes in Hidden Hills, power couple Will Smith and Jada Pinkett Smith own some of the most expensive mansions in LA.
The Smiths have also ventured outside the Sunshine State, with homes in Pennsylvania and Hawaii.
Not to mention their sixth (and most unique) abode — a two-story motorhome nicknamed 'The Heat' that is more like a mansion on wheels.
The Smiths main home in Calabasas
Will and Jada spend the majority of time in their Calabasas estate.
The luxurious ranch, nestled in the Santa Monica mountains near Calabasas has a man-made lake with views of Saddle Peak. The couple purchased the 150-acre lot in 2003, and the 25,000 square foot home was completed seven years later in 2010.
Was it worth the wait?
Fans of Jada's Facebook Watch show, Red Table Talk, regularly get a sneak peek inside the magnificent mansion worth an estimated $42 million.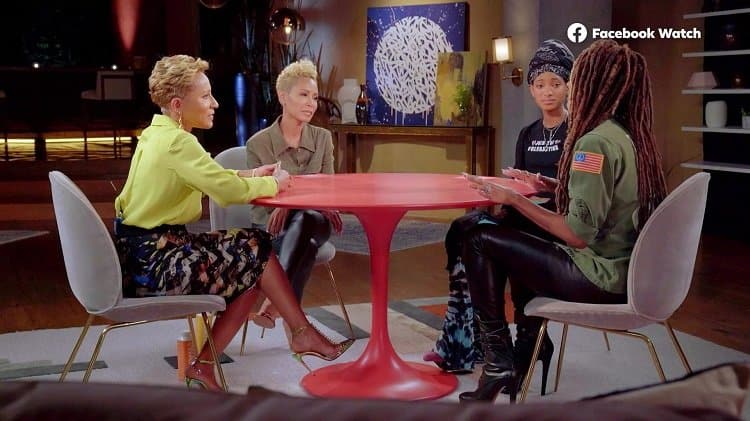 According to Architectural Digest, the Hollywood couple customized their Calabasas compound alongside architect Stephen Samuelson.
The adobe-style home boasts handmade pieces curated by LA designer Judith Lance. "Everything [I added] had to look handcrafted but at the same time refined and sophisticated," Lance said of the unique interior.
Including spiritual infinity-knot patterns and floors inlaid with river stones, the custom-built two-story home has "various interpretations of adobe in Persian, Moroccan, Spanish, as well as Southwest American cultures," Samuelson shared.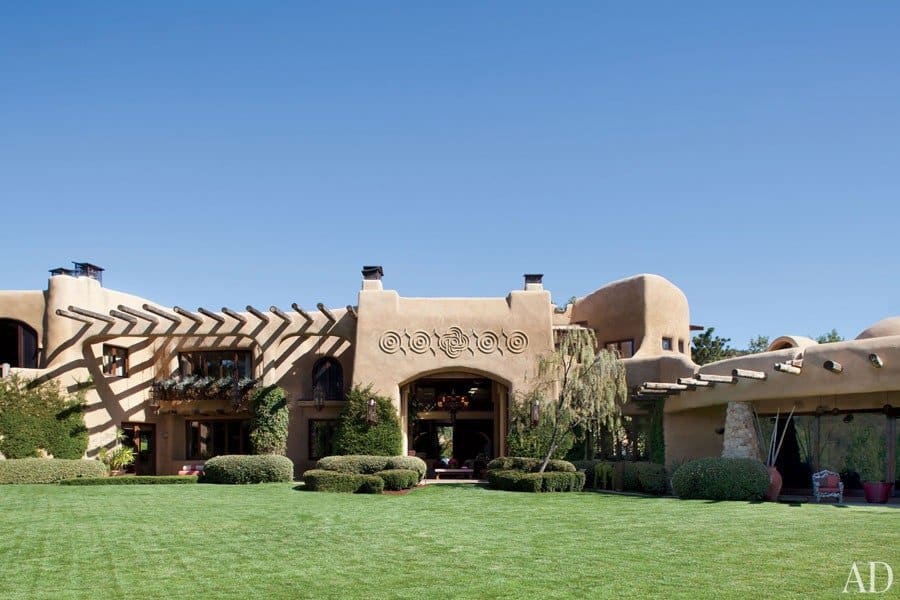 The estate's landscape architect Daniel Busbin designed the outdoor pool, man-made lake and gardens. Boasting an island with a gazebo, Will says he's made some of his biggest decisions on this picturesque spot. "Answers come to me out there," the father-of-three said.
Some of the massive mansion's fabulous features include nine bedrooms, a home theatre, a meditation lounge, an eight-car garage, a tennis court and a basketball court.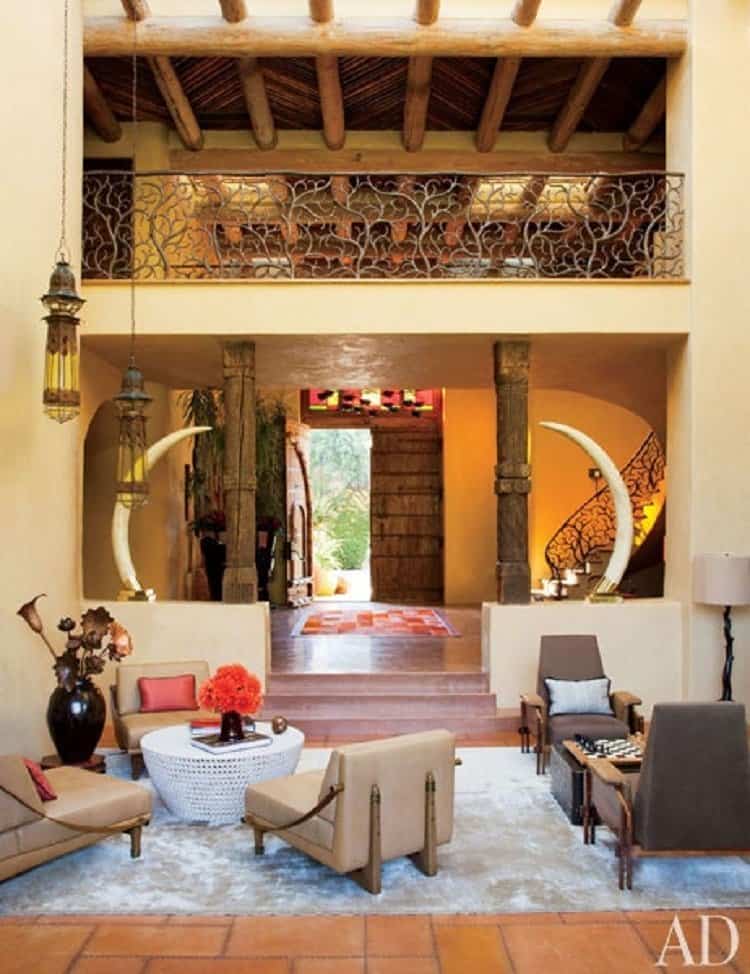 With A-list neighbors such as Kim Kardashian, Miley Cyrus and Justin Bieber, the luxurious digs also features a personal recording studio.
The couple's 20-year-old daughter Willow recorded her hit song Whip My Hair in the state-of-the-art studio. Also, Willow and her pal Paris Jackson — the 23-year-old daughter of Michael Jackson — were seen jamming in the home studio on a recent episode of Red Table Talk.
The Smith family also has 2 homes in LA's upscale Hidden Hills neighborhood
With a combined net worth of $400 million (reportedly Will, 53, is worth a whopping $350 million and Jada, 50, comes in at a cool $50 million), it's no surprise that Mr. and Mrs. Smith have added to their LA real estate portfolio over the years.
In 2003, the same year they bought in Calabasas, the Smiths purchased a home in Hidden Hills. According to Love Property, Will and Jada spent $3.4 million on the 5 bedroom, 6 bathroom estate.
By 2017, the home became the permanent residence of the couple's 23-year-old son, The Karate Kid star Jaden Smith.
According to Dirt, the Smiths loved the exclusive community so much, they recently purchased another mansion in Hidden Hills. The A-list couple spent $11.3 million on the 10,417-square-foot home which was completed in 2020.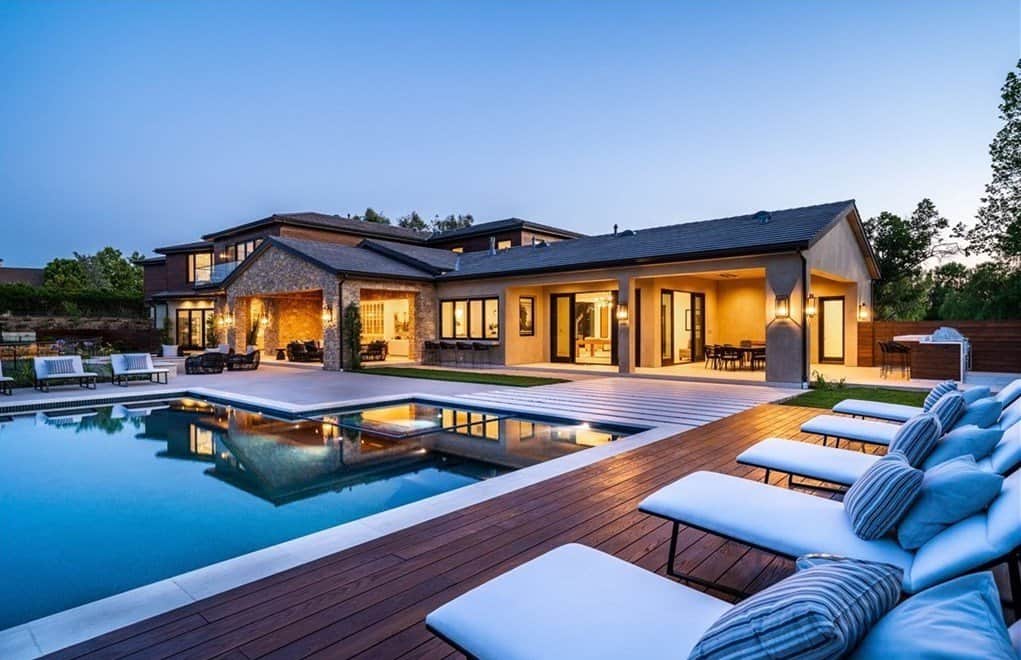 The plush property boasts six bedrooms, six full bathrooms and nine half bathrooms.
With a modern open concept design, the mansion features several rooms for luxurious lounging, such as the soundproof media room, billiards room and wet bar that extends into the backyard.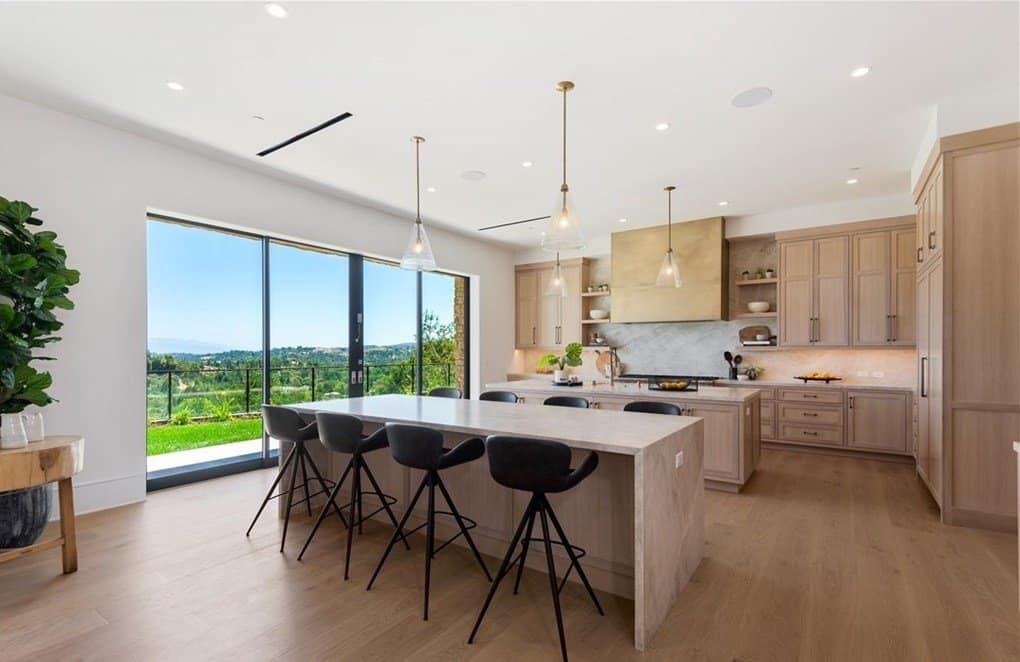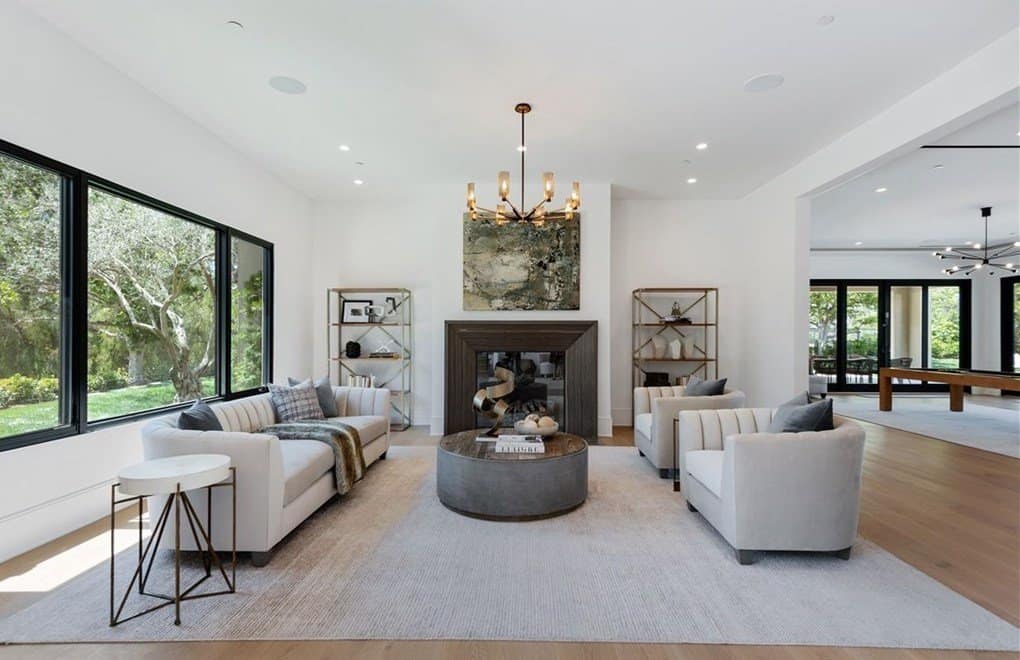 Outside you'll also find an infinity pool, covered patios with built-in heaters and a multifunctional sports court.
No word yet if this new Hidden Hills home will be passed down to Willow, or Will's first child, 28-year-old son Trey, whom he shares with ex-wife Sheree Zampino.
Staying true to his roots, Will always wanted a beautiful home in Pennsylvania
In West Philadelphia he was born and raised, and on a playground is where he spent most of his days.
So when Will was financially able to do so, he bought a dream home in Bryn Mawr, Penn. as his first real estate investment. In 1998, the Fresh Prince star purchased the stunning 8,000 square foot property for just under $1 million.
Aloha! The Smith family and their two Hawaii homes
Being a blockbuster movie star definitely has its perks, and owning a dream beach house is par for the course. For years, the Smith family-of-five holidayed at their lux Hawaii home.
The tropical estate rests on the beachfront of Kawai's North Shore. Reportedly, the oceanfront home features 7 bedrooms, 7 full bathrooms and 2 half bathrooms.
According to Love Property, Will and Jada bought the beachfront estate in 2009, and sold it to Russian socialite Ekaterina Rybolovleva in 2011 for $20 million (which was a $6.5 million profit for the Smiths). Mahalo, indeed!
Will and Jada returned to the Hawaii real estate market again in 2015. The power couple purchased a seven-acre estate in Kilauea, a small town on the northeastern shore of Kauai, Mansion Global reports.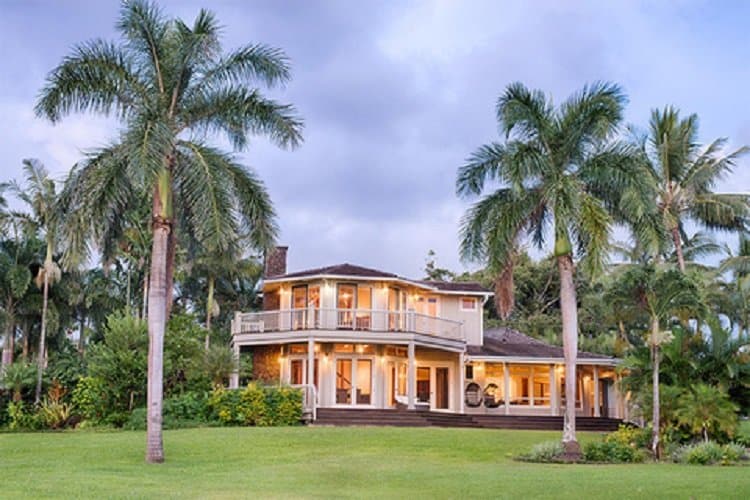 Featuring three bedrooms in the main house, the oceanfront property also includes a two-bedroom guest house, a one-bedroom carriage house and a multi-purpose studio.
Formerly owned by NBA star Kareem Abdul-Jabbar, the two-story beach house includes two wood burning fireplaces, high ceilings and doorways, an outdoor 5-foot swimming pool and spa, a tennis court, fruit trees and a private ocean-access trail to Secret Beach, one of the island's most secluded beaches.
According to Love Property, the Smiths sold the oceanfront estate in 2017 for $12 million.
The Smiths most unique home is a mansion on wheels
When you're an A-list movie star, not any little trailer will do. In fact, Will has a custom-built motorhome nicknamed 'The Heat' as his home-away-from-home when he's filming.
Worth $2.5 million, Will lived in the luxurious two-story motorhome while filming some of his greatest movies, including, Ali, Pursuit of Happyness and Men in Black III.
According to Business Insider, the luxurious RV is 1,200 square feet and sits on 22 wheels. Some of the impressive features include 14 private TVs, $150k worth of granite in the bathrooms and kitchen, $30k worth of leather, a 30-person screening room and Star Trek-style doors opening up to the wardrobe room.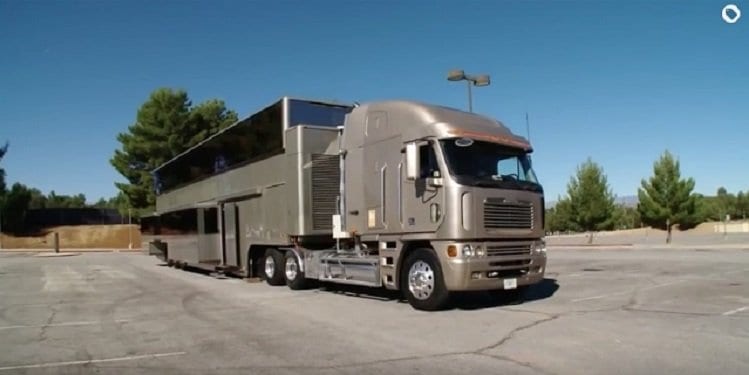 The Smiths' impressive real estate portfolio might induce a bad case of zip code envy. But here's the good news: If you want to live like Mr. and Mrs. Smith, you can rent The Heat for a cool $9,000 per week.
More celebrity homes
Jay-Z and Beyoncé Live in a Bel-Air Mansion Fit for Royalty
Where Does Keanu Reeves Live? What We Know about the Actor's Hollywood Home
Spotlight: The Razor House — Alicia Keys and Swizz Beatz' Crazy Mansion
Everything We Know About The Weeknd's Extravagant $70 Million Bel-Air Mansion