"Oh, Hamburgers!"
Matt Stone's former house, set close to the scenic canals in Venice, Calif., is on the market.
The American actor, animator, filmmaker, and composer is best known for co-creating the raunchy adult animated series, South Park, (which to this day I blame for my colorful vocabulary) alongside Trey Parker.
The two longtime collaborators — who've been working together on the series now famous worldwide for its profanity and dark humor/satire since 1997, producing an impressive 325 episodes and voicing most of the characters on the show — have also penned the award-winning Broadway Musical The Book of Mormon.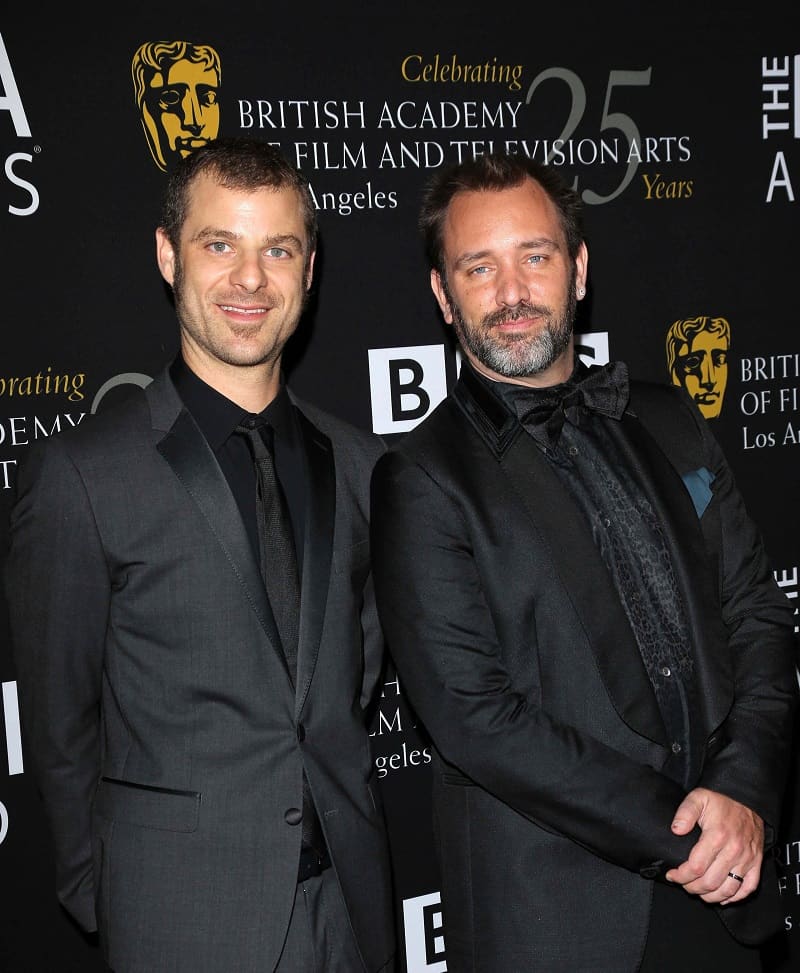 Full disclosure: I've watched and rewatched every season of South Park more times than I can remember, and The Book of Mormon musical is to this day my all-time favorite date night with my husband. So if I sound like a fangirl, that's because I am. But I digress.
Co-creating one of the most successful adult cartoon series in the history of television, plus a massively popular Broadway show that won 9 Tony Awards and a Grammy is a sure path to wealth: Matt Stone's net worth is estimated at an impressive $700 million, meaning the BASEketball star is raking in more money than some of Hollywood's best-known names.
For reference, Matt Stone is reportedly worth more than some of the most prolific actors in La La Land, surpassing stars like Mark Wahlberg (said to be worth around $400 million, though the sale of his $55 million mega-mansion may have pushed that number up), Adam Sandler (net worth estimated at $440 million, per GoBankingRates), Arnold Schwarzenegger ($450 million), Robert DeNiro ($500 million) or George Clooney (also said to be worth around $500 million, according to the same source).
If learning about his impressive net worth made you all the more curious to see Matt Stone's house, you're not alone. And while the South Park creator is quite private and we don't know much about the home he lives in nowadays, we do know quite a bit about his former house in Venice, California — which recently hit the market for $6,500,000.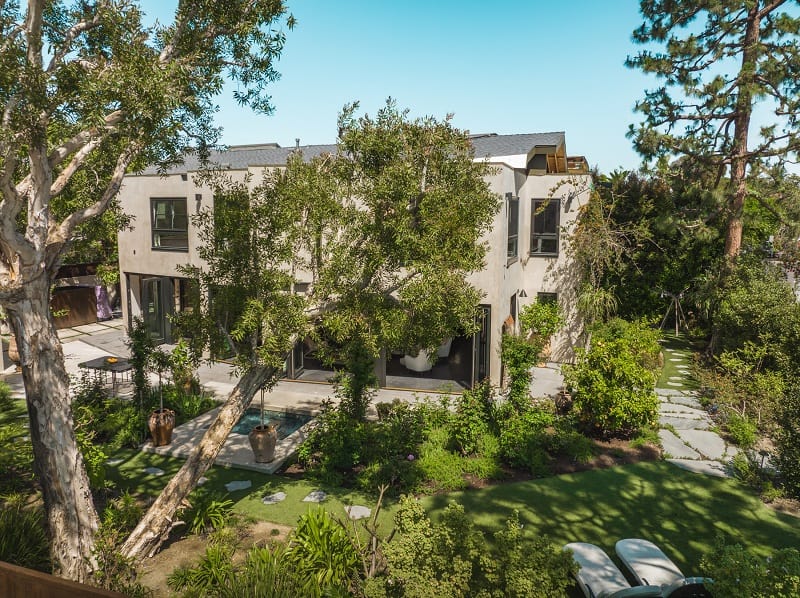 Inside Matt Stone's former house in Venice, now listed for $6.5 million
The beautiful property — which Stone sold in 2020 for $3,462,000 (or $1,114/sqft), per public records — sits on one of the largest parcels in all of Venice.
Sited on a corner, double lot within the highly coveted Silver Triangle, and with only one adjacent neighbor, the property is as secluded as it is inviting.
It features 3 bedrooms, 4 full baths and 1 half-bath, and has a total of 3,108 square feet of bright living space.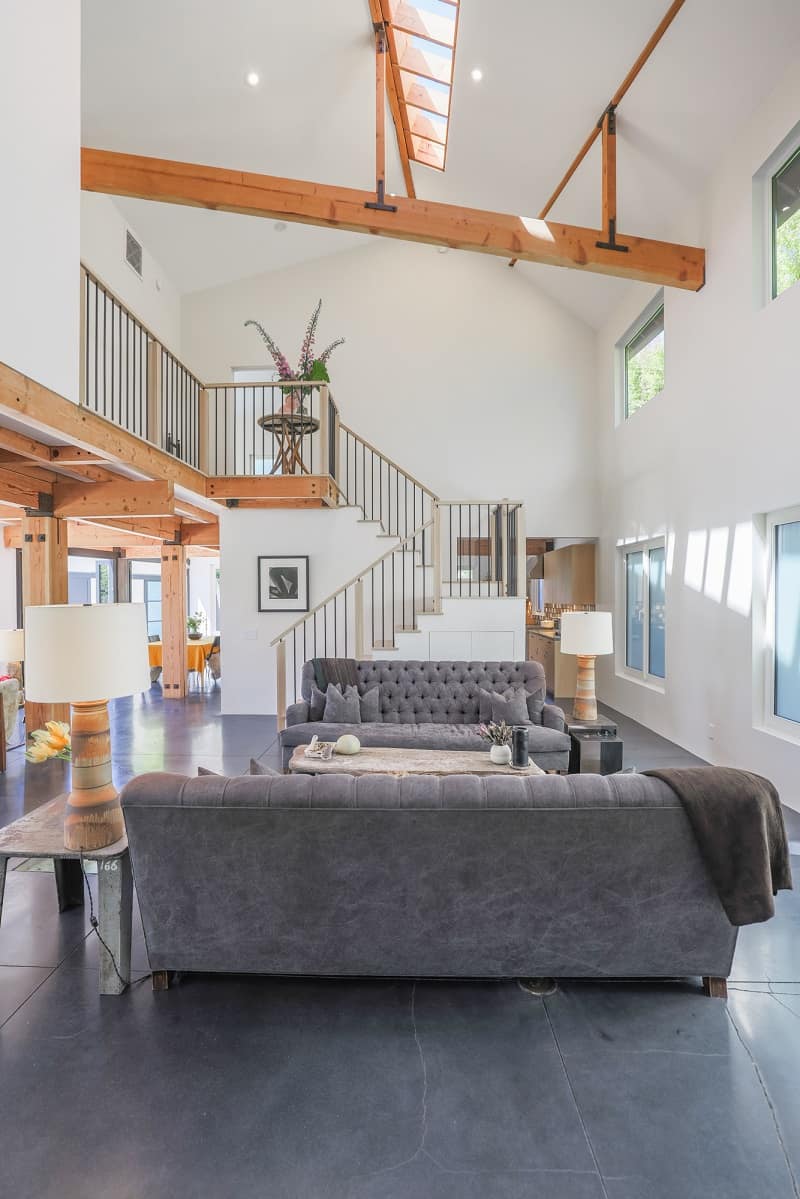 Extensively remodeled, the Danish Modern-inspired contemporary home draws inspiration from the casual-yet-creative spirit Venice is known for.
RELATED: See Inside a Modern, Art-Filled Compound in Venice — with a Custom Outdoor Piece by French Artist Invader
Per the listing, "the Venice lifestyle is reflected in the modern, organic, and handmade details which are blended together in the polished and stained concrete floors; the rough-hewn, yet softened, wooden posts and beams; and in the plumbing fixtures, tilework, and hardware."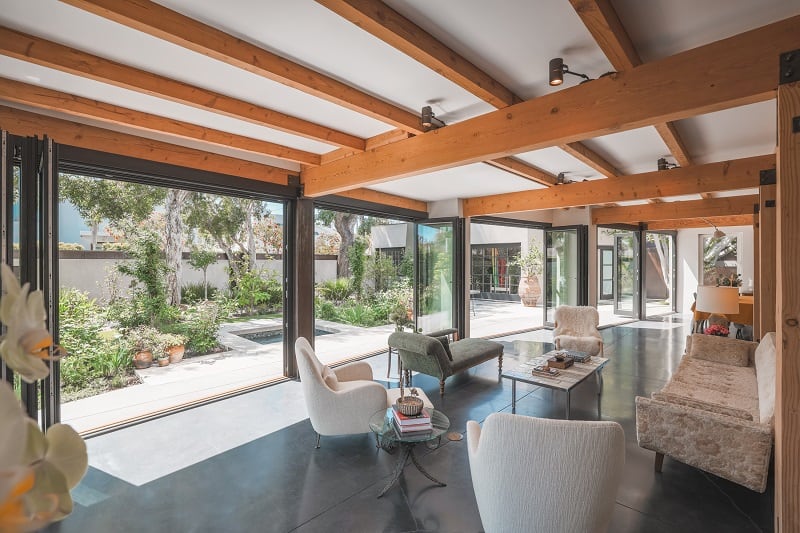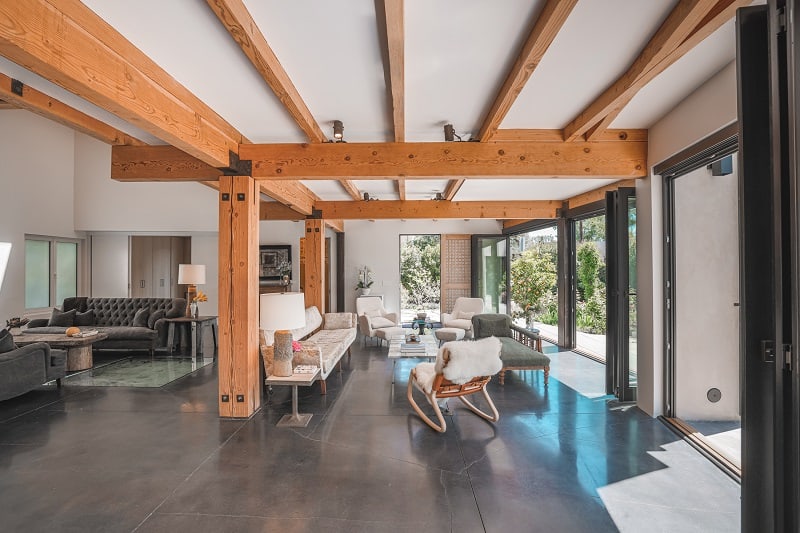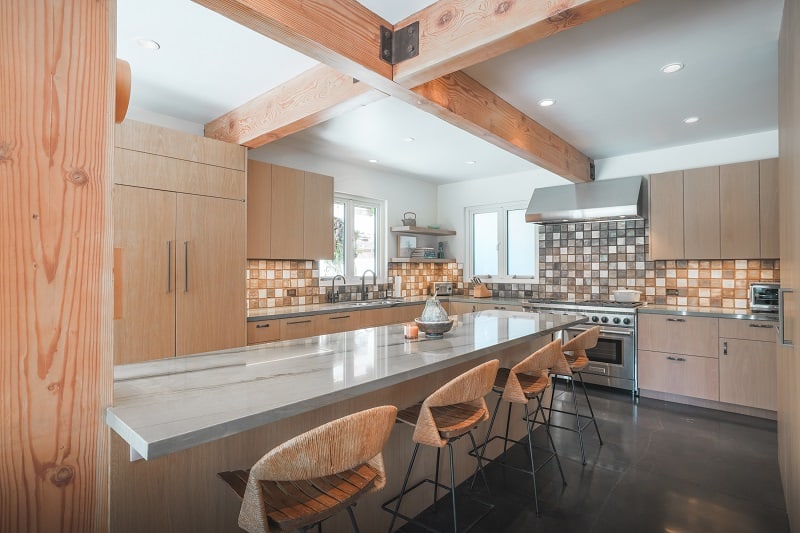 SEE ALSO: Inside Shayna Taylor's house in Venice, which she once shared with ex Ryan Seacrest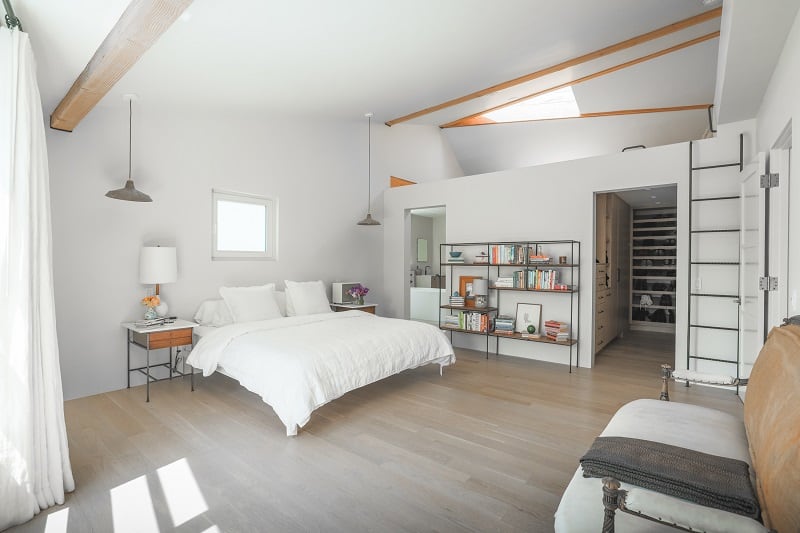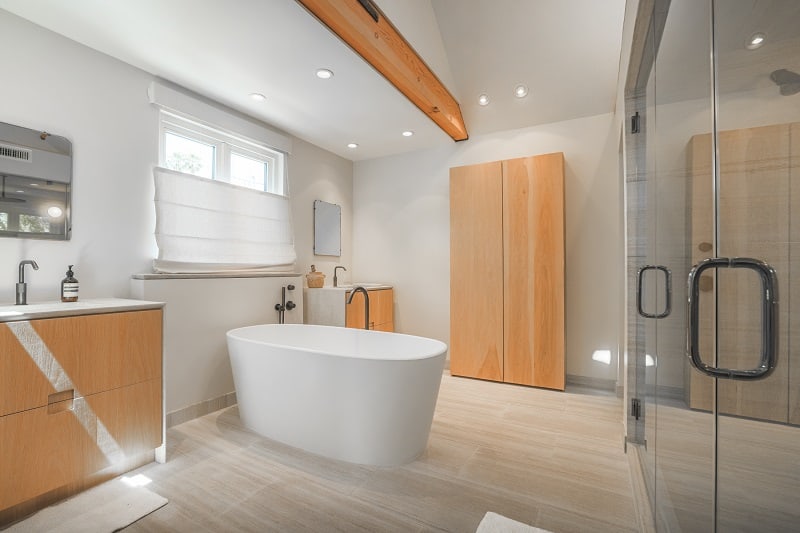 The outdoor kitchen and hot tub complete the outdoor Southern California lifestyle, and the tall perimeter walls and gates make the beachside compound exceptionally private and secure.
According to our sources, the property's garden is the result of a collaboration between honored rosarians Stephen Scanniello (currently serving as Rose Curator at the New York Botanical Gardens) and Tom Carruth (Rose Curator at the Huntington Gardens), which adds an extra note of charm.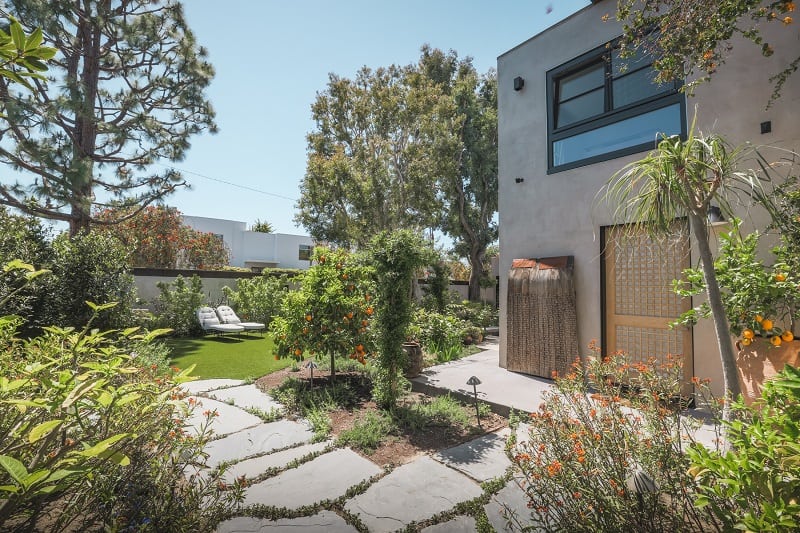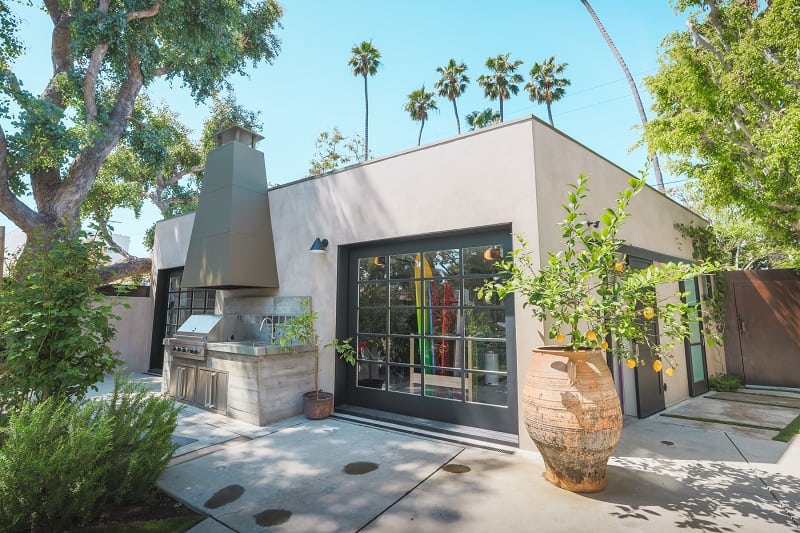 While the South Park creator moved out of his Venice pad in 2020, we have it on good authority that the two-story abode landed another famous owner during its previous stint on the market.
Our sources hinted that the current owner/seller is a former supermodel, but that's about all we know at this stage.
Maybe we'll learn more about the property's current owner after a buyer takes it off the market — which likely won't take long, as the home is listed with veteran real estate pro Billy Rose, who co-founded the luxury real estate brokerage firm, The Agency, alongside Mauricio Umansky.
More stories you might like
Activision Blizzard CFO lists sleek & modern home with large rooftop deck
Trevor Noah's home is on the market for $12.5M
Jim Carrey's house of 30 years gets $2.4M price cut, now listed for $26.5 million
Will Smith's houses are proof he's no longer a Prince, he's a KING