Brad Pitt is moving into the spectacular house he bought last year perched on a cliff high above the ocean in Monterey County, California.
In July 2022 the actor broke local real estate records with the purchase of a historic house with an outstanding stone structure in California's Carmel Highlands — which he's now turning into his primary residence.
The Wall Street Journal reported (paywall) that Brad Pitt paid a whopping $40 million for the century-old home on a bluff in the Carmel Highlands along California's central coast.
Brad Pitt Drops $40,000,000 on Carmel's Historic D.L. James House!⁠ 🤯⁠
⁠
Having begun constructi… pic.twitter.com/T1zt6LmpqE

August 26, 2022
Pitt's purchase of the Carmel castle — a century-old, historic estate known as the D.L. James house — marked the most expensive sale in the area's history. But Brad had big plans (and decades of love) for the property, and he's making it his main home.
The actor has allegedly sold his sprawling Los Angeles estate in the Hollywood Hills and intends to move to the more peaceful, oceanside estate also known as "Seaward."
You can call Brad an architecture enthusiast
The famous actor once told Oprah Winfrey in 2004, "I love that architecture is this huge art piece you can be inside. I believe it lifts your soul and affects your mindset."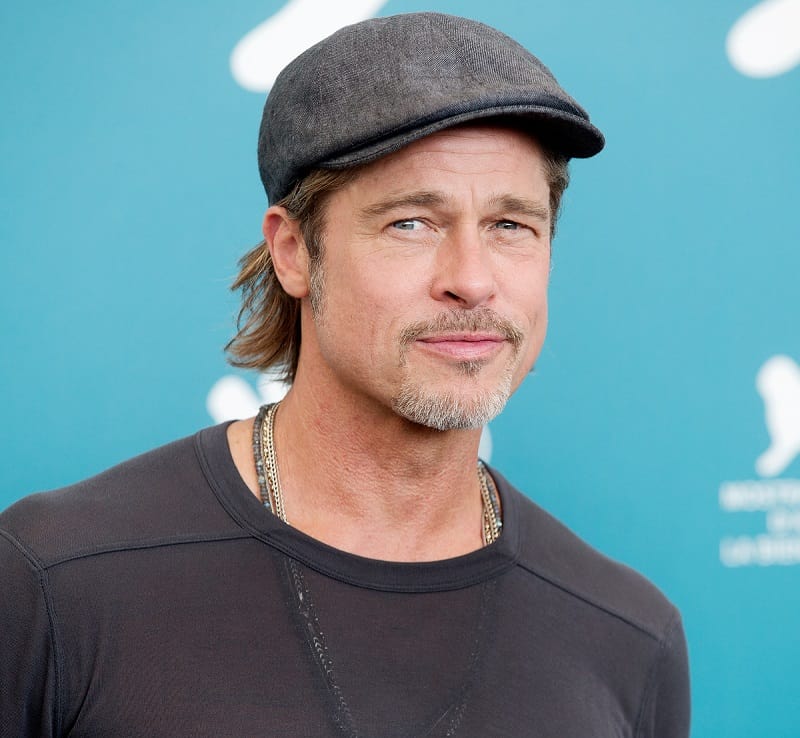 Pitt is a known enthusiast of architectural masterpieces, and once declared, "Whilst acting is my career, architecture is my passion." It's not surprising then that the 59-year-old's new home is a pedigreed estate sitting on a rocky cliff. Carmel Highlands will likely be his main house and a welcomed escape from the hustle and bustle of Hollywood.
The home collector has also owned homes in Beverly Hills, the south of France, Mallorca, New York City, and New Orleans over the years.
The actor has been in love with his new Carmel house since the 1990s, and he's now turning it into his 'bachelor pad'
When we picture a bachelor pad, it's usually one big open floor plan that functions as a living room, bedroom, and kitchen. But for an A-list star like Brad, a house that resembles a real-life castle qualifies as a bachelor pad too!
The actor admitted to that himself, saying "It is a pad. Why not …? It's a place I have been in love with since the (1990s) and it was a lovely owner … The opportunity came up, and I couldn't pass it up."
The century-old, historic granite estate (later called Seaward) sits on 2.51 acres of rugged land and consists of multiple structures.
Brad Pitt's main residence spans 3,793 square feet and has three bedrooms and four bathrooms. There's also a caretaker's cottage on the grounds of the estate, which was built in 1940 and offers an additional bedroom and one bathroom.
The castle's stone structure looks like it's emerging from the cliff making it an extension of the surrounding natural rocks and tropical landscapes.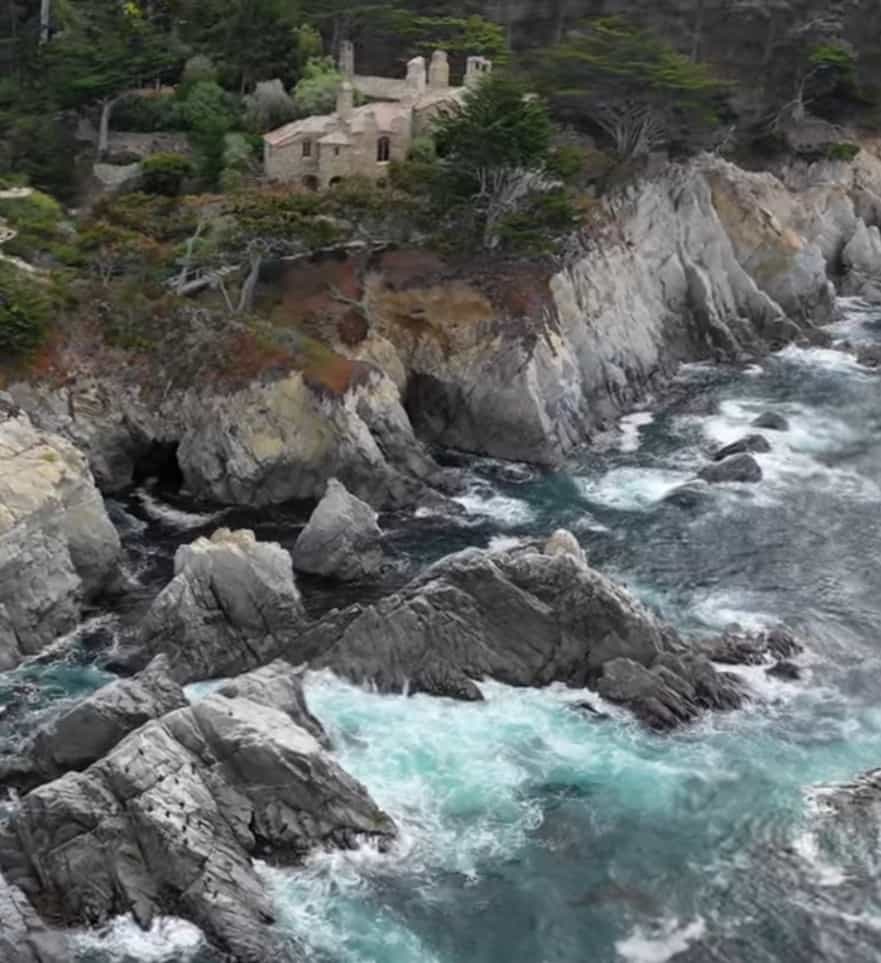 Brad Pitt's Carmel house is close to Clint Eastwood's and Betty White also used to stay nearby. It's in the same area as the house used to film Nicole Kidman's character Celeste's house in Big Little Lies.
The historic D.L. James house
In 1894, crafts architect Charles Summer Greene and his brother Henry formed the influential twentieth-century architecture firm, Green and Green with the dream of building the "ultimate bungalows". And then they worked hard to make sure they built some spectacular architectural designs. They supported the Arts and Crafts movement too!
One of their masterpieces is the historic estate that would later become Brad Pitt's house, which was originally built in 1918 as a summer retreat for the family of American writer and Kansas City businessman D.L. James.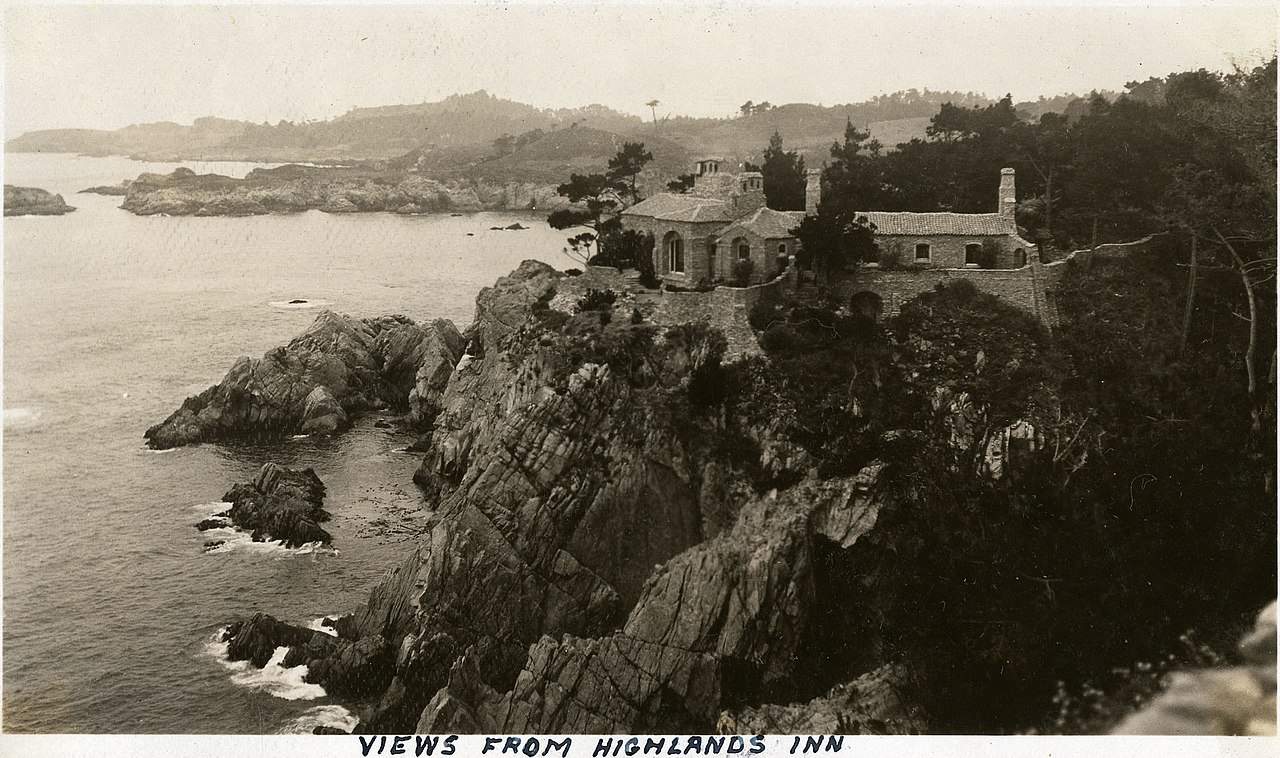 After James died in 1944, the house was passed down to James' son, who was also a writer. James and his wife lived there until he died there in 1988, and the property continued to be known as the D.L. James house.
His surviving spouse sold the native stone house in 1999 to the late Chicago financier Joe Ritchie, who paid $4.5 million for it, according to Dirt. 
Ritchie, who died earlier in 2022, was the last owner of the property before Brad Pitt bought it. The Wall Street Journal first reported the off-the-market deal and noted that the Mediterranean-style castle has a resemblance to that of the medieval fortress where King Arthur was born in Cornwall, England.
The interior of the house is a reflection of the star's love of architecture and design
The cliffside bachelor pad is a real estate gem with its expressive and aesthetic design. The castle has five fireplaces, a 550-square-foot greenhouse, a 504-square-foot garage, and a 588-square-foot basement.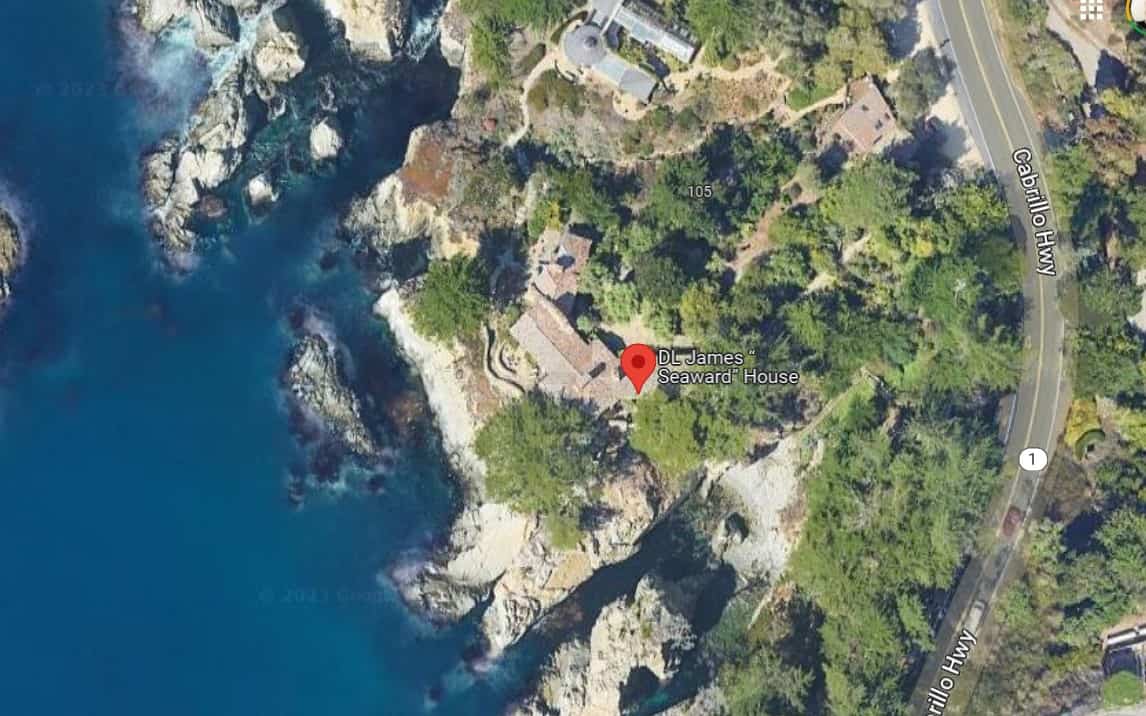 The waterfront house which is on a single floor comes with a simple, handcrafted, and well-designed wooden interior. The D.L James house is decorated with the ageless beauty and elegant quality of carved marble.
SEE ALSO: Dwayne 'The Rock' Johnson's house is a striking $27.8M mansion
The grand hearth in the family room features classic Arts and Crafts movement elements like handcrafted wood surrounds and patterned tiles. There are also seating areas surrounding the fireplaces which are the central point of the rooms and serve as the house's emotional center.
The historic house has timeless, arched windows with multiple small panels made of timber and steel, which was a prominent feature in the Arts and Crafts movement. The durable tiled roof reflects a Mediterranean influence and California Architecture style and features a tall and wide large chimney with ornately decorated stacks.
Unfortunately, we don't have any interior pictures to share, as Brad Pitt's Carmel house was bought in an off-market transaction. But you can take a closer look at the exterior of the property:
The actor's famous real estate purchases
In 1994, just a few years after he first shot his career as a hunky hitchhiker in Thelma & Louise, Pitt paid $1.7 million for a Los Feliz compound. He brought it from actress Cassandra Peterson who is best known for her alter ego, Elvira: Mistress of the Dark.
​The Los Feliz estate was built by midcentury architect Neil M. Johnson in 1960 and garnered the nickname "Steel House" due to its steel-and-glass exterior. Over time, the actor bought four neighboring houses to spread his estate across almost two acres of land.
His midcentury-style, three-story house had terrazzo floors, cantilevered eaves, and beamed ceilings. It's surrounded by terraced gardens, a skate park, and a pair of side-by-side swimming pools, one round and the other oval.
The actor reportedly sold the longtime home he had owned for nearly three decades for $39 million. He had at one point referred to it as his six children's childhood home. 
Brad Pitt sells his Los Feliz compound in LA for $39M nearly three DECADES after snapping up the property for $1.7M https://t.co/HeuqEYT8WK

— Daily Mail Celebrity (@DailyMailCeleb) March 29, 2023
The Oscar winner and his ex-wife Angelina Jolie, a talented actress also known for her dedication to humanitarian work at the United Nations (U.N.) have 6 children together — Maddox, Zahara, Shiloh, Pax, and the twins Knox and Vivienne.
In 2008, the actor paid $60 million for the 1,200-acre French estate Château Miraval, intending to raise his children with ex-wife Angelina at the winery.
Brad Pitt's massive French Castle has 35 bedrooms, a swimming pool, a billiards room, a screening room, twin gyms, a sauna, a Jacuzzi, and a banquet hall. It also has vineyards, olive groves, pine forests, a private lake, some fountains, and a helicopter pad. The former couple is now in legal battles over the gorgeous villa.
To go back even further in time, following his break up with Jennifer Aniston, Pitt bought an ocean-front beach house in Malibu in March 2005 for $8.4 million. The mid-century 4,000-square-foot home was later sold to Ellen Degeneres for $12 million in 2011.
Is this what semi-retirement looks like for Brad?
The Bullet Train star has probably decided to move to Carmel Highlands to experience what semi-retirement looks like.
We reckon he's enjoying this phase of life as he's said in one of his famous quotes "Personally I like aging. With age comes wisdom and I have said it before and I say it again, I will take wisdom over youth any day." ~ Brad Pitt.
More stories you might like
Robert Downey Jr.'s unconventional houses are a sight to behold
See Gwyneth Paltrow's house in Montecito, her "Forever, Forever Home"
Adam Sandler's house was a $12M gift for his wife Jackie
Denzel Washington's house, a mega-mansion he's called home for 20+ years