Around 2015, American developer and former movie producer Nile Niami was convinced his new project would make him worthy of a spot in the real estate history books.
He was just getting started building a huge residential property similar in grandiosity to the majestic mansions of the Gilded Age.
It was going to be one of the largest homes ever built in Los Angeles, and it would also boast the highest price tag ever: $500 million.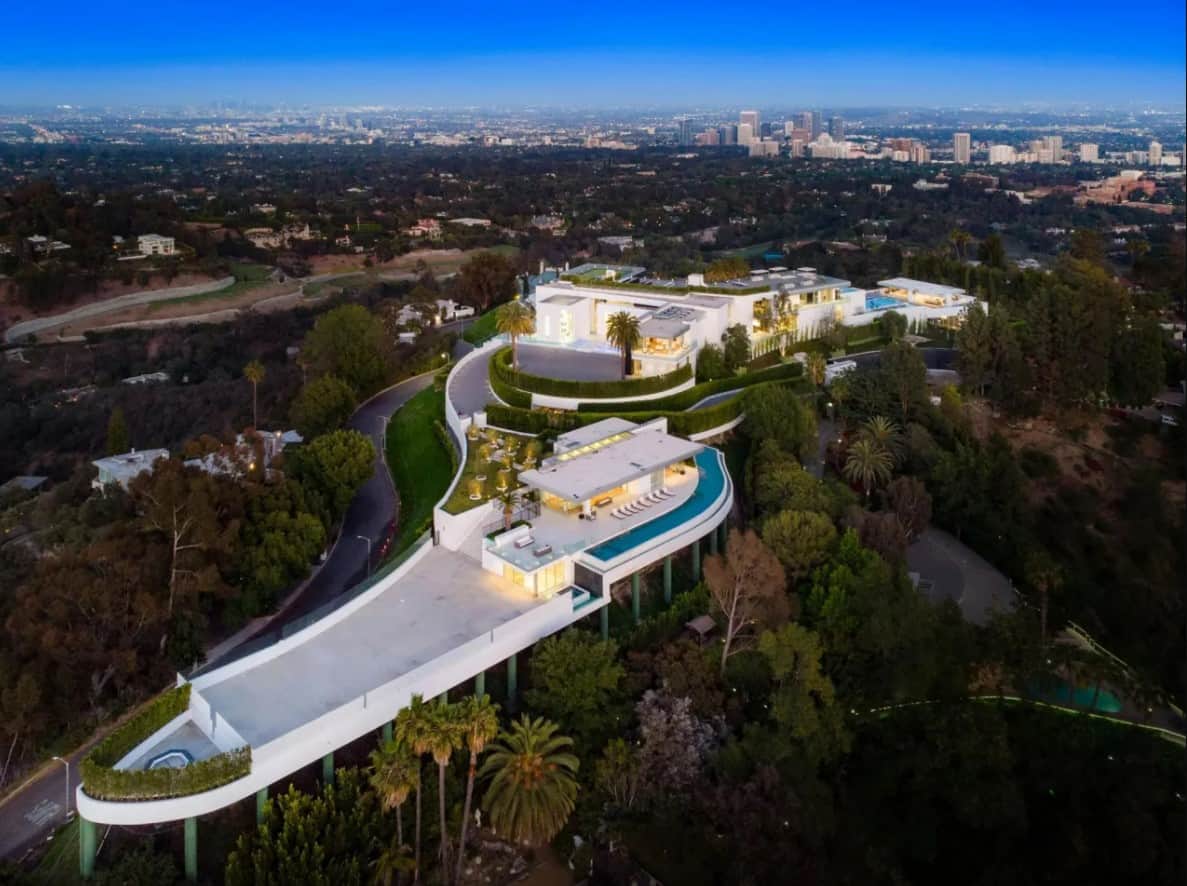 But you know what they say, some things just sound too good to be true.
How Nile Niami built 'The One' mansion
It's now been a while since the saga of 'The One' mansion flooded our newsfeeds, after a very dramatic auction sale in 2022 that saw the property sell for 'just' $126 million — nowhere near the initial $500 million tag. So, what is it about this house that caused such a stir?
Firstly, this mansion, located at 944 Airole Way in Bel Air is impressive through sheer size. It's a giant, 105,000-square-foot residence sprawled across a hilltop overlooking Los Angeles. They just don't make them like this anymore – literally.
In the years following the development of the property, the Los Angeles City Council passed an anti-mansionization ordinance that regulates the scale of new construction in single-family neighborhoods.
That means this mansion, as well as the infamous $40 million listing from Netflix's Selling Sunset, would never be built today.
It reportedly took two years just to excavate the hilltop lot that this epic house was built on; two challenging, crowded years for the other residents in this hilly neighborhood.
An endless list of jaw-dropping amenities
Then there's the endless list of opulent amenities that come with this house.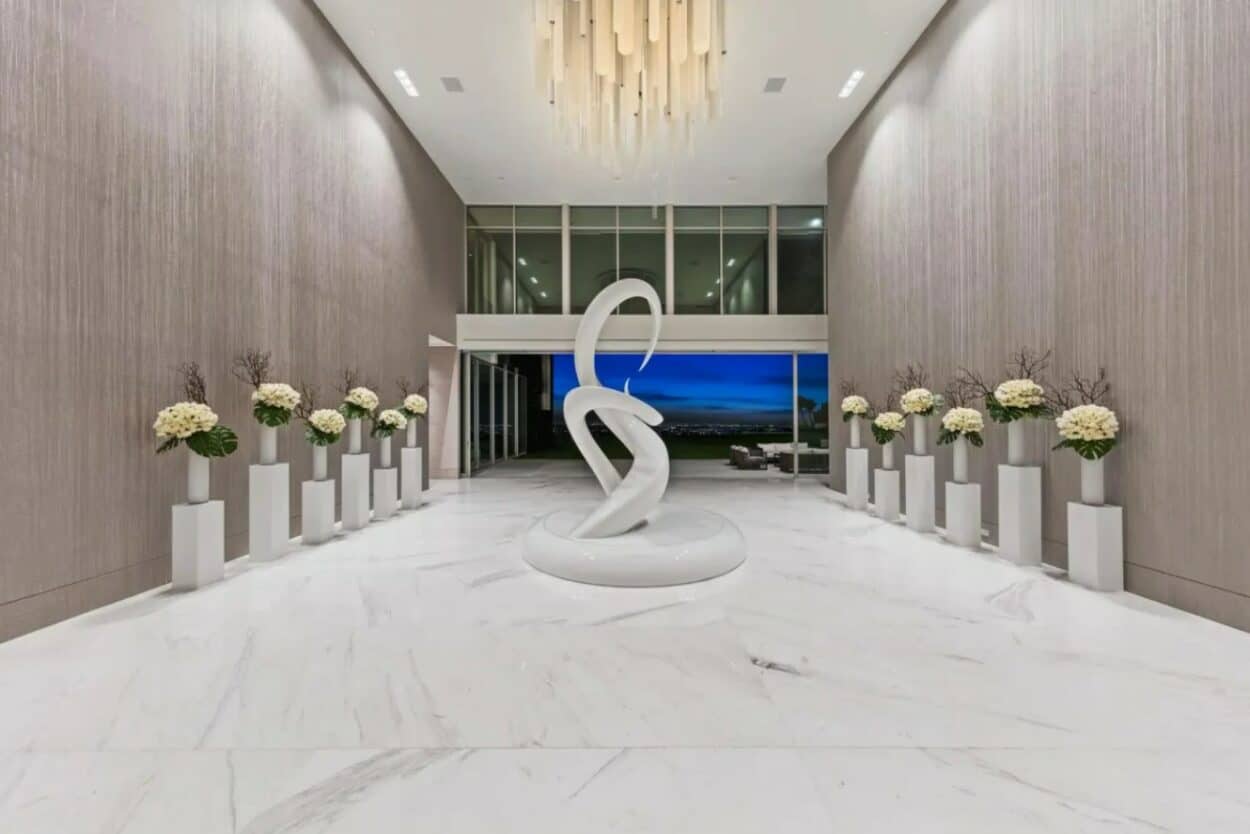 Nile Niami went all out developing this house, adding every possible bougie amenity you can think of in the mix.
You have: 21 bedrooms; 42 bathrooms and 7 half-bathrooms; a three-bedroom guest house; 6 elevators; a cigar room; a library; five swimming pools; a nightclub; multiple kitchens; a four-lane bowling alley; a gym; a salon with an aquarium; a 50-seat theater; a running track; a 50-car underground garage; and a moat.
No joke, this is all part of just one house – that's why it's called 'The One.'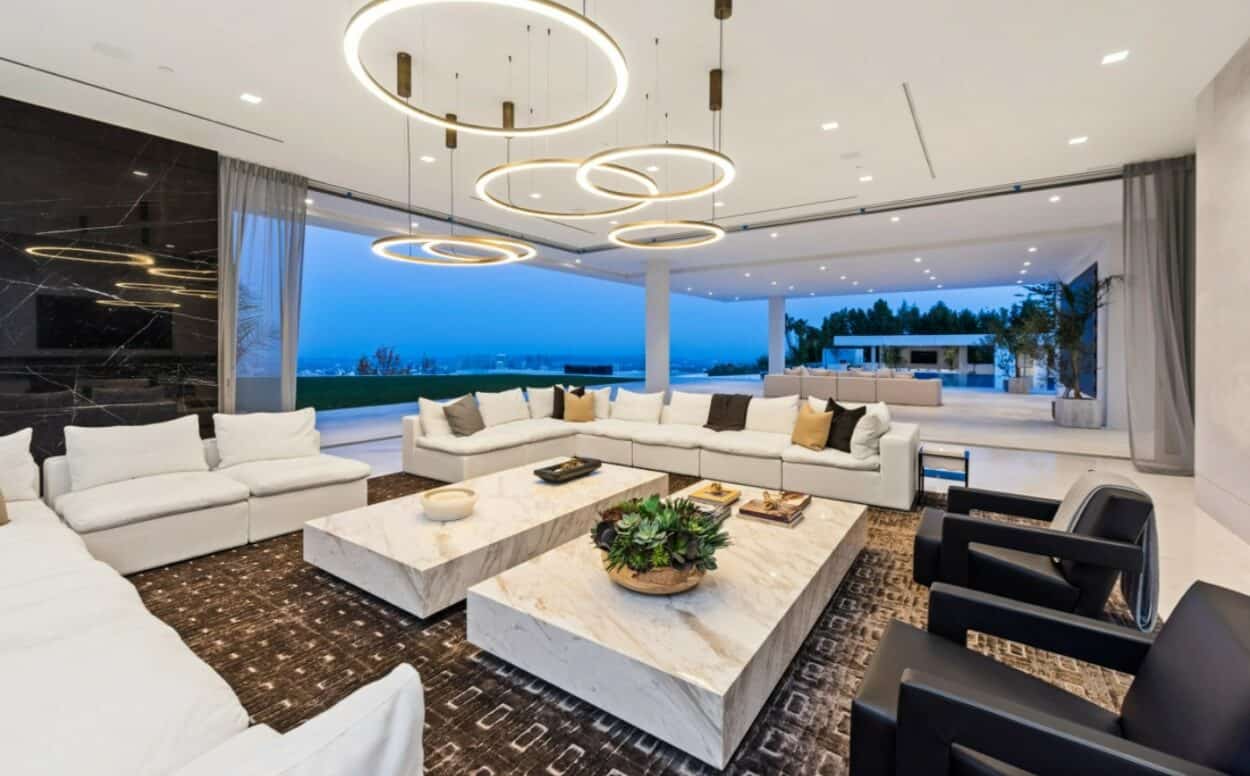 This huge estate was designed by Paul McClean, a renowned architect who's worked on luxury developments for celebrities the likes of Beyonce and Jay-Z.
The entire project reportedly took almost 10 years to complete and required the help of 600 construction workers. It also went through a lot of ups and downs, to say the least.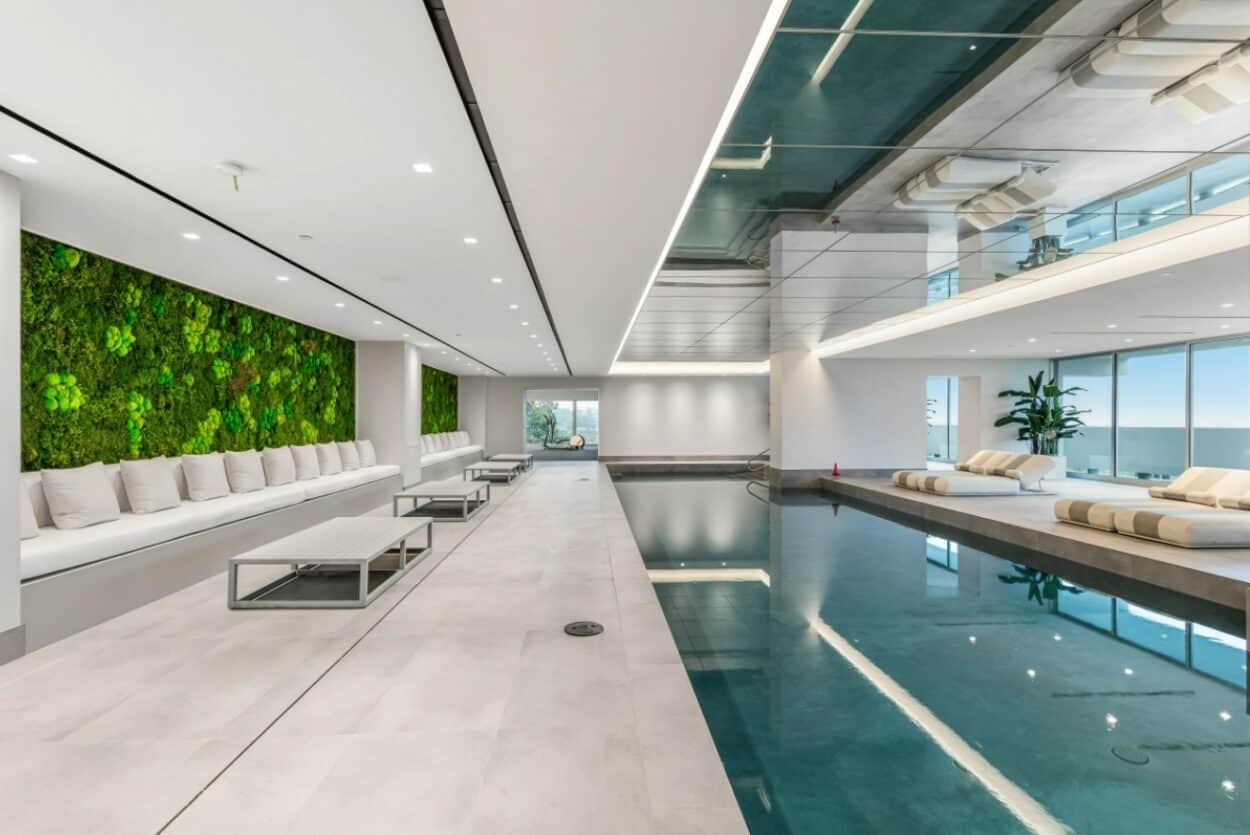 When dreams turn into nightmares
Real estate experts were skeptical about this house from the very beginning. Even with all those jaw-dropping amenities, that $500 million price tag was simply out of this world, and no other property ever came close to fetching such a price.
But Nile Niami refused to give up on his dream — until he was forced to.
Niami purchased the lot in 2012 for $28 million, according to Mansion Global. In 2015, he hired Paul McClean to design the humongous house and started to market the development as one of a kind, unique, 'The One' and only. But Niami was not the only spec developer operating in the market, and his projects were starting to gather dust.
SEE ALSO: What Are Spec Homes? A Recent History & the Biggest, Boldest Spec Mansions to Come to Life
By 2018, five of his spec homes were still up for sale, and he already had hundreds of millions of dollars of debt. That same year, he got an $82.5 million loan from real estate investor Don Hankey, to keep 'The One' Bel Air mansion project going. Unfortunately, the issues were multiplying.
The home was difficult to market because of its size; it was allegedly larger than its permits actually allowed, and because of that, it had no certificate of occupancy. What's more, because the development process took so long, there were problems with water damage, as well as cracks in the structure.
The idea was simple: Nile Niami would build and sell The One, the biggest and most extravagant new home in the country.

Then things went sideways. @ldarmiento reports: https://t.co/elBUZ6yIfb

— Los Angeles Times (@latimes) September 27, 2021
Eventually, Don Hankey filed to foreclose on The One in 2021. But Niami was not ready to give up; he placed the property into bankruptcy, and the house was ultimately scheduled for a multiday online auction in March 2022.
Who bought 'The One' mansion?
Finally, a buyer emerged for 'The One' mansion at 944 Airole Way. Richard Saghian, owner of the fashion brand Fashion Nova, visited the mansion in the past, but was not 100% convinced.
However, the auction allowed him to snag the unique property at a significant discount. His was the winning bid, at $126 million — $374 million below Niami's dream price tag, and well below the $295 million asking price for the auction.
Richard Saghian's $126 million bid translated into a final selling price of $141 million, once all fees and commissions were accounted for.
Saghian is not new to the Los Angeles real estate market. He owns other properties in Southern California, including a $14.7 million Malibu house that he bought from Netflix CEO, according to Fortune Magazine.
The new owner of The One is reportedly also a big fan of designer Paul McClean, and an avid real estate collector. He saw a unique opportunity to own an unmatched property in the heart of Bel Air, and luckily, he had the funds to grab it.
His fast fashion company Fashion Nova boasts annual sales that exceed $1 billion, per the LA Times, and The One mansion could be a great marketing asset to showcase the brand's designs in a unique way.
Even without that record-breaking sale price of $500 million that Nile Niami had in mind, the sale of The One Bel Air was still one of the priciest ever recorded in Los Angeles. It was, however, not enough to cover the property's other outstanding debt, or the money that Niami put into the project.
A spokesperson for Niami told Mansion Global that the developer ended up losing '$44 million on the project, plus 10 years of my life.' Sometimes, finding The One doesn't have a happy ending.
More Los Angeles mega-mansions
The Spelling Manor in Los Angeles: Everything you need to know
18 modern mansions that redefine house goals
Inside Mark Wahlberg's house, a Beverly Park mega-mansion that just sold for $55M
The Playboy Mansion: the full story of Hugh Hefner's party palace