We're no stranger to luxury homes. In fact, after years of covering the world's most exclusive (and mind-numbingly expensive) properties, we're tempted to say we've seen it all. But Spelling Manor is a beast in its own right — and there are just a handful like it in the entire world.
Built at the height of his fame (and fortune) by legendary Hollywood producer Aaron Spelling, The Manor is the largest home in all of Los Angeles.
A sprawling estate that sits on 5 acres of land and has a whopping 123 rooms (including 27 bathrooms and 14 bedrooms), the chateau-like property was a hot topic among locals for years after it was built in 1988. The eccentric TV producer — who died in the mansion in 2006, at the age of 83 — didn't pull any stops when it came to building his dream home.
In fact, on top of its sheer size and luxurious features, Spelling made sure to include unique features like a bowling alley, an ice rink and an entire wing devoted to his wife's wardrobe.
But before we go into the uproar caused by what was likely the world's first McMansion, let's look at its most recent history — record-setting in itself.
Setting new records: Spelling Manor sold for $120 million
The opulent mansion was owned until recently by F1 heiress Petra Ecclestone, who bought the property after Spelling's death. Ecclestone made some major upgrades to the estate, then sold it for a fortune 8 years later, in 2019.
And despite its final selling price falling short of the ambitious initial asking of $200 million, that doesn't make it any less staggering. An unnamed buyer reportedly paid $119.75 million for the well-known Los Angeles property (now dubbed simply as The Manor).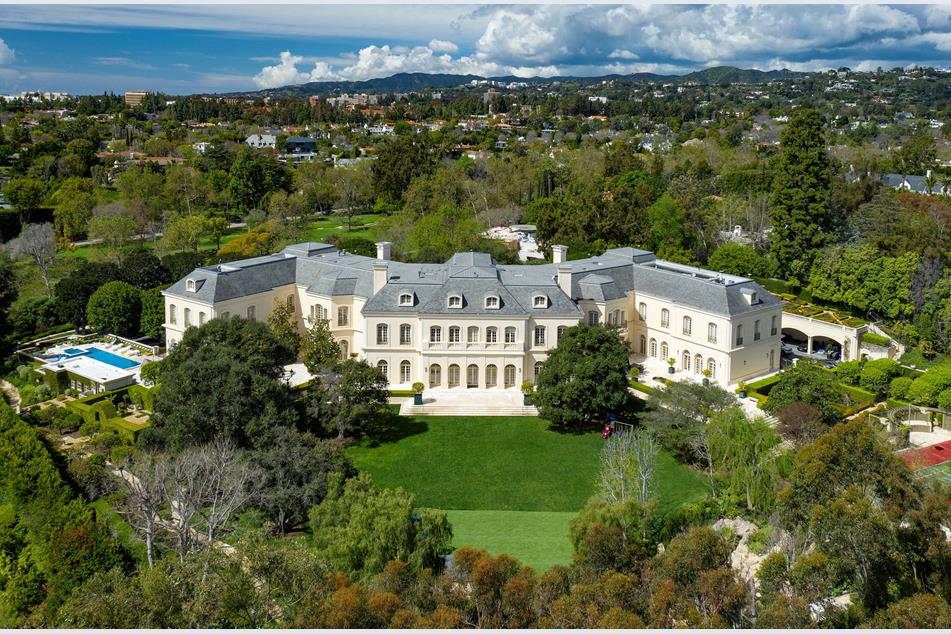 That was the highest home price in Los Angeles County history at the time (dethroned by Jeff Bezos' $165 million purchase of the Geffen estate in 2020) and only the fourth sale to surpass the $100 million mark in L.A. history, the LA Times reports. The national record is held by a New York penthouse towering over Central Park that sold in January for a record $238 million.
Now, what's the story of the 56,500-square-foot chateau in Holmby Hills that has the power to command a $120 million sale? For those of us that didn't grow up in L.A. in the late '80s and early '90s, the massive estate may not bring back memories. But for the people of Los Angeles, The Manor has been a topic of discussion for years.
The story (and controversy) of Aaron Spelling's ostentatious manor
When I was a little kid, I remember thinking that Aaron Spelling was sort of TV royalty. The man had his name on pretty much everything I would watch on TV, his name leading credits for everything from the Love Boat to Dynasty, Sunset Beach, and Beverly Hills 90210, amassing an incredible fortune in the process.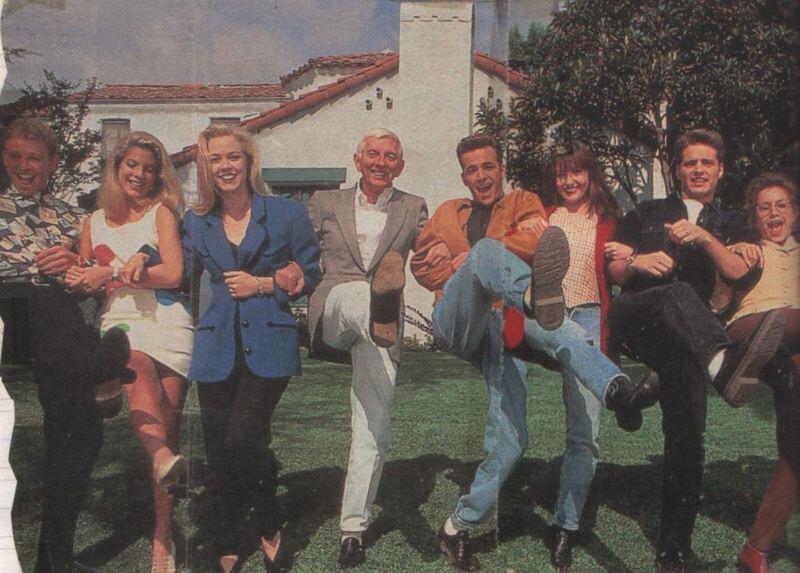 When news first broke about a Dynasty-worthy mansion he was building for himself, nothing felt off place.
In the spirit of the shows that made him his vast fortune, it even figured that he donned his own name to the palatial abode he built on what is arguably L.A.'s most prestigious street. A colossal structure spanning 56,500 square feet of living space, the Spelling Manor took shape as one of the most massive and outrageously lavish properties in the country.
But building the most ostentatious mansion in the country doesn't necessarily get you the type of recognition Spelling was likely going after. Since the moment Spelling started building his estate, the project spawned a great deal of controversy over its massive size and ostentatious architecture. In April 1988, the Los Angeles Times asked:
"What's bigger than a football field, smaller than Hearst Castle, has a bowling alley and an entire floor of closets, and is making some people very annoyed?

Aaron and Candy Spelling's 56,500-square-foot (5,250 m2) mansion in Holmby Hills. The French chateau, under construction now for two years, has turned the corner of Mapleton and Club View drives into a gawker's paradise. Sprawled across 6 acres (2.4 ha) on what once was the Bing Crosby estate, the house dwarfs the sizable mansions on the block and looms large over tranquil Holmby Park near Wilshire Boulevard."

The LA Times, April 1988
After the manor took its current shape, Los Angeles Times architecture critic Sam Hall Kaplan panned the structure as one of the region's worst projects built in the course of the '80s:
"Aaron Spelling residence, which at 56,500 square feet (5,250 m2), should be considered a congregate living facility and not a single-family home, and therefore in violation of Holmby Hills zoning. What Spelling's folly is, of course, is a sad commentary on the distorted values that have taken the architectural form of monster mansions at a time when tens of thousands of persons are homeless."
But the outrage didn't stop here. In fact, Aaron and Candy Spelling's manor quickly seeped into popular culture, with a never-ending stream of references and jokes being made at the expense of the Spellings.
Performer John Perry composed a calypso/rap novelty song about the house called "The Ballad of Aaron and Candy (An Ode to Spelling's Dwelling)" that ran like this:
See Candy's jewels, see Aaron's money,
Aaron doesn't think being picked on is funny.
See Candy's clothes, see Aaron's pad
See Aaron and Candy's castle make the neighbors mad.
But they're livin' in splendor high above the crowds
60,000 square feet of heaven.
That's Spelling's dwelling, I said
Spelling's Dwelling…

John Perry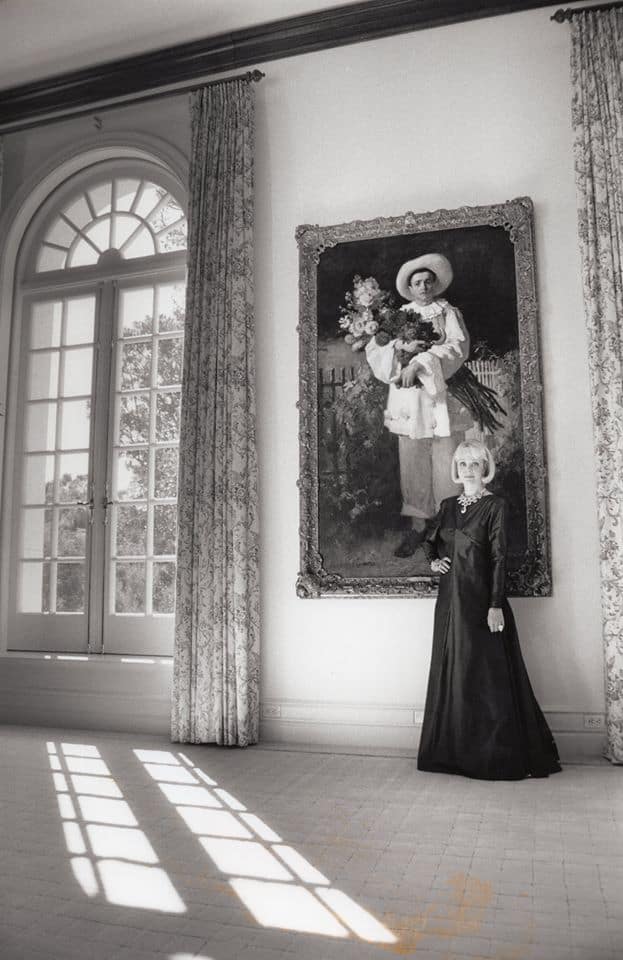 Aaron and Candy Spelling brushed off the ridicule and lived many years in the massive estate.
Aaron Spelling died in the mansion on June 23, 2006, at age 83. Three years later, the property was listed for sale at an asking price of $150 million, making it the most expensive listing in America at the time.
The last known owner of The Manor, F1 heiress Petra Ecclestone, heavily renovated the former Spelling mansion and modernized its interiors
It wasn't until summer 2011 that a new owner emerged for the eccentric estate. Petra Ecclestone, daughter of Formula One racing baron Bernie Ecclestone, paid an astounding $85 million in cash to buy the property from Candy Spelling.
She then hired designer Gavin Brodin to update the rather matronly interiors in a massive renovation project that was to be completed in less than three months.
The project was so grand some outlets report that there were up to 500 workers on the property at a time, and that the total costs amounted to more than $20 million. The European-influenced contemporary result got a wide spread in a W Magazine article titled "Lady of the Manor".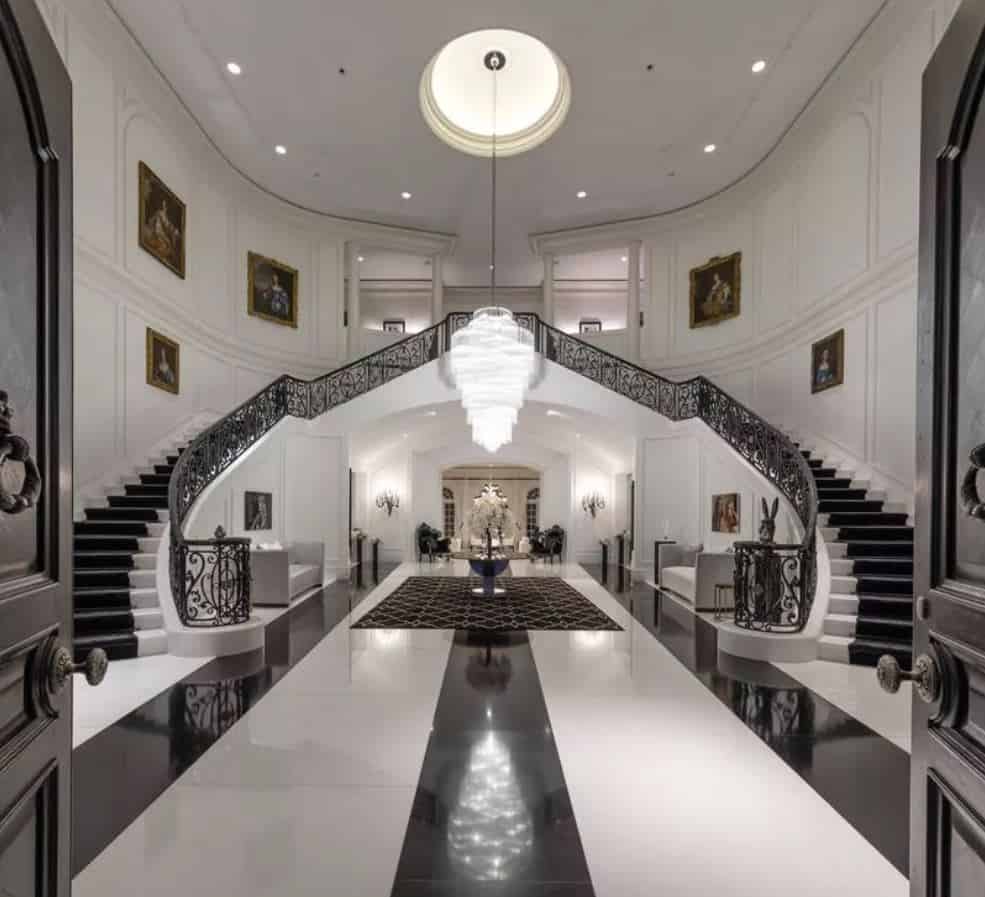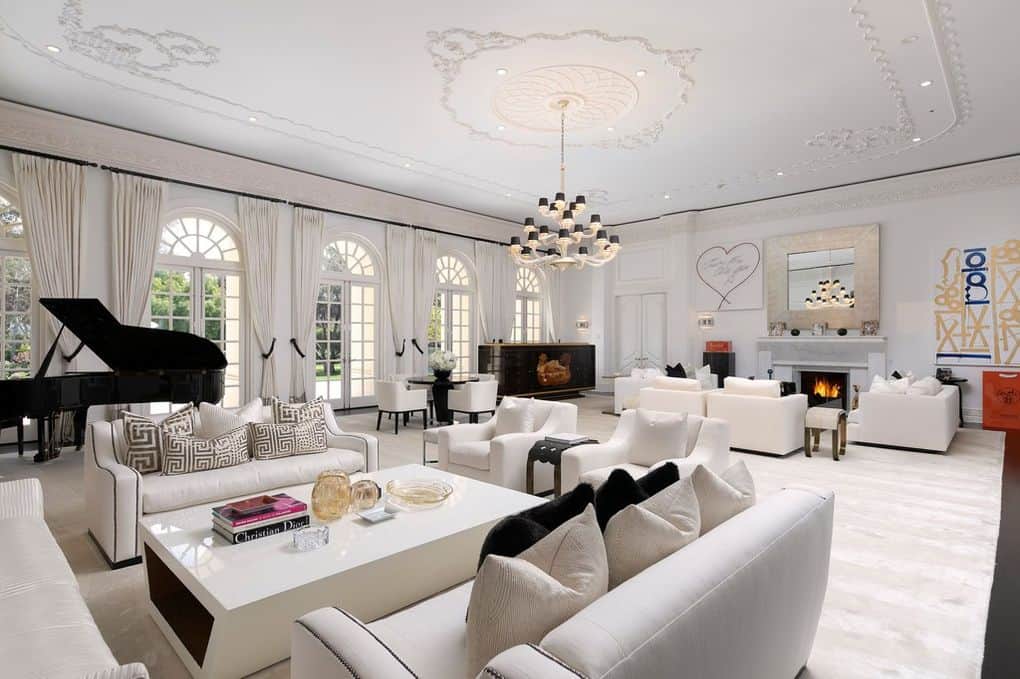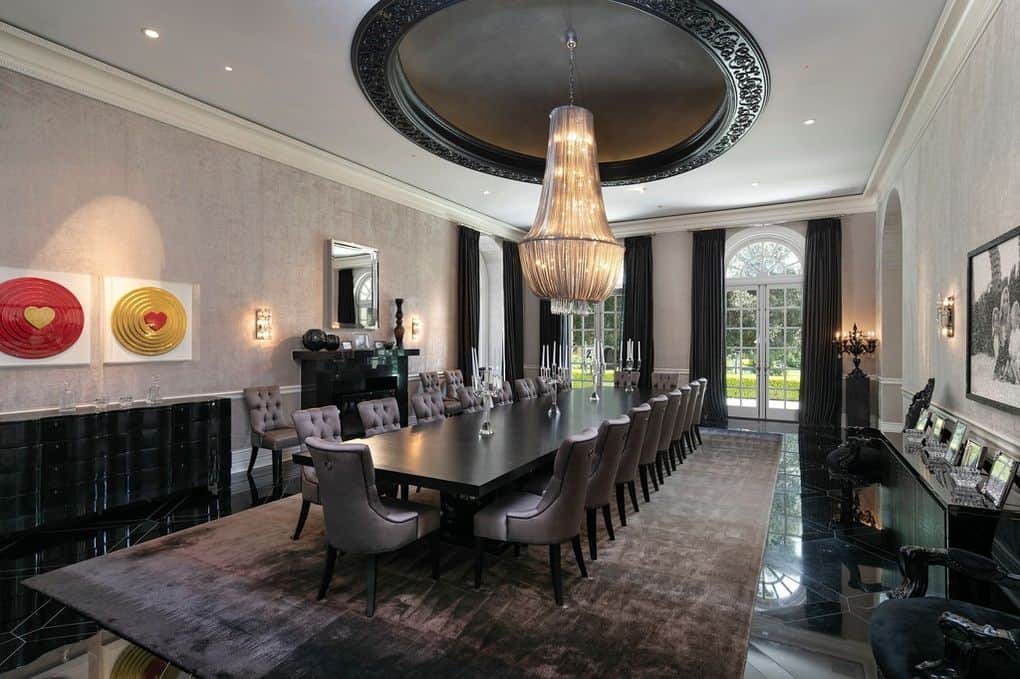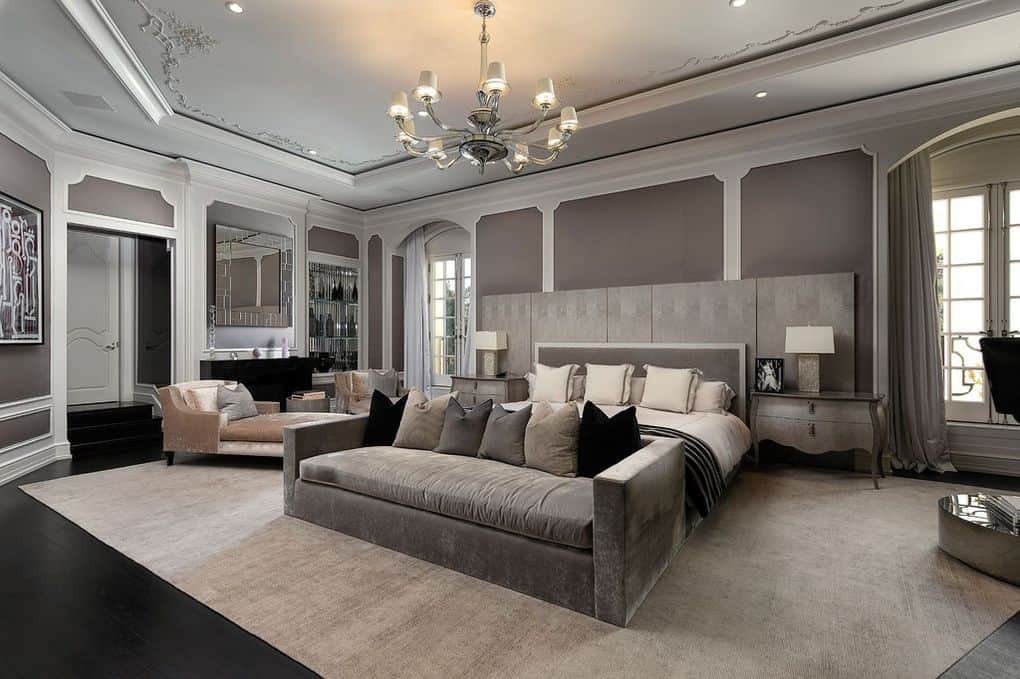 But running an estate that's bigger than the White House proved to be quite the task for Ecclestone. According to Sam Palmer, Petra's fiance at the time, who shared the home with the heiress, running an estate as massive as The Manor takes a lot of resources.
Palmer said he was surprised at the expense and difficulty of running the roughly 5-acre property, which requires 35 to 50 full-time staff members.
And Ecclestone likely started feeling the burden of that, as she didn't hold on to the property for more than a few years. After trying to sell the property off-market for $150 million, she listed it for sale in 2016 for a whopping $200 million. And while there have been rumors that even Jay-Z and Beyonce visited the property at one point, no buyer had emerged in sight until news of the record sale broke out in 2019.
As previously mentioned, we know that the new buyer paid a mind-boggling $119.75 million for what was once the Spelling mansion. But even though a couple of years have passed since the purchase, nobody really found out who bought the lavish estate. One thing's for sure: their pockets run deep and their taste skews towards uber luxury.
More palatial estates
The Playboy Mansion: Hugh Hefner's Party Home is Now Part of Modern History
Greystone Mansion: the Most Familiar House You've Never Visited
Villa Sophia is a Hollywood Darling with Old World Tuscan Charm
The Thrilling History of The Breakers, the Vanderbilts' Iconic Summer Estate in Newport