Located in the southwest corner of the San Fernando Valley, Calabasas is one of the most affluent neighborhoods in Los Angeles, Calif.
Including a portion of the Santa Monica mountains, Calabasas is located just over 30 miles from the downtown core.
The swanky suburb is bordered by Woodland Hills to the northeast, Topanga to the east, Malibu to the south, Agoura Hills to the west and Hiddens Hills to the north.
And the pretty people love it there! In recent years, the city of Calabasas has upgraded its amenities to cater to the luxurious lifestyles of the rich and the famous.
The exclusive Los Angeles neighborhood offers a variety of attractions such as the popular retail and entertainment complex Commons at Calabasas, the Malibu Creek State Park and the Pet Memorial Park, to name a few.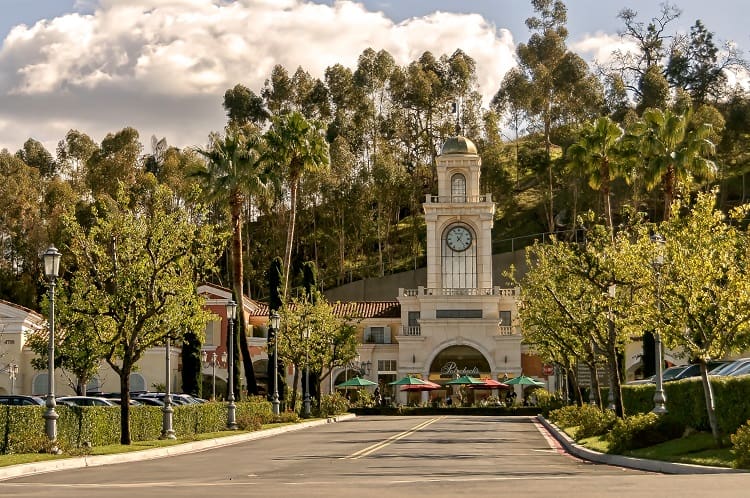 Not to mention the swanky gated communities with spectacular mountain views and large lots for multi-million dollar mansions.
And that's why a growing number of famous folks have set up residence in this upscale Los Angeles neighborhood. On that note, here's a breakdown of some of the biggest celebrities who currently live in Calabasas.
1. Kourtney Kardashian
In 2014, reality star Kourtney Kardashian purchased a Calabasas compound with her former partner Scott Disick.
Spanning 12,000 square feet, the stunning Tuscan-style estate cost $8.5 million and had previously been home to NFL star Keyshawn Johnson.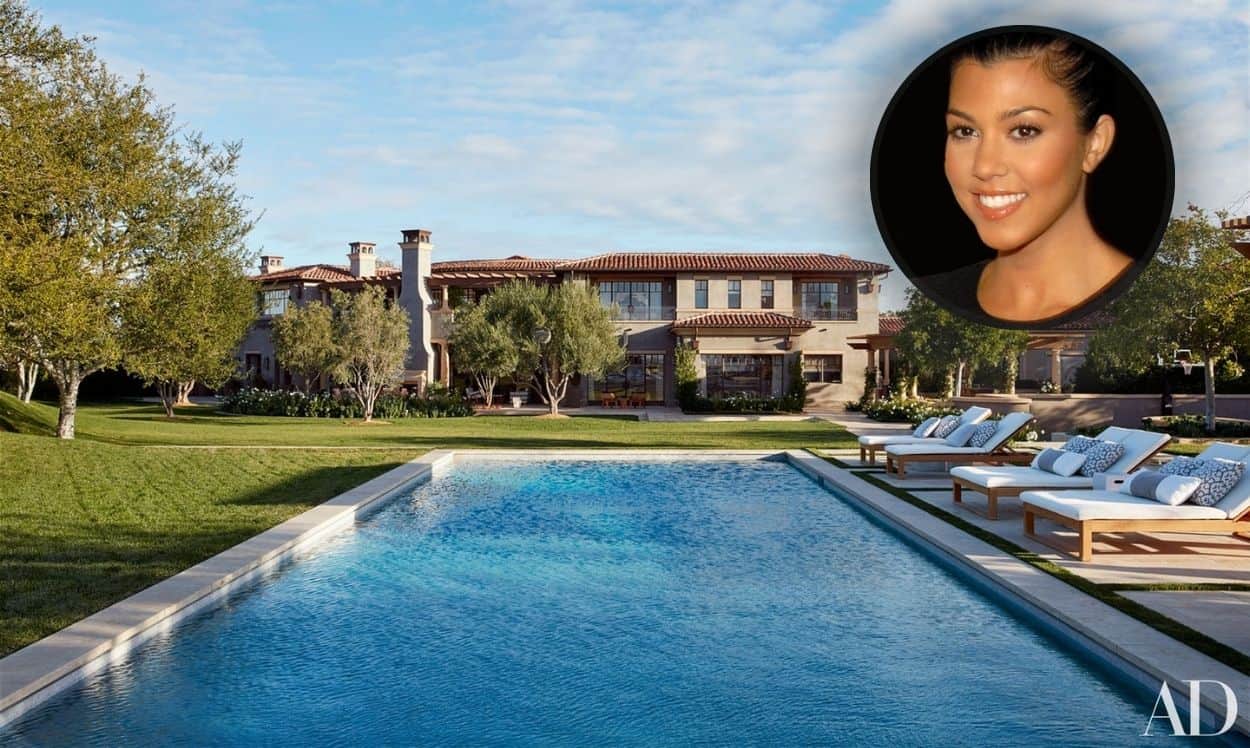 Featuring 6 bedrooms, 9 baths, a state-of-the-art kitchen, a massage room and gym, the Calabasas compound was designed by lauded architect Richard Landry.
The celebrity house was built in 2011 and sits on a nearly 2-acre lot that offers plenty of room for a huge backyard — that includes covered patios with outdoor fireplaces, a cabana and gazebo, sunken basketball court, pool, spa, fruit and shade trees and a barbeque center.
Buying a house nearby is completely out of reach to those that don't have a million dollar paycheck; mansions on the same street as Kourtney's house cost between $20 to $30 million.
Most of Kourtney's famous family lives nearby in the neighboring city of Hidden Hills.
2. Will Smith & Jada Pinkett Smith
Power couple Will Smith and Jada Pinkett Smith have one of the most luxurious homes in Calabasas. So much so, it has its own zip code!
The sprawling ranch nestled in the Santa Monica mountains has a man-made lake with views of Saddle Peak.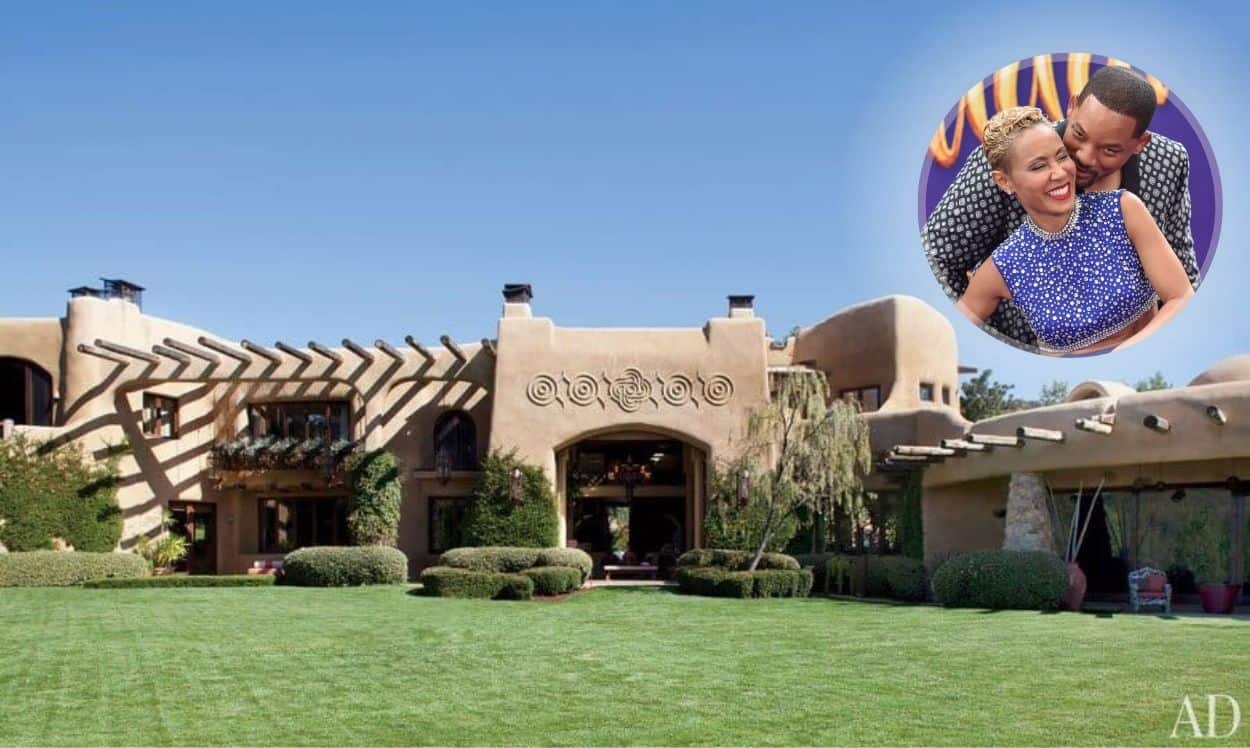 The couple purchased the 150-acre lot in 2003, and the 25,00-square-foot home — designed specifically for the Smiths by architect Stephen Samuelson — was completed seven years later, in 2010.
Now worth an estimated $42 million, the highly customized Calabasas compound boasts 9 bedrooms, a home theater, meditation lounge, 8-car garage, tennis court, basketball court and outdoor pool, to name a few of the fabulous features.
To read all about it, head on to our dedicated article on Jada and Will Smith's many houses.
3. Rebecca Romijn & Jerry O'Connell
Joined by their twin daughters, longtime couple Rebecca Romijn and Jerry O'Connell live in a secluded home in Calabasas.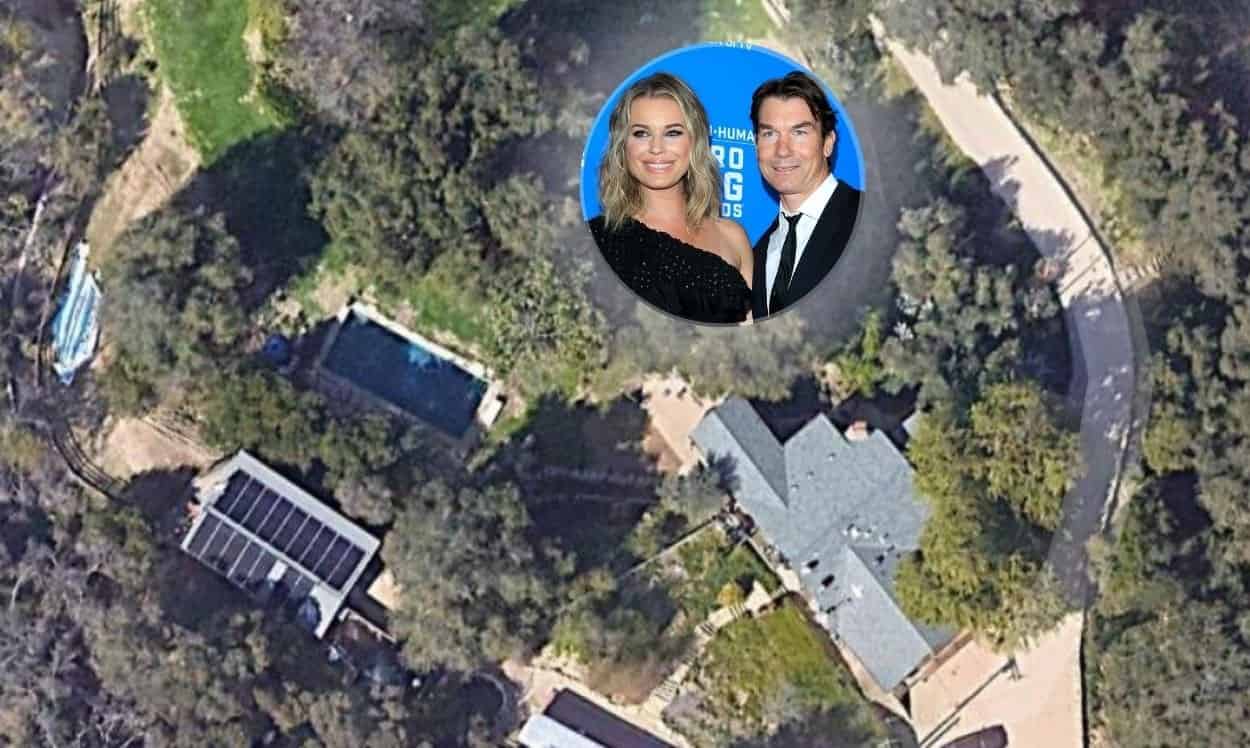 Originally purchased for $1.3 million in November 2000 with her ex-husband, Full House star John Stamos, Romijn kept the Calabasas home that was built in 1939.
In an older interview, the model-actress said cowboy star Randolph Scott was one of the former owners. She also shared an interesting tidbit about the private property.
"[The house] used to be a whorehouse!" Romijn said. "When I found it, two old hippies were living here, and they were like, 'There's a lotta sexual energy here.'"
Together since 2004, Romijn and O'Connell were wed at their Calabasas home in 2007.
4. Nas
In 2021, rap star Nasir 'Nas' Jones joined the ranks of Calabasas celebrities by purchasing a sprawling estate for $3.5 million.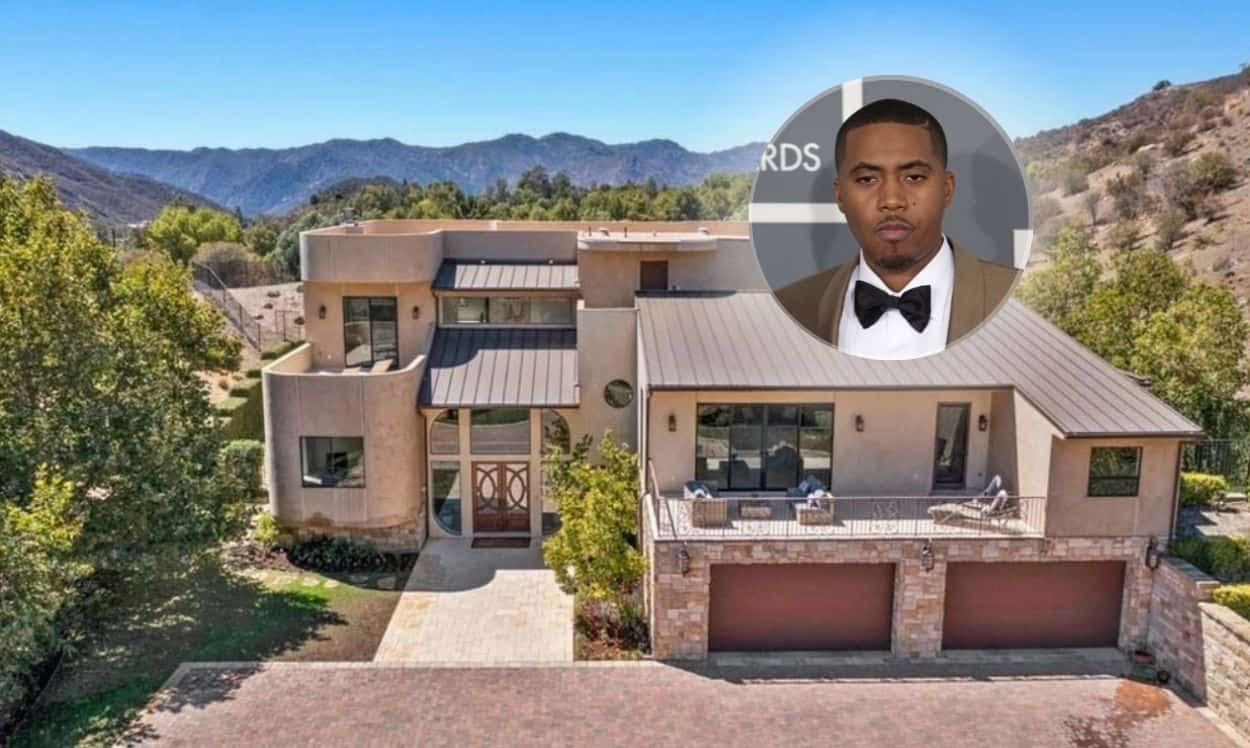 Built in 2007, the 6,500 square foot home features 4 bedrooms, 5.5 baths and 10.5+ acres of land with majestic mountain views.
The newly acquired Calabasas compound also boasts a gourmet kitchen, fireside family room, formal dining room, office, wine cellar, billiards room, wet bar, pool, waterslide and beautiful roof deck with views for days.
And it seems to be a perfect fit for Nas; the rapper, whose debut album Illmatic (1994) is considered to be one of the greatest hip hop albums of all-time, has an estimated net worth of $70 million.
5. John Travolta
Legendary actor John Travolta lives with his two children in a Mediterranean-style mansion in Calabasas.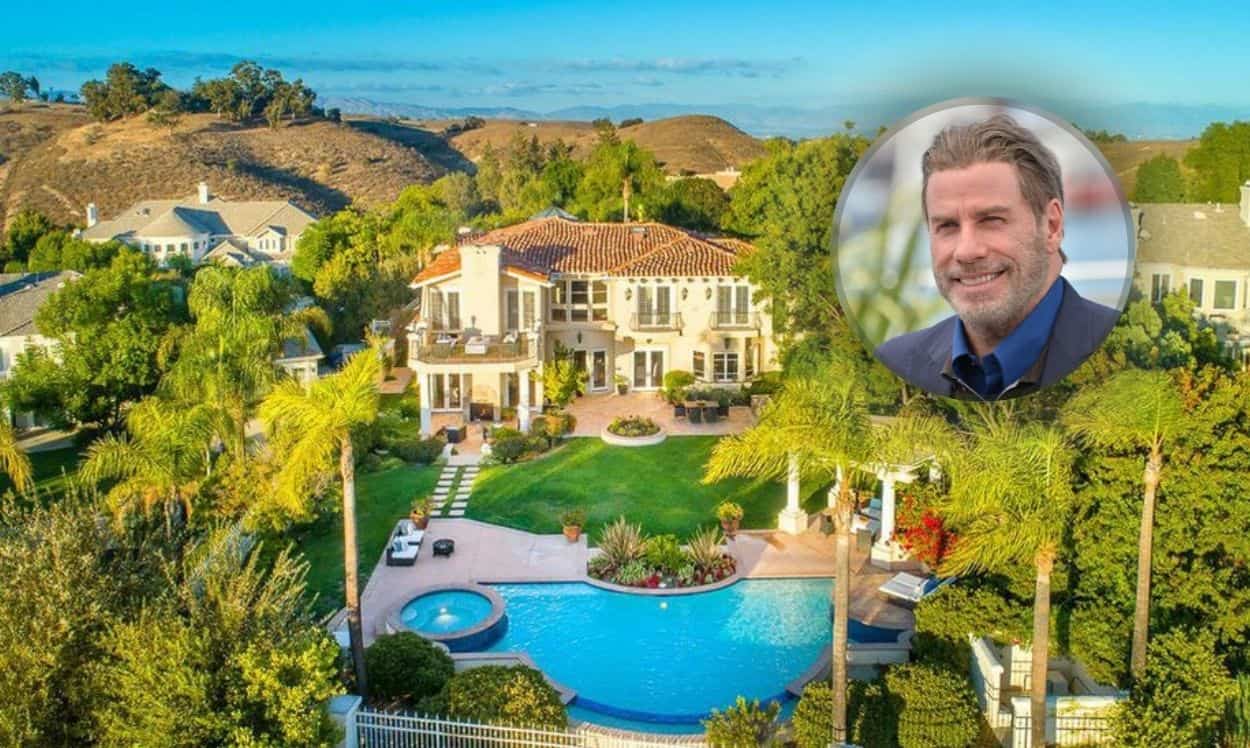 Tragically, the Pulp Fiction star lost his beloved wife, and the kids' mother, actress Kelly Preston, to cancer in 2020.
Just before her untimely passing, the couple purchased a stunning estate for $2.65 million in the celebrity-filled suburb of L.A.
Spanning 7,500 square feet, the mansion boasts 6 bedrooms, 6 bathrooms, 4 fireplaces, a library, wine closet, dining room, home office, chef's kitchen, pool, spa and spectacular mountain views.
The romantic Spanish-style home has plenty of outdoor amenities that make the most of the picture-perfect location. It comes with an extensive patio space with a fireplace, a detached pergola lounge, a pool and spa, and gardens with meticulous landscaping.
More stories you might like
Counting Down the Most Expensive Celebrity Homes in Recent History: Top 10 Priciest Pads
Serving Up Naomi Osaka's Budding Real Estate Portfolio: A Look at Her Two Beautiful Los Angeles Houses
Where Does Tina Turner Live Now? Her Swiss House and $76 Million 'Weekend Retreat'
Inside Ellen Pompeo's House and Multi-Million Dollar Real Estate Portfolio