Call him Neo, Mr. Anderson, John Wick, or Baba Yaga — Keanu Reeves is so good at what he does that it's easy to forget that he's none of these characters. The reality is that no, Keanu Reeves is not Neo, he's not John Wick, and he doesn't live in a stylish home on the East Coast like our favorite screen assassin. 
Despite Reeves' well-known aversion to the spotlight and the paparazzis, he lives in the ultimate celebrity Mecca – Los Angeles.
Given the actor's bulletproof privacy, you might think he lives in an ultra-modern, ultra-secluded hut somewhere in the mountains, away from the public eye. Instead, our beloved Neo lives smack-dab in the heart of L.A., up in the Hollywood Hills.
Everything we know about Keanu Reeves' house
We do respect Keanu's desire for privacy, so we're not going to give you his address (even though you might already know it). But we are going to give you a few details on where and how your favorite leading man spends his time.
Hollywood badass Keanu Reeves lives in a 5,607-square-foot home in the glamorous Hollywood Hills enclave.
His neighbors include Leonardo DiCaprio, Ariana Grande and Calvin Klein, so he's definitely in good company. The super-pricey home featured in Netflix's Selling Sunset is also located in this neighborhood.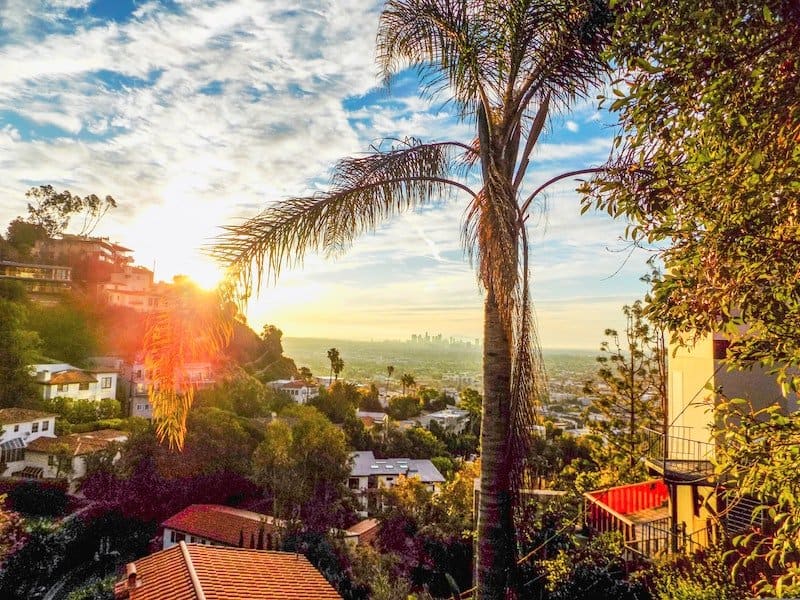 According to Realtor.com, Reeves' home is not too shabby, to say the least. His house is currently valued at $8.7 million, which is 203% higher than the median listing price in the neighborhood. What's more, Reeves' home appreciated $3.86 million since it was last sold back in 2003.
Now, we've talked a lot about the actor's super-private life, so naturally, we don't have any interior shots of the house or any details on how he and his girlfriend Alexandra Grant might've decorated.
All we know is that the 0.41-acre property includes two bedrooms and three bathrooms, as well as a three-car garage and a gorgeous swimming pool complete with a barbecue/lounging area.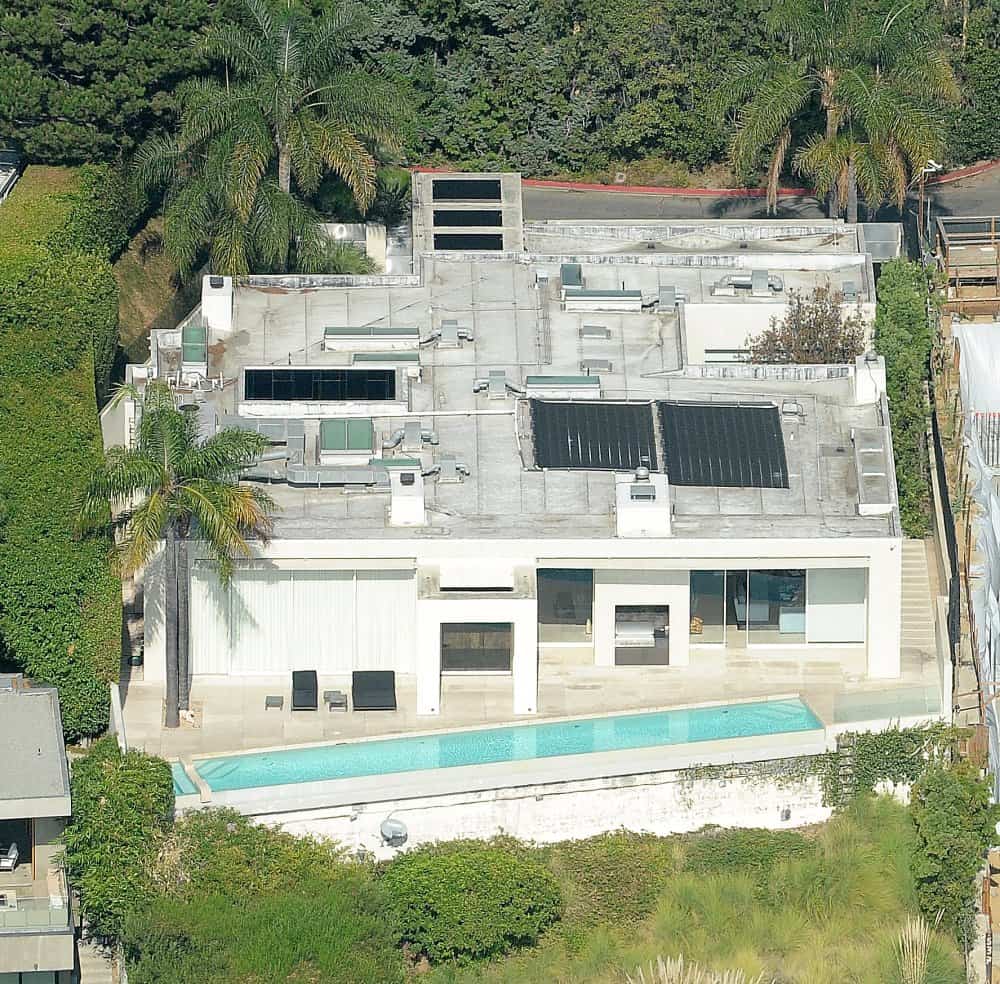 Reeves' L.A. abode was completed in 1988 and is located in a highly sought-after part of Hollywood. Rumors used to go around that the actor owned a house in celebrity-friendly Malibu, but those rumors have never been confirmed.
There's good reason to keep things private
It's easy to understand why Keanu Reeves is so focused on keeping his private life private. Back in 2014, a fan reportedly broke into the actor's home at four in the morning and simply sat in one of his chairs in the library.
The Matrix actor managed to keep his cool, speak calmly to his fan, and eventually call 911. Basically the opposite scenario to that in Knock Knock.
Fans are so obsessed with Reeves' iconic characters that they just can't stay away, and even with all the privacy, they still manage to find the actor and show up at his house unannounced. Reeves told Meaww that even in Los Angeles, where people are used to celebrity sightings, fans flock to his street, which isn't always fun.
"I'll come out in the morning and get my newspaper – and they're there. You feel like an animal in a cage. They visit everyone's homes and sit outside. They look at you like :'There's one!' And I get it. But walking around L.A., no one cares, pretty much."

Keanu Reeves
The mystery surrounding Keanu Reeves and his preference for privacy and living a (relatively) modest and normal life is what makes him so good at playing these dark roles. John Wick's character fits the actor like a glove, with his love of motorcycles, puppies, gorgeous hilltop houses, nice cars, and lots and lots of privacy.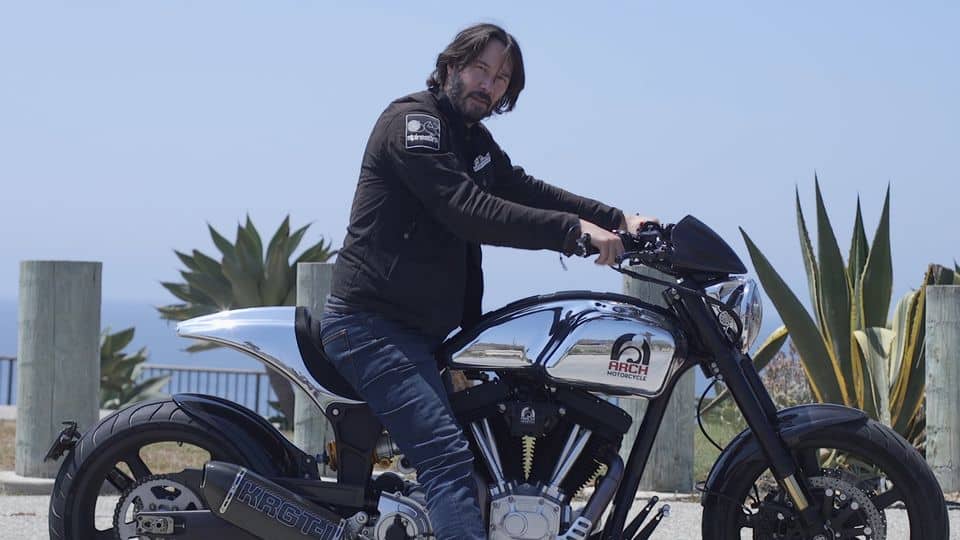 But despite the actor's love of privacy and seclusion, we're likely to see a lot more of him in the near future. The Matrix 4 is already in post-production, John Wick will return with a Chapter 4 (and 5!), and he also made an appearance in the much-awaited Cyberpunk 2077 video game.
This means that Keanu Reeves will have to get used to fans flocking to his front gate.
More celebrity homes
Inside Supernatural Star Jensen Ackles' 'Very Hip' Lake House in Austin
Dwayne 'The Rock' Johnson's $27.8M Mansion Is a Piece of Real Estate Heaven
Robert Downey Jr. Lives in this Charming Windmill House in the Hamptons
George Lucas' Skywalker Ranch is a Fanboy Paradise with Victorian Roots