Amid his divorce from wife Yael Cohen, manager-to-the-stars Scooter Braun has reportedly paid a whopping $65 million for a striking newly-built Los Angeles mansion.
Braun's purchase of the sprawling contemporary home marks a new record for the area, solidifying the music mogul's position as one of the wealthiest and most influential names in the industry.
The record executive shot to stardom after discovering Justin Bieber when he was only 12 years old. After seeing a YouTube video of the Canadian singer performing a cover of a Ne-Yo song, Braun flew Bieber and his mother to the U.S. and introduced him to top names in the music biz like Justin Timberlake and Usher.
Within a few short years, Bieber became one of the biggest pop sensations in the world, skyrocketing Braun's career. He then went on to manage some of the biggest names in the music biz — including Kanye West and Taylor Swift (whom he had a very public fallout with in 2019, which kickstarted a year-long battle for the rights to Swift's master recordings of her earlier works).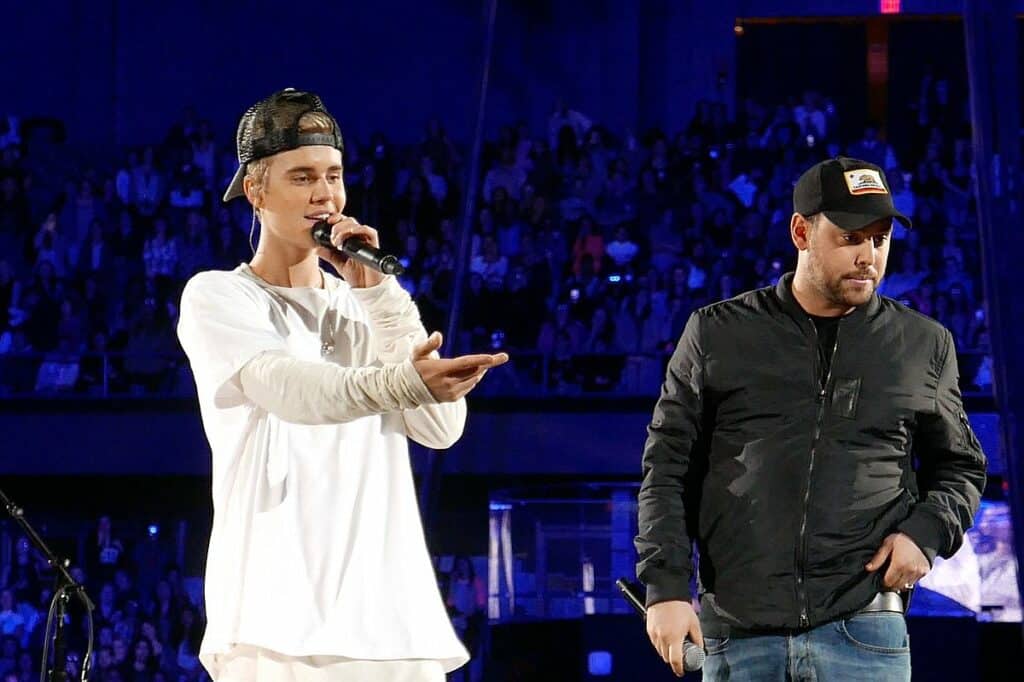 Scooter Braun's most recent talent roster includes names like Ariana Grande, Demi Lovato, David Guetta, Hillary Duff, and the Black Eyed Peas. This, coupled with a few wise business moves — in April 2021, Scooter sold his music investment firm, Ithaca Holdings, to a South Korean conglomerate for $1 billion — brought his net worth up to an estimated $400 million.
It then only makes sense that Braun's new bachelor pad is an extravagant newly-built mansion in the upscale Brentwood neighborhood which came to market just a couple of months prior to the sale with a staggering $70 million asking price.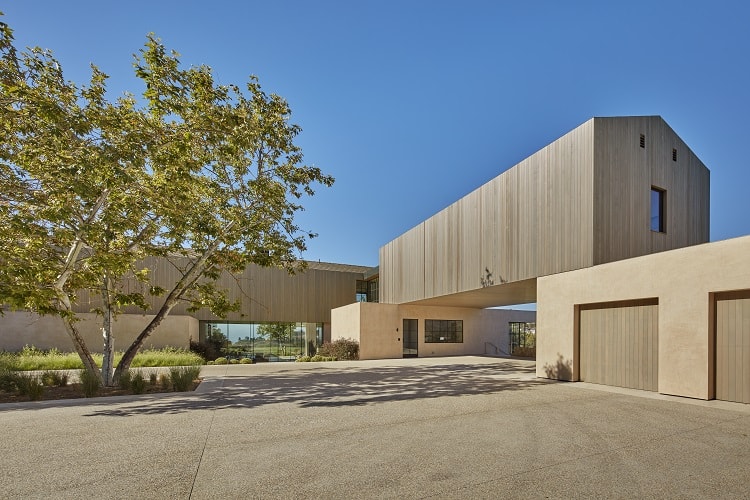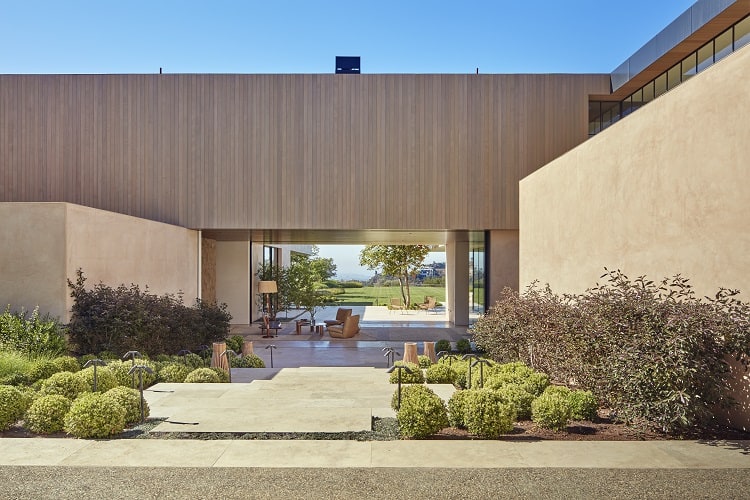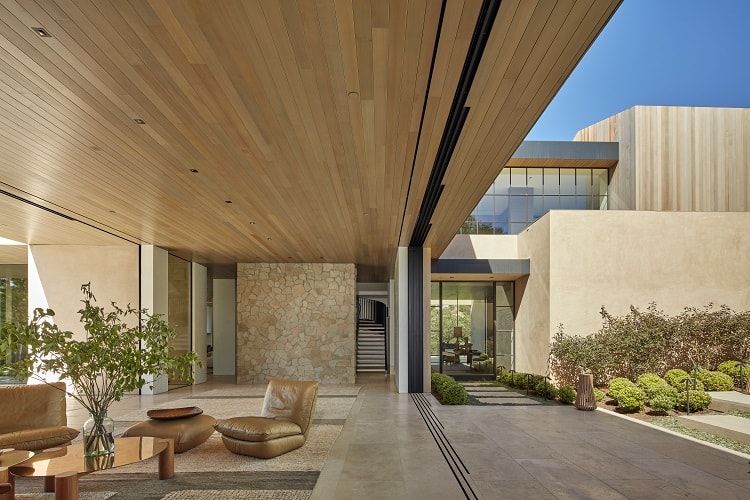 Despite selling $5 million short of its ambitious asking price of $70 million, the sale marks a resounding success for celebrity brokerage The Agency (Blair Chang had the listing).
Properties in this price range can take years to sell, and often go through several price cuts before landing a buyer. The sale also marks a new record for the celeb-heavy neighborhood.
It's easy to see why Braun — whose full name is Scott Samuel Braun — was drawn to the contemporary home.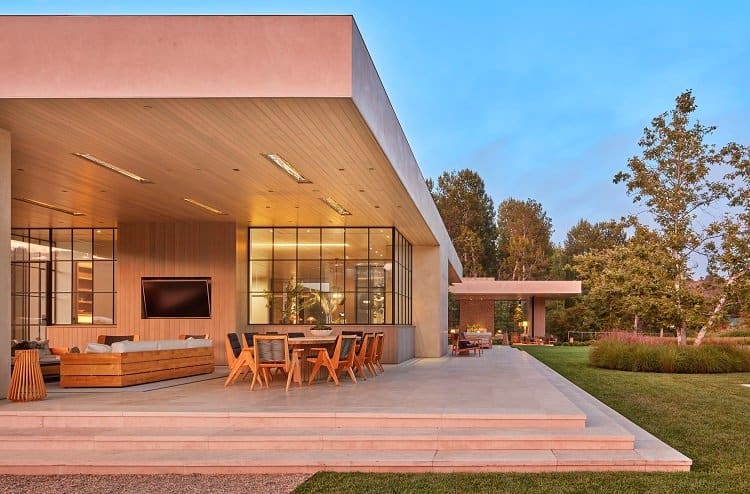 With a distinct architecture, warm and inviting (yet still remarkable) interiors, and a never-ending list of amenities, the Brentwood property is a rare gem.
Credit for that goes to the powerhouse team behind the project, which consists of award-winning architect Noah Walker, AD 100 interior designer, Jamie Bush, and renowned landscape designer, Christine London LTD, who all worked together to bring this tour de force to life.
Set on a sprawling four-acre lot, Scooter Braun's house has six bedrooms and 12 bathrooms alongside many recreation rooms — all spread across approx. 19,000 square feet of indoor space.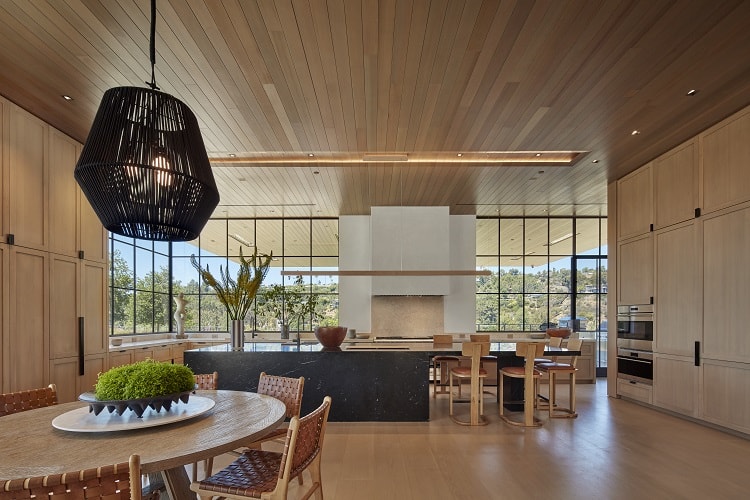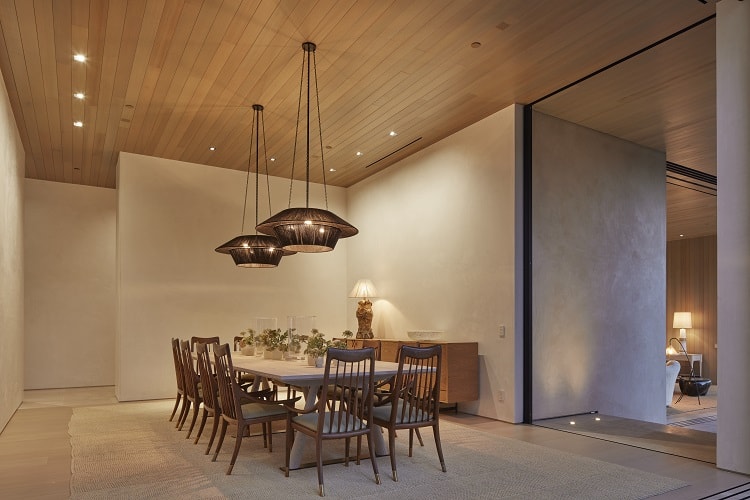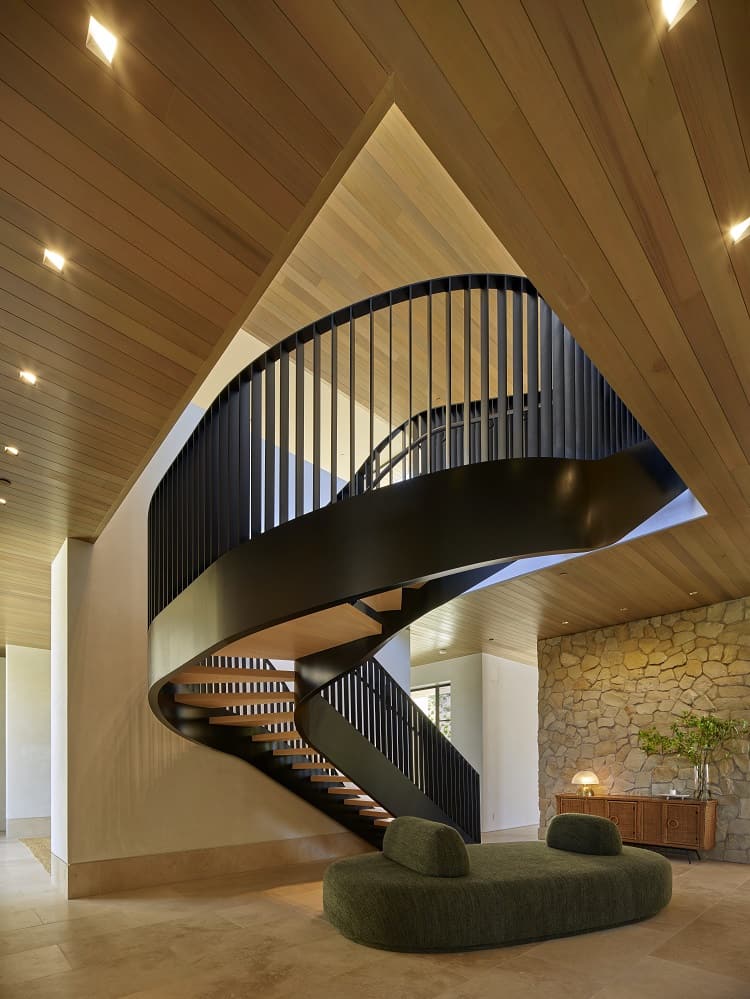 The clean-yet-sophisticated interiors bear the signature of Jamie Bush, who is recognized for his ability to blur the lines between the architecture of a building and its interior design.
His design style, combined with Noah Walker's approach to architecture — centered on creating modern structures that are warmly minimal with careful considerations of light, space and the unique qualities of each project's location — created a truly outstanding home.
The entire home has been envisioned as a relaxation oasis. But just in case that's not enough, the primary suite has been contained in its own wing, to ensure maximum privacy.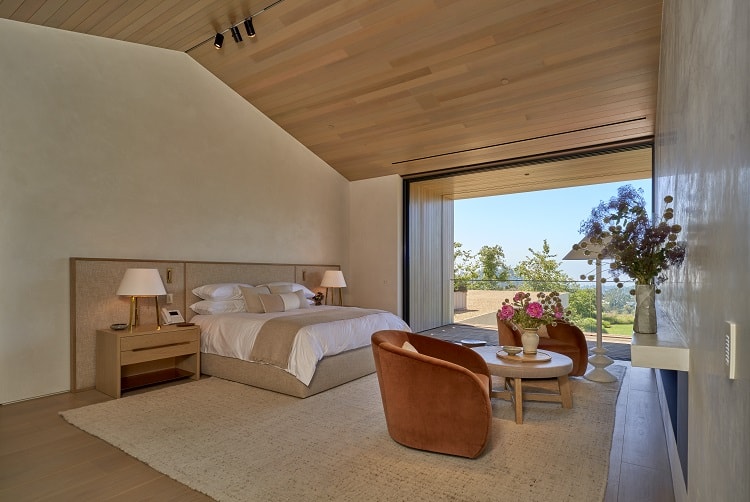 The bedroom suite has a sitting area separated by a double-sided fireplace and dual Poliform walk-in closets. Sliding doors open to balconies overlooking the large grassy yard, presenting views that extend across the canyon to the ocean.
It also has a downright impressive ensuite bathroom with dual vanities and a freestanding tub, a chaise lounge and a outdoor lounge seating area.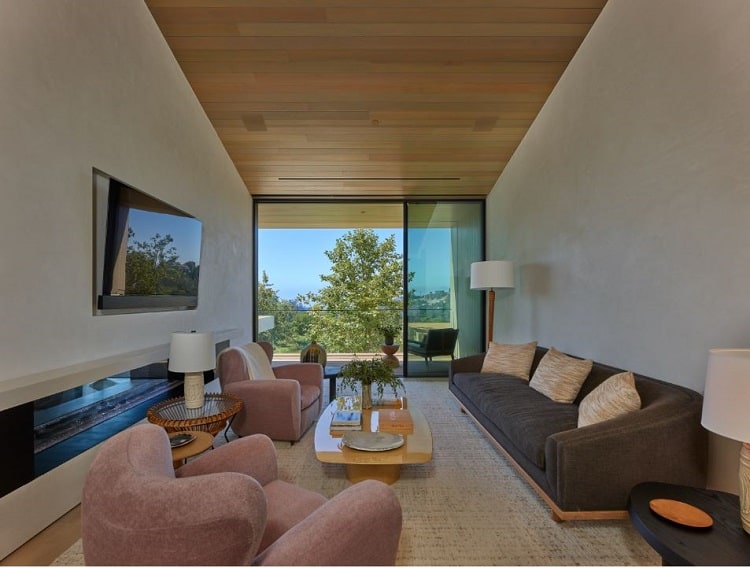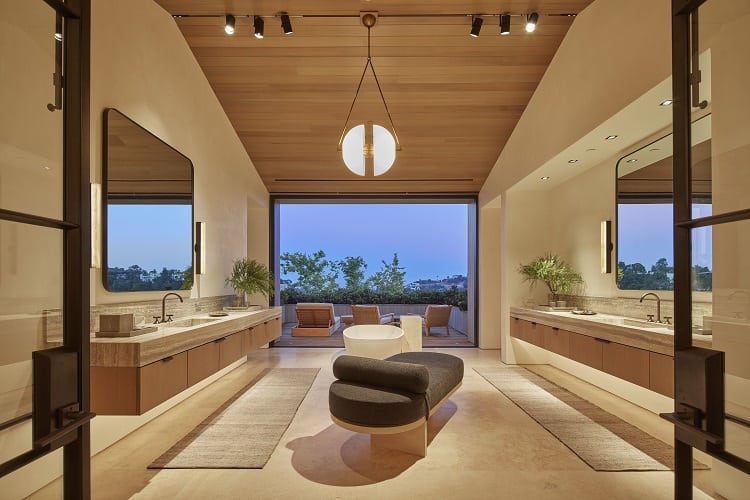 The $65 million property doesn't disappoint when it comes to its amenities roster, providing plenty of spaces for both work and play.
There's an upper level home office whose views extend to the ocean and a main level office with a dedicated outdoor seating area and a private entrance, giving Braun ample choices of where to set up shop, work-wise.
Opportunities for entertainment and recreation abound with a nice home theater — which seats 12 and includes acoustical wall paneling and a commercial cinema-quality Sony projection system — a spacious family room, 1,650-bottle wine room and a bar/card room.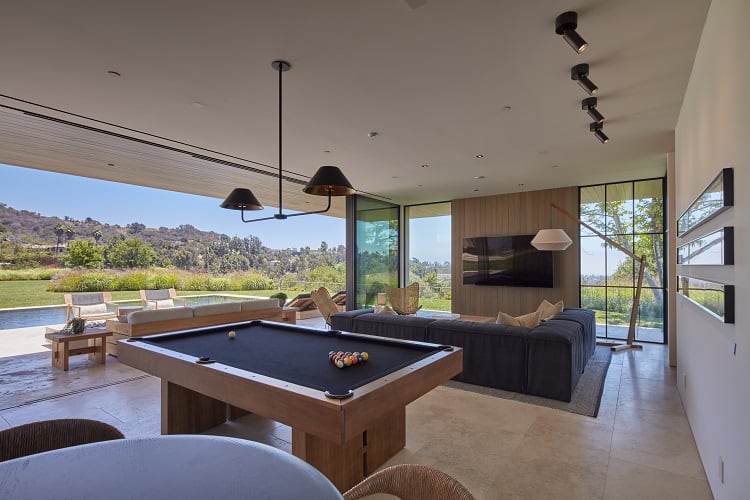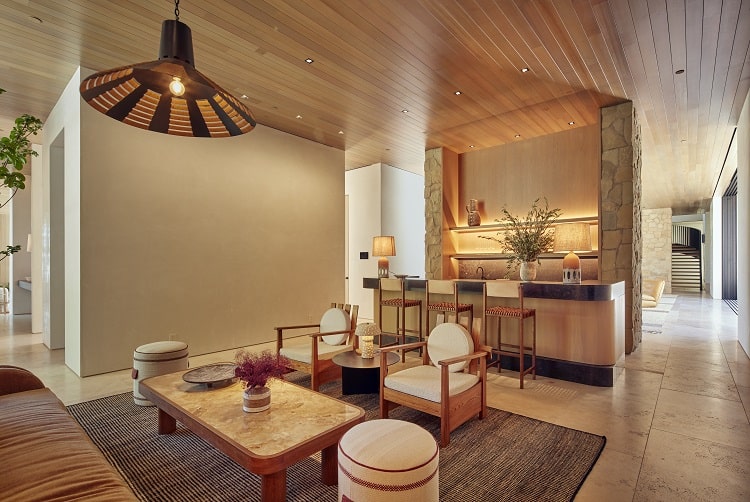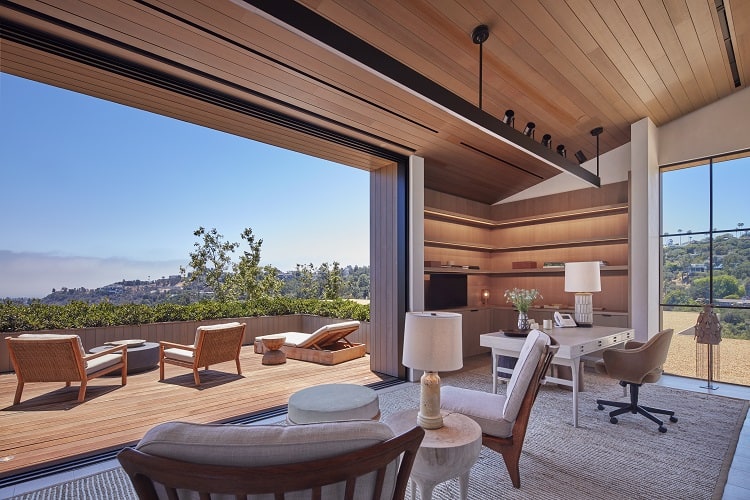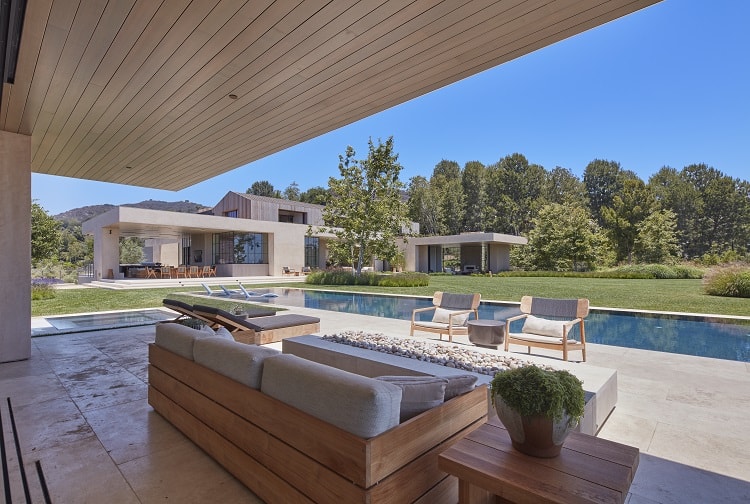 The Brentwood home comes with both an indoor and an outdoor pool, as well as a gym with a steam room.
There's also a separate guest house on the property where Scooter Braun can welcome his famous friends for an extended stay. It's a full-fledged house with a living area, dining area, bedroom, bathroom, kitchen and washer/dryer.
The media mogul's real estate spending spree comes soon after he filed for divorce from Yael Cohen, his wife of 7 years. Yael and Scooter have three children together and will be co-parenting, which explains why Braun didn't want to leave Brentwood (where, up until recently, they shared a home set across the street from Yael's parents).
Lead image credit: Property photo – Benny Chan courtesy of The Agency; Scooter Braun – Ashley Graham, CC BY 3.0, via Wikimedia Commons
More celebrity homes
Everything We Know About Adam Levine's House in Los Angeles
Spotlight: The Razor House — Alicia Keys and Swizz Beatz' Crazy Mansion
Tommy Lee Pays $4.15 Million for a Japanese-Inspired Sanctuary Home
Tour Kendall Jenner's House: A Peaceful, Art-Filled Home in Beverly Hills