Maroon 5 frontman Adam Levine is once again making waves in the real estate world.
The artist and his supermodel wife, Behati Prinsloo, have sold their family home in the upscale Pacific Palisades neighborhood of Los Angeles, cashing in big from the sale.
The 10-bedroom home (which we've covered extensively in the past) sold for a whopping $51 million — after hitting the market just a few months back with an ambition asking price of $57.5 million.
That's almost $20 million more than they paid for the property back in 2018, when they purchased it from newly divorced couple Ben Affleck and Jennifer Garner.
After news of the recent sale broke out, many were left wondering: where will Adam Levine live now with his Victoria's Secret Angel wife?
Luckily, the A-list couple planned ahead — and likely factored in a speedy sale — as the two snapped up another striking celebrity compound. Only this time, their location of choice isn't Los Angeles, but another celebrity heavy California community.
At the end of March, shortly after listing their Pacific Palisades abode, Adam Levine and Behati Prinsloo paid $52 million for Rob Lowe's former Montecito mansion.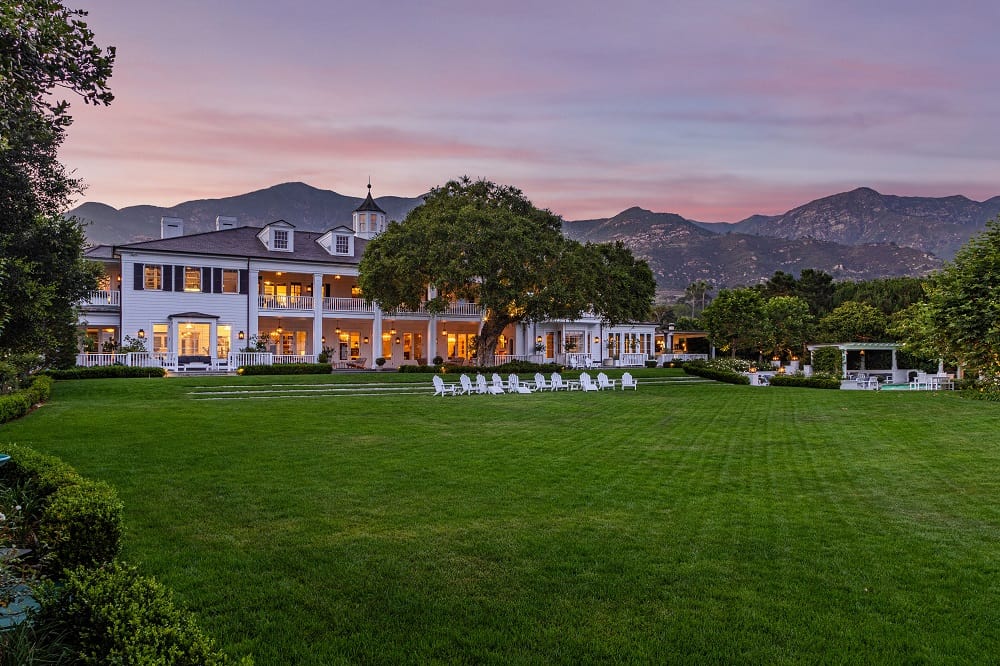 Custom-built for Lowe back in 2009, the sprawling home is known as Oakview Estate.
The property's grounds span over 3.4 carefully manicured acres, anchored by a two-story, six-bedroom house that boasts horizon views of the bright blue Pacific and Channel Islands.
Continue reading all about Adam and Behati's ever evolving real estate portfolio and get the scoop on their latest luxurious digs.
The A-list couple sold their Los Angeles home for $51 million
After their nuptials in 2014, A-list couple Adam Levine and Behati Prinsloo started building their family and welcomed daughters Dusty Rose in 2016 and Gio Grace in 2018.
But prior to becoming mommy and daddy, the handsome couple added real estate investors to their impressive resumes.
In 2018 alone, the couple shelled out over $65 million (!) in real estate.
Half of that went on a lavish $34 million estate in Beverly Hills, and the other $31,950,000 million bought them the sprawling — and equally expensive — ranch-style home in Pacific Palisades that was once the love nest of former couple Ben Affleck and Jennifer Garner.
Adam and Behati have since sold their Beverly Hills home, and now parted ways with their Pacific Palisades compound as well.
Built back in the 1930s, the couple's former family home bears the signature of lauded architect Cliff May, best known and remembered for developing the suburban Post-war "dream home" and the mid-century modern design.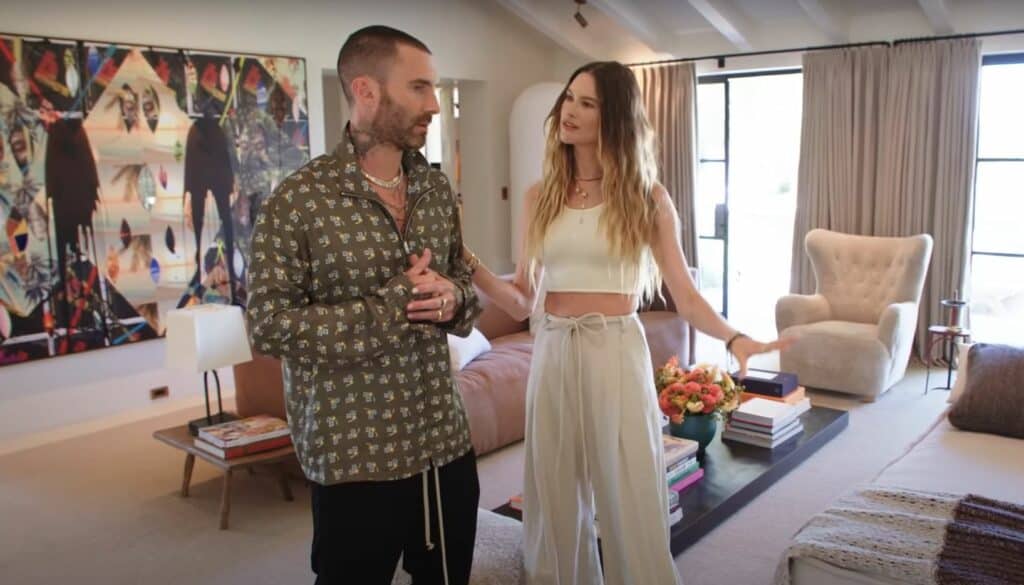 The Pacific Palisades mansion (which also graced the covers of Architectural Digest not too long ago) was extensively renovated by the couple with the help of mother-and-son design duo Kathleen and Tommy Clements well before it was listed for sale.
All the details on their move to Montecito
So where are the two A-listers going?
Even before finding a buyer, the Sugar hitmaker and the South African supermodel purchased a posh property in Montecito.
Coughing up a cool $52 million, Adam and Behati bought an oceanside estate that was once owned (and custom-built) by none other than Brat Pack star Rob Lowe.
As it turns out, the parents-of-two are big fans of Montecito. In 2021, Adam and Behati flipped an estate in the upscale neighborhood with a $5.8 million profit (in just three months), Dirt reports.
A closer look at Behati Prinsloo and Adam Levine's house in Montecito
In 2005, Rob Lowe and wife Sheryl Berkoff purchased 3.5 acres of lush land in Montecito, the upscale community in Santa Barbara County — an enclave that's been in the spotlight in recent years after royal couple Meghan Markle and Prince Harry moved to the area.
Custom designed by Don Nulty and built in 2009 for the Lowe-Berkoffs, the custom compound sold in the fall of 2020 for $44.5 million to Jack McGinley, a healthcare-focused private equity exec, and his wife Julie.
Now owned by the Prinsloo-Levine family of four, the estate is a true show-stopper.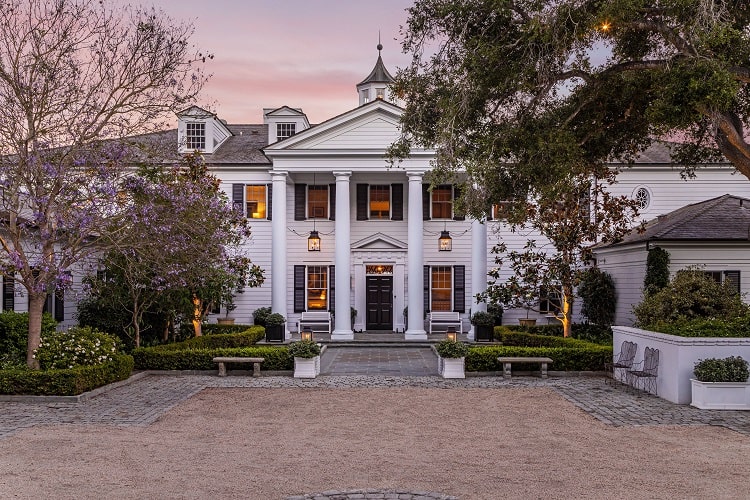 The 10,000-square-foot main house, brimming with breathtaking classic American manor details, features soul-soothing elements and chic modern comforts.
Offering 6 bedrooms and 8 full baths, the interior boasts a chef-caliber kitchen, multiple formal and informal living areas, a well-appointed master suite, an additional catering kitchen, a wine room, and a state-of-the-art professional theater.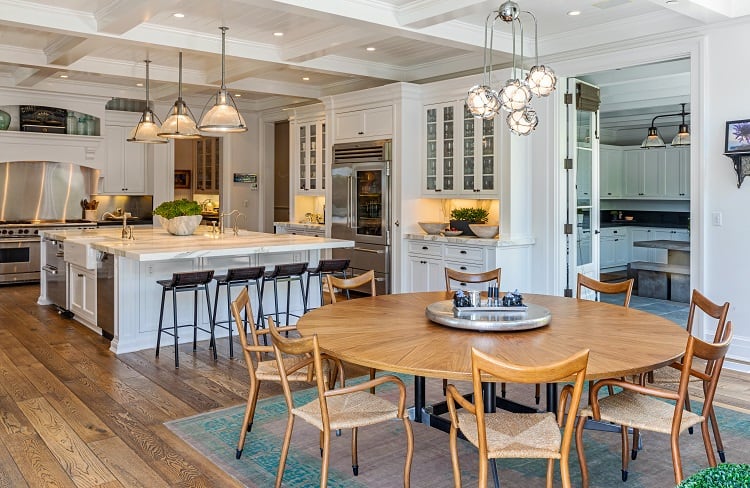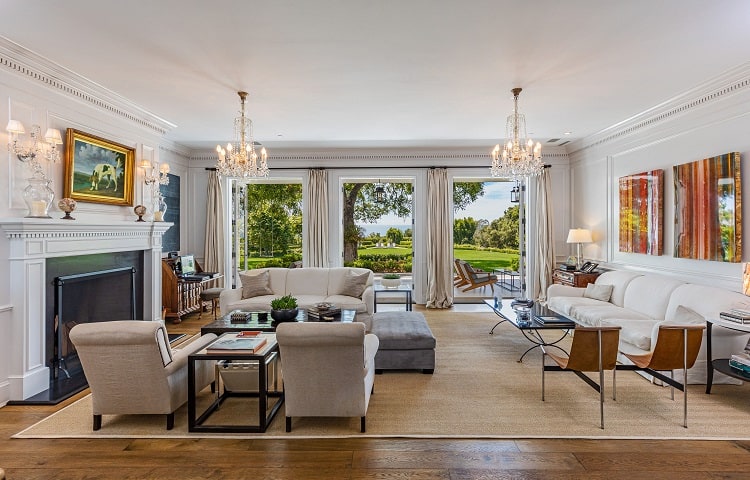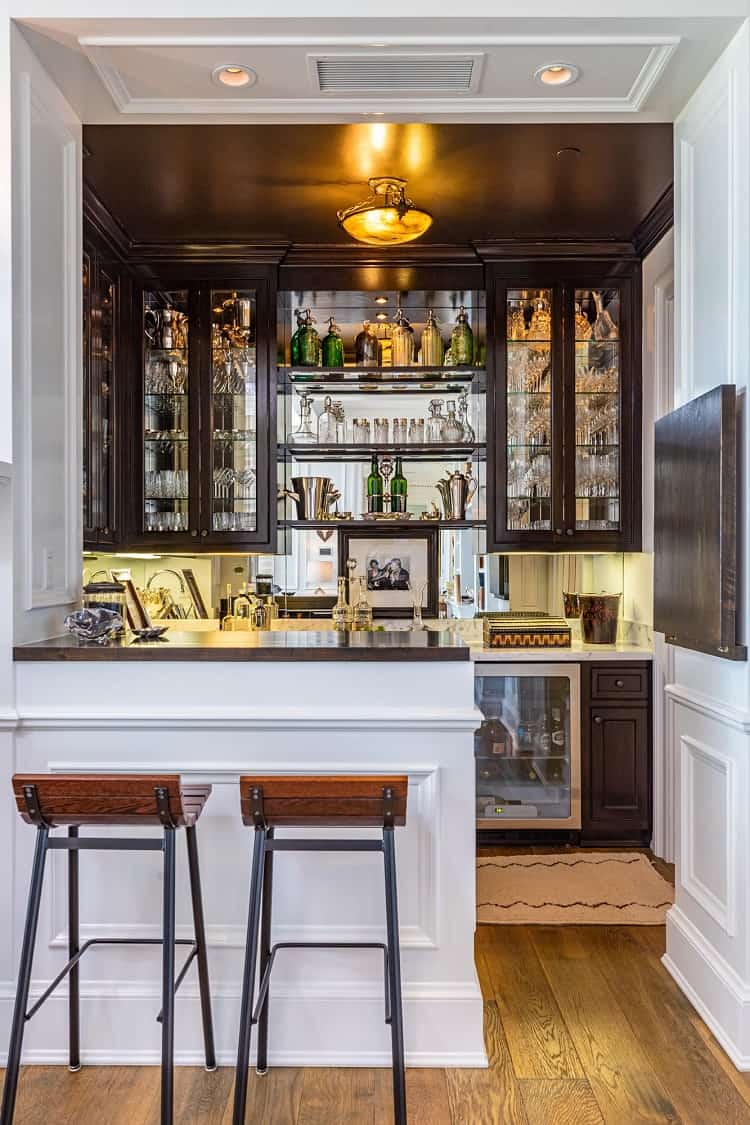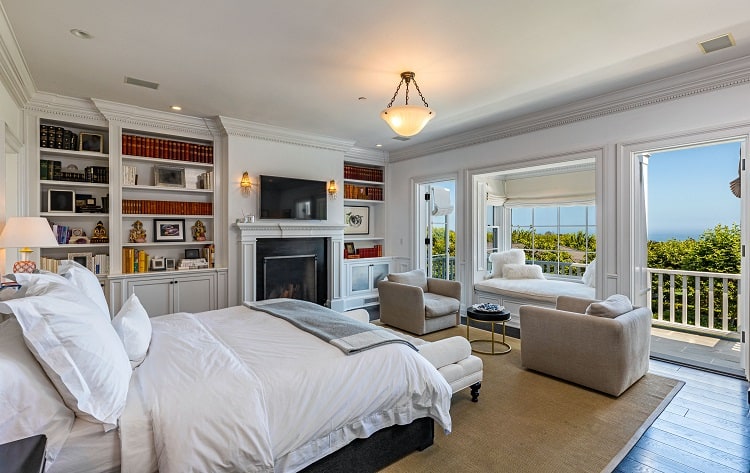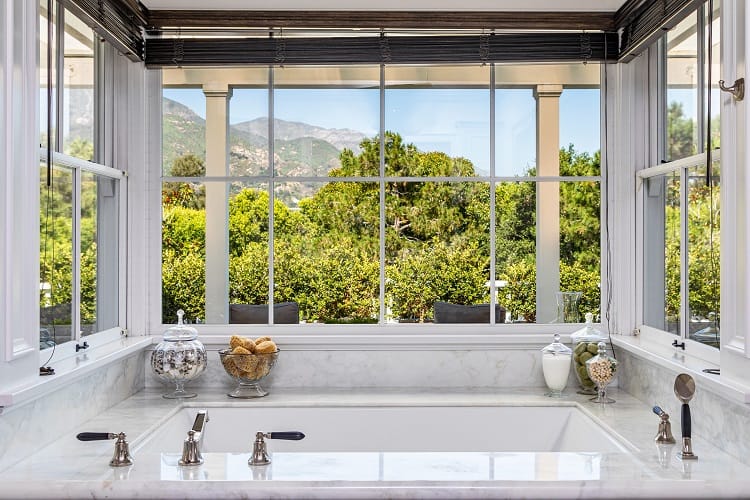 The grounds include a two-bedroom guest house and a pool house, which offers another bedroom.
On the back of the main house, the Prinsloo-Levines will soak up the sun (and the spectacular views) on the extensive porches that overlook the Pacific Ocean.
Not to mention, the luxurious outdoor amenities including a living area with a fireplace, a pool, and a sunken tennis court.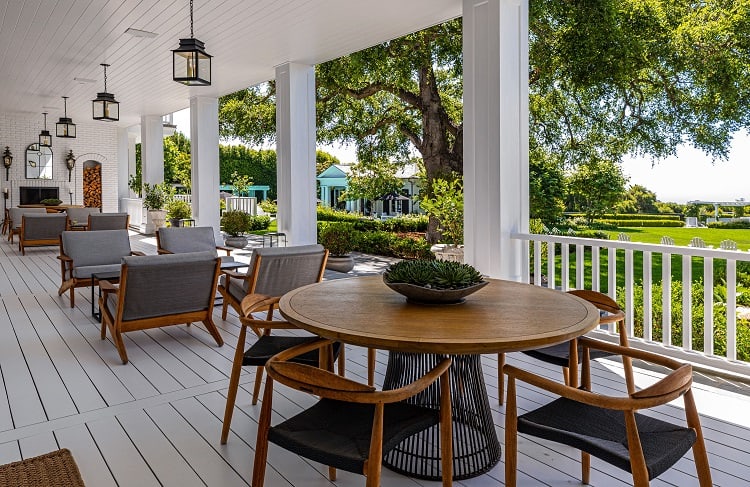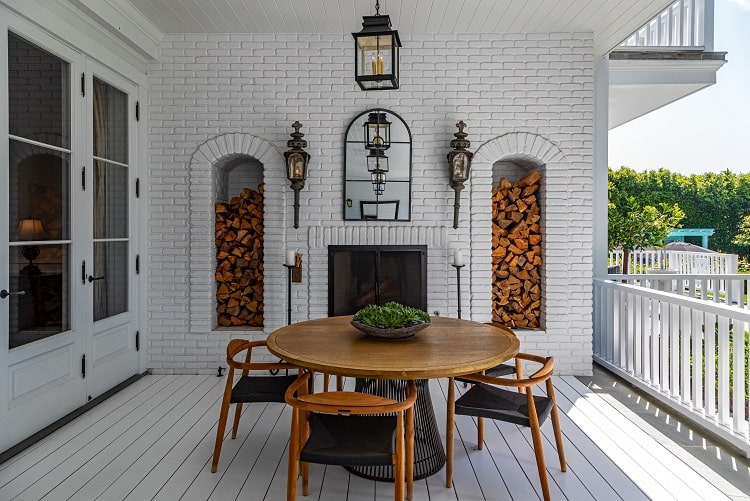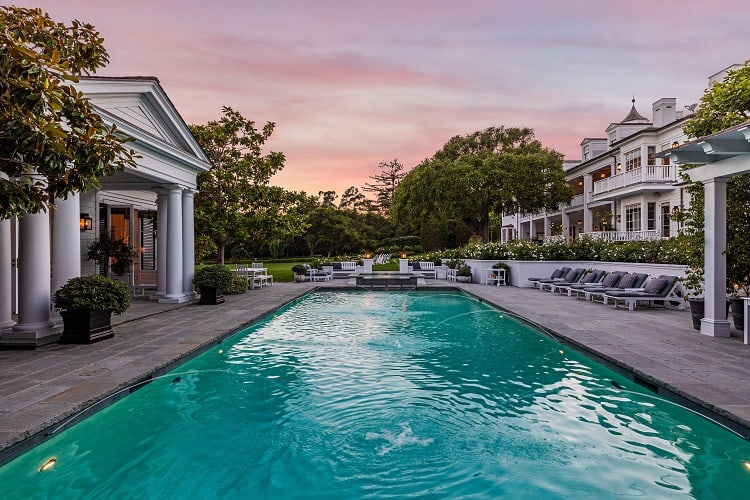 For a closer look inside Adam and Behati's newly acquired Montecito mansion, check out our past coverage of the stunning California compound.
Though given the couple's extensive track record of renovating already-jaw-dropping homes, we're looking forward to the changes they're about to make — before the property resurfaces on the market with an even more ambitious price tag.
More celebrity homes you'll love
Britney Spears' House is a $7.4M Palatial Estate Fit for the Princess of Pop
Take a Tour of Lenny Kravitz's House, a Massive 1,000-acre Farm Compound in Brazil
Adele Buys Stallone's Mansion, One of the Most Expensive Celebrity Homes in Recent History
Grammy Award Winner Doja Cat Lives in a $2.2M Beverly Hills Home With Distinctive Flair