Superstar singer Lizzo recently bought her own fancy home in Los Angeles and we couldn't be happier for her. The hardworking, lovable star who said she has dedicated her life to making positive music paid $15 million for the star-studded property in late 2022.
In her first interview about her new digs she described it as a "cool person house" and given that the talented flute player can twerk while playing the instrument, this is the perfect house for her.
We have all the deets on the singer's new haven right here. On social media, the Detroit-born, Houston-bred Truth Hurts sensation — whose real name is Melissa Viviane Jefferson — has posted glimpses of her new home so it's no secret that she loves to show it off and we're here for it.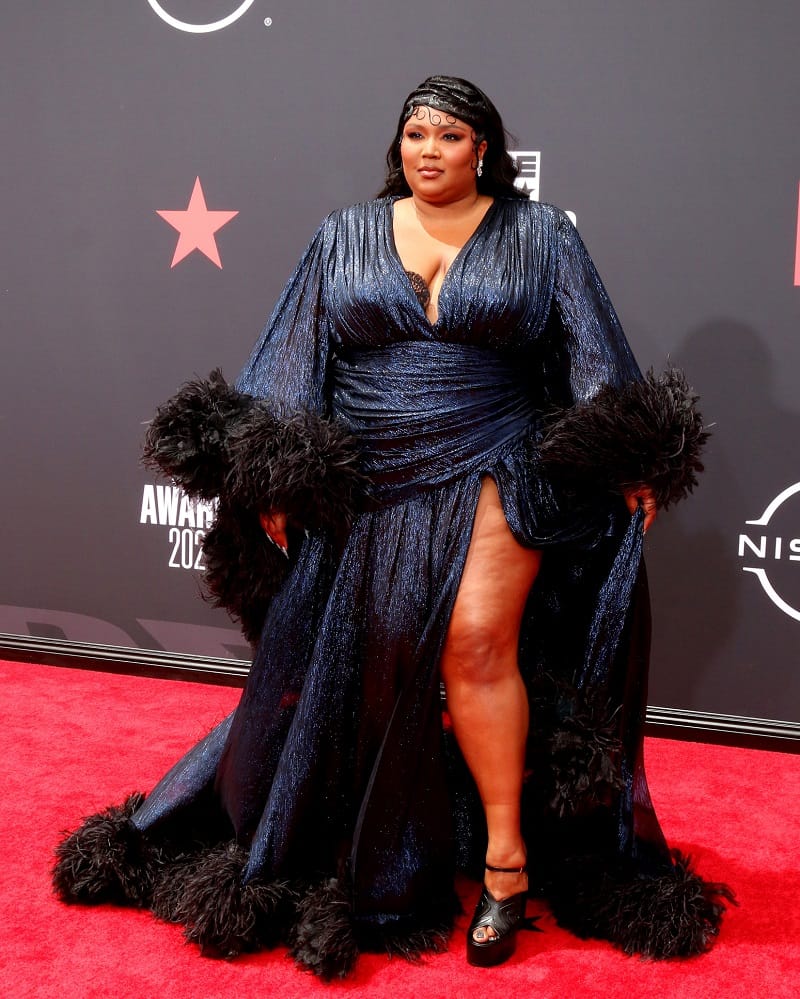 The lavish estate is a milestone for Lizzo
In her network TV interview with CBS Sunday morning, Lizzo showcased the breathtaking home for the first time, and described it as a "peaceful home" and a "cool person house."
The talented artist described herself as a "nerd who has revolutionized the music industry." She expressed her excitement about spending her first Christmas at her new house which she described as a milestone.
She bought more than half a dozen Christmas trees inside and outside of her peace palace. The singer even had a tree by the pool and as she expressed "Nothing says Christmas in L.A than a tree by the pool."
Talking about the major milestone, Lizzo opened up about her humble past and how — just a decade ago — she spent some time sleeping in other people's rooms, sleeping on their couches, and in her car gushing about how her home purchase is a dream come true for her.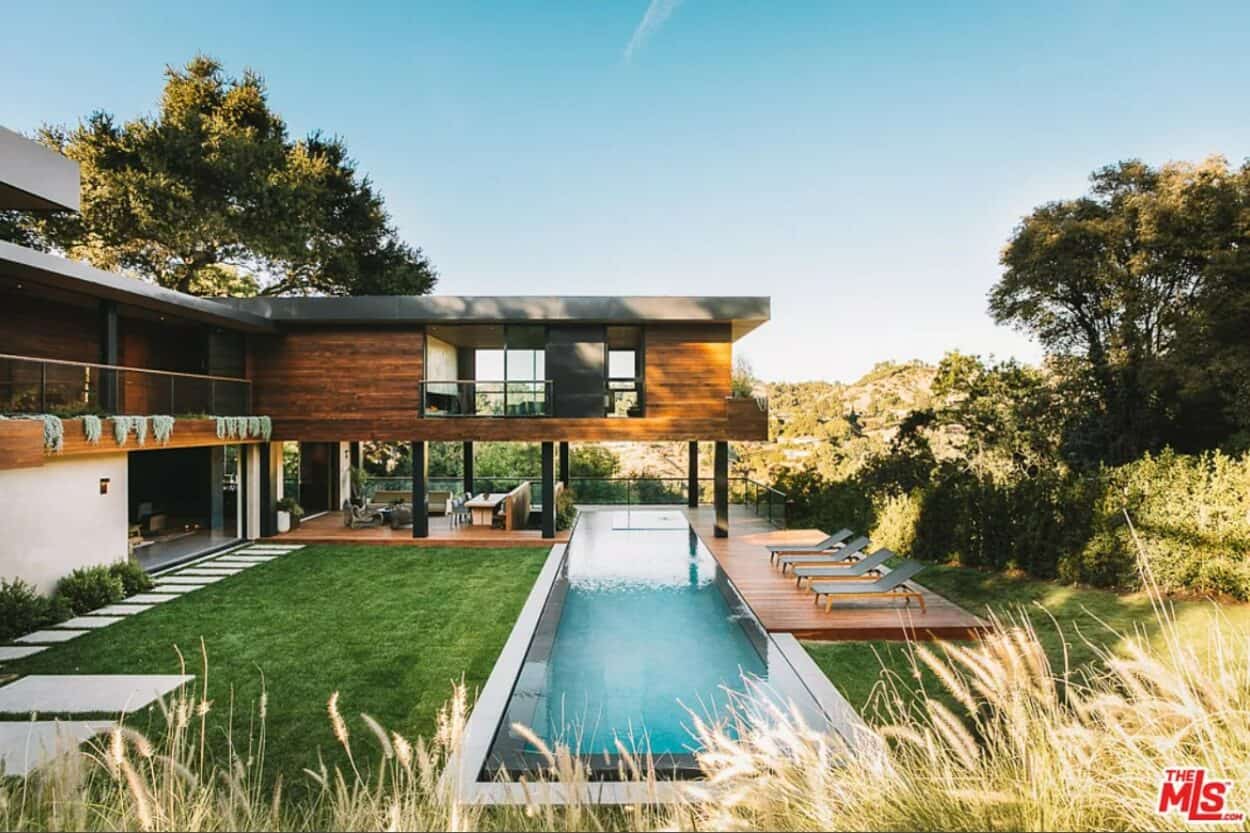 So let's take a quick tour of the Grammy Award winner's cool person house.
Lizzo's house in Los Angeles: All the deets on this fabulous treehouse-inspired abode
The singer's comfortable and serene home is a two-story set in the coveted 90210 zip code in the Beverly Hills Post Office neighborhood of Los Angeles, adjacent to the city of Beverly Hills.
Newly built in 2019, Lizzo's house has three bedrooms, three full bathrooms, and two powder rooms across 5,300 square feet of living space.
Natural light comes into most of the home through the open-air atrium which is enclosed by a glass roof. The main floor space features a minimalist formal living room and dining areas.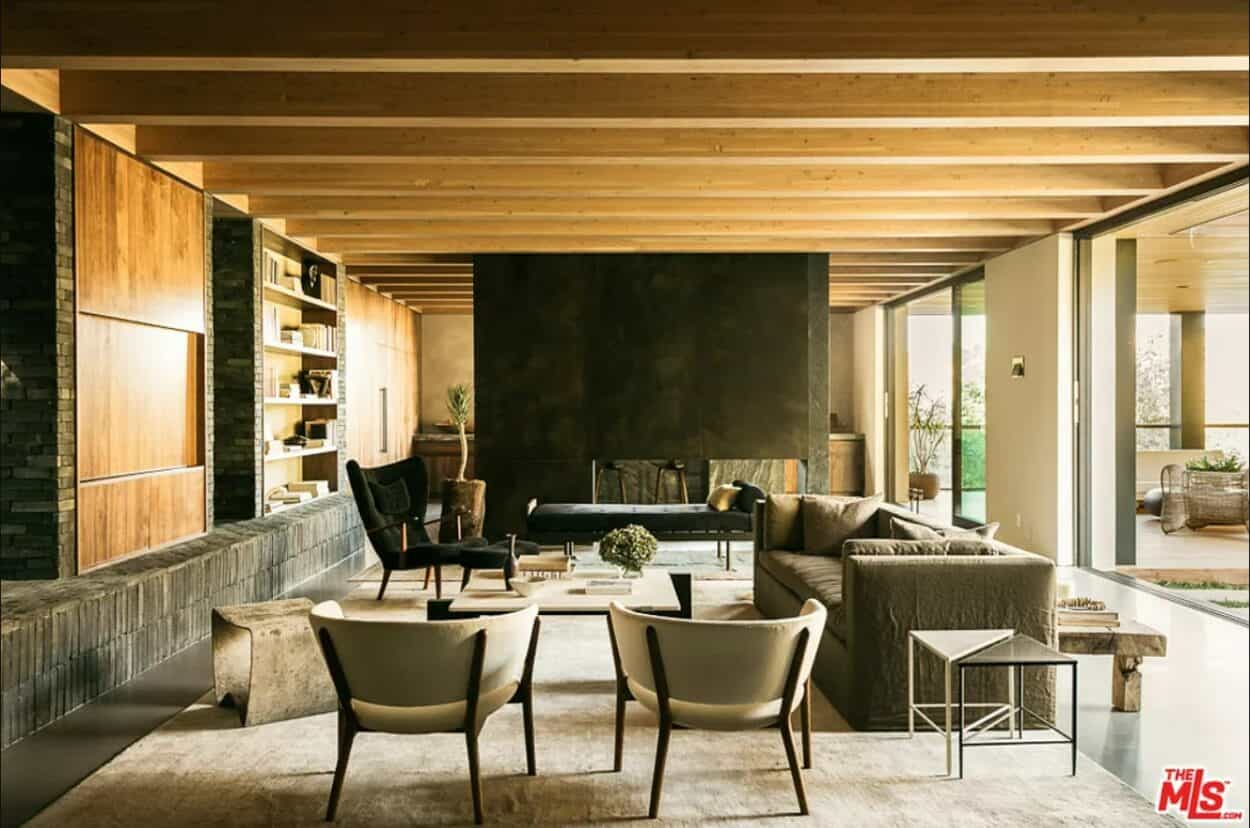 The main living room has a double-sided fireplace and sliding glass doors to the outdoor areas, with dark wood creating a soothing ambiance and gorgeous interior design.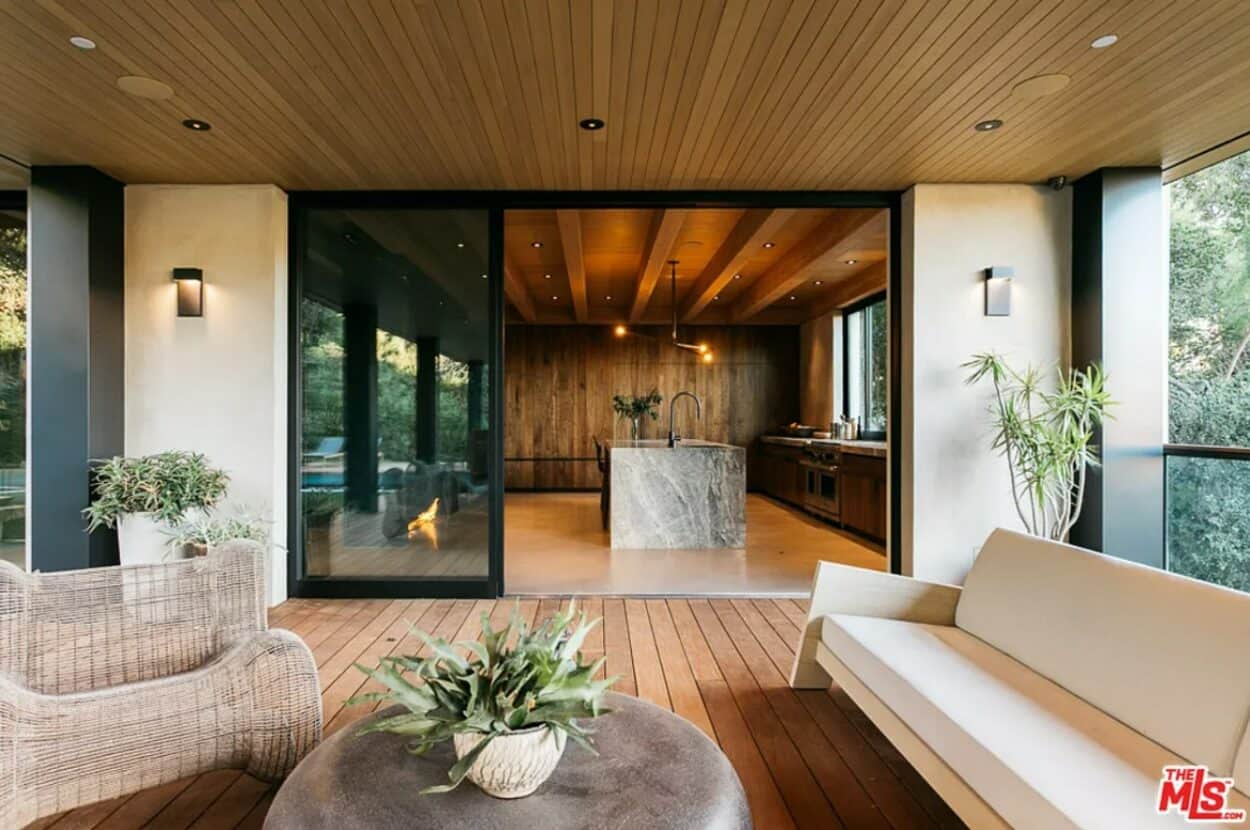 Downstairs you'll find the stunning kitchen with a striking view. It offers unique and versatile quartzite countertops and wooden chairs which add character to the kitchen. The deep, rich walnut cabinets add warmth and sophistication to the space.
SEE ALSO: Jay-Z and Beyoncé Live in a Bel-Air Mansion Fit for Royalty
Upstairs, the singer's home has walls of glass leading up to the master bedroom, a large open room with a balcony facing the backyard space. The "floating" soapstone fireplace is a notable feature in this room.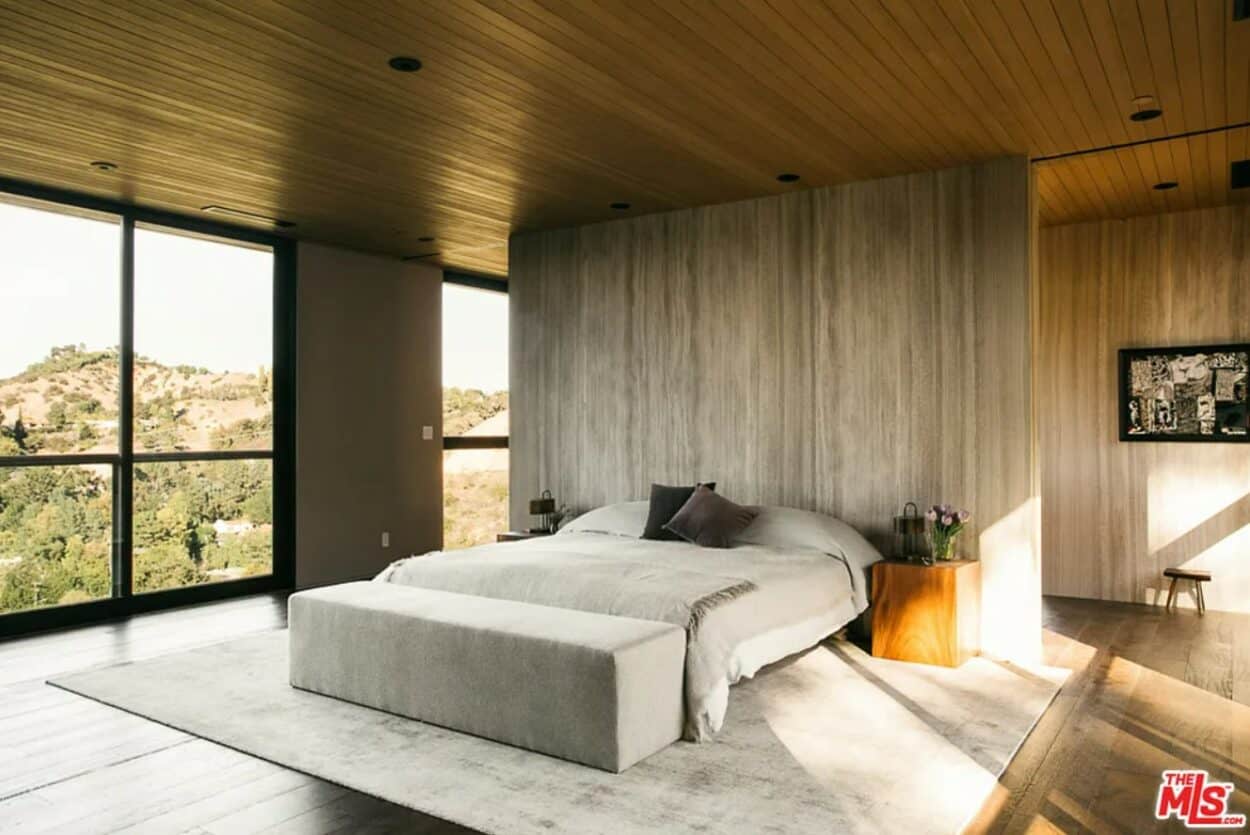 It's mainly in her bedroom that we see the talented artist and entrepreneur showcasing all the latest products from her amazing label Yitty.
According to the singer, "Yitty is already so much more than shapewear reinvented. It's a brand based on the principles of self-love, radical self-confidence, and effortless, everyday wear." Now that's a brand worth standing behind.
The luxurious master bedroom and bathroom are divided by floor-to-ceiling marble slab walls.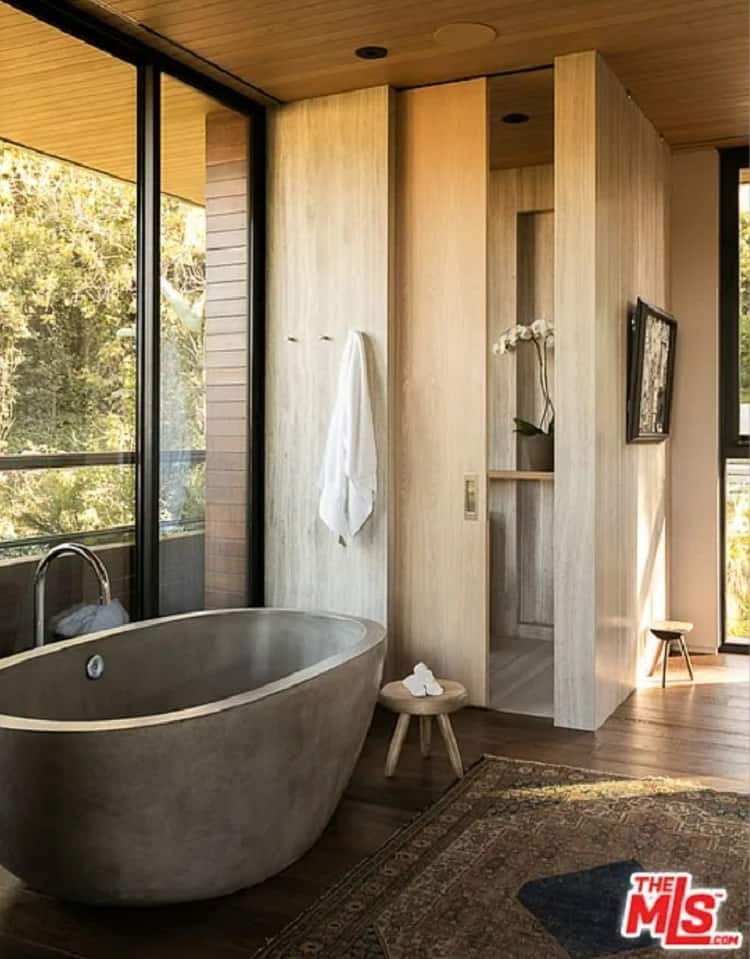 The master bathroom has a large concrete soaking tub, with tons of natural wood and of course a huge walk-in closet that has a glass-topped island fit for a queen. Upstairs is also where you'll also find a cozy soundproof home movie theater room with a fireplace.
Inside this mansion with a modern design, you'll also find a bookcase hewn from ceramic bricks and a glass outdoor area in the middle of the home.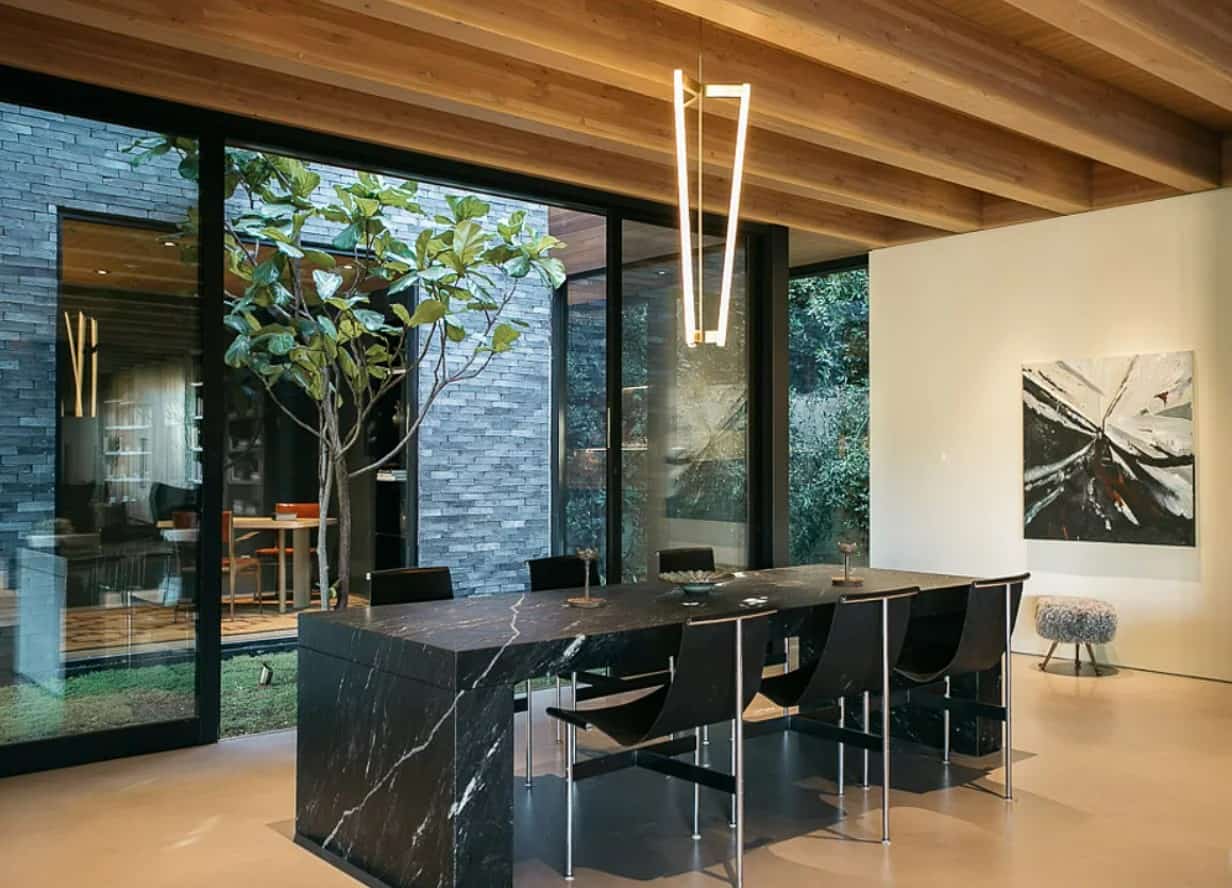 Outside, the singer can enjoy the beautiful grassy lawns. The multiple wooden decks and terraces are dark brown and made from Ipe wood which is one of the best for exterior spaces because of its durability and beauty.
SEE ALSO: Where does Bad Bunny live? His house in L.A. and past whereabouts
The 58-foot infinity swimming pool is in our view one of the biggest highlights of this gorgeous home. It flows directly underneath the master bedroom suite to the cliff's edge, directly overlooking the oak tree-filled canyon views below.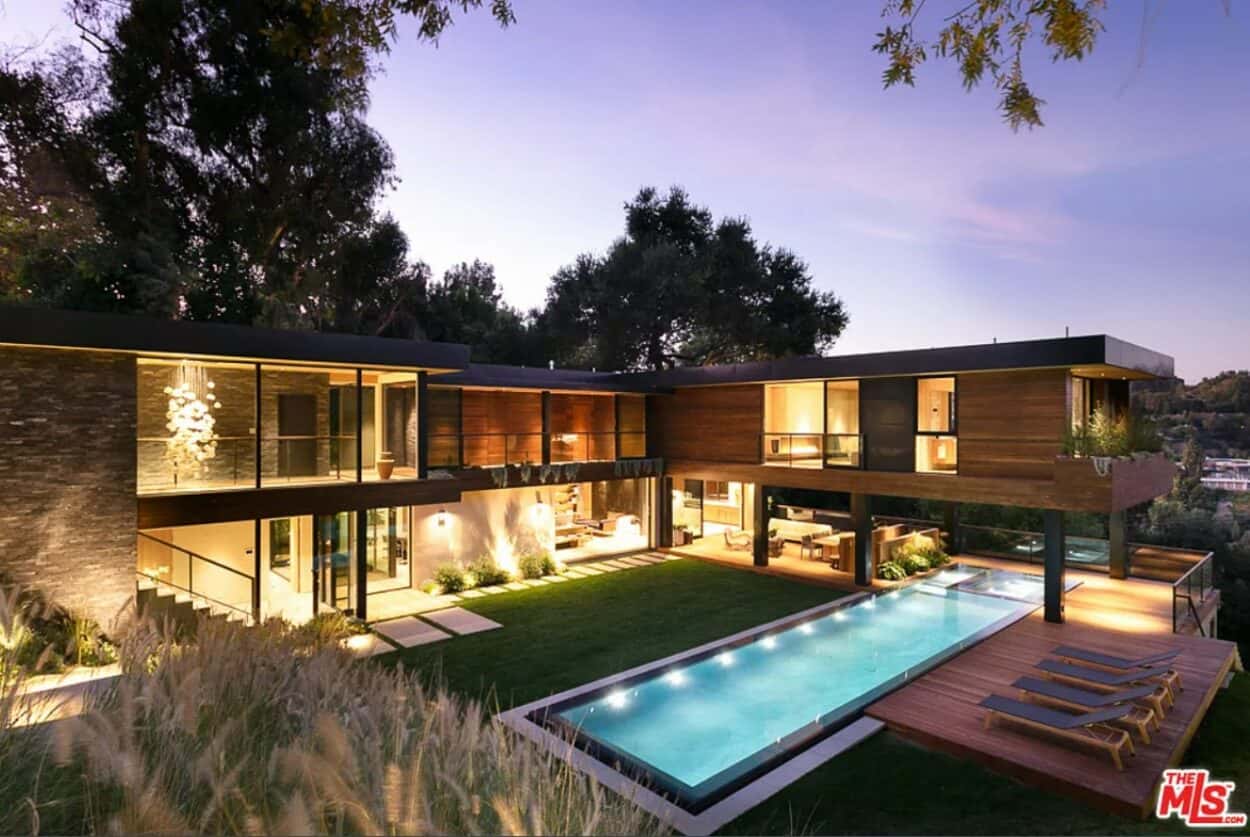 The house undoubtedly looks even better at night as it's so well-lit. There's no doubt that the lavish home is spectacular, inside and out and this lovable celebrity sure deserves it.
All the famous cool people who've stayed in the house (and her cool neighbors)
Lizzo's new home is close to celebrities such as Lisa Vanderpump, Jessica Alba, and Demi Moore. Doja Cat also lived nearby for a while, as did Britney Spears, Jack Nicholson, and Eddie Murphy.
But the superstar singer's first home doesn't just have plenty of celebrity neighbors. The trendy mansion also has a history of famous residents — and one of them is a close friend of Lizzo's.
The oak tree-studded property and massive Beverly Hills estate was once home to former One Direction member, British singer, songwriter, and actor Harry Styles.
Styles owned the property from 2014-2016 — though it's worth noting that a different house sat on the property during Harry's ownership. That house was later razed and replaced with the luxe treehouse where Lizzo now lives.
Lizzo shares new selfie with Harry Styles at #Coachella. pic.twitter.com/aSqrKJopAb

— Pop Base (@PopBase) April 23, 2022
The house isn't the only thing that links Lizzo to Harry Styles. The two are close friends and show each other so much love and support in this sweet friendship that we didn't know we needed. On Twitter, fans have now affectionately called them Hizzo and we couldn't agree more. Seems Hizzo has one more thing in common and it's this gorgeous home.
Aside from Harry Styles, the home has been a sanctuary for Alexi Rennalls of Simo Design who built homes for A-listers like Nicole Richie or Mad Men star Jon Hamm.
Lizzo brought it from longtime music executive and Warner Records CEO Aaron Bay-Schuck, who was the most recent owned of the star-studded property.
Lizzo's outstanding awards in just 3 years
When Truth Hurts hit the airwaves in 2019 and it stayed on the Billboard charts for 7 weeks as the Number 1 song, we were introduced to the amazing voice and personality of Lizzo.
She had been singing for way longer than that though. Her latest album Special came with the hit song About Damn Time which also peaked at Number 1 on the Billboard 100 for 2 weeks in 2022. 
In just 3 years, she's risen to enjoy mainstream success having won 4 Grammy Awards, a Primetime Emmy Award, 2 Soul Train Awards, a Billboard music award, BET Award, and Guinness World Record for the longest braids in the world.
One of the star's highlights was when she won her first-ever Emmy award for the groundbreaking reality series Watch out for the Big Grrrls which helped inspire body confidence among women of all shapes and sizes. 
More stories you might like
Alicia Keys' house is a modern architectural masterpiece
A closer look at Chrissy Teigen and John Legend's house, a Beverly Hills trophy home
Step inside 'The Daily Show' host Trevor Noah's swanky $12.95M penthouse
Where does Ariana Grande live? The pop star's many luxury houses