When it comes to Hollywood power couples, it doesn't get much more famous than Chrissy Teigen and John Legend.
Married since 2013, the Sports Illustrated swimsuit model-turned-cookbook-author and the EGOT-winner both have impressive resumes — and they've added savvy real estate buyers to their credentials. 
As proud owners of a custom-built, 6-bedroom mansion in Beverly Hills, the A-listers are finally feeling settled in their new home, and have spoken publicly about their new family life after the trauma of losing a child.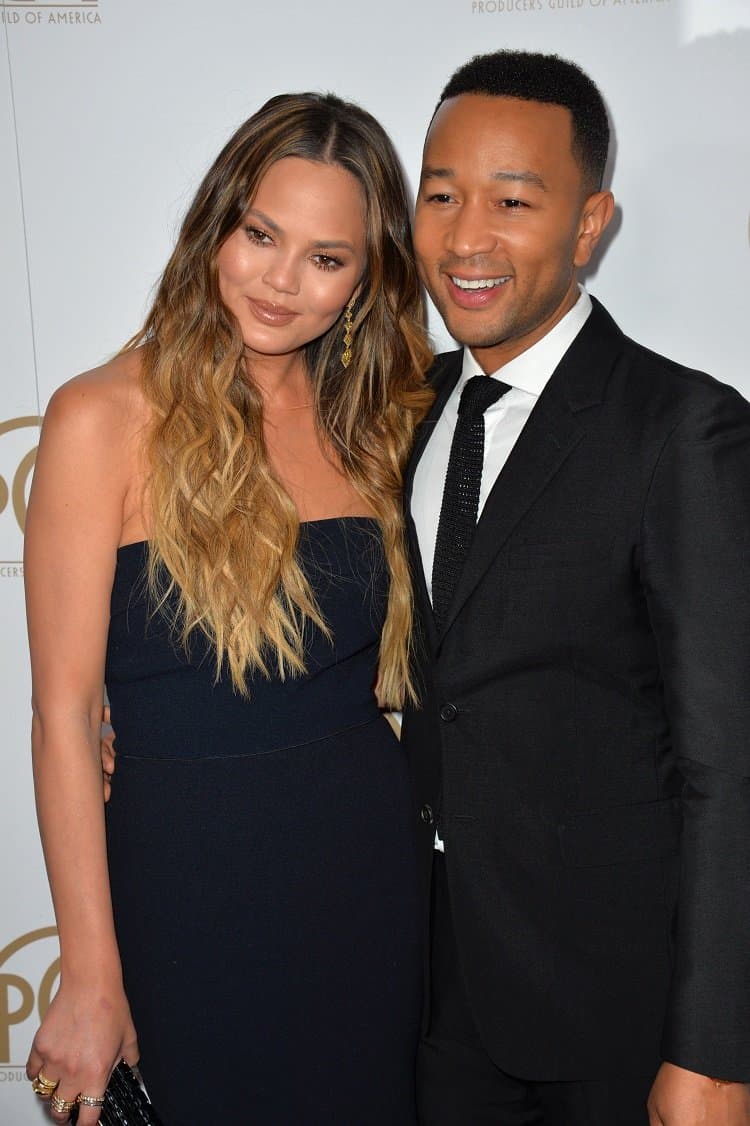 Continue reading about their big move from a memory-filled house into their new home and a fresh start for the talented family.
A hard, but important move for the family-of-four
Teigen and Legend paid a whopping $17,500,000 for the contemporary mansion in the star-studded 90210 zip code in Beverly Hills.
If you think that's a steep price to pay, know that the couple bought the house right after listing their long-time home (also in Beverly Hills), for close to $24 million.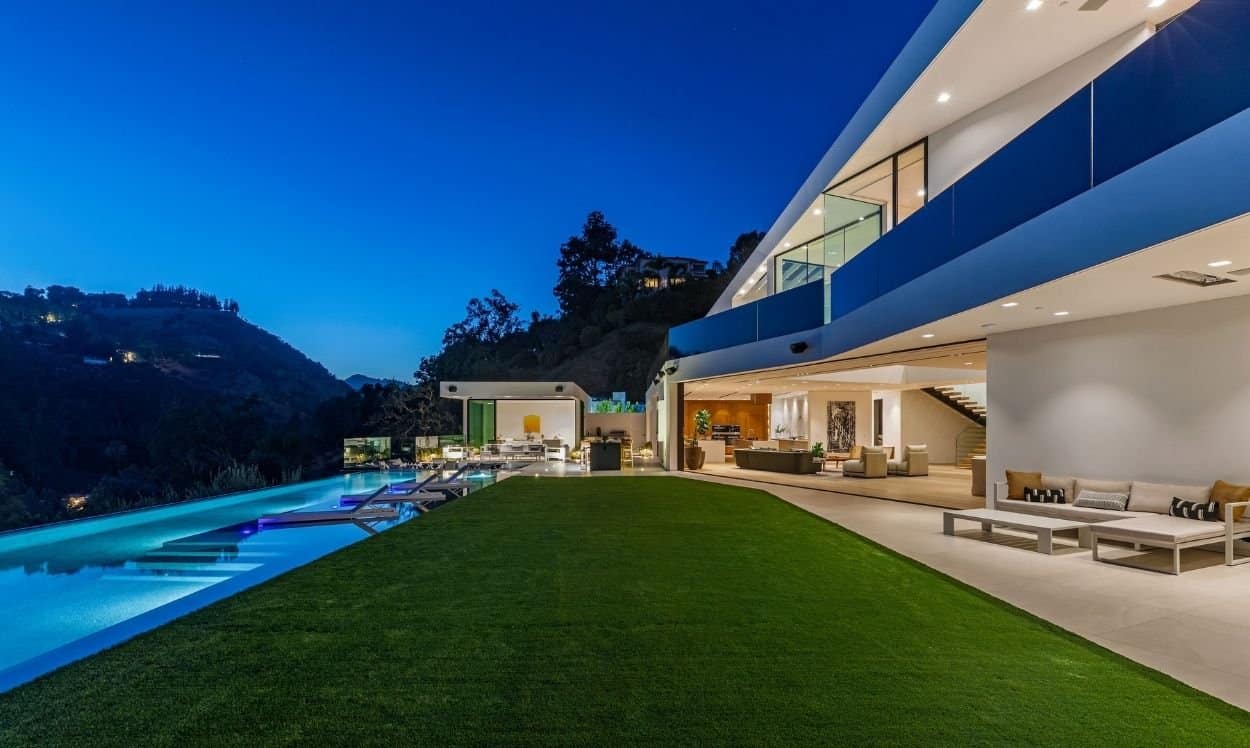 That was back in August 2020, when the couple were expecting and wanted to make room for their growing family.
"We thought we were going to have a new addition to our family earlier this year, and so we were thinking we wanted more bedrooms and more living space," Legend shared with Architectural Digest.
But in September 2020, Teigen suffered a stillbirth. The couple have opened up about the traumatic experience of losing their son, whom they named Jack.
"The emotions of that are very intense," Teigen shares.
Although they initially bought the new house for a big brood, the couple decided to go ahead with a fresh start and a new space to raise their two young children — daughter Luna and son Miles.
"Thinking about all the things that house has experienced and all the transitions and what my life has been through. It is incredible. It is more than just a space," says the model mom of their former Beverly Hills home.
A look inside Chrissy Teigen and John Legend's house in Beverly Hills
The Legends' new family home is legendary, indeed.
Chrissy Teigen and John Legend's house is a design-forward masterpiece that occupies a private knoll in Beverly Hills.
With 6 bedrooms, 9 bathrooms, a welcoming 10,700-square-foot open floor plan, and soaring 24-foot ceilings, the trophy home comes with picture windows and sliding-glass partitions throughout.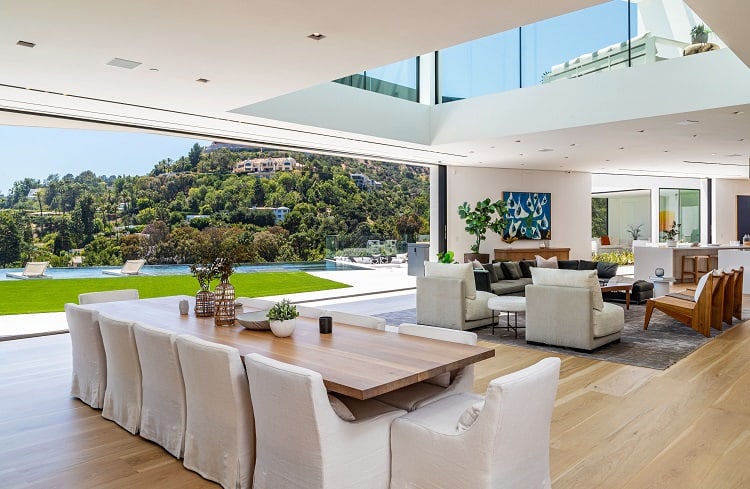 That means the family of four can enjoy breathtaking panoramic city-to-sea vistas and cotton candy skies from almost any corner of the house.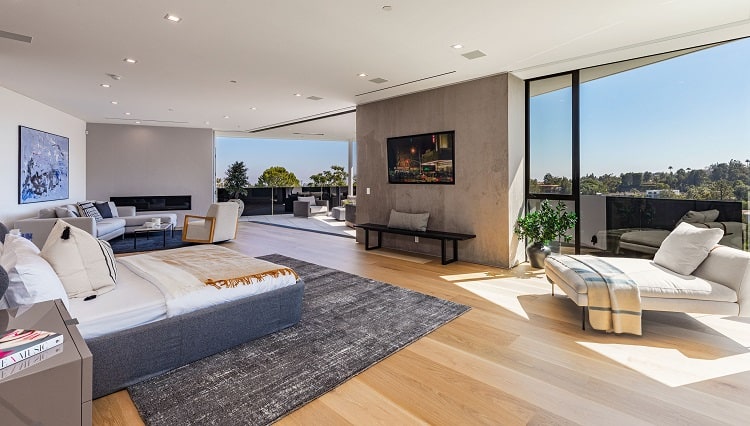 When entering the property through the curved driveway, you are greeted by a 6,600-square-foot delicately landscaped motor court (perfect for displaying a fancy automobile collection) and a spacious dual garage for additional parking.
Stepping inside the home, you'll be greeted by a sun-soaked, spacious main floor which can easily go from an intimate family gathering space to an entertainment area for posh cocktail parties.
It sounds like designing the home was a breeze for the power couple.
"We have the same taste," says the cookbook author. "I tend to love really soft things that are feminine, and he does too. Roses, blushes, nudes, grays. See, to me, there are like 10 different types of gray, and I love that. He loves things romantic and feminine too."
To meet Chrissy's needs for a perfect cooking area, the gourmet kitchen boasts a polished marble wall that reflects natural light.
It's also equipped with premium Miele appliances, stainless steel soft-closing drawers, and an oversized eat-in island where the family can enjoy their meals while soaking in the scenic views.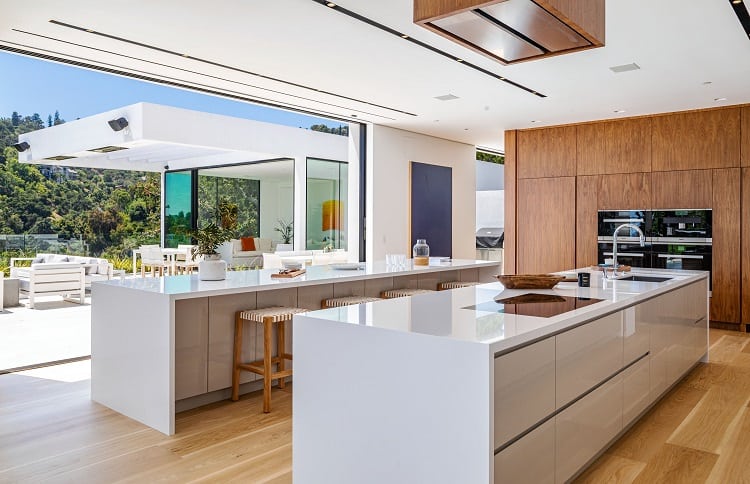 Overlooking the generous outdoor barbecue area, there's a fully equipped bar and lounge with dapper mahogany accents.
The space doubles as a game parlor and a cozy spot for sipping on aperitifs or serving up crowd-pleasing craft cocktails.
Every bit the perfect host, the model mom says she "never" leaves the house since they're always welcoming friends over for dinner parties.
"We are the ones that host. I don't even know anyone else's space," Teigen admits.
Now, since the outdoor areas can't fall short on features, the flawless rear terrace comes with a 100-foot saltwater infinity pool with Baja shelf.
It's surrounded by an impeccable verdant lawn, a bright, airy pool house, and a chic sunken fire pit to huddle around when the sun sets.
Other notable features in Chrissy Teigen and John Legend's house include an impressive 500-square-foot media room — equipped with an automatic 145-inch Dragonfly projection screen and in-wall and ceiling speakers for a film buff-approved theatre experience.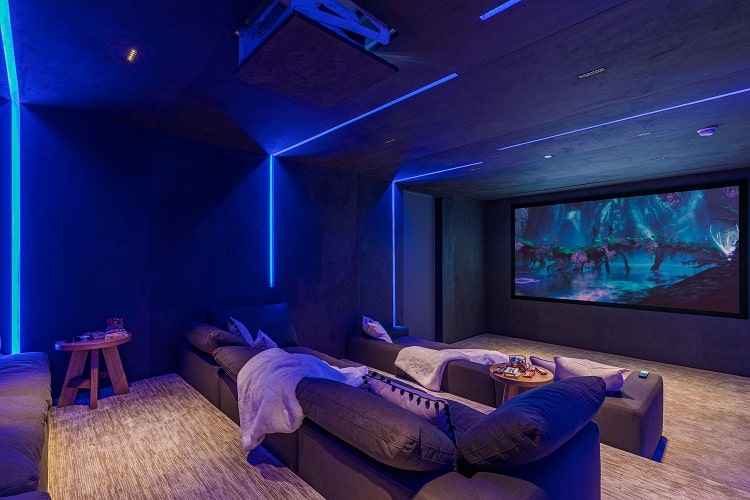 There are also three powder rooms throughout John Legend and Chrissy Teigen's home, each with integrated stone sinks and LED mirrors, as well as a stylish home office with walnut floating shelves.
Other features that deserve a shout-out: a laundry room with top-of-the-line appliances, five tankless water heaters and five AC systems. To keep their precious family secure, the house comes with 16 security cameras and Crestron smart-home technology with built-in wall controls.
When the two closed on the property back in 2020, Sally Forster Jones of Compass held the listing, while Marshall Peck of Douglas Elliman repped the famous buyers.
The couple's beautiful homes in the 90210
Fans of the couple became accustomed to their original Beverly Hills manse, particularly the kitchen, as the Cravings cookbook author often streamed on social media as she cooked with her family.
"I feel like people got to know us and our home and I think a lot of people will miss seeing us there," says Legend of their former Beverly Hills property.
Teigen and Legend bought the sprawling 7-bedroom, 8-bathroom home back in 2016 from fellow A-lister Rihanna (who traded the contemporary mansion for this beautiful modern farmhouse in the same zip code).
They then embarked on a massive renovation process to add their personal touches to the space. John and Chrissy even had the exteriors repainted entirely, with the manse going from an all-white exterior to a dramatic grey look.
Although the couple first put the dwelling on the market in August 2020, they relocated to a rental and soon after purchased their new mansion in the same famous zip code.
Despite previous reports that their former Beverly Hills house sold quickly, it stayed on the market for close to a year before selling for $16.8 million — a considerable drop from the initial $23.95 million ask.
*This article was initially published in September 2020 covering the news of the sale. It has since been updated to include updated information on John Legend and Chrissy Teigen's home and the sale of their previous property.
More stories you might like
Adele Lives in Stallone's Old Mansion, One of the Most Expensive Celebrity Homes in Recent History
The Story of Taylor Swift's Holiday House — Home to "the Last Great American Dynasty"
Where Does Adam Levine Live Now? Inside the Montecito House he Shares with Wife Behati Prinsloo
Kendall Jenner Gives Us a Tour of her Peaceful, Art-Filled Home