When it comes to Instagram influencers, interior designers are making a (mega) mark.
As it turns out, home décor inspiration and renovation tips are #trendingAF. From design hacks to DIY projects, the most popular interior designers on Instagram are laughing all the way to the bank with their sponsored posts.
Hashtag killing it!
So, who are these savvy social media gurus?
From Canadian twin brothers, to a celebrity designer, to a husband and wife team, we're counting down the 10 most influential interior designers on Instagram — and breaking down how much money they make per sponsored post.
Who knew? There's big bucks in all things home design
According to Evolving Home, there's an extremely profitable online market for well known interior designers.
"Interior designers are incredibly popular with home renovators as they are a major source of inspiration, information and expertise for homeowners looking to make the best decisions when it comes to revamping their space," Evolving Home reports.
The online market is so hot for popular interior designers, there's potential to earn more than a televised program.
"While the earnings the designers would get for a client is likely to be much higher, this study shows that earnings from social media generates a salary of its own, and in the case of Joanna and Chip Gaines, can potentially earn them more per post than their own TV show."
So, who are these top dogs? Let's take a look at the top IG influencers in the interior designer genre.
The top 10 most influential interior designers on Instagram
10. Amber Lewis ($4,331 per sponsored post)
You'll find 1.6 million followers at @amberinteriors, the highly popular Instagram page of Amber Lewis.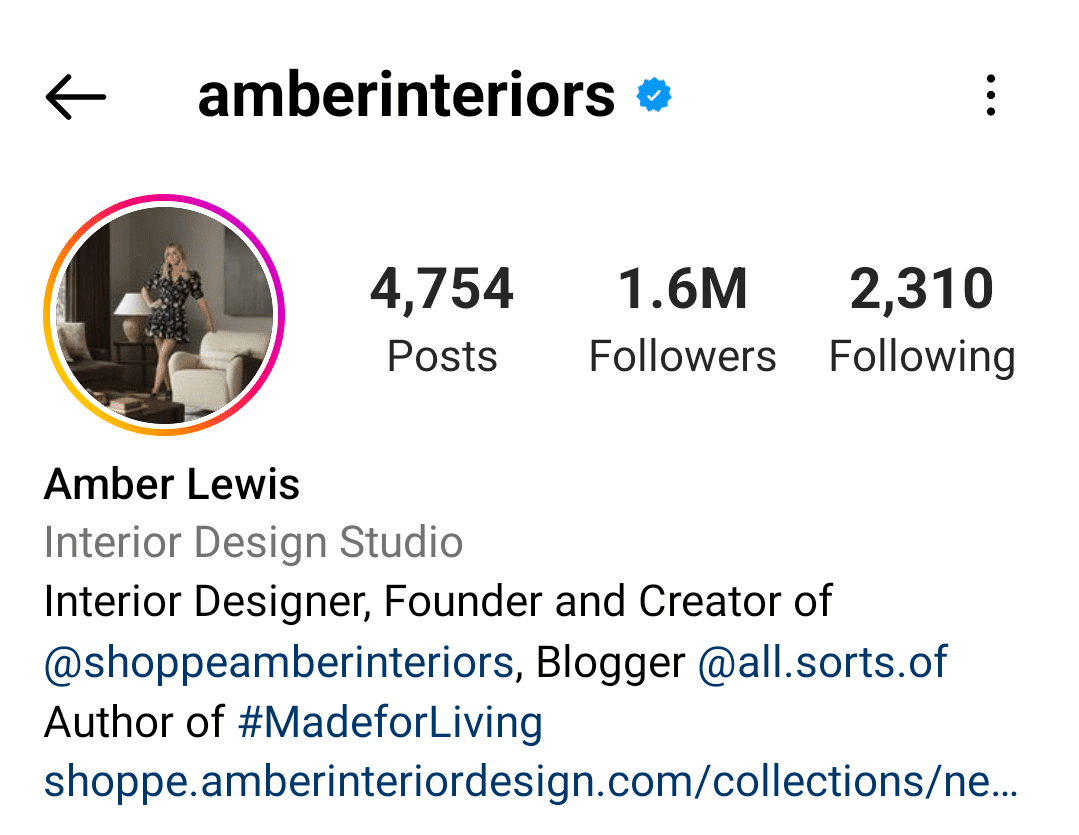 As a child, the California-based interior designer was first inspired by her father's building projects. Lewis got her start at a design firm in Malibu before opening her own design blog and interior studio in 2010.
Calling her laid back west coast aesthetic "California Eclectic," Lewis has made several appearances on HGTV and has been picked up by major design blogs and publications.
She has her own retail stores, published a book, and released a design collection with Anthropologie. With 1.6 million Instagram followers, Amber can now potentially earn $4,331 per sponsored post.
---
9. Christina Hall ($4,722 per sponsored post)
Found at Instagram handle @christinahaack, HGTV star Christina Hall (formerly known as Christina Haack and Christina El Moussa) is the ninth most influential IG designer.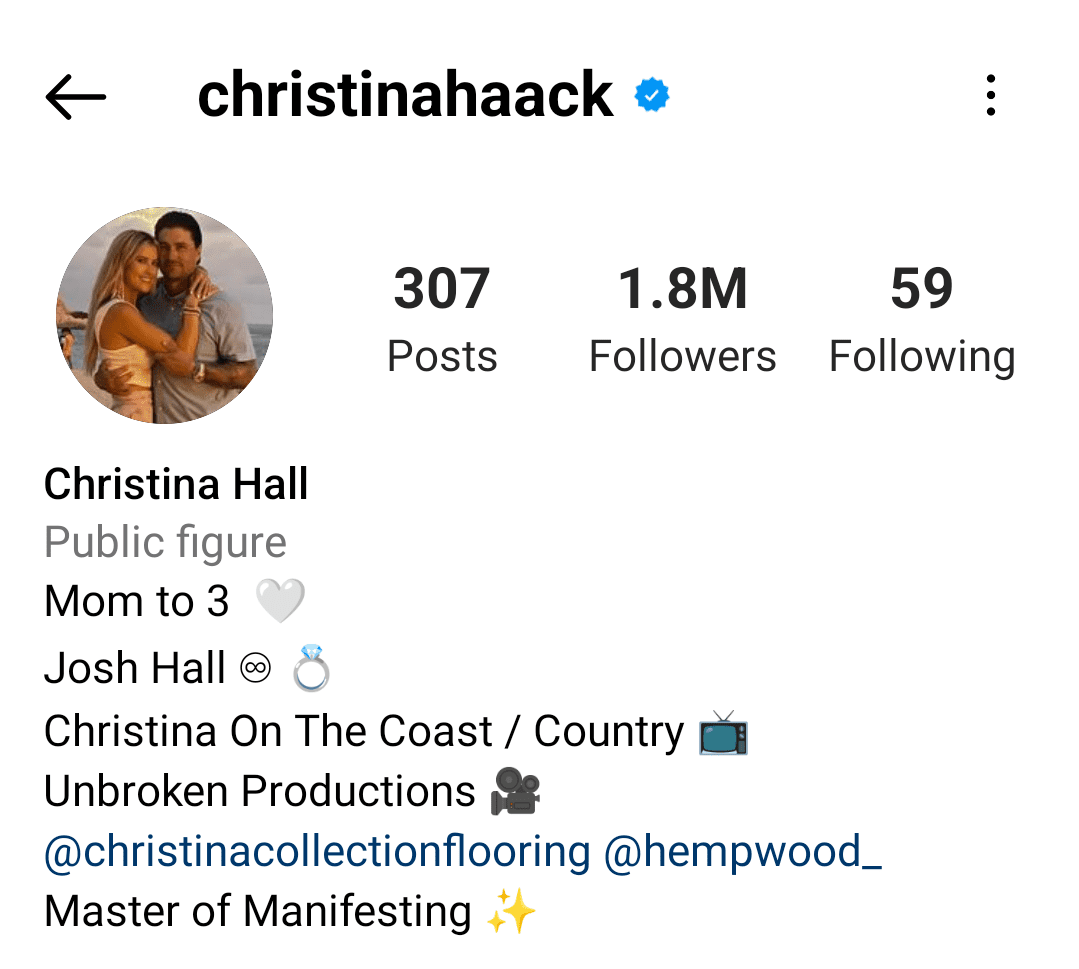 With 1.8 million followers and the potential to make an estimated $4,722 per sponsored post, the California based designer got her start selling real estate with ex-husband and business partner Tarek El Moussa.
Hall rose to Instagram fame due to her popular HGTV shows Flip or Flop and Christina on the Coast. With a collection of coastal-inspired furniture designed in collaboration with Spectra Home, she has also released a luxury vinyl flooring line.
---
8. Kelly Wearstler ($4,966 per sponsored post)
Closing in on 2 million Instagram followers at @kellywearstler and the potential to earn $4,966 per sponsored post, celebrity designer Kelly Wearstler began her career as a photographer.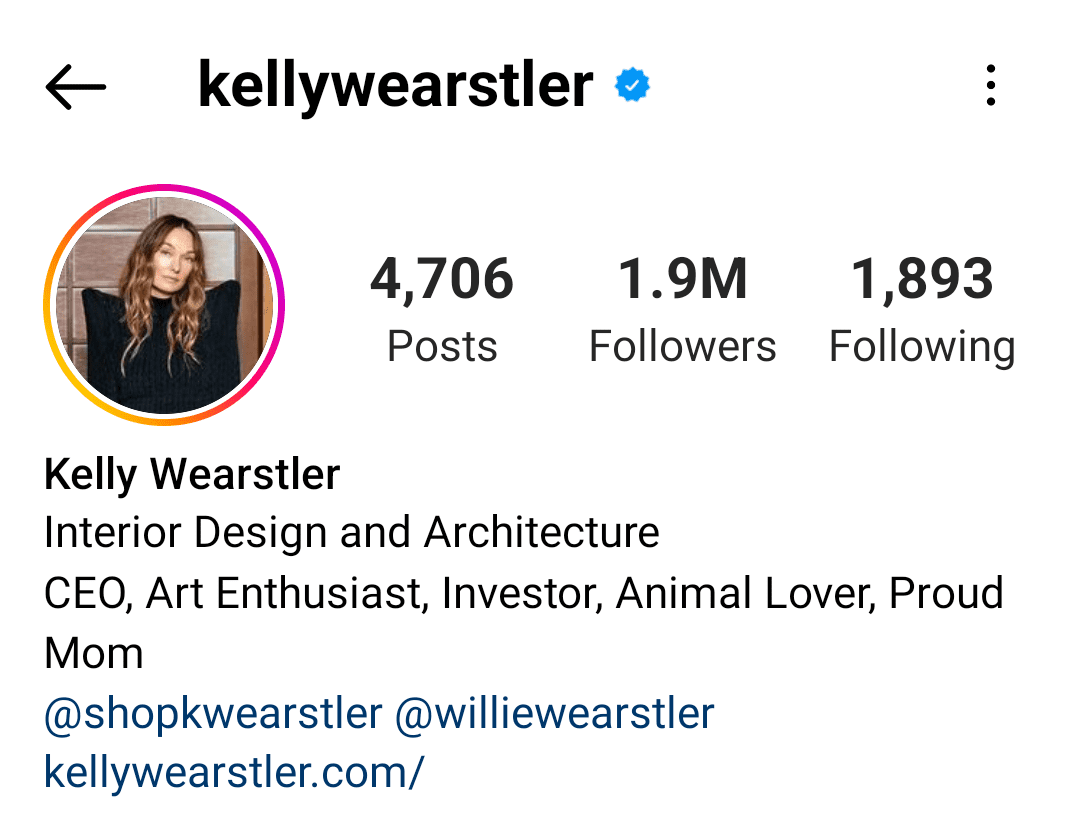 After paying off her student loans, Wearstler launched her design business and went on to work for A-listers such as Cameron Diaz and Gwen Stefani.
As the recipient of numerous design awards, Wearstler is noted for her designs that appear in luxury hotels, homes and commercial locations.
7. Farah Merhi ($6,051 per sponsored post)
Creator of one of the most popular interior design Instagram accounts @inspire_me_home_decor, self-taught interior designer and author Farah Merhi (also found at @farahjmerhi) ranks as the seventh most influential interior designers on Instagram.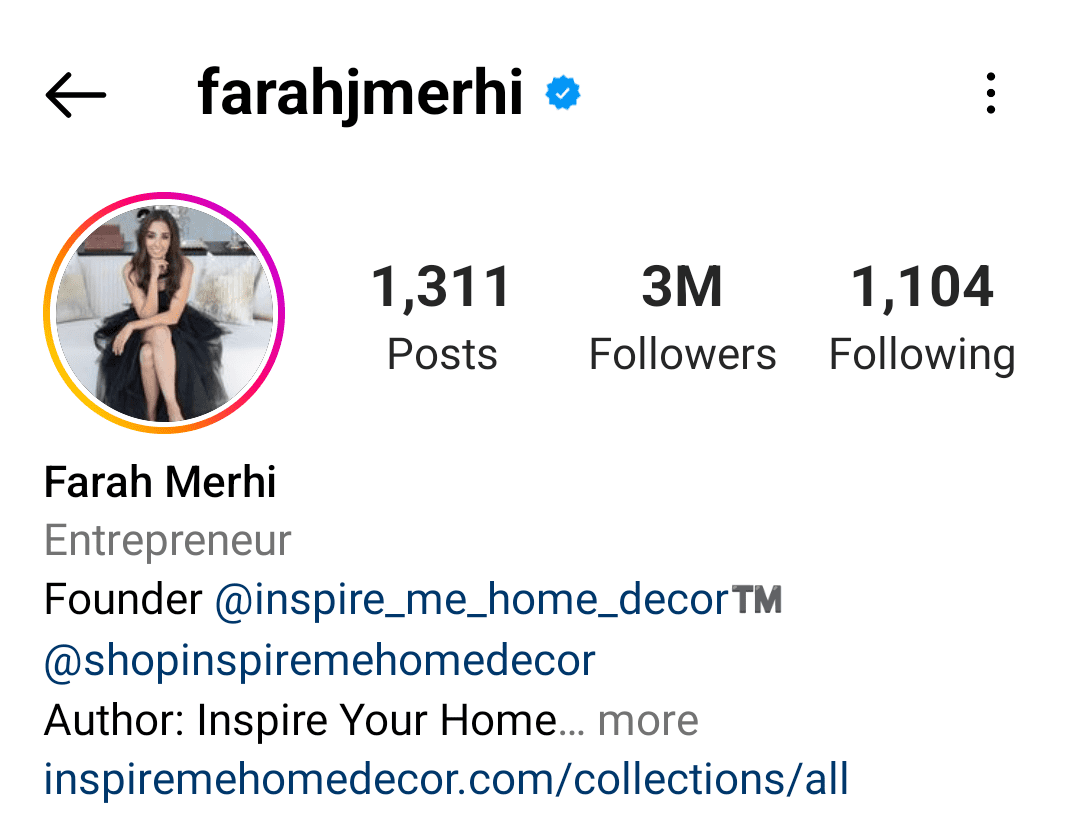 Before her design career, Farah was studying political science aiming for a career in law.
It wasn't too long before Merhi followed her true passion and launched her home décor Instagram page which has now become its own lifestyle brand.
Clocking in at 3 million Instagram followers, she has the highest engagement rate out of anyone in the top ten at 3.2 percent and earns an average of $6,051 per sponsored post.
---
6 & 5. Drew and Jonathan Scott ($6,491 per sponsored post)
Property Brothers stars Drew and Jonathan Scott have the fifth and sixth largest following, with a total of 2.4 million Instagram followers each.
The HGTV stars — and real-life twin brothers — have the potential to earn an average of $6,491 per sponsored post at the IG handles of @mrdrewscott and @jonathanscott.
With the fourth season of Celebrity IOU airing on HGTV, their earnings (and IG accounts) could quickly increase.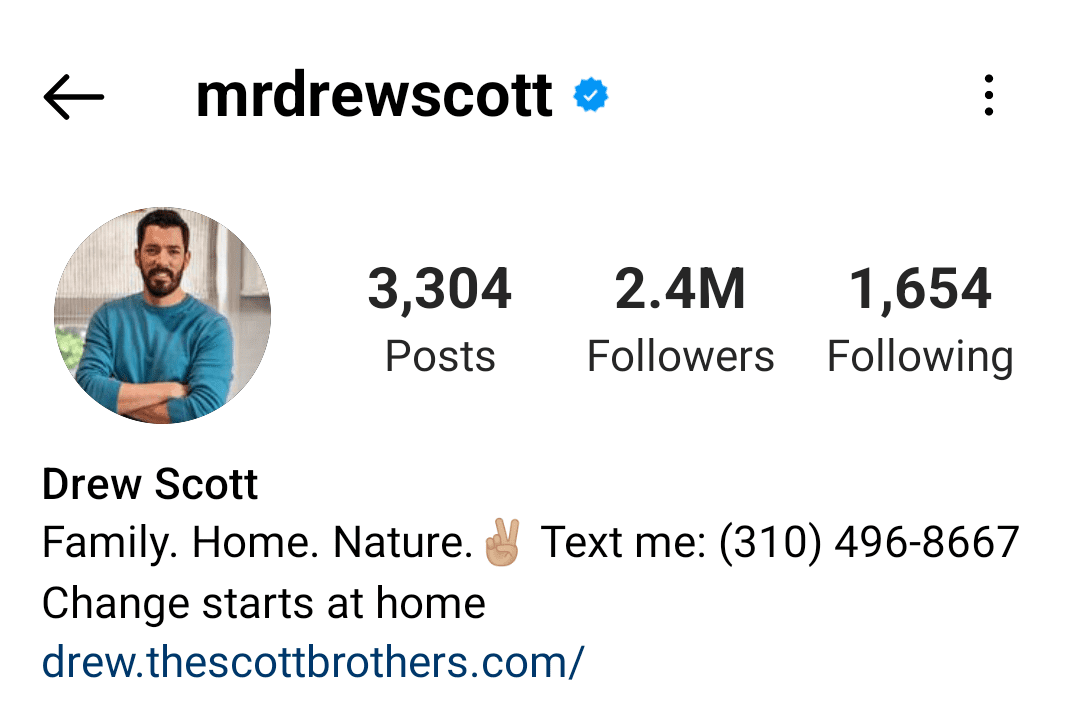 In addition to their successful television careers, the Scotts also have home décor collections with Kohl's as well as their own online home furnishings business and design platform, Casaza.
---
4. Bobby Berk ($7,755 per sponsored post)
With the potential to earn an average of $7,755 per post, Bobby Berk is ranked as the fourth most influential Instagram designer.
Found at @bobby on Instagram, his following of 2.9 million comes from making his name as resident designer on the hit reality show Queer Eye, one of the most popular shows on Netflix.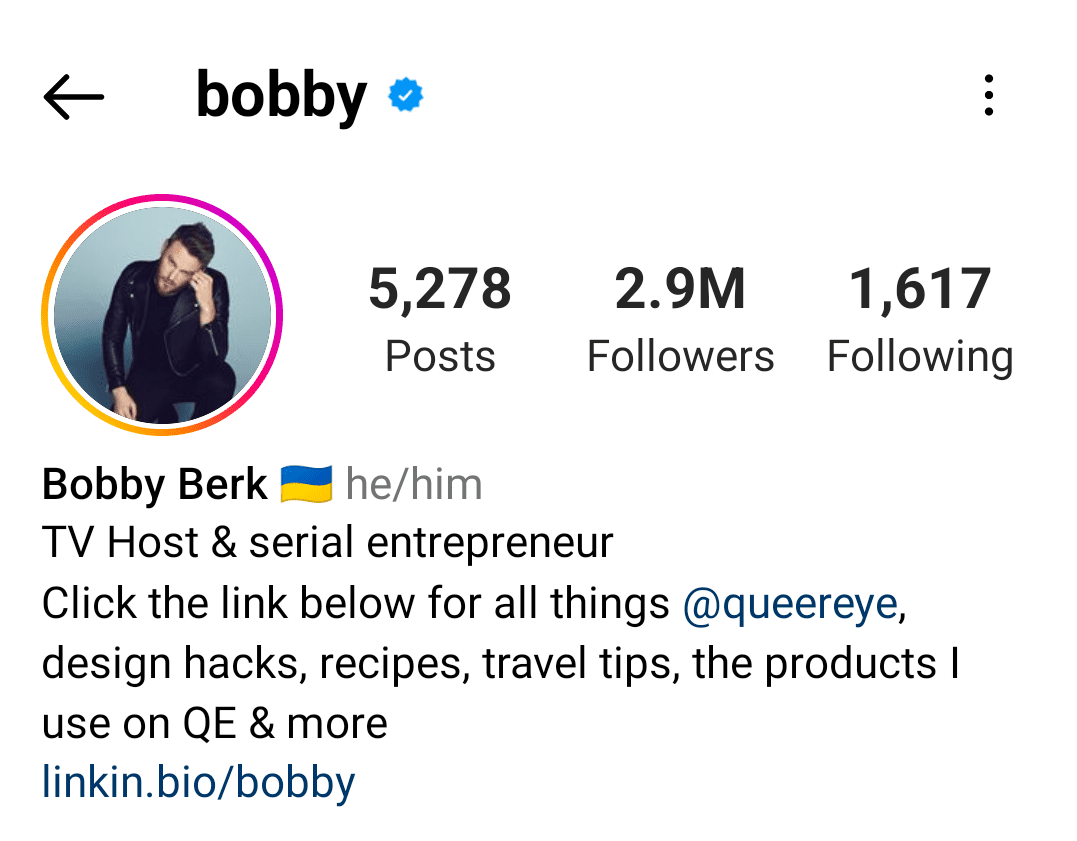 The well known designer has also appeared as an expert on HGTV, Bravo, NBC, and CBS, and even made a cameo in a Taylor Swift music video.
---
3. Shea McGee ($8,764 per sponsored post)
New York Times best selling author Shea McGee is the third most influential interior designer, with an Instagram following of 3.3 million at @studiomcgee.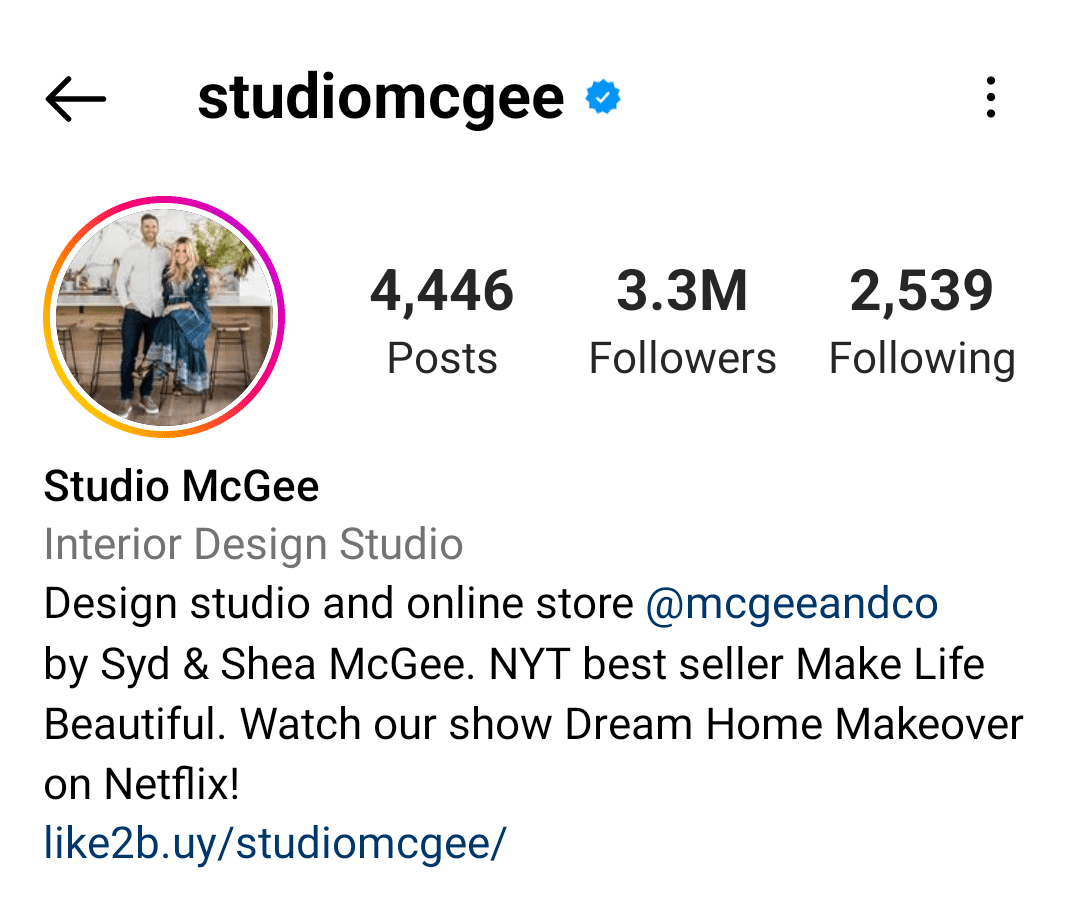 Although she has a hit Netflix show Dream Home Makeover and ongoing Target partnership, McGee and husband Syd nearly went broke trying to launch their online store found at @mcgeeandco.
But now, she is one of the top interior design influencers, raking in an average $8,764 per sponsored post.
---
2 & 1. Chip and Joanna Gaines ($13,456 – $35,905 per sponsored post)
Taking the top spot, HGTV star Joanna Gaines potentially earns $35,905 per sponsored post.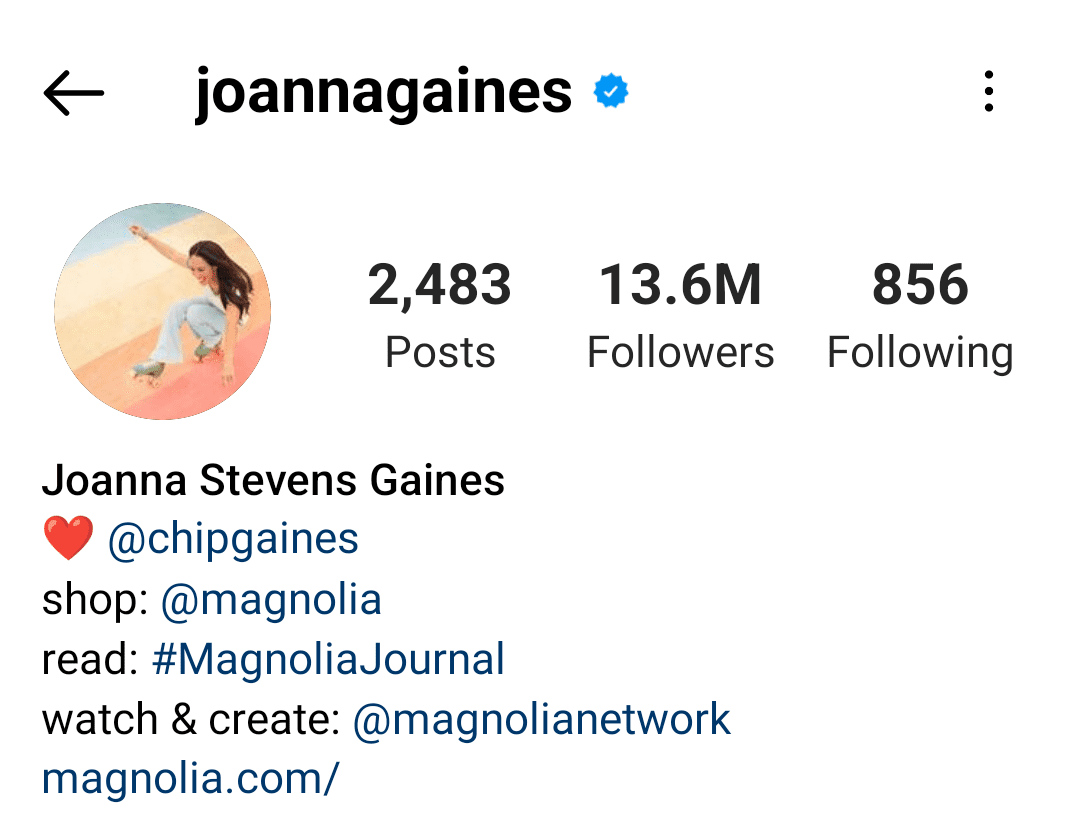 Meanwhile, her husband Chip Gaines is the second most popular US design influencer, with an average of $13,456 per sponsored post.
With Joanna at @joannagaines and Chip at @chipgaines, the longtime couple are making a fortune thanks to their combined Instagram following of 19 million.
The Gaines' can earn an average of $49,361 combined per sponsored Instagram post, which is more than the $30,000 they earned per episode of their hit show, House Flipper. 
---
* Evolving Home estimated the Instagram earnings using Instagram marketing calculators, which calculates minimum and maximum estimated earnings per sponsored post based on number of followers and engagement rate.
Please note that, given the ever-shifting landscape of the social media world, these numbers might change considerably, with Instagram influencers sometimes gaining hundreds and thousands of new followers overnight. However, the above numbers can give you an indication of how much each of the biggest Instagram influencers in the home & design niche make and give you a sense of just how lucrative their online presence can be.
More stories you might like
Why Hire a Professional Interior Designer? Here are 6 Top Reasons
Every Celebrity House Featured on Netflix's New Show, 'Get Organized'
10 Hollywood Celebrities Who Enjoy Flipping Houses On the Side
The One With the Friends Apartment – Reimagined in Different Interior Design Styles