As you've probably been noticing in the course of the past decades, home design has been evolving at a rapid pace, with more creative adaptations of traditional homes popping up all over the world.
Some are specially designed to cater to the owner's quirks, others pay tribute to more established architectural styles, while others aim at bringing original, eye-pleasing structures into the world.
Architects truly are craftsmen.
They take into account the need of the future homeowner, then let their imagination run rampant and figure out unique ways in which they can elevate the design to be as aesthetically pleasing as possible — while also maintaining form and function.
And if you ever wondered how come their imagination doesn't run dry, we thought we'd give you a peek into the mind of an architect — and go over some of the most common ways they keep their creativity levels up.
Here are some fairly unexpected things architects turn to in order to keep their creative juices flowing:
Video games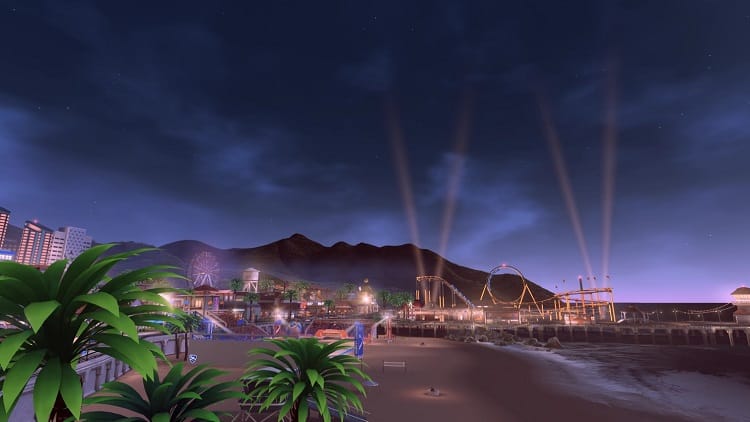 The animation in video games keeps getting more realistic. If you play one that has a city in it, you likely know how complex it feels like (not to mention realistic, transporting you into the world created for the game).
Game mechanics are equally impressive, allowing for a unique manipulation of the world (and opening up possibilities that were difficult to imagine before).
To construct a building in the real-world, there are tons of regulations and principles in place. All of these simply don't exist in the video game world.
You'll see styles and designs of buildings that you normally wouldn't see (some even impossible to re-create in real life) which make you think outside of the box.
Architects are naturally inclined to wonder how they would go about building them in reality, and if not, they still take bits and pieces that can be adapted to some of the projects they're working on.
And with the advent of VR, this unique creativity avenue gives them even more to work with.
Watches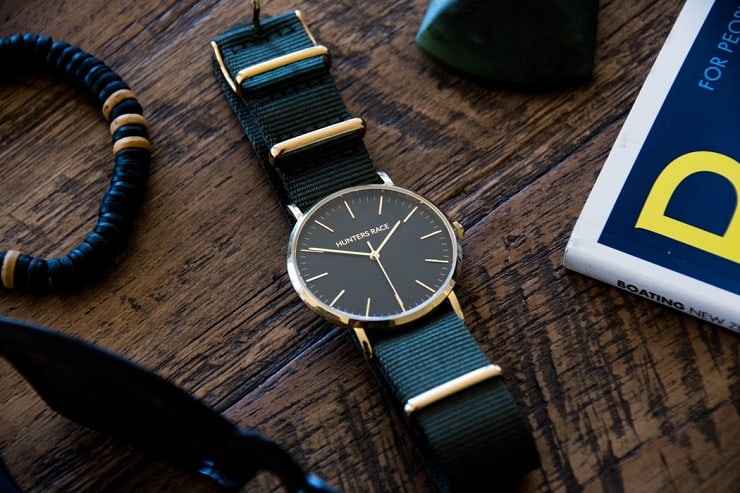 Watches are intricate pieces of craftsmanship. Even the cheaper ones have seen a lot of effort being put into them. Similar to buildings, they need to achieve that perfect blend of functionality and design, and must be appealing to the eye while ensuring almost a lifetime of continuous use.
Architects often draw inspiration from them, and it's not at all uncommon to see European timepieces on architects' wrists, paying tribute to the art of watchmaking.
Although Swiss brands have the most intricacy, German brands are a close second. If you don't see how watches can be inspiring, look up Devon timepieces and you'll get a better sense of the complexity of these daily objects — that we tend to take for granted.
Reading books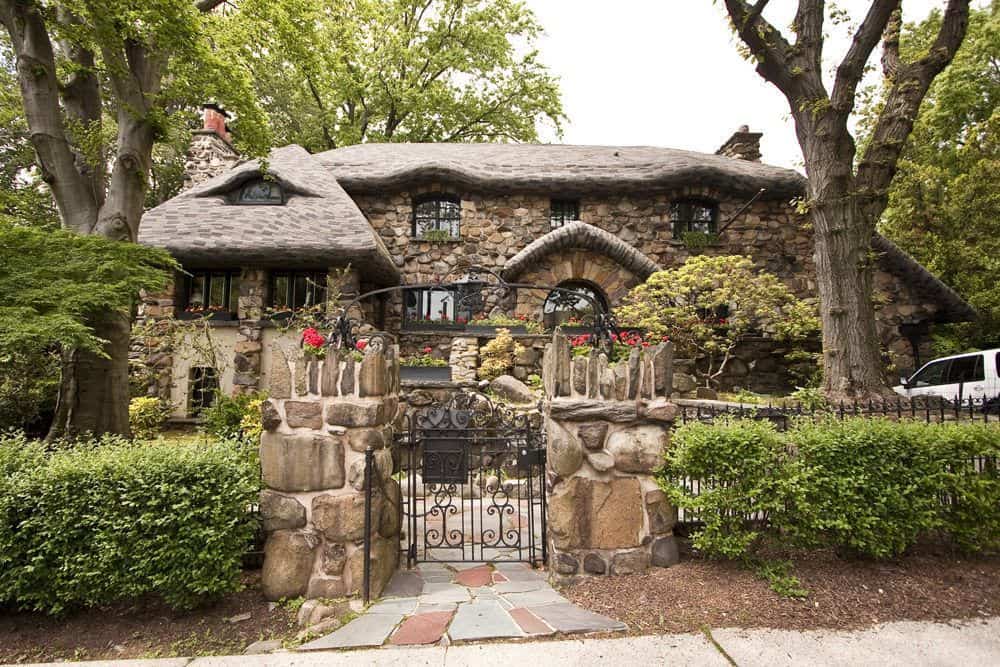 Like playing video games, reading books can let you imagine homes and buildings that you normally wouldn't see in day-to-day life.
Authors are all about captivating their audience, so they go in-depth with the details, guiding the reader into re-creating the home in his own imagination. If you've ever read the Great Gatsby, you'll know what we mean.
This applies to books from all sorts of genres, each one having its own unique way of helping architects look at society from various angles.
Just think of all the futuristic buildings you know that seem inspired from sci-fi pieces or the endearing storybook homes (pictured above), inspired by fairy tales.
Works of other architects
There are so many architects out there. They all come from different backgrounds and cultures, giving the entire field of architecture the type of diversity it needs to thrive.
Looking at their body of work can be incredibly inspiring, not to mention motivating. This isn't hard to do, as there are countless architectural guides and blogs out there nowadays, not to mention architecture digests and even TV shows that shine the spotlight on the most unique homes in the world.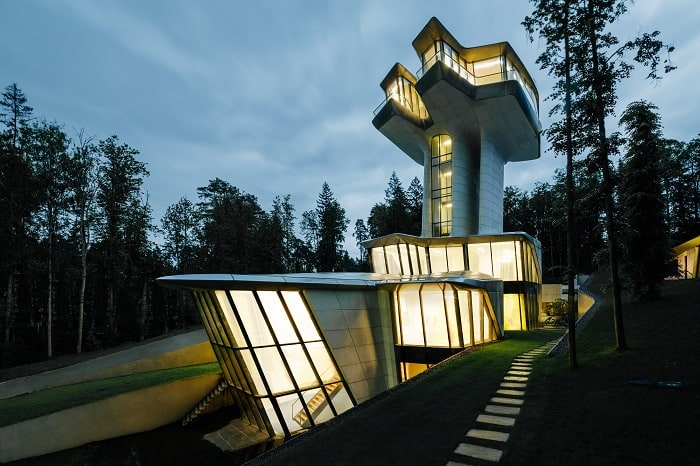 Of course, many architects also network, frequent the same circles, and know each other. When working on blueprints, they sometimes tweak and give each other suggestions, or improve on each other's work.
Looking at designs through a screen or piece of paper will inspire you, but seeing them in person is much better. Architects are known to travel and observe the beauties around them, seeking out the work of fellow craftsmen.
New disciplines
Architecture is a subject that's always expanding. The world is advancing, giving way to new materials and more efficient ways to use them.
Think of how many new ways to heat a home there are nowadays, or how we've found out that with tweaks to a home's layout, air conditioning can be eliminated.
By staying up-to-date with new developments and changing practices across disciplines, these professionals can stay at the top of their game, and combine creativity with ingenuity.
Even after they graduate, it's not uncommon to see them continuing their studies in one way or another.
Nature
Mother nature knows what she's doing. She has designed landscapes in ways that our minds couldn't have conceived. They're so intricate that they look like every element has been fine-tuned and perfected by its own stylist.
Architects are inspired by the nature around them. These days, they try and include as much of it into homes as possible, to bring us back to our roots.
The beauty of nature is that it's everywhere – you don't even have to look at a grand setting to get inspired by it. A simple house plant is enough. And that can inspire the most wonderful applications — like the green bedroom wall below.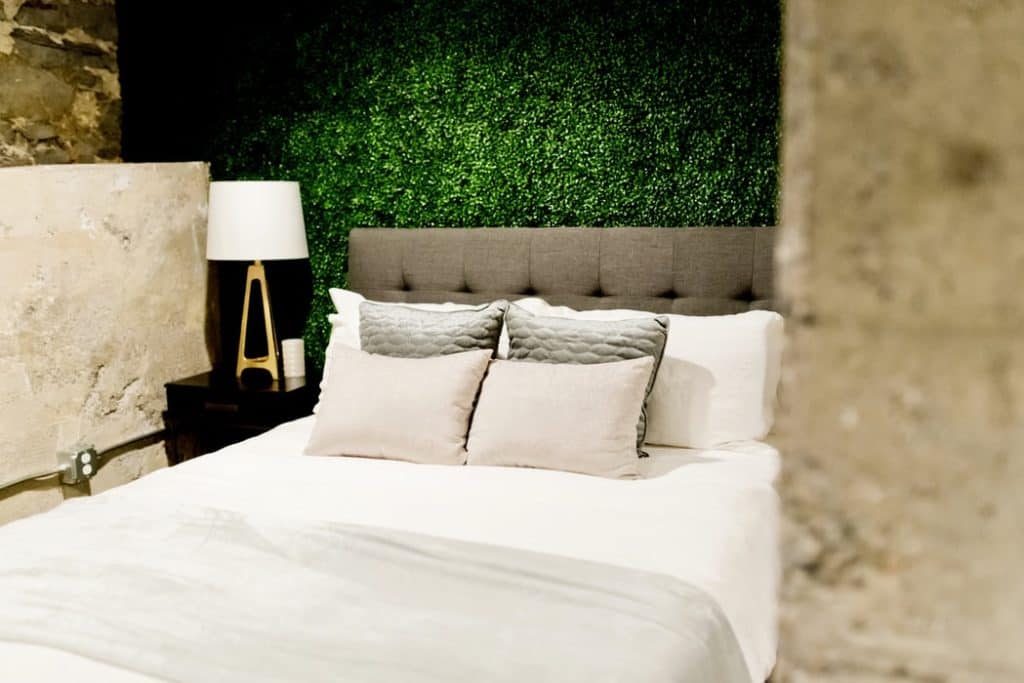 The art of doing nothing
Sometimes, the best ideas can result from doing nothing. Taking a break from designing will likely lead to new ideas popping up.
Ideally, the longer the break, the more ideas will emerge. As mentioned, nature is inspiring and every place around us can get a creative mind to come up with the most wonderful ideas.
Final thoughts
Over time, variety in architecture will only increase. Not only is this because trends are always changing, but because new professionals will bring their own unique styles to the table. And each will have its own way of getting in the flow.
One of the best ways they're inspired is by immersing themselves in alternate realities. This can be done through video games and reading fiction. Certainly, virtual reality has made this easier. Architects are also inspired by nature around them. Intricate watches and their colleague's work helps too.
And while this barely scratches the surface of the complex process of creation that goes into imagining a building from scratch, we hope it gives you a few ideas of where architects draw their inspiration from. Which of the 7 points discussed do you think helps the most?
Keep reading
What is biophilic design in architecture and home building? Definition and examples
The Architect of Hollywood: the Irresistible Appeal of Paul Williams-Designed Homes
What Are Spec Homes? A Recent History & the Biggest, Boldest Spec Mansions to Come to Life
Top 10 Most Influential Interior Designers on Instagram & How Much Money They Make per Post