A home is a symbol of status.
That sentence rings true whether you live in New York or Beijing, Vancouver or Madrid, Prague or Mumbai. But nowhere is the competition to stand out quite as fierce as Los Angeles, where million-dollar homes go to extreme lengths to appeal to potential buyers.
In what seems like an endless parade of upscale amenities, sprawling floorplans, and lavish interiors, the luxury segment of L.A.'s already competitive real estate market is constantly adapting to the changing needs (and growing expectations) of buyers in this price range.
But in a city that's rife with new builds and spec houses, there's an undisputed appeal for homes with a bit of history — and a design that's guaranteed to withstand the passage of time.
Paul Williams homes are hot commodities in L.A.
Out of the many architects that left their mark on the City of Angels, one name stands out: that of Paul Revere Williams, one of the most prolific and accomplished architects in recent history.
With his wide range of architectural styles — from traditional colonials to casual ranch-style to midcentury modern marvels — Williams left his mark on the city's most glamorous and exclusive enclaves, including Beverly Hills, Brentwood, Bel Air, and the Hollywood Hills.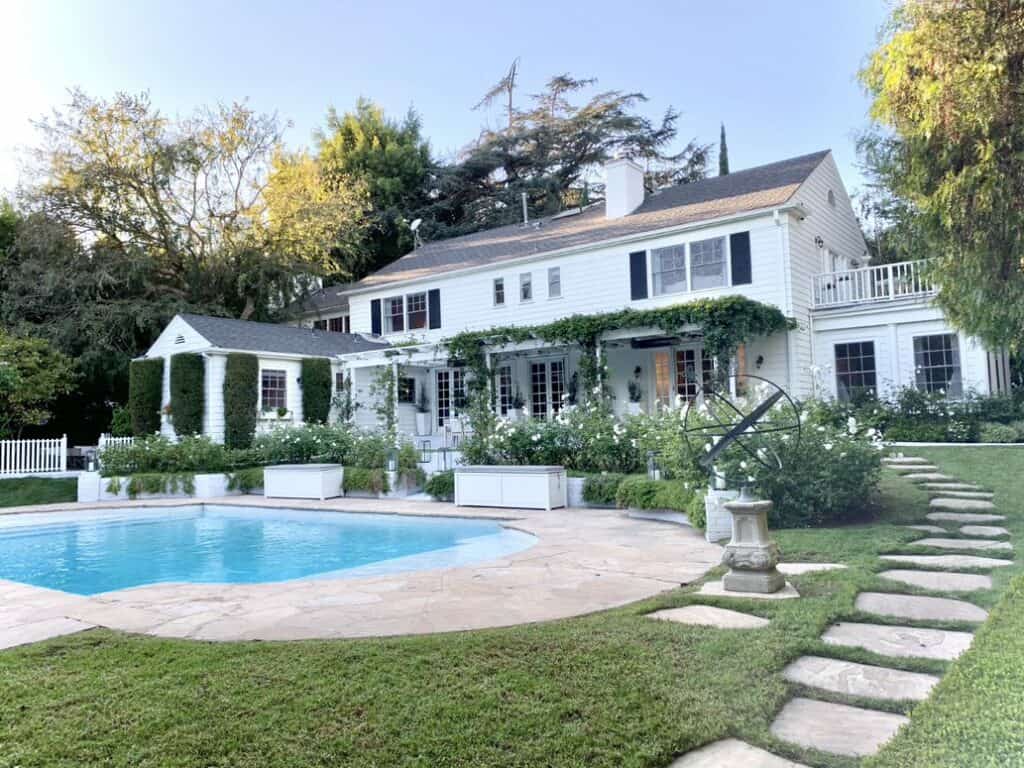 He designed or revamped close to 3,000 buildings starting in the 1920s all the way through the 1970s, and rose to fame as the go-to architect of California celebs and business magnates alike.
Paul Williams counted Frank Sinatra, Lucille Ball and Desi Arnaz, William "Bojangles" Robinson, and other entertainers among his high-powered clientele.
But beyond his flashy role as 'The Architect of Hollywood", Paul Williams built countless homes whose owners have not been immortalized on The Hollywood Walk of Fame. And these homes, with their timeless design and quality of build, continue to attract buyers in droves.
"Paul Williams' homes are hot commodities in LA. His classic style and long-standing career designing for LA's most storied legends make him one of city's most celebrated architects. Owning a Williams home is owning a one-of-a-kind, classic home that has stood the test of time."

Michael Nourmand – President, Nourmand & Associates
And he should know. Michael's company, Nourmand & Associates, a leading real estate brokerage in the Los Angeles area, sold three Paul Williams-designed homes in 2021 alone — one more charming than the other.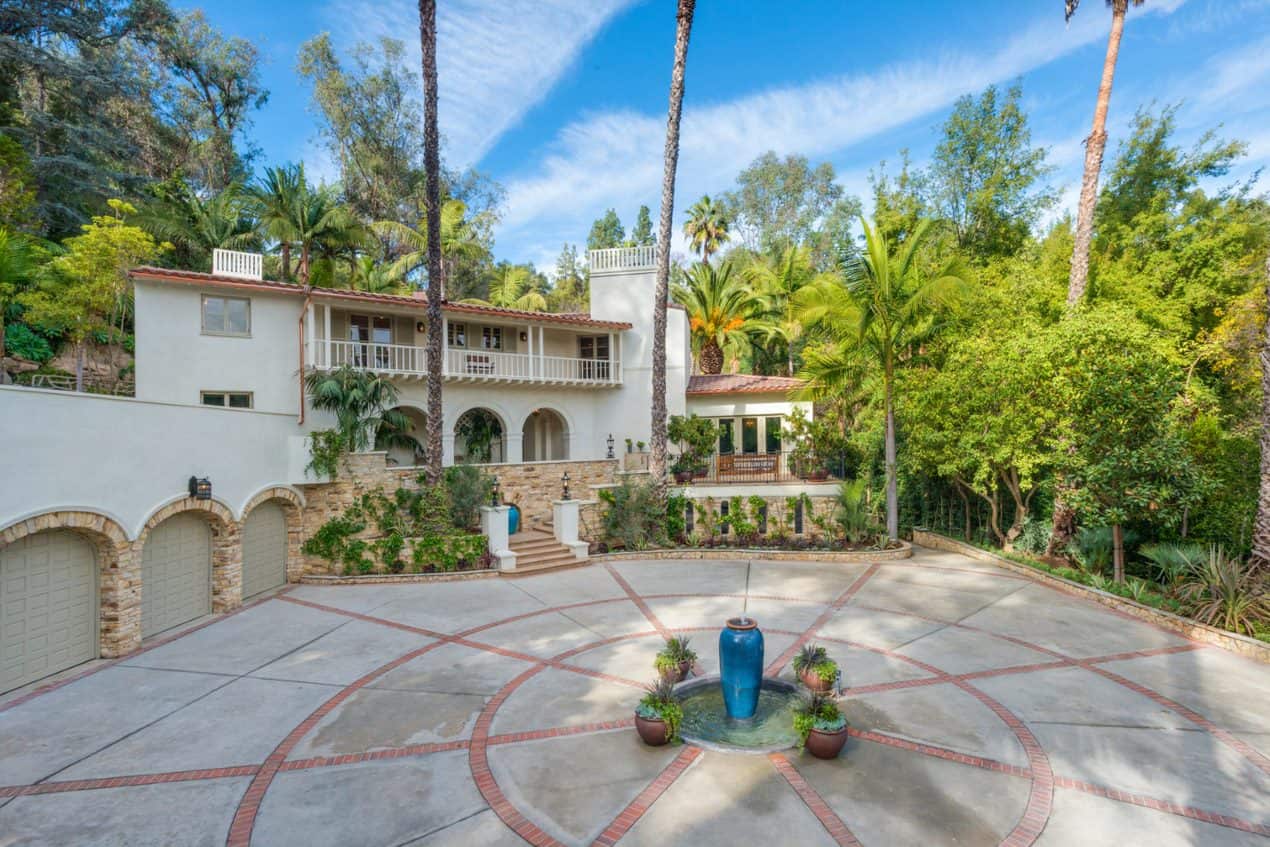 "It's an honor for myself and Nourmand agents to have represented both buyer and seller in the most recent Paul Williams listings," Nourmand told us via email.
Most recently, Nourmand & Associates closed on the $11.5 million sale of Villa Andalusia (pictured above), a 1931-built Italianate Pallazo that's touted as one of the finest properties in Los Feliz. Konstantine Valissarakos represented the buyer in the transaction.
The sale followed two other noteworthy transactions closed by Michael Nourmand himself; the first, a picture-perfect family home that traded for $8.75 million, and the other an exceptionally well-crafted Beverly Hills home that commanded a $5.198 million sale price. For the latter, Michael Nourmand held the listing alongside Adam Sires, with another Nourmand & Associates agent, Jill Epstein, representing the buyer.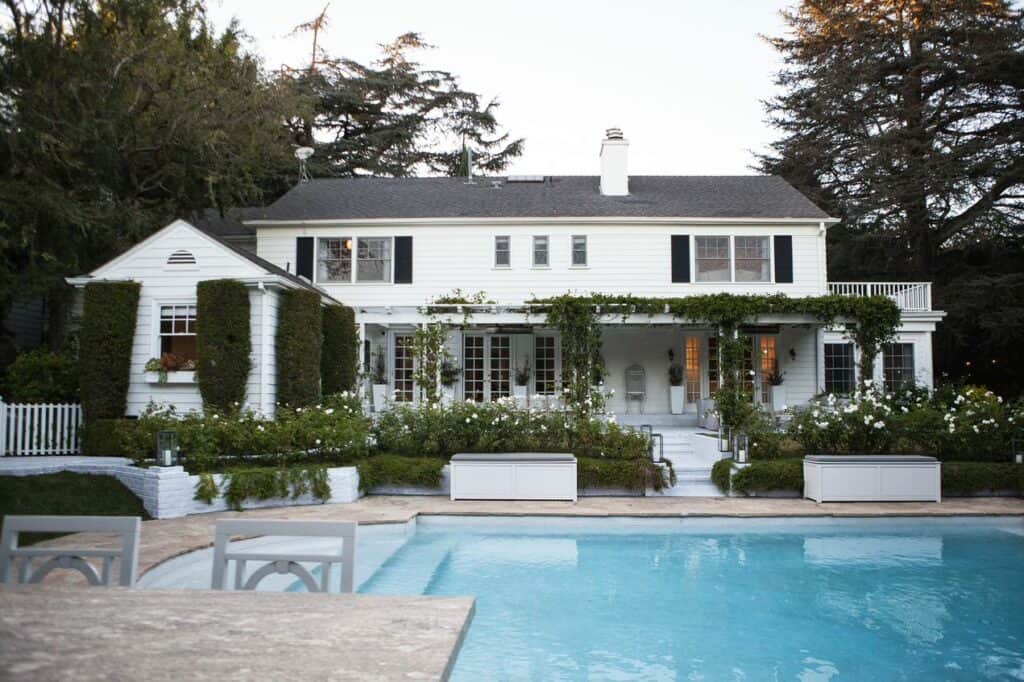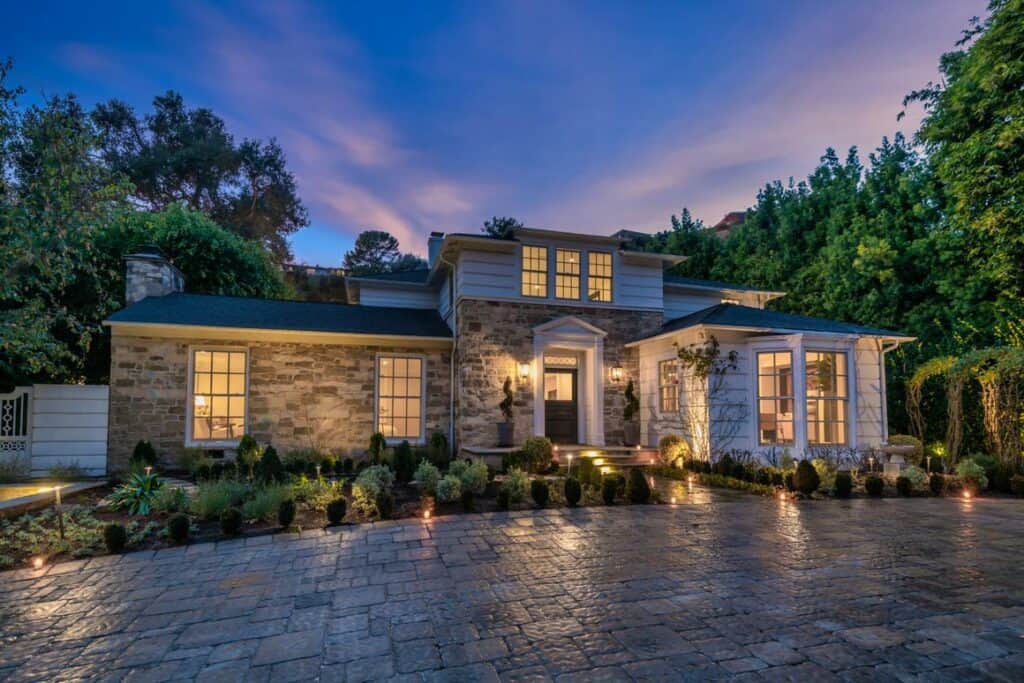 And these million-dollar sales are by no means outliers.
In early 2021, a Brentwood manor Paul Williams built back in the 1930s for opera singer-actress Grace Moore and her husband, Spanish actor Valentín Parera (later occupied by legendary actor Tyrone Power) sold for $10.1 million to veteran CAA agent Josh Lieberman.
Prolific celebrity house flippers Ellen DeGeneres and Portia de Rossi have also bought a Paul Williams-designed home in Beverly Hills Post Office. According to the Los Angeles Times, the couple paid $8.5 million for the pristine mid-century home that's tucked in the gated enclave of Hidden Valley Estates.
But beyond the visual and structural appeal of the homes the lauded architect left behind, there's a much more complex legacy.
The legacy of Paul R. Williams
While he's widely remembered as "the architect of Hollywood" and a top choice among the stars of his time, Williams' repertoire is vast in both style and quantity, creating some 3,000 buildings before his death in 1980.
A 2012 NPR profile chronicling his work crowned him as "the trailblazing architect that helped shape L.A." Beyond the residential projects he worked on, Williams didn't shy away from tackling ambitious public and commercial buildings.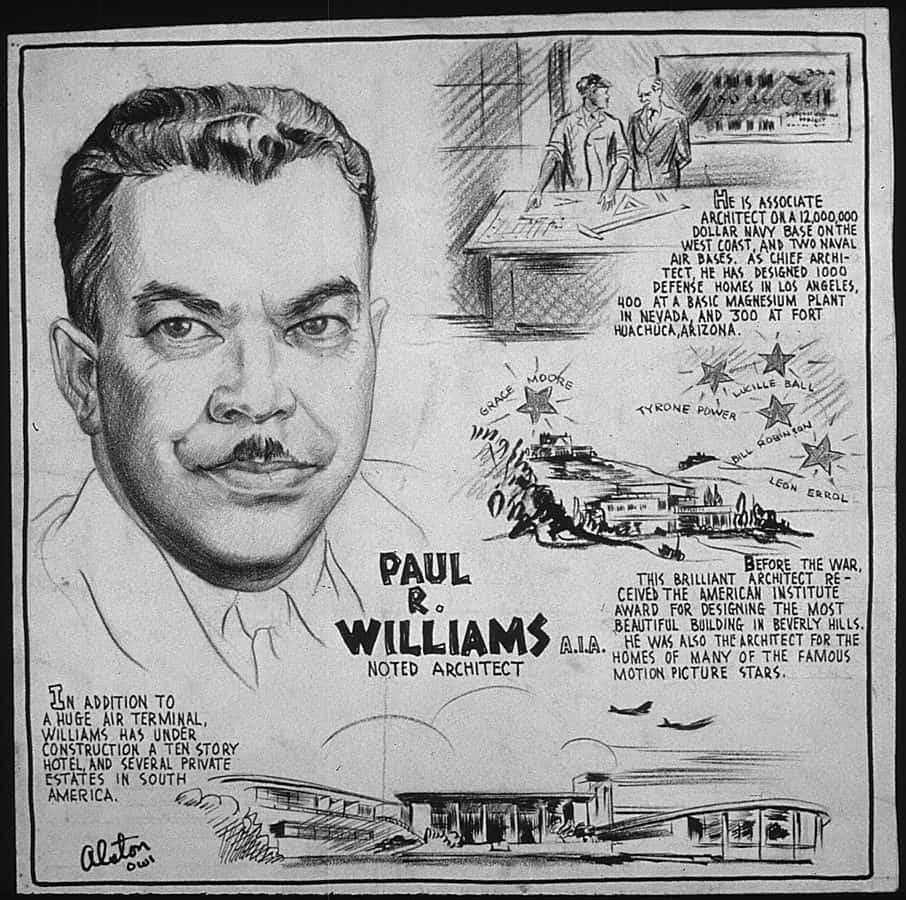 He helped design iconic structures like the Los Angeles County Courthouse, the historic Spanish-colonial style YMCA building in downtown LA, and even parts of Los Angeles International Airport.
He was part of the LAX planning and design team, working on some of the most notable commercial and municipal projects including the Golden State Mutual Life Insurance Building, Hillside Memorial Park, Westwood Medical Center, and the First AME Church.
Because of his varied portfolio, you might even recognize his handwriting: it's prominently plastered on the façade of the Beverly Hills Hotel (which he didn't build, but expanded and renovated throughout the years).
But Paul Williams' legacy extends beyond the structures he helped build.
He was the first African American architect to become a member of the American Institute of Architects in 1923, and later, in 1957, he was inducted as the AIA's first black fellow.
Despite the deep prejudice and racism he faced, Williams masterfully navigated the business and social circles of the day.
The LA Conservancy reports that he even learned to draw upside down in order to sketch for clients from across the table — for the benefit of any white clients who might have been uneasy sitting next to an African American.
Williams famously remarked upon the bitter irony of the fact that most of the homes he designed, and whose construction he oversaw, were on parcels whose deeds included segregation covenants barring Black people from purchasing them.
Later in his career, Williams chose to devote more of his time to projects aimed at providing affordable housing; he co-designed the first federally funded public housing projects of the post-war period (Langston Terrace in Washington, D.C.) and later the Pueblo del Rio project in southeast Los Angeles.
It wasn't until 2017, 37 years after his death, that the American Institute of Architects awarded him his gold medal for the outstanding contributions he made to the world of architecture.
"Our profession desperately needs more architects like Paul Williams. His pioneering career has encouraged others to cross a chasm of historic biases. I can't think of another architect whose work embodies the spirit of the Gold Medal better. His recognition demonstrates a significant shift in the equity for the profession and the institute."

William J. Bates, FAIA, in his support of William's nomination for the AIA Gold Medal, Architectural Digest via Wikipedia
More stories you might like
Paying Tribute to MLK's Legendary Role in the Fight for Housing Equality
The House that Zaha Hadid Built: The Story of the Only Residence Ever Designed by "The Queen of the Curve"
The Three (Tragic) Lives of Frank Lloyd Wright's Taliesin House