When lauded architecture firm Woods + Dangaran completed their ambitious Palm Springs project, the Woods House, design magazines quickly jumped at the opportunity to profile the slick desert home.
Every industry publication from Architectural Digest to Dezeen or Wallpaper ran a feature showcasing the modern marvel's many attributes, and the seamless way in which it blends with its surroundings.
Now, it's our turn as the newly built, 4-bedroom architectural home has recently been listed for sale.
Priced at $5,750,000, the property is being marketed by The Agency's Jeff Kohl, whose title as Director of Architectural Properties specialized in desert communities fits this property like a glove.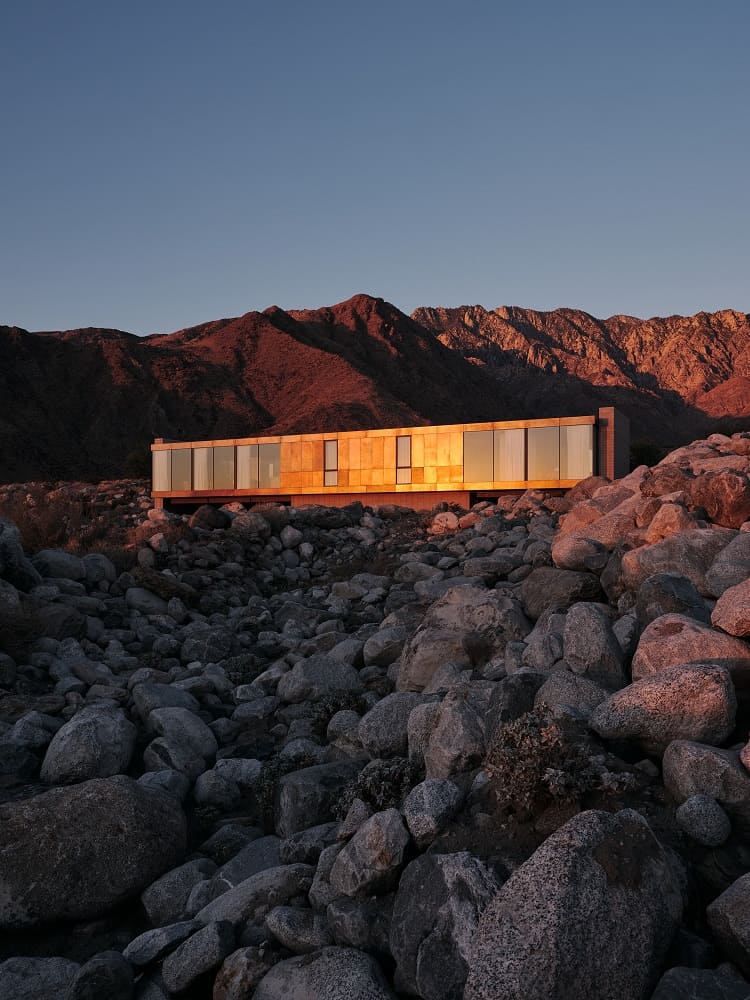 An architectural marvel on a rocky landscape
Sitting on a 0.56-acre lot in Desert Palisades, touted as the last hillside enclave in Palm Springs, the Woods House is deeply connected to its environment.
The home's design employs some of the best features of desert modernism — an aesthetic that embraces the desert environment — and uses low, sleek lines that make buildings blend in with the scenery, while featuring open interiors that keep that airy desert feeling.
Making the most of its unique setting, "the house sits gently on its sloping site, anchored to the hill by the garage on the mountain-facing side yet floating above the land on the side that faces the valley," AD reports.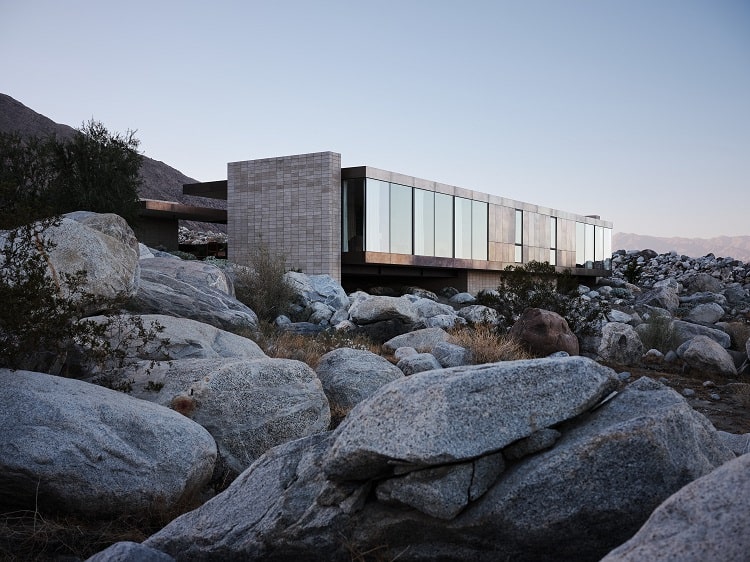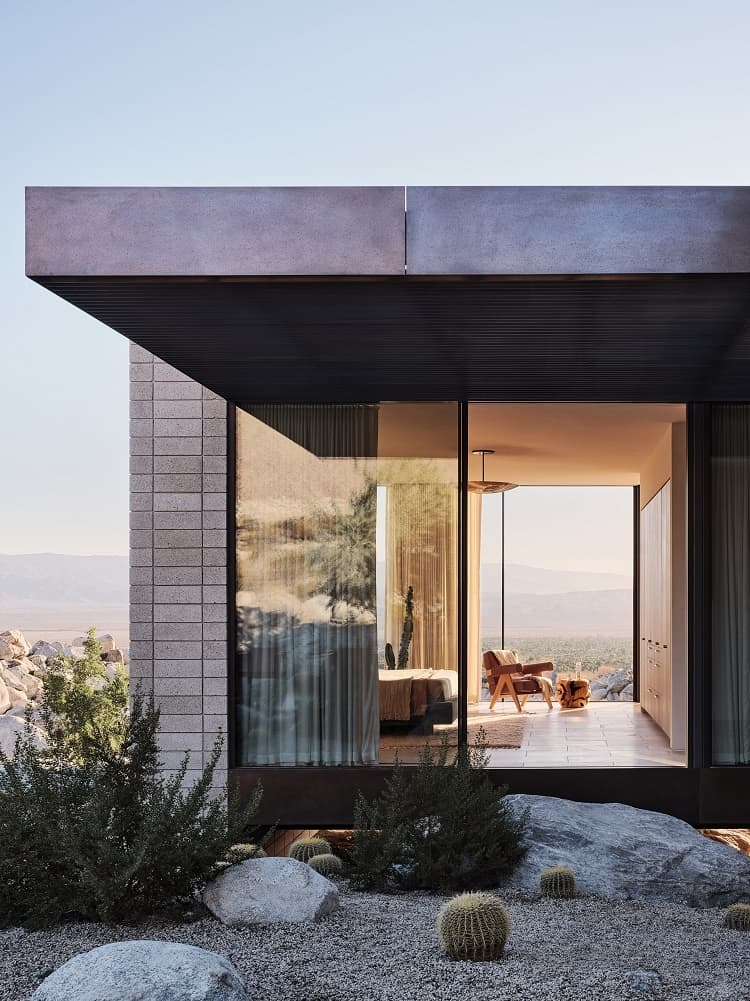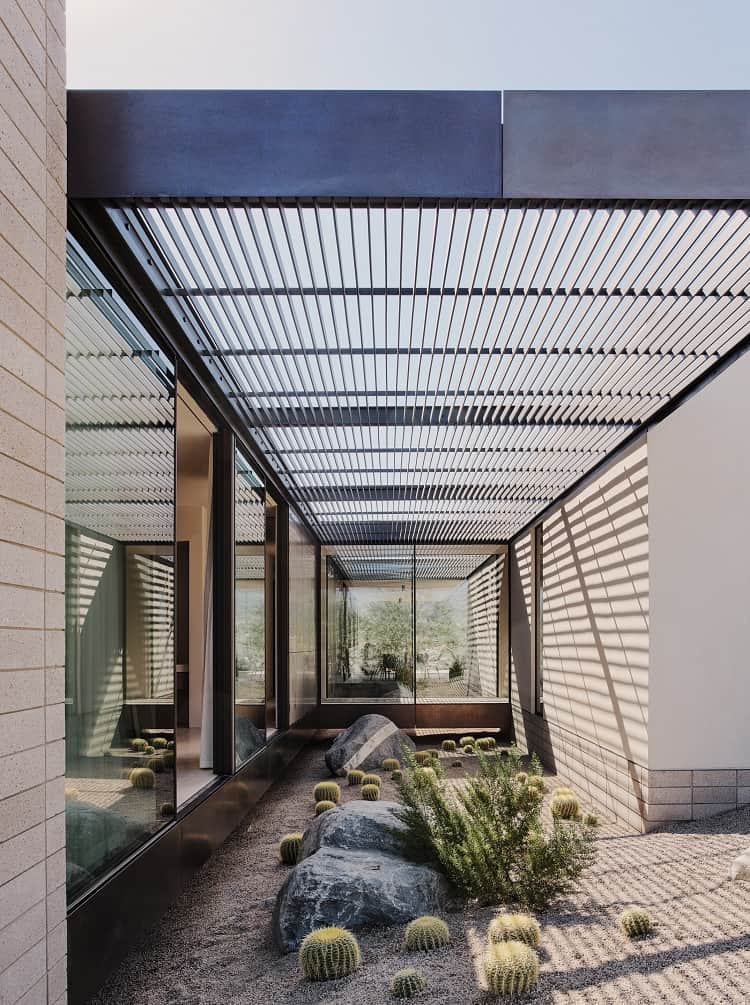 As not to disrupt the natural setting, the house is slightly elevated to sit above the arroyos that have been on the site for thousands of years. Keeping the terrain intact was a key consideration for the design team.
Minimalist interiors invite the outdoor in through floor-to-ceiling glass walls
Stepping away from the traditional mid-century design that's most commonly associated with Palm Springs homes, patinated brass panels and floor-to-ceiling glass walls line the exterior of the house.
A glass-enclosed bridge connects two wings of the home and creates a central atrium that can be viewed from nearly every room.
The glass walls offer stunning views of the desert in all directions, with large sliding glass doors running the entire length of the great room, providing a seamless transition to the outdoor amenities — which include a dining area, deck, pool, spa, fireplace, and lounge.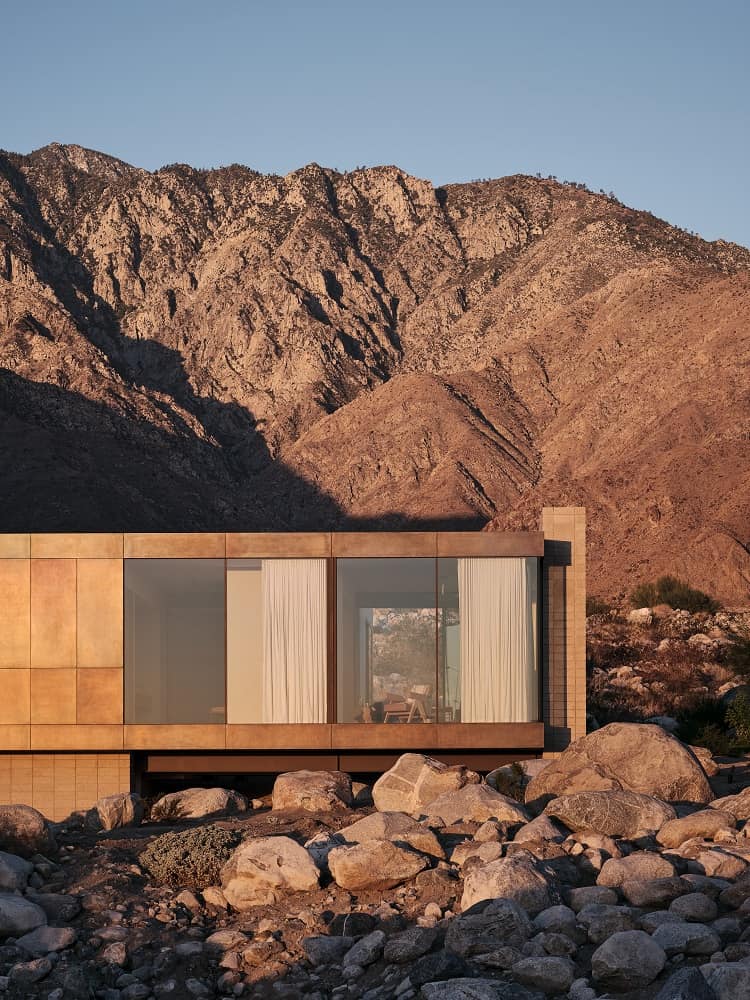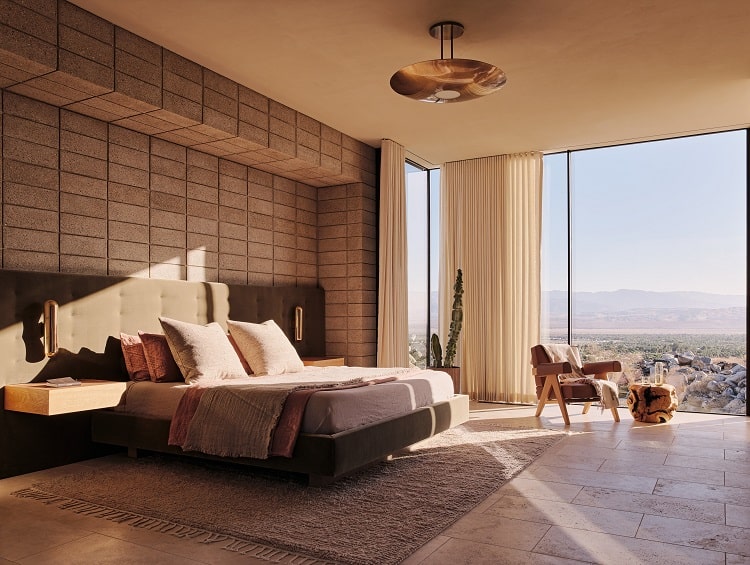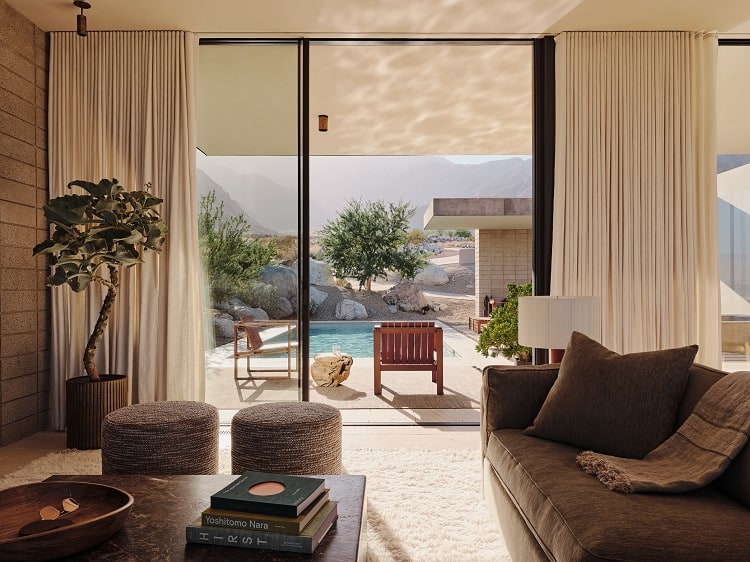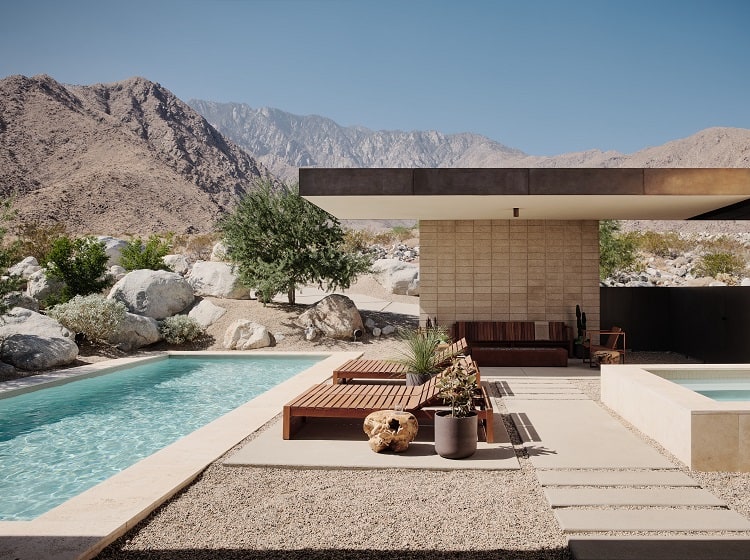 The 4-bedroom home is on the market asking $5.75 million
The single-story home's interiors span 3,310 square feet and take cues from the desert landscape, incorporating a muted palette of colors ranging from sage green to sandy brown and pink hues.
Each and every element has been carefully picked to respect (and enhance) the house's aesthetics and its desert connection.
With 4 bedrooms and 5 baths, the property is offered for sale at $5,750,000.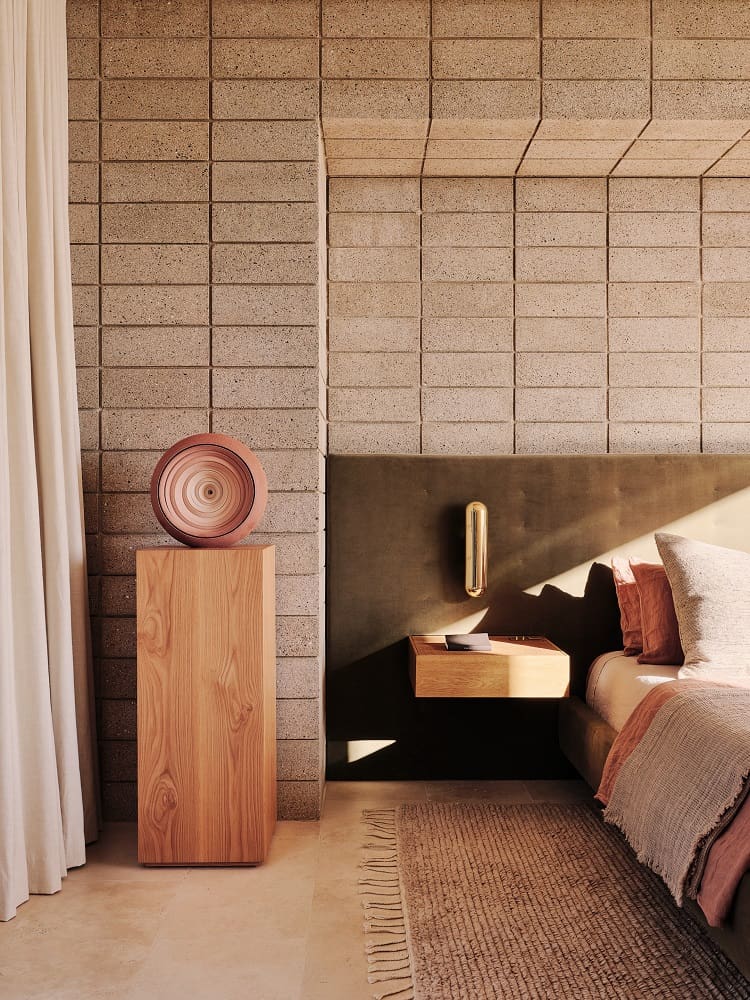 More stories you might like
A Striking Celebrity Compound with a 7-Sided House and Richard Neutra Connections
The Architect of Hollywood: the Irresistible Appeal of Paul Williams-Designed Homes
Spotlight: The Razor House — Alicia Keys and Swizz Beatz' Ultra-Modern Mansion
Richard Dorman's Mid-Century Gem, the Seidenbaum House