Karen Haines, founder of the best-selling canned vodka cocktail brand, Spa Girl Cocktails, is parting ways with her party-ready home in Palm Springs.
Haines, who turned her passion for entertaining guests in her unique Palm Springs home into a winning business idea, is also a celebrated designer and trendsetter — and her house is proof of that.
Public records show that Karen Haines and her husband, Chris, have owned the property for over a decade. This is the first time the home has been listed since 2012.
Located in the heart of Old Las Palmas, the posh property is the perfect blend of Hollywood glamor and modern style.
Voted "fan favorite" at Palm Springs Modernism Week, the Hollywood Regency-style residence has just hit the market.
Offered at $4.8 million, the listing is held by John Campbell with Keller Williams.
All the fab features of Villa De Leone
Built in 1962 for Mr. & Mrs. Bob Marx (son of Gummo), the luxurious home sits on a prime private walled and gated 19,602 sq. ft. lot.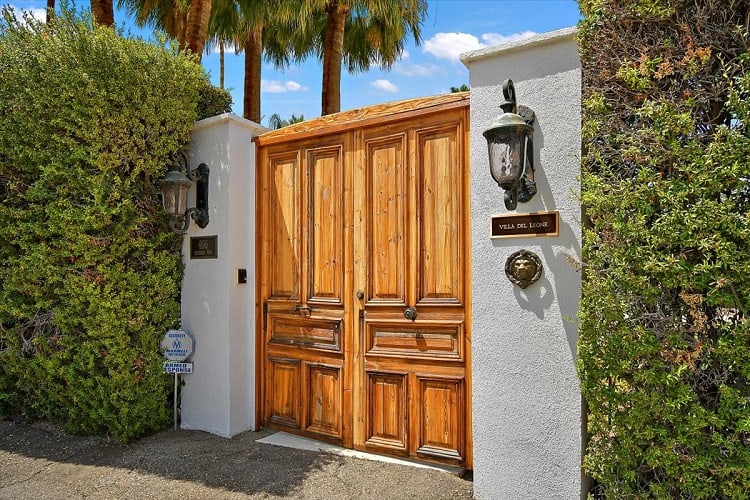 Located in Palm Springs, Villa De Leone boasts magnificent mountain views from the front and back yards. And, that's right, with zero telephone poles obstructing the stunning scenery!
Spanning 4,278 square feet of luxurious living, the stunning estate is the perfect pad for entertaining.
Framed by two urn water fountains, the dramatic original carved double entry doors open into a hallway wall of unfinished marble that is also the backdrop for the living room fireplace.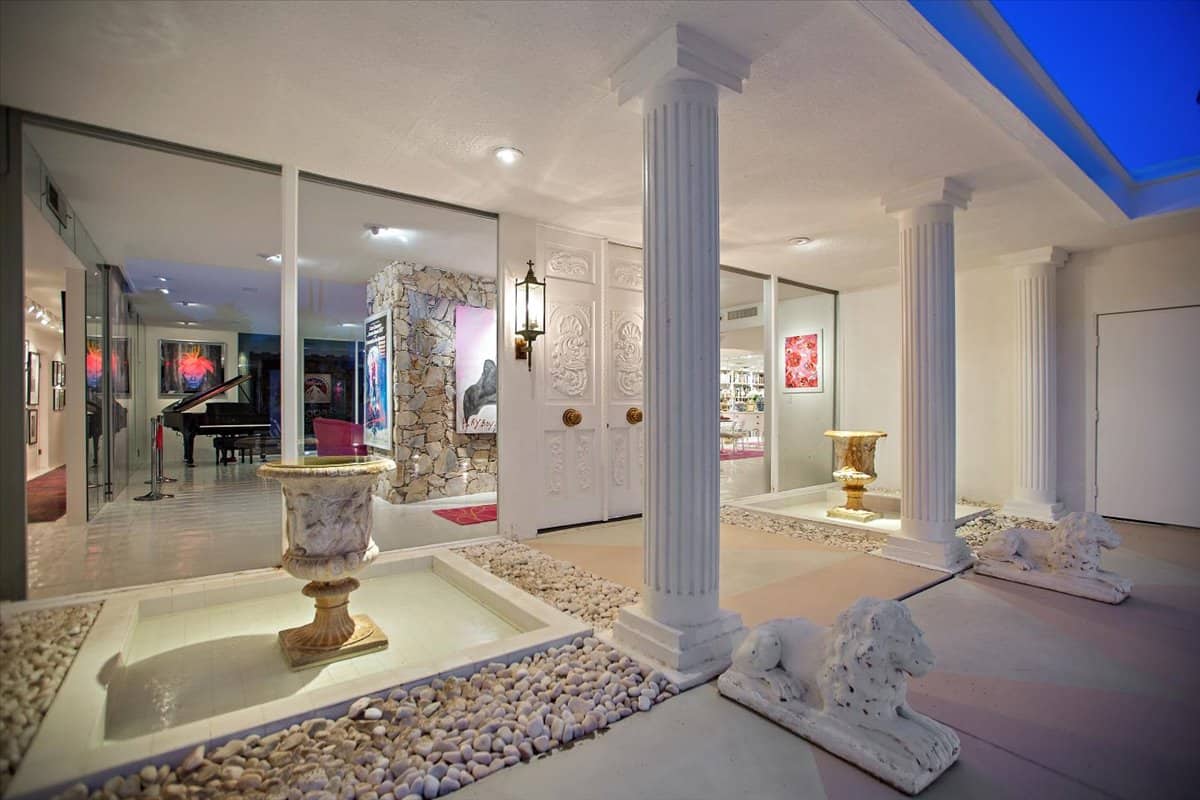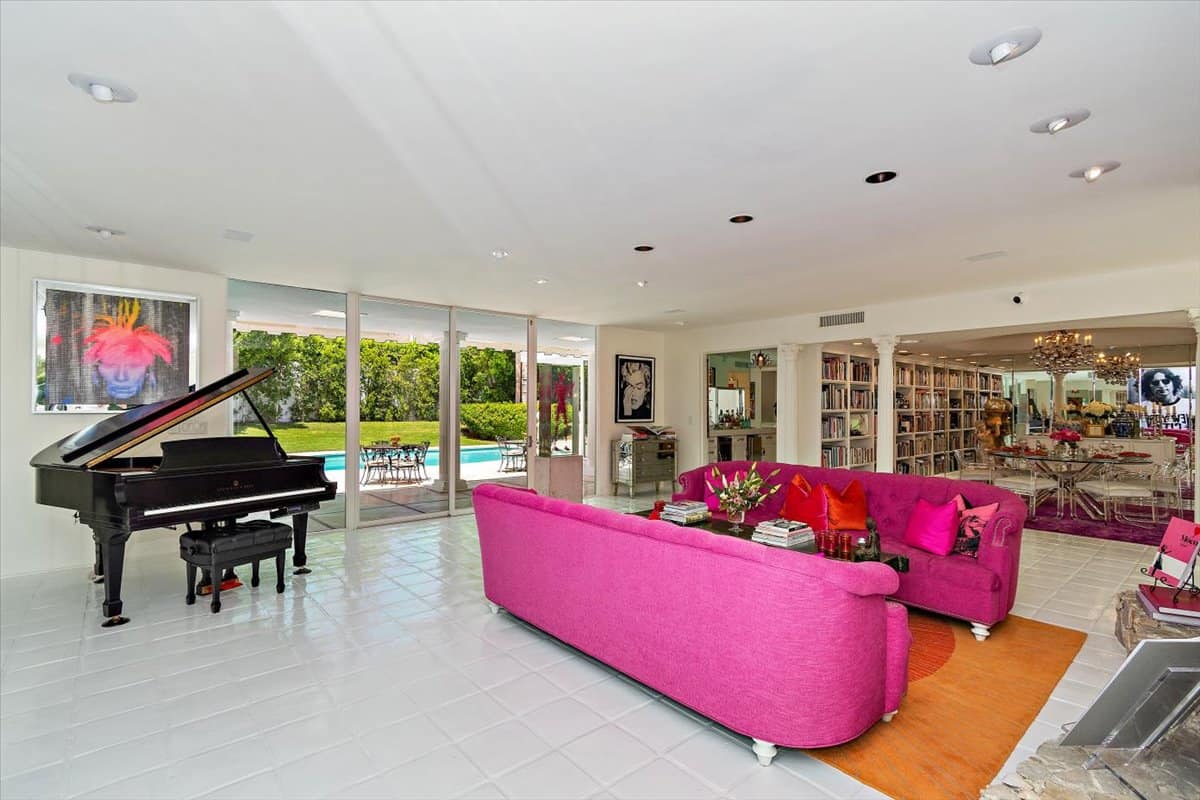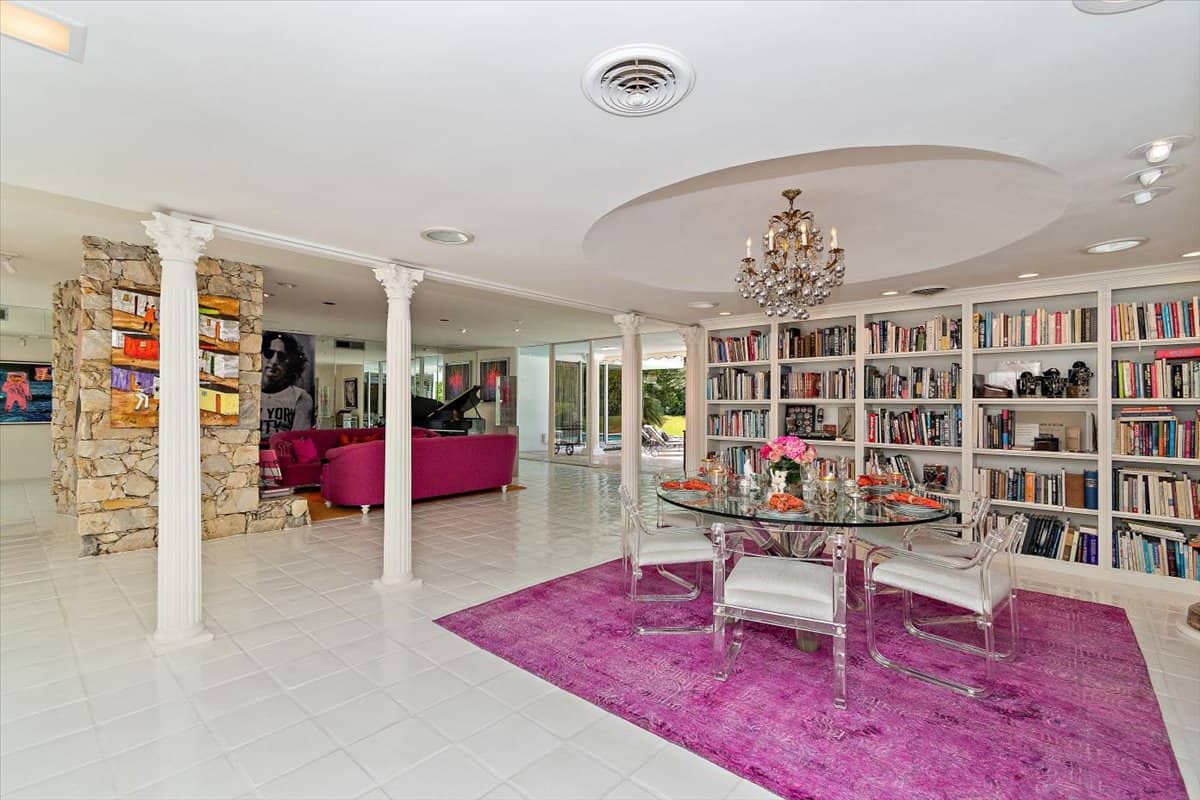 With four bedrooms, two baths, and one half-bath, the luxe digs offers museum-quality art lighting throughout.
While two of the four bedrooms have been converted — one into an office and one into a state-of-the-art entertainment/sound studio — the gorgeous crib has something for everyone.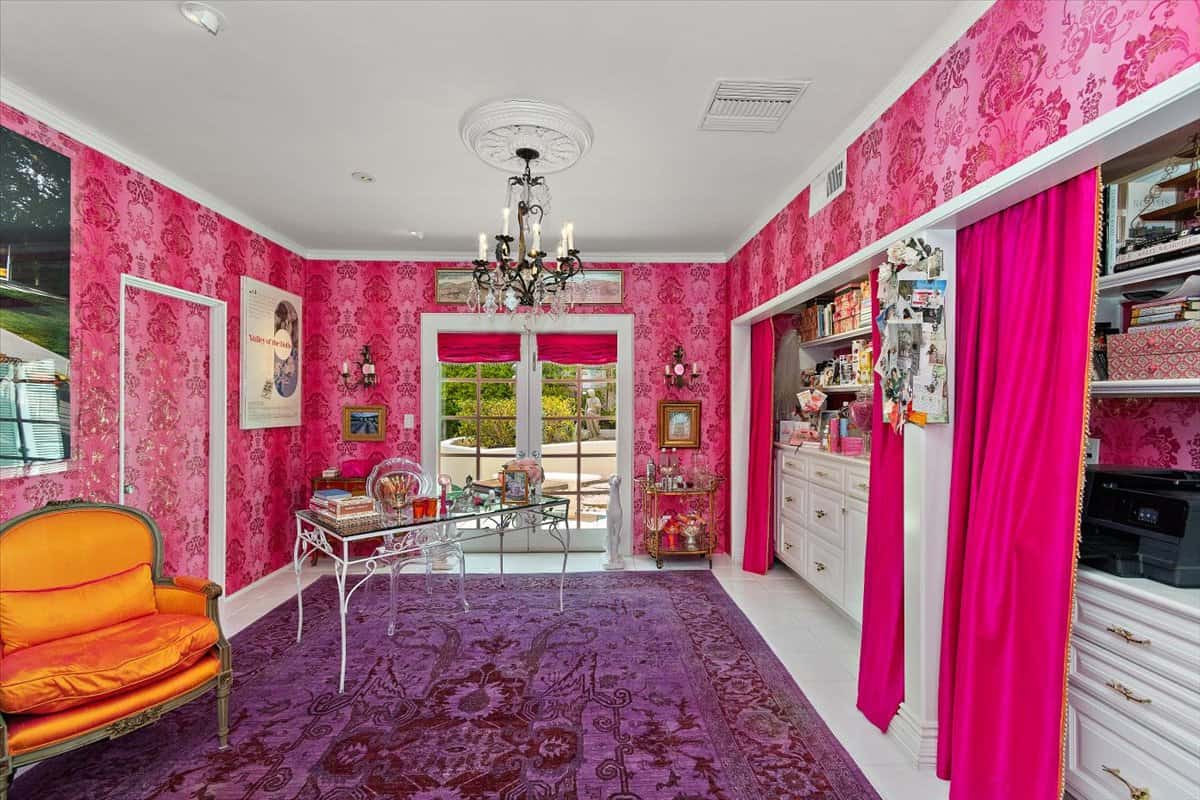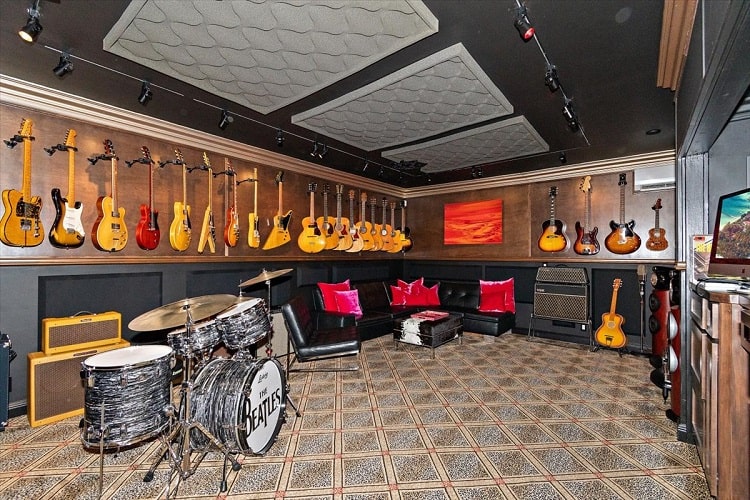 The "British Room" offers pop art, with a collection of vintage racing motorcycles and Union Jack carpet. The large dining room features a concave dome ceiling with an embellished vintage chandelier.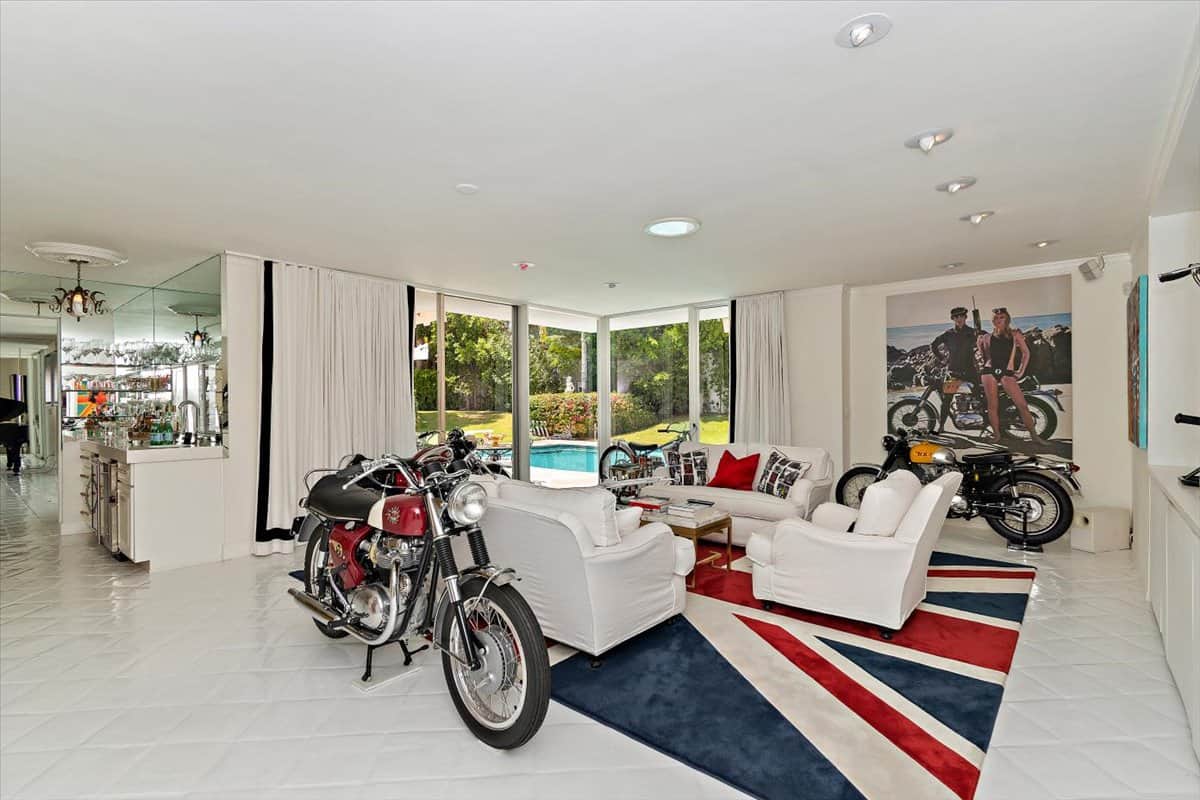 Meanwhile, the dramatic master bedroom looks out at the pool and includes a large bath/shower area, dual vanities, and generous closet space.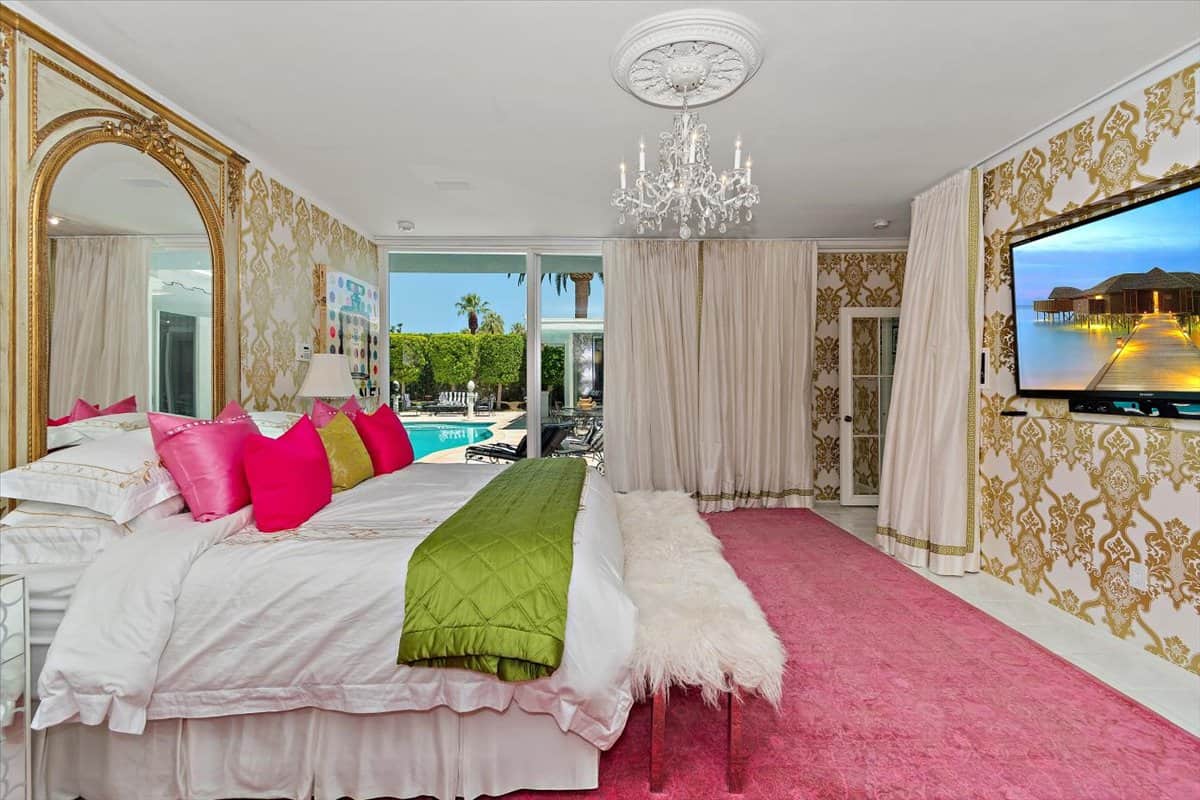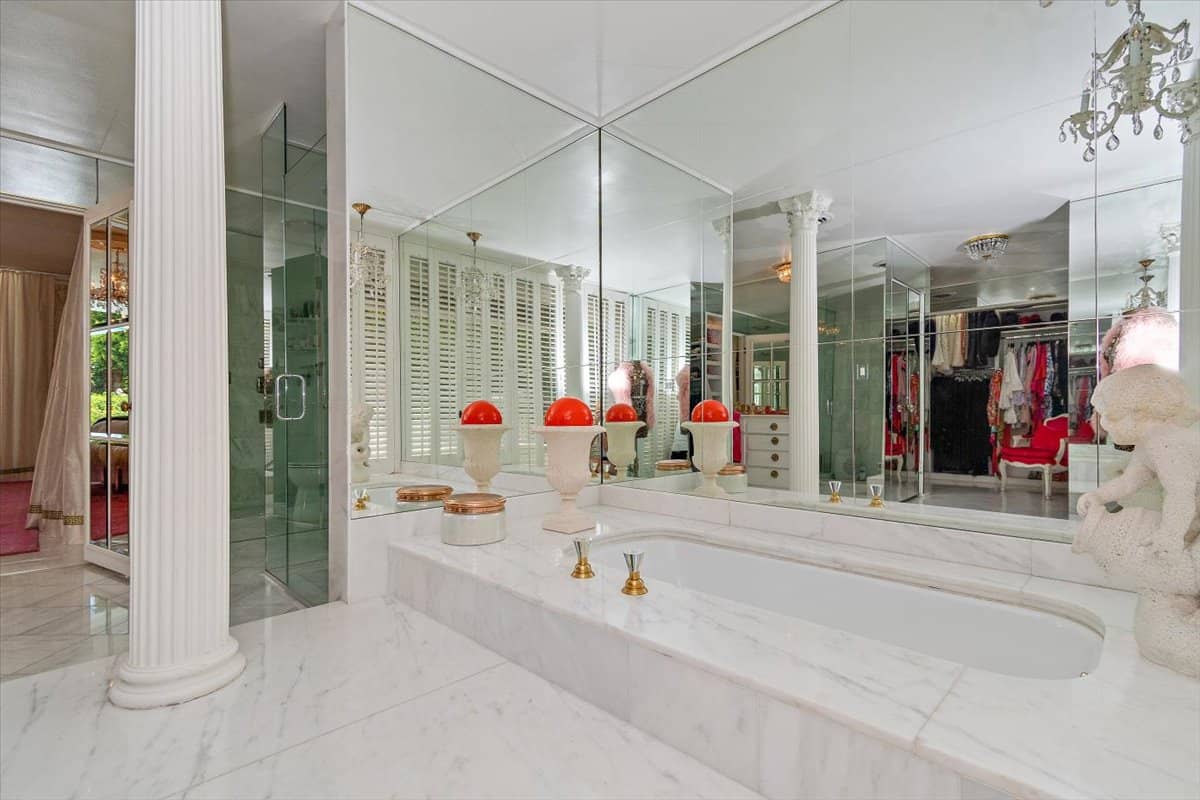 And the decorated guest bedroom has an ensuite bath shared with the office.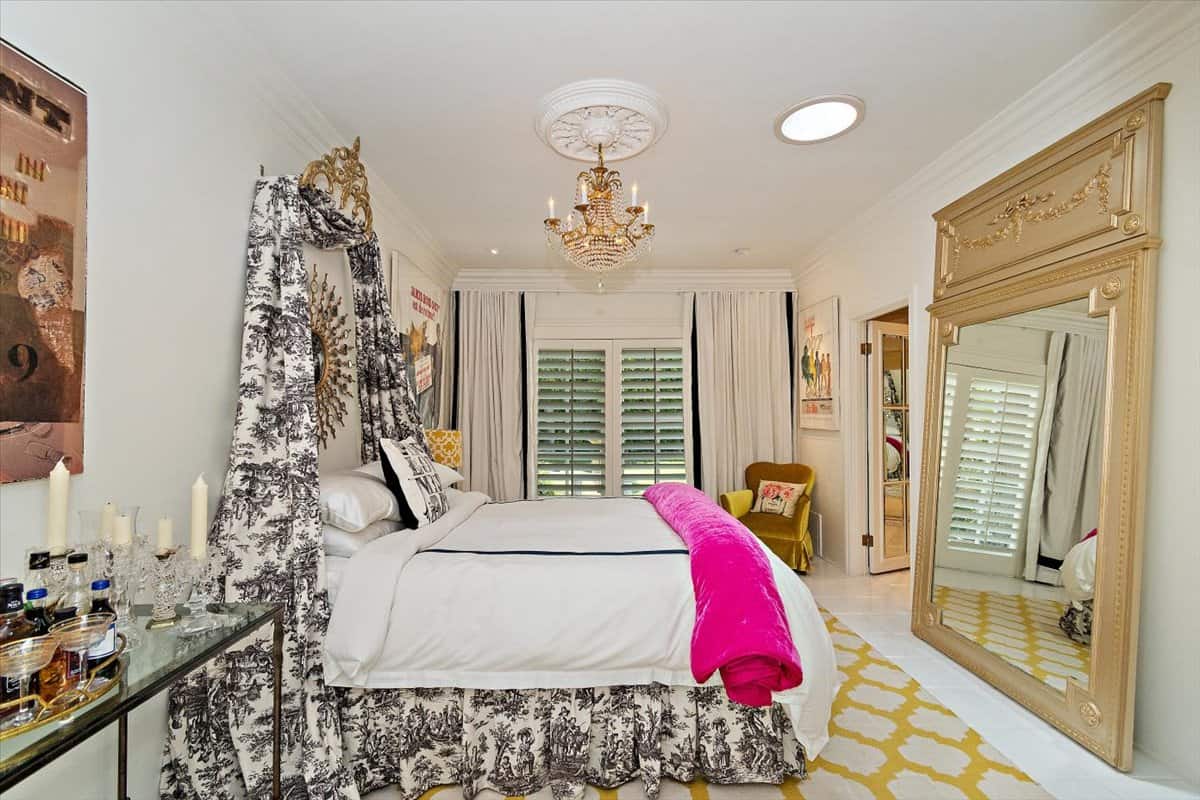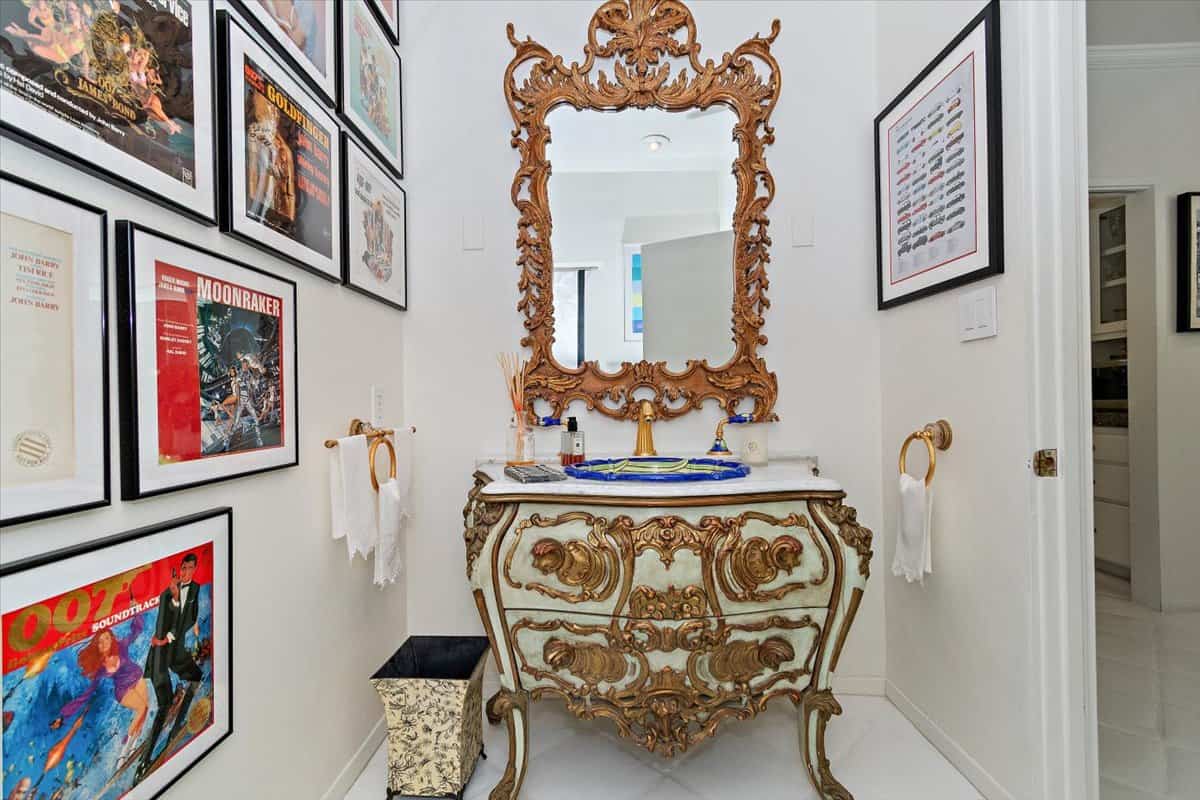 Featuring floor-to-ceiling walls of glass, the beautiful home offers jaw-dropping views of the great outdoors.
And did we mention the pool?
With the original Roman pillars surrounding the pool terrace and mature gardens, the property is not only pretty but posh as well.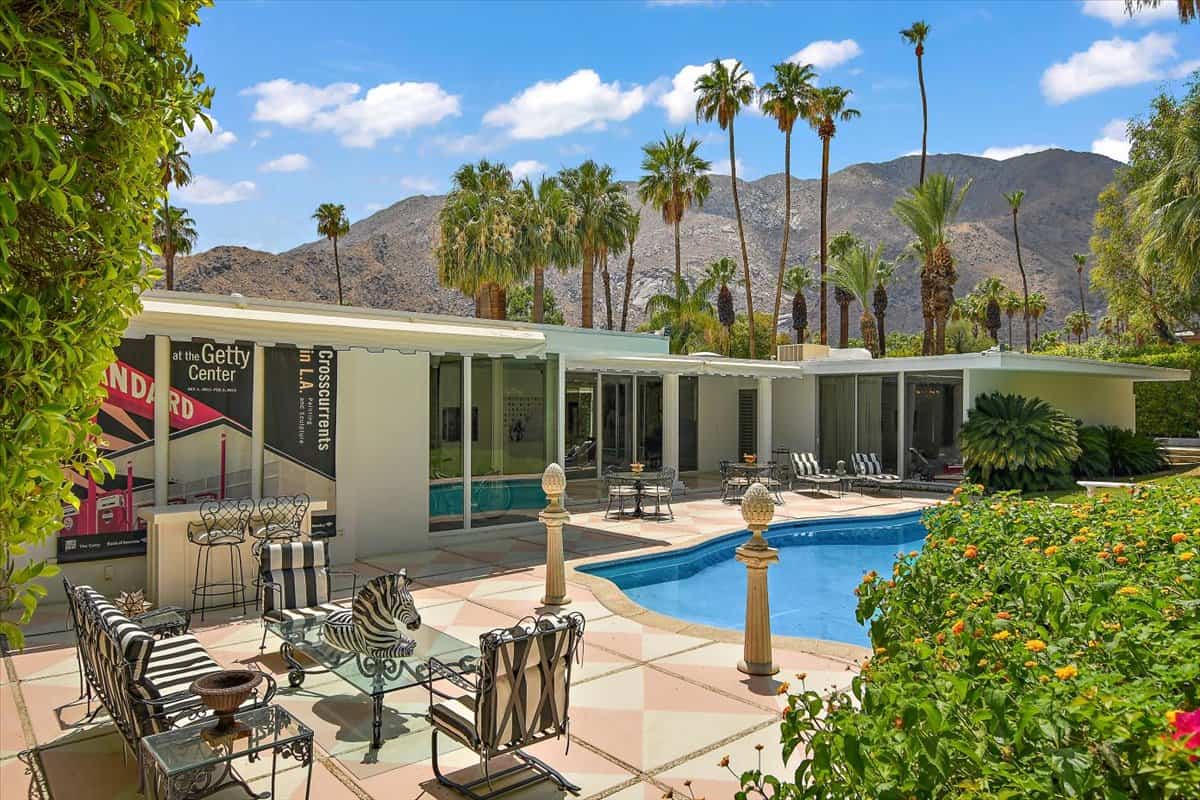 More stories you might like
Food Network's Valerie Bertinelli bids adieu to her lovely L.A. home
Striking Modern Desert Home Blends In with Its Surroundings in Palm Springs
Cool listings: $10M 'House of Sin' party pad in Hollywood Hills has its own nightclub, casino
Bing Crosby's Estate — That Once Welcomed JFK and Marilyn Monroe — Sells for $4.15 Million