With so many home design shows and online resources available nowadays, polishing your interiors yourself has never been more accessible.
Pinterest alone has about a quarter of its boards dedicated to home design, and there are so many blogs offering step-by-step instructions on how to recreate a look that all you need is a dedicated budget and the patience to follow through.
But that doesn't necessarily mean you should go at it by yourself.
In fact, decorating your home puts you at risk of getting all worked up in the aesthetics and placing less importance on function and comfort — or missing out on great opportunities to enhance the space altogether.
Especially when it comes to trickier interiors (think smaller spaces, unusual layouts, or older homes with original features).
It sometimes takes a person with professional skills and considerable experience to develop a functional, stable, and aesthetically pleasing design.
If you're not sure whether hiring a professional interior designer is something you should consider, we thought we'd give you a hand by putting together 6 top reasons why people hire experts to handle their home design.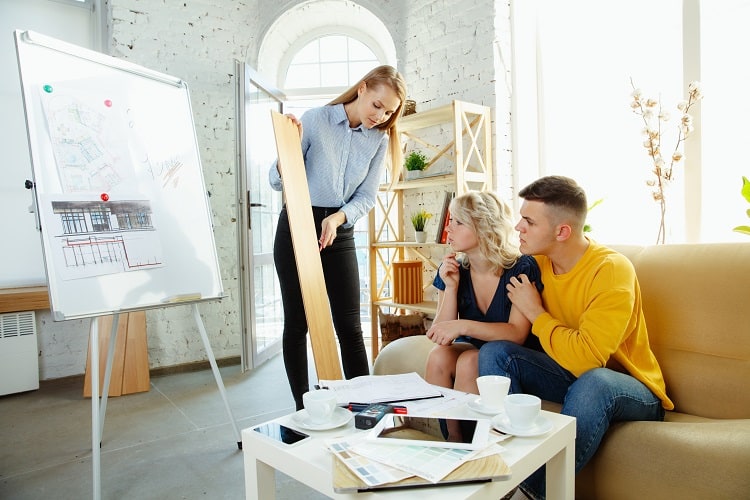 And at a time when more and more people are stuck at home, relying on their living space for most of their day-to-day activities, functional spaces that are easy to navigate and keep tidy, and an office interior design that allows them to work from home, we couldn't imagine a better time to have this conversation.
Top 6 Reasons Why You Should Hire an Interior Designer
#1 They're Well Aware Of The Industry Trends
Nobody knows what's in and what's out better than a professional. You'll rarely find an interior designer that isn't in tune with the latest innovations and trends in furnishings, interior layouts, and other design technologies.
Sure, the internet might tell you what the Pantone color of the year is, but it won't help you integrate it into your home in the best way possible.
And you know all those nice Pinterest boards we mentioned, chockful of great layouts and room designs? Well, hate to break it to you, but most of them have been making rounds on the internet for years now, with many of them already being out of style.
Most interior designers are constantly reading up on current styles, honing their skills, and attending industry events to keep up with the latest trends. So, if having a design that's in trend is important to you, consider turning to a professional.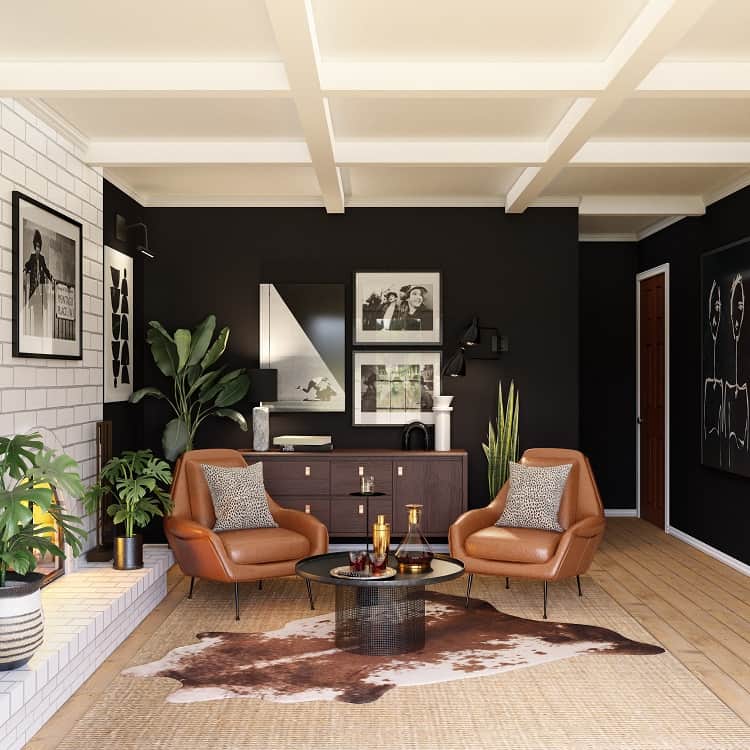 #2 They Know What They're Dealing With
If your house or a specific room has some unique features or layouts, that makes furnishing and decorating the space a little trickier. H
owever, you have to remember that professional interior designers have years of experience in this field, so you can be sure they know how to deal with any type of space.
Besides, if you really want to, you can hire an interior designer that specializes in your desired style, be it modern, classic, minimalist, or contemporary.
In this way, you'll work with someone who's not only knowledgeable, but an expert in exactly what you're trying to accomplish — and won't have any issues getting you that look that you're going for, regardless of how unusual your space is.
They might even come up with some suggestions that you would have never even considered on your own, but that could work perfectly for your home.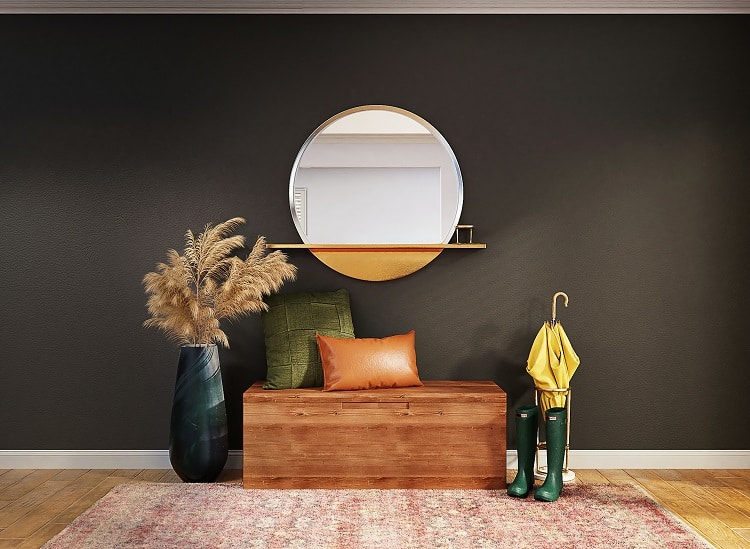 #3 It Can Actually Save You Money
You'd be inclined to think that hiring an interior designer would make your whole home revamp more expensive. But the truth is, many homeowners that start decorating their homes by themselves get carried away and often end up buying unnecessary things.
It's so easy to get distracted when you're trying to recreate a look you saw online, or maybe a celebrity kitchen you fell in love with (Kendall Jenner's kitchen in particular has been getting people's attention online).
You can end up buying expensive furniture and over-the-top décor elements that may not even get you the look you were aiming for, leading to even more spending to replace said items.
But a designer will have a way more strategic approach and will work with their designated budget to achieve that look you settled upon together.
They're less likely to overspend, and any expenses will be laid out at the beginning of the contract, giving you a solid idea of how much money you will have to shell out.
#4 They Have An Expansive Network
When working on updating your home, you'll also likely to need the services of different kinds of professionals such as plumbers, electricians, someone to update the fireplace (or install a trendy electrical one), sand and paint the walls, or refinish a corner of the house.
Most interior designers have an expansive network, so they would already know who to turn to for these services. That way, you wouldn't have to waste your time looking for qualified individuals.
Your interior designer knows who among their connections does the job best, so you won't have to settle for amateurs.
#5 The Benefits Last
Your home's design, if picked to be in line with the latest trends, can get outdated within just a few years. Even if you try your best to maintain its sleek appearance, some elements might simply go out of style, and you'd be left with a less than fashionable home décor.
The good news is that a good interior designer makes sure that the changes made to a particular space will last for a long time.
Sure, they'll incorporate the latest trends and fine-tune them to make your interiors stand out, but they will also pay special attention to the lifespan of their work, and strive to mix trending elements with timeless features.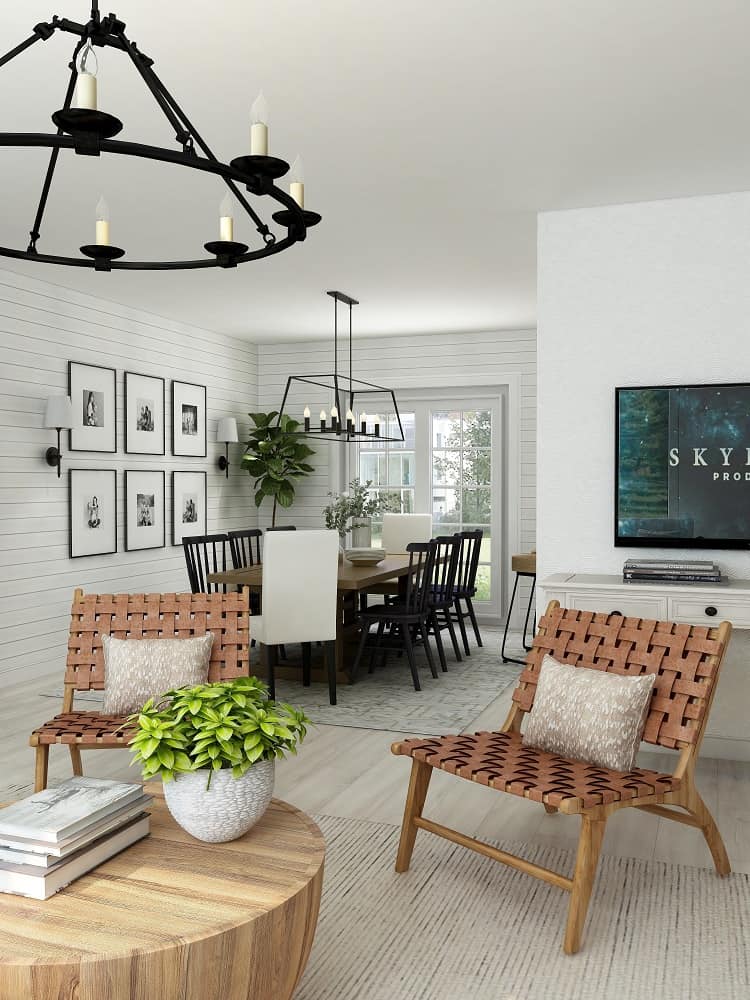 So, in a way, that's another way to save money since you won't have to update your interiors often.
#6 Their Goals Extend Beyond Interior Design
Believe it or not, interior designers don't just look at the aesthetics of a space. As previously said, they also pay attention to the design's functionality and durability, elevating your home altogether.
In most cases, interior designers will take the initiative to make some updates that are guaranteed to increase your home's market value.
Interior designers will also take steps to ensure that the space they're dealing with is aesthetically pleasing, innovative and, whenever possible, energy-efficient. Hence, you'll notice that they spend extra time deciding what kind of tiles, windows, and light fixtures to use.
All that to say, if you're thinking about selling your home in the near future, you would benefit significantly from hiring a professional interior designer.
Trending stories
What happened to Michael Jackson's house, Neverland Ranch?
Steve Harvey's palatial home in Atlanta
The history of San Francisco's Haight-Ashbury neighborhood