You'd think a wall clock is one of the most easiest things to find when decorating your home
. But as it turns out, an eye-grabbing wall clock is not the handiest thing to come upon, especially when you're highly particular about your overall decor scheme.
Not to mention how challenging that gets when trying to keep your home decor on the minimalist side yet want a piece that stands out.
Sure, there are tons of generic wall clocks that will serve their most basic time-telling function well enough, but if what you're looking for is a simple touch of elegance in the form of a wall ticker, we thought we'd give you a helping hand.
So we rounded up 10 of the most stylish wall clocks we could find on Amazon right now, to make your search easier. Check them out here: (*Please note that this article contains affiliate links and if you make a purchase, FancyPantsHomes will receive a small comission)
Umbra 'Ribbon Modern' Wall Clock in Copper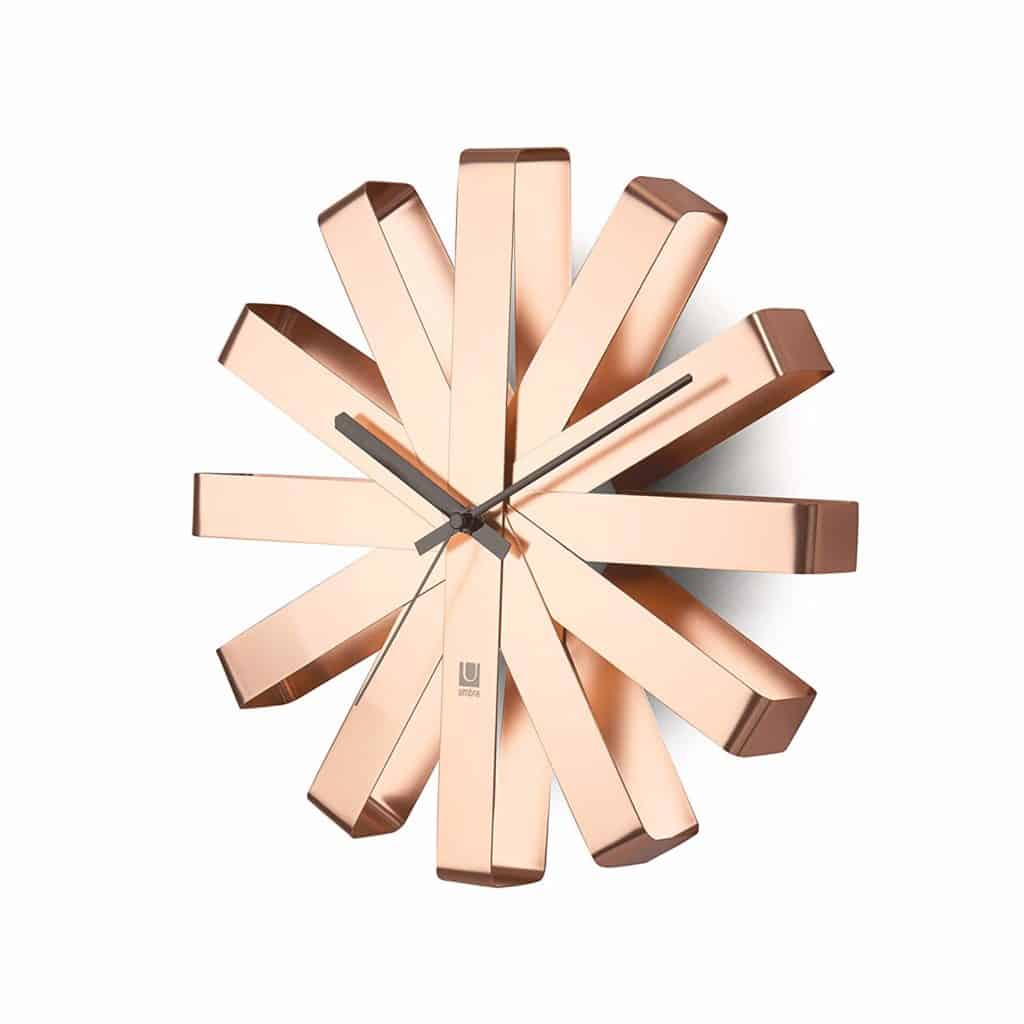 Umbra's designs are most often created with 'simple elegance' in mind, but this particular piece stands out as one of their most stylish.
Designed by creative visionary Michelle Ivanovic, the luxurious wall clock is made out of a high-quality metal that's been gently bent to form a unique multi-ribbon shape that looks great with any decor — and can be a particularly nice addition to a luxurious kitchen with copper accents or a bright living room.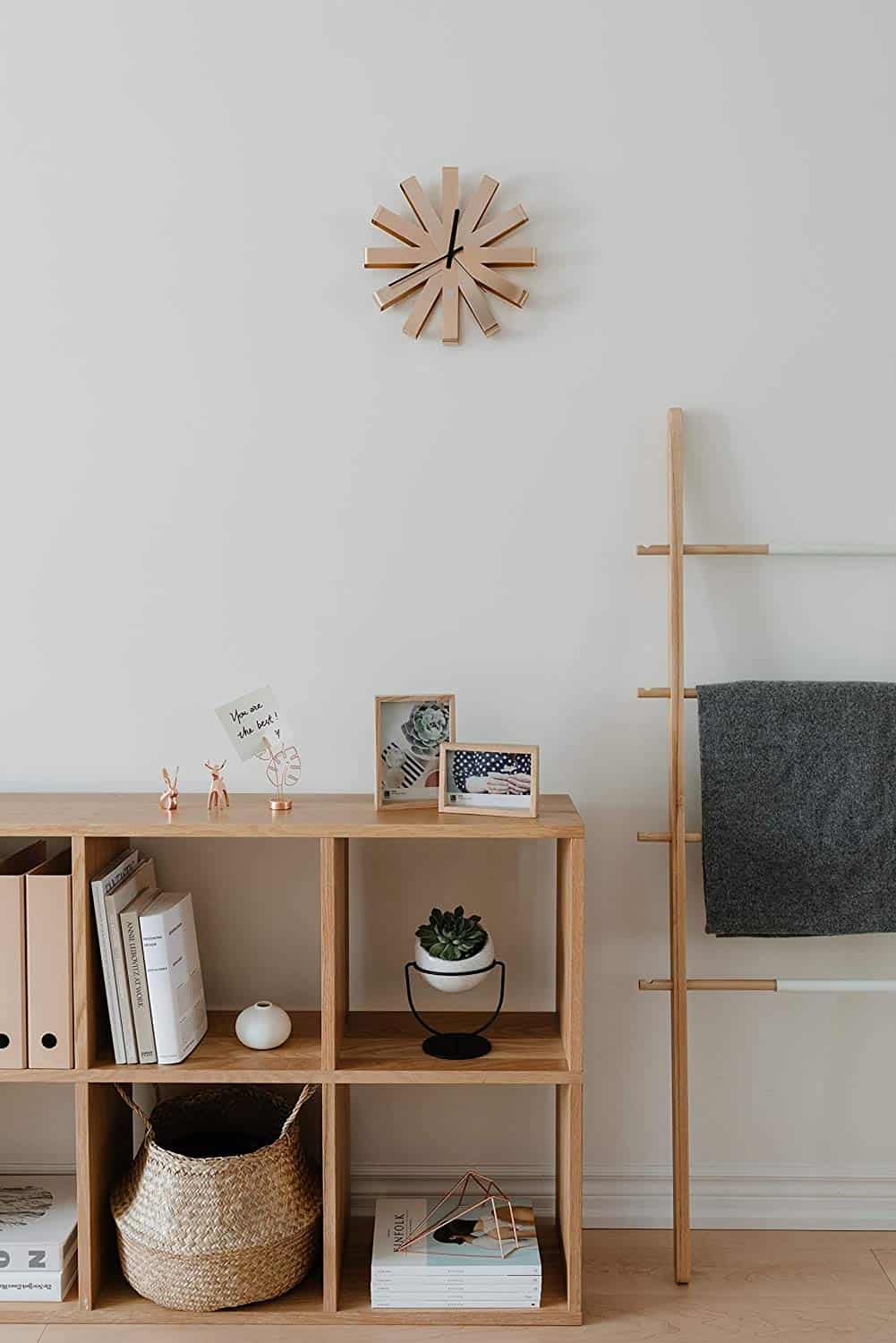 ---
Intelligent Voice-Activated Wall Clock – Nordic Minimalist Style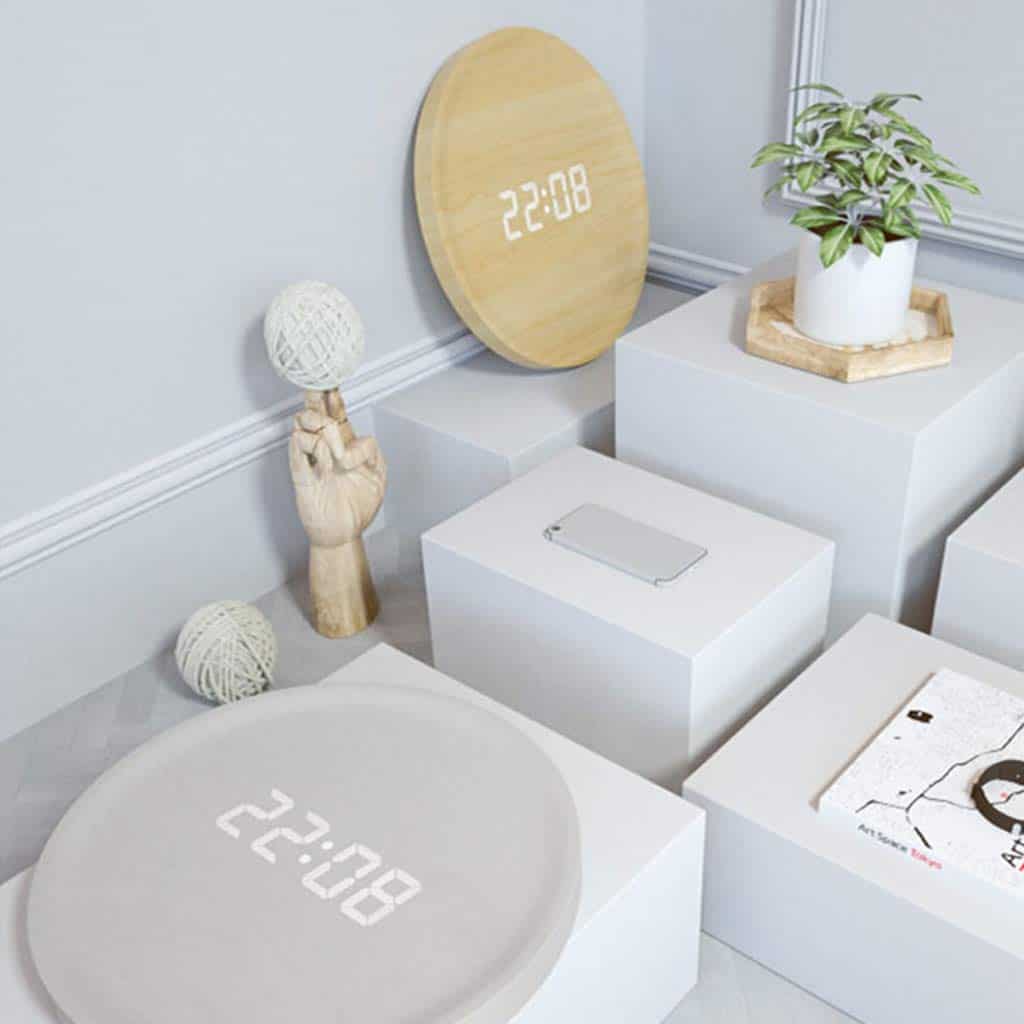 A perfect fit for your mid-century home as well as any modern space, this stylish intelligent clock combines simplicity with technology for a striking end result.
Made out of solid wood and PVC wood grain paper, the intelligent wall clock shows time on a LED screen that comes with three brightness levels that you can adjust based on the ambiance you want in the room.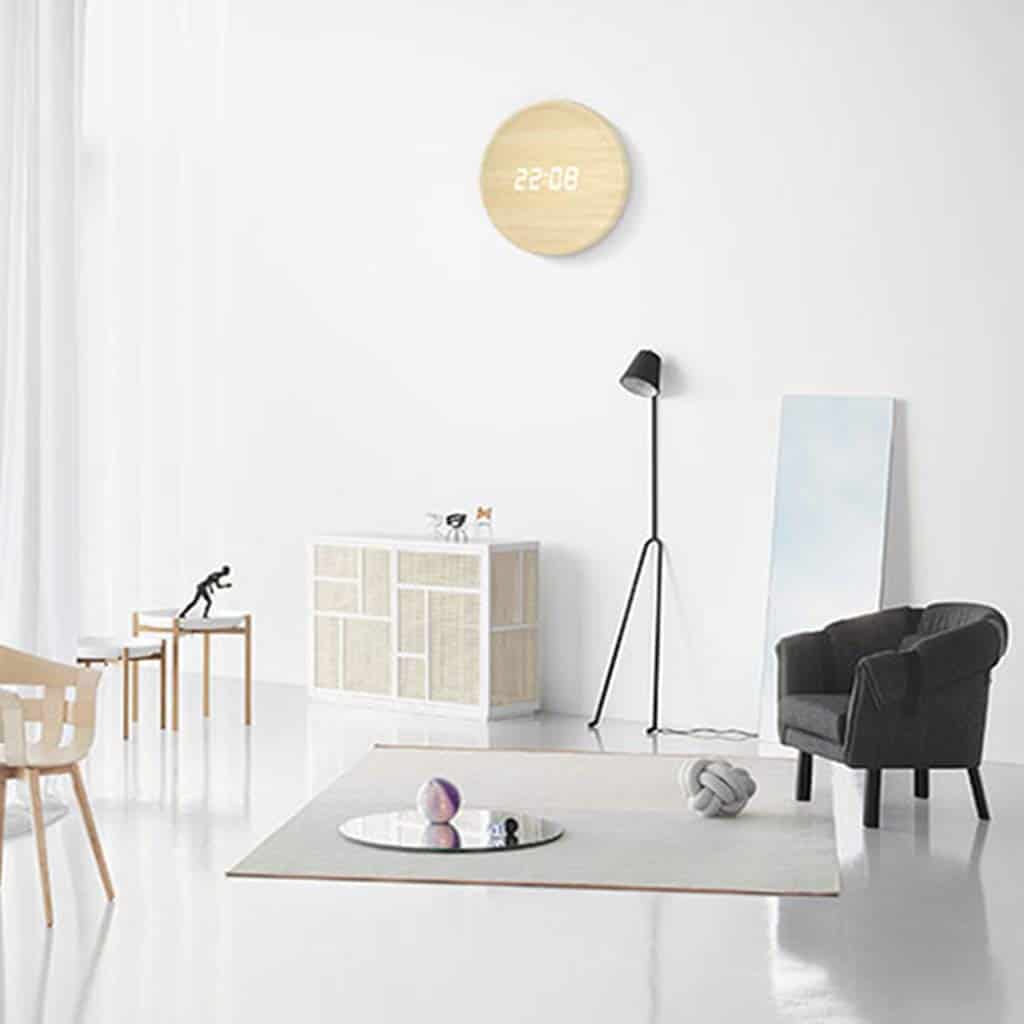 AjoliHome's Non-Ticking Wood Wall Clock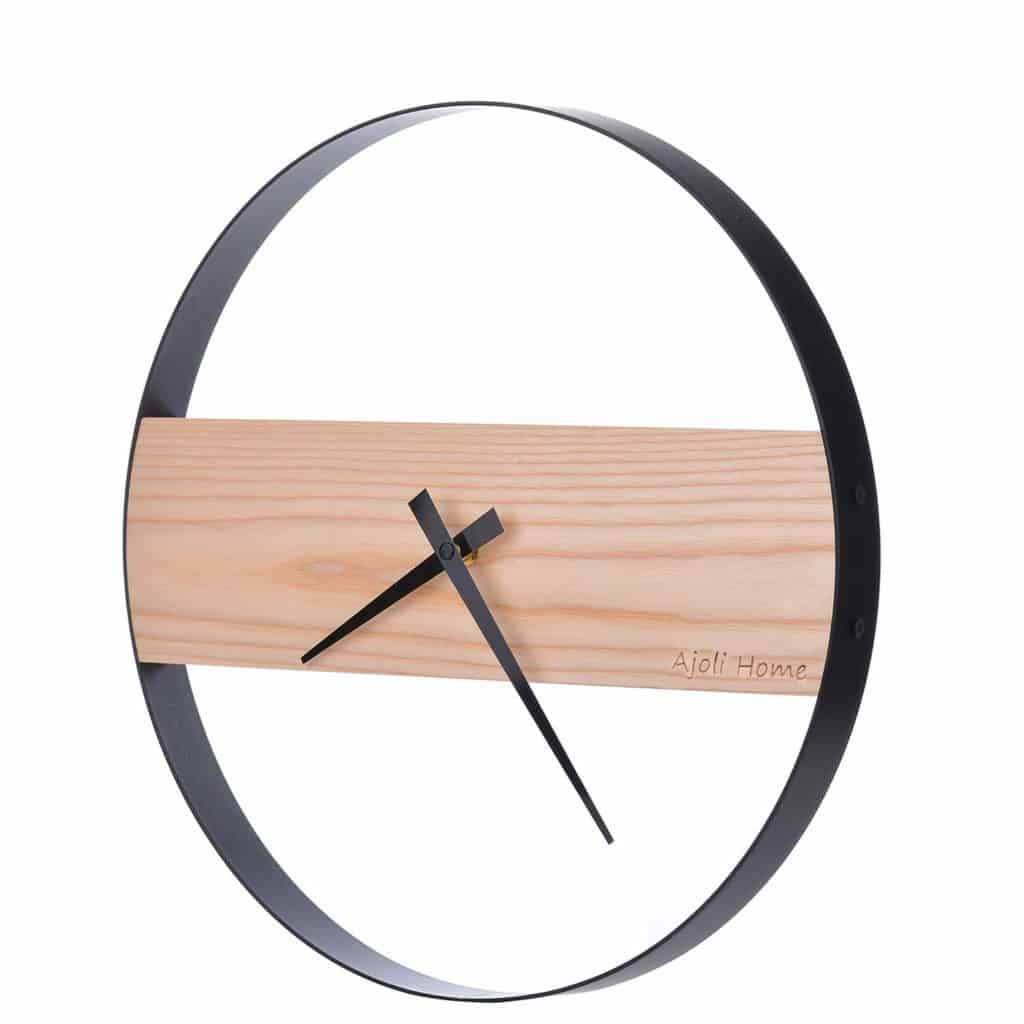 With a gorgeous minimalist design, this silent, battery-operated wall clock exudes an attractive sheen enhancing the sophistication of its grain pattern and simple natural beauty.
Due to its simplistic design, this minimalist wall clock can easily complement your existing decor without overshadowing it.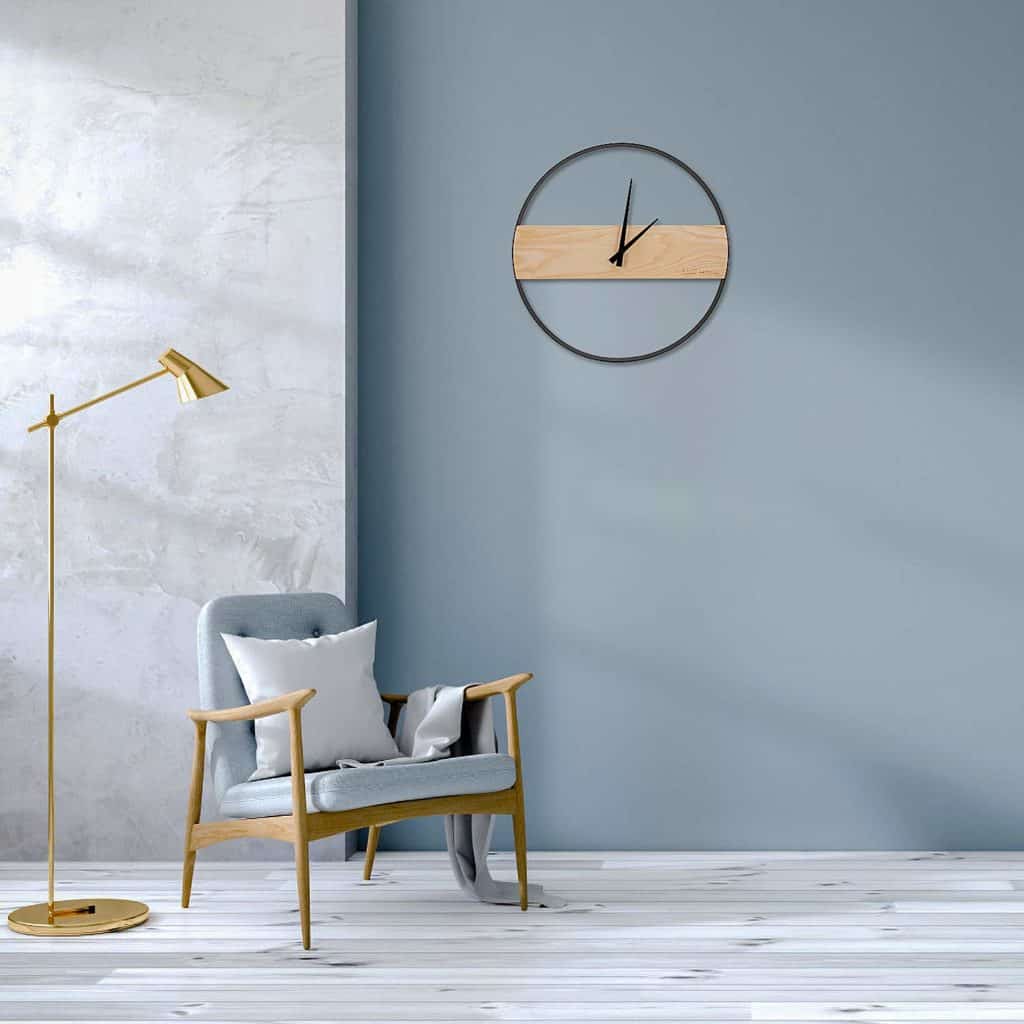 ---
Hroome 'No Numbers' Black Wood Wall Clock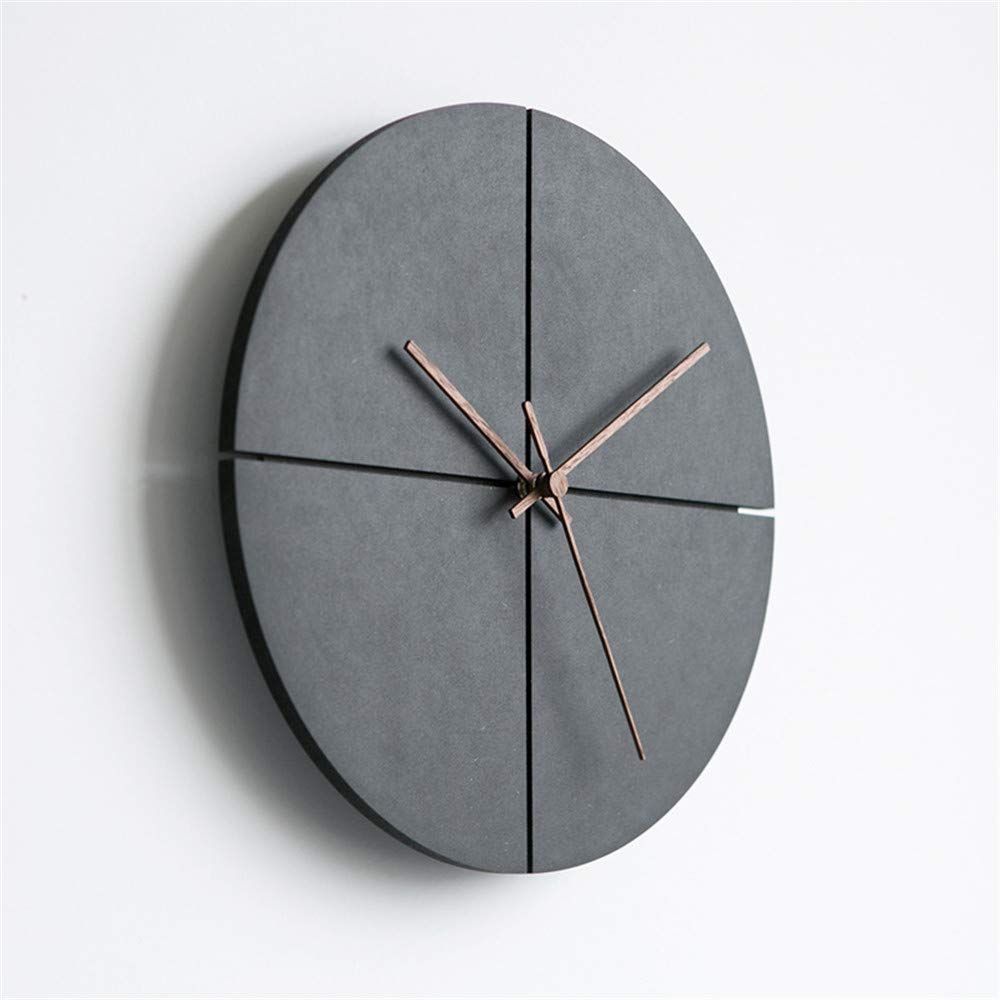 Because nothing screams elegance and simplicity quite like a black decor item, we just had to include this striking piece from Hroome.
The contemporary design company released this modern wall clock as a revamped version of the classic round frame and made it unique with a nordic style cut and high quality materials — including corrosion-resistant wooden walnut hands.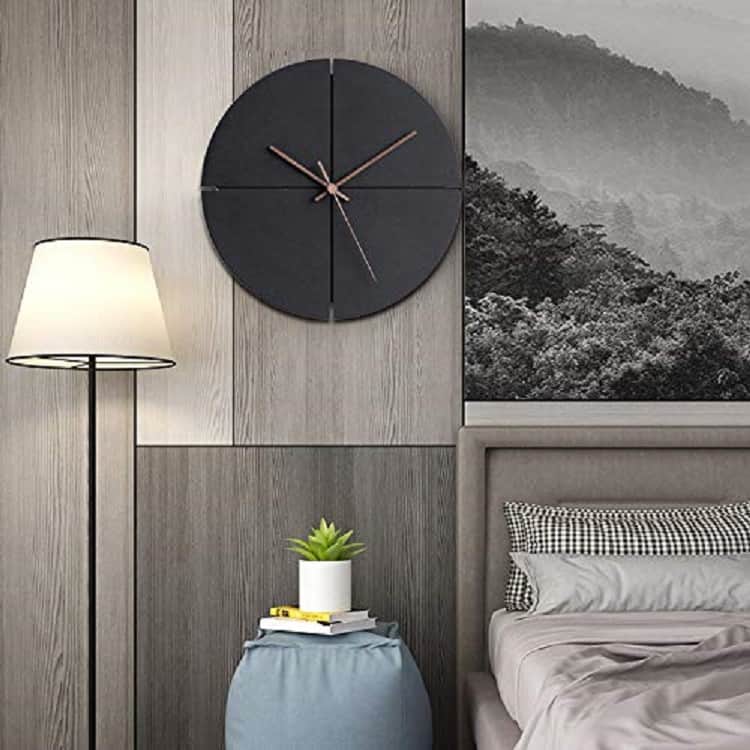 Normann Copenhagen 'Watch Me' Wall Clock
With its eight color rectangles folded out like a fan to form a clock shape, this striking piece from Normann Copenhagen is sure to add a note of flair to your room.
Made out of powder-coated aluminum, this minimalist wall clock is a great option if you're looking to add a pop of color to your walls and don't feel ready to commit to a bold piece of art.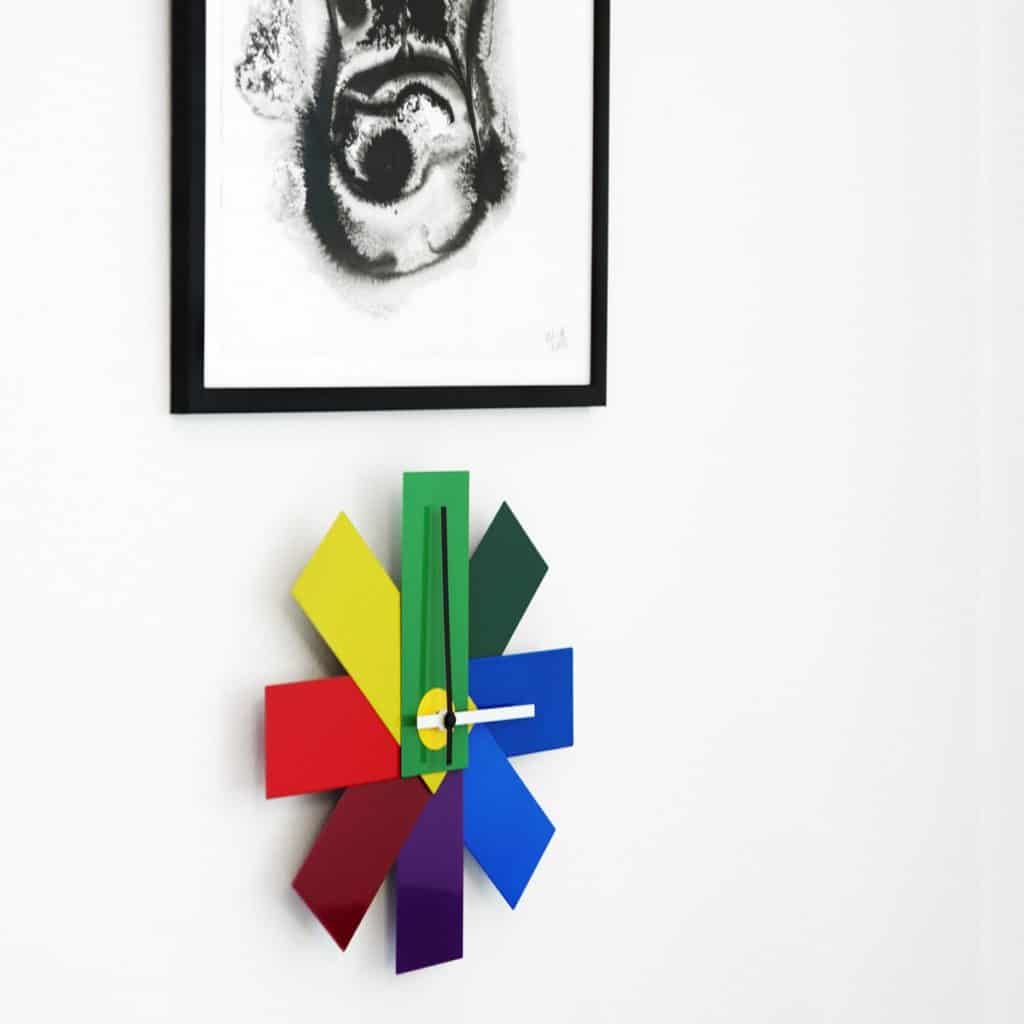 ---
Large DIY 3D Modern Wall Clock Sticker — Frameless Black Mirror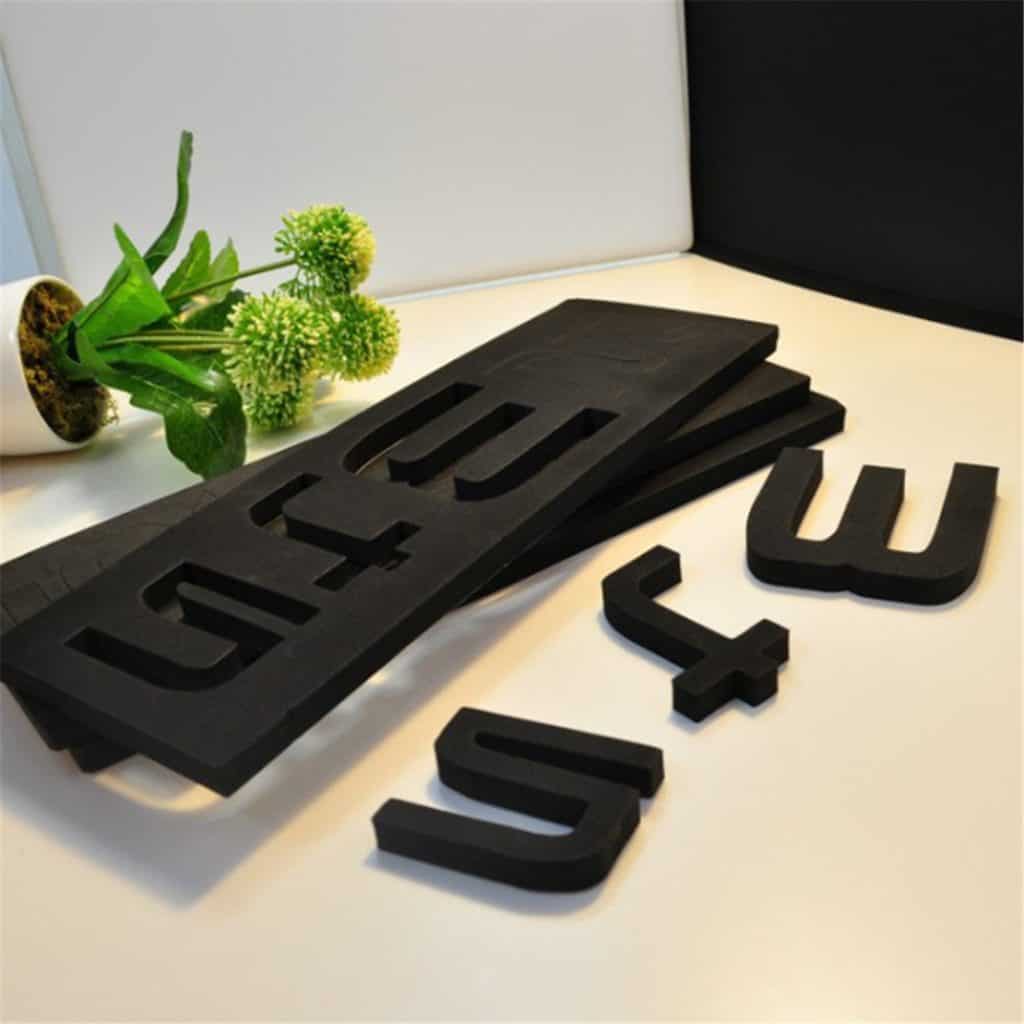 Say you want a huge statement clock on your wall, but want to keep your room clutter free and the walls bright.
Well this might come in handy: a sort of DIY wall clock whose pieces can form a striking (and fairly big) wall clock. Since it's made out of tiny individual components that you hang up on the wall, all of the wall remains exposed.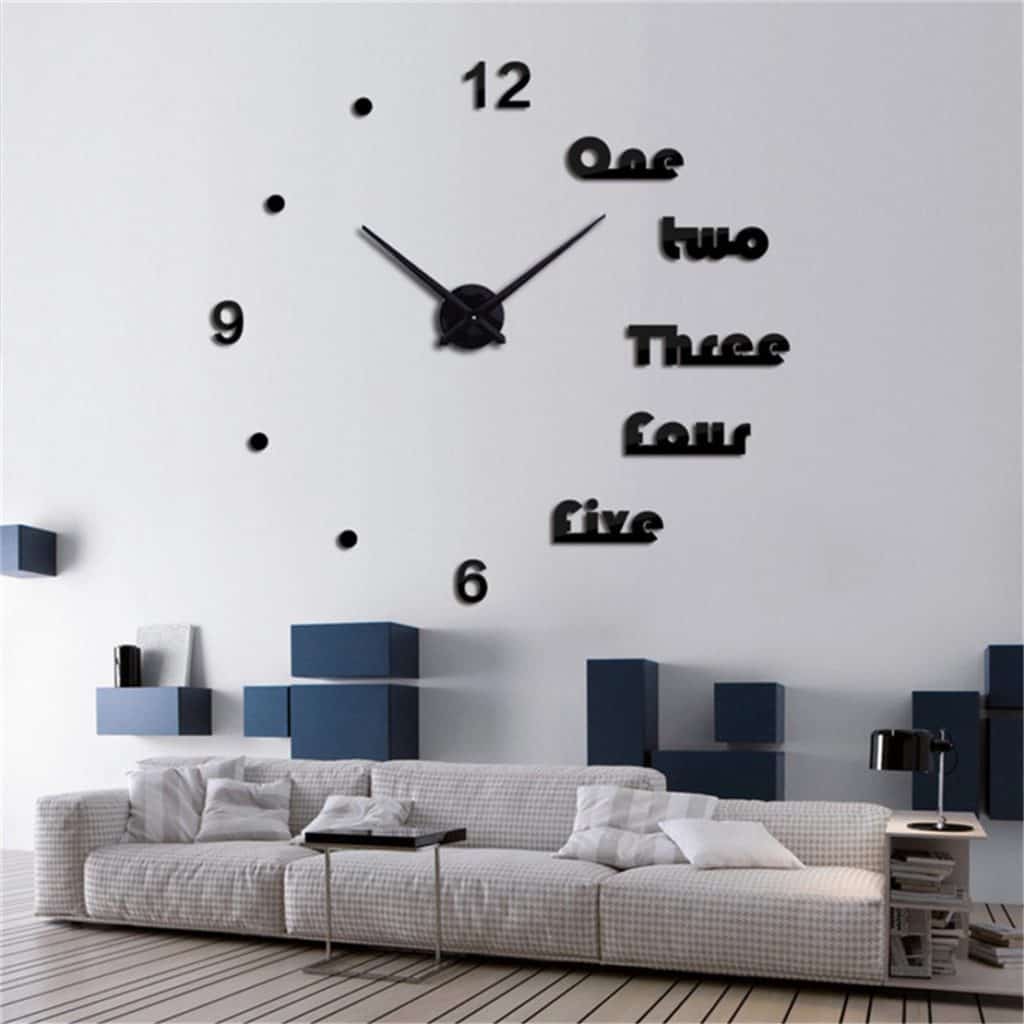 ---
BuBu-Fu Modern Minimalist Nordic Quartz Decorative Clock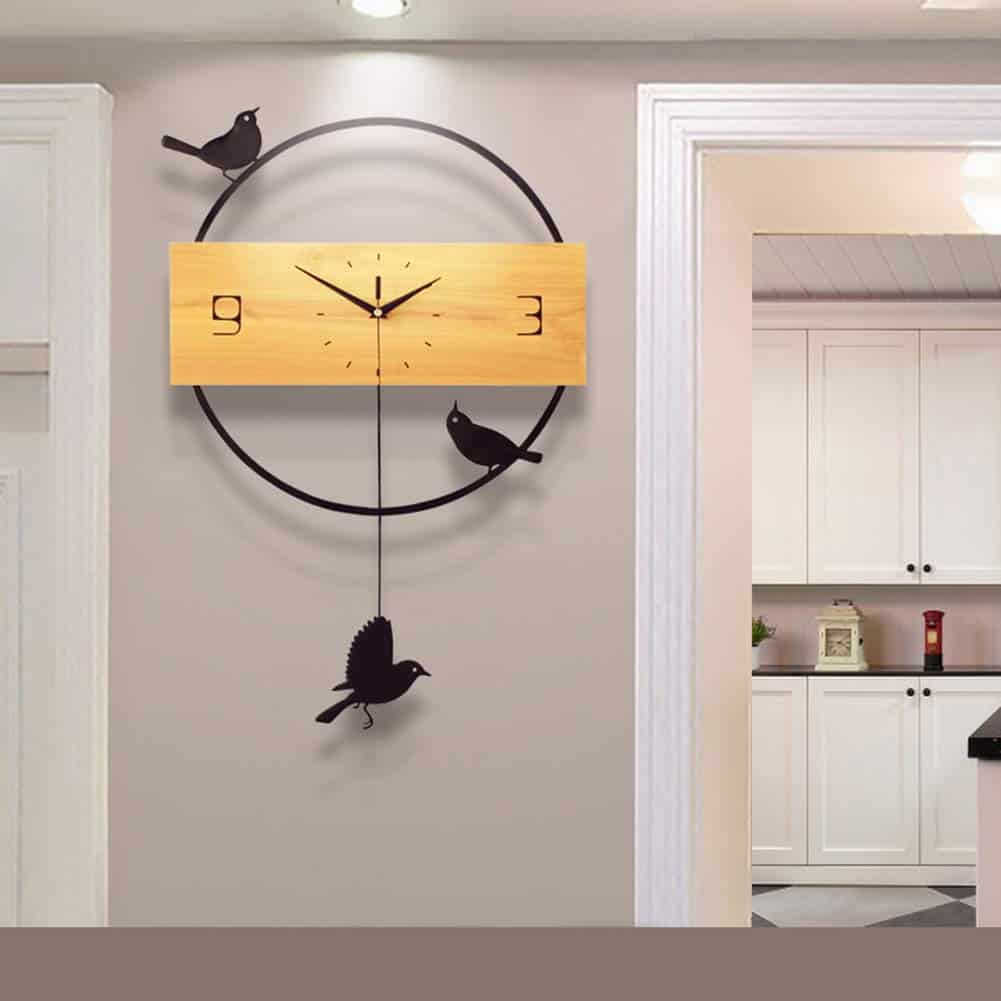 A fun spin of the popular minimalist model than combines a wood pane with a hollow circle is this adorable BuBu-Fu wall clock and its cheerful bird companions.
It can have a striking effect when set against bright walls as well as darker, bolder walls.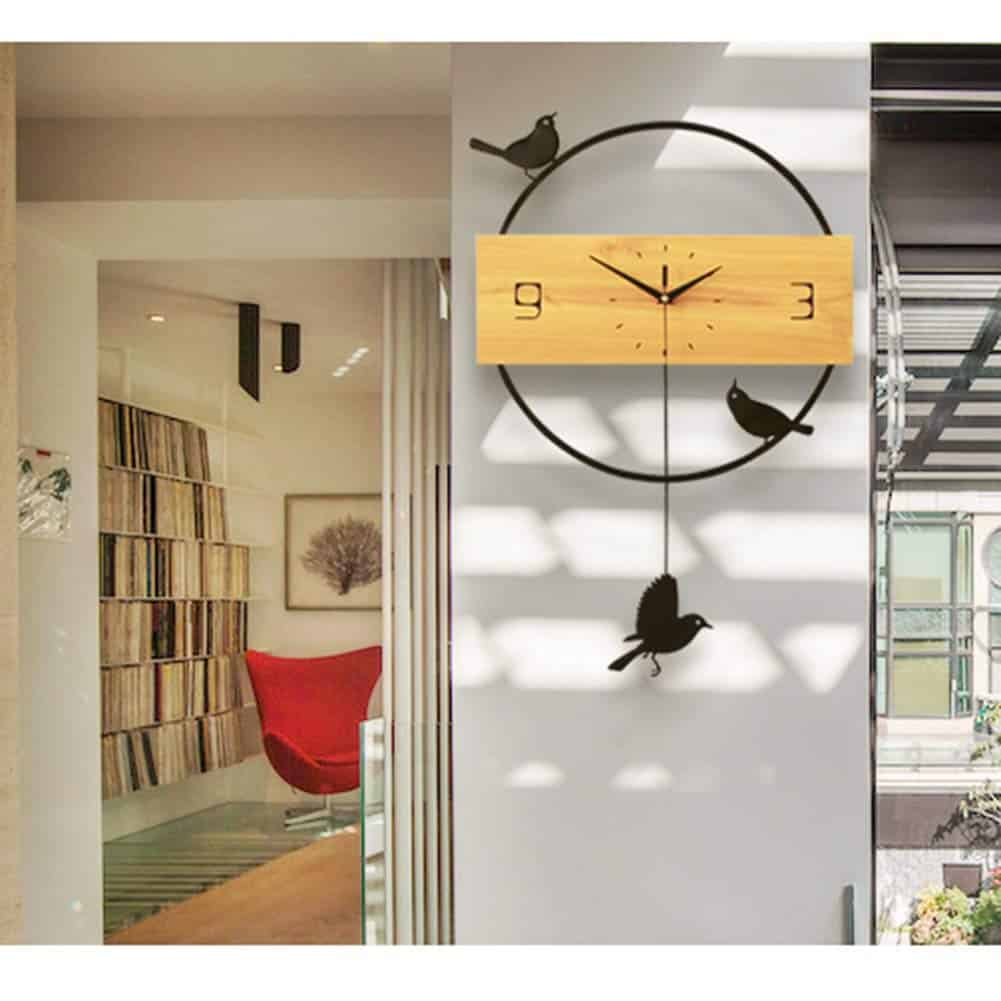 SHEMUYU Modern Decorative Pendulum Wall Clock
Link to product (coupon available for 5% off)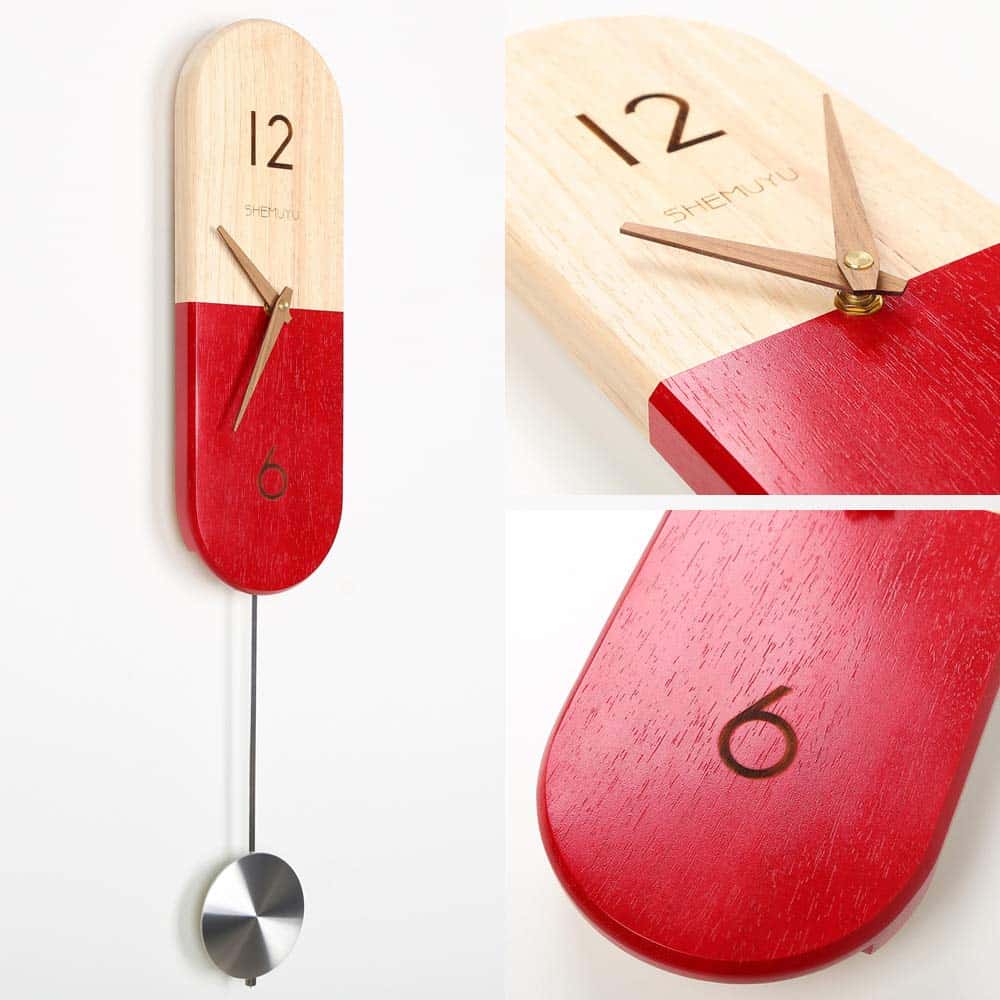 May not be the perfect fit for every home, but this lovely wall clock with its bold red and warm wood style can be a showstopper.
With its unique shape evoking the traditional wall pendulum but with a rather unique modern twist, this pendulum clock can truly liven up a wall — even an entire room.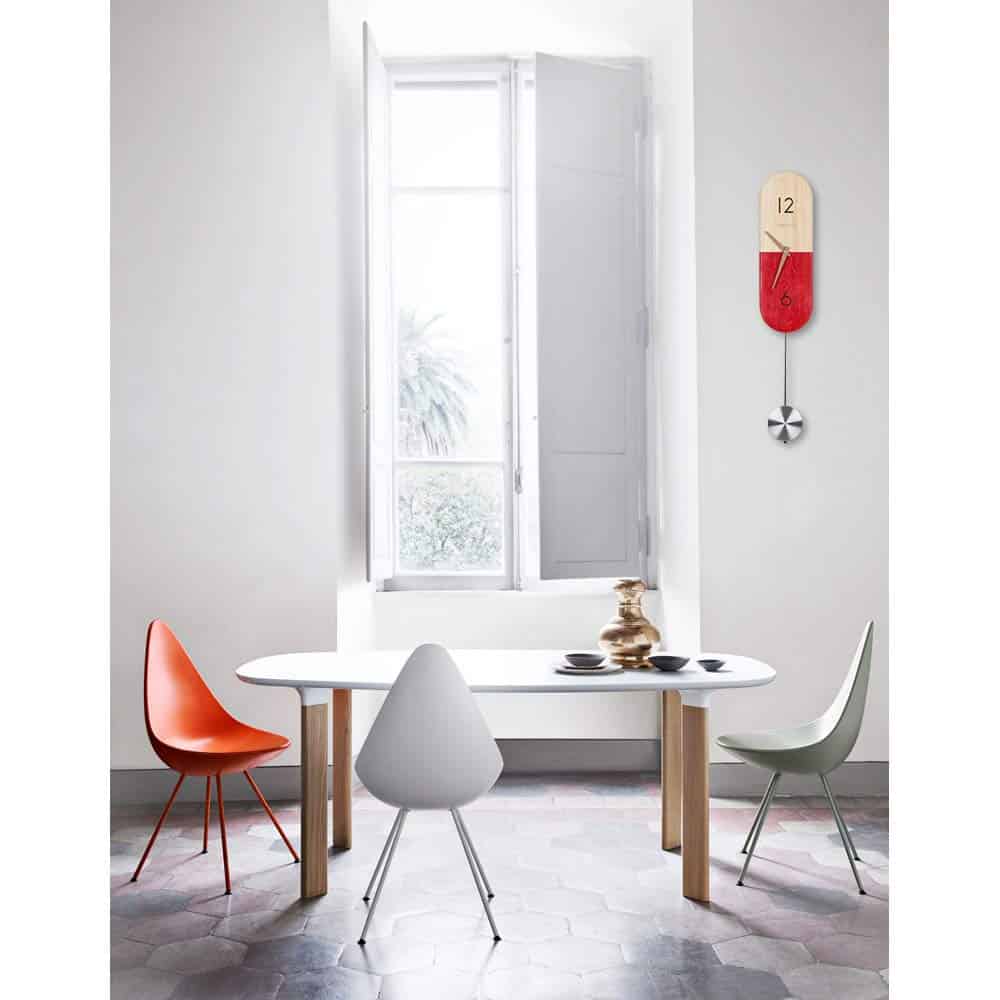 ---
Aero Snail Black European Minimalist Metal Wall Clock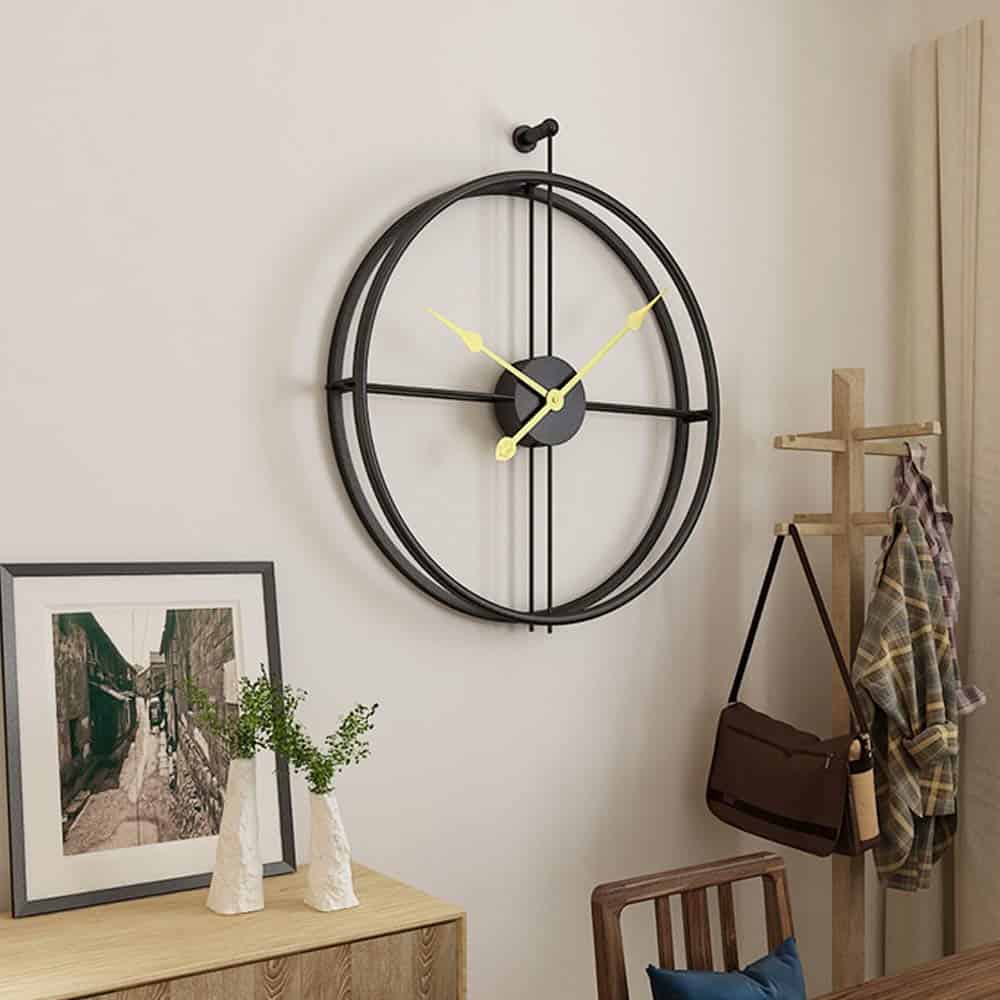 With its elegant metal finish alluding to classical and timeless antique clocks, this rather unique wall clock is sure to draw attention to it whichever room you decide to hang it in.
Promising a 'minimalist European look', the clock has a unique see-through design, complemented by a sturdy metal frame with elegant, golden hands that show time without making any noise (the maker promises that the non-ticking clock is 100% noiseless).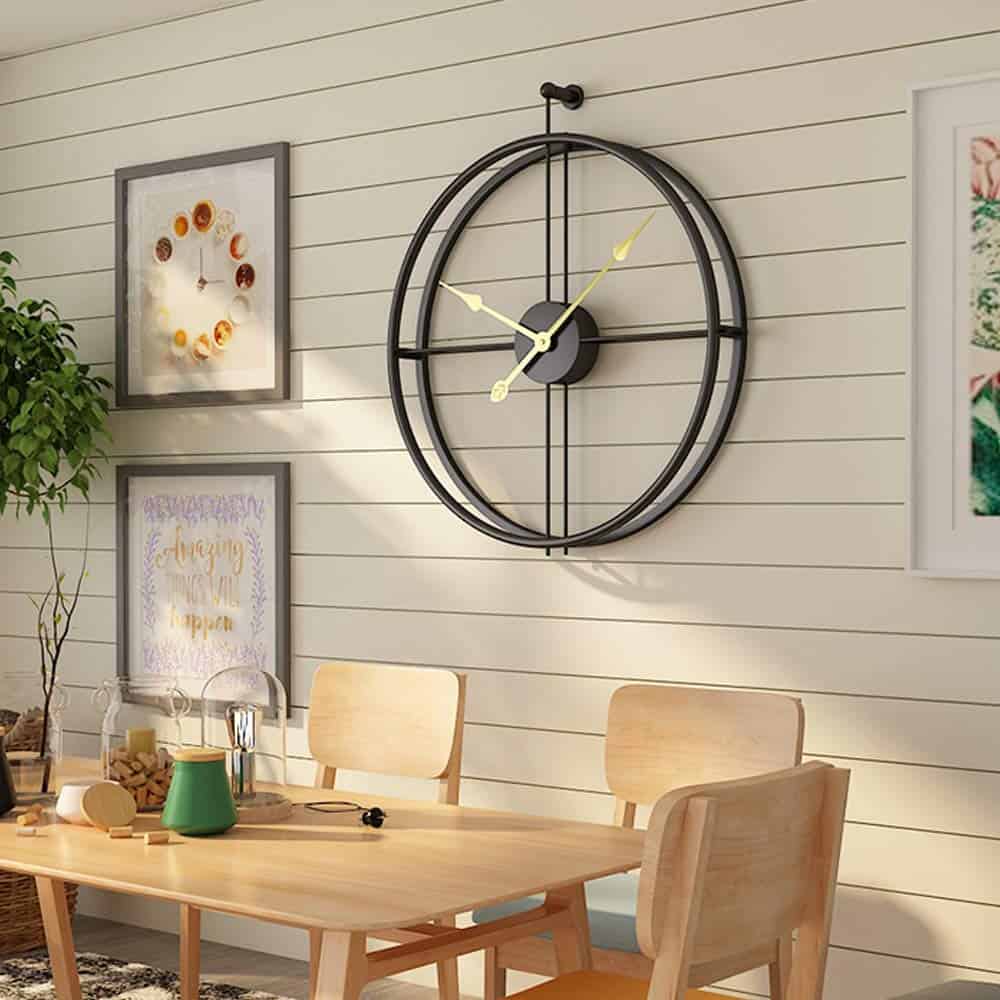 Seiko Wall Pendulum Clock Silver-Tone Case on Black Solid Wood Base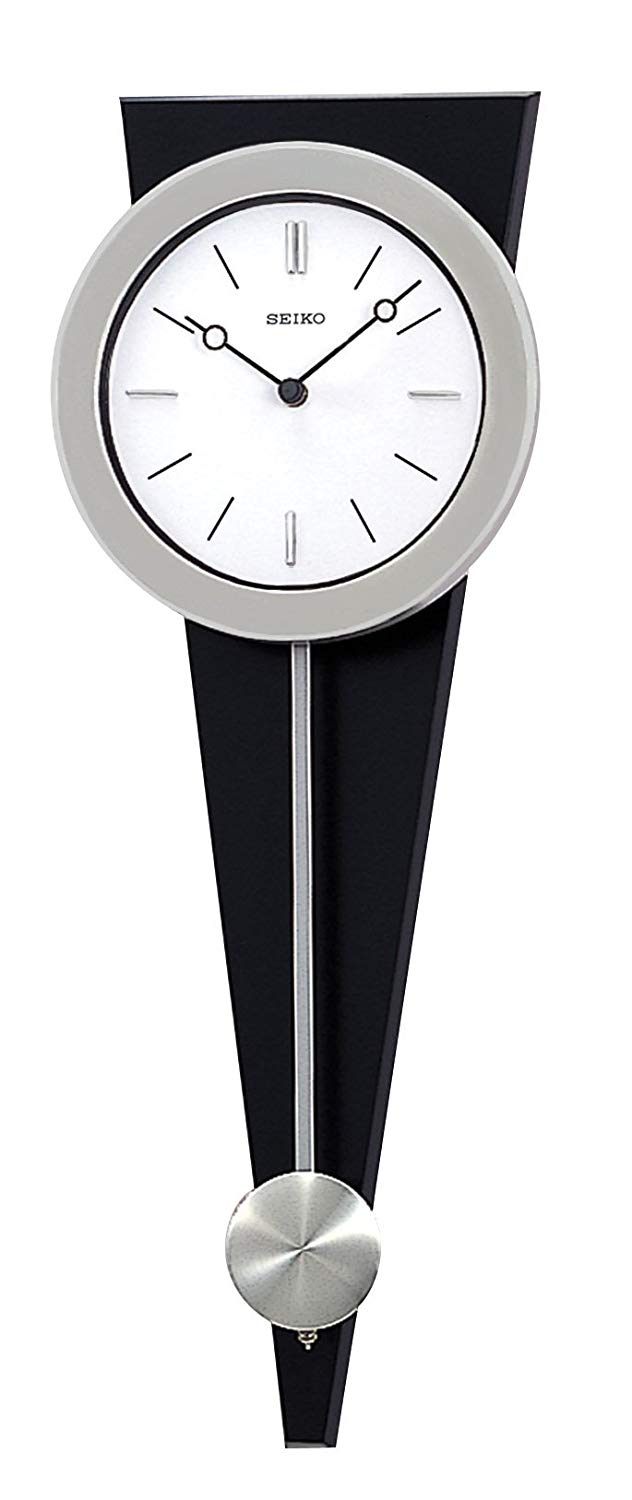 Seiko watches and clocks have been around since the end of the 1880s and have a long tradition of superior quality and craftsmanship.
So when I found a modern pendulum from Seiko on Amazon for under $100, I went right ahead and ordered it for myself — or for my kids and grandkids for that matter, as I doubt that it will ever get outdated, less alone break.
If what you're looking for is a centerpiece-like wall clock that will add a note of sophistication to your room, this elegant Seiko pendulum may just be the perfect fit.
More fancy things for your home
These 12 Mid-Century Modern Bar Stools will Take Your Kitchen to the Next Level
The 15 Best Luxury Candles on Amazon to Brighten your Home & Complement your Decor
50+ Nerdy Christmas Decorations and Fun Gifts from Your Favorite Movies