The capital city of Georgia is a real peach!
So much so, that quite a few high profile celebrities have decided to call Atlanta home.
Known for its rich history, diverse communities, dynamic music scene, award-winning southern food and plenty of green spaces, Atlanta is a booming and vibrant city located in the southern United States.
Playing an important part in both the Civil War and the 1960s Civil Rights Movement, Atlanta is home to the Martin Luther King Jr. National Historic Site.
And A-listers love what is dubbed the "Hollywood of the South."
That's because the Peach State is home to a thriving movie scene, powered by a "production-friendly" tax incentive program that has led to some of the biggest movies and TV shows of the past decade to be filmed in Georgia.
Black Panther filmed here, as did Avengers: Endgame, Guardians of the Galaxy Vol. 2, Hunger Games and shows like Stranger Things, Ozark, The Walking Dead, and Dynasty, to name just a few.
Atlanta is also famous for its prolific hip hop scene, and has been aptly called the "hip hop center of gravity" by The New York Times, with many of the most legendary hip-hop acts and R&B artists having their roots here.
From world famous singers to TV and movie stars, we're taking a look at 8 celebrities that live in Atlanta — the city that founded Coca-Cola, CNN and the Centennial Olympic Park that was built for the 1996 Olympics.
Mariah Carey
Grammy Award-winning singer Mariah Carey recently shelled out $5.65 million for a dream house in Atlanta, Hollywood Life reports.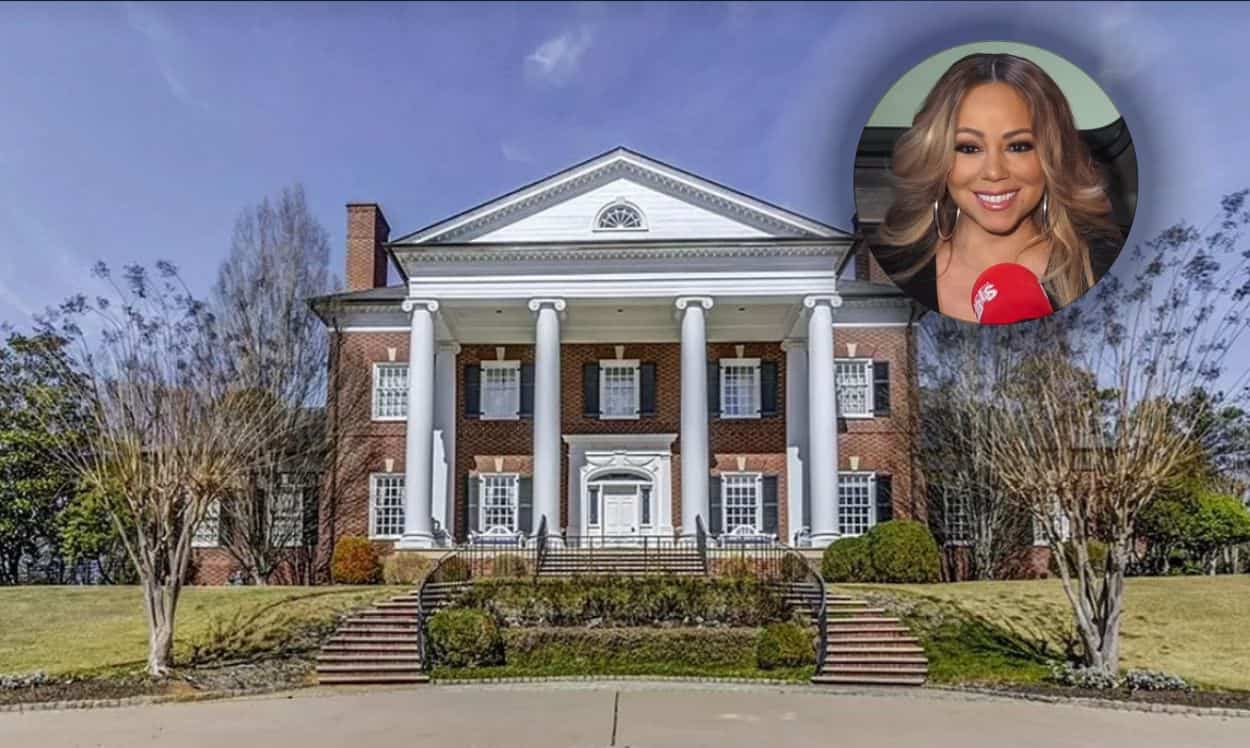 Sitting on four acres of land, the home spans over 13,000 square feet, and is no stranger to celebrity residents.
It was previously rented by action superstar Dwayne 'The Rock' Johnson, who once famously ripped the estate's massive wrought-iron gates right off their sturdy brick pillars (the power went out and he was trapped on the estate, while crews were waiting for him on set).
Featuring 6 bedrooms and 11 bathrooms, plus a spacious guest apartment with fireplace, the Dream Lover singer, 53, and her 11-year-old twins Moroccan and Monroe are sure to enjoy the property's posh amenities, such as the pool, tennis courts and movie theater.
Rick Ross
Born to the name William Leonard Roberts II, rapper and record executive Rick Ross hails from the south and has stayed in the south.
Born in Clarksdale, Mississippi, the Hustlin' hitmaker, 46, owns a 109-room (!) mansion in Atlanta, Outkick reports.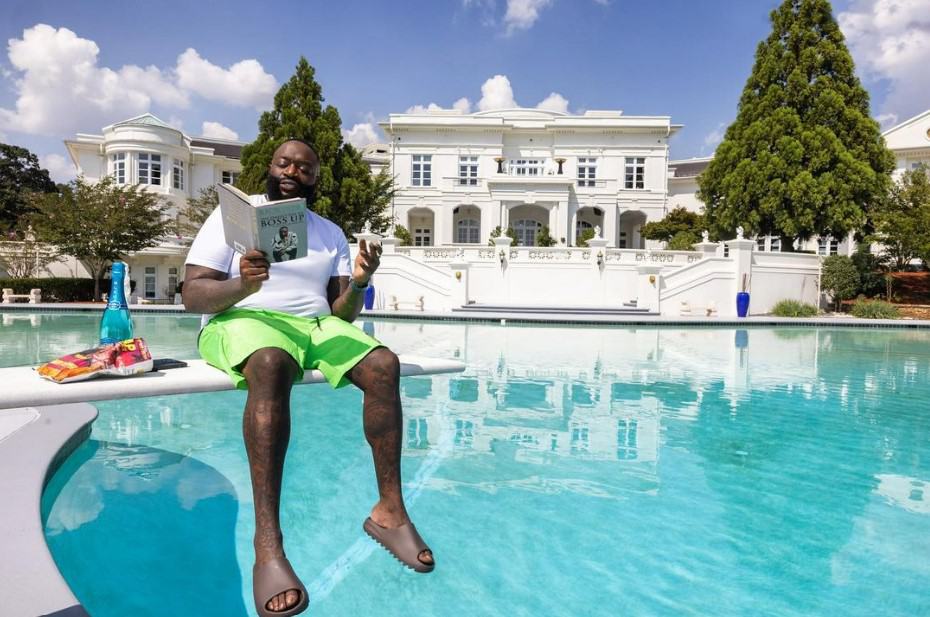 The hip hop artist and father of four children named Toie, William Roberts III, Berkeley Hermes, and Billion Leonard, purchased the stunning estate for $5.8 million from boxing legend Evander Holyfield.
Spanning a whopping 54,000 square feet, the mansion sits on 235 acres and includes 12 bedrooms and 21 baths, a bowling alley, massive movie theater, a banquet hall and a stunning outdoor pool, to name a few of the luxurious features.
Dubbed 'The Promise Land', Rick Ross' house sits in the popular Atlanta suburb of Fayetteville, and is said to be the largest single-family home in the entire state of Georgia.
T.I. and Tiny
Born in Atlanta to the name Clifford Joseph Harris Jr., rapper T.I. and his wife, Grammy Award-winning singer-songwriter Tameka "Tiny" Harris, purchased a mega mansion in Atlanta not too long ago, TMZ reports.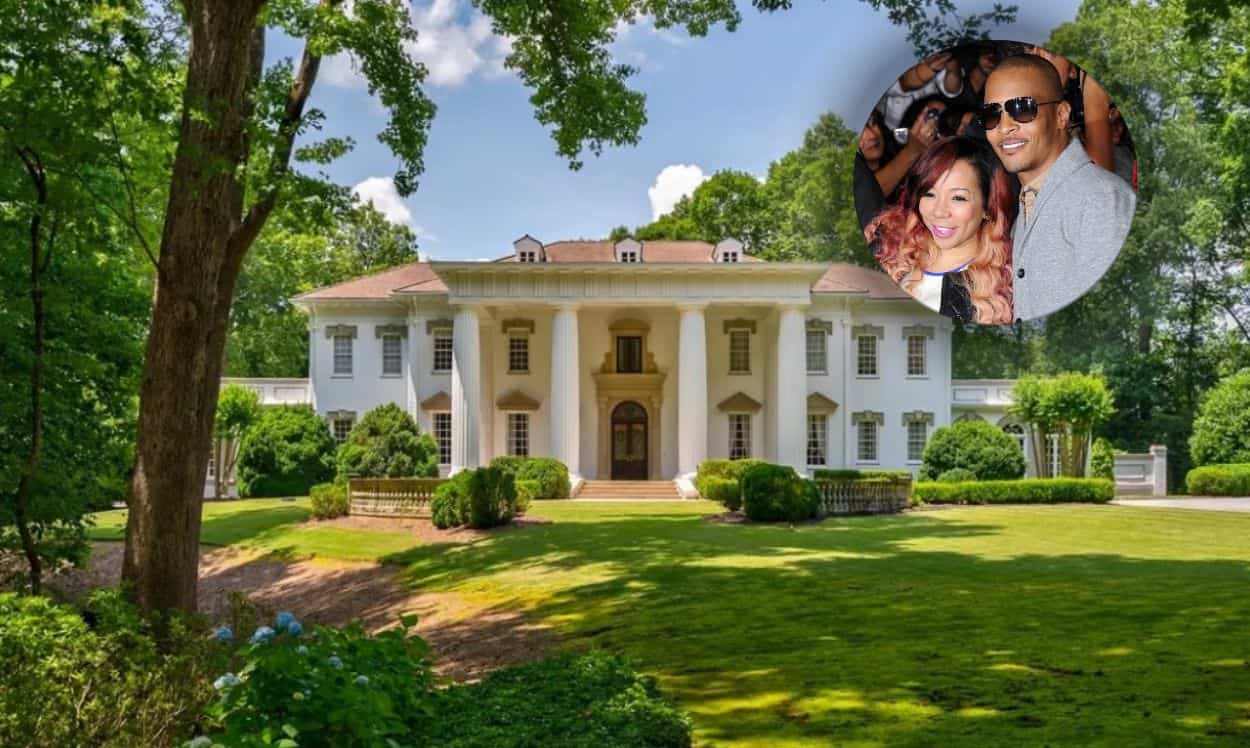 While Tiny was also born in Georgia, the musical couple are raising their three children — sons King,17, and 14-year-old Major Philant, and 6-year-old daughter Heiress Diana — alongside their four children from previous relationships in the Atlanta home.
The couple shelled out $3.26 million for the 14,000-square-foot estate.
Featuring 7 bedrooms and 10 bathrooms, a massage room, sauna, gym, home theater, a massive pool, spa and outdoor fireplace, the private gated estate is located on the Chattahoochee River.
Josh Brolin
Screen Actors Guild Award-winning actor Josh Brolin and wife Kathryn purchased their Atlanta home for $3.25 million in 2020.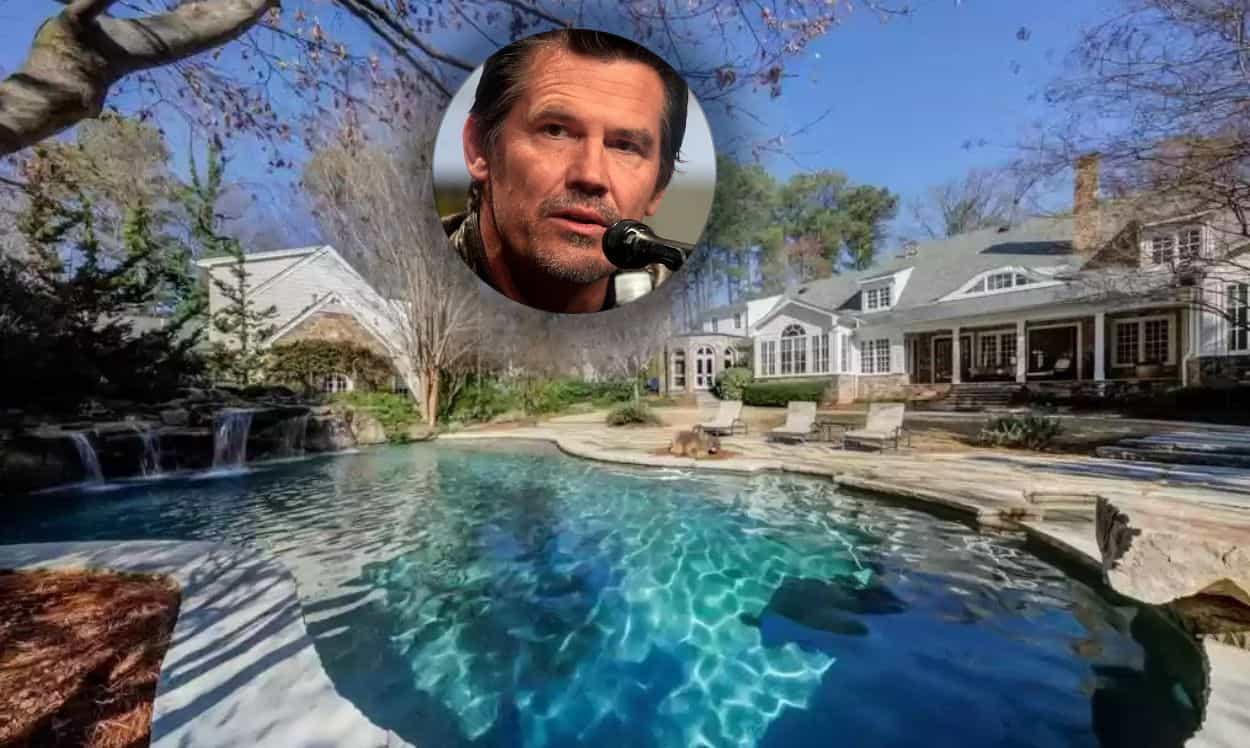 According to Realtor.com, the Avengers star, 54, and his model wife, 34, landed in the city's posh Buckhead neighborhood, which is about 15 miles north of downtown Atlanta.
And there's plenty of room for Brolin's budding brood. The Goonies star shares grown children Eden and Trevor with ex-wife Alice Adair. As well, Brolin and wife Kathryn share daughters Westlyn Rain, 3, and 1-year-old Chapel Grace.
Built in 2003, the luxurious home offers 5 bedrooms, 5.5 bathrooms, and over 6,400 square feet of living space.
Sitting on 1.48 acres, the home includes a gourmet kitchen, a two-story great room, a dining room offering views of the front porch, a theater, gym, and large play area.
Not to mention the detached, 2-bedroom, 3.5-bathroom guesthouse with a full kitchen of its own.
Steve Harvey
Family Feud star Steve Harvey and wife Marjorie — along with their combined seven children — live in a mega-mansion in Atlanta with a long history of celebrity owners.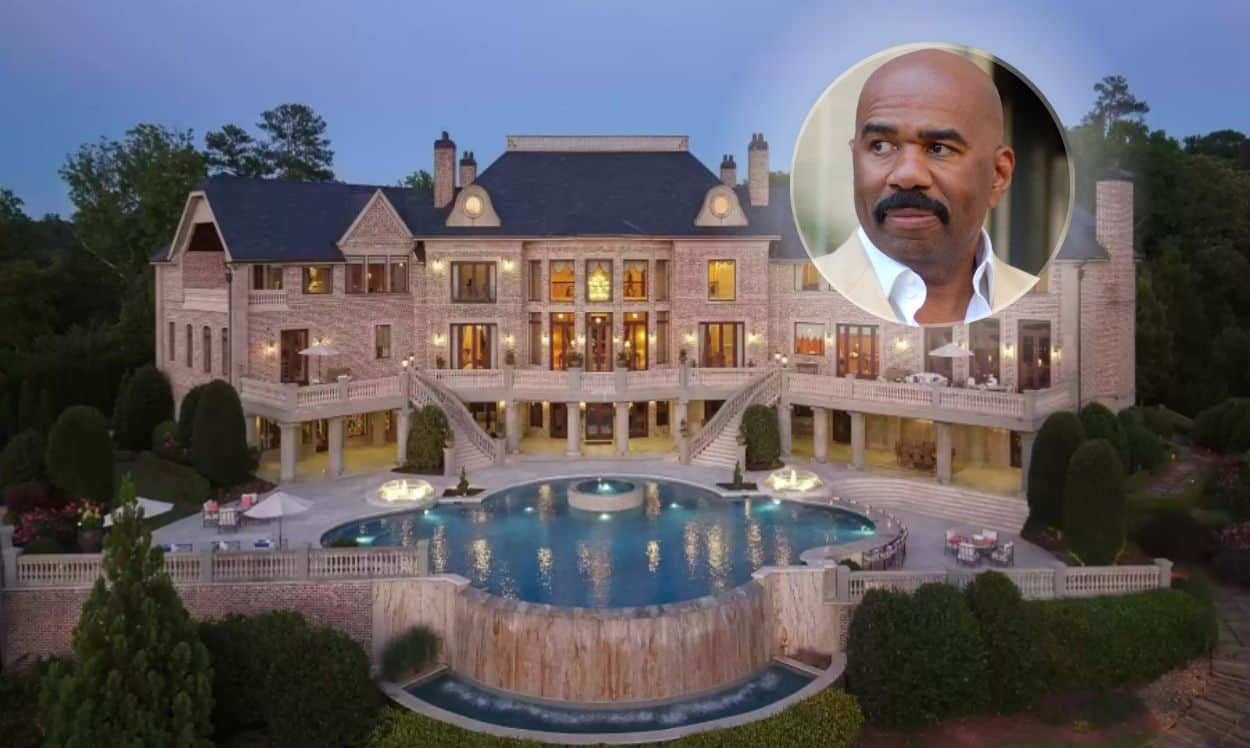 Located in the upscale neighborhood of Buckhead, the grand estate cost a cool $15 million, and has twice broken local sales records with its hefty price tags.
While we covered Steve Harvey's house extensively here, here are some of the highlights of the stunning estate: it features 7 bedrooms and 9.5 bathrooms, a two-story library, state-of-the-art theater, and a 70,000-gallon infinity-edged swimming pool with a Versailles-style painting on the bottom,
Sitting on 17 acres, the nearly 35,000 square foot mega mansion is located on prime land overlooking the Chattahoochee River.
The posh property was once owned by Madea star Tyler Perry.
Elton John
Music legend Sir Elton John and husband David Furnish are raising their two sons — Zachary, 11, and 9-year-old Elijah — mostly in Europe. But they also love visiting North America.
"I have a love affair with the States," the Rocket Man hitmaker, 75, told Architectural Digest.
While admitting that Los Angeles is too overwhelming and New York feels unsafe, the Grammy Award-winning singer settled on a high-rise condominium in Atlanta. "I like that Southern hospitality. Everyone is incredibly courteous and friendly," the celebrated singer said of Atlanta.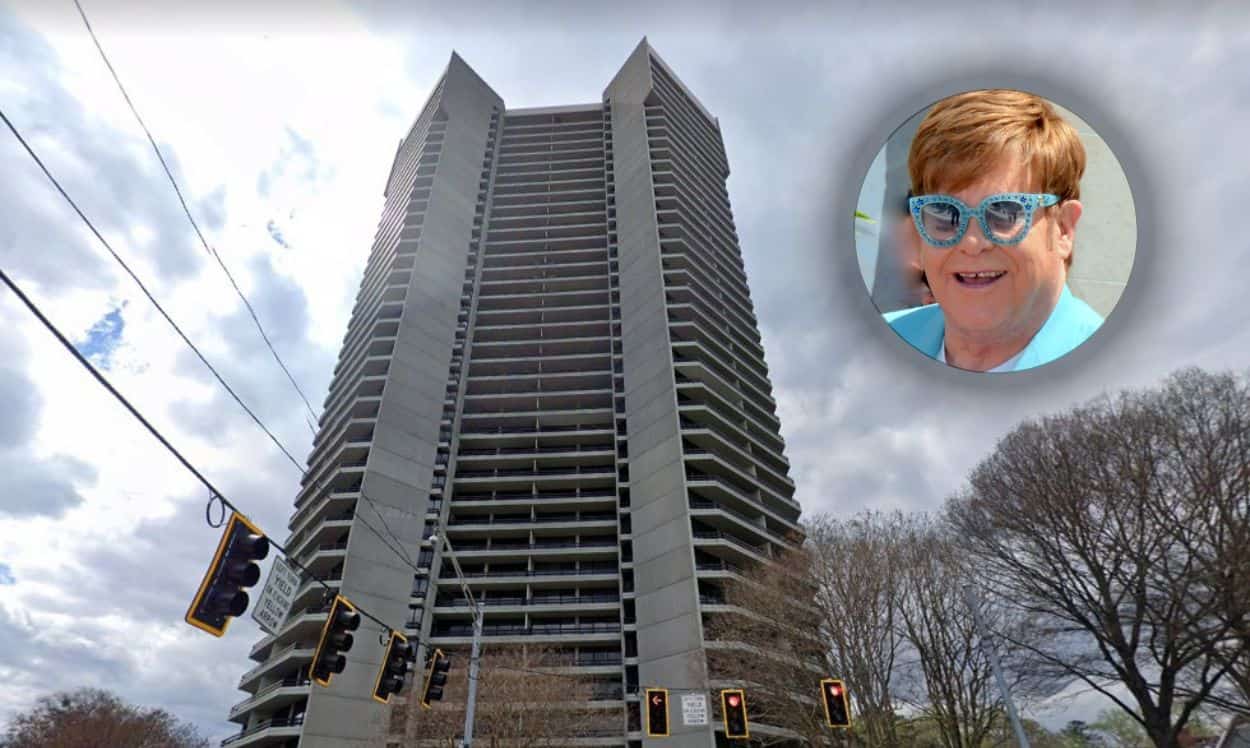 Elton John's 6,000-square-foot condo is on the 36th floor of the The Park Place condo tower, overlooking the trees and old houses in Atlanta's upscale Buckhead neighborhood.
The Crocodile Rock singer enlisted the help of Fred Dilger and Stan Topol to remodel the luxurious suite.
Although it took three years, Dilger and Topol called Elton a "dream client."
Ludacris
Born in Illinois to the name Christopher Brian Bridges, Ludacris moved to Atlanta at the age of 9.
Now all grown up, the rapper/actor, 44, and wife Eudoxie are raising their daughters Shaila, 8, and Cadence, 6, and his older daughters Karma and Cai at their palatial property in Atlanta.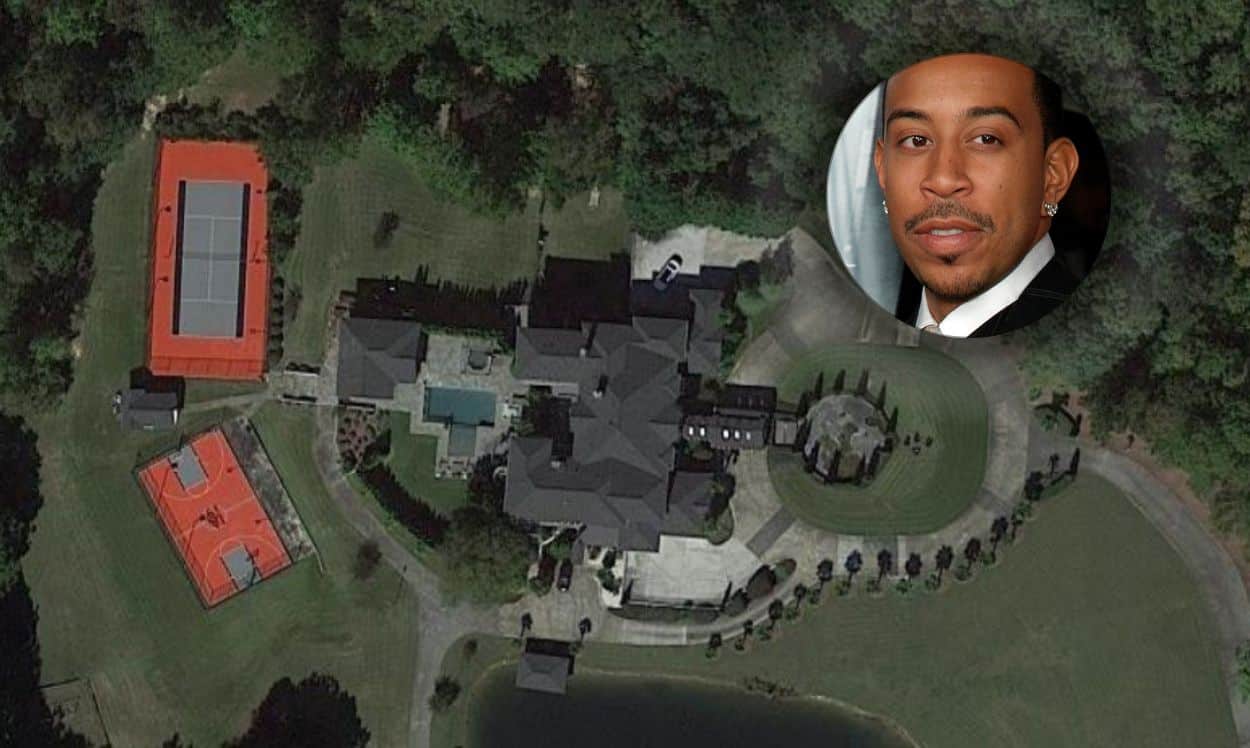 Spanning 22 acres of land, the Fast and Furious star didn't even know there was a tennis court on the posh property.
"I'm finding things in my home and on my property that I never even knew were there," he recently said on The Ellen DeGeneres Show.
"I actually have a tennis court, if you could believe it or not. I didn't even know that this was on the property. Treehouses, saunas that I'm finding, that's how much I was gone."
He added, "But I'm literally enjoying myself because I'm able to finally relax and enjoy this property that I've spent so much money on."
Cardi B
Rapper Cardi B and husband, fellow rapper Offset, are raising their two children — daughter Kulture Kiari, 3, and infant son Wave Set — in a massive 22,000-square-foot home in Atlanta.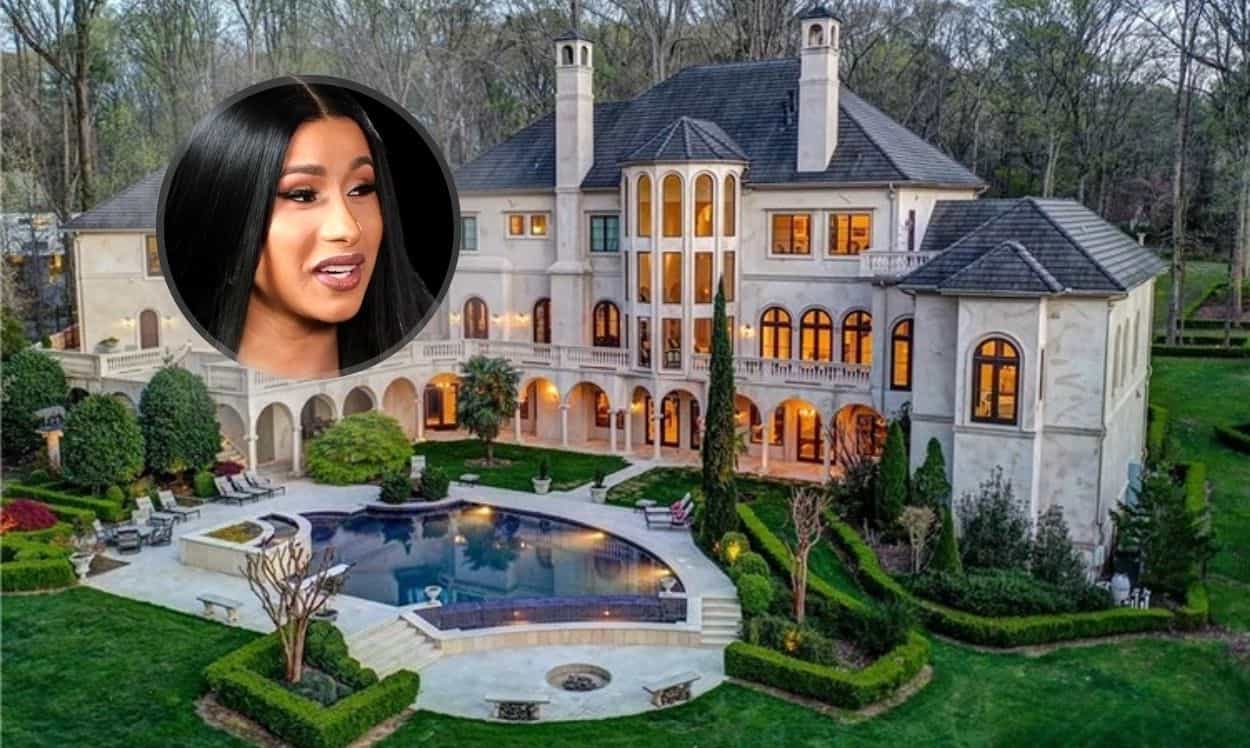 A native of the Bronx, the Girls Like You hitmaker, 29, was convinced to raise the kids in the south by her hubby who was born in Georgia.
Located in the swanky neighborhood of Buckhead, the couple's sprawling 6-acre private property comes complete with 5 bedrooms, 7 bathrooms, 4 half baths, a wine cellar with an 1800-bottle capacity, and even an underground shooting range.
For all the details of Cardi B and Offset's mega mansion in Atlanta, read our full coverage here.
More celebrity homes you might like
Post Malone's $3 Million Utah Compound Doubles As a Doomsday Bunker
'Cash me Outside' girl Bhad Bhabie is the proud new owner of this $6.1M Florida mansion
Where does LeBron James Live Now? A Look at the NBA Superstar's Impressive Homes
Where in the World Do George Clooney & Amal Clooney Live? A Closer Look at the Couple's Many Houses