After reaching stardom

, Post Malone lived in a posh Beverly Hills mansion worth $26 million

In 2015

, the Rockstar singer bought a secluded ranch in Northern Utah

The music artist left Los Angeles

in 2019 and moved into his 6.75-acre compound set just outside of Salt Lake City

Malone's Utah house

is ready for whatever the future might bring, doubling as an apocalypse shelter
---
While most celebrities buy real estate for a lifestyle upgrade, Austin Richard Post, better known as Post Malone, is gearing up for the end of the world.
The 26-year-old singer invested in a Utah compound that is part luxury mansion and part doomsday bunker. It certainly makes sense to be prepared for anything and, if you are a multi-millionaire, why not do it in style?
Post is famous for his distinctive music, fusing different genres together to make unique hits that only he can do.
His divergent thinking is also reflected in his home choice. Unlike other millionaire celebrities, who all seem to have crowded LA, Post decided to pack up and take residence in a more secluded area — Utah.
His newest real estate compound is located in a private area outside of Salt Lake City. Aside from the zip code, there are more factors that make this property truly one of a kind!
Leaving LA and its lifestyle
Before he became a rockstar, Post was an average kid who just had a passion and love for music. While he was born in Syracuse, New York, he identifies more as a Texan because he spent the majority of his early years there (his father worked for the Dallas Cowboys).
He moved to LA to pursue music and blew up with his hit song White Iverson, which led to a record deal with Republic Records.
For a couple of years, Post lived in a gorgeous mansion in Beverly Hills, Los Angeles, which listed for $26 million soon after the singer left it vacant.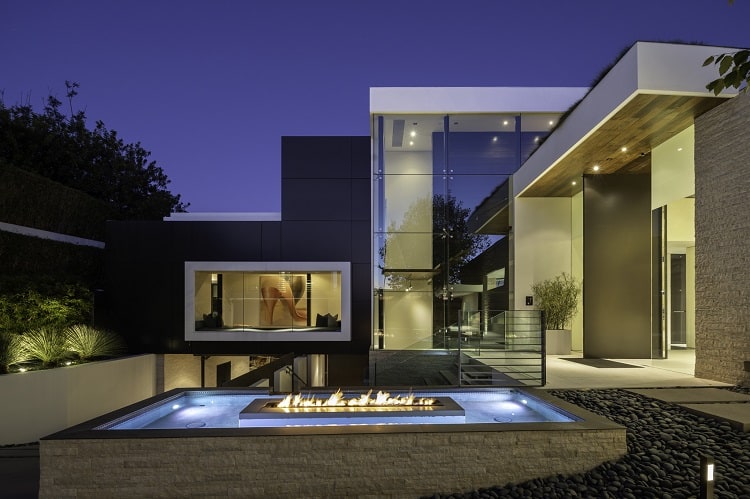 The rental property is a sprawling 11,200-square-foot modern mansion designed by famed architect Marc Whipple. The modern abode not only features an enormous living space, it also has an architectural aesthetic that's perfect for a music superstar.
The sleek mansion Post Malone called home while living in Los Angeles (which we've covered extensively here) had six bedrooms, seven full bathrooms, and two half bathrooms.
It is equipped with countless amenities made for entertaining guests, including a movie theater, a gym, a wine cellar, and more. Its most unique feature, however, is an infinity pool that wraps around the house and also overlooks the city.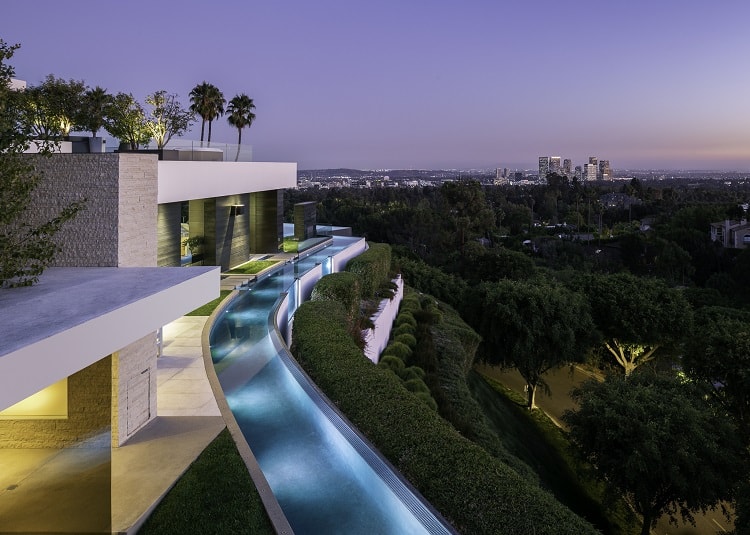 While Post enjoyed partying in his Los Angeles mansion for a while, he got tired of that lifestyle and wanted something more relaxing.
He has said in an interview that the LA life has left him lonely and empty.
Talking with Joe Rogan (who also left LA and moved to a lakeside house in Austin, TX) on the JRE podcast, Post admitted that living in LA affected his creative process. The fast-paced lifestyle and all the partying eventually left him feeling drained.
Seeking respite In Utah
Because of the stress of LA, Post decided to pack up and build his own oasis in a more serene place.
Malone acquired the property back in 2015 but it wasn't until 2019 when he decided to make it his permanent residence.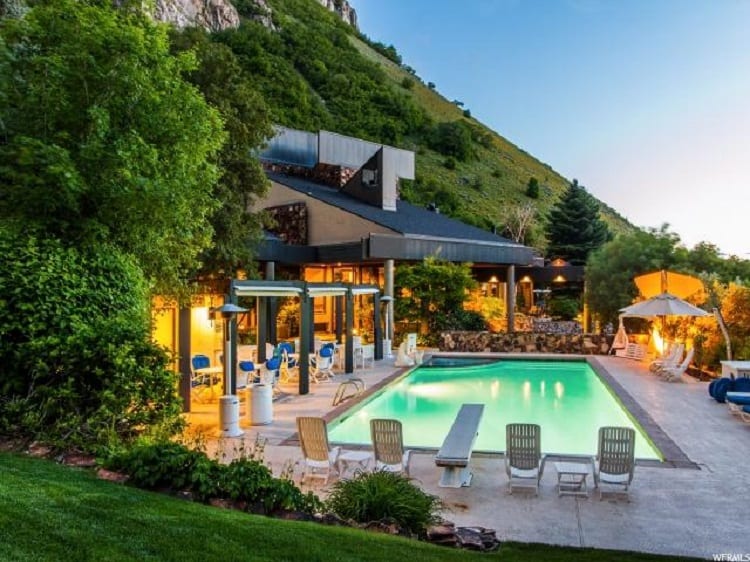 Post's Utah home is quite the opposite of his Beverly Hills mansion.
Located in a mountain enclave, the $3 million mansion is designed to inspire feelings of relaxation with gorgeous views of canyons, mountains, and the Salt Lake City skyline.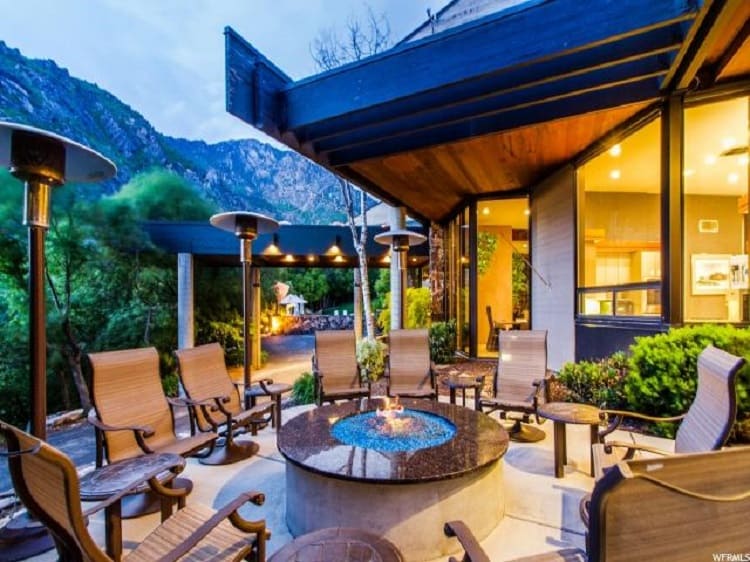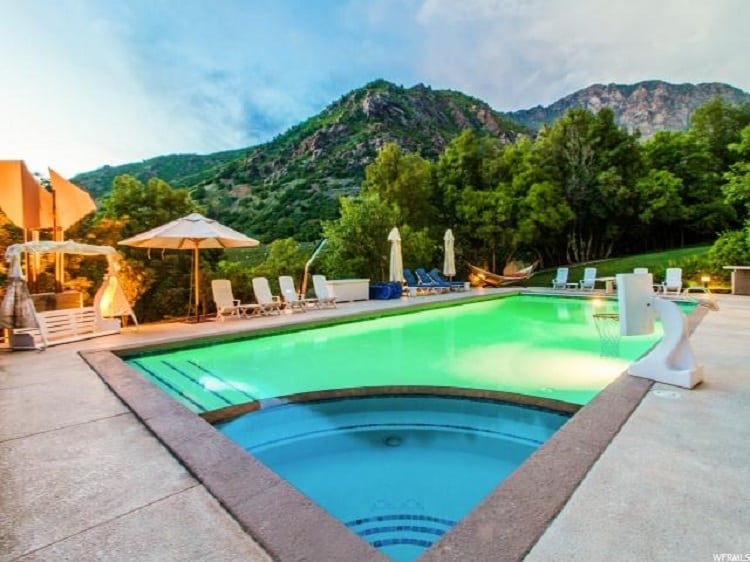 "Being in Utah and being away from the grind and from everybody else and it's just me with my video games and cold one that feels good to me."

Post Malone told Deseret News
Sitting on 6.75 acres of land, the 12,000-square-foot idyllic mansion has 5 bedrooms, 6 bathrooms, and loads of creature comforts, including a fire pit, large pool, hot tub, wine cellar, home gym, and basketball court.
Almost every room in the house has floor-to-ceiling windows to showcase the breathtaking landscape outside.
The home boasts a nature-inspired design, with lots of natural elements incorporated in its interiors, including wood, greenery, and large slabs of rocks as centerpieces.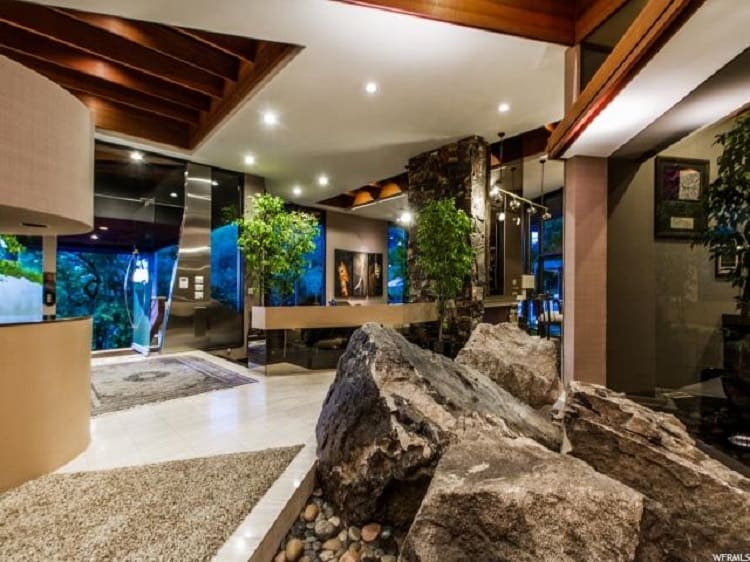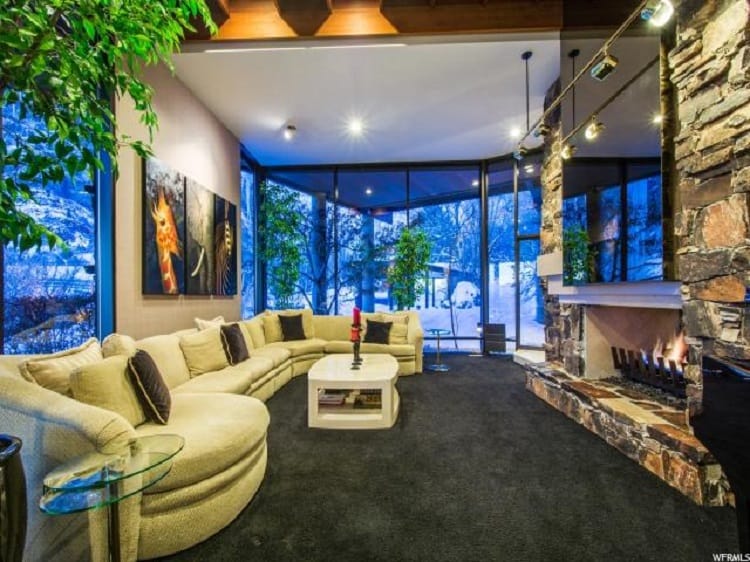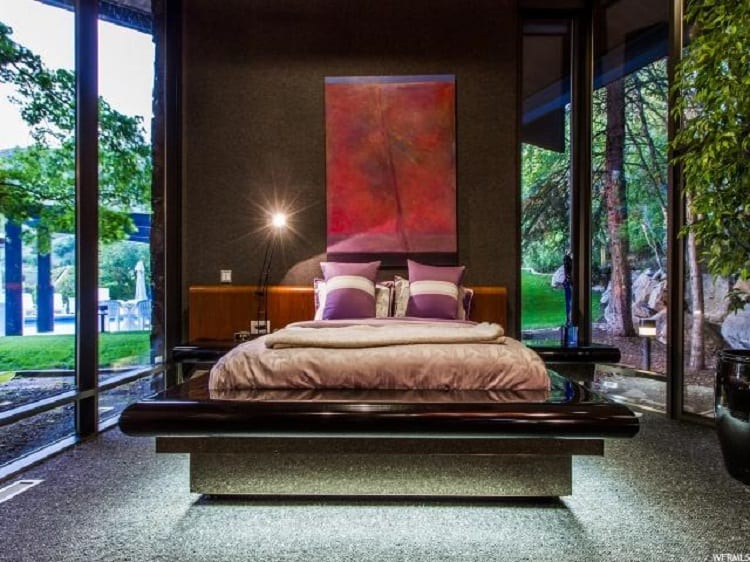 There are no neighbors nearby and the mansion is surrounded by lush greenery, providing the serenity the artist has been longing for. While it has a massive interior space, the home still feels warm and cozy, thanks to its rustic design.
Prepping for Doomsday: Post Malone's house is ready for anything
The most remarkable thing about Post's Utah mansion is not the picturesque views nor its gorgeous interiors.
The mansion is reportedly also fully equipped to face the apocalypse — or whatever doomsday scenario might unfold in the future. It might look like a luxurious mansion on the outside but it also doubles as a fallout shelter.
According to Post, he built the space to be functional when the world ends.
In an interview with H3 podcast, he shared that he was planning to construct around 30 bunk beds on the property. He also mentioned that he is taking a farming class, just so he is more prepared when disaster comes.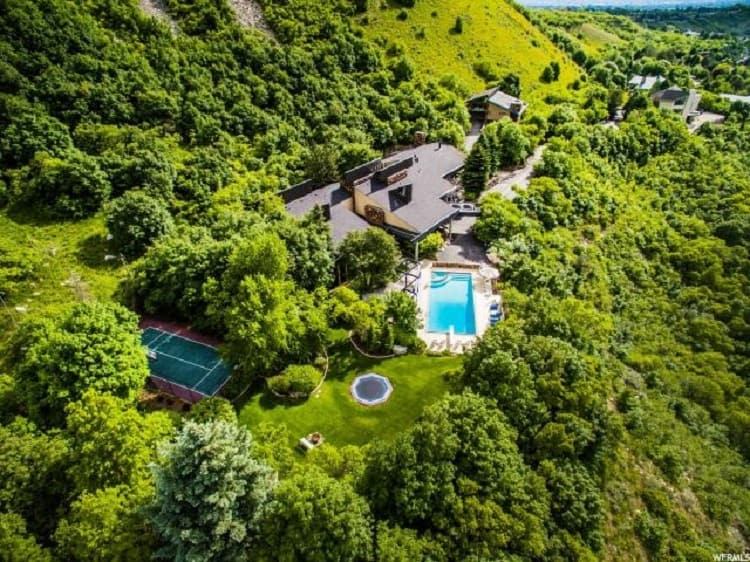 The musician has always been a little bit suspicious of the government and has expressed that he feels an impending doom coming, which is why he is adamant about building a secure shelter for himself and his entourage.
Believe it or not, Post's survivalist prepping is not as out of the ordinary as it might seem (and some would even call it cautious planning).
In fact, many billionaires have been investing in secluded real estate properties and turning them into lavish doomsday bunkers. It is definitely smart to be prepared for anything — especially when you have a bank account generous enough to allow it!
And if the past couple of years are any proof, having a self-sufficient space that offers both security and luxury can certainly make quarantine a lot less stressful.
More celebrity homes you might like
A Closer Look at Machine Gun Kelly's house in Los Angeles, Bought from Youtuber Logan Paul
Drake's Mansion, the Star of his 'Toosie Slide' Video, Is Peak Luxury
From a Prince to a King: A Look at Will Smith & Jada Pinkett Smith's Real Estate Dynasty
See Inside Travis Scott's House: a $23.5M Ultra-Modern, Yacht-Inspired Mansion