For Danielle Bregoli, a.k.a. Bhad Bhabie, her fifteen minutes of fame have proven to be extremely lucrative.
When the Florida native appeared on an episode of Dr. Phil as a 'difficult' teen daughter, she became a viral sensation — and she's been laughing all the way to the bank ever since.
Six years after her television debut, she's a recording artist and social media influencer with an estimated net worth of $20 million.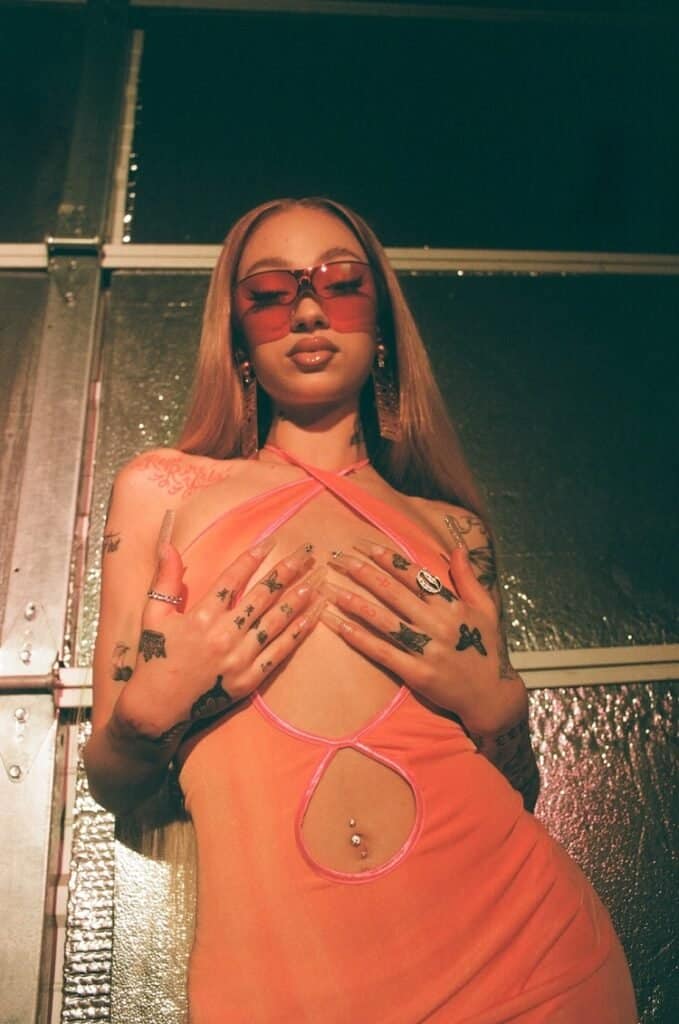 And she's been investing some of her fortune in the Florida real estate market.
Here's the full scoop on the 'cash me outside' girl's budding real estate portfolio — recently grown by the addition of a stunning $6.1 million Florida mansion.
Who exactly is Bhad Bhabie? And what did she say?
In 2016, Bhad's mother Barbara Ann pleaded to her daughter on Dr. Phil in a segment titled, "I Want to Give Up My Car-Stealing, Knife-Wielding, Twerking 13-Year-Old Daughter Who Tried to Frame Me for a Crime."
Then named Danielle, the 13-year-old grew irritated by the audience laughing at her teenage antics, and she addressed them with a saying that would make her millions: "Cash me ousside, how bout dah."
Translation: "Catch me outside, how about that," meaning let's take this outside the studio and engage in a physical fight.
Soon after the segment, "Cash me ousside, how bout dah" became a viral meme, and Danielle became known as the "'Cash Me Outside' Girl."
As the catchphrase grew, the clip was recorded by DJ Suede The Remix God and entered in the Billboard Hot 100, Streaming Songs and Hot R&B/Hip-Hop Songs charts.
From there, the song led to a series of dance videos that were uploaded onto YouTube and she was nominated for the 2017 MTV Movie & TV Awards in the "Trending" category based on the catchphrase.
Living the American dream
It pays off to be a teen with attitude (and poor pronunciation).
That trending catchphrase was the start of a multi-million dollar online career for the now 19-year-old.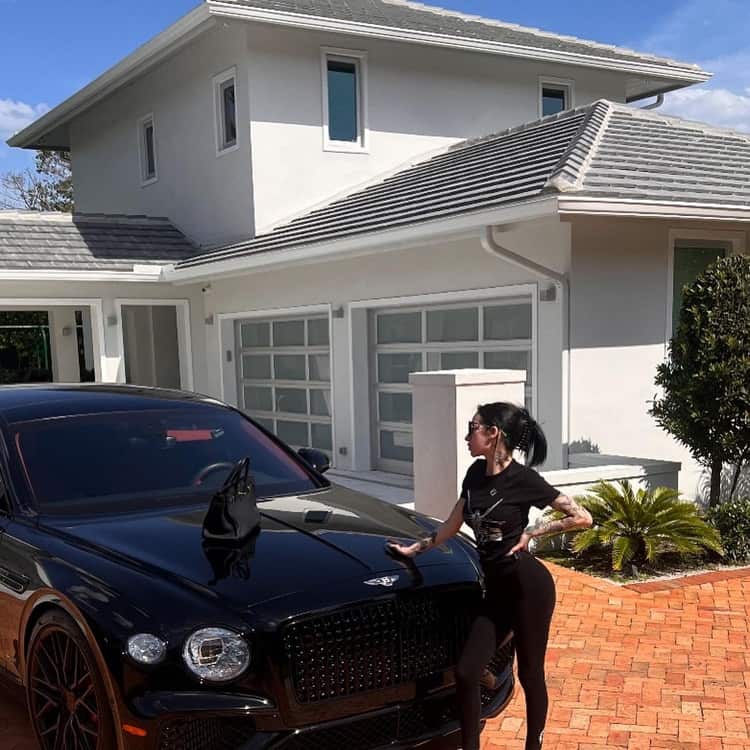 In early 2017, Danielle was signed by music manager Adam Kluger and she released her first single These Heaux (pronounced hoes) in August.
Reaching number 77 on the Billboard Hot 100, the single made her the youngest female rap artist to debut on the music chart.
From the success of These Heaux, Atlantic Records signed Danielle to a multi-album recording contract.
Meanwhile, she changed her name and her social media presence was increasing at a rapid rate.
From her Snapchat reality show Bringing up Bhabie, to her extremely successful OnlyFans account, to launching her own record label, Bhad Bhabie has earned millions in brand deals with online retailers such as Fashion Nova and CopyCat Beauty.
And worldwide, her music has been streamed over 1.5 billion times.
Not bad, Bhad Bhabie!
Bhad Bhabie's new house & budding real estate portfolio
Bhad Bhabie is proving to be much more than the 'cash me outside' girl.
As it turns out, she's pretty good at managing (and investing) her money.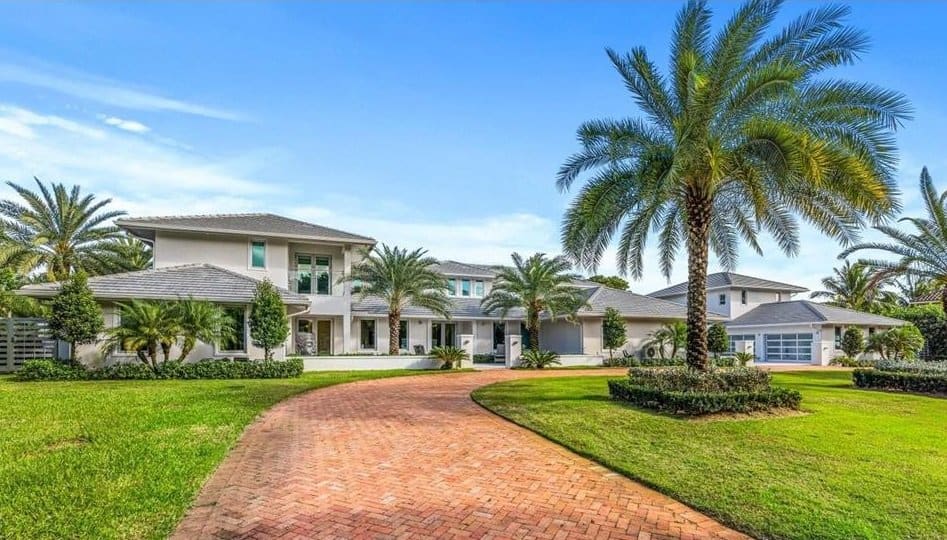 While she leases a mansion in Los Angeles, she is the owner of two homes in Boca Raton, Fla.
Currently, she owns a five-bedroom, seven-bathroom estate that is on the market for $3.67 million, New York Post reports.
And in March 2022, she coughed up some serious cash for her latest luxurious home in the same upscale Florida neighborhood.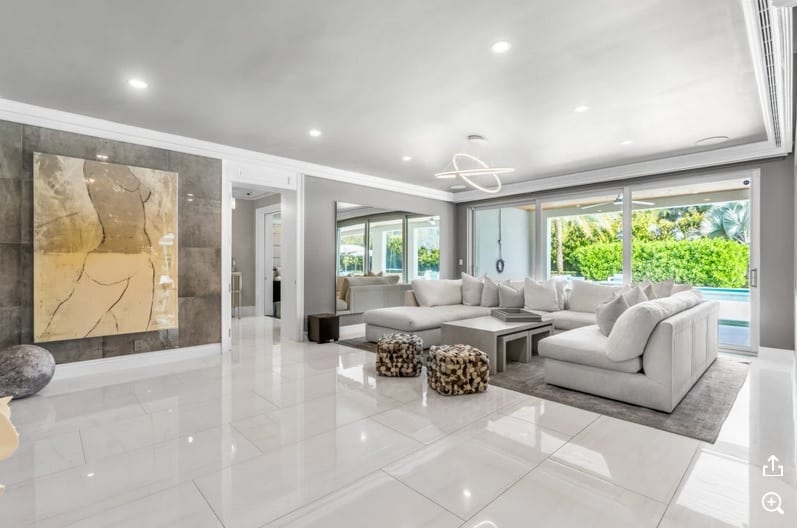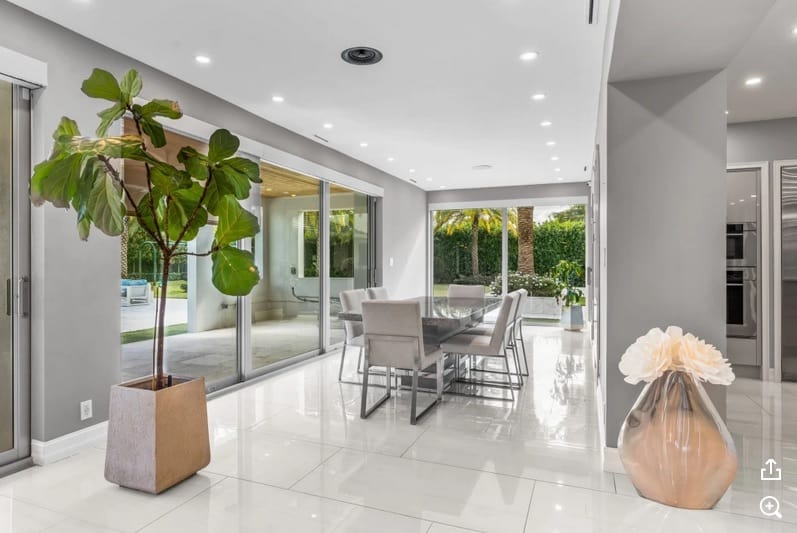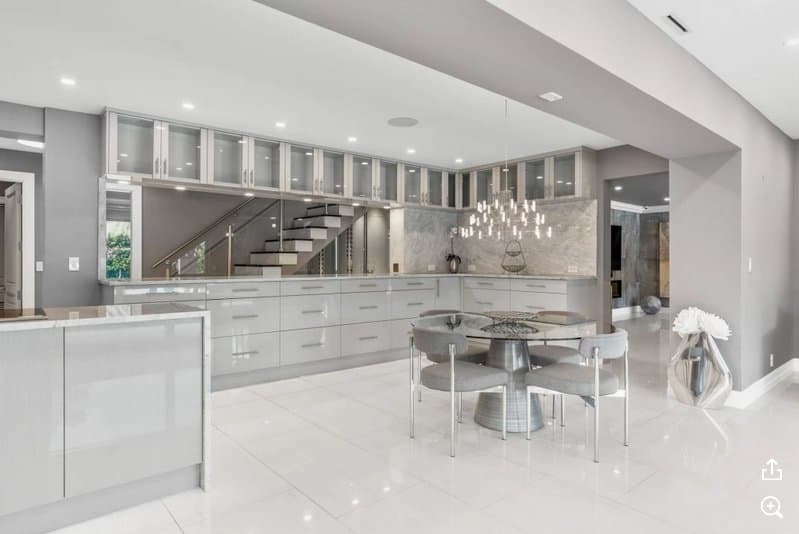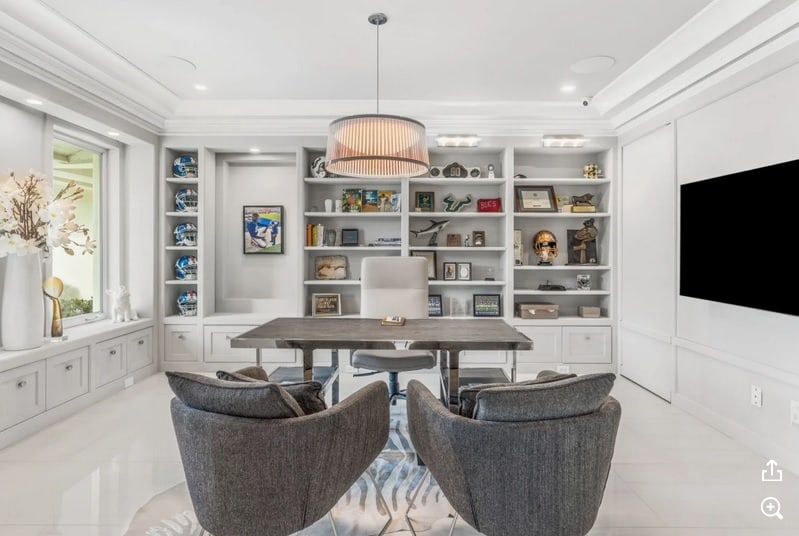 Shelling out a whopping $6.1 million in cash, the 19-year-old internet sensation is the mortgage-free owner of an ultra luxe mansion in one of the swankiest 'hoods in the sunshine state.
Spanning 9,288 square feet, the dope digs include seven bedrooms and seven bathrooms.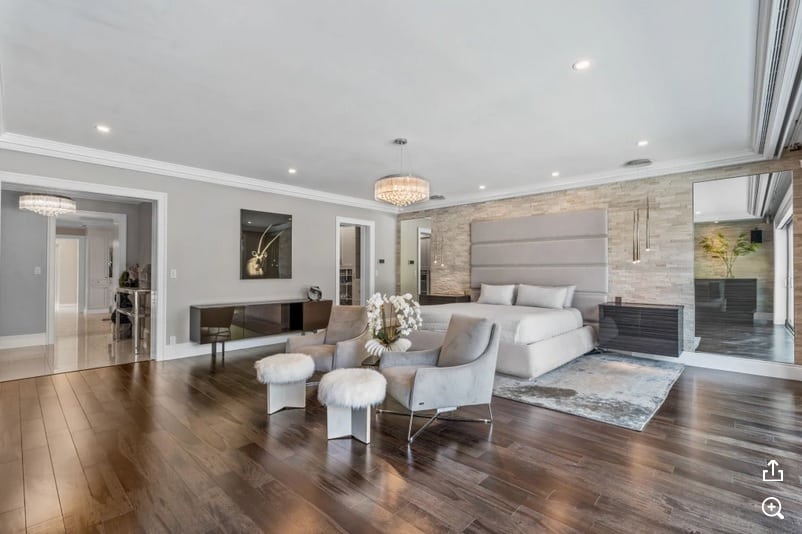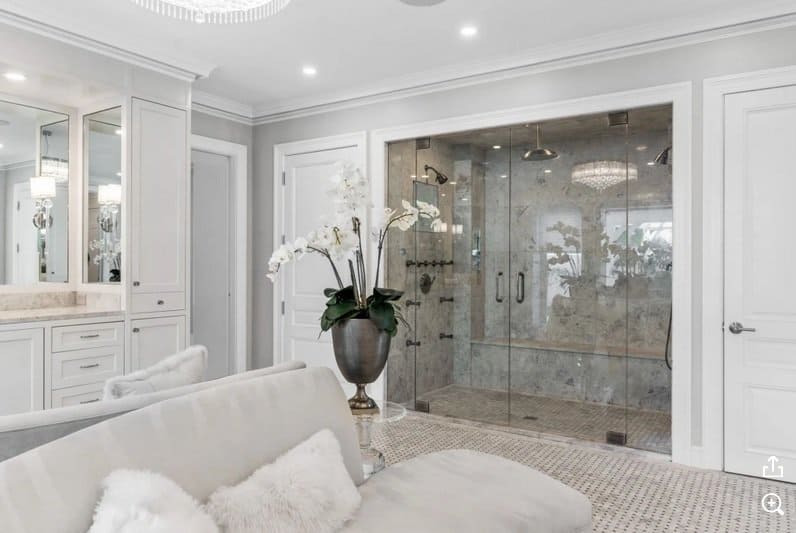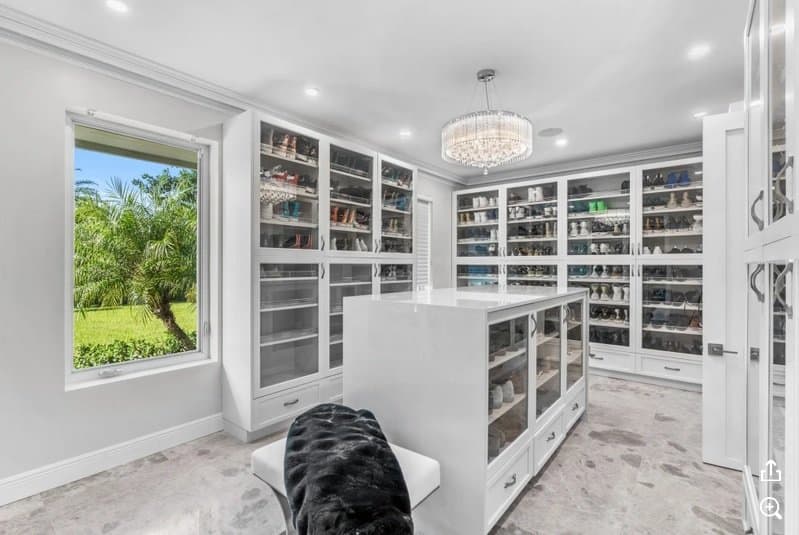 Built in 1983, the "modern 2020 completely redone estate" is located in a gated Palm Beach County community on an acre of land, New York Post reports.
Bhad Bhabie's house features a two-story guest house, hurricane impact windows and porcelain tiles throughout.
The eat-in chef's kitchen offers a walk-in pantry and top-of-the-line appliances, and the primary bedroom boasts three large walk-in closets and an outside Jacuzzi area.
Some of the other luxurious amenities in the smart home include a billiard/club room, a dry sauna, a wine storage space, a stunning outdoor pool and a five-car garage.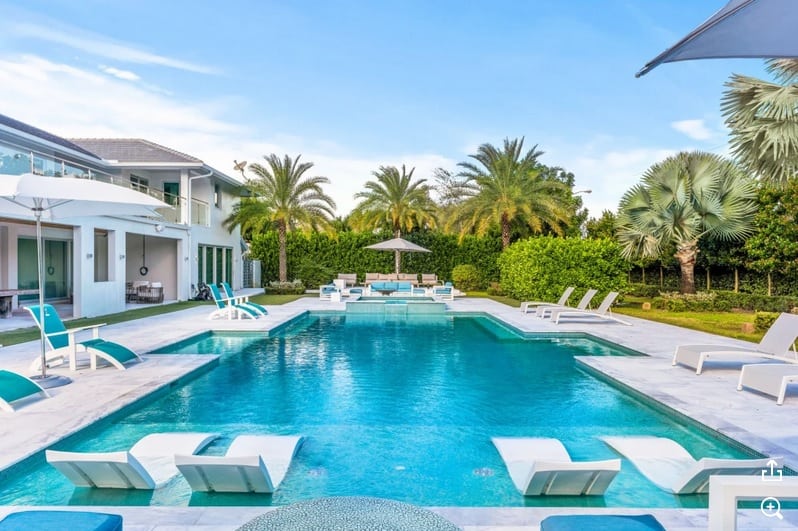 How Bhad Bhabie customized her house to suit her perfectly
And the rising young star has truly made it her own.
When decorating her new million-dollar abode, Bhad Bhabie put her love of luxury brand Channel on full display, draping her massive bed in fashionable bedding, and stocking her ultra-generous closet space with bags and luxury accessories from the same leading brand.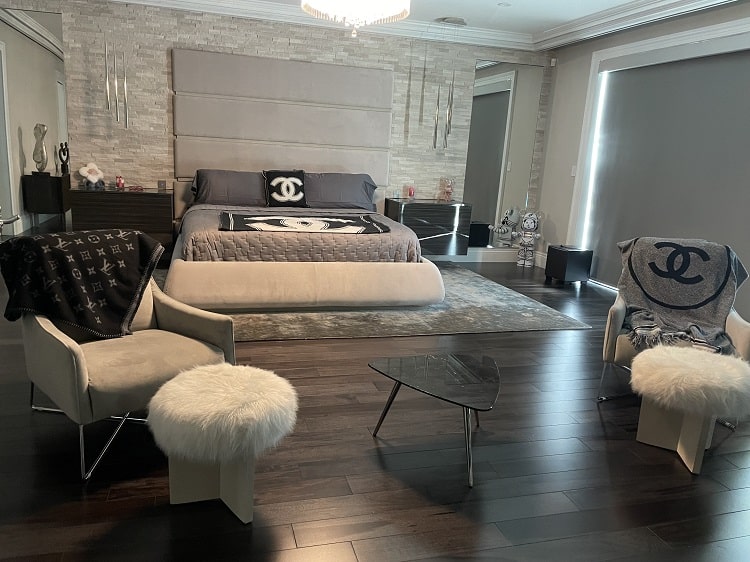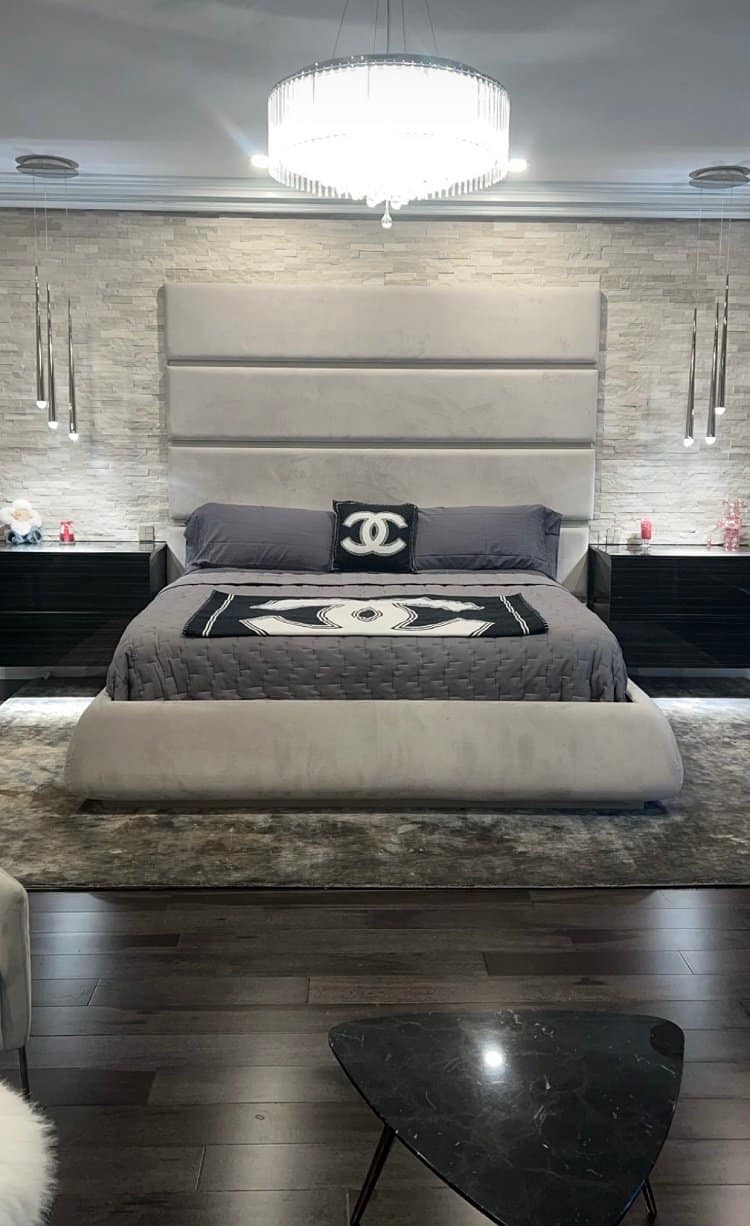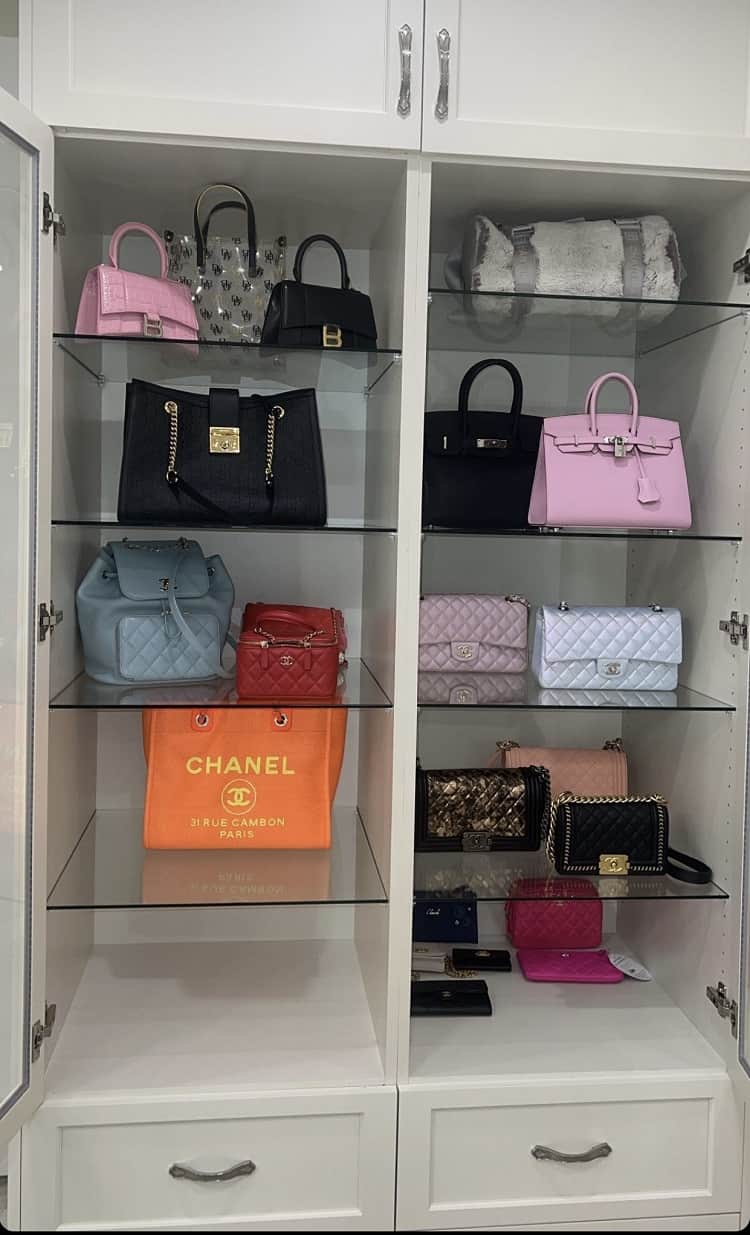 Taking advantage of the many parking spaces on the premises, she lined up her collection of luxury cars in front of her newly purchased manse.
The Sun reports that Bhad Bhabie has an impressive $450,000 car collection including a Bentley Flying Spur and luxury Jeep Grand Cherokee. She started collecting luxury cars since she was 14 years old, with the first upscale piece — a white Porsche Panamera 4S Hybrid — costing her a cool $90,000.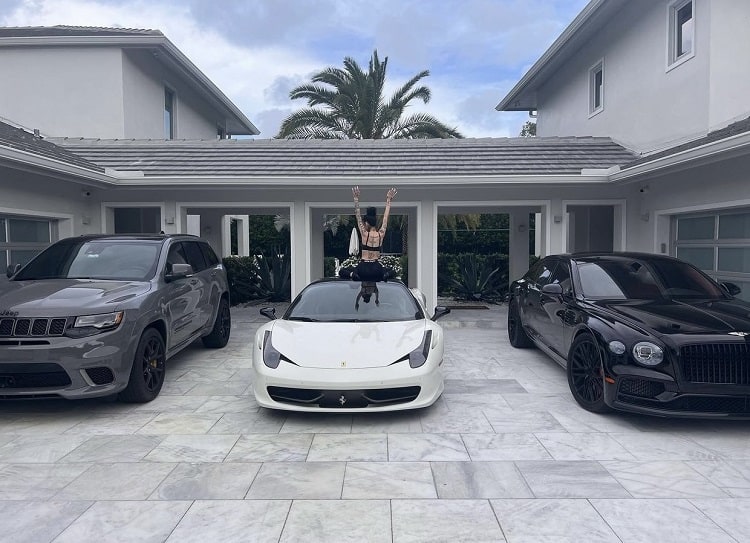 Now, if the budding star will be growing her real estate portfolio in the same way she's been adding to her car collection, we expect to continue writing about her new purchases for years to come. And we're here for it!
More stories you might like
Grammy Award Winner Doja Cat Lives in a $2.2M Beverly Hills Home With Distinctive Flair
Where Will Rihanna Live After the Baby Comes? Her Beverly Hills Farmhouse is a Strong Contender
Post Malone's $3 Million Utah Compound Doubles As a Doomsday Bunker
Celeb Spotlight: Cardi B's House in Atlanta is Pure Old-World Luxury