JT and Biel have been together for a long, long time — 15 years to be precise.
During this time, the high-profile couple has built quite an impressive real estate portfolio.
This includes an LA mansion that formerly belonged to actress Helen Hunt, a penthouse in Soho that Justin sold for $6.35 million, a ski-home in Montana where they spent most of their time during the lockdown, a stunning penthouse in Tribeca, and a home in Tennessee.
The power couple recently decided to declutter their real estate holdings and make some changes. A few months back, they listed their Hollywood Hills home for $35 million, and quite recently, they parted ways with their sleek New York penthouse.
Timberlake and Biel bought the property for $20 million in 2017 and sold it for a whopping $29 million, making a hefty profit on the deal.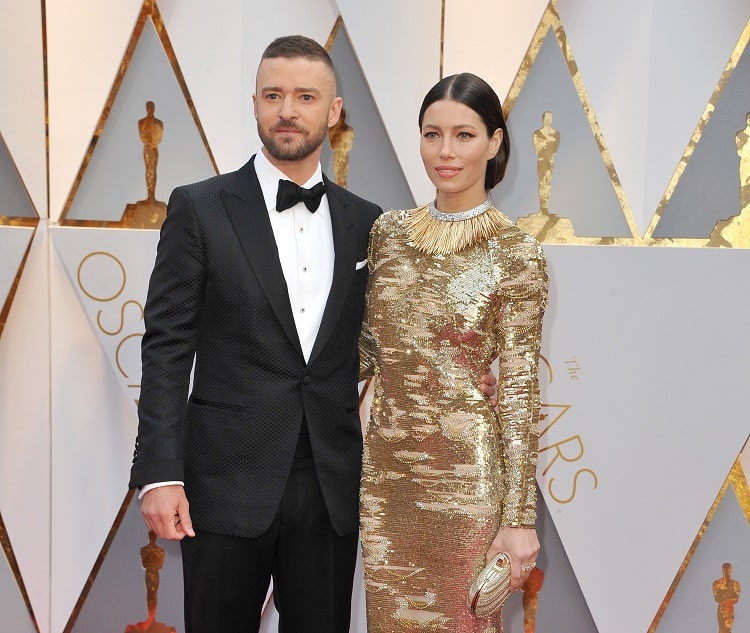 The sale closed on December 22 and since it was an off-market deal, there are no recent photos available (pics are from a from a few years back, when they first bought the place).
While we don't know if the couple ever renovated or redesigned the property, here's what we do know.
Inside Jessica Biel and Justin Timberlake's penthouse, which just sold for $29 million
An elevator opens directly into the 5,375-square-foot, four-bedroom, 4.5-bathroom penthouse located in star-studded 443 Greenwich building (more on the building's many famous tenants below).
The 40-foot-long great room includes plenty of living space, a chef's kitchen with top-of-the-line appliances, a dedicated dining area, and a gas fireplace.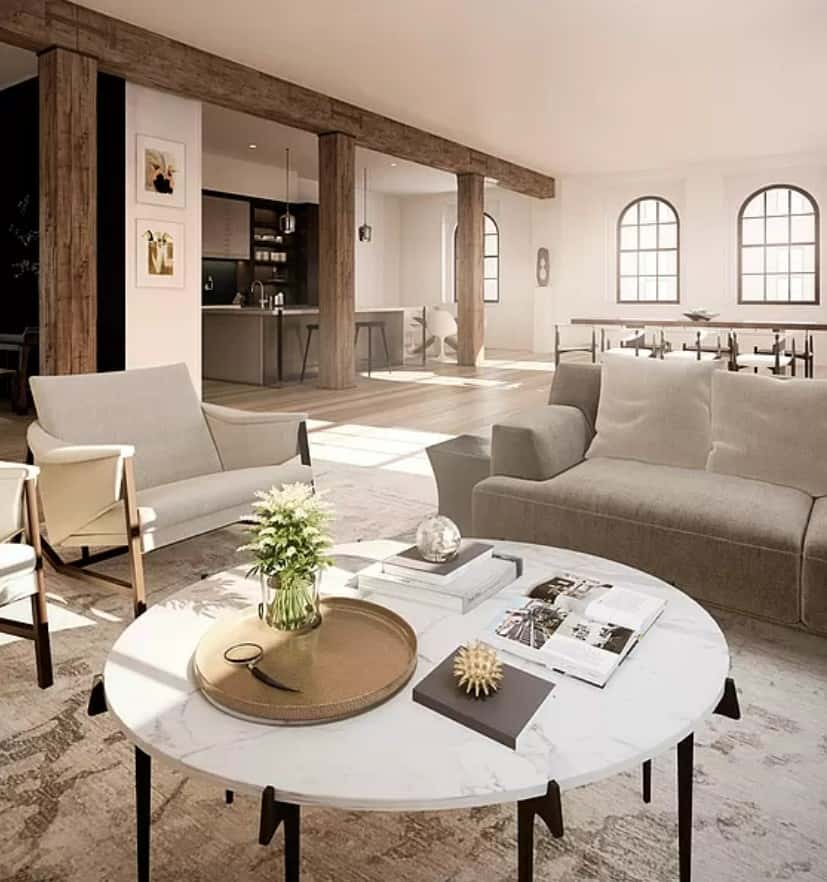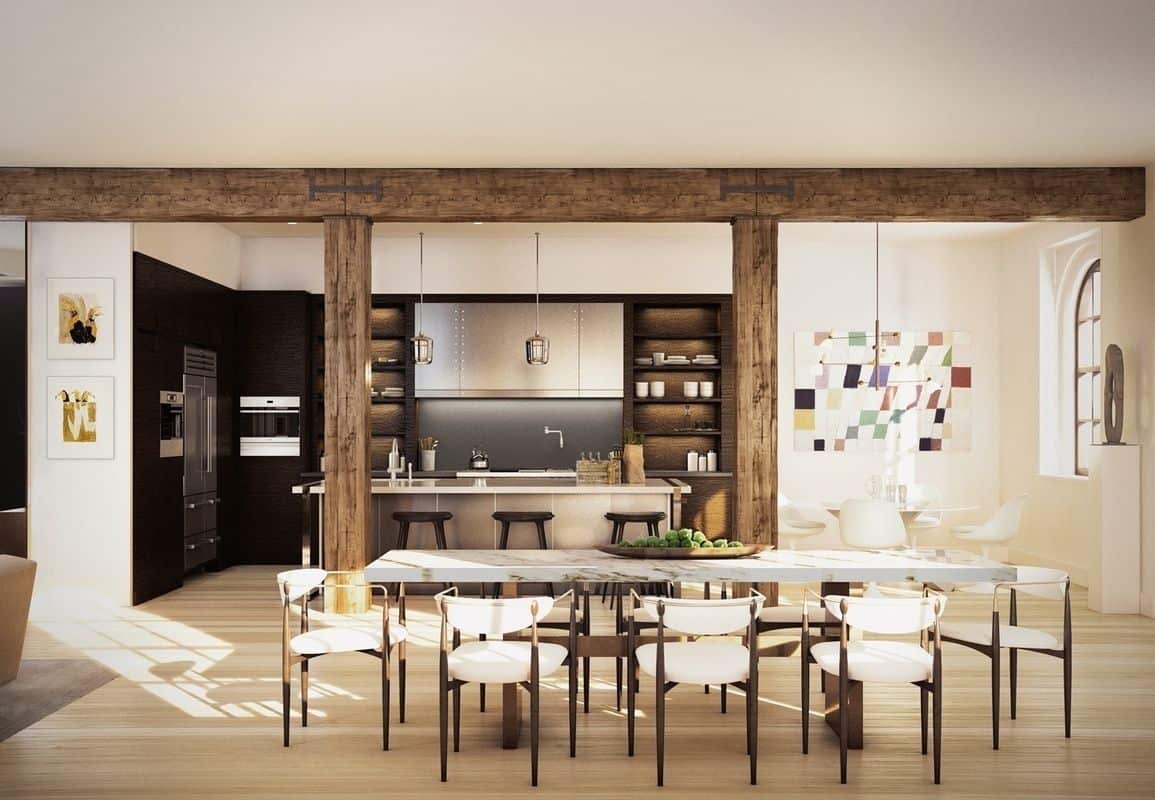 The master bedroom comes with two walk-in closets and the ensuite bathroom provides the ultimate spa experience with a freestanding soaking tub.
There's also an internal staircase that leads to an upper level with an entertainment room, a large private terrace with an outdoor kitchen, and spectacular views of the city.
It's located in one of the biggest celebrity magnet buildings in all of New York
Once a book bindery factory, the stunning 19th-century red-brick building is legendary with its historic architectural elements and attention to detail.
Residents of the 443 Greenwich St. building have access to amenities like a 71-foot indoor pool, an infrared sauna, a fitness center, private fitness studios, concierge services, a Turkish bath, a children's playroom, and a huge landscaped courtyard.
The property prides itself on being "paparazzi-proof" with door-to-door cover thanks to its underground parking with valet and a second lobby with private elevators.
This is one reason why the building is a celebrity magnet and has many past and current famous residents like Blake Lively and Ryan Reynolds, Harry Styles, Jennifer Lawrence, Jake Gyllenhaal, Meg Ryan, Taylor Swift, The Weeknd, Bella Hadid, and Lewis Hamilton — who also just sold a penthouse in the building for a whopping $49.5 million.
Jessica Biel and Justin Timberlake's house in Hollywood Hills is also for sale
As for their Hollywood Hills mansion, JT and Biel are still looking for a buyer.
Timberlake bought the 13,530-square-foot Spanish-style home from Helen Hunt in 2002. The property has nine bedrooms, nine full bathrooms, and four half bathrooms between the main house and guest house.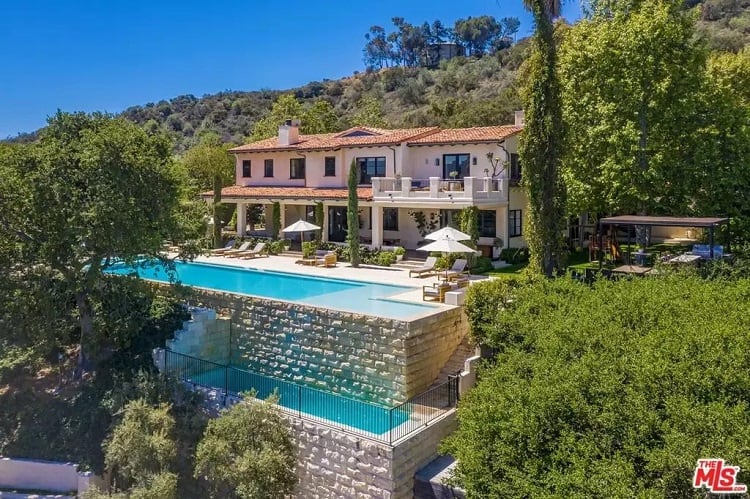 Recently renovated by famous interior designer Estee Stanley, the home is now a perfect blend of rustic and modern styles.
It also includes amenities like a home theater, four fireplaces, a tennis court, a private forest, two pools, vegetable gardens, and a large covered patio perfect for parties.
The property has been listed for $35 million, which is $26.7 million more than what the singer paid for it back in the day!
Meanwhile, Timberlake and Biel have been spending most of their time in Montana's exclusive Yellowstone Club and in Tennessee with their two sons, Silas and Phineas.
Word is that they're both extremely happy living in the countryside away from Los Angeles and the spotlight. Well, that's just wonderful and we're so happy for them!
More celebrity homes
Adele Buys Stallone's Mansion, One of the Most Expensive Celebrity Homes in Recent History
Selena Gomez's Encino House, Once Owned By Singer Tom Petty, Has a Troubled Past
Everything We Know About Adam Levine's House in Los Angeles
Where Does Trevor Noah Live? A Closer Look at the Daily Show Host's Penthouse in Manhattan