It's been a little over five years since the tragic passing of both Carrie Fisher and her mother, Debbie Reynolds, who died within 24 hours of each other.
Both A-list actors with thriving careers that spanned decades, the mother-daughter duo were also BFFs and roomies.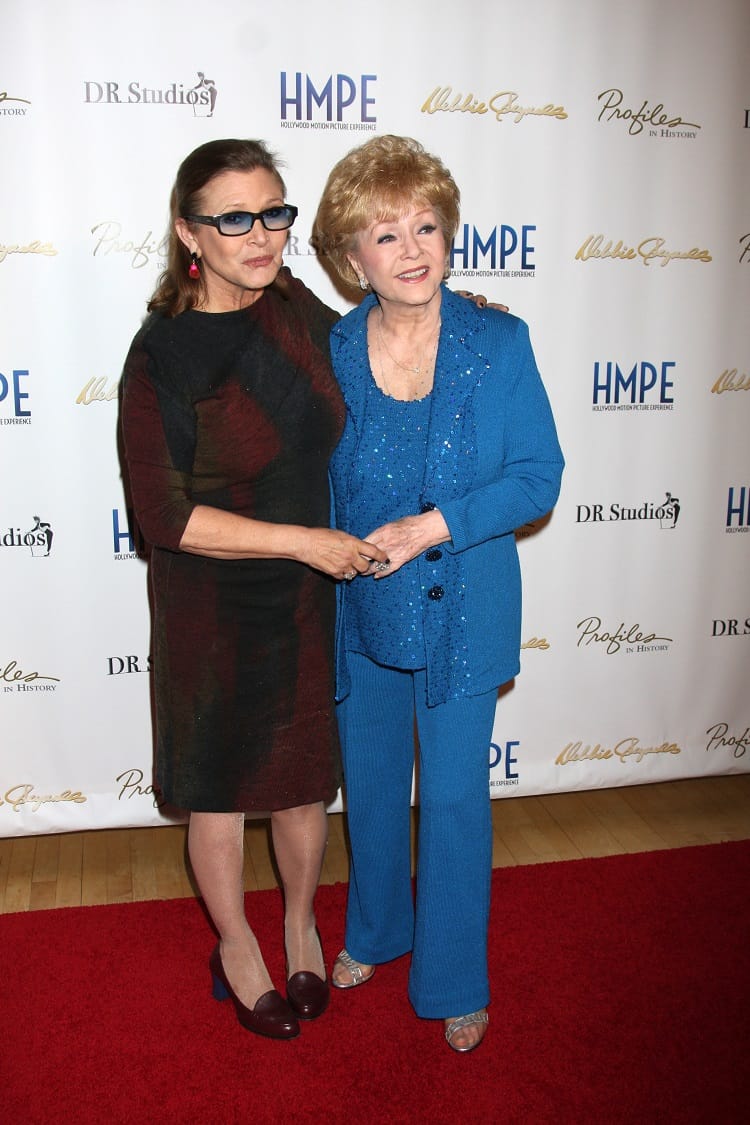 Best known for her iconic role as Princess Leia in George Lucas' epic Star Wars franchise, Carrie Fisher was born in Burbank, California, to actress Debbie Reynolds and singer Eddie Fisher.
And while their family didn't stay together, as Eddie famously moved on to marry another Hollywood icon, Elizabeth Taylor, Carrie and her mom, Debbie, remained inseparable to the very end.
The two even lived next door to each other for close to 15 years.
But before they moved back to the West Coast, the mother-daughter duo, along with Carrie's brother, Todd, lived in a beautiful brownstone in New York City — that has recently hit the market for $11.5 million. And it's a stunner!
Here's the full scoop on the Upper East Side townhouse that has the perfect blend of custom updates, skilled craftsman details, and a history of illustrious past residents.
The Reynolds-Fisher beloved family home
Located at 154 East 74th Street on the Upper East Side, the stunning townhouse is a New Yorker's dream come true.
And it was well-loved and lived-in by the Reynolds-Fisher family.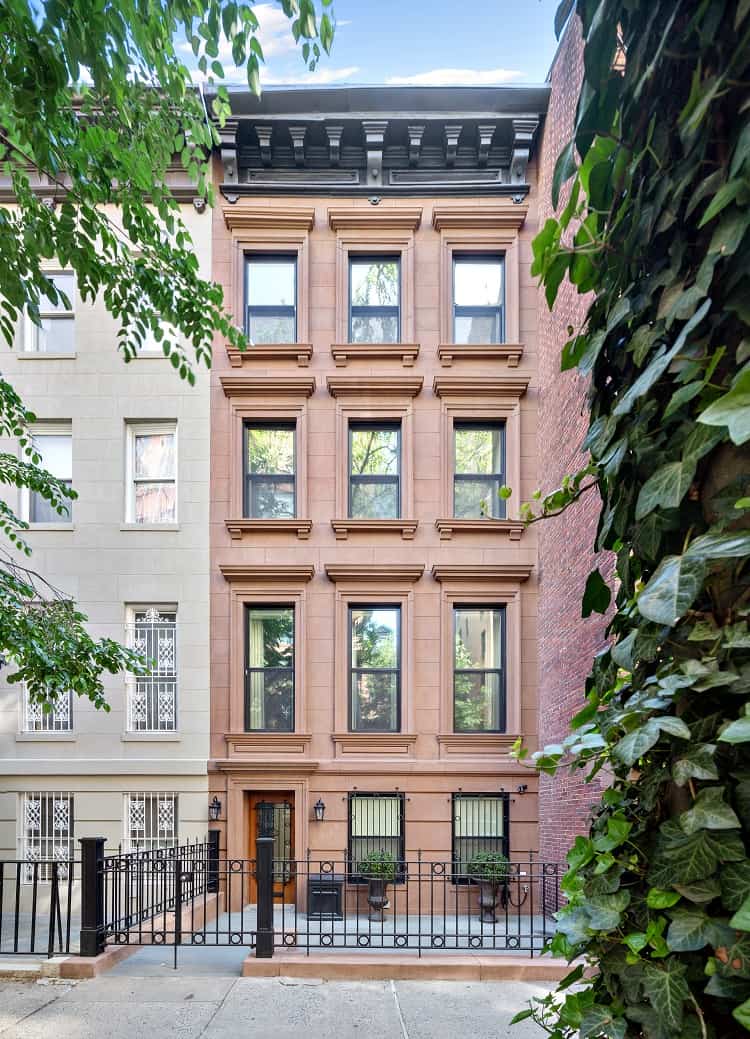 Reynolds' son, and Carrie's younger brother Todd Fisher, wrote about the beautiful brownstone in his 2018 memoir, My Girls: A Lifetime with Carrie and Debbie.
"My first birthday away from Greenway Drive. A car was waiting at JFK to take me and my luggage to 154 East 74th Street, the four-story brownstone between Third and Lexington where I'd be living with Mom and Carrie," he wrote.
He added: "There were two bedrooms on the fourth floor. One was Carrie's. The other, when she was in town, was Joan Hackett's," referencing one of Carrie's closest friends, Oscar-nominated actress Joan Hackett.
But there's more to this upscale city residence than its star-studded past.
Built in 1910, the beloved family home oozes timeless charm and the perfect updates for today's distinguished buyer.
And it's now up for grabs, asking $11.5 million (Compass' Steve Halpern holds the listing).
A look inside the beautiful brownstone
Every square inch of the townhouse offers the perfect blend of luxury and comfort.
Spanning 4,275 square feet, the 4-story home features 5 bedrooms and 5 baths.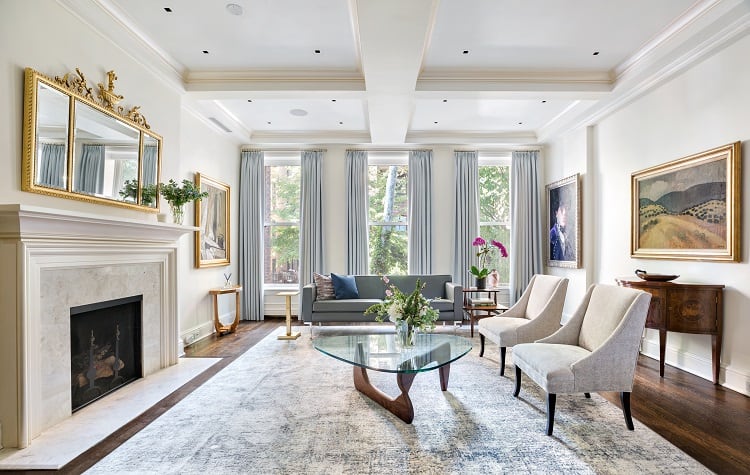 Upon entering the brownstone on the ground floor, you'll find a generously sized soundproof media room including a projector and movie screen.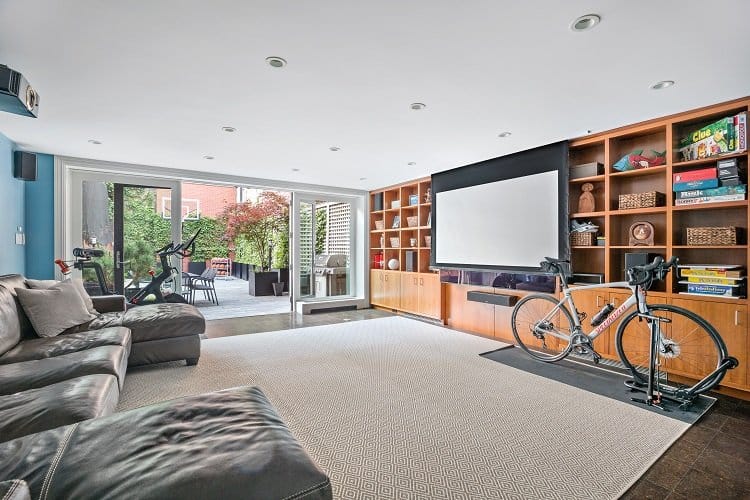 In addition to a fully functional second kitchen, French doors lead to the spacious backyard featuring a comfortable sitting area, complete irrigation system, and basketball court.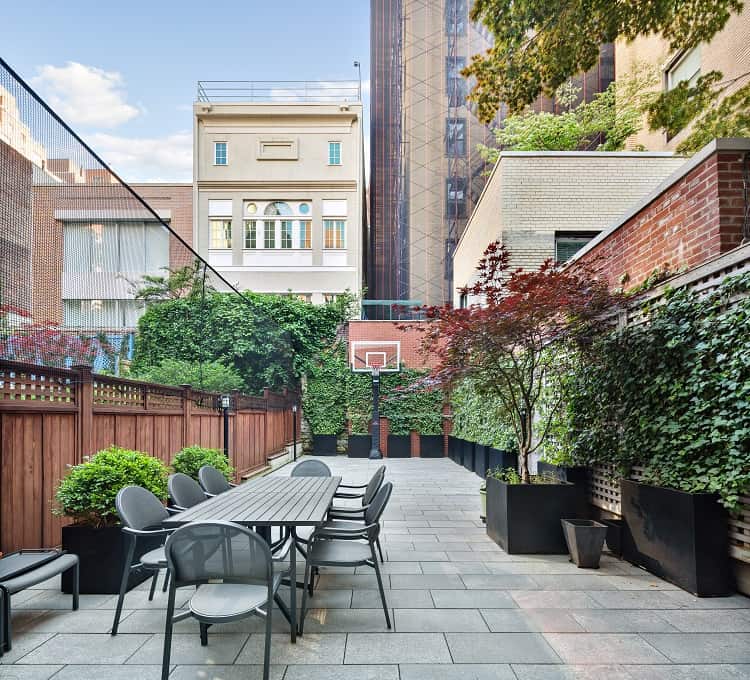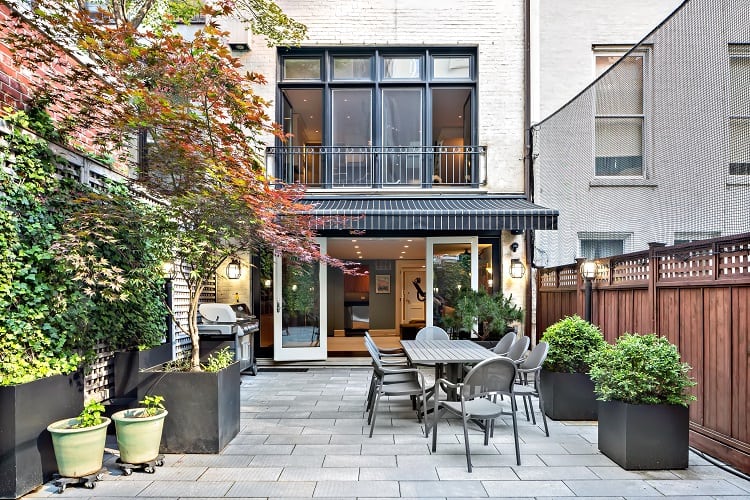 As you go up the stunning staircase to the parlor level, you'll find a grand chef's kitchen including double sinks with garbage disposal, a Gaggenau induction cooktop, dual Miele dishwashers, microwave/convection combo, subzero fridge, and recently refinished countertops.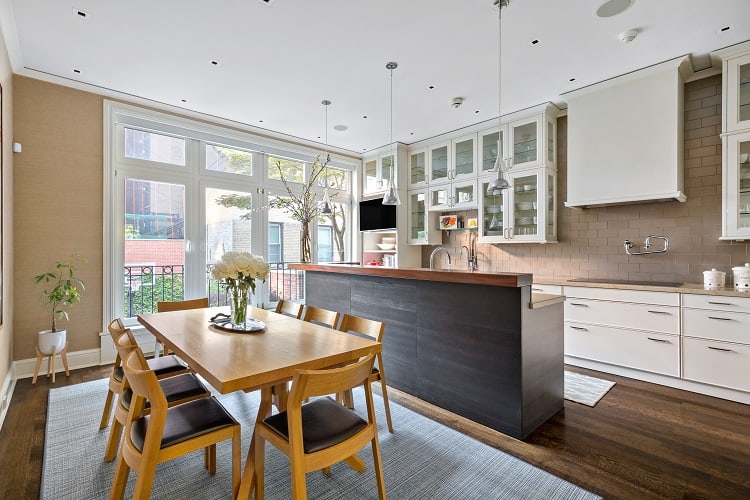 The north end of the floor features a formal living room and a stylish powder room.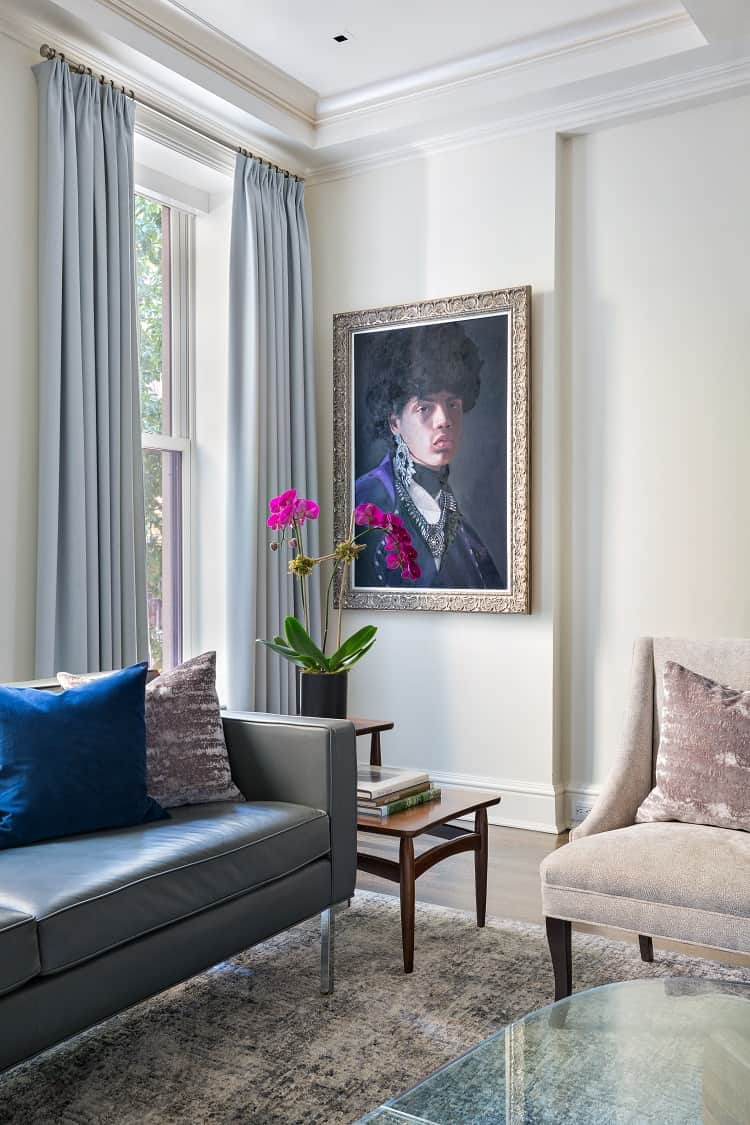 As you ascend to the next level, you'll find the primary bedroom featuring a gas fireplace, heated flooring, double vanities, and a separated wash closet and shower. On the other end of the floor is another bedroom.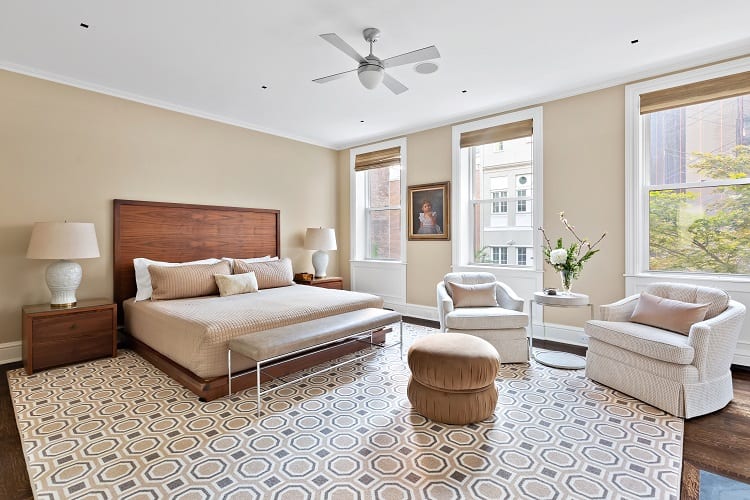 The top floor features a fantastic skylight that fills the entire center of the home with all-day sun exposure. This level also offers 2 large bedrooms both including en-suite bathrooms and radiant heated floors.
The townhouse also offers a basement level with a laundry room, an 800-bottle wine cellar with a new Wine Guardian D025 cooling unit, and a fully functional home gym.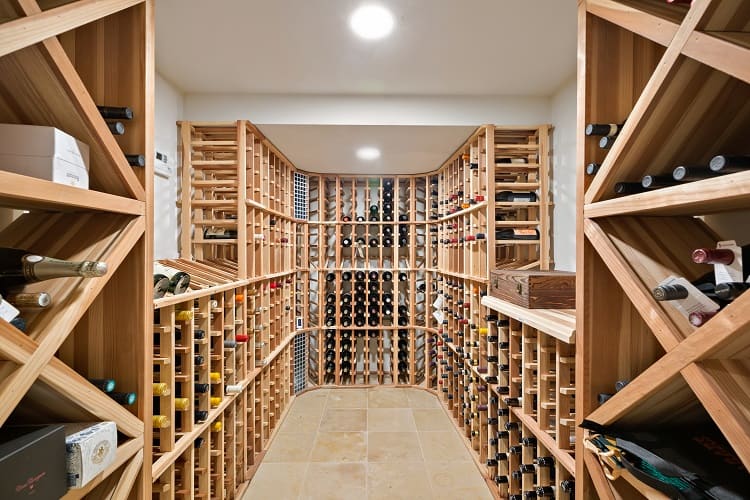 Steve Halpern, head of The Halpern Team at Compass holds the listing, which can be viewed in more detail here.
The mother-daughter duo moved next to each other on the West Coast
Of course, the famous mother-daughter acting duo also had roots in Los Angeles.
The iconic actress' also lived in California, in side-by-side mansions located in Beverly Hills.
For more than 15 years, they lived in the upscale neighborhood of Coldwater Canyon, Mansion Global reports.
Together, the posh properties span 3.5 acres and included Reynolds' Spanish-style home and Fisher's secluded, tree-filled abode.
Famous for her portrayal of Princess Leia in Star Wars, Fisher first moved into the swanky neighborhood in 1993. And her mother, who was well known for many movies including her breakout role in Singin' in the Rain, moved next door in 2000.
More stories you might like
Greta Garbo's Longtime Apartment in New York Lists for $7.25 Million
'Hamilton' Stars Daveed Diggs, Emmy Raver-Lampman List Stylish AD-Featured House
Shonda Rhimes' New York Apartment is "Comfy and Cozy" with Bridgerton Vibes
Where in the World Do George Clooney & Amal Clooney Live?