If you're not familiar with John Lautner's iconic Beverly Crest mansion, or with the estate's flamboyant owner, then you're definitely missing out. This 1963-built mansion is an architectural gem and one of Hollywood's best-kept secrets.
The Sheats Goldstein residence: John Lautner's organic architecture dream
The 4,500-square-foot Sheats-Goldstein residence was designed by John Lautner (one of the most noteworthy American architects of the twentieth century) and built between 1961 and 1963, in Los Angeles' Beverly Crest neighborhood.
The concrete-and-wood house was built into the sandstone ledge of a hill, and it's a testament to the connection between man and nature.
Each space is open and offers stunning views of downtown Los Angeles and the Pacific Ocean, with glass walls throughout that serve to blend the indoors with the outdoors.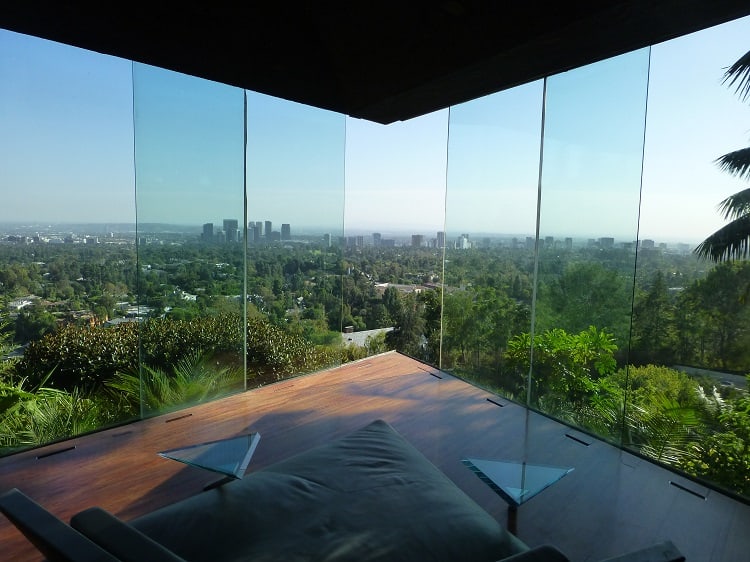 John Lautner designed the American Organic Architecture house for Helen and Paul Sheats and their three children. After going through a couple of different owners, it was acquired by James F. Goldstein, a businessman, real estate investor, and fashion designer, in 1972.
At the time, the house had fallen into disrepair and was in dire need of a makeover, so Goldstein reached out to Lautner to help bring the residence back to its former glory.
SEE ALSO: 18 modern mansions that redefine house goals
What emerged was a two-decades-long partnership to remodel the house, which ended when John Lautner passed away in 1994. However, Goldstein never stopped tweaking and upgrading his Beverly Crest dwelling, even adding a nightclub to the list of amenities.
The James Goldstein house turned museum in 2016
The Sheats-Goldstein Residence, as the property is now known, still maintains all the original designs and touches that John Lautner carefully created.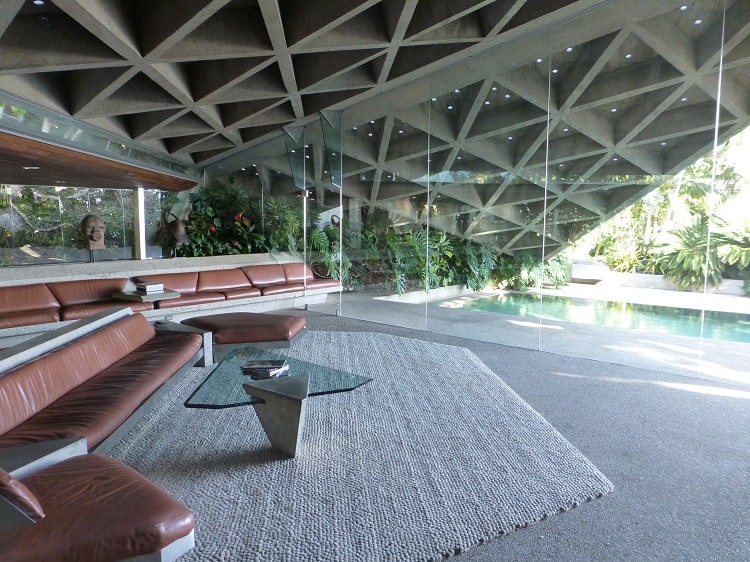 His work is not limited to just the architecture of the house; Lautner also designed the interiors, the windows, lighting systems, all the furniture, the rugs, and other details.
James Goldstein worked with the designer for years to ensure every little detail was in tune with the overall theme of 'organic' architecture.
The result is a house so unique, so carefully crafted and fresh, that Goldstein wants everyone to be able to tour it and be inspired by it.
That's why, in 2016, he decided that he would donate the house, with everything in it, to the Los Angeles County Museum of Art.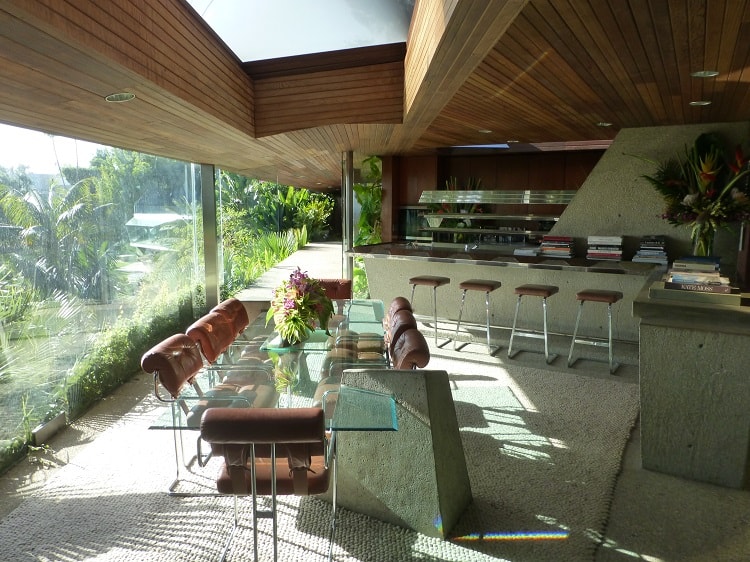 James Goldstein entrusted the home, its surrounding estate, as well as a 1961 Rolls-Royce Silver Cloud and his eclectic wardrobe to the museum. This way, his and Lautner's legacy will continue to inspire and attract curious minds and aspiring architects and designers. And let's not forget about the celebrities.
Why Jimmy Goldstein's house is Hollywood's best-kept secret
The James Goldstein house, besides serving as home to the elusive businessman, has also been used by various showbiz producers and directors.
If you thought the house seemed familiar, you might have seen it in The Big Lebowski, as the home of porn merchant Jackie Treehorn, or in Charlie's Angels: Full Throttle, where it played the part of Alex's house (Lucy Liu).
The house has also served as a setting for fashion ads and commercials, glamorous events, and, well, porn flicks. James Goldstein has always kept an open mind, apparently.
Then there's the nightclub. Dubbed Club James, for obvious reasons, the venue was Goldstein's idea, to keep Hollywood parties out of his house, but still close by.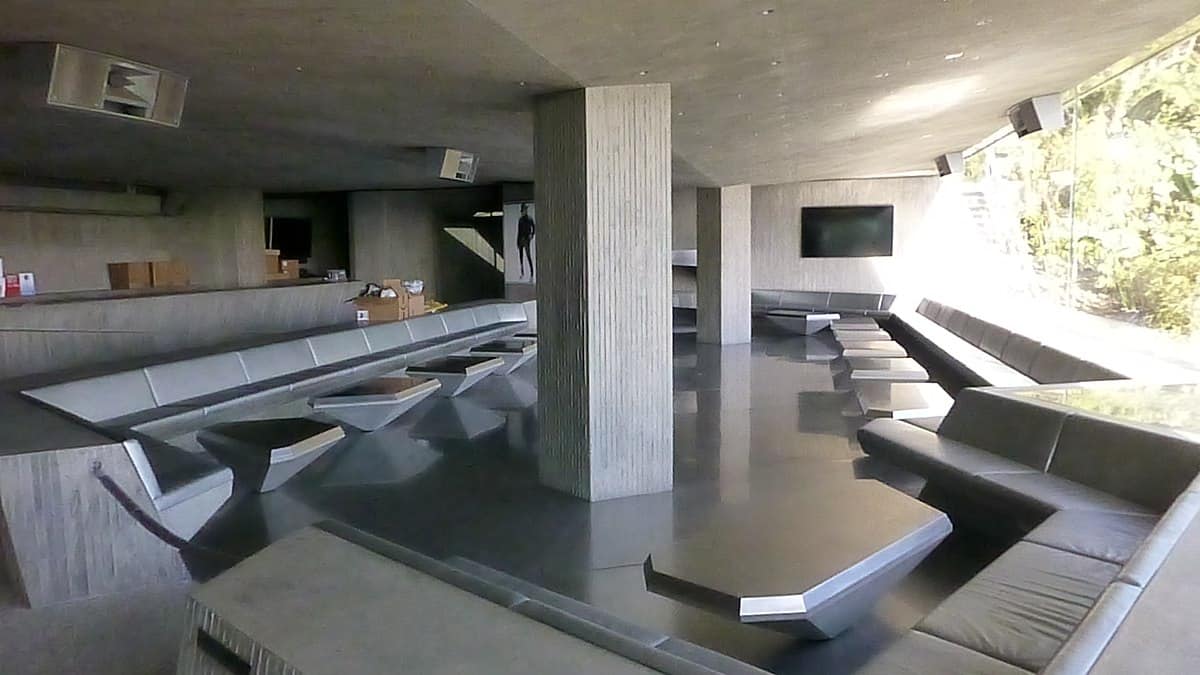 Exclusive parties and events are held at Club James round the clock; Rihanna celebrated her 27th birthday party here, with Jay Z, Mick Jagger, and Leo DiCaprio in attendance. Needless to say, Goldstein wants the good times to keep rolling at Club James even after he's gone.
Movies filmed at the Sheats-Goldstein residence
James Goldstein's unique house is one of the most popular filming locations in Los Angeles, for obvious reasons. There's just no other place quite like it, and its intricate design and stunning architecture draw celebrities like a magnet.
Various Hollywood movies and TV shows were filmed at the Sheats-Goldstein residence, including the now-iconic The Big Lebowski.
It's by far the most recognizable house featured in the movie, set up as the home of adult film producer Jackie Treehorn, which earned Jimmy Goldstein's house the moniker of 'the Big Lebowski house'.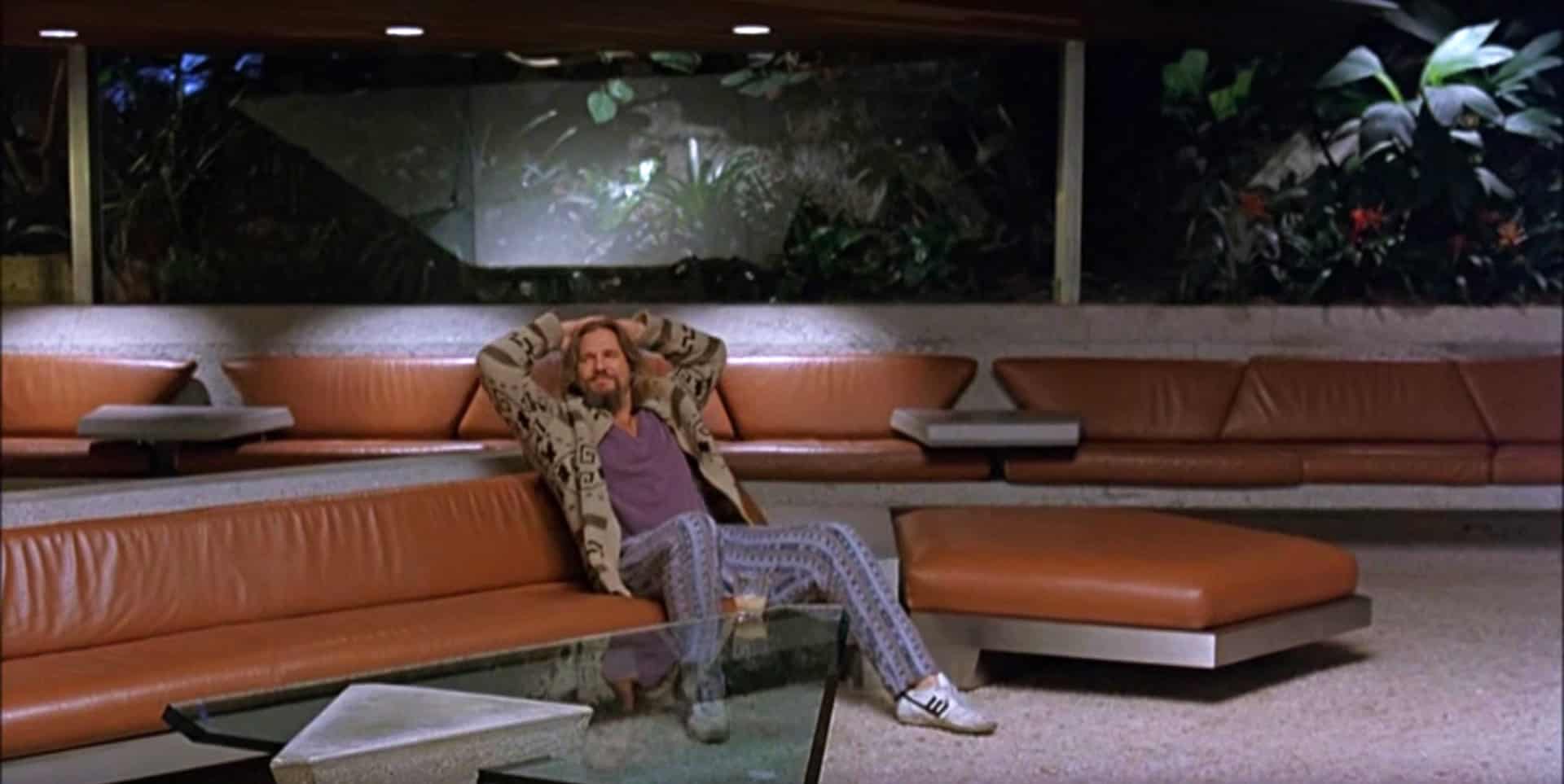 The other striking property in the movie is Lebowski's opulent mansion, which is actually another popular filming location, namely the Greystone Mansion in Beverly Hills. This is where movies like The Social Network, Eraserhead, The Witches of Eastwick, The Prestige, and X-Men were filmed.
But while the Sheats-Goldstein residence is known by many as Jackie Treehorn's house or the Big Lebowski house, it's been featured in quite a long list of other movies, including Charlie's Angels: Full Throttle (2003), Star Time (1992), and Bandits (2001, starring Bruce Willis, Billy Bob Thornton, and Cate Blanchett).
It was also featured in music videos, including Doja Cat's Say So, Nelly's The Fix, Babyface's We've Got Love, and Snoop Dogg & Pharell's Let's Get Blown.
SEE ALSO: Casa Loma in Toronto, another Hollywood favorite
The house is so impressive that in 2021, Kanye West aka Ye enlisted James Goldstein to help him design and spruce up his newly-purchased Malibu mansion.
The rapper was reportedly impressed and fascinated with the architecture of the Sheats-Goldstein house, and wanted to do something similar with his $57 million new home.
Unfortunately, those plans were put on hold, according to The Sun, after the star lost billions due to some very controversial remarks.
In the meantime, the residence is available for rent for photoshoots, and we're willing to bet we'll be seeing more of it in upcoming movies, TV shows, and music videos.
Decoding the mystery: Who is James Goldstein?
If you're wondering, who the hell is this James Goldstein and why haven't I heard of him before, unfortunately we don't know a whole lot about him either.
Despite his flamboyant style and constant public appearances (he's an avid NBA fan and attends as many matches as he possibly can), James Goldstein still remains somewhat of a mystery.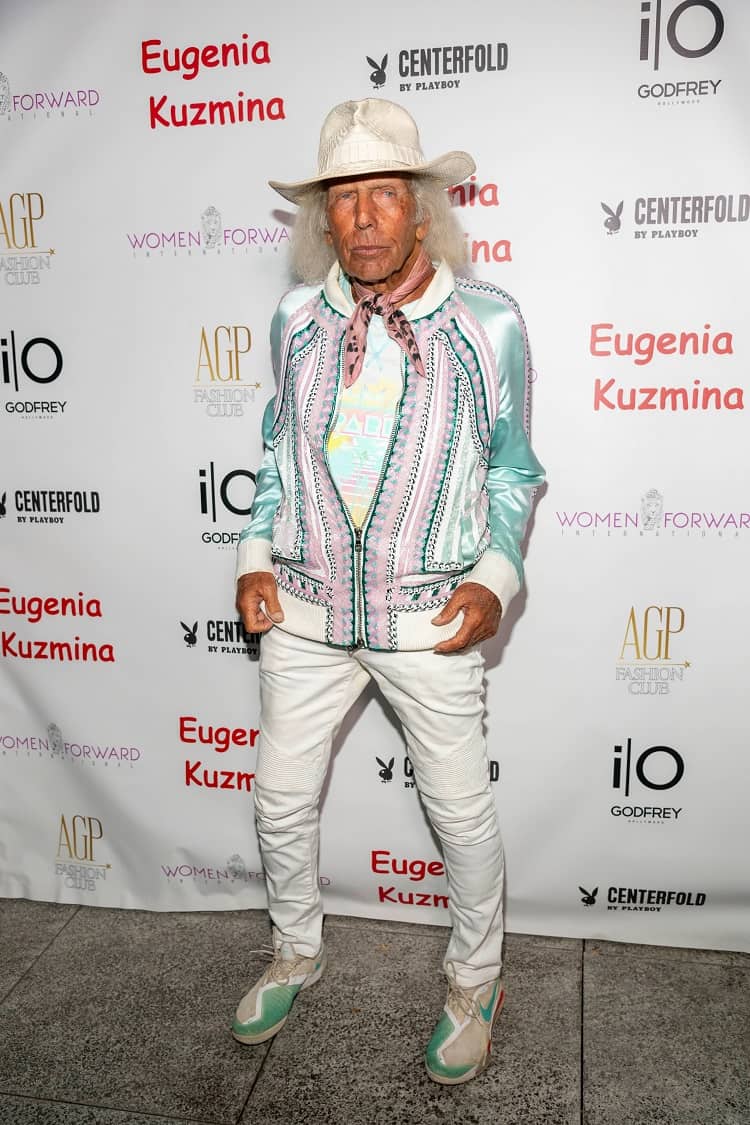 We know he grew up in Milwaukee and then moved to California to attend Stanford University, after which he got into real estate and started investing heavily in developing Century City in L.A. He's always been into fashion, constantly in the front row at glamorous fashion shows, and he even has his own fashion line.
Back in the day, he's also said to have had an affair with American actress, singer, and Playboy Playmate Jayne Mansfield, who was married to someone else at the time. Still, he never married, and he has no children, which is why the decision to donate his unique home to LACMA came naturally.
This is the first-ever architecture donation made to the Los Angeles County Museum of Art, and it's surely one that will continue to inspire young architects, interior designers, and art and fashion aficionados for many years to come.
For now, James Goldstein is living his best, most glamorous life up in his hillside mansion overlooking the City of Angels.
What's more, James Goldstein's net worth is reportedly around $350 million – not a bad way to live life in your 80s, is it?
If you want to see more, take a virtual tour of the residence with Goldstein himself below:
All image credit goes to James Goldstein.com
Frequently asked questions
Who lives in the Sheats Goldstein residence? 
Businessman James Goldstein has been the sole owner of the Sheats-Goldstein house since he purchased it in 1972. He continues to spend time at the residence, but also often rents it out for photoshoots or as filming location for Hollywood movies or TV shows. 
Where is the Goldstein residence?
The Sheats-Goldstein house is located in the Beverly Crest neighborhood of Los Angeles, California, just up the hill from the Beverly Hills city limit. Due to its location, the house offers amazing views of the city, but is also very secluded. 
How much is the Goldstein house?
The James Goldstein house was in a state of disrepair when the businessman purchased it in 1972 for $185,001. Nowadays, the property is reportedly worth roughly $75 million or more.
Can you visit the Sheats-Goldstein residence?
Unfortunately, the Sheats-Goldstein house is a private property, so it's not open to the public. But, you can rent it out for photoshoots. 
Where is the Jackie Treehorn house?
The Jackie Treehorn house from The Big Lebowski is, in fact, the Sheats-Goldstein residence, owned by elusive businessman James Goldstein. It's located in L.A.'s Beverly Crest neighborhood and it's a private property. 
More stunning homes
Frank Lloyd Wright's Ennis House (Featured in Blade Runner) is a True Architectural Marvel
The House that Zaha Hadid Built: The Story of the Only Residence Ever Designed by "The Queen of the Curve"
The Chemosphere House and 6 other striking John Lautner-designed homes
Alicia Keys' house is a Modern Architectural Masterpiece