The one-of-a-kind architectural masterpiece known as The Razor House has been getting people talking since it was first designed in 2007 by San Diego-based architect Wallace E. Cunningham.
The striking concrete and glass mansion is perched on the edge of a cliff overlooking the Pacific Ocean. And while many have been dubbing it 'the Iron Man house' due to its resemblance to Tony Stark's mansion, it may be time for a new nickname that suits its famous owners better.
In 2019, Grammy Award-winning singer Alicia Keys and husband Swizz Beatz bought The Razor House in a $20.8 million deal. The high-profile purchase even made its way to our TV screens, as part of Bravo's Million Dollar Listings LA show, which brought the already-famous property back in the spotlight.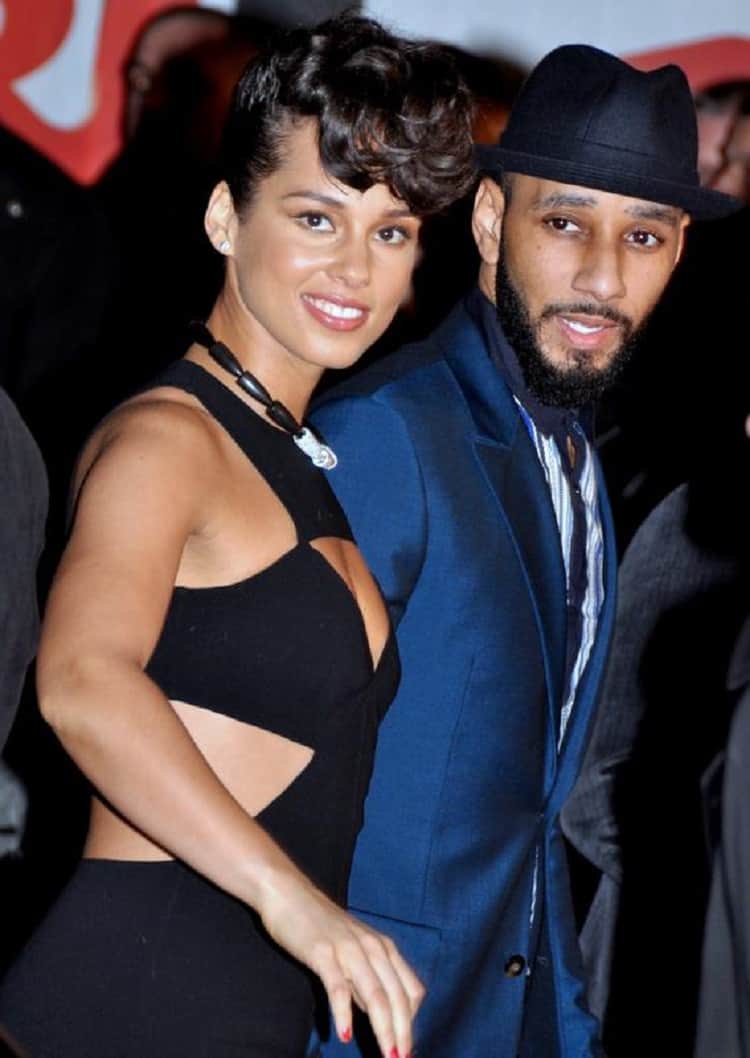 The Razor House is now home to Alicia Keys and Swizz Beatz
Initially listed for sale in 2018 for $30 million, La Jolla's most famous listing took a little over a year to make a buyer fall in love with it up to the point of committing enough to put a ring around…. those house keys. But when it did, it nabbed more than just a nice selling price: the iconic property got some very famous new owners.
Grammy Award-winning artist Alicia Keys was the one to put an end to the Razor House's year-long run on the market. The 40-year-old singer and her powerhouse music producer husband Kasseem Dean, better-known as Swizz Beatz, reportedly purchased the Razor House for a cool $20.8 million.
In fact, the $20M+ selling price (despite being a considerable drop from the initial asking) made it one of the most expensive homes sold in La Jolla, California in 2019 — proving once again that whatever Alicia Keys (a 15-time Grammy Award-winning singer/songwriter/producer + best-selling author, entrepreneur and The Voice judge) does, she does in style and ready to set some new records!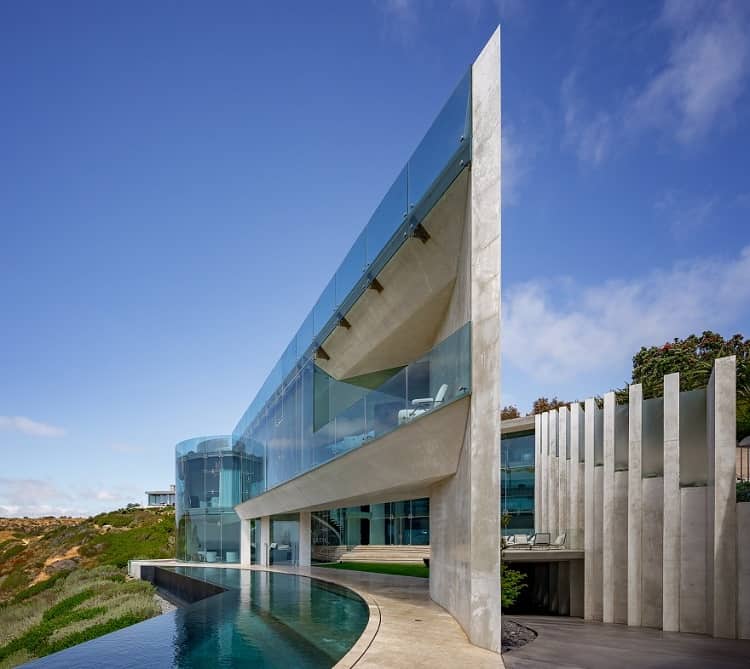 Neither Alicia Keys nor Swizz Beatz (who has produced hit singles for the likes of Kanye West, Jay-Z and Beyoncé) had any connection to La Jolla or the larger San Diego area when they bought the home, leading people to speculate that the iconic residence will serve as a vacation home for the couple.
The Razor House, an architectural wonder overlooking the ocean
The modern cliffside mansion was designed by AD100 architect Wallace E. Cunningham, most famous for his striking residential projects, which he likens with sculptures. More specifically, as the architect himself put it, he designs "one of a kind sculptures for people to live in."
And that couldn't be more true for some of his iconic residential projects: the Harmony House and the Wing House in Rancho Santa Fe, and the architecturally distinct Razor House that Alicia Keys and Swizz Beatz call home.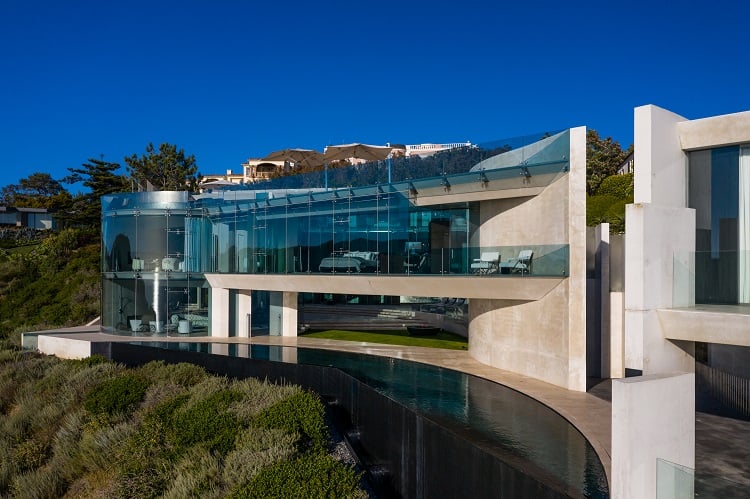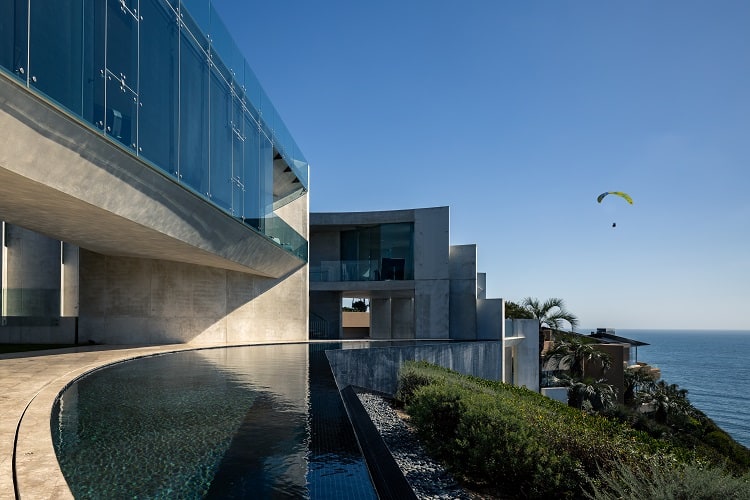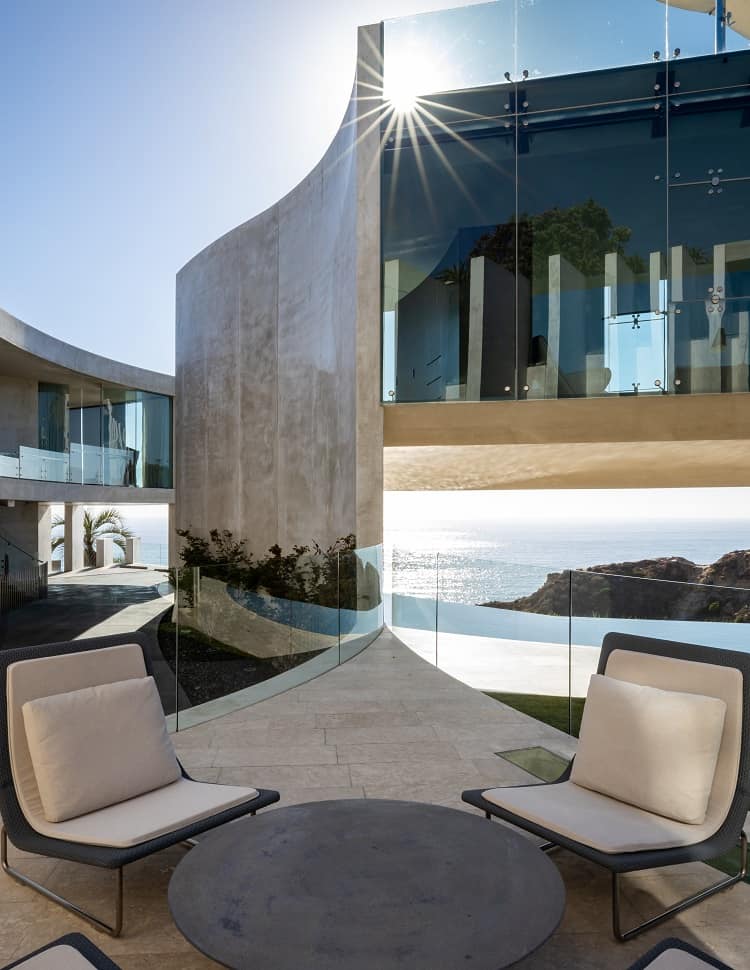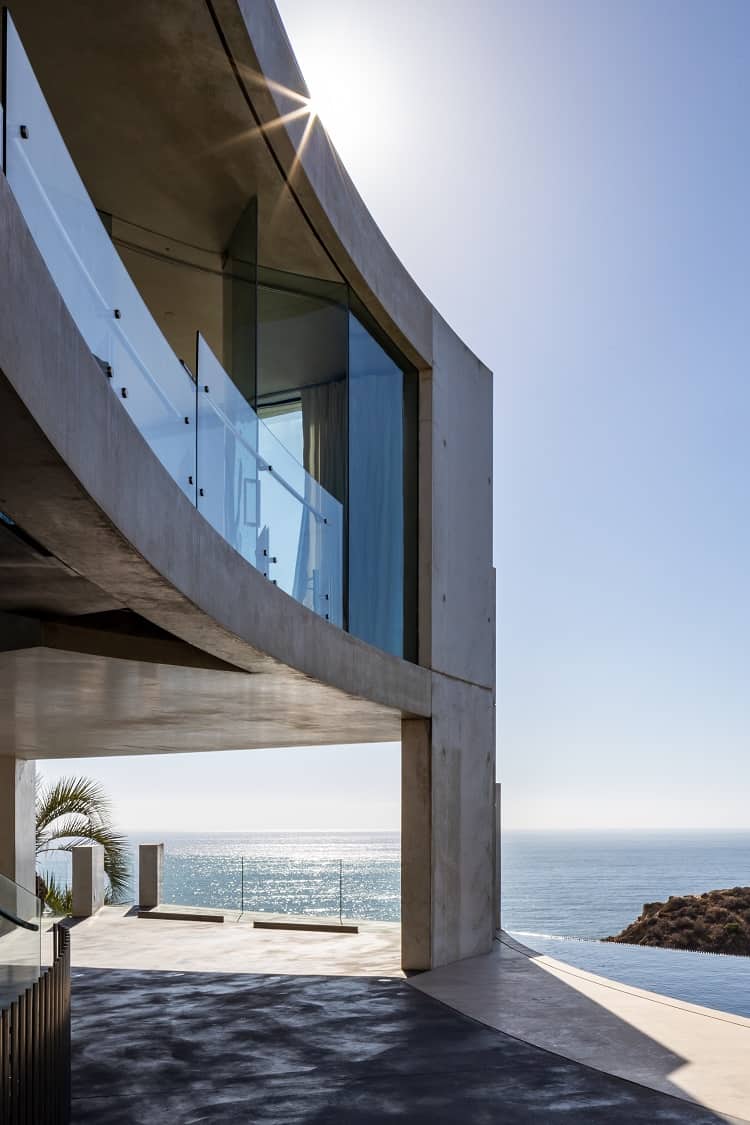 Perched on the edge of a cliff overlooking the Pacific Ocean, the concrete and glass structure has long been rumored to be the real-life version of Tony Stark's futuristic mansion.
But the home has never made an appearance in any blockbuster movie; the Razor House was, however, used for a VISA Black commercial and a luxurious Calvin Klein ad, but that's pretty much all the screen time the mansion got.
That's a shame, because the house itself is worthy of the biggest screens on earth. Nearly every wall in the residence is glass, while the floors are mostly hewn from travertine stone. An extra-long infinity pool (one of many) juts out over the cliff's edge, turning swimming into the stuff dreams are made off.
Keys and Swizz Beatz' house has endless concrete terraces that make the most out of the mesmerizing views of surrounding hills and the ocean below.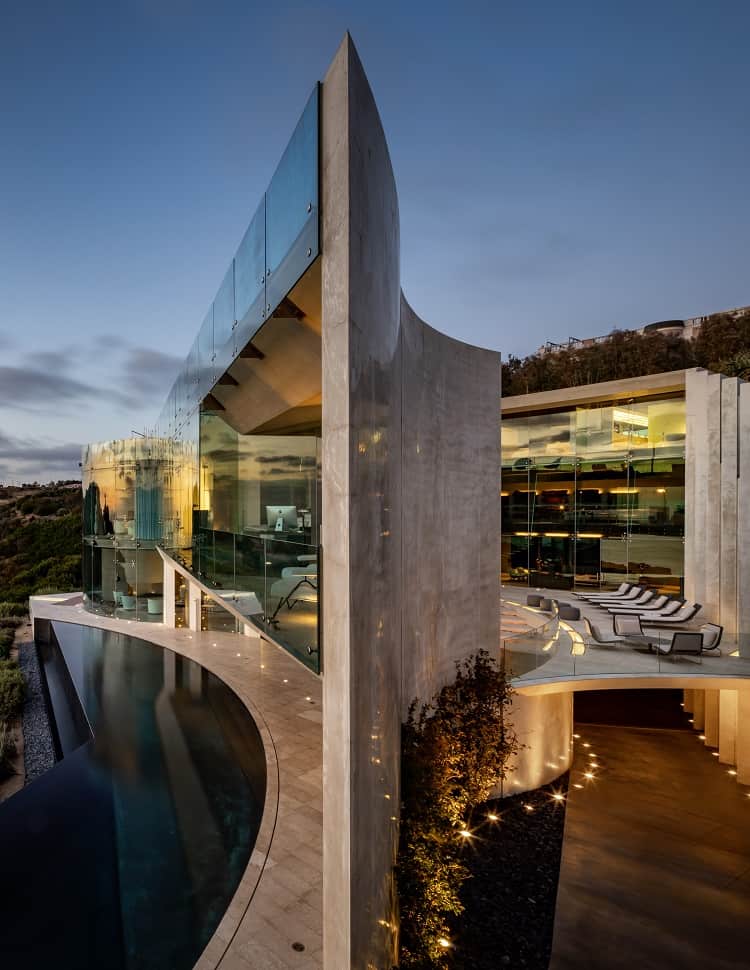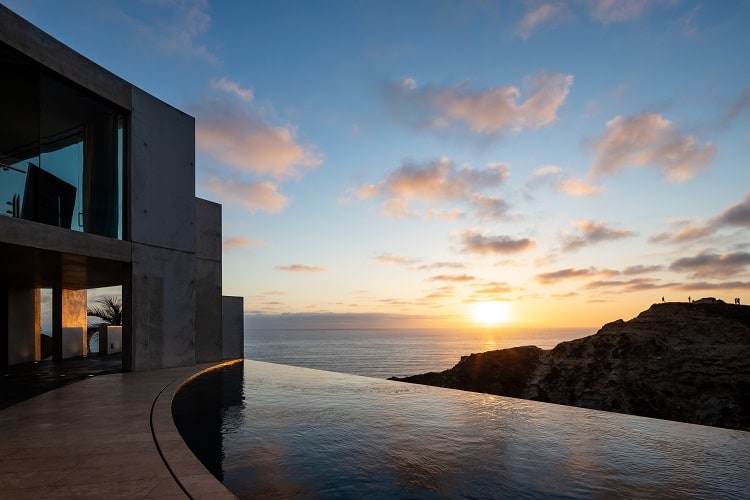 The three-story home comes with 6 bedrooms and 6.5 baths, with nearly every room opening up to stunning views.
Fashioned with a state-of-the-art kitchen and giant round living room with a fireplace, Alicia and her music producer husband, Swizz Beatz, will have everything they need to unwind with their sons, Egypt and Genesis, including several outdoor lounge areas.
Among its most notable amenities, The Razor House lists: an extensive fitness space, two steam rooms, a den, a theater, and a library with a custom-made Ralph Lauren pool table.
Before it was Alicia Keys' home
According to the San Diego Reader, the home was named after the land it sits on, a three-quarter-acre lot near Razor Point.
Created for original owner Don Cooksey (a software designer and entrepreneur who later filed for bankruptcy) many architects initially backed away from the ambitious project, calling it "unbuildable". That's until Cooksey approached Wallace E. Cunningham, who bought the modernist gem to life — and built the dramatic estate to match the breathtaking landscape that surrounds it.
By 2011, following the financial hardships of its initial owner, The Razor House ended up in bankruptcy sale. According to Realtor.com, Donald Burns, a Florida-based telecom entrepreneur and inventor of the magicJack — a device that allows you to make calls from your computer — purchased the property as a second home at the 2011 bankruptcy sale.
Burns paid $14,097,000 for the home, and invested heavily in the property.
"He made a lot of upgrades to it," Matt Altman, one of the property's listing agents and star of reality TV show Million Dollar Listing Los Angeles said. "He updated to the next level. He wasn't doing this to make money; he was doing this to make a nice home. He did a significant amount of work on this house."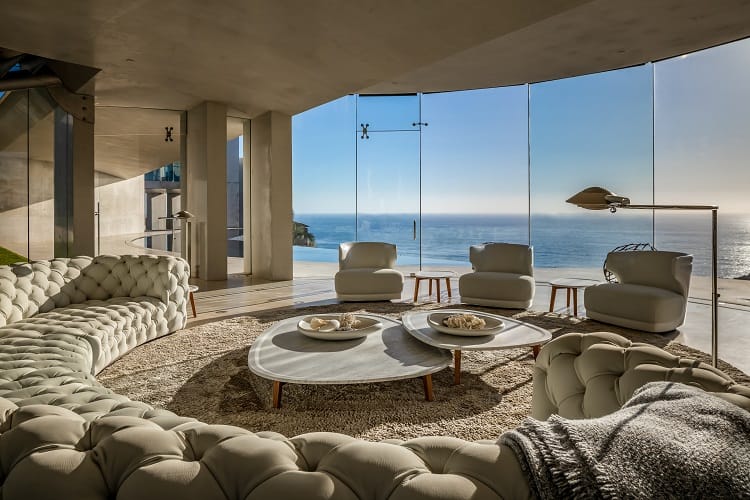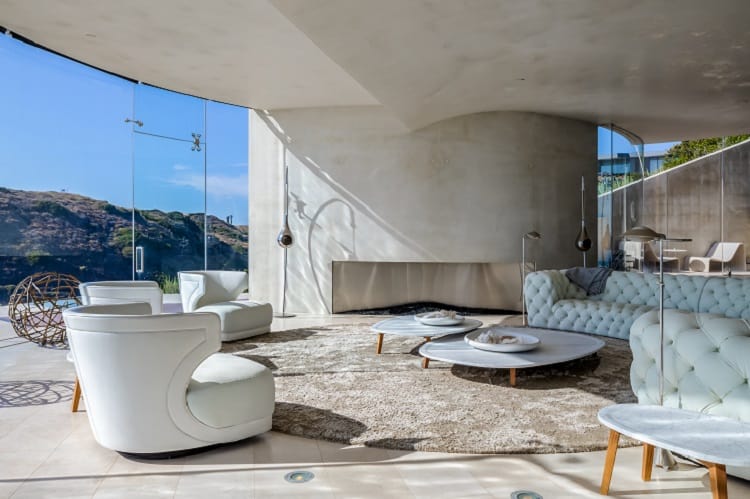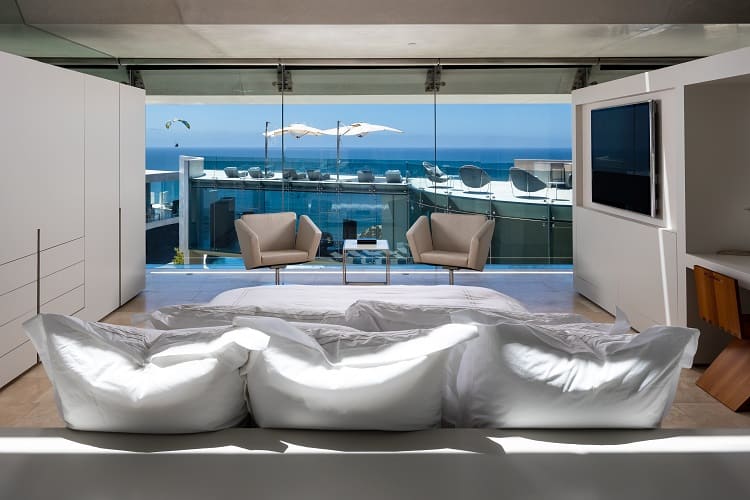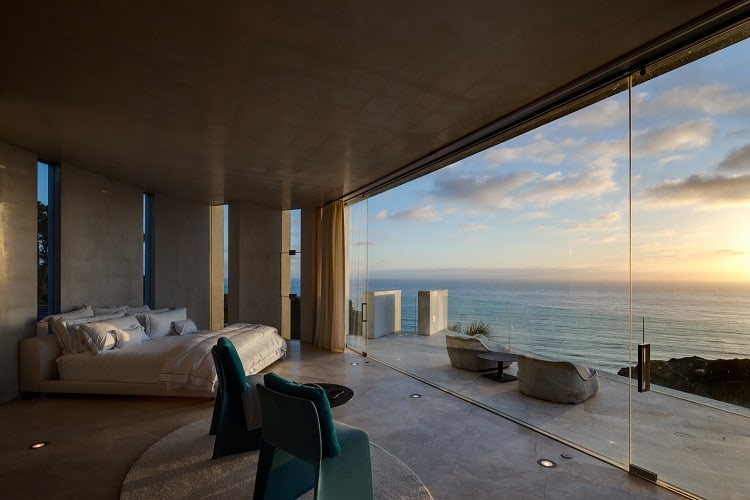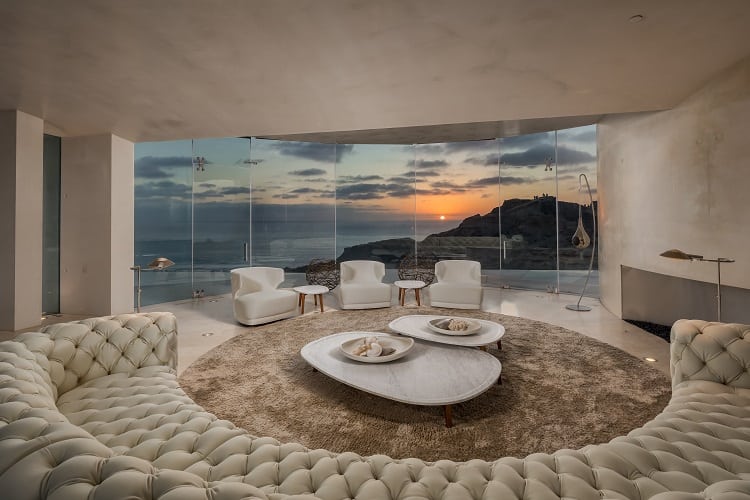 The entire home is automated and optimized for iPad control of everything from audio and visual systems to motorized window coverings and control of the home's radiant floor heating, air conditioning.
There's also a backup generator to ensure power never goes down, and an entire computer room is dedicated to housing the home's automation control systems. So basically, The Razor House may not be Iron Man's house, but it does comes with its own Jarvis.
*This article was first published in September, 2019, reporting on the famous couple's purchase of the home. It has since been updated for timeliness and accuracy.
More celebrity homes
See Inside Travis Scott's House: a $23.5M Ultra-Modern, Yacht-Inspired Mansion
Where Does Lady Gaga Live? Check Out Her 'Gypsy Palace' in Malibu
Zendaya Owns a $4 Million Home Fit for a Disney Princess
Chrissy Teigen & John Legend Buy $17.5M Beverly Hills Mansion