There were many memorable moments in the Netflix/ESPN collab documentary The Last Dance, that took an in-depth look at the Chicago Bulls' dynasty through the lens of the final championship season in 1997-98.
But fans who thought they were catching brief glimpses of Michael Jordan's home during his interviews for The Last Dance were sorely mistaken.
The basketball legend, famous for his privacy, did not invite the filming crew (or the show's audience, for that matter) into his personal home, but instead chose to film his interview in three separate locations — one more lavish than the other.
Nevertheless, if you've taken notice of the palatial houses Michael Jordan was filmed in, and thought they might be rooms in his actual residence, know that the real thing is even more impressive.
And we know that for a fact, as Michael Jordan's house outside of Chicago — often referenced in the miniseries, particularly as the home court for Jordan's Breakfast Club pre-practice workout — is currently for sale, with Katherine Malkin of Compass in charge of the listing.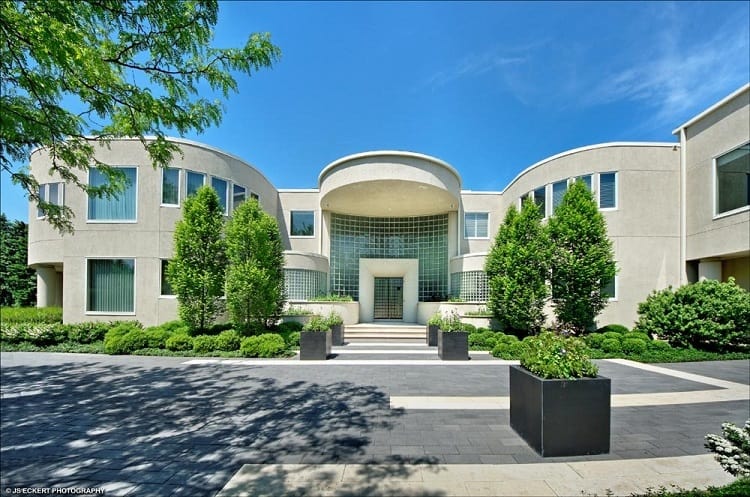 Michael Jordan's house is listed for sale
Jordan first listed his home 8 years ago for a whopping $29 million, but the mansion has seen many price cuts over the years, with the current selling price being set at 14,855,000. And while that might sound hefty, as the listing notes, the property has been fitted with every conceivable luxury amenity.
Fun fact: as Business Insider wittingly pointed out, the numbers in the property's listing price — 1 4, 8 5 5, 0 0 0 — add up to 23, Jordan's basketball jersey number (also proudly plastered on the property gates).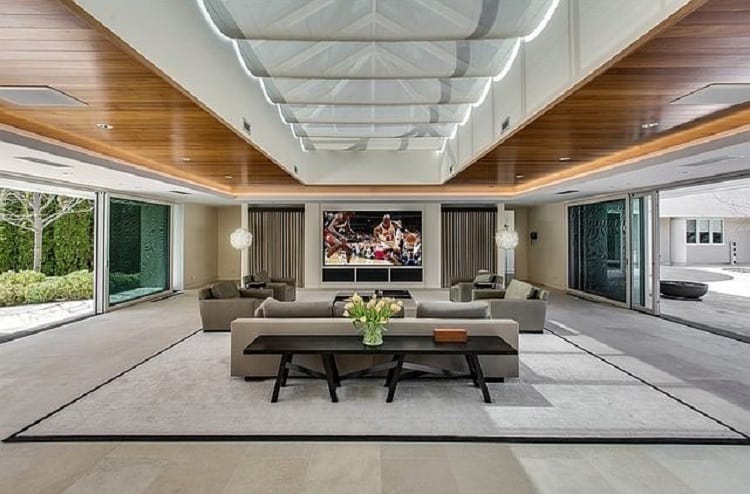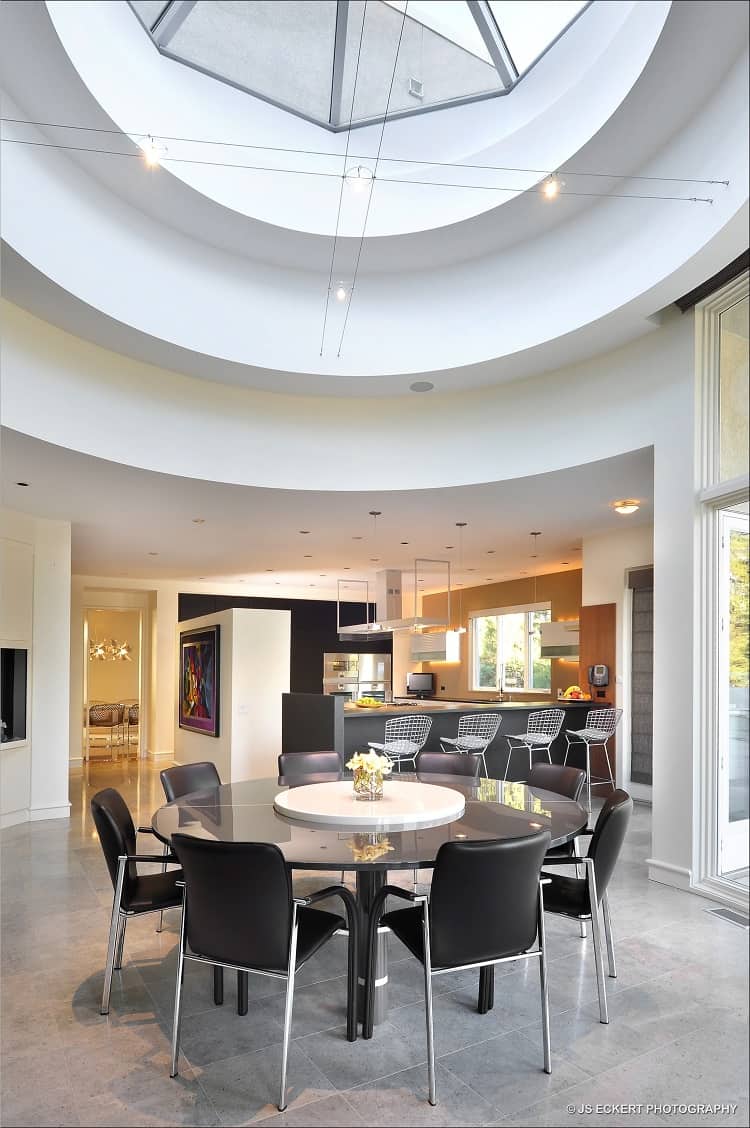 An iconic property, fit for a basketball legend
The massive property totals 56,000 square feet and is located in Highland Park, a community set 25 miles outside of Chicago. In fact, Michael Jordan was not the only member of the Bulls to call Highland Park home; Scottie Pippen, Toni Kukoc, B.J. Armstrong, and even GM Jerry Krause all lived in the area, as it was within proximity to the team's practice facility in neighboring Deerfield.
Which means it only made sense that Michael Jordan's house would serve as the location of the Breakfast Club — Jordan's pre-workout routine, where Scottie Pippen, Ron Harper, and Randy Brown would join him as early as 5 am to get in some serious reps (before chowing down on a big breakfast and heading for regular practice).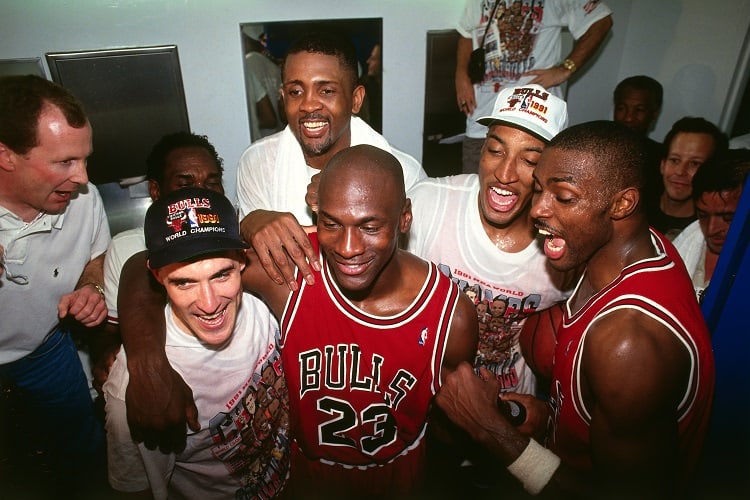 The NBA superstar's home was built in 1995, at the height of his career, and comes with 9 bedrooms, 14 parking spaces, and some pretty out-of-the-ordinary customizations — including a door taken straight from the Playboy mansion.
Unsurprisingly, the custom-designed home includes a regulation-sized basketball gym. But there's also a circular infinity pool, putting green, tennis court, and cigar room, each with Jordan's signature touch.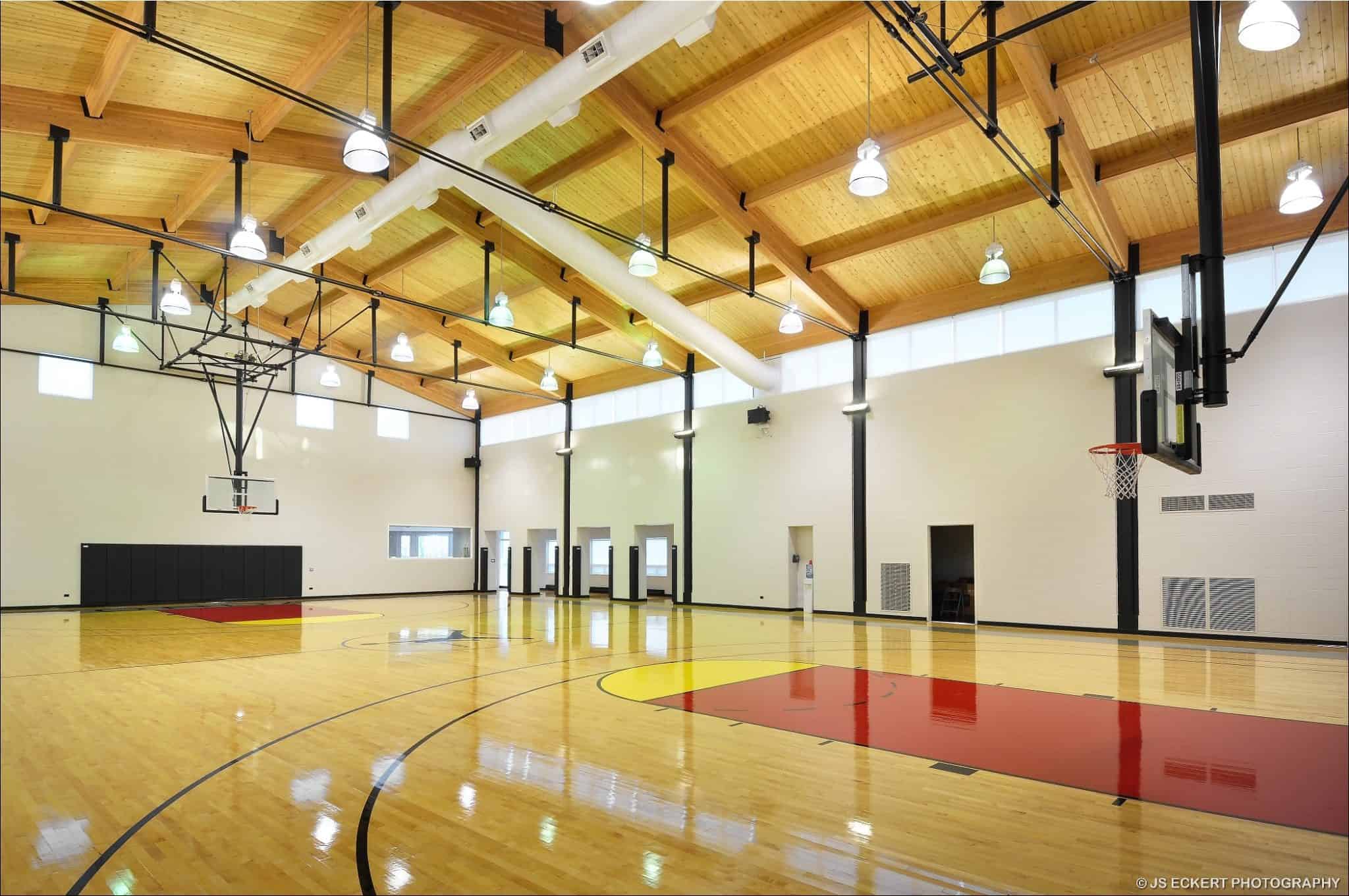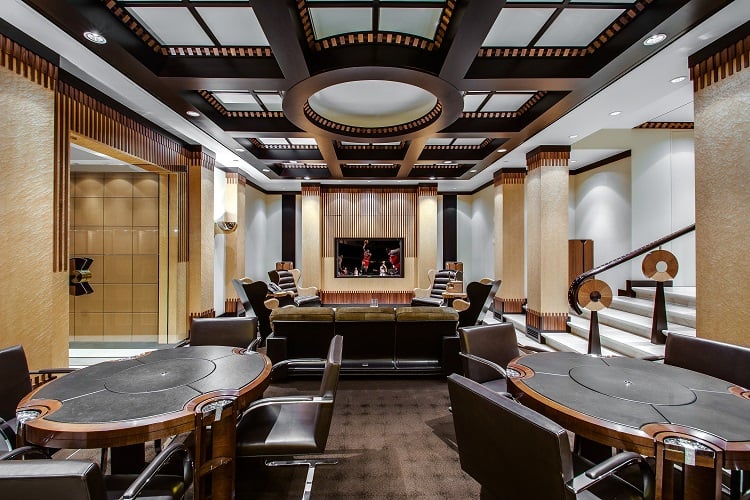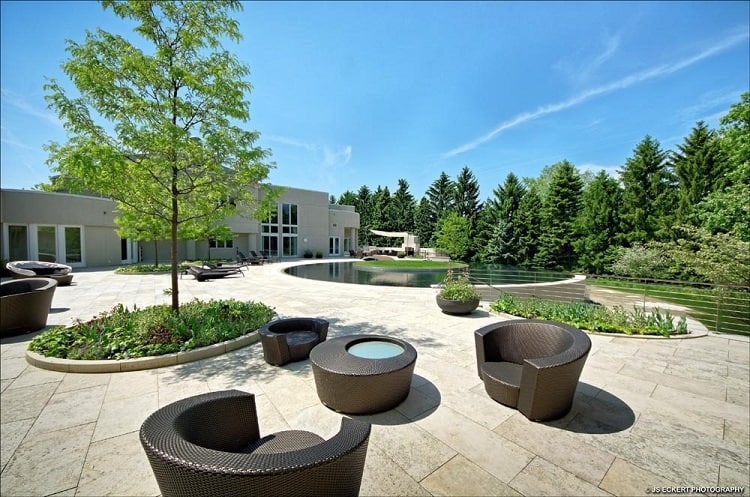 Impressive as it may be, MJ's house seems to have had the biggest impact on Derrick Rose — the only other player in Bulls franchise history, besides Jordan, to win both the Rookie of the Year and MVP Award.
In a recent interview, Derrick Rose opened up about the time in high school when he got to visit Michael Jordan's house and the impact it had on him; Rose, who was friends with Jordan's two sons, was living in living in Englewood, one of Chicago's most precarious neighborhoods.
After seeing the house Jordan's family lived in, he distinctly remembers telling himself that one day, he too will live in a lavish home and get his mom out of poverty. He went on to become the first Bull since Jordan to make an All-Star team. 
Why has Michael Jordan's house been on the market for so long?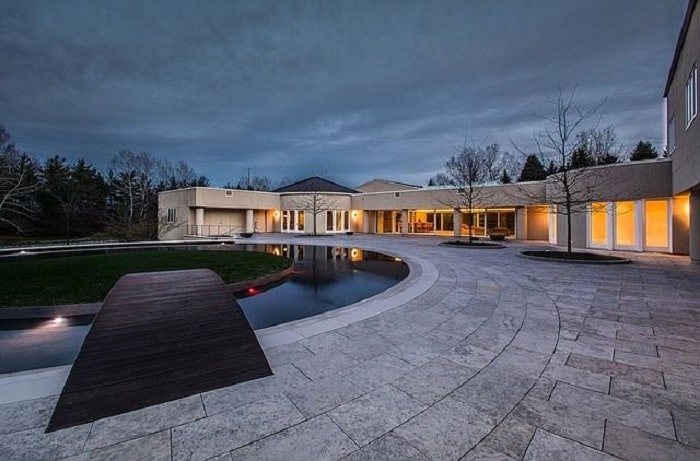 First off, one thing we need to get out of the way: extremely expensive properties take a very long time to sell. Regardless of the celebrity status of their owners, mansions priced over $10 million dollars — especially those set outside of luxury hot-spots like Los Angeles or New York City — take years to find the right buyer. Just ask 50 Cent, whose massive compound in Farmington, Connecticut took 12(!) years to sell.
Then, there's also the level of customization. Michael Jordan spent millions to customize the home to his liking, but individual tastes don't always match those of interested buyers. In fact, the more customized the home is, the harder it is to find the right buyer for it. The best example is Shaquille O'Neal's iconic house in Florida, that bounced on and off the market for years, with no takers.
More sports celebrity homes
Wayne Gretzky is Selling his $22.9M California Home Designed by 'The Megamansion King'
Take a Tour of Tom Brady's Custom-Built Home in Brookline, Massachusetts
Netflix Doc Sparks Renewed Interest in Aaron Hernandez' Former Home
Houston Rockets Guard Ben McLemore is Selling His Los Angeles House