Even though my eyes are still shot from binge-watching the three-part Netflix documentary on former NFL star Aaron Hernandez, I couldn't help but wonder whatever happened to the fabulous mansion he used to share with his fiancé and their daughter.
Over here at FPH, we're drawn to homes that have a dark past, and we're always hoping for a happy ending for these properties — and this house might finally get it.
A short history of the Aaron Hernandez debacle
If you've watched the Netflix documentary, dubbed Killer Inside: The Mind of Aaron Hernandez, or if you owned a TV back in 2013, then you'll already be up to speed on this whole story.
Basically, Aaron Hernandez was a shining American football star, who, despite some attitude and behavioral issues, eventually ended up as a tight end for the New England Patriots in the NFL.
His successful career came to a very abrupt end when he was arrested in 2013 for the murder of Odin Lloyd, a linebacker for the semi-pro Boston Bandits.
As it turned out, he was also involved in the killing of four other people in 2007 and 2012, and he also suffered from CTE (chronic traumatic encephalopathy), a brain disease caused by repeated head injuries, which is reportedly quite common among football players.
Hernandez got life in prison for the murder of Odin Lloyd, and he committed suicide in his cell in 2017. Allegedly, he was trying to make sure that his fiance, Shayanna Jenkins, and their daughter, would be able to live off of his estate.
More stories like this
His conviction in the Lloyd case, under the common law legal doctrine of abatement, was initially vacated because Hernandez died during the appeal, which some suggest was his plan all along. However, prosecutors appealed this decision and his conviction was then reinstated.
Consequently, his fiance suddenly found herself in a world of debt, and she put the home that she had shared with Hernandez on the market.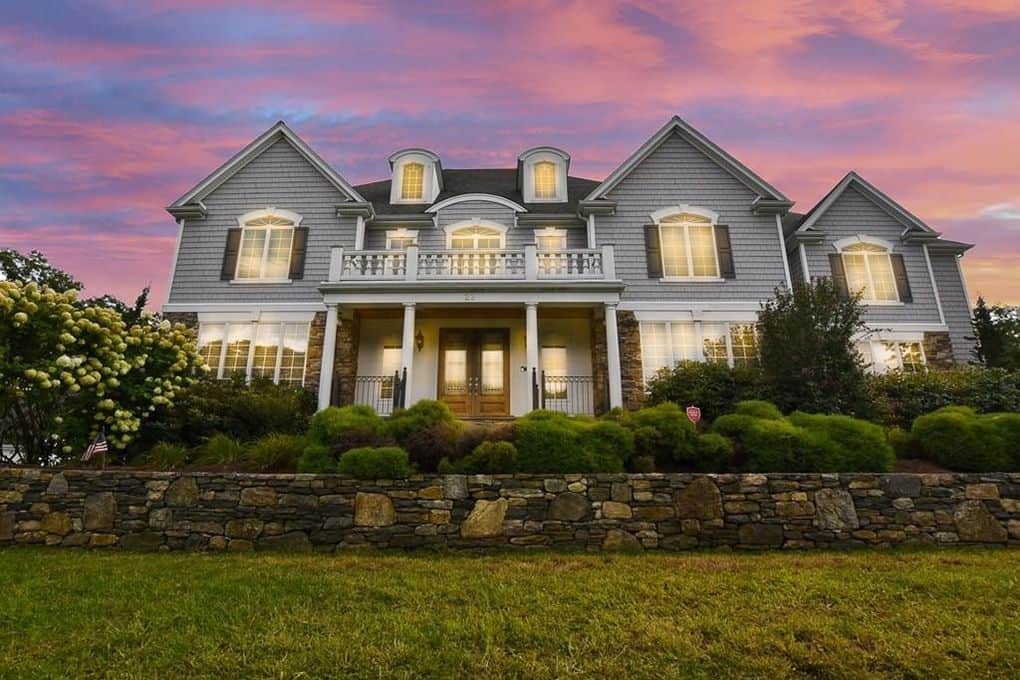 Selling the Hernandez house – Take One
Aaron Hernandez' fiance, Shayanna Jenkins, filed a request to obtain the rights to sell the home at 22 Ronald C Meyer Drive in North Attleboro, Mass., not long after the NFL player's conviction.
However, the house didn't exactly attract buyers like a magnet, most likely because it was part of the case and murder trial.
The thing is that, shortly after murdering Odin Lloyd, security cameras inside his own house showed Hernandez walking around holding what looked like a gun, which prosecutors claim was used to commit the murder.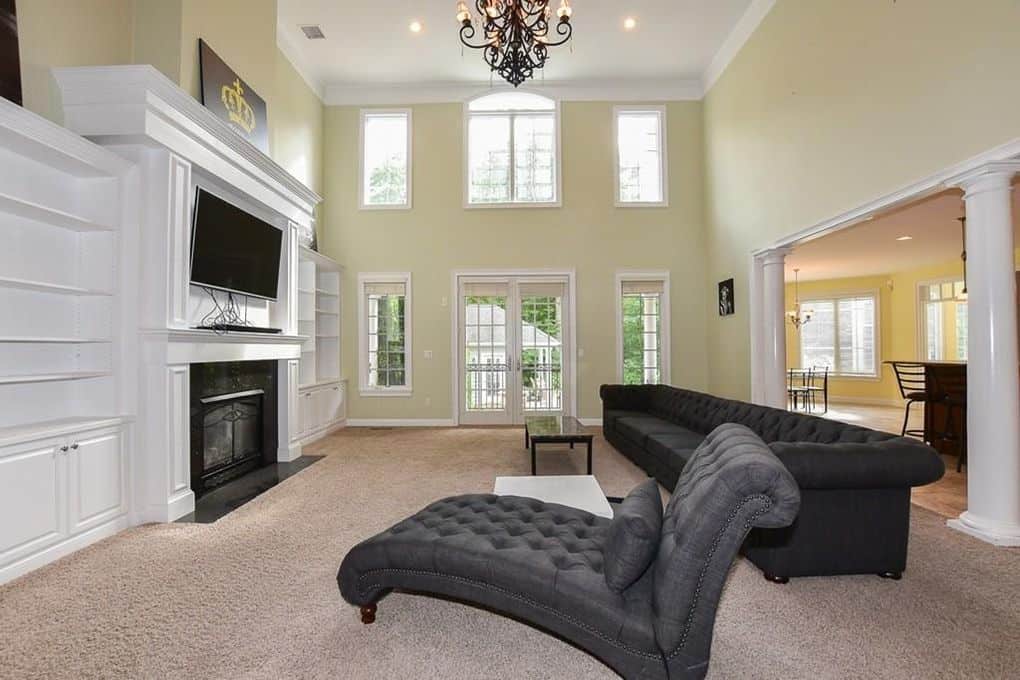 Needless to say, the five-bedroom, five-bathroom, 7,100-square-foot home stayed on the market for quite a few months, until it finally sold to 24-year-old New England Patriots fan Arif Khan, for $1 million.
Khan, a real estate investor, was convinced that with a little bit of renovation work, the house's ugly history could be forgotten. He turned out to be wrong, and put the property up for sale again less than one year later, for $1.6 million.
Selling the Hernandez house – Take Two
It turns out that it's not that easy to forget such a notorious case like the one of Aaron Hernandez, and Arif Khan didn't have much luck finding an interested buyer to pay his asking price.
The North Attleboro mansion was built back in 2007, and is located in an area popular among New England Patriots stars known as Westwood Estates.
The five-bedroom home features a formal living room, a family room, dining room, a home office, a sun room, a chef's kitchen equipped with modern appliances, a full wet bar with wine storage, as well as a 10-car parking garage.
Other amenities include a backwater retreat with a saltwater pool and waterfall, an outdoor grill and cabana, as well as an indoor home theater in the basement.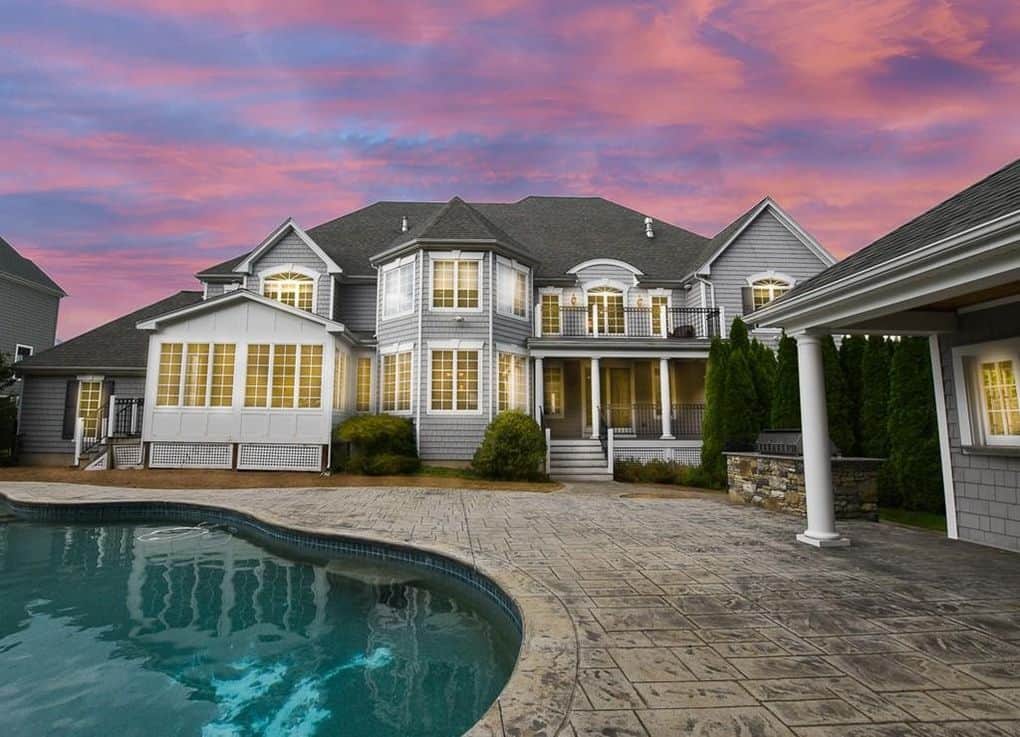 Arif Khan invested roughly $150,000 in upgrades at the former Hernandez estate, but still, the house wasn't an easy sell. It would seem, however, that Khan has ultimately managed to find a new owner for the property.
Realtor.com shows that the home sold in July 2019, for $1,050,000, well below the $1.6 million initial asking price. According to the website, the listing was sold by The Roberta K Team with Berkshire Hathaway HomeServices Evolution Properties.
There's no information on who the new owner is, and we think they'd prefer to keep it that way, given that the Netflix documentary sparked renewed interest in the whole case, the former Hernandez estate included.
More stories
Tony Soprano's House is a Real-Life Home in NJ
John Wick's House is Real
Rick Dalton's House in 'Once Upon a Time in… Hollywood'
Where Is the House From 'Windfall'?