Rapper Curtis Jackson, better know as 50 Cent, has finally found a buyer for his massive compound in Farmington, Connecticut.
The sprawling property sold for $2.9 million — significantly less than the initial $18.5 million ask (84% less, to be more precise).
But the sale put an end to a 12-year search for a buyer, as 50 Cent's house was first listed back in 2007, resurfacing on the market every now and then with a fresh price. Jennifer Leahy of Douglass Elliman was the one who brokered the sale, wrapping up the property's long run on the market.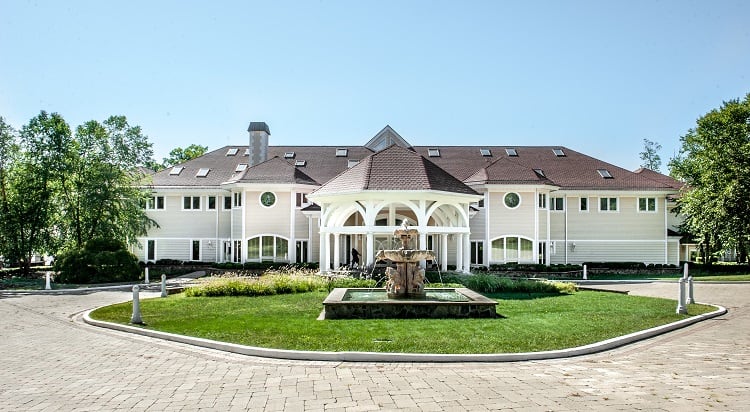 50 Cent's house comes with 19 (!) bedrooms
The Farmington home, located about 80 miles north of the affluent city of Greenwich, is far from your average house.
With slightly over 50,000 square feet, the massive property comes with 19 bedrooms, 25 bathrooms, an indoor pool and hot tub, an indoor court, multiple game rooms, a full gym, a conference room, a home theater, among many other exciting spaces!
It is set on 17 acres and the grounds includes a pool, grotto, pond, and a basketball court.
And since this was 50 Cent's house, it's bound to have its own night club. Because where else would Fifty feel at home if not "in da club"? The rapper also set up his own recording studio on the property and a green screen room for filming.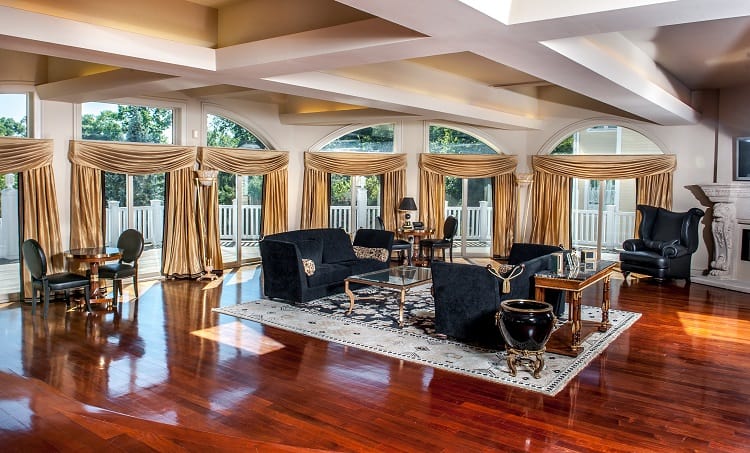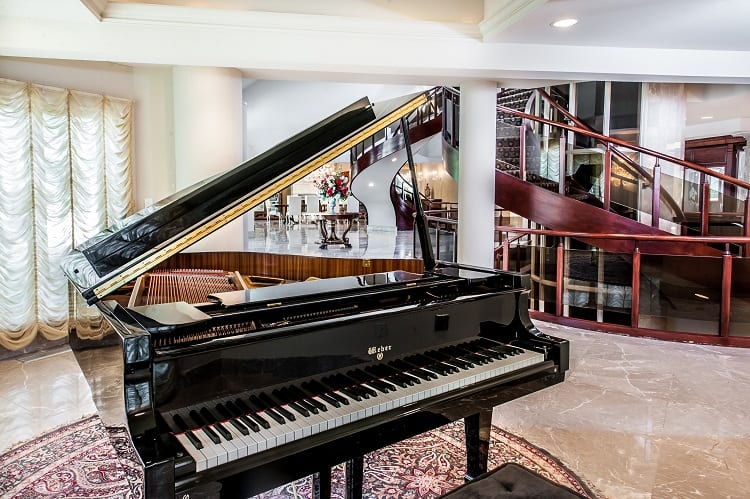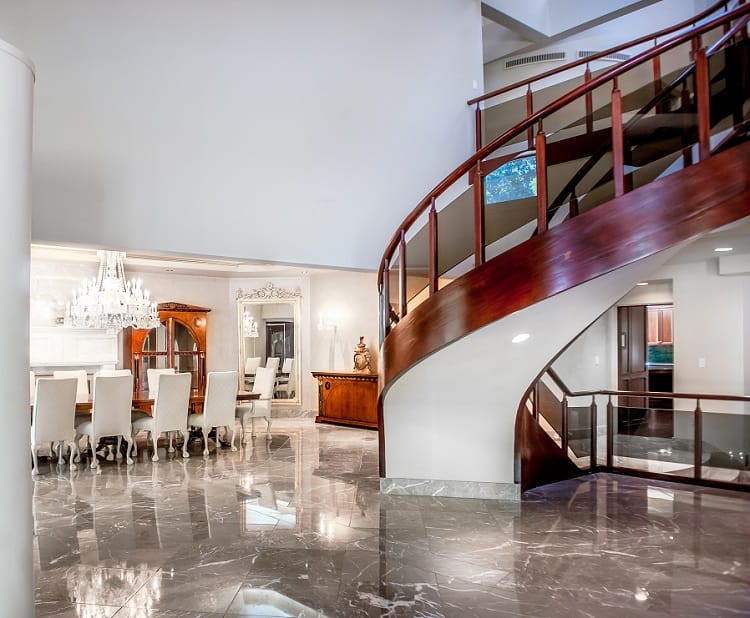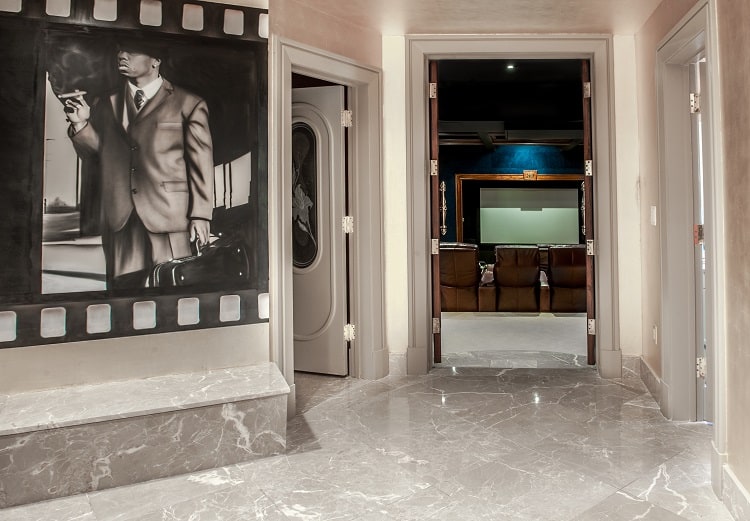 From Mike Tyson to Curtis Jackson and on to new owners
50 Cent (by his real name, Curtis Jackson) bought the sprawling property for $4.1 million in 2003 from former heavyweight boxing champion Mike Tyson in a record-breaking deal for the area.
That purchase price was, and remains, an anomaly for Hartford County — where the mansion is located — as Farmington is a fairly modestly priced home market. So you can imagine the shock of an $18 million listing price when Curtis Jackson first brought the property to market.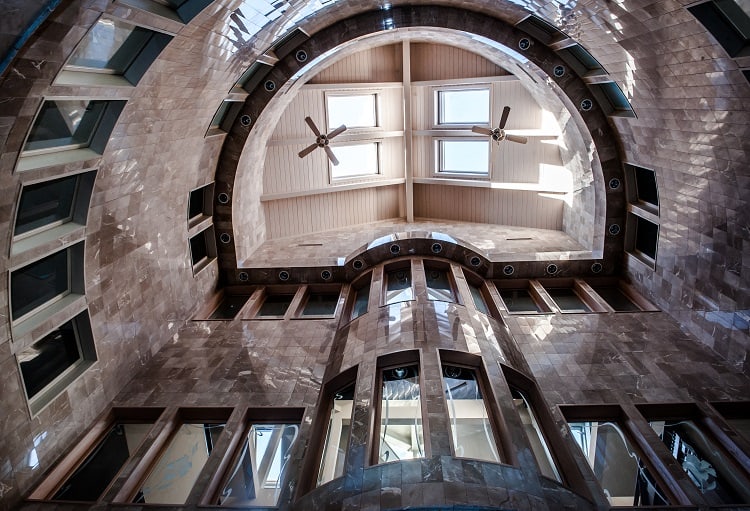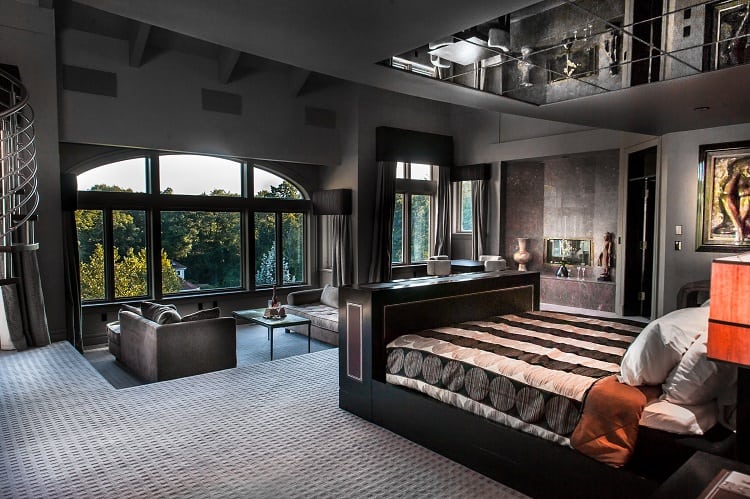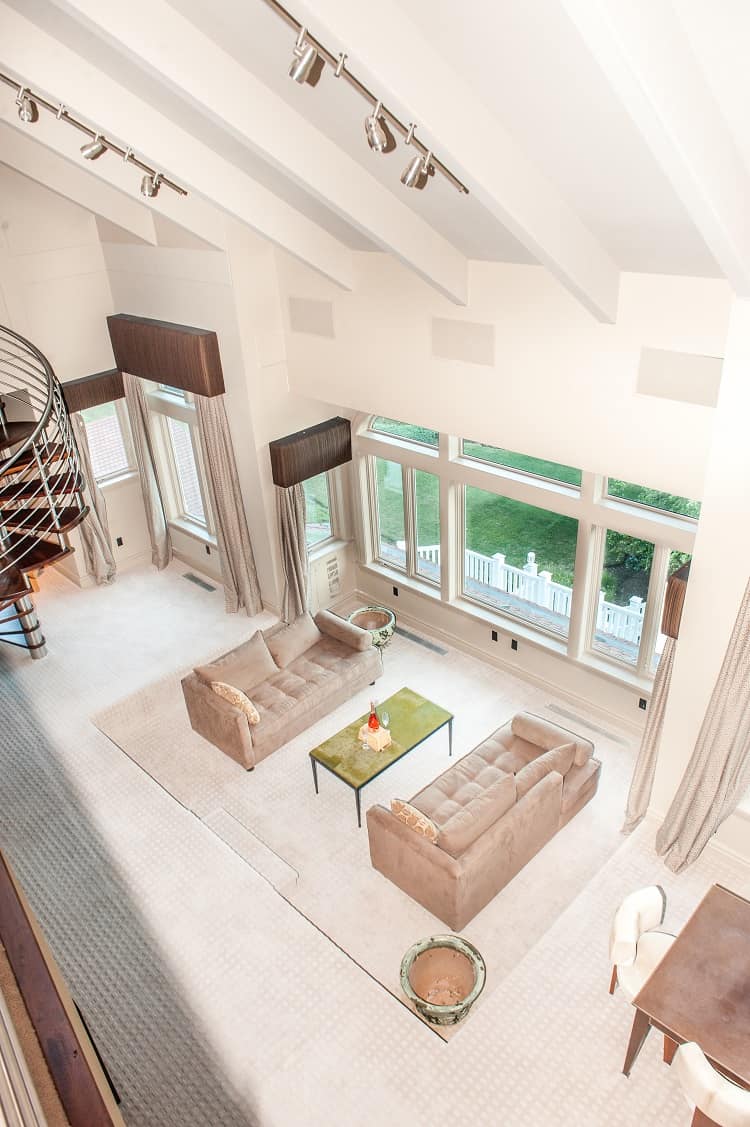 According to media reports, the proceeds of the sale would be donated to the G-Unity Foundation — an American nonprofit public foundation established rapper 50 Cent himself along with his group, G-Unit.
The foundation provides grants to nonprofit organizations that focus on improving the quality of life for low-income and under-served communities across the United States
More celebrity homes
See Inside Drake's House in Toronto, the Star of His Toosie Slide Video
Rapper Polo G's House, a Stately Mansion Worth $5 Million
Everything We Know About The Weeknd's Extravagant $70 Million Bel-Air Mansion
Post Malone's $3 Million Utah Compound Doubles As a Doomsday Bunker