After an extensive renovation brought new life into L.A.'s iconic Villa Carlotta, the 1920s Italianate villa gloriously returned to market in 2018 as its founders intended — in the form of a swanky extended-stay residential with minimum 30-day lodging.
Now home to 50 rental units, Villa Carlotta plays on its historic past as a home and haunt for the artistically adventurous, only it now adds significant glam to the mix (and quite a few luxury rental perks).
How much will a month-long stay at Villa Carlotta cost you?
A one-bedroom suite costs around $5,500/month and comes fully furnished — and appointed with designer finishes, appliances for your every need, as well as towels, robes, and personal care products lined up in the spa bathroom.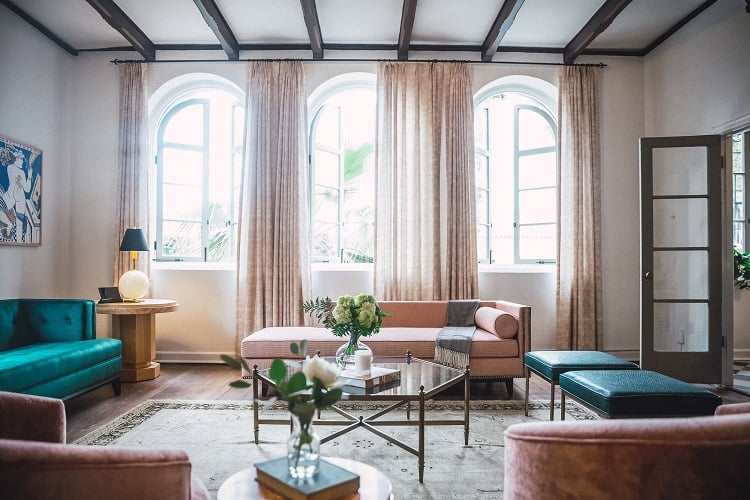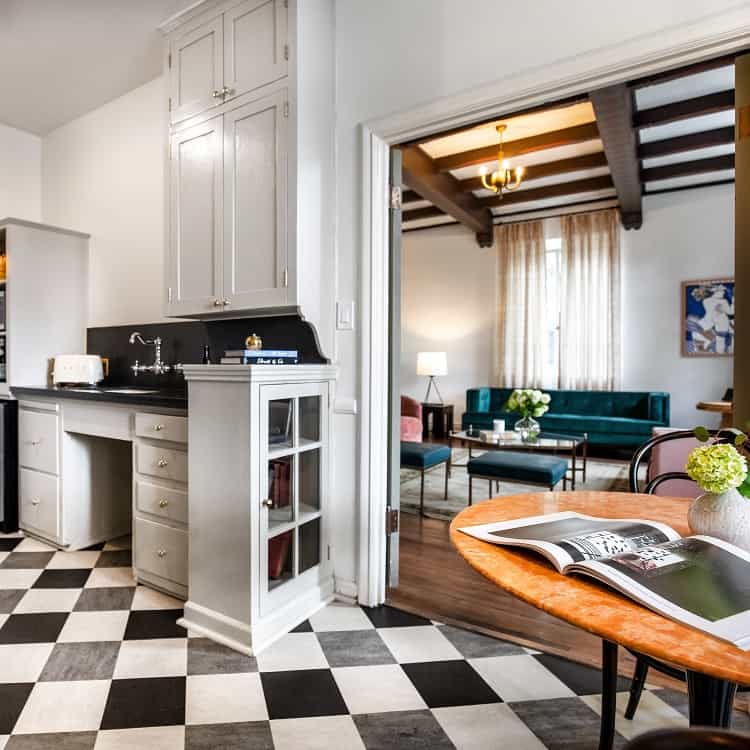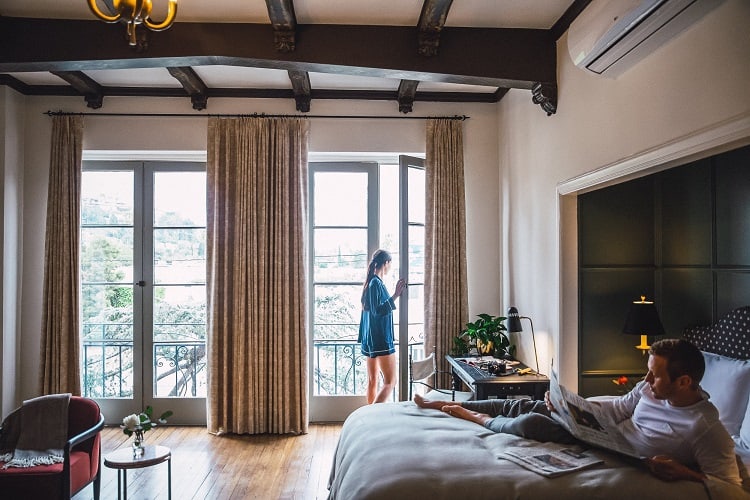 Since the building is a hybrid between your traditional apartment complex and an upscale hotel, renters get to enjoy services like spa treatments, a 24-hour concierge, housekeeping, and a rooftop with a killer view of the Hollywood sign.
The common areas are as glamorous as you'd expect from an Old Hollywood beauty, and other onsite amenities include a swimming pool, courtyard, fitness studio, delivery lockers, and bicycle storage.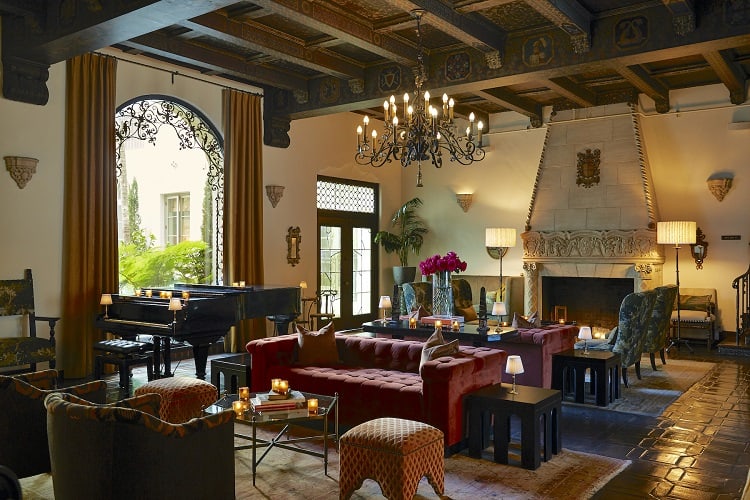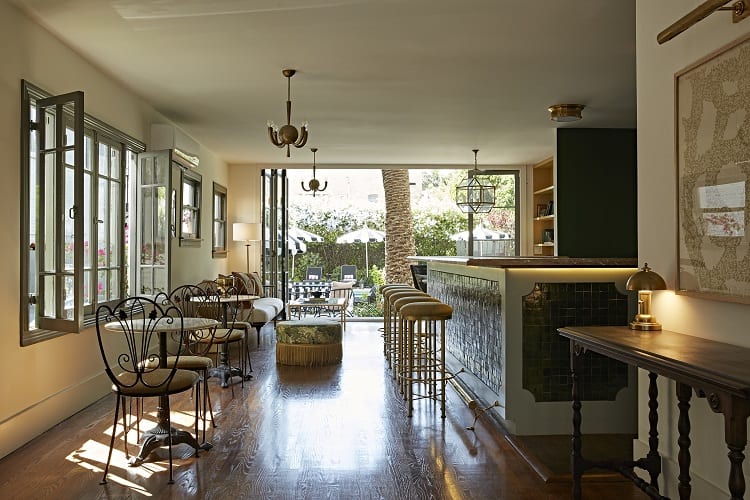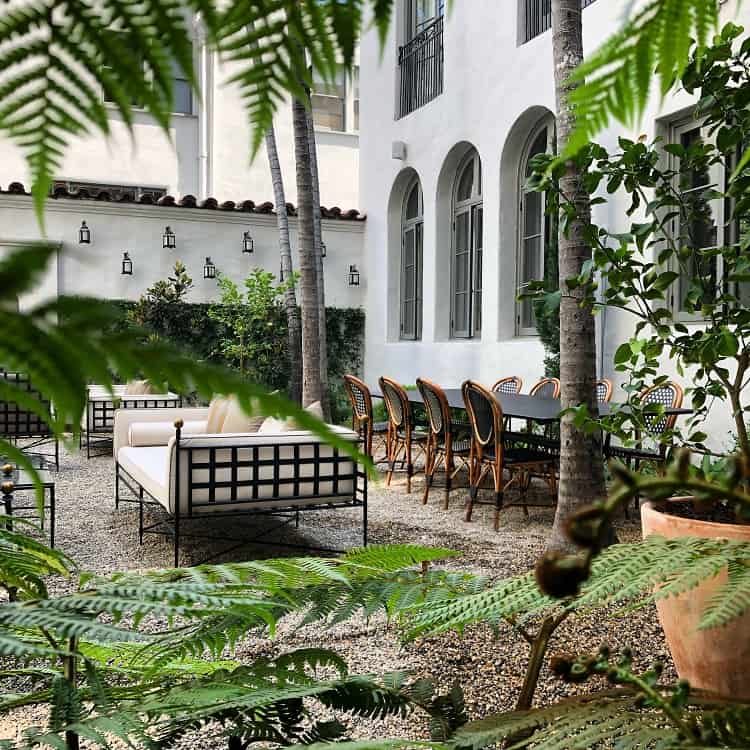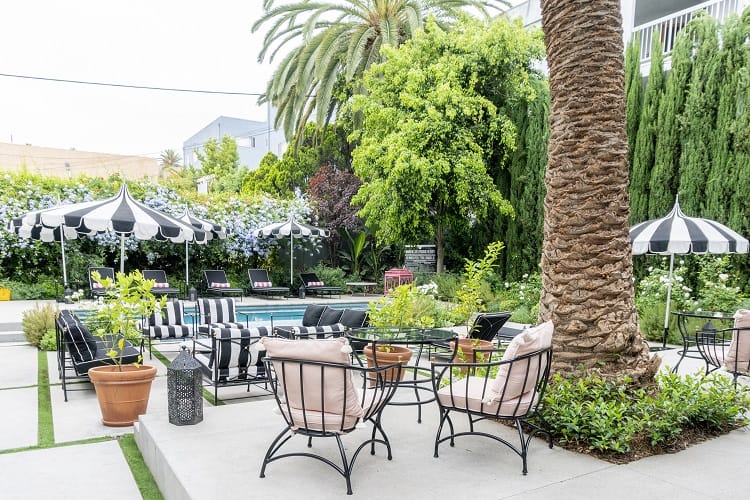 The century-old history of the Villa Carlotta
Built back in 1926 by architect Arthur E. Harvey — the man behind the neighboring manor, Château Élysée, which was once home to Humphrey Bogart, Ginger Rogers, and Clark Gable — the Italianate villa sits proudly at the corner of Franklin and Tamarind avenues.
The building has a fascinating history, starting with its controversial inception.
As the story goes, Elinor Ince, the original owner of the building, received funding from publishing magnate William Randolph Hearst to erect the property as an extravagant apology for accidentally killing her husband, silent film superstar Thomas Ince.
Now part of Old Hollywood lore, Ince's death supposedly happened aboard Hearst's yacht in 1924, when the media mogul himself accidentally shot Ince with a bullet intended for Charlie Chaplin, who Hearst suspected was having an affair with his mistress, actress Marion Davies.
Nothing was ever proven but surprisingly, Marion Davies became one of the first residents of the building (well before she bought the iconic Beverly House).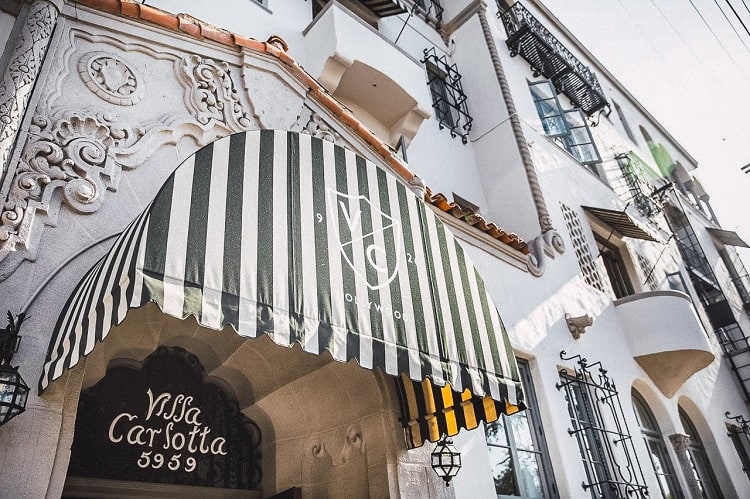 Over the years, Villa Carlotta has been home to countless famous residents, including Oscar-winning producer David O. Selznick (Gone With The Wind), Oscar-winning director George Cukor (My Fair Lady), and actor Montgomery Clift (A Place In The Sun).
The complex was also home to Hollywood gossip columnist Louella Parsons, a Hearst protégé who ended up living in Villa Carlotta's most luxurious apartment (with rumors saying the residence was a reward for her silence, as Parsons was aboard Hearst's yacht when the shooting allegedly took place).
And while the apartment complex failed to retain its upscale status in its later years, becoming more of an artist hideout and home to up-and-coming talent, it still nabbed its fair share of celebrity residents.
Jim Morrison of The Doors once stayed here, as did Neil Patrick Harris (post Doogie Howser).
Rumor has it Pulp Fiction director-screenwriter Quentin Tarantino tried to rent a unit too, but wasn't accepted into the building.
Then, in 2018, real estate developer CGI strategies embarked on a $5.5 million restoration and renovation project, carried alongside the Hollywood Heritage Museum and Los Angeles Office of Historic Resources.
With careful consideration for the building's historic nature, the renovation brought the 50-unit complex back to life in the form of a striking boutique rental that combines Old Hollywood charm (think floor-to-ceiling French doors) with modern touches (each unit has been equipped with an Apple TV and a tablet connected to the concierge service).
*This article was initially published as a news piece on July 6, 2020, and was later updated for timeliness and accuracy.
More luxury residences
Celebrities that Have Lived, Loved and Died at the Chateau Marmont
The Remarkable Sheats-Goldstein Residence in LA: Past, Present and Future
The Complete History of the Playboy Mansion
The Unique California Poppy House Hits the Market for the Very First Time