Another year flew by, and here we are again, counting down the days until Christmas.
It's been a year filled with ups and downs, but we're not here to force you to revisit them. Instead, we want to spread some much-needed holiday cheer, and try to ease you into the Christmas mood and forget everything else that's going on. Easier said than done, right?
Well, let's give it a try. If you're reading this, then obviously you're a fan of luxury real estate and love looking at fancy homes.
If you also love Christmas as much as we do, then you're definitely in the right place, as we're about to mix the two and come up with some delicious, eye-candy treats.
We're going to look at what we think are the 10 most beautiful homes in classic Christmas movies. Surely you'll recognize most of the homes on our list, but who knows, you might find a Christmas movie that you haven't seen yet — you can thank us later.
So, without further ado, let's check out 10 beautiful homes from Christmas movies and get in that holly jolly mood.
Let's start with the obvious and get it out of the way, shall we? The home of the McCallisters in the iconic, cult classic Home Alone movie starring Macaulay Culkin is instantly recognizable.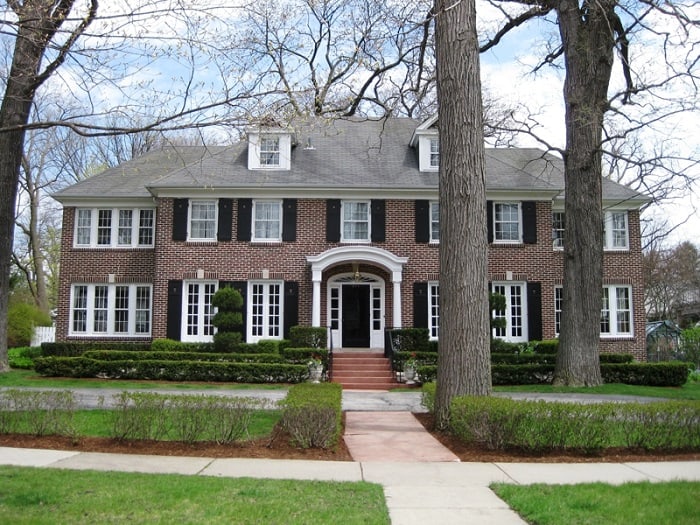 The real-life home in Winnetka, Illinois is the epitome of Christmas coziness and winter comfort — even if it does become a target for two hardened criminals looking to get Kevin.
Unfortunately, the two villains totally underestimate the seemingly innocent kid, who is determined to protect his territory at all costs.
To hide the fact that he's home alone, he goes all out with the Christmas decorations, and the result is a feast for the eye. Holiday cheer 100% guaranteed.
2. The mansion in The Family Stone (2005)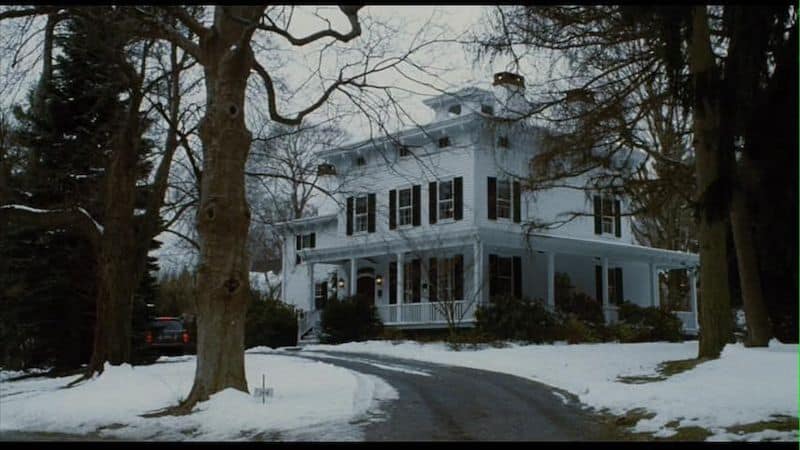 The Family Stone is a modern holiday classic, featuring a high-profile ensemble cast that includes Sarah Jessica Parker, Rachel McAdams, Diane Keaton, Claire Danes, and Luke Wilson, among others.
It's a fun, light comedy set during the holidays at the Stone family home, sprinkled with just the right amount of drama.
The family, which Sarah Jessica Parker's character tries desperately to fit into, turns out to be a fun-loving, warm, and relaxed bunch of people, and their house reflects that perfectly. It's the ultimate cozy setting for a 'home for the holidays' type movie.
3. The bright-as-the-sun homes in Deck the Halls (2006)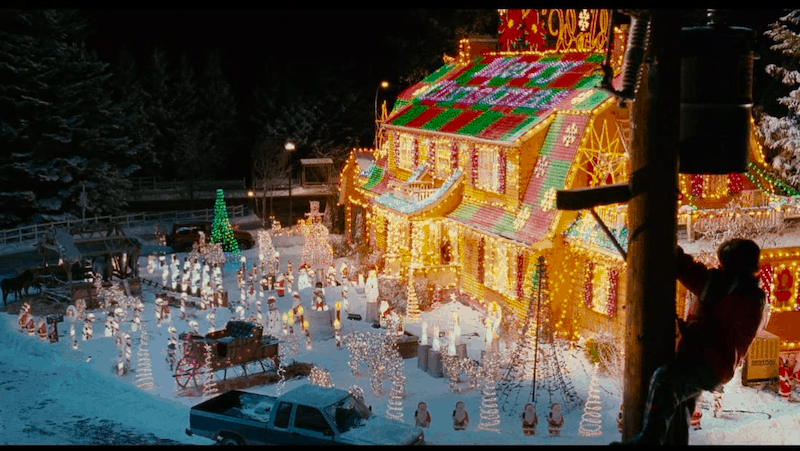 If you love Christmas lights and decking out your house for the holiday season, then this movie is right up your alley. We've all got that neighbor who's absolutely obsessed with holiday decorations, competing with everyone for the title of the most sparkly home in the neighborhood.
In Deck the Halls, Matthew Broderick and Danny DeVito go on a full-out war of the Christmas lights, trying hard to outdo each other — at all costs.
It's probably the most action-packed Christmas movie on the list, so if you're looking for some adrenalin and competitive spirit to go with your holiday cheer, you better give it a try.
4. The dream house in Miracle on 34th Street (1947)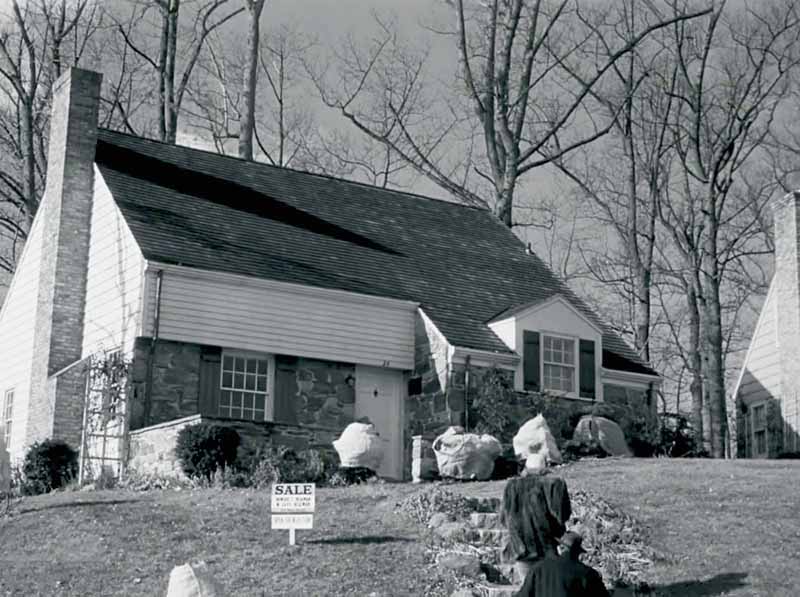 After the full-on action in Deck the Halls, it's time to wind down with a true Christmas classic, namely Miracle on 34th Street (the 1947 version), starring a young Natalie Wood.
Her character, Susan, has been raised not to believe in fairy tales or Santa Claus, but even so, she asks Kris Kringle (aka the real Santa) for her dream home.
Seems like a pretty far-fetched wish, doesn't it? Well, for little Susan Walker, dreams do come true, as by some miracle (pun intended), one day she spots that dream home boasting a 'For Sale' sign, and convinces her mother to buy it.
More holiday favorites
So, keep writing those letters to Santa, because who knows, a miracle might happen on your street someday. 
5. The gorgeous home in Christmas With the Kranks (2004)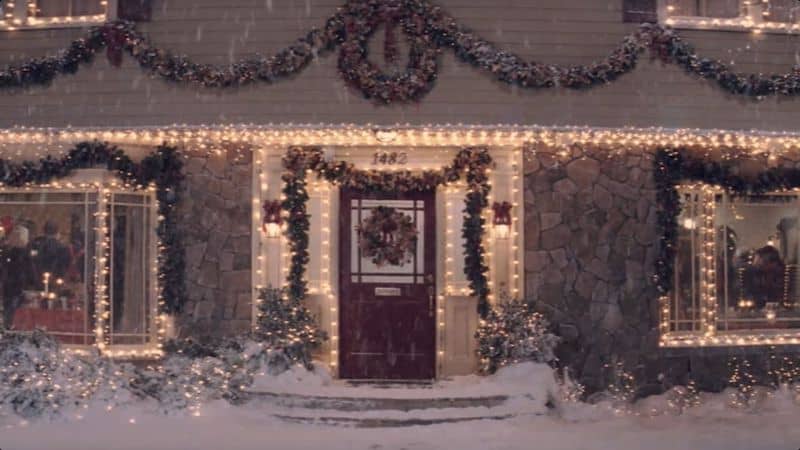 Chris Columbus has a real talent when it comes to Christmas movies. Fourteen years after directing the iconic Home Alone, Columbus took on Christmas With the Kranks, a lovely comedy starring Tim Allen, Halloween's Jamie Lee Curtis, and Dan Aykroyd.
The plot is genius: the Kranks decide to skip Christmas decorations and traditions and save some money after their daughter announces she won't be home for the holidays. But the Christmas-obsessed neighbors are not having it, pulling all the stops to convince the couple to join the celebrations.
The plot twist is that their daughter wants to surprise them and tells them she's on her way home, and the Kranks rush to decorate before she gets there. It's a classic, Scrooge-type tale about rekindling our love for Christmas.
6. Walter's apartment in Elf (2003)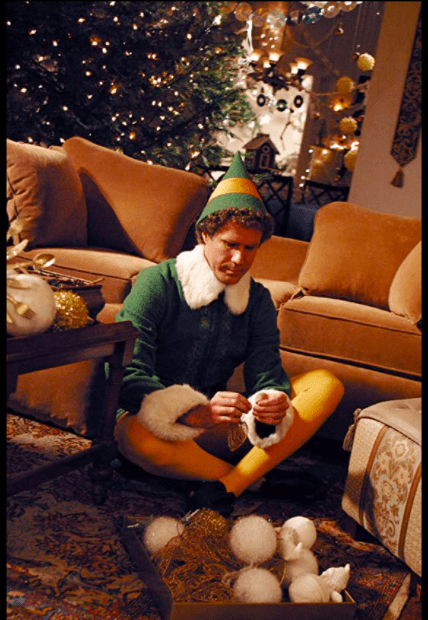 Name a more iconic Will Ferrell character than Buddy in the movie Elf. We'll wait. And before you say 'Ron Burgundy,' watch this 2003 movie again, and you might change your mind.
While most of us tend to grow out of the pure joy and excitement of Christmas that we felt as kids (and some of us even become grumpy Scrooges), Buddy does not. At all. Quite the contrary, he seems to love Christmas more and more with each passing year.
So, when he lands in a fabulous Manhattan apartment owned by his grumpy dad Walter, he wastes no time and decorates the hell out of it. Goes to show that apartments can be just as decked out during Christmas as fancy mansions.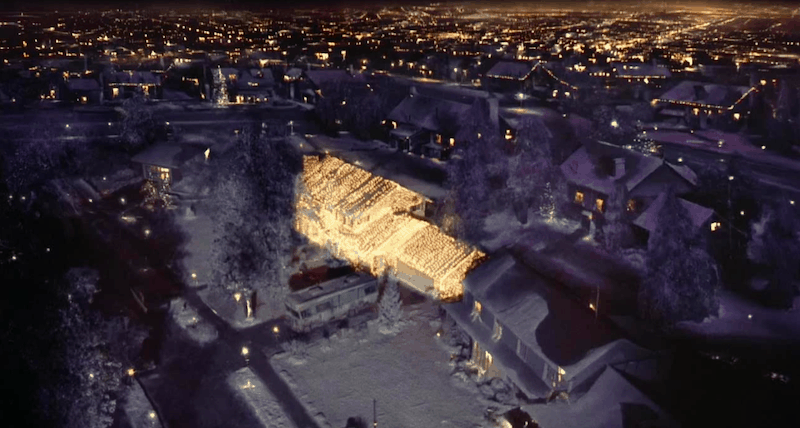 Before the McCallisters, there were the Griswolds. John Hughes' 'Vacation '58' story, which was featured in National Lampoon Magazine, was turned into a hilarious comedy starring Chevy Chase, Beverly D'Angelo and Randy Quaid in 1989.
The movie became an instant classic, and the house of the Griswolds became the epitome of Christmas décor.
So much so that when Clark Griswold turned on the 25,000 twinkle lights on his house, it caused a massive power outage that left the entire city of Chicago without electricity (and the scene became so iconic that most Christmas movie trivia games asking you how many lights the Griswolds lit up).
And here you thought you were exaggerating with your Christmas decorations…
8. Iris' English cottage in The Holiday (2006)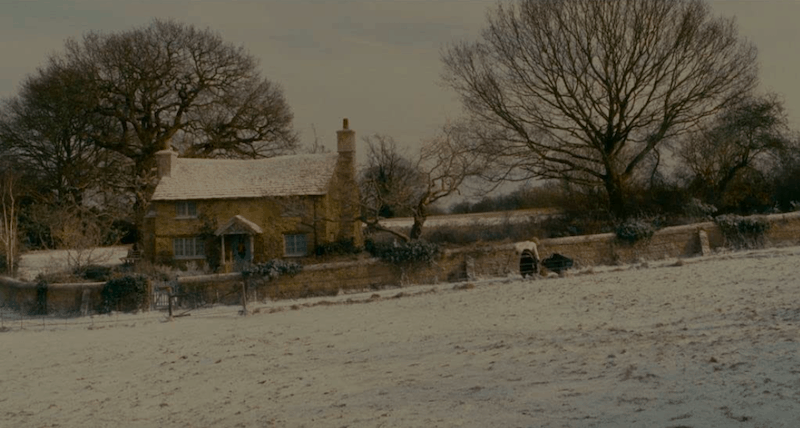 Remember at the beginning of The Holiday, when Cameron Diaz arrives at Rosehill Cottage and decides it's definitely not for her? Well, we had the exact opposite reaction (and wrote extensively about the beautiful houses featured in The Holiday movie).
The charming, super-cozy, isolated English cottage is basically the perfect place to spend the winter holidays, away from the hustle and bustle of the big city. Iris' ad description pretty much sums it all up:
'A fairy tale English cottage set in a tranquil country garden. Snuggle up by an old stone fireplace and enjoy a cup of hot cocoa. An enchanting oasis of tranquility in a quiet English hamlet, just forty minutes from exciting London.' Sign.us.up.
9. George Bailey's Old Granville House in It's a Wonderful Life (1946)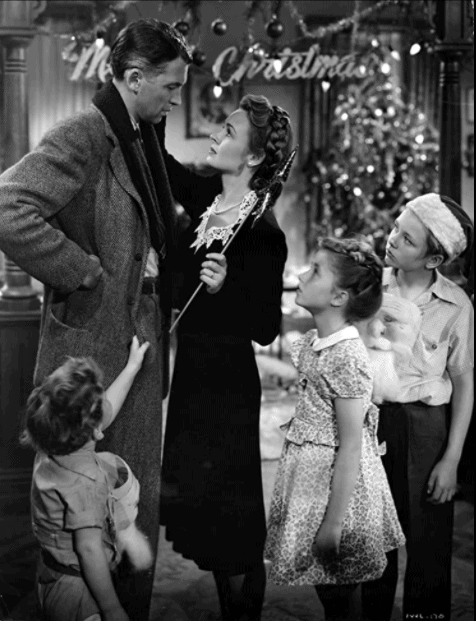 Talk about another true Christmas classic. It's a Wonderful Life is not your typical feel-good holiday movie, but it's a wonderfully warm tale that does come to a happy ending eventually.
Frank Capra's 1946 masterpiece stars Hollywood legend James Stewart as George Bailey, who is just about ready to give up at the beginning of the movie.
George lives in a 'drafty old house' in Bedford Falls, which doesn't really look like any of the mansions on our list.
But while the movie is shot in black-and-white, you can definitely feel the warmth inside the Bailey house and, as the movie progresses, George starts to feel it too.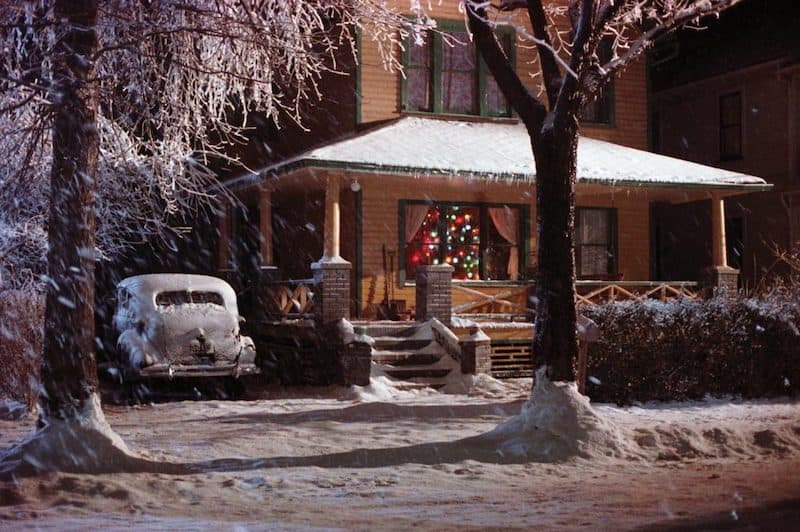 When we think of feel-good holiday movies that we grew up with, A Christmas Story definitely pops up, for most of us. Directed by Bob Clark and starring Peter Billingsley as Ralphie Parker, this comedy ticks all the right boxes and should totally be on your Christmas watchlist.
The house in the movie is so iconic that it's become a major attraction, open year-round for tours and even overnight stays (read all about it here).
The old Victorian house has been renovated and restored to look exactly as it did in the 1983 movie, so you might want to plan a trip sometime to Cleveland to revisit some of your most cherished childhood memories.
That concludes our round-up of 10 magical homes featured in some of our favorite Christmas movies.
We got a real kick out of writing this story, and we hope you've enjoyed it. Now it's time to take this list and start (re)watching each of the movies on the list. Merry Christmas!
More homes from movies
Where's the House from 'Home Alone 3'?
Where is Dunnock Manor, the Sprawling Family Home in 'Father Christmas is Back'?
Richie Rich's House is Actually the Biltmore Estate, America's Largest Home
The Caldwell house in Happiest Season