I can't believe I'm writing this (honestly had to triple-check), but it's been almost 20 years since How I Met Your Mother aired its first episode. 18 years to be exact — but still, that's almost two decades/six times as long as Barney and Robin were married!
Luckily for forever fans like myself who've sorely missed the show and watched every episode a hundred times (83% sure that's a literal figure), the spin-off, How I Met Your Father, is now streaming with two almost as binge-able seasons to fill the void.
The best part? Whether you love the series, hate the series, or sit somewhere in between, there's no denying it has a distinctly familiar vibe.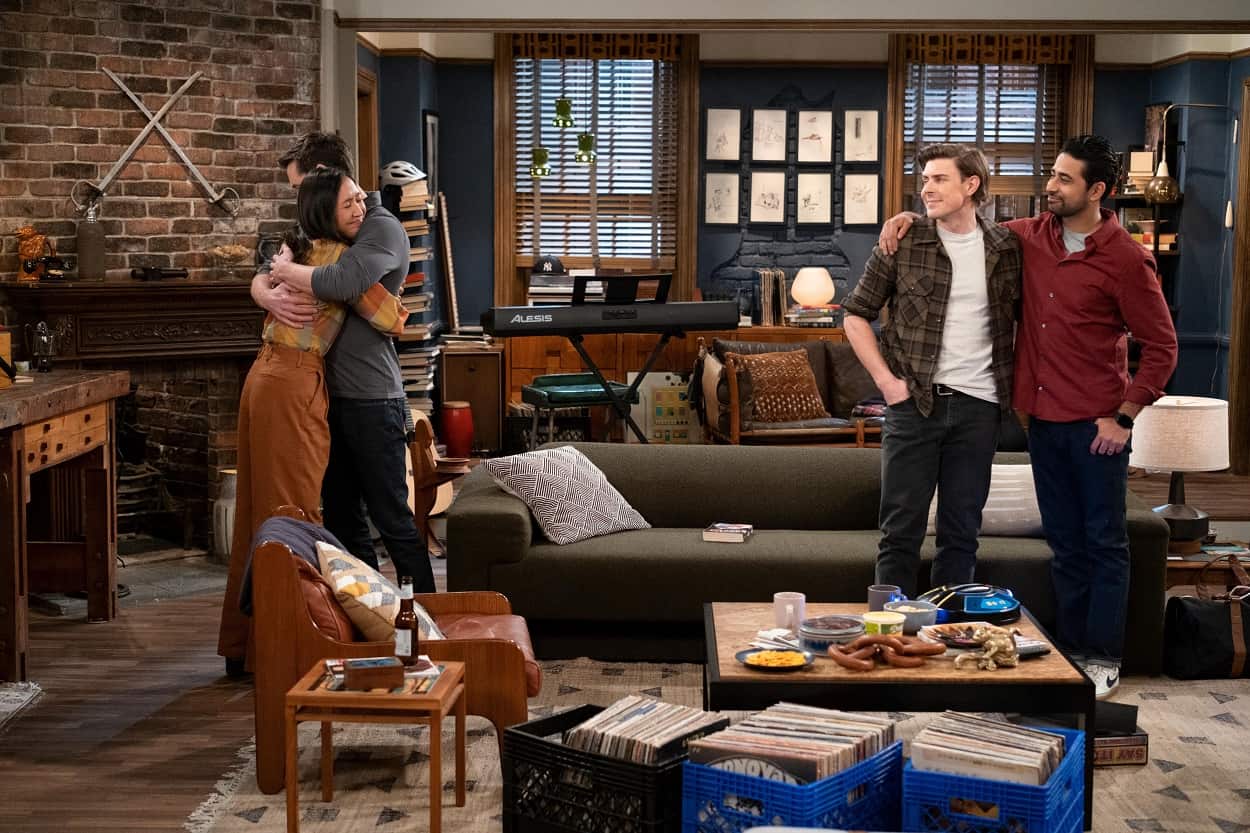 Perhaps it's the combination of its gritty New York setting mixed with a quippy group of 30-somethings who somehow find ample amounts of free time to hang out in a bar every single day. Could be the continued direction from Pamela Fryman who directed 196 of the original 208 episodes.
Or maybe, just maybe, it's all thanks to the inclusion of one particularly special residence…
The 'How I Met Your Father' apartment is Marshall and Ted's longtime abode from HIMYM
If you've found yourself wondering whether the How I Met Your Father apartment is the same one used in How I Met Your Mother, the answer is a resounding Yes! And that became clear from the very first episode of the new series.
Just a few minutes before the end of episode one, Sid and Jessie invite their new friends Sophie (Hilary Duff) and Valentina (Francia Raisa) back to their place for drinks where it's revealed they live in Ted and Marshall's (and Lily's and Robin's) old apartment.
Not that HIMYM fans really needed it, but we get further confirmation it's the same old two-bed when Jessie brags how they scored the apartment from an 'old married couple who posted it on the Wesleyan Alumni Group' and that they 'even got them to leave their swords'.
Related: Tracking Down Barney Stinson's Apartment from HIMYM? Challenge Accepted!
Yep, the very same swords Ted and Marshall use in The Duel to decide who gets the apartment after Lily and Marshall get married.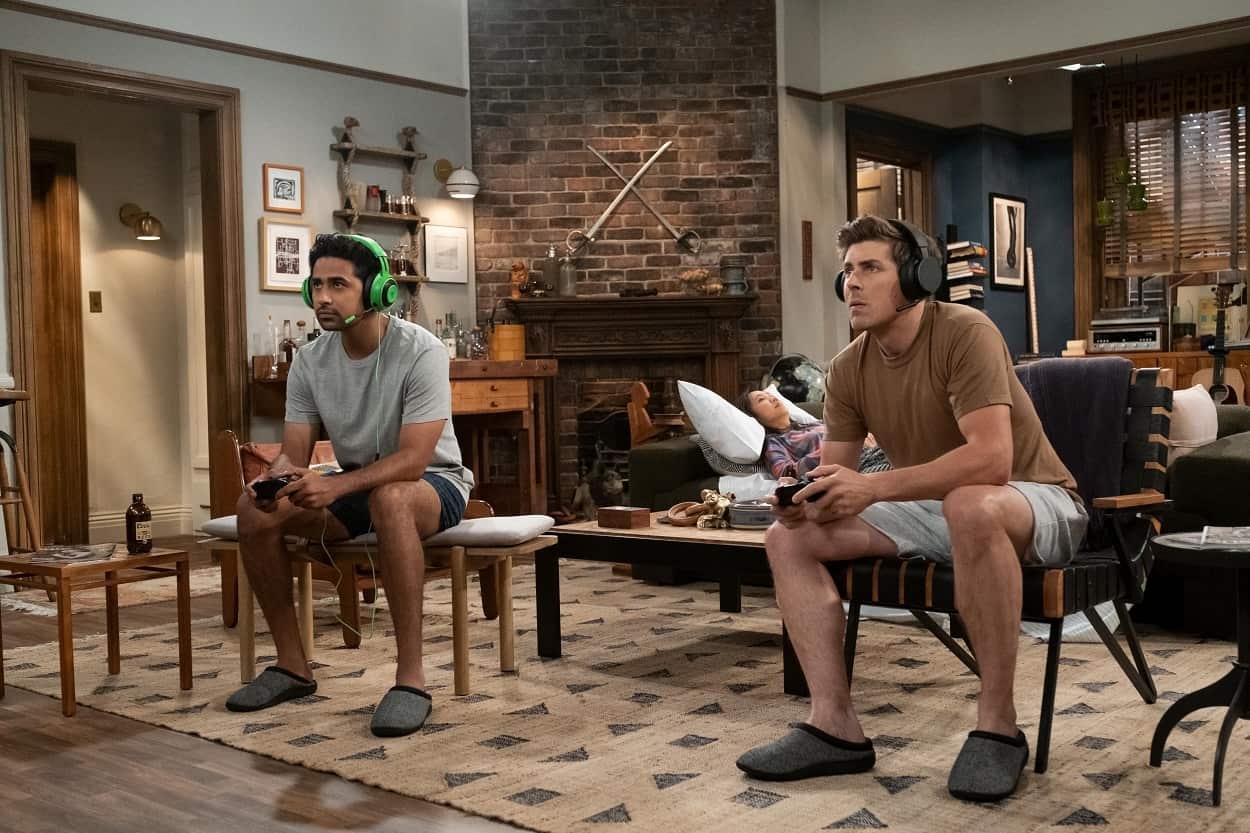 Surprisingly enough, these swords are not a replica. HIMYM co-creator Carter Bays happened to have kept the swords in his home and has willingly lent them out for the re-boot.
Even more surprising? The set isn't a replica either! It was kept in storage after the original show wrapped back in 2014 and has now been given a new lease of life with contemporary, navy blue walls and all-new furniture.
Speaking to The Los Angeles Times, co-showrunner Elizabeth Berger explained exactly why they decided to include the familiar apartment in the spin-off.
Despite it being a totally new story with all new characters bar a few cameos, they knew that bringing this set back would be a fitting tribute to the original series and its beloved central characters. It also guarantees something special for loyal fans from the get-go.
If you ask me, it was the perfect way to wrap up the first episode.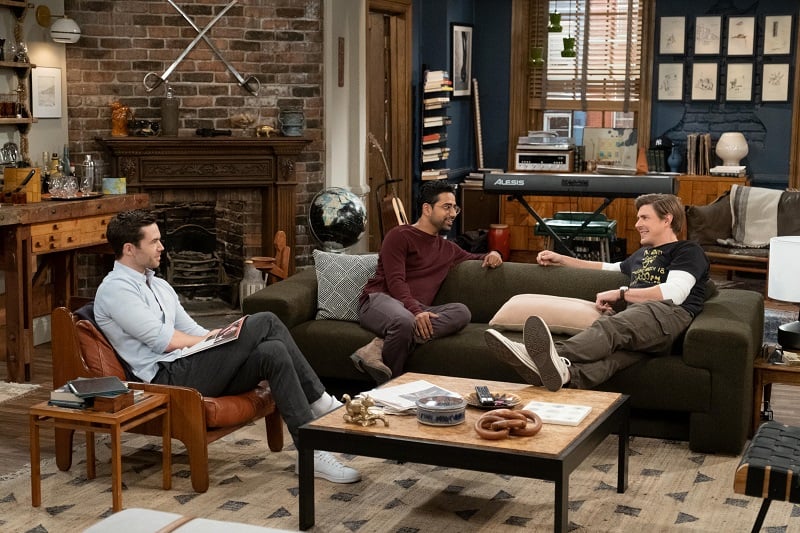 The moment Sid turned the key and walked through the door (that's a lie, I actually guessed it as they walked down the hall!), I found myself letting out an audible "aww" feeling like I'd just bumped into a dear old friend from years passed.
Maybe it's because, after nearly ten years since HIMYM ended, I'd given up hope that this spin-off would ever get made. When funnily enough, it's (kind of) been made twice!
In 2014, the same year we bid the gang a reluctant farewell, Greta Gerwig of Ladybird, Frances Ha, and the highly anticipated Barbie movie fame wrote and starred in a pilot episode for a series named, How I Met Your Dad.
Obviously, it didn't get picked up so the pilot never aired. And, whilst I'll always wonder what might have been since Gerwig is undoubtedly a master screenwriter, I'm currently loving watching this new sixsome make new memories in the gang's old digs.
Will we see any of the old gang in HIMYF?
While a third series is yet to be confirmed, fans of the show have already been treated to not one but two main-cast cameos. First Robin (Cobie Smulders) in series one, then Barney (Neil Patrick Harris) in series two. We've also seen The Captain, Becky, and Carl!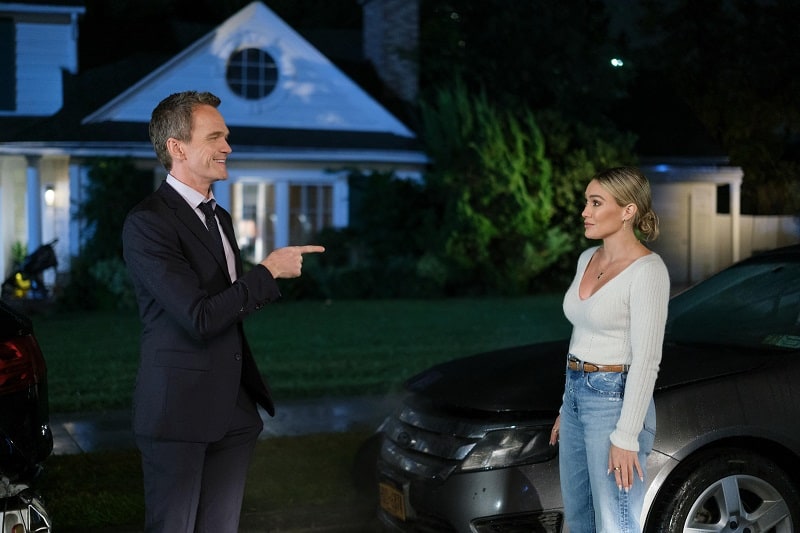 I won't spoil any of their scenes for you but on the off chance you're avoiding HIMYF due to a lack of familiar faces, tuning in means you will get to see your old faves again, even if only for a few minutes!
And who knows, if the show gets renewed beyond these two installments, maybe we'll see Ted, Lily, or Marshall further down the road. Honestly? I'm really hoping the apartment connection means we will!
Frequently asked questions
Where do they live in How I Met Your Father?
Sophie, Jesse, Sid, Charlie, Val, and Ellen all live in Manhattan in New York City, NY, giving viewers a peek inside the lives of millennials living in the Big Apple.
Is the apartment in How I Met Your Father the same apartment in How I Met Your Mother?
Yes! During production, the How I Met Your Father crew reused the exact same set used to create Ted and Marshall's apartment on HIMYM. It had been kept in storage after the original show wrapped back in 2014 and has now been given a new lease of life with contemporary navy blue walls and all-new furniture.
Where is the apartment building from How I Met Your Mother? / How I Met Your Father?
While the HIMYM apartment isn't real and all scenes were filmed on set, the address is revealed in an older episode of the show ("Subway Wars"), placing Ted and Marshall's apartment building at 150 W. 85th Street in New York City, on the Upper West Side.
More stories
The New Girl Gang's Quirky & Cozy L.A. Loft
Carrie Bradshaw's apartment in "Sex and the City" and where to find it
'Only Murders In The Building': Is the Arconia Apartment Complex Real?