If, like me, you've spent an unreasonable amount of time watching How I Met Your Mother re-runs since the show wrapped up filming seven years ago, there's a good chance you're just as obsessed with the apartments featured on the show as I am.
And, while there's no denying that each of the McLaren gang's homes has their pros (save for Lily's unfortunate studio she shared with a raccoon in season 2!), there's one apartment in particular that's always stood out as the most tantalizingly unique of them all.
I am, of course, talking about Barney Stinson's swanky, two-bedroom designer apartment on New York's Upper East Side, and if it's real, 'I call dibs!'.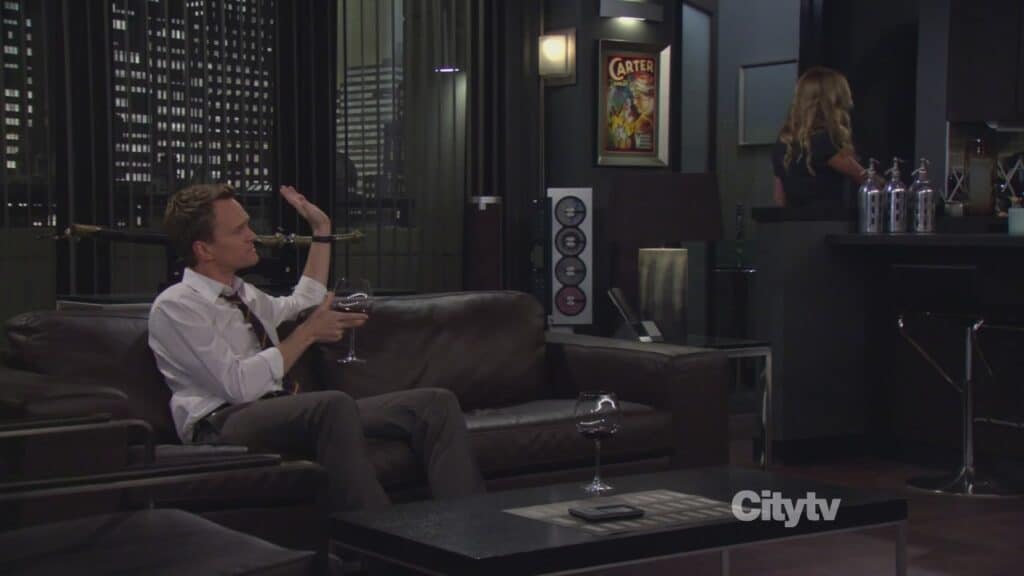 Barney's stunning minimalist apartment… with some questionable hidden inventions
From the moment we first lay eyes on Barney's place, his penchant for chic yet moody color schemes, sleek modern furnishings, and minimalist décor is wildly apparent.
The majority of his expensive-looking furniture throughout the open plan living and kitchen space is an elegant mix of black and dark brown interspersed with polished chrome fixtures and appliances. You'd hardly be able to tell that the oven is a fake made entirely out of cardboard!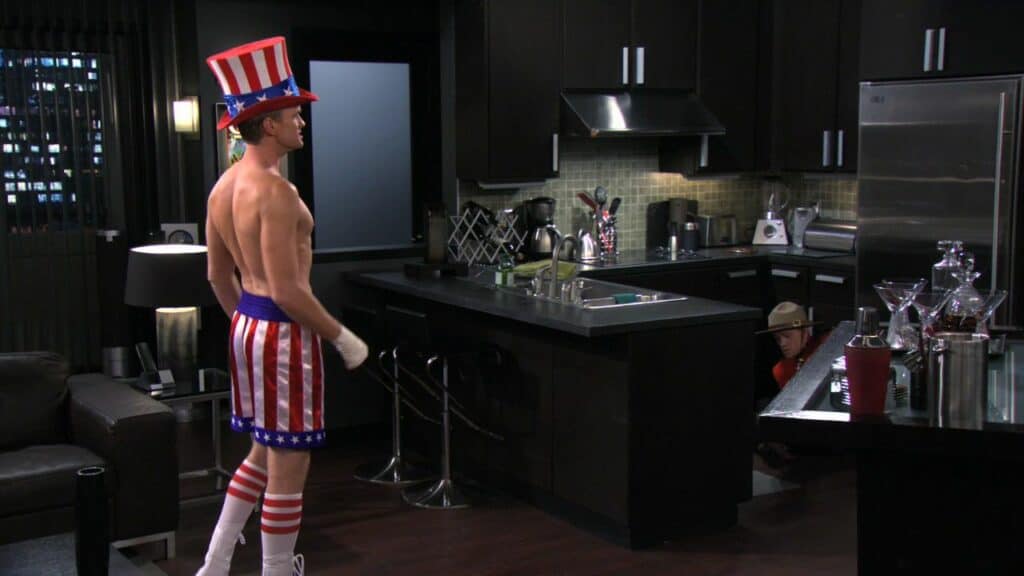 Meanwhile, the dark gray walls, vertical blinds, and rug offer up a cozy yet unmistakably contemporary edge. If all this wasn't enough, those breathtaking views of the Manhattan skyline seen through his floor-to-ceiling glass terrace doors are enough to make anyone fall head over heels for this space. 
The more quirky/comical (and questionable) elements of Barney's character, however, shine through in the unique inventions and items of décor that dot the place. 
Firstly, there's that iconic Storm Trooper costume in the living room which, as Barney himself agrees, is 'just awesome' and adds to the many Star Wars fanboy moments featured on the show. It also works as a control that, when tilted, reveals the secret hiding place of The Playbook.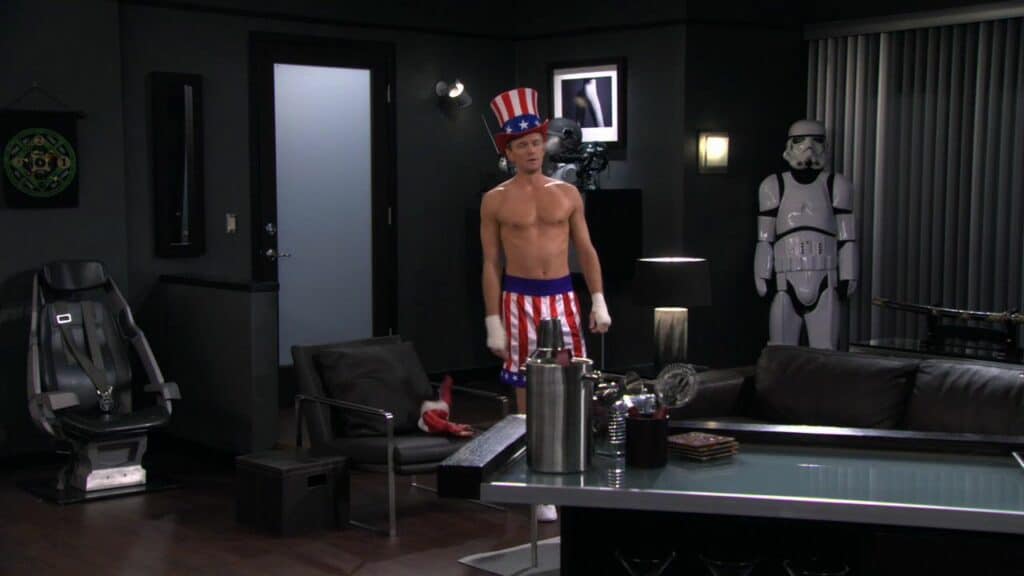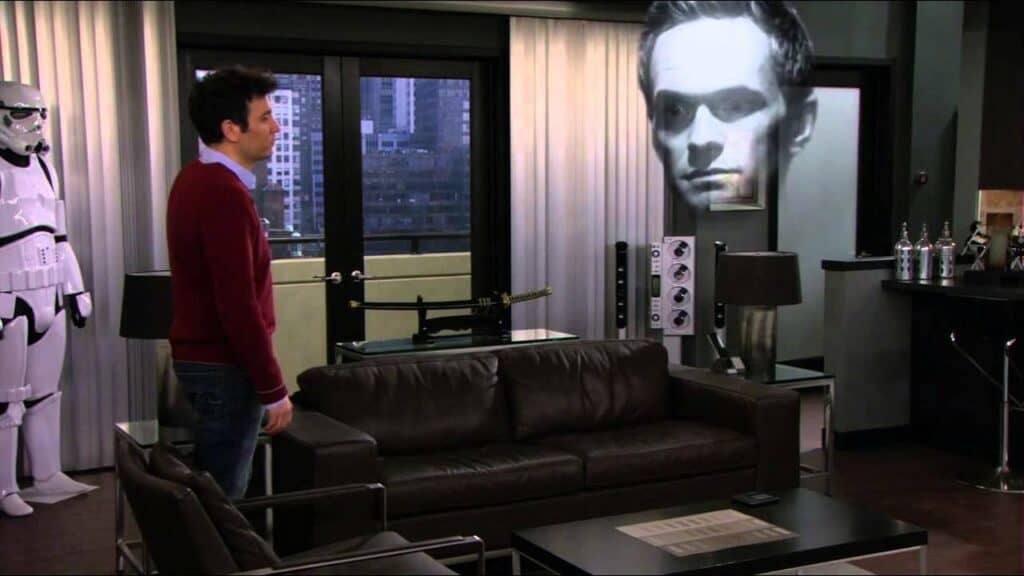 Meanwhile, there's also a Katana displayed on the console table behind his couch which secretly lifts to reveal 'The Bro Code', a self lifting toilet seat meant to deter women from staying in his apartment too long, and a Jor-El style projector in the living room perfect for frightening away prospective buyers!
Other details you might want to forgo when basing your own apartment design on Barney's? The 'Heavy Set Go', a welcome mat with an inbuilt body weight scale. Also, the 'Ho-Be-Gone sleep system by Stinson, patent pending'. A roll-away mechanism designed to roll your date (and your bed!) right through the wall to, well, nobody really knows where!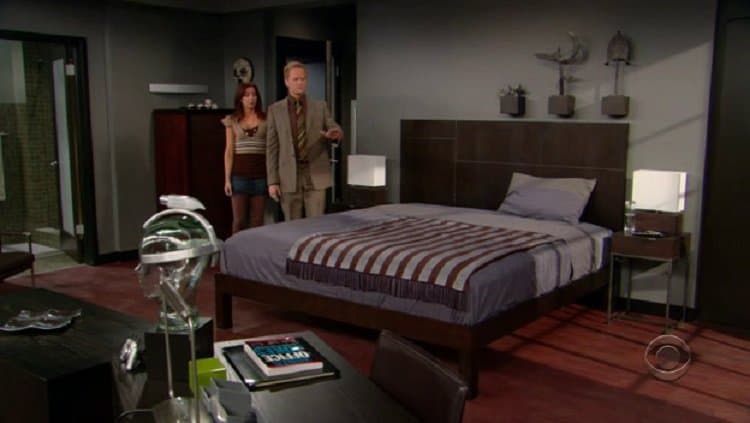 Is Barney's apartment real?
As much as we all wish it did, I'll go ahead and assume you already knew that the interior of Barney Stinson's apartment from How I Met Your Mother doesn't actually exist in real life. Like the rest of the apartments on the show, the set was built within 20th Century Fox's Studios, as the long-running series was filmed in LA, not in New York where the story takes place.
However, if you're wondering about those impressive exterior shots of the high-rise building Barney's supposed to live in, these were filmed outside a real New York apartment block on East 84th Street and 3rd Avenue. Common areas from the building made it to our TV screens also, giving us a peak inside the luxury Manhattan building.
Looking to buy one of the swoon-worthy apartments in this building for yourself? You absolutely can. But you should know a two-bed-two-bath apartment like Barney's currently lists for about 1.4 million! Which only gets us wondering…
How much would Barney's apartment cost, and could he have afforded it?
Since we're used to sitcom characters renting out the most incredible apartments whilst working jobs that could barely cover the cost of a Manhattan studio (we're looking at you Carrie Bradshaw!), you might be wondering just how much Barney's apartment would have set him back.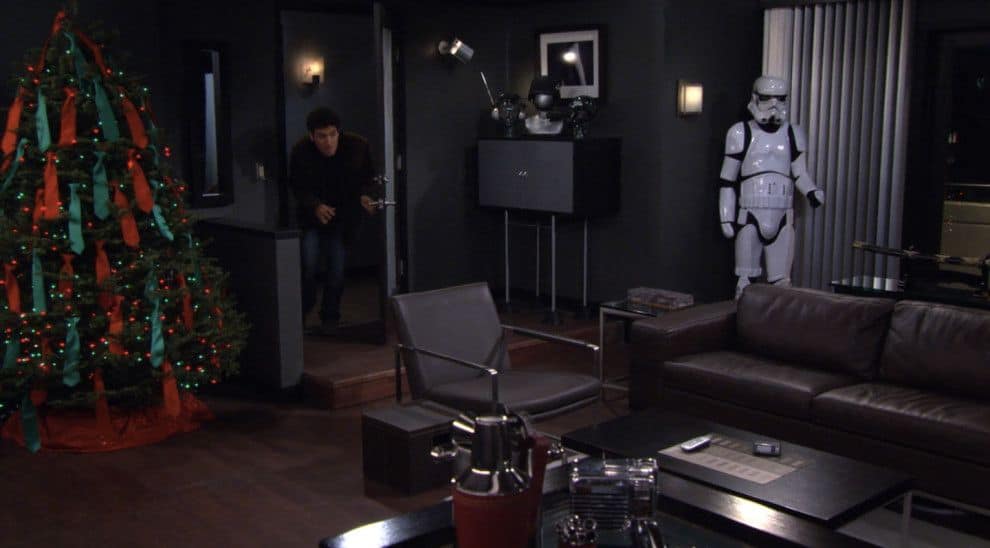 Well, according to StreetEasy, a 2 bed 2 bath apartment in the same building currently rents for around $6,000 a month — and, the same was true even back in 2007, just a couple of years after the shows' events began. So, could Barney have realistically have afforded to live there?
My answer? Please.
That's right, P.L.E.A.S.E, or as Barney eventually describes his job at Goliath National Bank, 'Provide Legal Exculpation And Sign Everything'. Now, since that's not a position you're likely to see advertised on LinkedIn anytime soon, I did a little digging! Luckily, other HIMYM fans are just as curious and have managed to figure out that legendary Mr. Stinson raked in a gigantic seven-figure paycheck annually.
Therefore, yes, Barney could absolutely afford his luxurious apartment, as well as its many inventive additions and stunning décor. If you ask me, 'that's the dream'.
More iconic homes from TV shows
Is it Real? Lucifer's Den of Sin & Luxury Penthouse at Lux
The 'Fresh Prince of Bel-Air' House Isn't Even in Bel-Air
Mitch and Cam's Duplex from the 'Modern Family' Pilot is On the Market & It's Absolutely Lovely
Is It Real? Charlie's Beach House in 'Two and a Half Men'