Well, hello there. Who are you? Here to find out the location of Joe and Love's charming Madre Linda abode? Okay, I'll bite…
Based on the wildly popular book series by Caroline Kepnes, You, now a smash-hit Netflix thriller, follows Joe Goldberg (played by Penn Badgley, Gossip Girl, Easy A), a mysterious bibliophile and obsessive romantic whose twisted ideas of what it means to be a good boyfriend lead him down a dark and murderous path.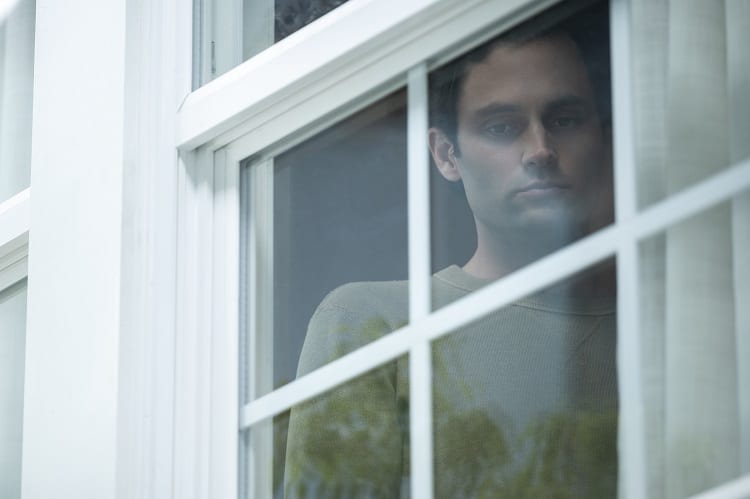 After two nail-biting seasons set in New York and LA respectively, season three transported Joe and his equally bloodthirsty wife, Love, to an entirely new location.
"…safest neighborhood in the golden state. And who wouldn't sell their soul for that?" 
The rolling hills and picturesque tree-lined streets of Madre Linda. And, though Joe describes it as a 'soulless, wealthy suburb outside San Francisco,' I'm of the opinion it's one of the prettiest neighborhoods going!
If you too have been frantically googling its coordinates in hopes of a visit or relocation, I'm sorry to say, it might be time to call off the search.
Is Madre Linda a real place?
Unfortunately, the suburb of Madre Linda as we see it on the show doesn't exist in real life. The house we see in Season 3 of You is actually set in Van Nuys, the most densely populated neighborhood in the San Fernando Valley area of Los Angeles.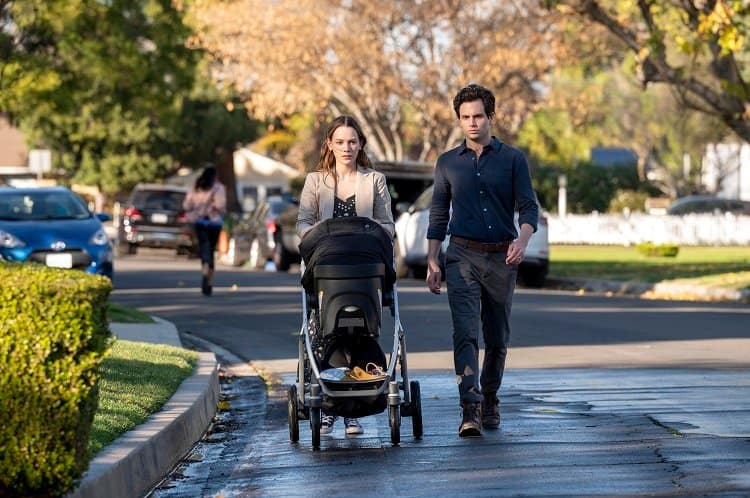 That said, many of the locations are totally real, and for those that aren't, I've done a little digging to pinpoint those too.
Firstly, I had to know the whereabouts of Joe and Love's idyllic home in California.
According to iamnotastalker.com, the You season 3 house can be found on Orion Avenue in Cameron Woods, in the picture-perfect neighborhood of Van Nuys, CA. The area, known for its 1950s aesthetics and popular among filmmakers for that exact reason, is one of the most sought-after locations in the Valley.
Built in 1951, the property that served as Joe and Love's house in Season 3 is a newly modernized 4 bed, 4 bath property. It boasts a contemporary center island kitchen with Caesarstone counters and a full butlers pantry, a family room, utility room, period built-in fireplaces, a sprawling backyard with a large waterfall pool, and a 2-car garage!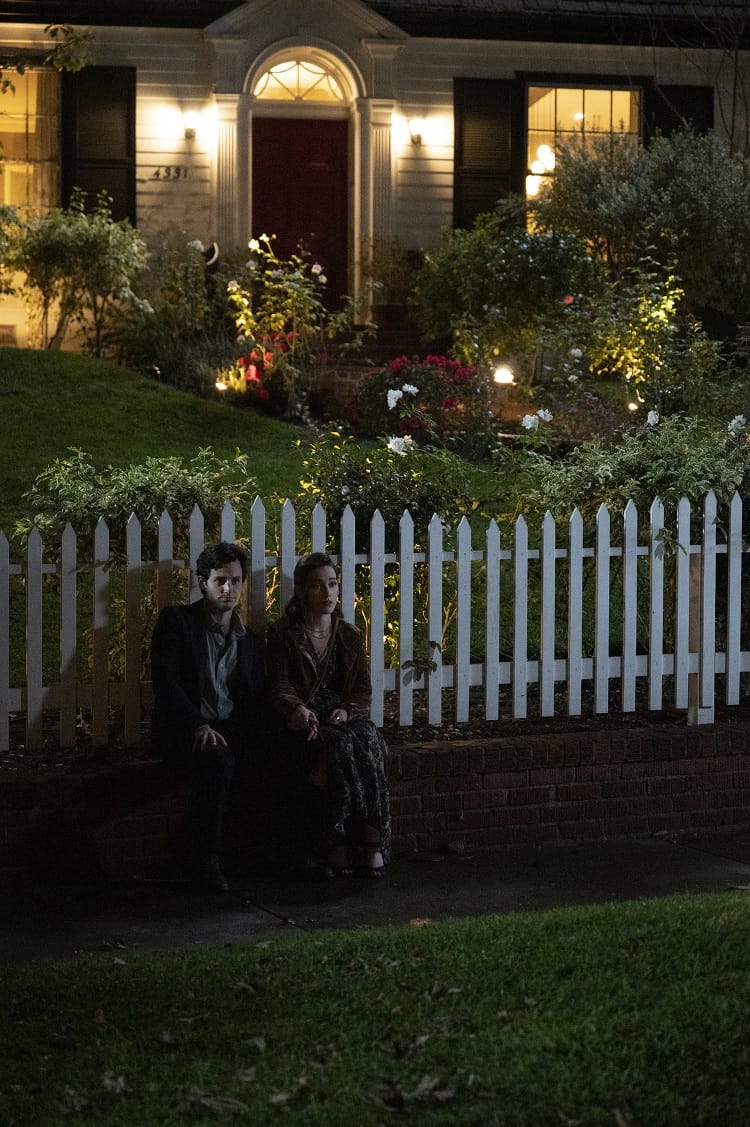 It'll come as no surprise then that Realtor.com estimates this inviting family home would command well over $2,500,000 of 'Quinn Family Blood money'.
What is Madre Linda based on?
Since the name of the town is fictional, you're probably wondering where it came from. It could be a mash-up of two different areas in California. Sierra Madre and Yorba Linda perhaps?
While that's likely true as the latter is one of the wealthiest cities in Orange County, multiple sources have also pointed out that 'Madre Linda' loosely translates to 'pretty mother' in Spanish.
Could this also be a nod to Love's new parent status or a fun poke at a town seemingly run by a clique of young blogger moms? Either way, it works perfectly and I'm still dying to live there!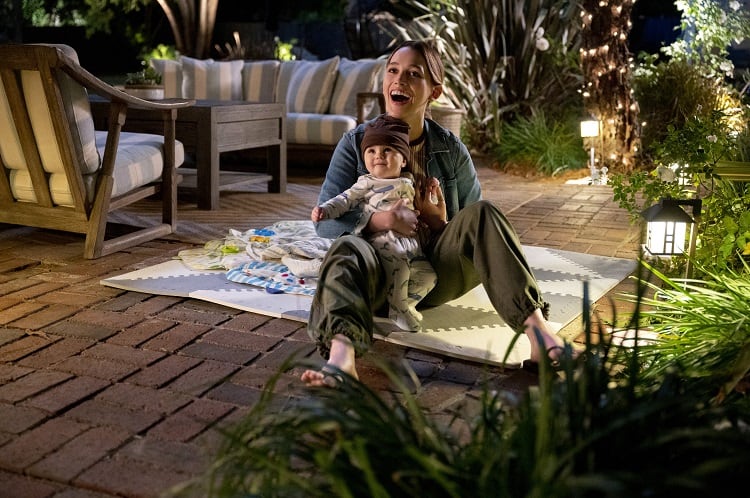 A Fresh Tart
If like me you spend the better part of fall watching Gilmore Girls re-runs, you probably noticed the similarity between Love's Madre Linda bakery and Luke's Stars Hollow diner.
If not, I promise the next time you watch either show you won't be able to un-see it! 
In a recent interview, Netflix confirmed with E! News that although they're two different sets, they're both located on the same backlot street at Warner Brother's studios in Burbank.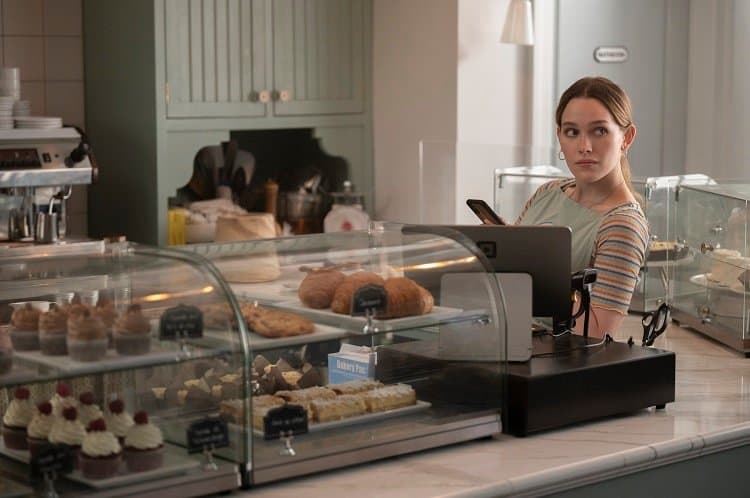 Take a second look at scenes inside Love's bakery and you might even spy Luke's through the window. Better yet, you can book yourself onto a Warner Brothers tour and see both sets in real life!
As it turns out, these two beloved shows weren't the only ones to film here. Scenes from Pretty Little Liars were shot on the very same street, whilst other sets including Blondie Street and French Street served as filming locations for WandaVision and La La Land respectively.
In fact, the cafe that Mia (Emma Stone) works in at the start of La La Land happens to be the exact same building as A French Tart!
Hello, Neighbor
If you were just as taken with Natalie and Matthew Engler's house as you were with the Quinn-Goldberg's residence (same) you'll be interested to know it really is located on the same street.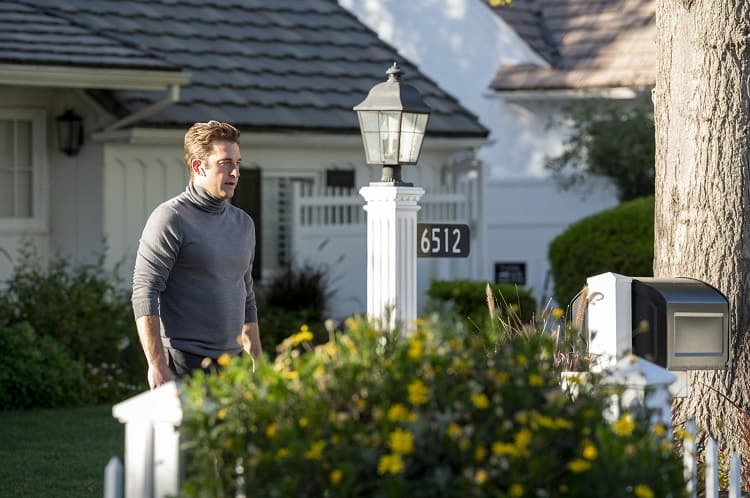 This Orion Avenue property last sold for $2,583,406 according to Redfin.com and offers an impressive 7 bedrooms and 5 bathrooms.
And yes, the multi-level outdoor deck and waterfall pool we see in the show really do exist in its backyard.
I Will Find You
As the bodies start piling up, Joe flees once again leaving his baby son Henry behind in Madre Linda.
In the very last scene of the series, we see he's escaped to Paris in search of his newest conquest, Marienne. But did the entire production really travel all the way to France to shoot this epic ending? Of course not!
According to Atlas Of Wonders, we have WB's Hennessey Street to thank for that. Recognize it? Scenes from Minority Report, Road To Perdition, and Rent were also filmed here!
Despite teasing a Paris adventure for Joe's next sinister escapade, Season 4 of You takes us to London, giving us plenty more swoon-worthy locations to delve into — especially that palatial country house Joe visits with his posh new friends.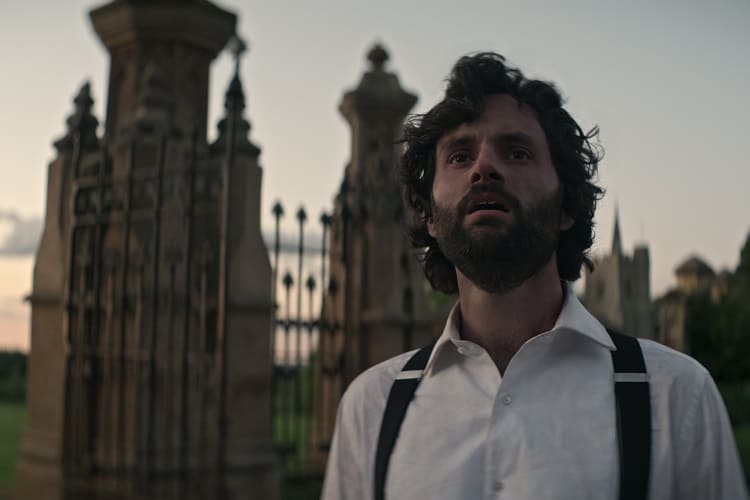 More TV show homes you might like
'Only Murders In The Building': Is the Arconia apartment complex real?
Ali Wong's house in 'Beef' cleverly alludes to her character's state of mind
The real-life house from Netflix's 'The Stranger'