Highlights
The Amityville Horror House is real

, and you can find it in Long Island, NY — though its now-infamous 112 Ocean Avenue address has changed to 108 Ocean Ave.

Its tragic history

started in 1974 when Ronald DeFeo Jr. killed his entire family (father, mother, two brothers, and two sisters)

DeFeo's brutal murders

inspired the book and film versions of The Amityville Horror

The house's next tenants

had it exorcised, but that didn't seem to help

Strange things started happening

(voices, random knocking noises, doors would allegedly slam on their own), driving the new occupants away 28 days after they had moved in

The D'Antonio family

purchased the property in 2010 for $950,000 and embarked on a major renovation

They later sold the property

in 2017 for only $605,000, but the names of the new owners have not been disclosed
We do know that they value their privacy, as they even had the house blurred out on Google Maps
---
There are some U.S. addresses that can conjure up spine-tingling fear with each mention.
Think 10050 Cielo Drive in California (known as the Sharon Tate murder house), 333 East Wonderview Avenue in Colorado (the inspiration for Stephen King's The Shining ), 611 Oak Avenue in Kansas (where the events that inspired Truman Capote's In Cold Blood took place), and last but not least, 112 Ocean Avenue in New York — now widely known as the Amityville Horror House.
While the events that took place at famous properties like the Stanley Hotel are purely fictitious, others have a very real history of darkness.
Such is the case of the infamous 112 Ocean Avenue in Amityville, Long Island, now widely known as the Amityville Horror House.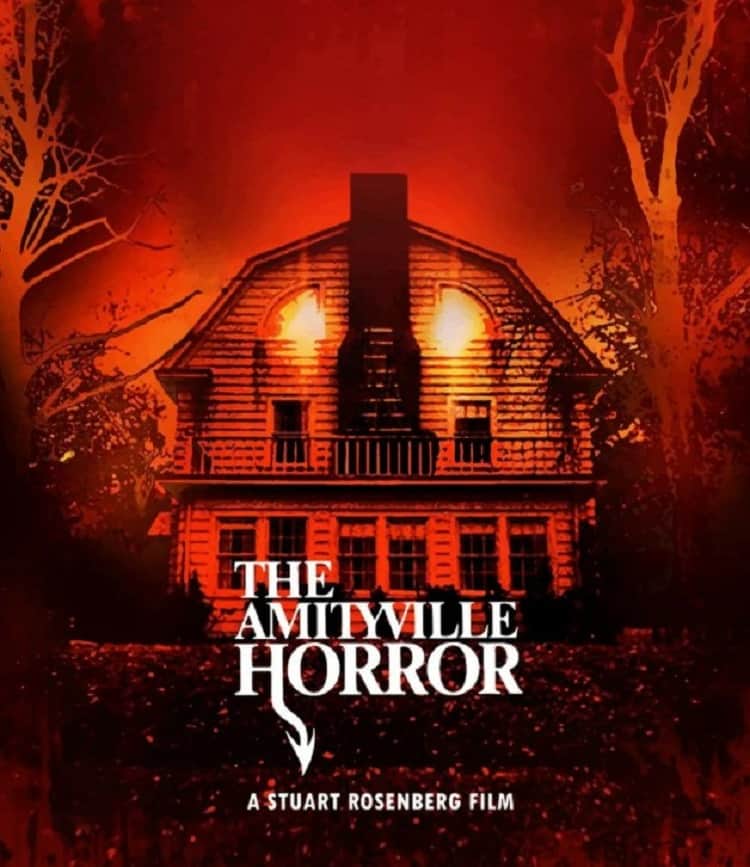 The otherwise charming house will sadly forever be associated with the gruesome crimes that took place here in the 1970s, and the alleged supernatural events that followed soon after.
Nevertheless, the 'house with the evil eyes' now has new owners, and they are reportedly undeterred by all the dark tales and hype surrounding their new home.
The hype, however, continues, with the latest (and 16th) Amityville-related movie launched five years ago.
So what is it about this house that, 45 years later after it entered our radars, still holds such a fascination?
The dark history of the Amityville House
The bone-chilling history of the house at 112 Ocean Avenue begins in 1925 in the small, quaint town of Amityville, roughly 30 miles outside New York City.
A couple named John and Catherine Moynahan started building their dream home here in 1924, and they lived in the house happily for many years.
Then, in 1965, their descendants sold the home to the DeFeos, a seemingly happy and well-off family with Italian roots, who left Brooklyn for Long Island. This is when things started to fall apart for the Amityville house.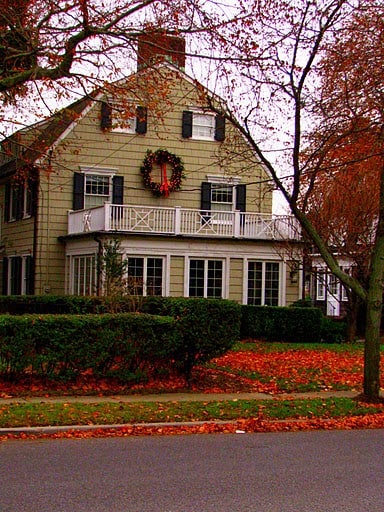 The DeFeo family had 7 members: Ronald DeFeo Sr., his wife Louise, and their five children: 23-year-old Ronald "Butch" DeFeo Jr., 18-year-old Dawn, 13-year-old Allison, 12-year-old Marc, and 9-year-old John Matthew.
The eldest son, Ronald, or Ronnie, as friends called him, was a troubled young man who wasn't able to find his place in the world, who couldn't hold down a job, and who was in constant fights with his father.
At 3.15 AM on the night of November 13th, 1974, Ronnie, for reasons we're not sure of even today, grabbed a shotgun and killed his entire family in just 15 minutes.
He shot each family member point blank, then took a shower and went out to town claiming that someone had broken into his house and killed his family.
Yet his story didn't take long to unravel, and he soon confessed to being the sole perpetrator to the authorities. He was tried in court and received several consecutive life sentences; he is still serving time in prison today.
Over the years, Ronnie DeFeo changed his story various times.
Once, he claimed that his sister Dawn killed the family members; another time he claimed that a stranger broke into the house, killed his entire family, then left; and the most puzzling story of all was that he was guided by dark voices and that the house told him to do it.
Whatever the truth was, there was no going back: the Amityville house was now a notorious murder house.
Obviously, finding new owners for the house at 112 Ocean Avenue was no easy task, yet somehow, the house once again became a home less than a year after the murders.
The low asking price of $80,000 certainly helped, and George and Kathy Lutz soon moved into their new home. 
A chance at a second life for the Amityville house
George and Kathy Lutz didn't really get to enjoy life in their new mansion for long.
They followed the advice of a friend and had the house 'cleansed' by a priest before moving in, but as it turned out, that didn't help much.
There's no way of knowing if what the Lutzes claimed actually happened, but one thing is clear: they got out of that house as fast as humanly possible, and they never even came back to get any of their things.
What's more, they were so freaked out that they left the coast and moved all the way out to California. But what the hell happened?
The couple claimed that soon after they moved into the Amityville house, strange things started happening, and they got increasingly creepier as the days went by.
George Lutz started hearing voices, random knocking noises, doors that would allegedly slam on their own, and other creepy stuff like that. Kathy Lutz also said that she discovered a secret room that wasn't in the original house plans, and that this room was painted red — blood red. 
It all finally became too much when the walls supposedly started oozing some kind of slimy green yucky stuff, and the Lutzes decided it was time to get out.
Just 28 days after they moved to Amityville, they left the house but insisted that they didn't plan for it to be their last night there.
What they said is that whatever dark forces were in the house, they followed them that night; they never went into detail about what happened, but they never returned to 112 Ocean Avenue either.
George and Kathy left all of their belongings there and put the house back on the market. 
However, the Lutzes didn't exactly leave quietly. They were quite outspoken and upfront about what they were experiencing at the house, and they got other people interested, too.
Things looked pretty serious when famed paranormal investigators Ed and Lorraine Warren got involved (you know them from The Conjuring movies).
The Lutzes both took lie detector tests and passed with flying colors. But many were skeptical about their story, and thought they were just looking for exposure and to make some money off of their experience.
The 'paranormal' phenomena experienced by George and Kathy Lutz served as inspiration for Jay Anson's 1977 book, The Amityville Horror, as well as for the original 1979 movie and the 2005 remake (you've seen it, Ryan Reynolds stars as Ronnie DeFeo).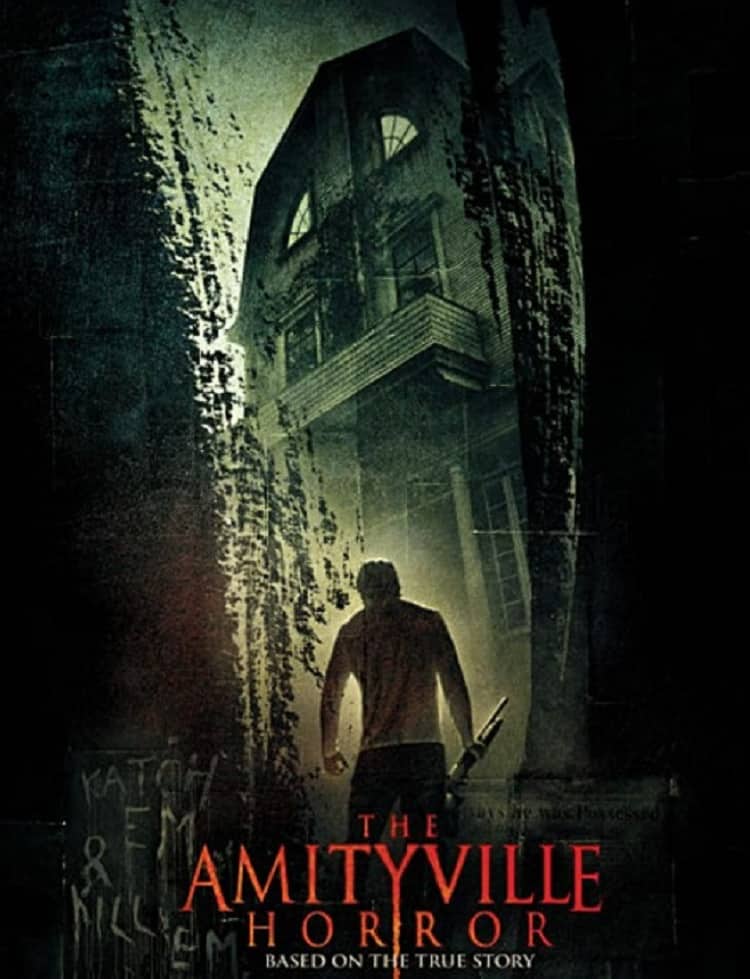 Numerous other films, documentaries and books were created about the Amityville house, and that's why all future owners of the property had trouble keeping people away.
Third time's the charm?
Many previous owners of the Amityville house had to move out over the years, fed up with the attention their home was attracting on a daily basis.
TIME Magazine even included the house on their list of the top 10 haunted places in America, which certainly didn't help anyone forget about all that happened.
And yet nobody else ever complained about strange, paranormal happenings at 112 Ocean Avenue. This makes one wonder if George and Kathy Lutz truly did just take advantage of the events surrounding their new house. 
Caroline and David D'Antonio purchased the property in 2010 for $950,000 and embarked on a major renovation effort.
The home, now with a new address of 108 Ocean Avenue, features 5,000 square feet of living space and amenities like a modern kitchen, a redesigned basement, high-end security systems, a large boat house, swimming pool, and a two-car garage.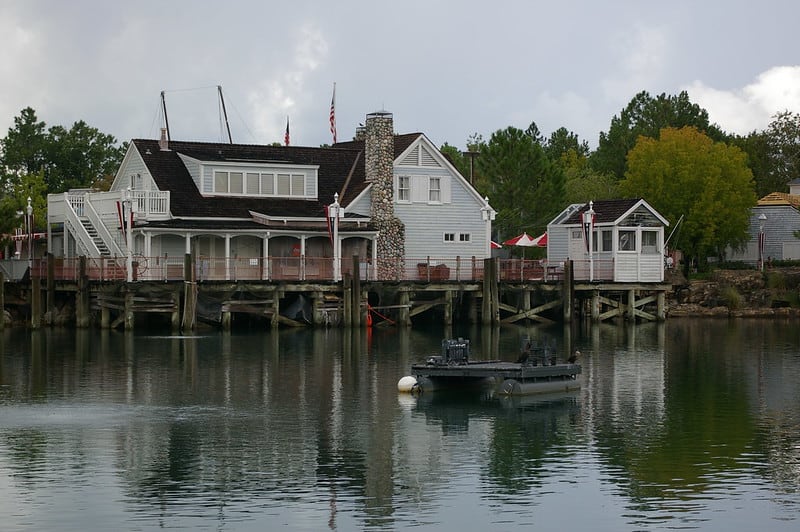 The owners repainted the house but kept original touches like the leaded glass and oak floors.
The 'evil eyes' of the home, which is how people used to refer to the two attic windows, were also redone to tone down the evil — a bit late for that, but things were starting to look positive for the infamous murder house.
The Amityville House today
In the summer of 2016, the Dutch Colonial house was put up for sale once again, after the untimely passing of David D'Antonio.
It hit the market with an asking price of $850,000 and eventually sold in February 2017, though well below ask, at $605,000. 
This also gave us a better look at the many merits of the house — beyond its bone-chilling history.
Built in 1925, the Dutch Colonial house at 108 Ocean Drive in Amityville NY has a total of 5 bedrooms, 4 baths, and sits on a 0.25-acre waterfront lot.
With 3,600 square feet of living space, the house's windows open up to beautiful views of the Amityville river. And to make the most of its waterfront location, the property also has a renovated boat house.
It's all been quiet on the Amityville front since the new owners entered the picture, which we think is a good sign that the house might be shedding its dark past at last.
However, our fascination for the paranormal and haunted houses is as strong as ever, and we're pretty sure that more movies and stories based on the Amityville events will continue to pop up.
Now, many questions remain: is the house haunted or not? Did the Lutzes make it all up, or did the house just…not like them? I guess we'll never truly know.
More stories you might like
Is It Real? The Creepy House in Stephen King's 'It'
Thornewood Castle – Where Stephen King Filmed the Rose Red Miniseries
The Mansion in American Horror Story: Murder House
The Creepy Mansion in 'The Haunting of Hill House'
Frequently asked questions
Is Amityville a real town?
Yes, Amityville is a small — but very real — village of about 10,000 residents in Suffolk County, on the South Shore of Long Island, in New York. It derives its name from the Latin word amicus, which means "friend".
Where is the real Amityville house located?
The Amityville horror house's address has historically been 112 Ocean Avenue, Amityville, New York. But in an attempt to protect its new owners' privacy and keep tourists at bay, the address has been changed to 108 Ocean Avenue.
What happened to the Amityville house?
With a brand new address, new owners, and revamped interiors, the property best known as The Amityville Horror house is shedding its dark past and now serves as a regular family home for the residents that bought in 2017.
Who built the Amityville house?
A couple named John and Catherine Moynahan started building their dream home here in 1924, and they lived in the house happily for many years. In 1965, the house was sold to the DeFeo family, and that's when things started to go downhill.
Does the house from Amityville still exist?
Yes, the house still exists today and has changed owners quite a few times in recent history. Its last known owners, Caroline and David D'Antonio purchased the property in 2010 for $950,000 and embarked on a major renovation effort.
Who lives in the Amityville house now?
The notorious Long Island house last sold in February 2017, following the passing of David D'Antonio. The new residents' names have never been disclosed, but all has been quiet on the Amityville front since the new owners entered the picture.
Was the Amityville Horror movie filmed at the real house?
No, the Amityville Horror movie was not filmed on location at the 112 Ocean Avenue house, as authorities in Amityville denied permission for filming. Instead, the filmmakers used a New Jersey house — located at 18 Brooks Road, in Tom's River — for exterior scenes.