A Broadway producer's architecturally distinct home in the affluent residential town of Weston, Connecticut has recently traded hands.
And its newest owners truly appreciate the beauty and uniqueness of their new Weston abode, if the sale price is any indication.
The property — fittingly called the Origami House — sold for $6,500,000, a price point that makes it the priciest home sold in Weston in the past 17 years. The median home price for the area is just a little over $1 million.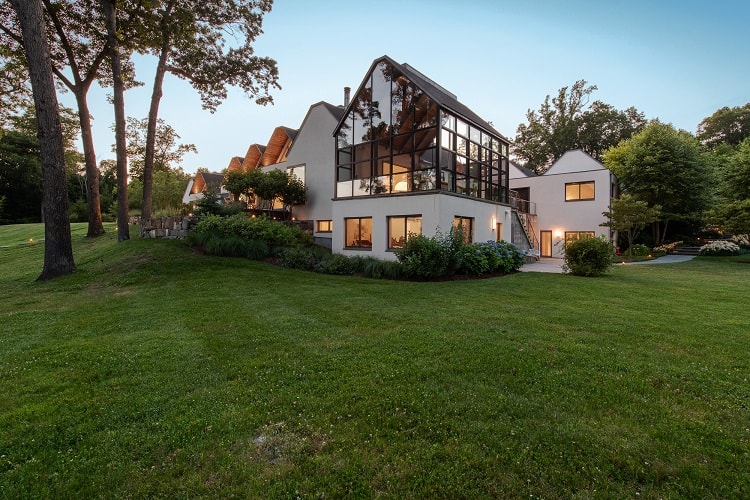 Talking about the six-figure sale, listing agent Robin Kencel of Compass, who brought the win home for her brokerage, highlighted the privacy and showstopping design of the Origami House:
"This property resonated with what buyers today are placing a high priority on – privacy, tranquility, natural light, exceptional modern architecture, and flexible floor plan for the adaptation of work into home spaces."
The 15-acre property sold at full ask, after being listed in late June 2022 for $6.5 million. The seller, who Mansion Global has identified to be Broadway director Des McAnuff, owned it for over a decade.
Des McAnuff — a two-time Tony Award-winning director and director of Broadway musical theatre productions like Big River, The Who's Tommy and Jersey Boys — bought it back in 2011 for $1.450 million, public records show.
He then hired Manhattan architecture firm Leroy Street Studio to built a striking modern structure on the property, one that's just as artistic as it is visually appealing.
A closer look at the unique Origami House, designed by Leroy Street Studio
Built in 2013, the modern home stands out with its unique origami-like design, unfolding like an accordion to unveil clean lines and spacious rooms.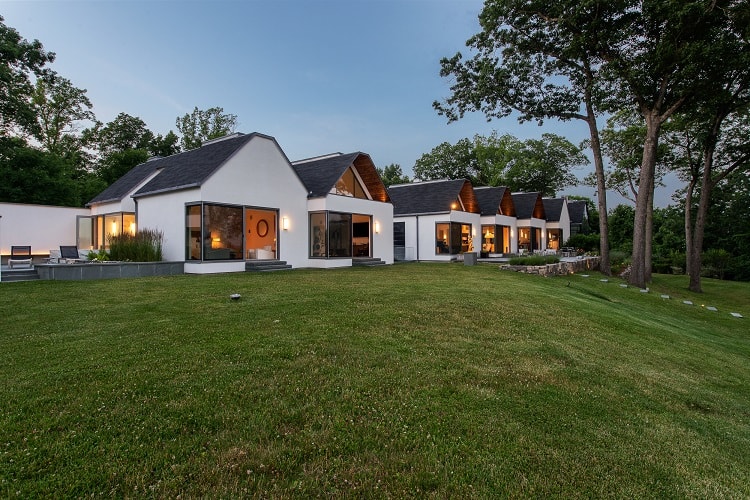 Envisioned by award-winning architectural practice Leroy Street Studio, the 8,500-square-foot home has 3 bedrooms and 5 baths, and several other rooms that can be re-purposed to fit its new residents' interests.
But the most striking room in the house is definitely its Glass Great Room.
The Origami House has a spectacular glass-enclosed great room that was inspired by I.M. Pei's pyramid outside the Louvre Museum in Paris, which is bathed in light thanks its towering, floor-to-ceiling windows.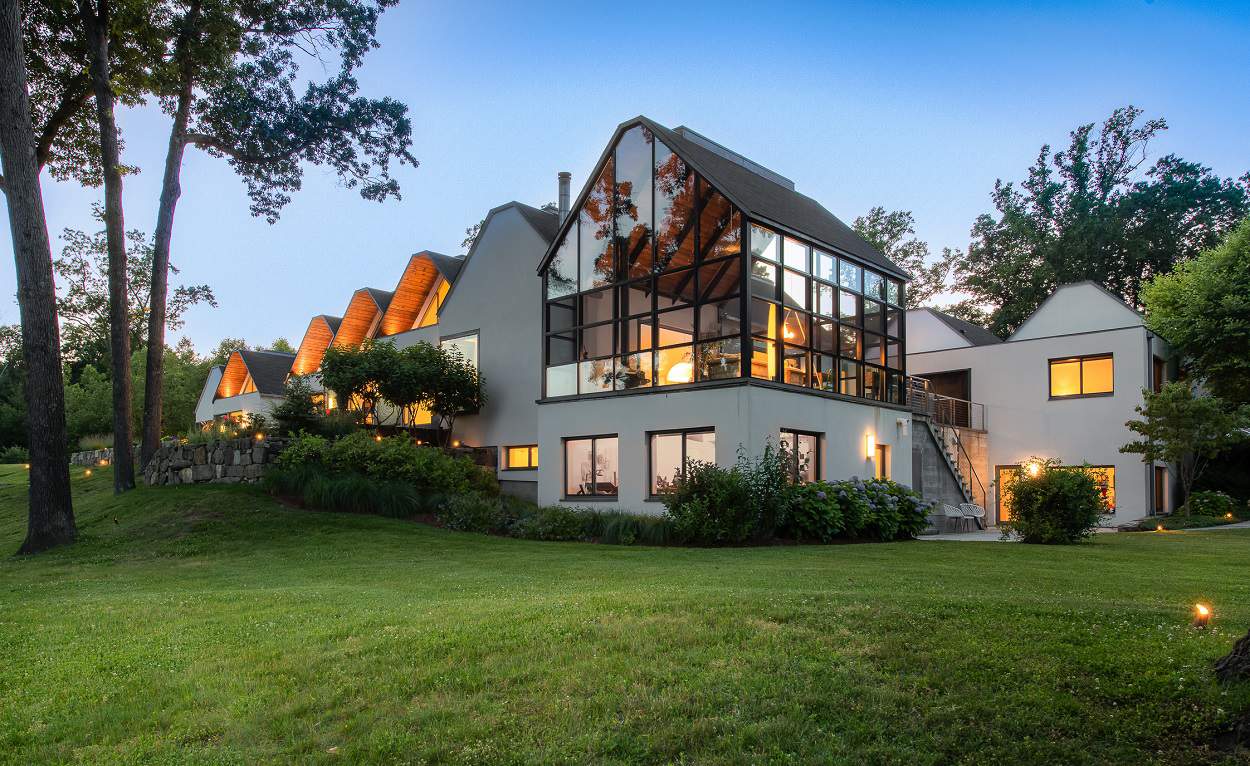 Yet its distinct architecture is by no means the only thing setting the Origami House apart.
It also features a mix of sophisticated and comfortable country living additions that make it a tranquil, secluded retreat.
Among them is a rather unique koi channel that stretches the length of the entire house with several viewing points for residents to admire the fish, as well as two waterfalls.
"Leroy Street Studio, an NYC-based architectural firm, were masterful in incorporating waterfalls and a koi sanctuary to bring nature indoors," agent Robin Kencel added. And we couldn't agree more.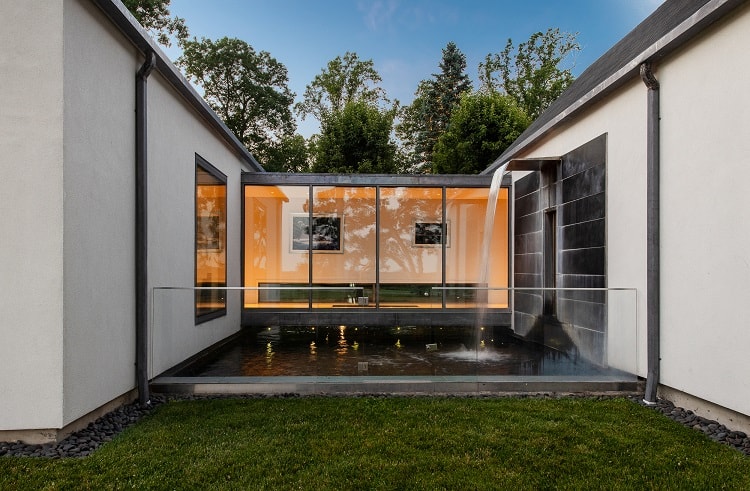 More traditional amenities include an eat-in kitchen, games room, a music room, gym and spa.
The 15-acre property also features a cherry orchard, lighted tennis court, and an intimate courtyard, and neighbors the picturesque Devil's Den Nature Preserve.
More stories you might like
European-style chateau in New Canaan, CT is the epitome of elegance
Hitmaker Nile Rodgers' Waterfront House in Westport, CT
Architecturally distinct Greenwich house designed by Ulrich Franzen
Mark Twain's houses: From his Connecticut mansions to the NY brownstone known as 'The House of Death