Welcome to Throwback Thursday, a web series where we revisit the most memorable properties we've covered in the past — and see what happened to them. Ranging from architecturally distinct properties to luxury listings with some quite unique features, to unforgettable houses that left us daydreaming about potentially moving in one day, Throwback Thursday revives our past favorites and provides an update on whether or not they're still on the market, how much they sold for, and, if the information is publicly available, who bought them. This article has been updated to reflect the current status of the property, but all the information about the house itself as well as the property photos date back to our initial coverage (published on August 22, 2022).
A distinctly elegant European-inspired chateau on Connecticut's affluent Gold Coast is up for grabs — and we're here to bask in its beauty.
The ivy-clad residence sits on a sprawling 6-acre lot in New Canaan, a Fairfield County town consistently listed as one of the wealthiest towns in the country, appearing in multiple rankings of the nation's and county's priciest zip codes.
With a long history as a center of the modern design movement, New Canaan is renowned for its strikingly beautiful homes.
During the late 1940s and 1950s, a group of students and teachers from the Harvard Graduate School of Design — Philip Johnson, Marcel Breuer, Landis Gores, John M. Johansen, and Eliot Noyes, now known as the "Harvard Five" — migrated to the area and started building architecturally distinct homes.
And while the European-style Chateau doesn't match the aesthetic of the modern homes built by the area's famous "Harvard Five", it fits in beautifully with the architecturally significant abodes that neighbor it.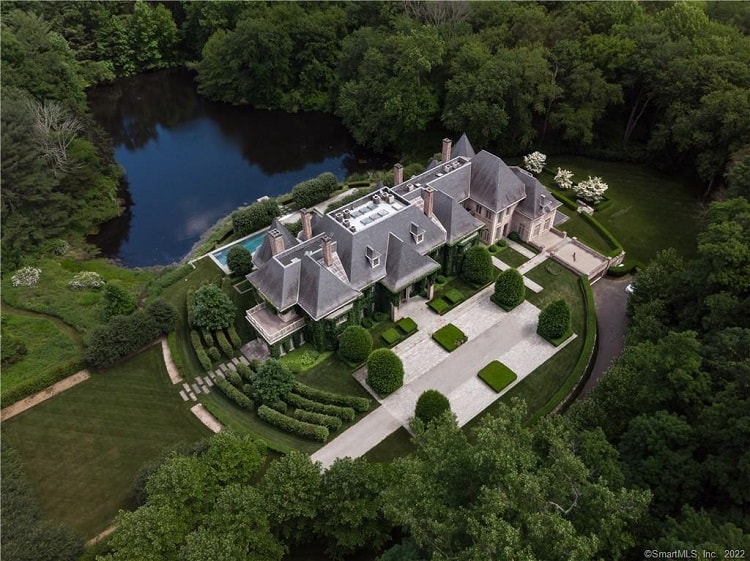 A look inside the palatial New Canaan residence
While it may look like it was built for royalty, the massive 18,000-square-foot home was built in 2004.
Its owners (and current sellers) wanted their home to be built to "the standards and aesthetics of grand European estates", per the listing. And their wish was granted.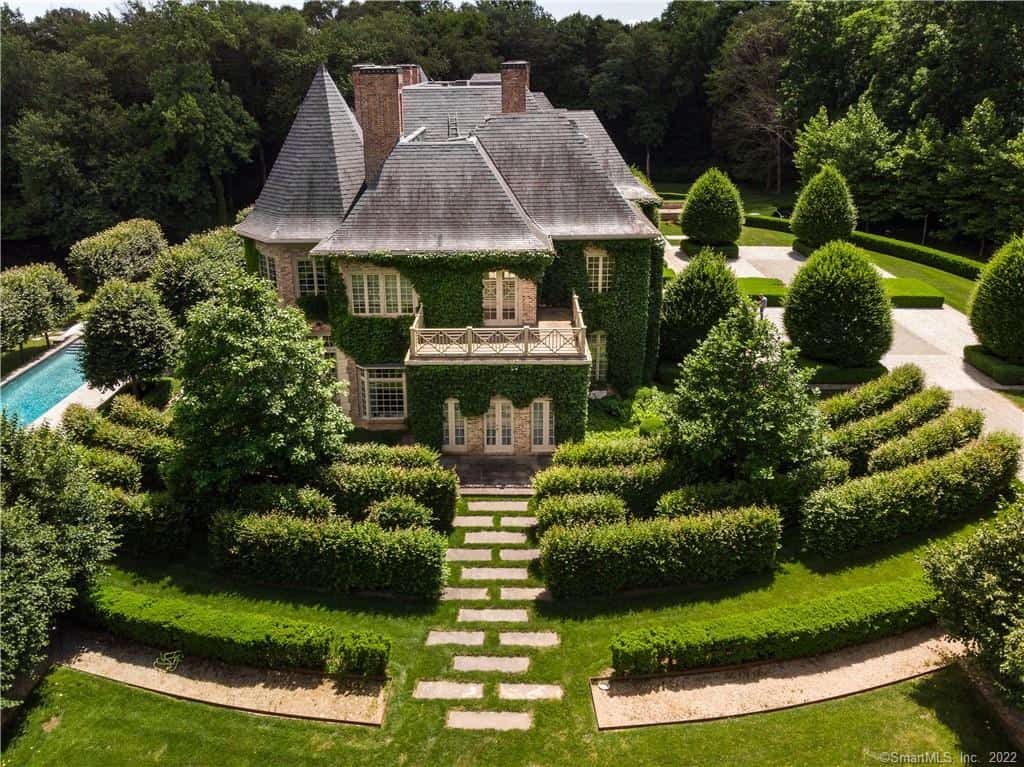 The imposing home has a total of 25 rooms with 7 bedrooms and 13 baths, and a slew of amenities fit for royalty, including a two-story library with freestanding glass bookshelves, a wine cellar, a game room, AND an underground showroom for up to 24 cars.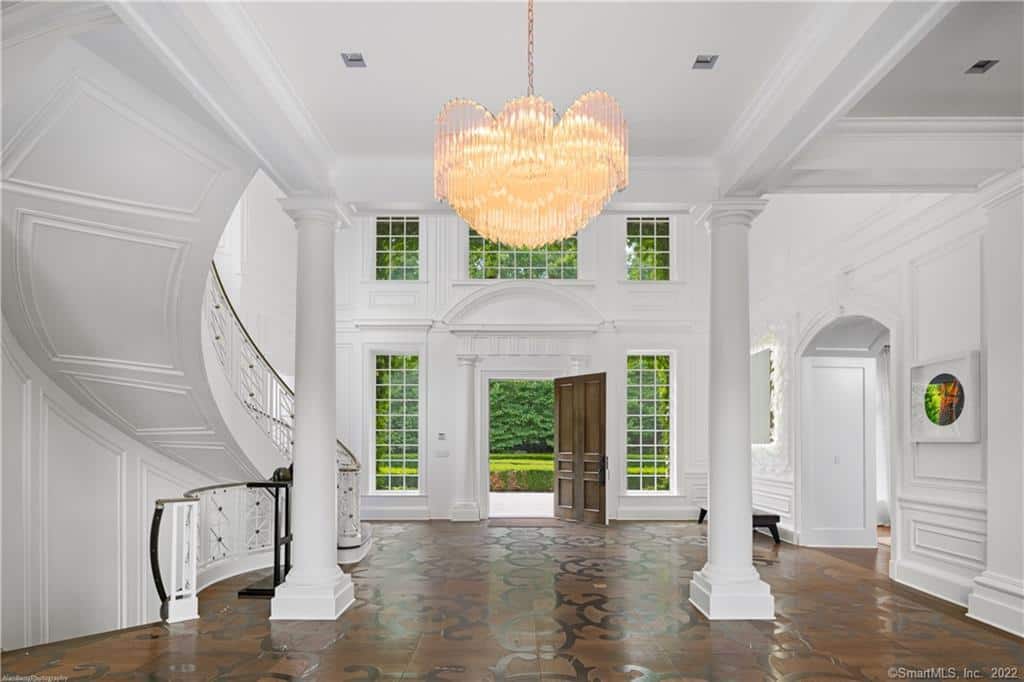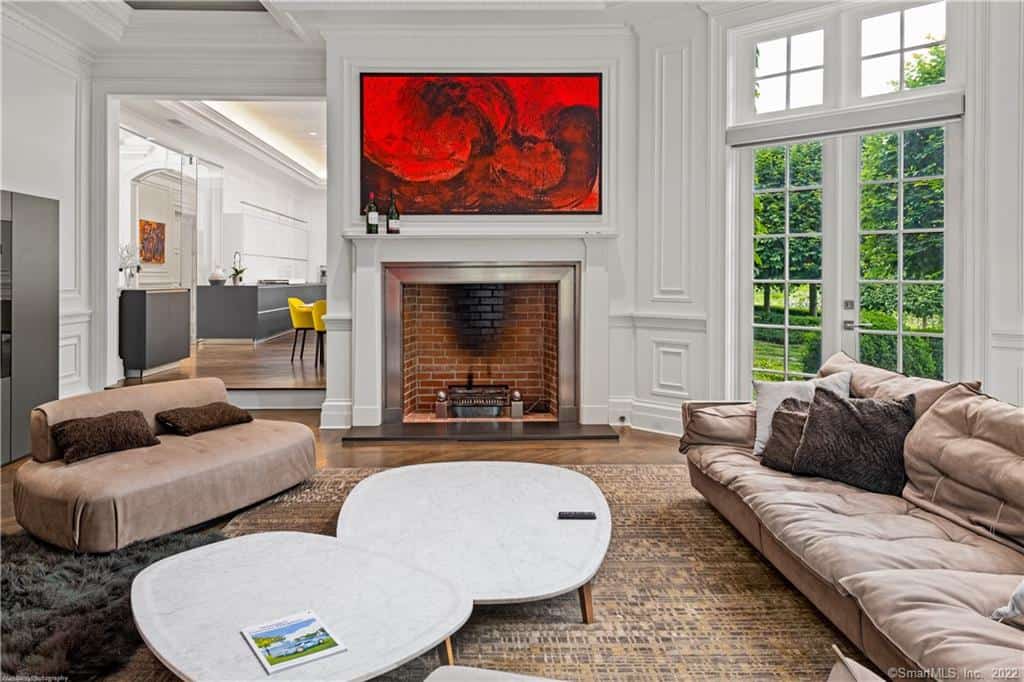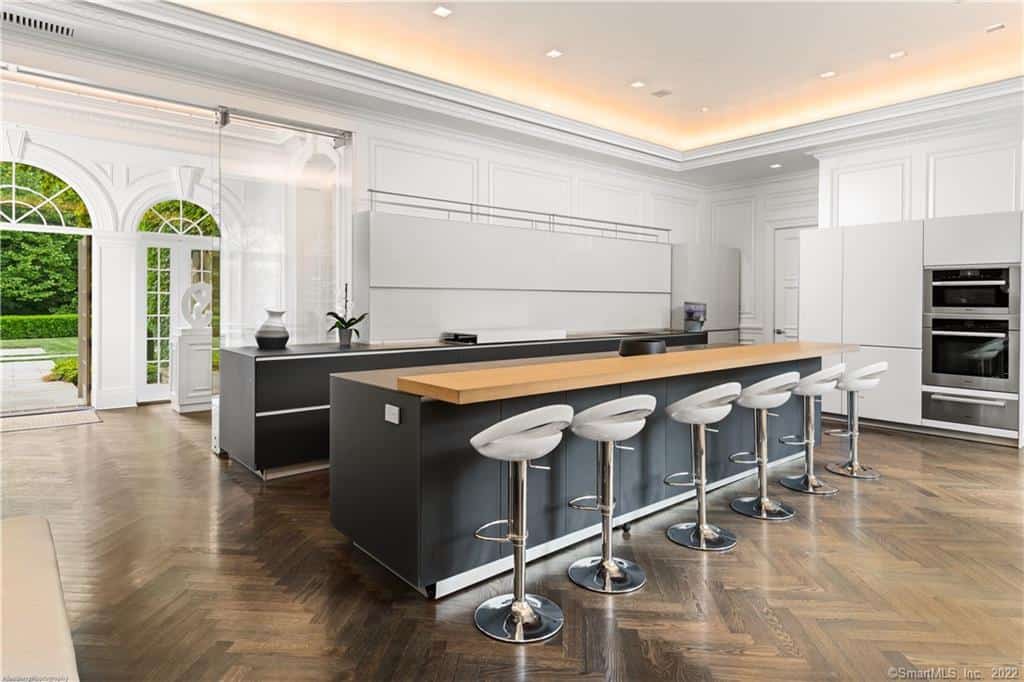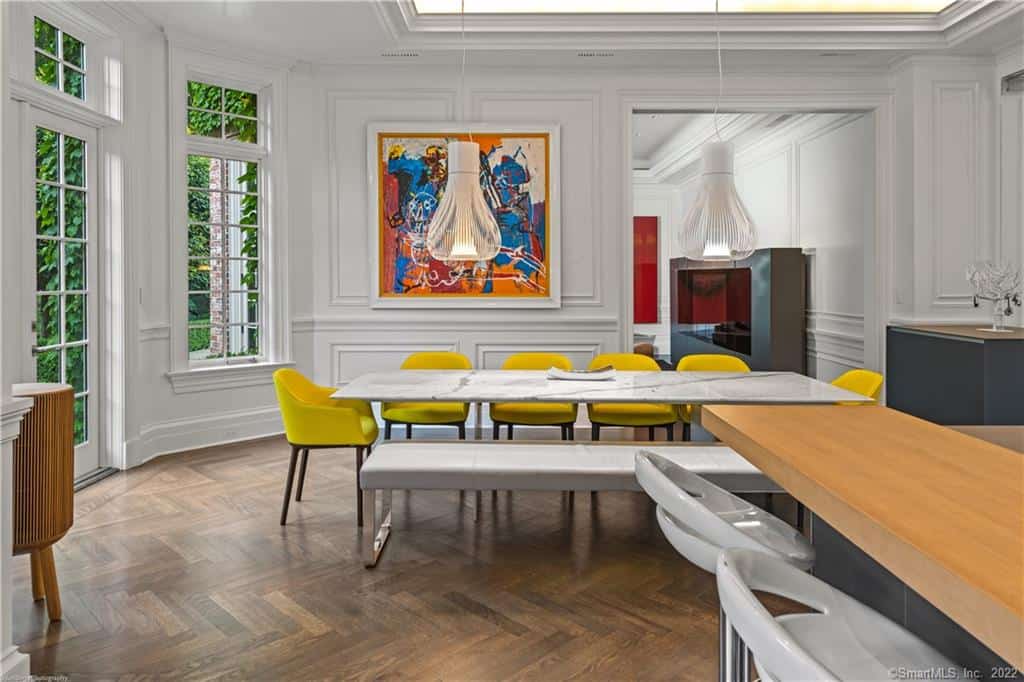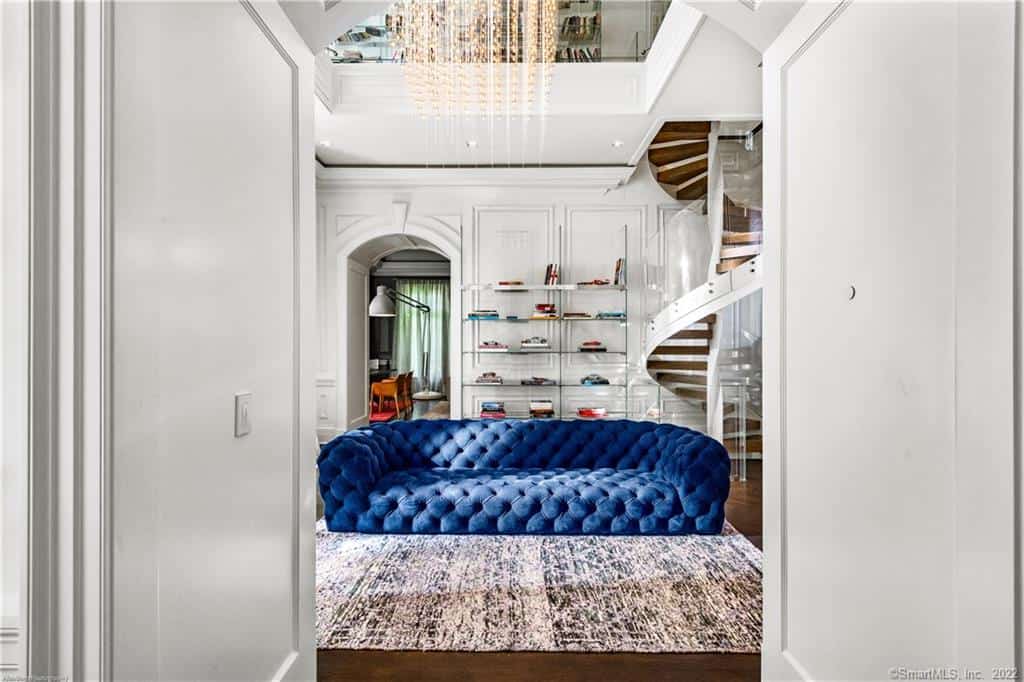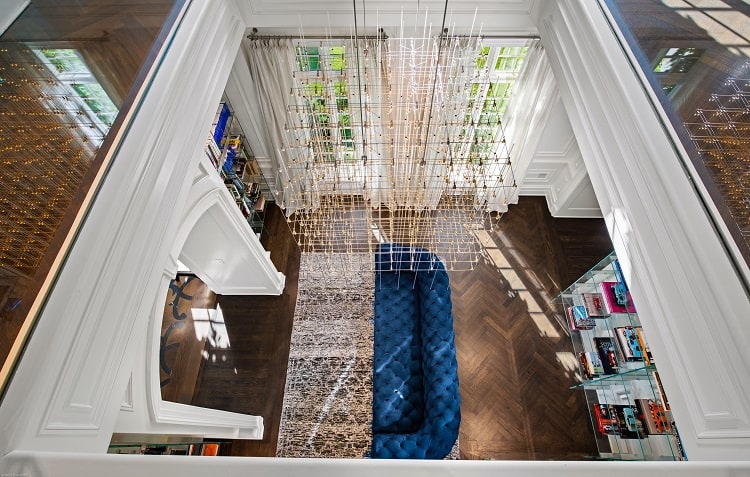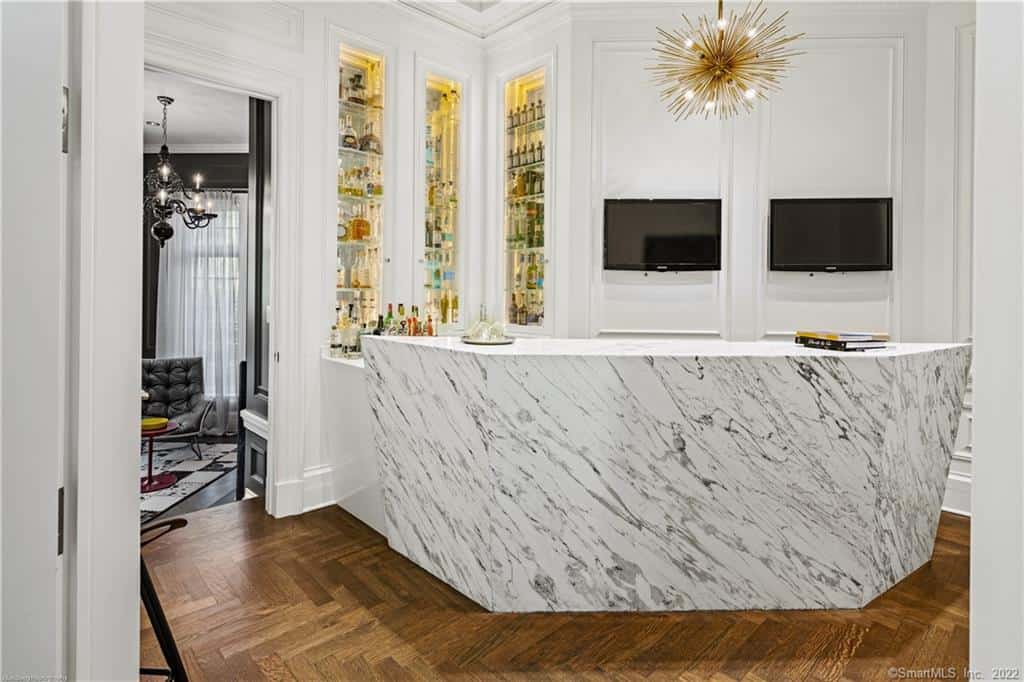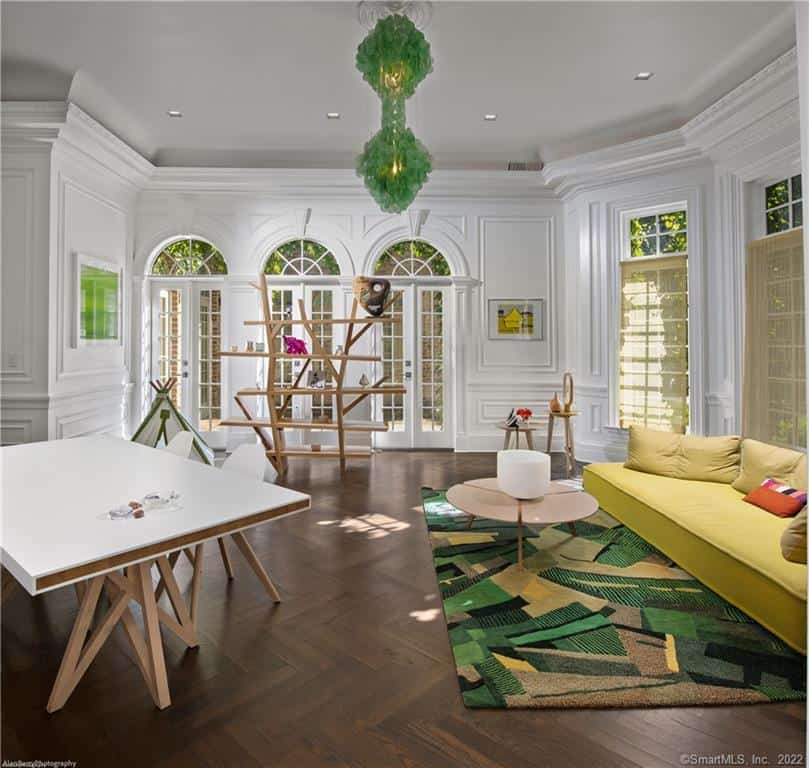 Fitting for a property this luxurious, the primary suite is a residence in its own right.
It features an oval bedroom complete with a large sitting room, his and her bathrooms, and matching closets. Five other large en-suite bedrooms are located on the same floor, out of a total of seven.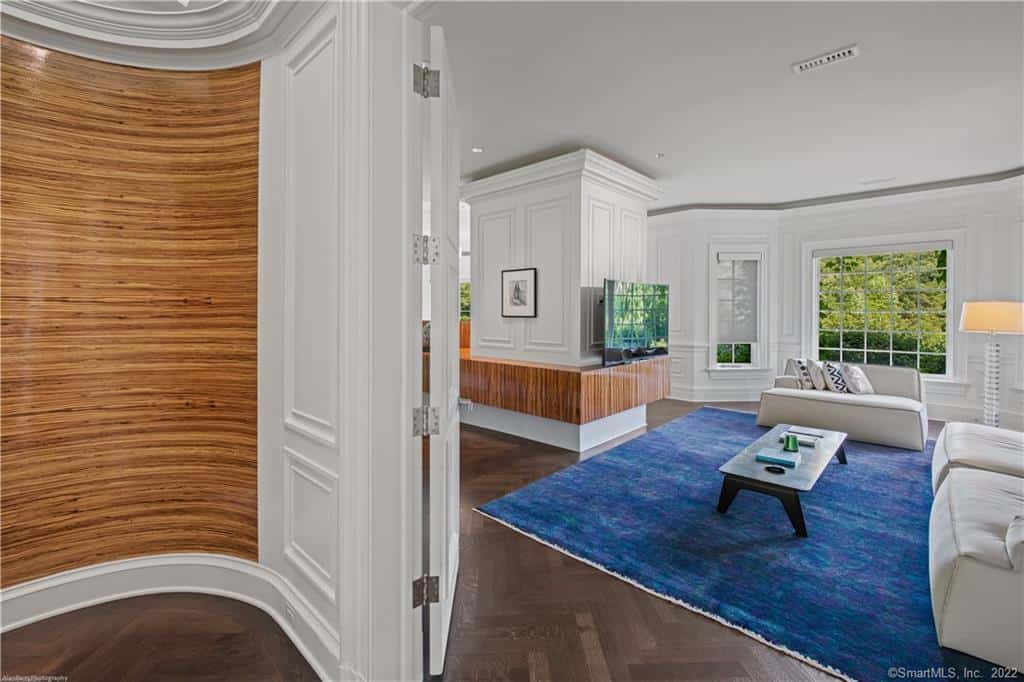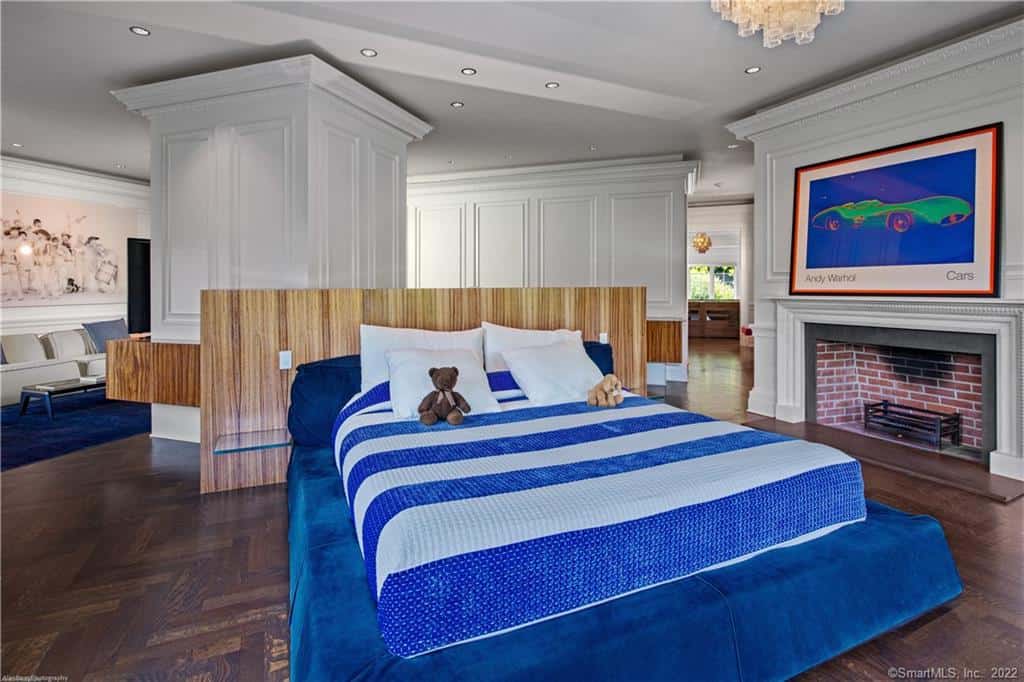 The lower level is a showpiece with a remarkable wine cellar and game room, theater space, and windows overlooking one of the most unique aspects of the house: the large underground car showroom, that can accommodate up to 24 cars.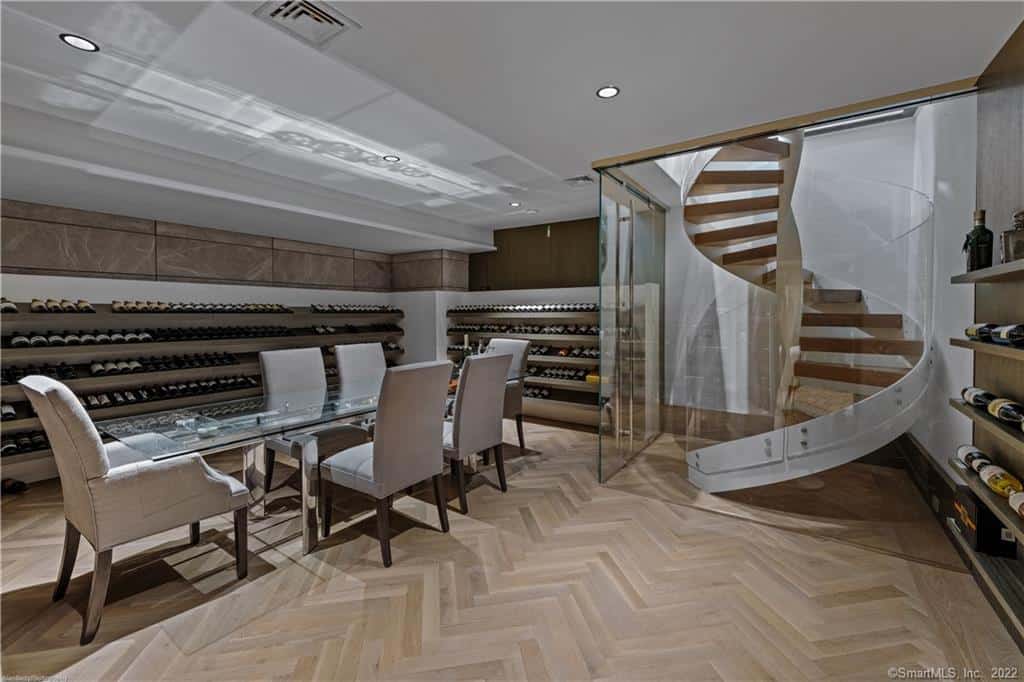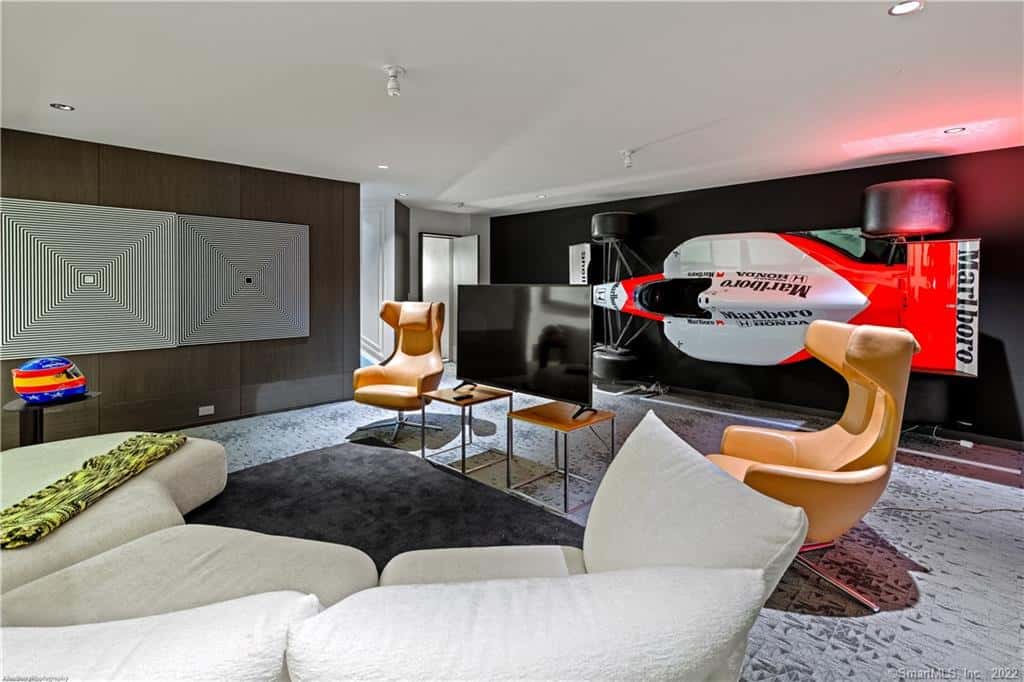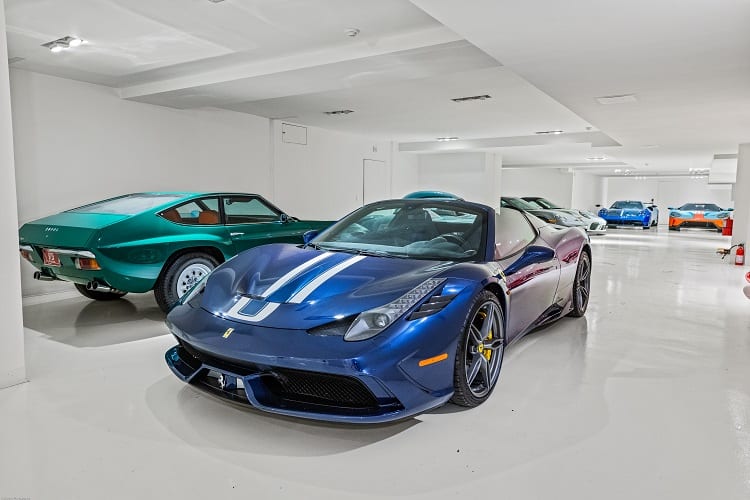 The outdoor areas don't leave much to be desired either.
The grounds of the 266 Michigan Road property also feature beautiful terraces and fountains, a tennis court, and a swimming pool that overlooks the pond.
Meticulously designed by the renowned landscape architects at Doyle Herman Associates, the outdoor areas are in tune with the timeless elegance of the New Canaan estate.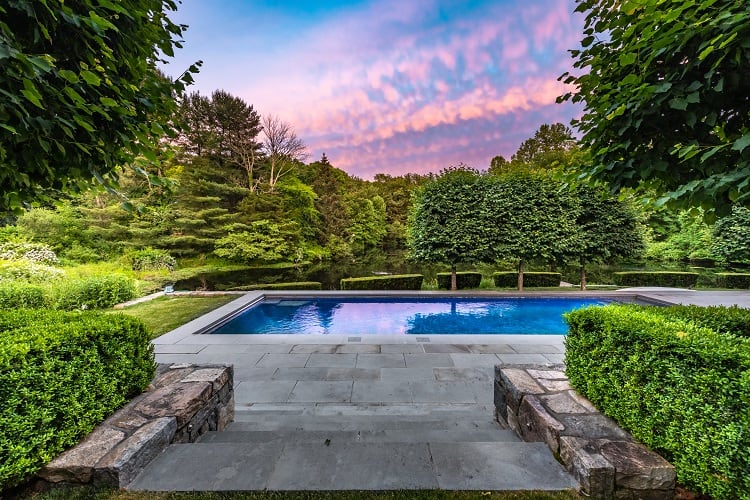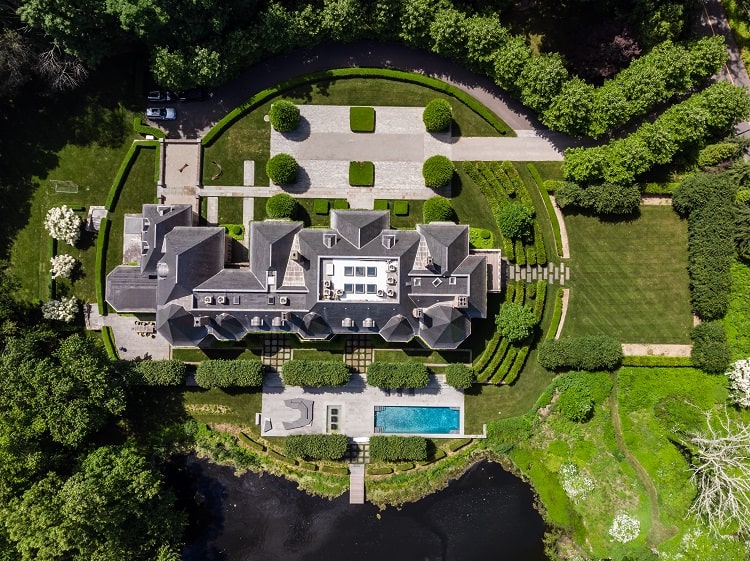 What happened to this palatial home?
When we first covered the New Canaan house back in August 2022, it was listed with Cliff Smith and Todd David Miller of The Agency New Canaan, asking a whopping $15 million.
Fast forward one year later, and the stately residence is still on the market — which isn't uncommon for properties in this price range, which can take a while to find the right buyer — but boasts new representation, fresh listing photos (which you can check out here), and a revised price of $12,989,000.
Ileana Barns-Slavin with William Raveis Real Estate holds the listing.
More stories
Mark Twain's houses: From his Connecticut mansions to the NY brownstone known as 'The House of Death'
Winfield Hall, the Historic Woolworth Mansion in Glen Cove, Sells for $8.25M
5 New York-Area Castles That Will Make You Feel Like You've Traveled to Europe