Fear is not a most welcomed feeling and we spend a great deal of time and energy trying to avoid it.
Yet all that goes out the window when it comes to horror stories, which tap into an emotional masochism of sorts, captivating us with their harrowing tales, jump scares, and carefully picked creepy houses.
And those stories become all the more appealing when they're linked to a real haunted house. But why the fascination with a creepy story, knowing that it will likely scare the hell out of us?
Well, according to some recent studies, this is what we call a "voluntary arousing negative experience" and it's the reason why we're drawn to escape rooms, ghost walks or haunted house tours.
And Hollywood doesn't miss any opportunity to tap into our thrill-seeking nature.
How Hollywood has increased the appeal of haunted houses
Producers almost always take great creative liberties in making these houses more daunting. How? Mostly by making fleeing difficult and by telling us that no one really owns the house — except for the spirits that live there.
Oddly enough, proving the storytellers wrong has become a hobby for many.
There's always darkness, confusing layouts, crumbling stairways, and traps. Basically, anything that would suggest a very low chance for us to escape, yet a comforting refuge for the creepy thing waiting to get us.
If bad things should happen, help would be a long time coming, as all forms of communication are conveniently cut off.
The more gruesome and traumatic the murders or suicides that happened inside a house, the more likely for it to become subject of a horror movie (not always a good one, but still).
Even if some of them are impossible to sell, they become commercial haunted houses.
No one wants to actually live in such a house, but hey! Paying a nice amount of money to get a tour of it or even to spend a few nights there didn't hurt anyone, right?
13 Real-Life Houses Haunted by Their Dark Past
Below you'll find the 13 top U.S. homes that can conjure up spine-tingling fear with each mention.
Of course, they all have in common a history of reported hauntings or real-life crimes and gruesome murders that took place between their walls.
The Winchester House in San Jose, CA
The Winchester mansion once belonged to Sarah Winchester, the widow of firearm magnate William Wirt Winchester. After her husband's death, Sarah inherited a tremendous amount of money that she used to build the house.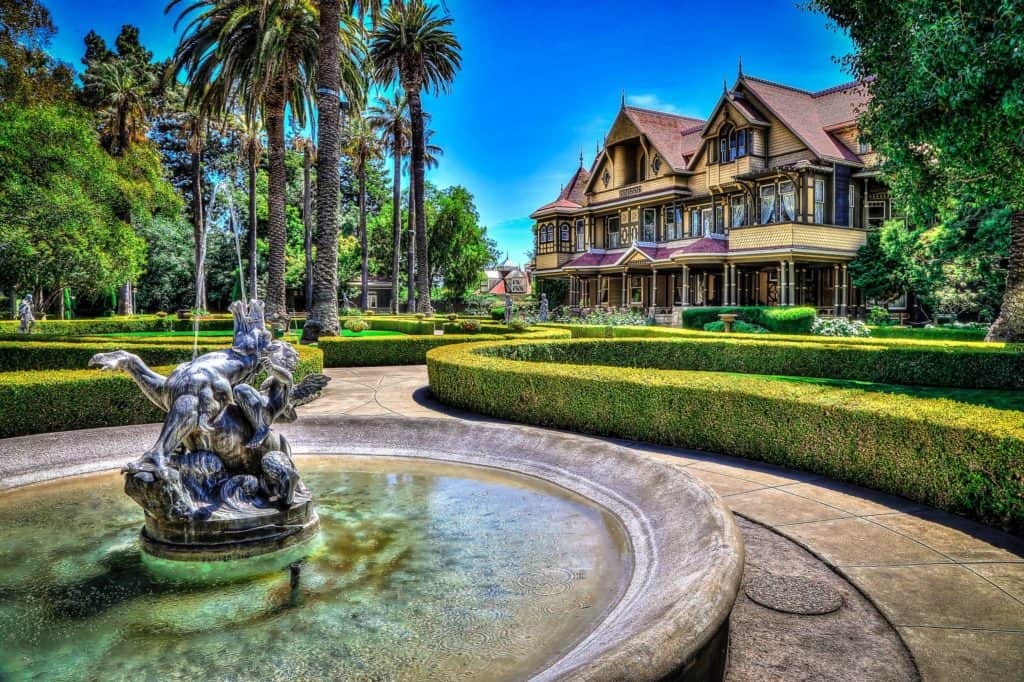 Some say that Sarah started building it after a medium told her she was cursed by the spirits of those killed by Winchester rifles, who demanded she build them a house to pay for her family's sins.
As the widow was the "architect", the Winchester house contains many oddities like trap doors, secret passages, stairs that lead to nowhere, windows overlooking other rooms, doors that open to blank walls and a door that opens out into nothing.
All of these to confuse the ghosts that were… many.
The Winchester Mystery House –which is set in San Jose, California — became the subject of a 2018 horror movie called Winchester, starring Hellen Mirren as the reclusive heiress.
The Amityville House in Long Island, NY
The otherwise charming mansion located at 112 Ocean Avenue in Amityville, Long Island, will sadly forever be associated with the gruesome crimes that took place here in the 1970s, and the alleged supernatural events that followed soon after.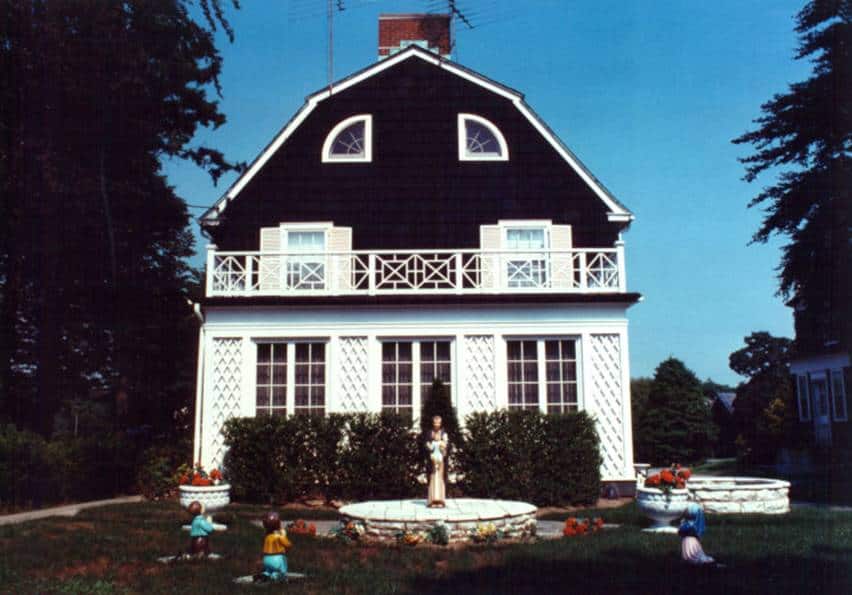 At 3.15 AM on the night of November 13th, 1974, Ronnie DeFeo (the eldest son of the family who purchased the house), for reasons we're not sure of even today, grabbed a shotgun and proceeded to kill his entire family in just 15 minutes.
He shot each family member point blank, then took a shower and went out to town claiming that someone had broken into his house and killed his family.
Later on, George and Kathy Lutz bought the Amityville house and had it 'cleansed' by a priest before moving in. But as it turned out, that didn't help much, with the family experiencing all sorts of bone-chilling events while living here.
There's no way of knowing if what the Lutzes claimed actually happened, but one thing is clear: they got out of that house as fast as humanly possible, and they never even came back to get any of their things.
The 'paranormal' phenomena they experienced here served as inspiration for Jay Anson's 1977 book, The Amityville Horror, which spawned a whole series of movies, documentaries, and books.
The Sharon Tate Murder House in Los Angeles, CA
This iconic property might have seared itself into our collective memory as a creepy, haunted murder house, but it wasn't always like that.
The house was full of life, with a revolving door of Hollywood celebrities who enjoyed every minute of the time they spent there.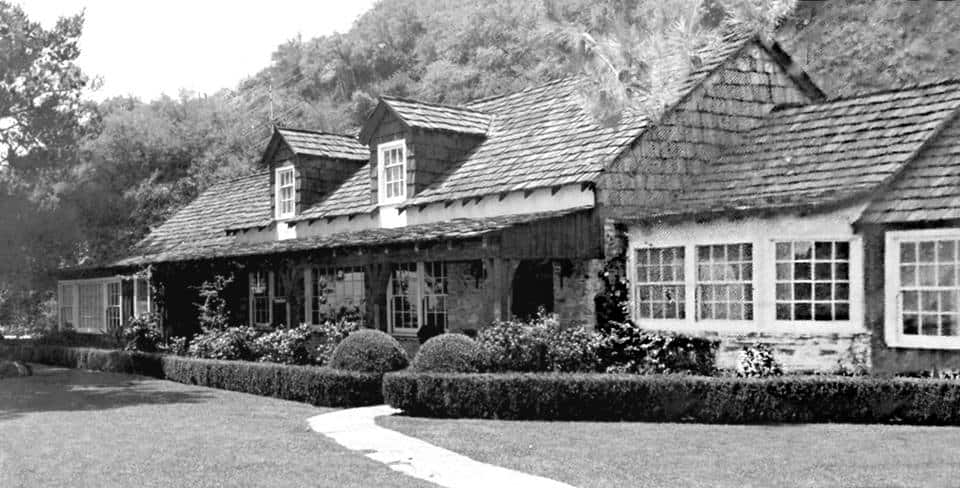 Long story short – On August 8, 1969, eight months pregnant actress Sharon Tate was enjoying a cool summer evening at 10050 Cielo Drive, a private, shabby chic Beverly Hills estate she rented with her husband, director Roman Polanski.
He was away in Europe at the time for work, so Tate had a few friends over to keep her company.
That evening, a group of Charles Manson followers invaded the property and killed everyone inside, including Sharon Tate and her unborn child, in a massacre that shook the entire country.
We won't go into the gruesome details of the murders, we'll just stop by saying that the real-life events took a much more tragic course than in Tarantino's portrayal of the events in Once Upon a Time in Hollywood (2019).
The fact is, from that night on, the Cielo Drive would forever claim its title as one of the most harrowing murder homes.
The Conjuring House in Harrisville, RI
Those of you who've watched The Conjuring series already know that the house in the movies is not the actual house in Harrisville.
The home at 1677 Round Top Rd served as the inspiration for the movies, which were based on events that took place there during the 1970s.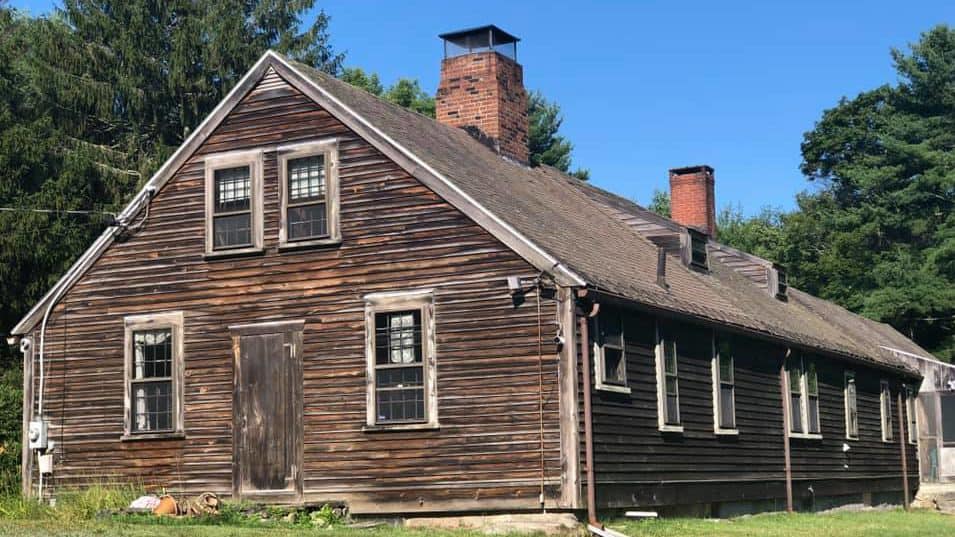 Back then, the creepy-looking house was owned by Carolyn and Roger Perron, who lived there until 1981 with their five daughters.
While living in the house, Carolyn allegedly became possessed by a supernatural spirit, which prompted the involvement of Ed and Lorraine Warren, renowned paranormal investigators at the time.
When Cory and Jennifer Heinzen bought the notorious house in 2019, they knew exactly what they were getting into. So they weren't exactly surprised when strange things started happening around the house – doors opening and closing on their own, weird voices, random knocking and electronic voice phenomena.
However, the house later turned a bit too creepy for their taste, as the Heinzens have listed it for sale in 2021 — asking $1.2 million for the haunted farmhouse.
They ended up selling it for way more than that (the modest house drew 10 offers and eventually sold for $1.5 million).
Frank Lloyd Wright's Taliesin House near Spring Green, WI
Frank Lloyd Wright is undoubtedly one of the most influential architects of all time.
In the early 1900s, Wright decided to leave his Chicago family behind, return to his roots and build a house for himself and Mamah (his mistress) in the secluded hills of Taliesin.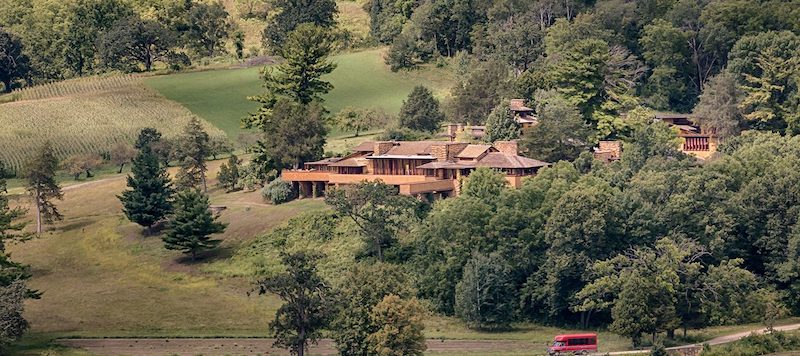 Among their employees were Julian Carlton, a handyman and servant, and his wife Gertrude and here's where things go bonkers.
In 1914, the 31-year-old worker started acting strangely, becoming more and more paranoid and staring out the windows holding an axe. Given his strange behavior, Wright and Borthwick decided to let the couple go, and they gave Carlton and his wife notice in mid-August.
The events that followed the next day, on August 15, 1914, were so shocking that Taliesin will unfortunately forever be associated with them.
While Wright was away on business, Carlton attacked Mamah Borthwick and her two children, ending their lives. He then turned against the other members of the household, after which he set the house on fire.
Most people would leave such a place behind, but not Frank Lloyd Wright! He chose to rebuild Taliesin which, ironically, also burned to the ground, this time due to faulty wiring.
Did the second tragic event make Wright give up? Nope! The house only grew bigger in its third and final form and is now a UNESCO World Heritage Site.
The LaLaurie House in New Orleans, LA
Once home to Delphine LaLaurie, the LaLaurie Mansion is now one of the most popular stops on the New Orleans ghost tours.
Why? Rumors have it that the lady of the house had "a thing" for torturing her slaves and it goes beyond a reasonable person's wildest imagination.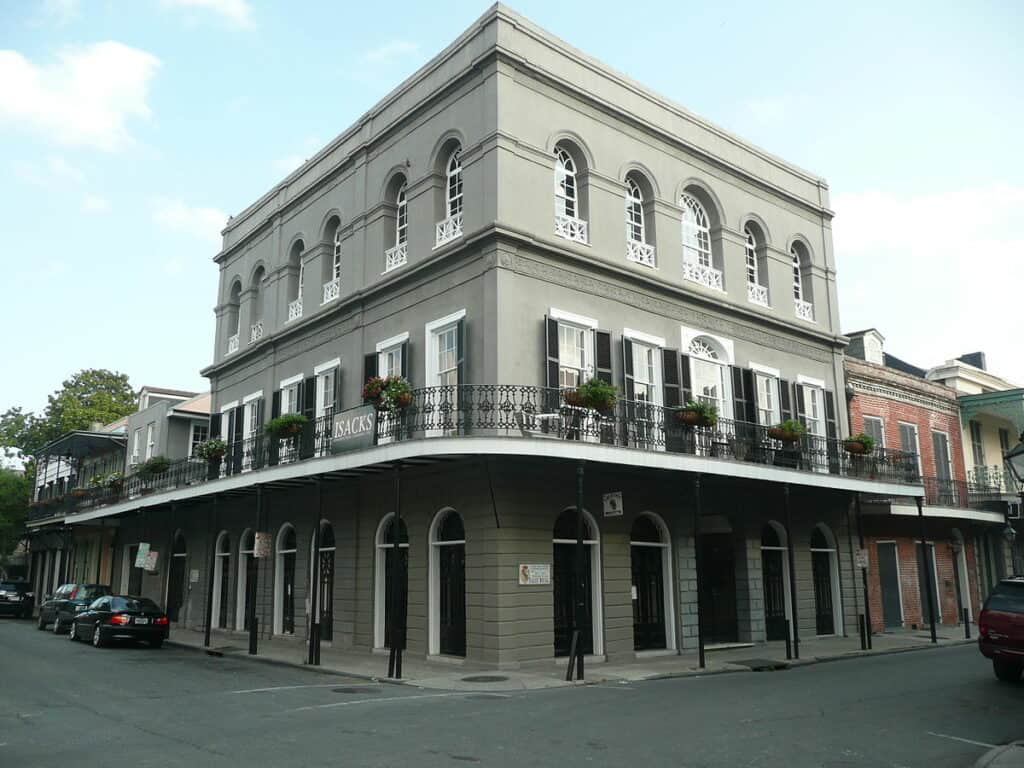 According to the stories, after a fire broke out at the luxurious house, slaves were found under extreme conditions: broken bones set in unnatural positions, peeled skin, intestines removed and wrapped around the waist…
The list goes on and as it turns out, the ones found dead after the fire were considered to be the lucky ones, as their torture finally came to an end.
The LaLaurie house was briefly owned by Nicolas Cage, but since he was not that great with managing his money, the property now belongs to Michael Whalen.
Shows like American Horror Story have made this house even more notorious, but there are plenty of facts and "medical experiments" left to work with for a future horror movie.
The Lemp Mansion in St Louis, MO
The Lemp Mansion (located at 3322 De Menil Place, St Louis) served as a home and an auxiliary office for the owners of the well-known Lemp brewery.
While the house gets most of the press, it is said that the whole business was cursed and that's what drove 5 of the family members to commit suicide. However, the suicides did happen inside the mansion.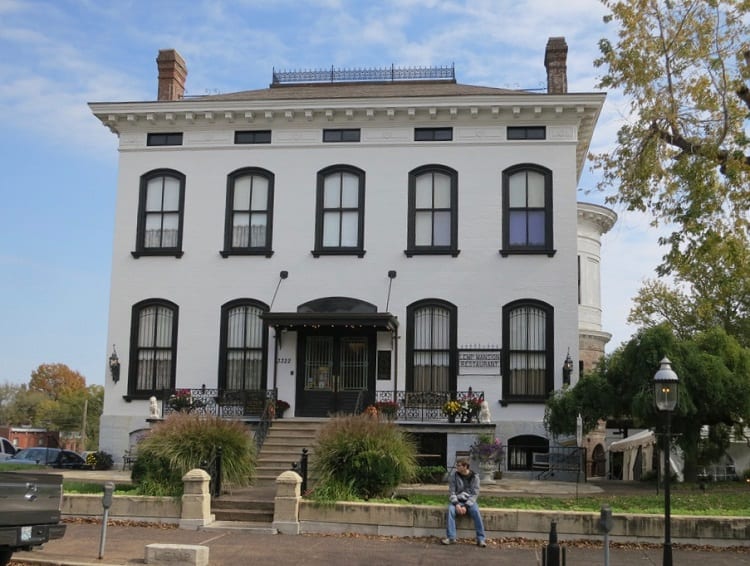 Local legend says that the property is haunted by those who met their tragic end inside. Residents talked about ghostly knocks and phantom footsteps being heard throughout the house.
Some also say that one of William Lemp's sons, Zeke, who was born with Down Syndrome, is still seen around the house.
The poor boy was hidden from the public in the attic. Now, it is said that he comes to play with the toys that visitors bring.
Today, the Lemp Mansion is a restaurant and inn, so if you're into chilling experiences you can now "book" a playdate with Zeke and the others.
House of Death in New York City, NY
The House of Death, located at 14 West 10th Street, NYC, is supposedly haunted by no less than 22 ghosts — one of which is Mark Twain himself, who once owned the property.
The brownstone in the heart of Greenwich hides a very dark and scary past.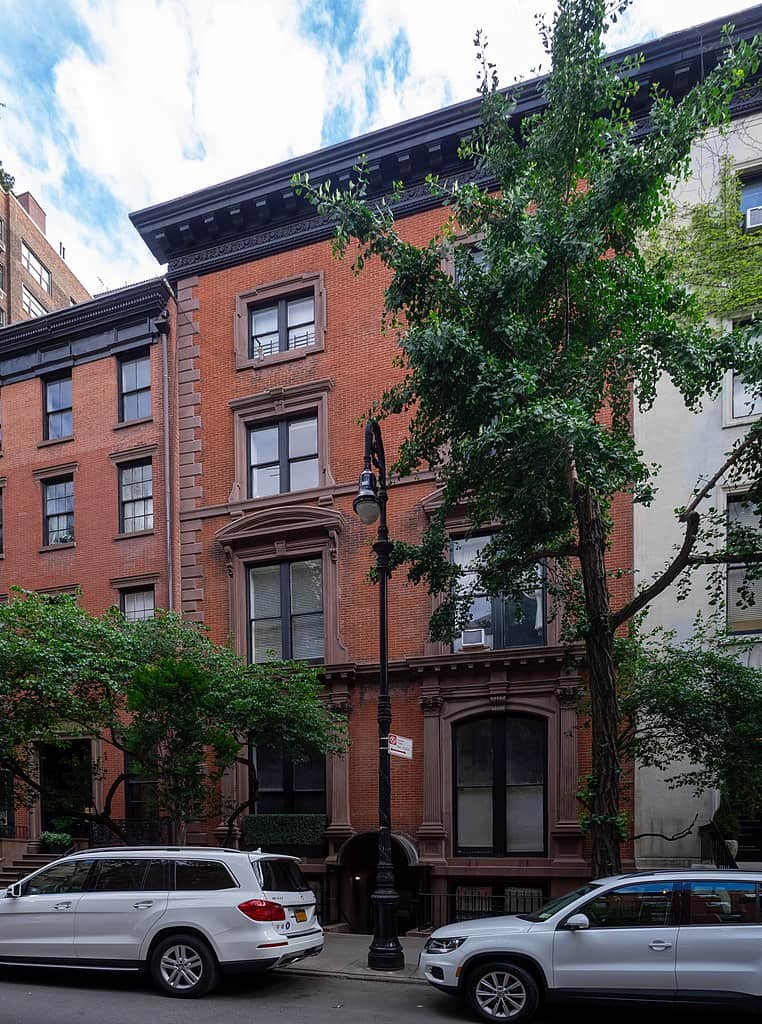 One of the most tragic stories is linked to Joel Steinberg – a former New York defense attorney and a real life monster.
Steinberg was charged with first-degree manslaughter after beating his 6-year-old adopted daughter to death. The illegally adopted girl, Lisa Steinberg, was found brain dead in 1987 alongside another baby covered in filth and tied to a playpen.
Not sure what to fear most in this scenario… The ghost of a little girl or the fact that Steinberg is still alive (regardless of how old he is).
On a less gruesome side of events, the House of Death was also briefly owned by famous author Mark Twain. Some reported sightings of Twain in a white suit claim that the legendary writer has some "unfinished business" around the house.
However, the author didn't even die in this house so we guess this would just be the friendly ghost of a writer who didn't get to finish a(nother) great story.
Villisca Axe Murder House in Villisca, IA
Now, here's a house with a dark, unsolved past — the Villisca Axe Murder House.
Between the evening of June 9, 1912, and the early morning of June 10, 1912, the six members of the Moore family and two house guests were brutally killed.
All eight victims were found with severe wounds from an axe. Up to this day, no one knows who did it and why.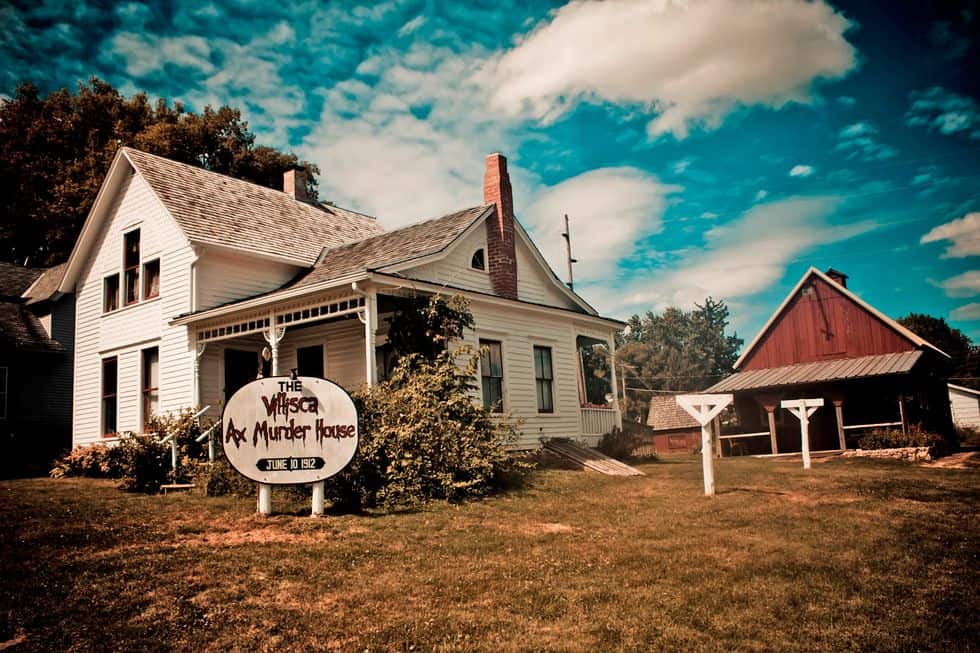 The investigators came to the conclusion that the killer was lurking in the dark, waiting for everyone to fall asleep, as two spent cigarettes were found in the attic. However, not everyone was asleep…
The Villisca Axe Murder House is now open for day tours and overnights. Visitors have reported hearing children's voices and seeing falling lamps, flying objects and moving ladders.
Psychics have confirmed the presence of spirits inside the house, but if you need more confirmation, you can always book a tour.
The Snedeker House in Southington, CT
In 1986, Allen and Carmen Snedeker, their four children, and two nieces moved into a duplex rental home in Southington, Connecticut.
Nothing too strange up until here, if you have no problem with the fact that the building had once been a funeral home.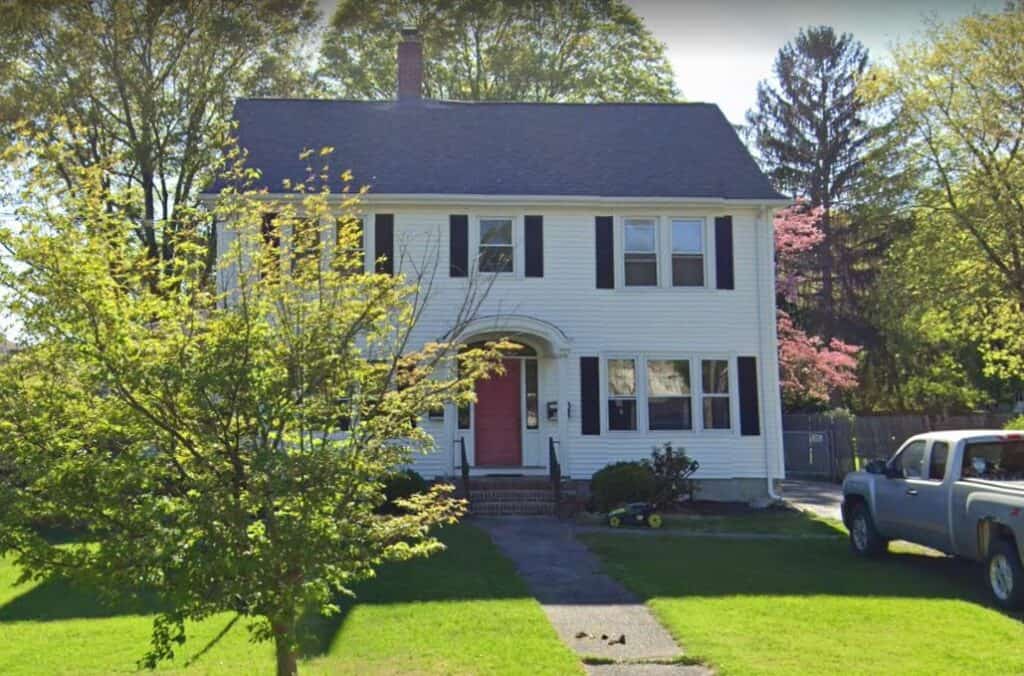 But, obviously, creepy facts don't end here. After they've found in the basement various mortuary toys, toe tags, and blood drains, the members began reporting all kinds of evil.
From apparitions to sexual attacks (both parents said that they were sodomized by demons), and to abrupt changes in their eldest son's personality.
Later on, it was confirmed that their son suffered from schizophrenia, had a drug habit and eventually admitted to being the one behind some of the "events" that took place here.
Mystery still surrounds the "possessed" Snedeker house and in 2009 it served as inspiration for the popular horror movie, The Haunting of Connecticut.
The Whaley House Museum in San Diego, CA
Considered one of the most iconic landmarks in San Diego, the Whaley house (built in 1857) is widely known for its Greek Revival architecture style, but also for its history of hauntings and deaths.
The house was a place of business and residence for Thomas Whaley and his wife, Anna.
However, shortly after moving in, the family reported that they've heard heavy footsteps, strongly believing that they belonged to the ghost of James "Yankee Jim" Robinson – a man who was publicly hanged on the house's site.
Ever since then, a number of the family members have died inside the house. Nothing uncommon here, except for the fact that one of Whaley's daughters, Violet, has committed suicide due to severe depression and Thomas Jr. died as a baby from scarlet fever.
Today, the visitors report crying baby sounds and also seeing apparitions of Thomas or Anna Whaley.
Joshua Ward House in Salem, MA
Built in 1784, the Joshua Ward house is one of the first brick houses in Salem that belonged to the successful merchant… Joshua Ward.
However, the hauntings reported are not connected to the owner or his life.
It appears that the beautiful house was built on a property owned by George Corwin — who was the High Sheriff during the Salem witch trials of 1692.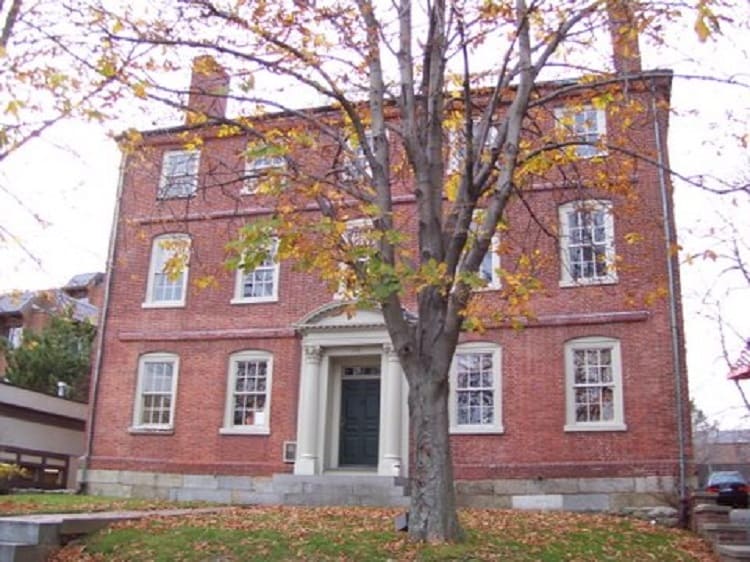 This guy literally has a hell of a background as he was involved in all 19 deaths that came as a result of the Salem trials. "Involved" meaning that he also tortured the prisoners in his basement for personal pleasure.
Even the ones living under a rock have heard stories about Salem, its witches and its trials, so it's fair to say that no further explanations are needed to guess why and who haunts the Joshua Ward house.
Molly Brown House in Denver, CO
Built in the 1880s and also known as House of Lions, the Molly Brown house located at 1340 Pennsylvania Street in Denver, Colorado, was the home of one of the most famous survivors of the Titanic.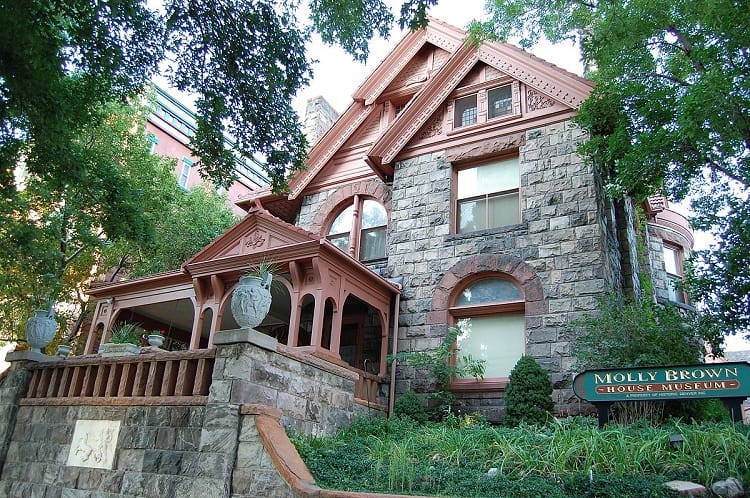 The "unsinkable" Molly Brown was an American activist, philanthropist, and socialite. Sounds like a great woman, right? Nevertheless, it appears that her ghost still haunts the house to this day.
Staff and visitors nowadays reported that they've seen a woman dressed in a Victorian dress that… rearranges the furniture.
While Molly Brown might've just had a passion for home décor, her appearances frightens everyone that steps inside her house, giving them a strange cold feeling.
To end on a humorous note so you can all go to bed without nightmares, we'll just say that we have nothing against the woman rearranging her furniture.
While we don't really want to see a ghost doing it, we love home décor so if we are to come back after our deaths, we'd probably also make some changes here and there.
More haunted houses
Is It Real? The Exorcist House, Fact vs Fiction
The Haunting of Thornewood Castle – Where Stephen King Filmed the Rose Red Miniseries
Where is the Creepy House from Stephen King's 'IT'?
The Haunting of Hill House – Which Real-Life Mansion Played the Part